I've promised so many of you that I would try to post more work outfits to the blog. I'm not fancy enough to take these pictures in the middle of an intersection or in front of a cool wall and I apologize for the grainy iPhone quality but I can promise you some cute outfits via iPhone selfie — on sale.
On to the post…
I recently scooped up the cutest new sweater to wear to work. This super comfy top is semi-fitted and has the perfect mock neck. It only comes in petite sizes but runs long (hits me at the hip) and is very stretchy. I love the heart detail and have styled it two different ways for wearing to the office.
Right now, all of these items are 40% off!

Sweater Paired with Skirt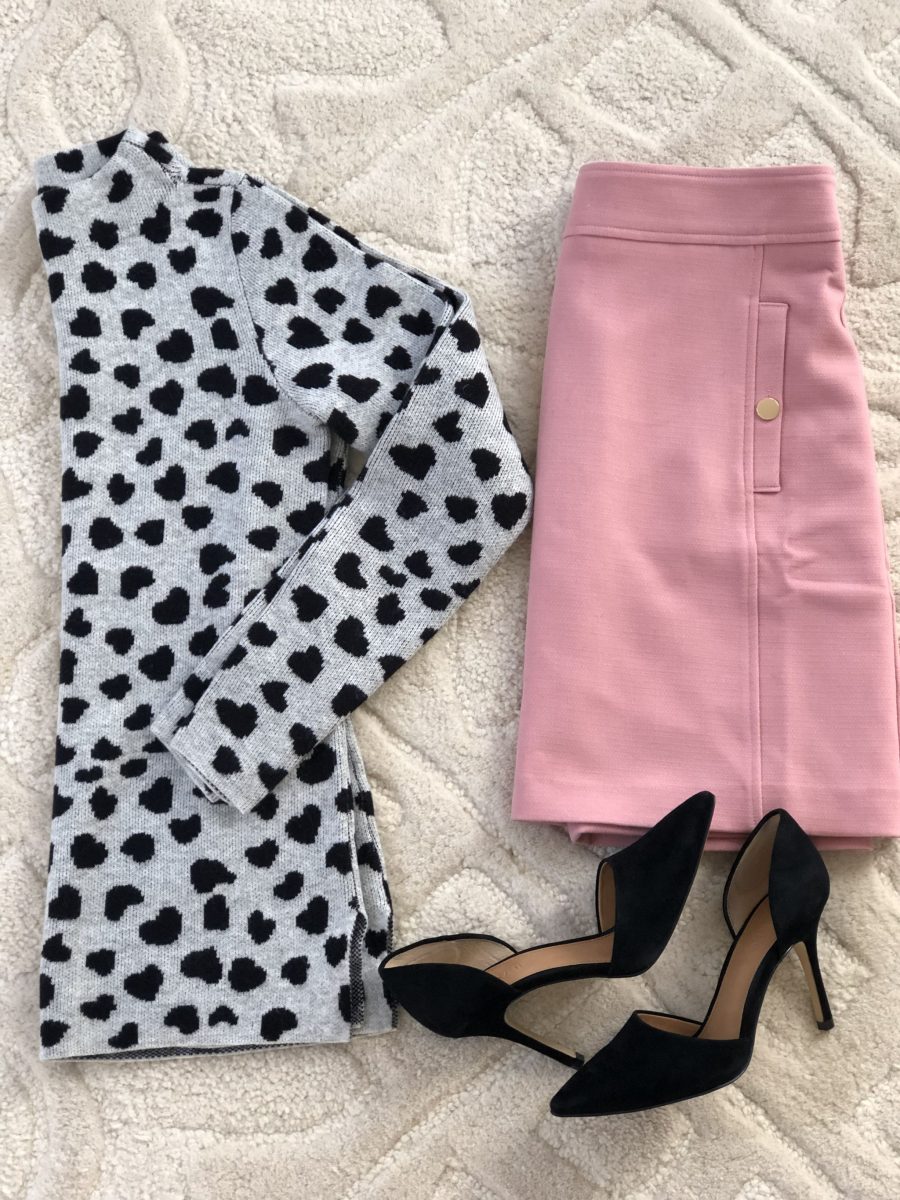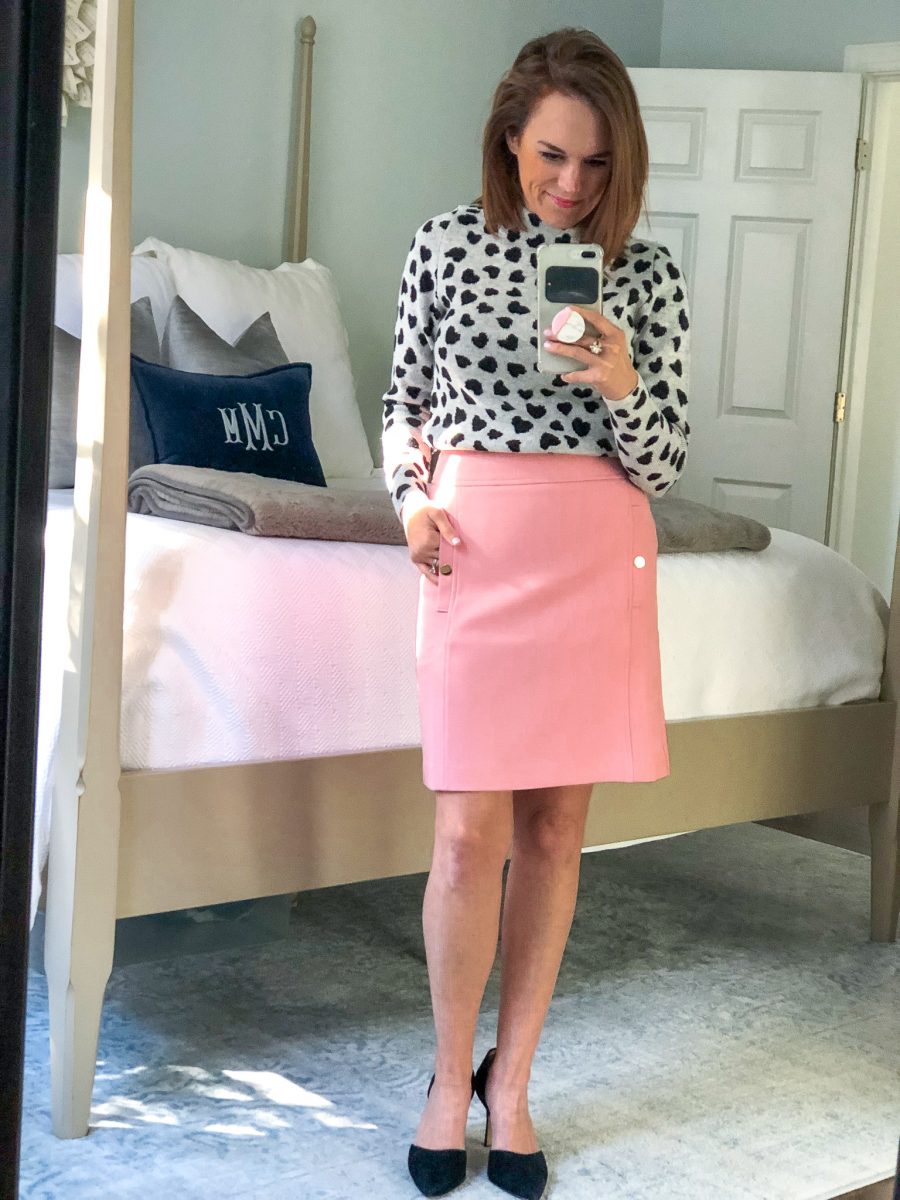 Sweater Paired with Velvet Leggings
This pairing is a little less formal, although you could always dress it up with a jacket. I absolutely love these velvet leggings.