I'm coming in a day early this week because we are leaving TONIGHT for FLORIDA!!!!
one // We are taking a break from flying and trying something new — Jitterbug, a chauffeured luxury coach road trip service (based in Charlotte, NC) that picks you up and takes you directly to your final destination. We are really excited about it and will definitely be sharing our experience (& a tour) on InstaStories tonight when our coach arrives. What's really awesome is that the service will pick us up at home and drive us through the night so we don't lose any precious day time to driving and drop us off at my parents house! Our cabin comes with a private bathroom, TV, reclining seats with footrests, mini-refrigerator, wi-fi, electrical outlets, video intercom, and more. We can't wait!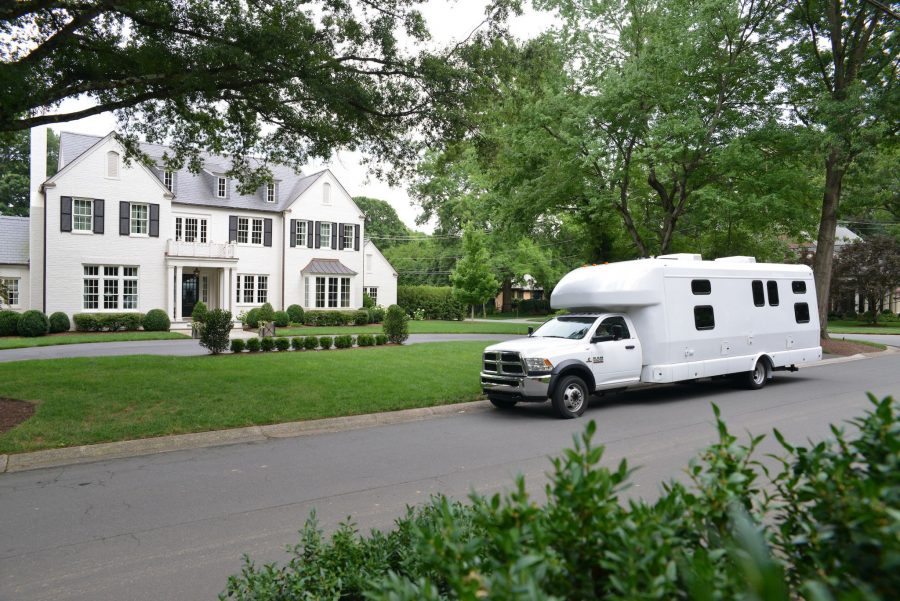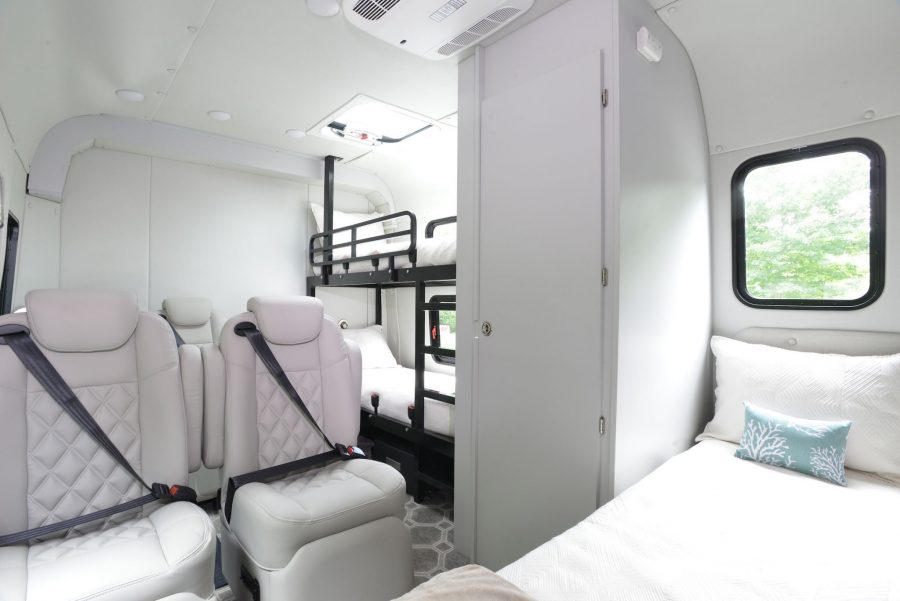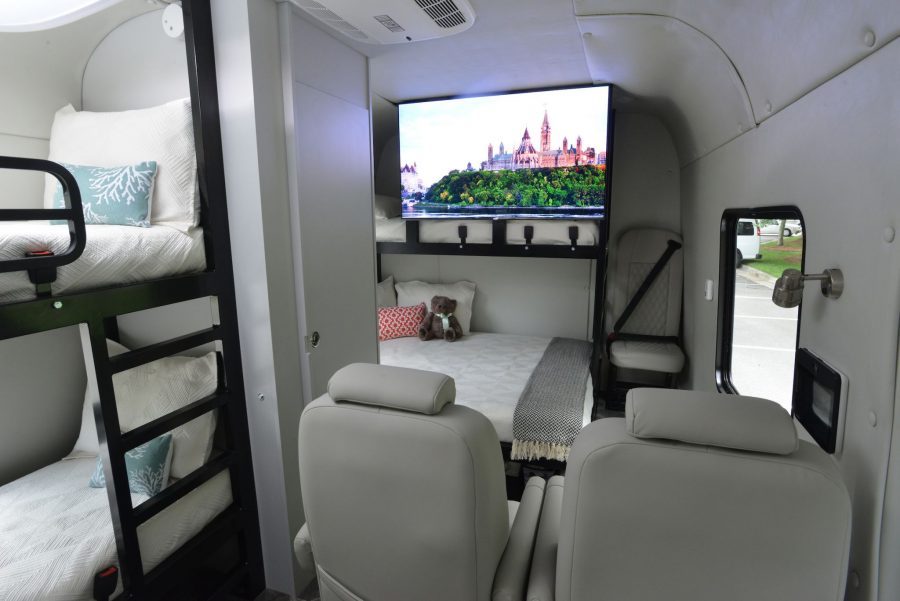 two // Our iPad bit the dust after our last Florida trip and after researching, talking with other mamas and learning about the two year warranty, I decided to get an Amazon Fire 7 for each of the kiddos for our Florida travel. It's probably a blessing in disguise that our ancient iPad broke because asking the kids to share one screen was torture for us all. No longer will they be fighting over who gets to hold the iPad and who gets to pick the show.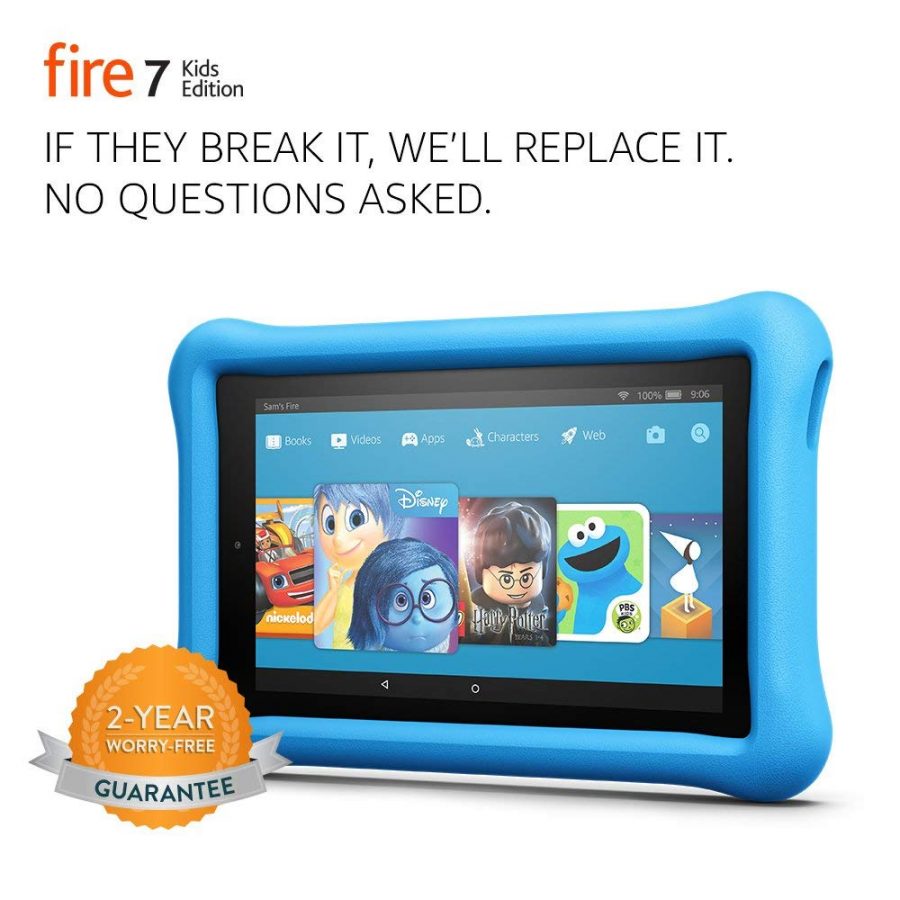 three // I wanted to share my dress from our fall family photo shoot a couple weeks ago. It sells out fast but is often re-stocked so keep checking if you want to grab one! It is $40, comes in petite and regular sizes and grey or black colors! I absolutely love this dress and the back is super cute too.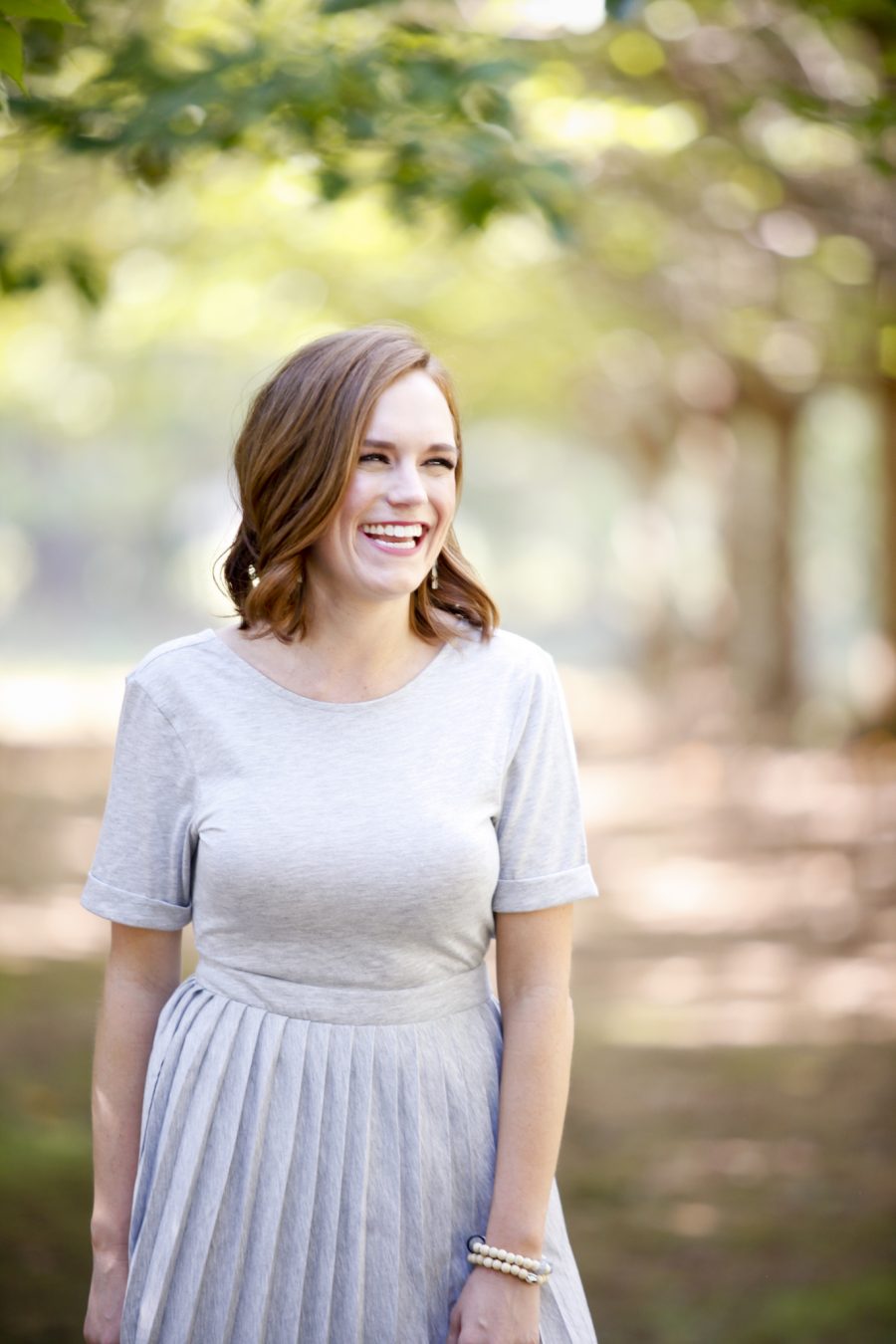 Here is what the rest of the family wore too!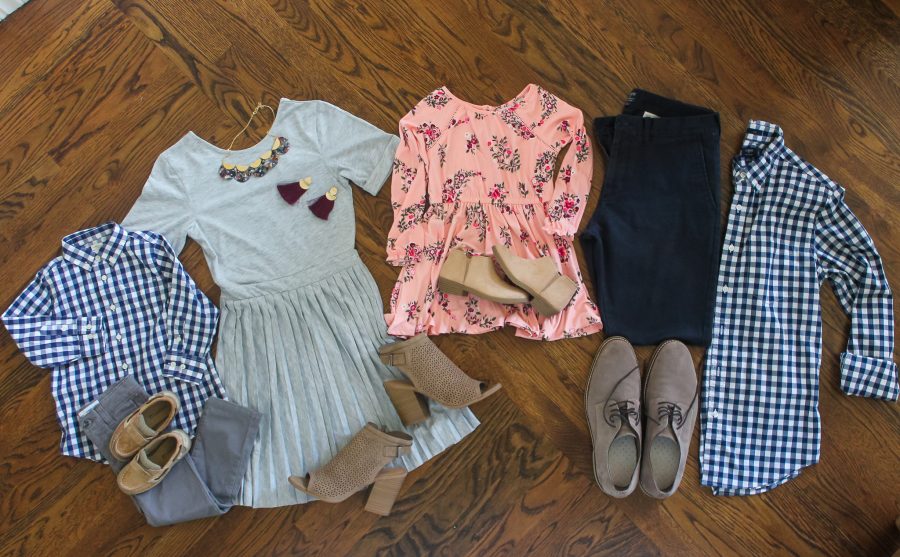 four // After a few years of flying under the radar I somehow ended up as "class mom" for both Thomas & Caroline's classes this year. Thankfully, this time I have friends in both classes doing it with me so it's more fun and less stressful. And since Halloween is around the corner, we decided to throw a pumpkin painting party in each class. Not only was I able to unload 25 mini pumpkins I had leftover from Supper Club, I got to keep another paint activity at daycare and not in my house! Winning.
I was nervous the painting party would be a total disaster, but the activity turned out super fun in both classes and the kiddos were over the moon to have their mama visit during the school day…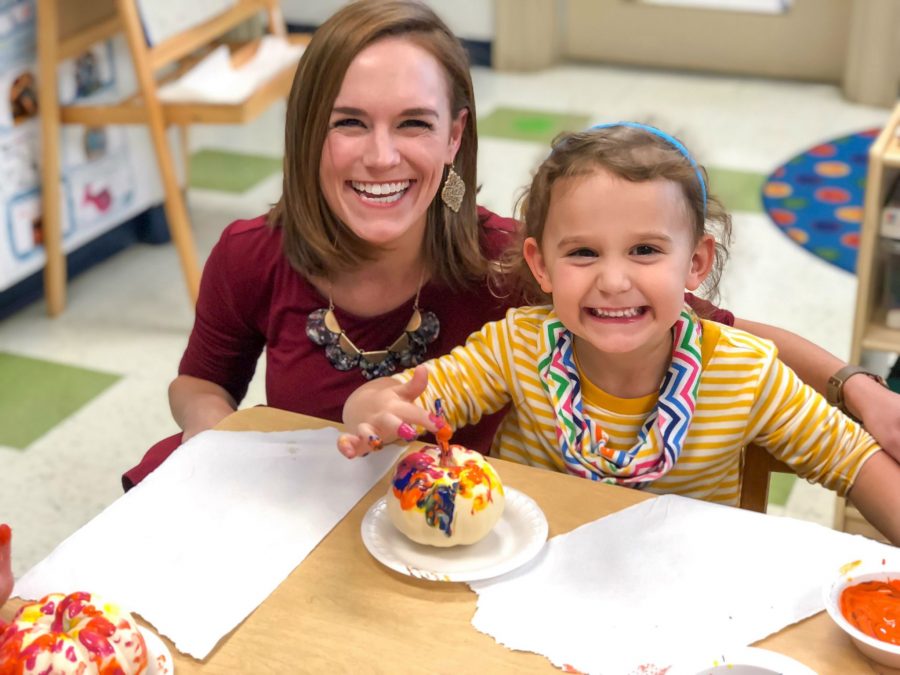 Austin's mama helped throw the pumpkin party in Caroline's class with me and brought the cutest nut-free, egg-free snack — candy corn jello cups! Huge hit!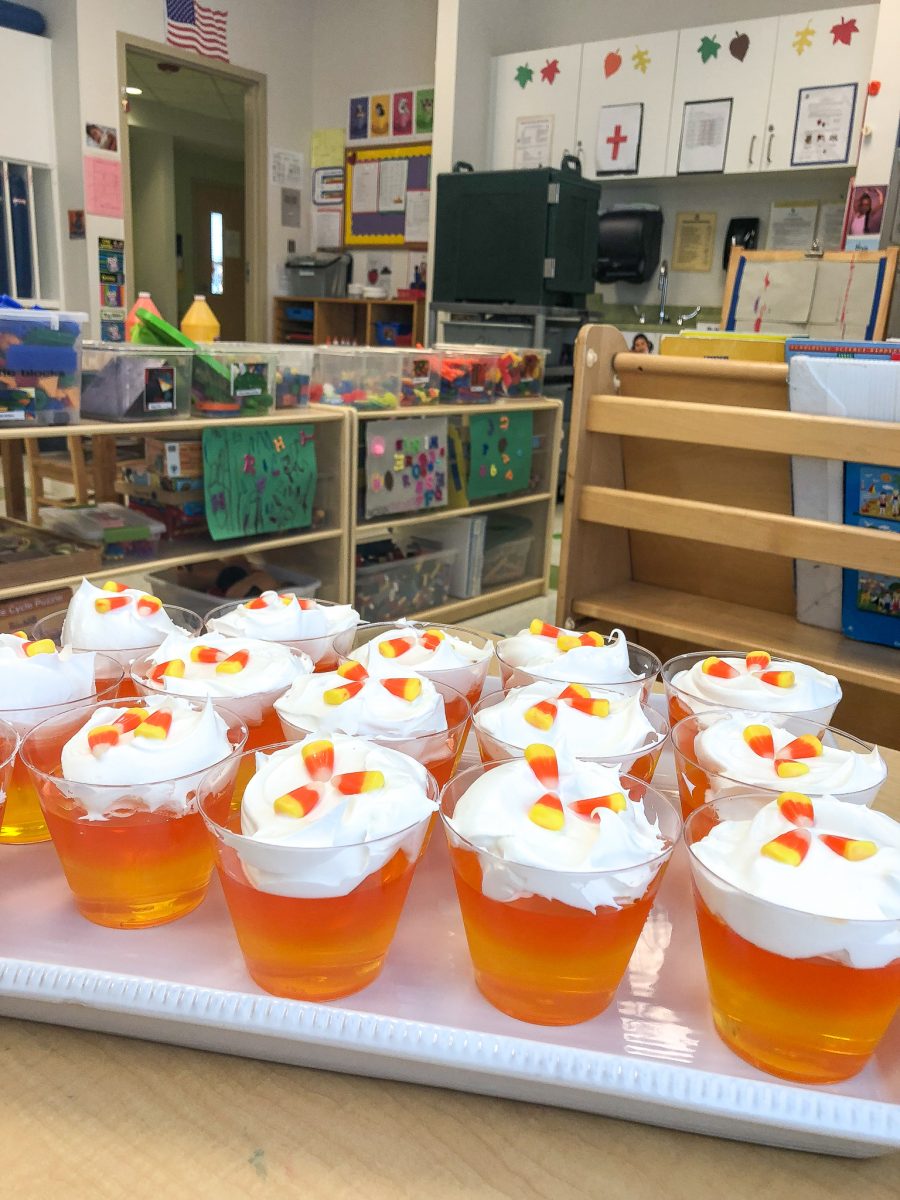 After getting 11 four-year olds cleaned up I headed next door for pumpkin painting party #2. For this party, Allie and I had 15 three-year olds — whew! The kids did a great job painting their pumpkins and had so much fun.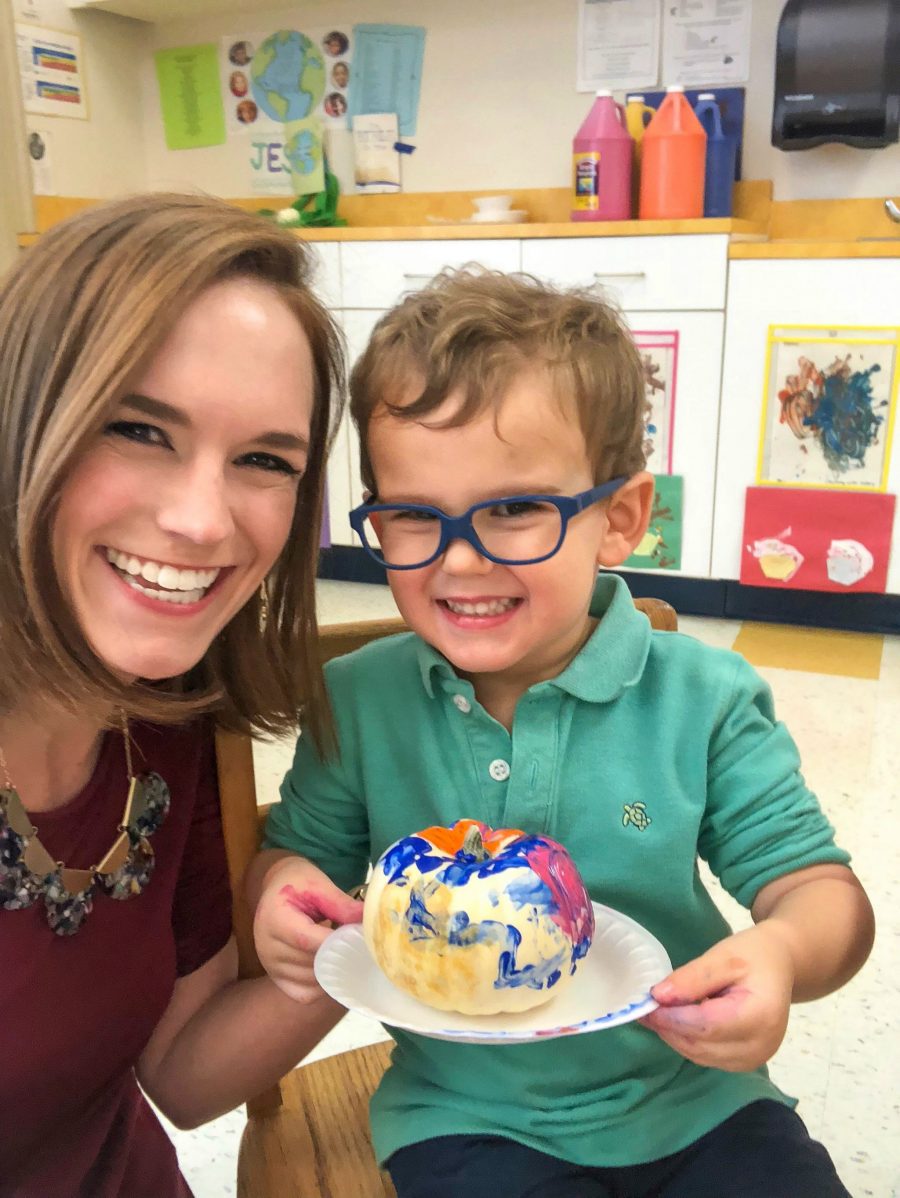 For snack, Allie brought muffins and peeled clementines with celery stalk for stems for a cute pumpkin treat.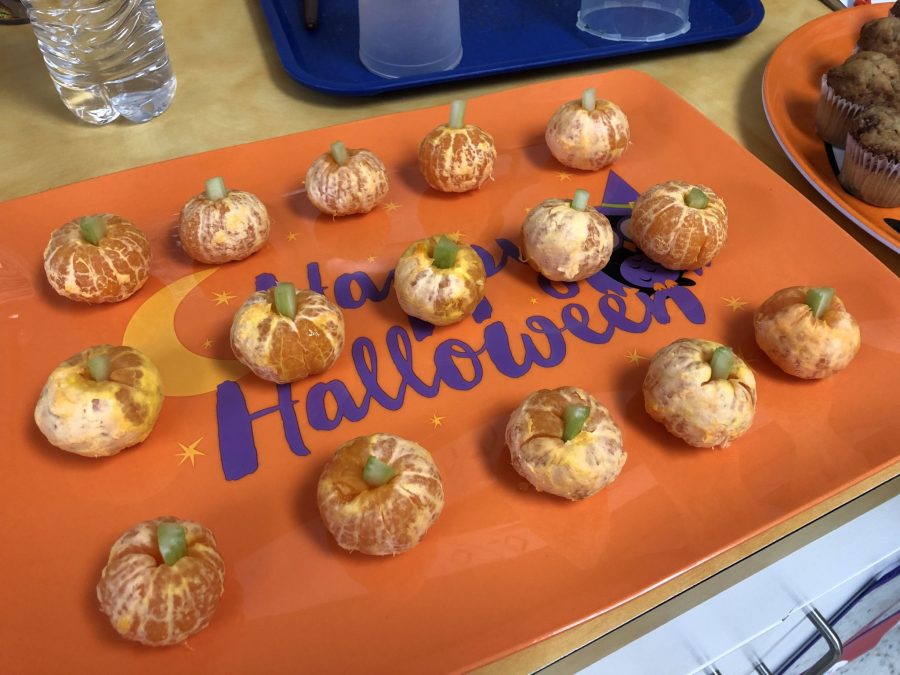 five // I waited forever for this poncho to come back in stock and it was so worth the wait. I've been wearing it to work over a comfy swing dress or with jeans. I cannot tell you how many compliments I've received on it. I love it!