Last week I hosted Supper Club — my first one in our new house (can I still call it new?)! In the past I've always signed up to host dinner in February but was really excited to snag the month of October to change it up this year. I went back and forth on whether or not to host my dinner party in our newly completed dining room or our recently overhauled backyard! We had 9 girls this month which was a tad tight for our dining room and when I saw the weather forecast (in the 60s) it absolutely sealed the deal for a beautiful fall night outside!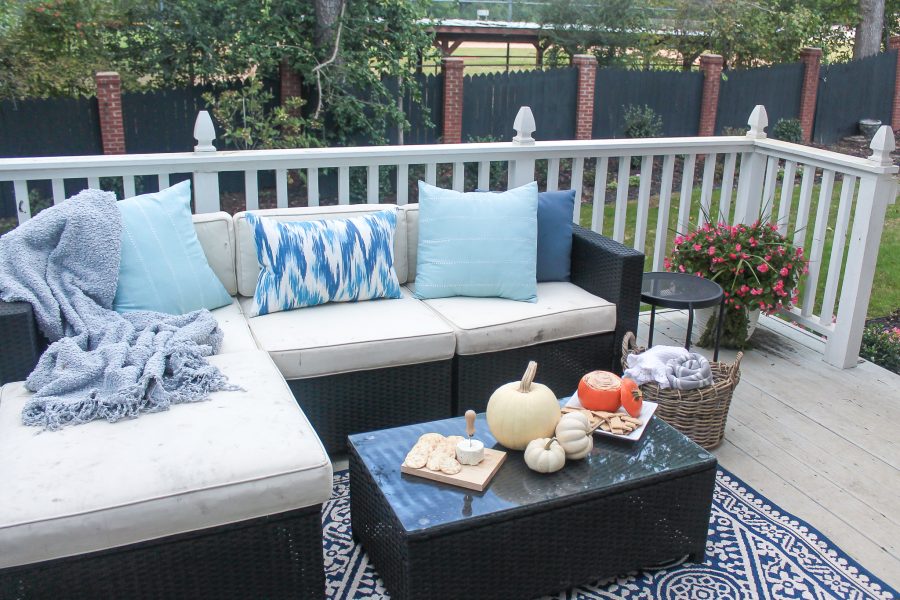 It was Matt's idea to flip the seating for the party which I really liked. We moved the lounge furniture to the top deck and the dinner table down to the bottom deck. Then I added pillows and blankets to make it a little cozier.
For our appetizers I served my favorite boursin cheese & crackers and pumpkin dip!! I also offered a delicious fall cocktail — sparkling caramel apple cider which went fast.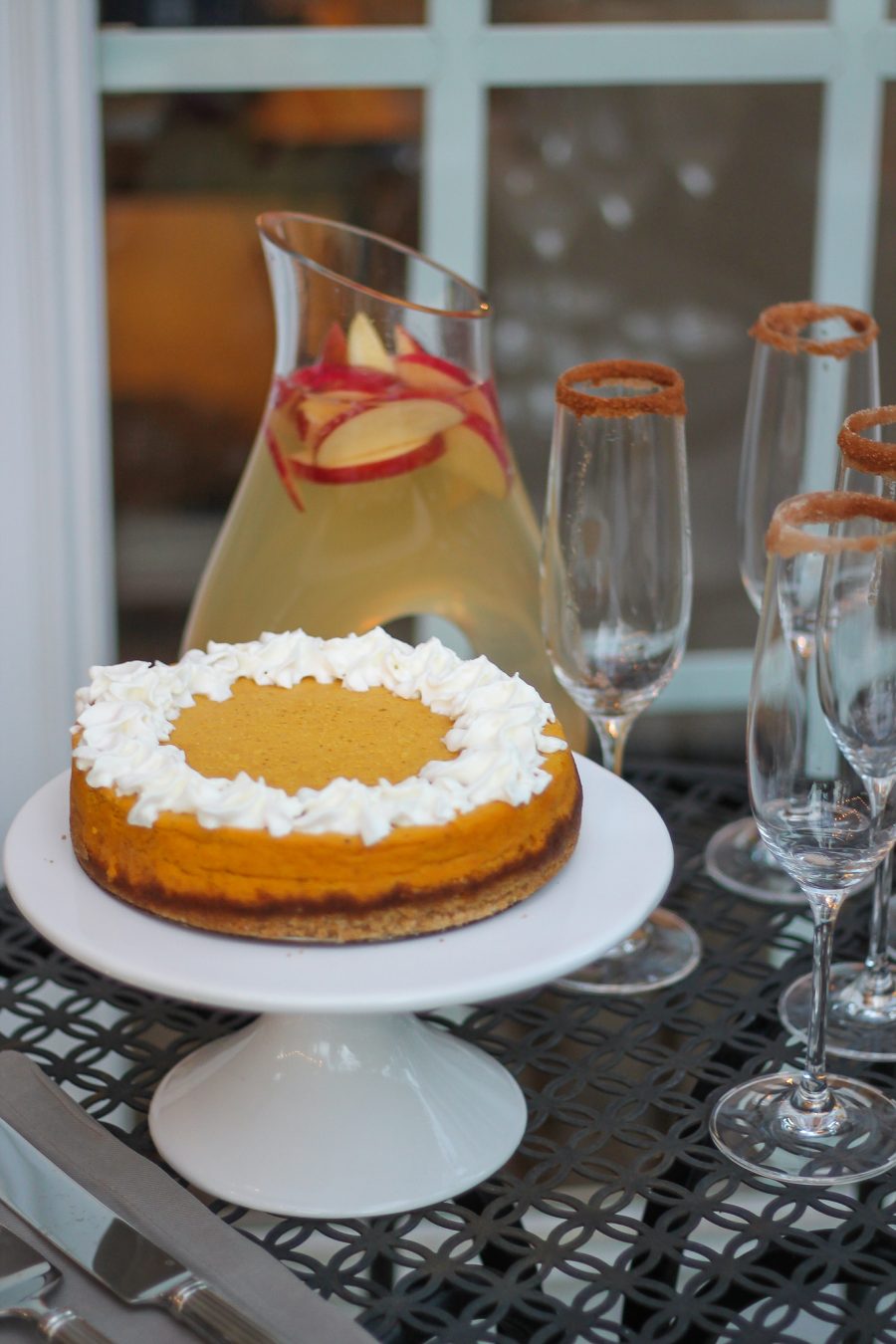 I love how our set-up turned out. I covered two 6 ft folding tables with navy tablecloths and brought all of our dining chairs outside to go around the table. For the tablescape, I laid 3 bunches of fresh eucalyptus down the center and then added in lots of mini white pumpkins, candles and sprinkled in a few succulents.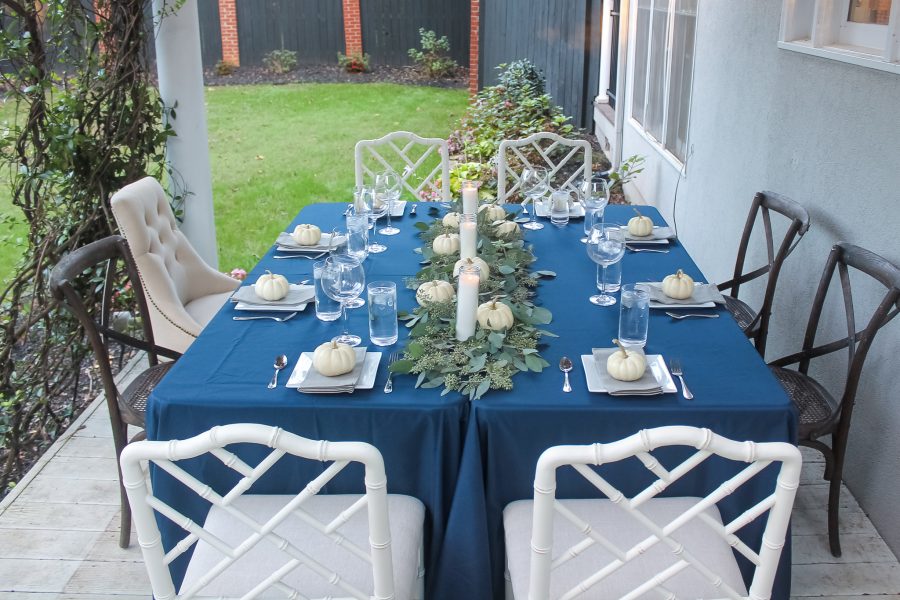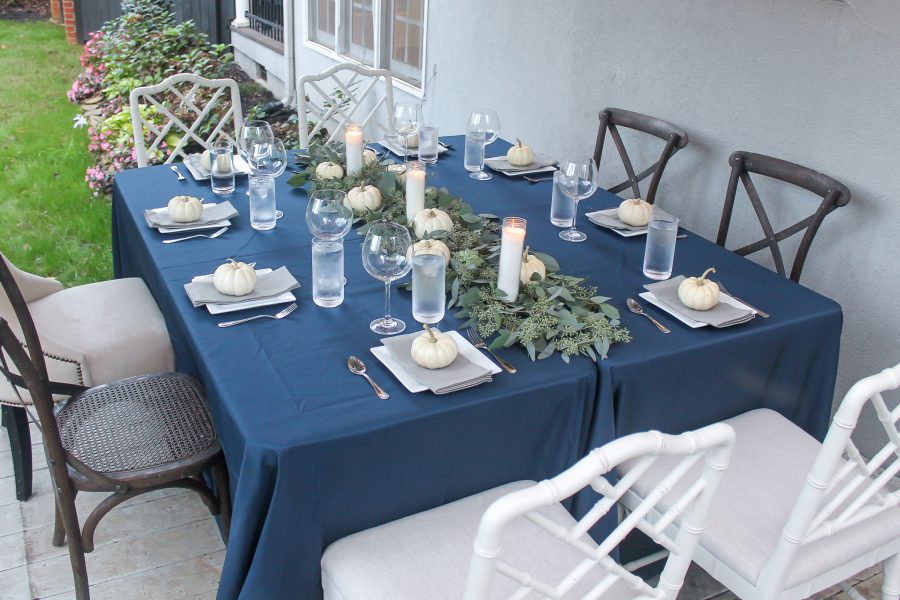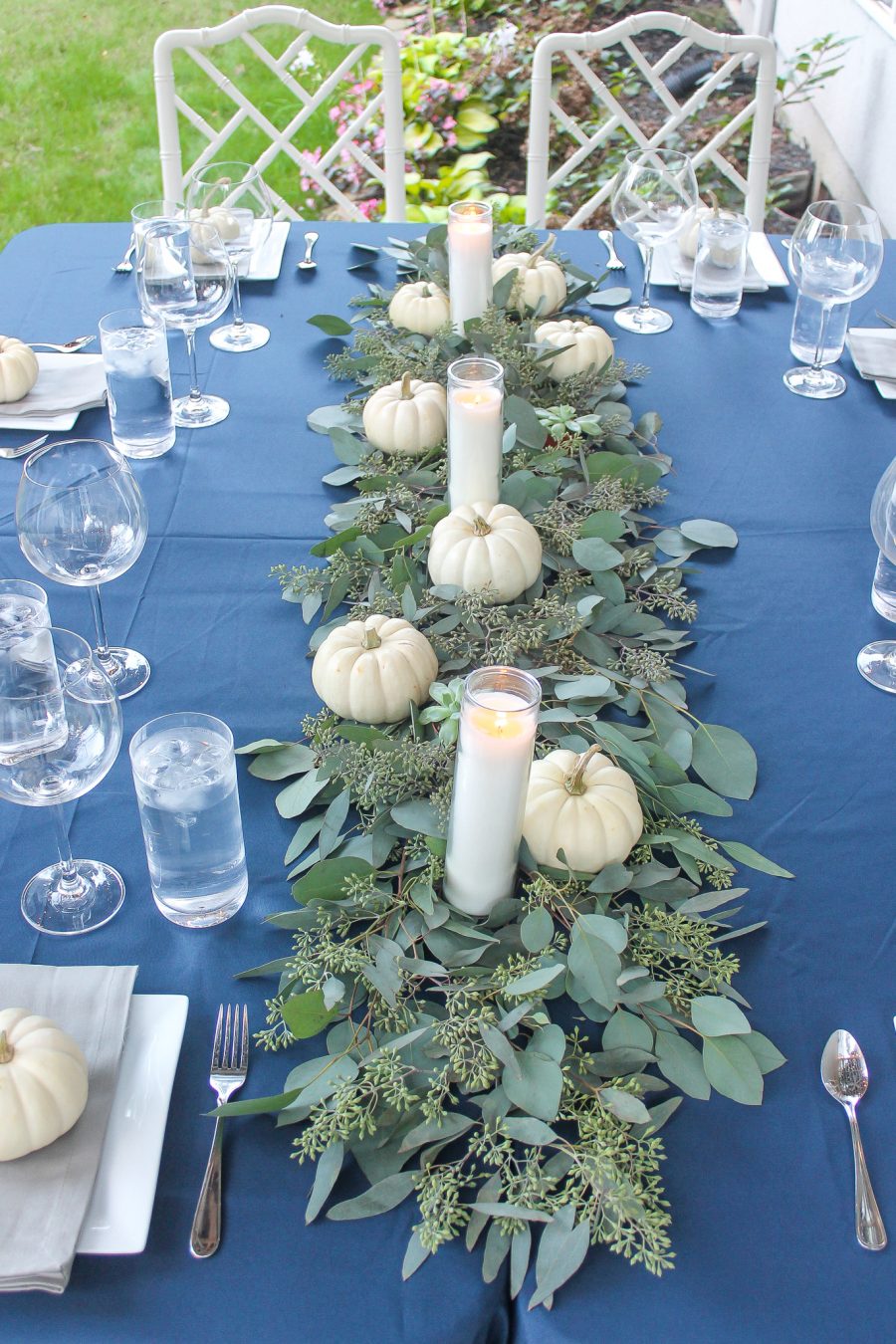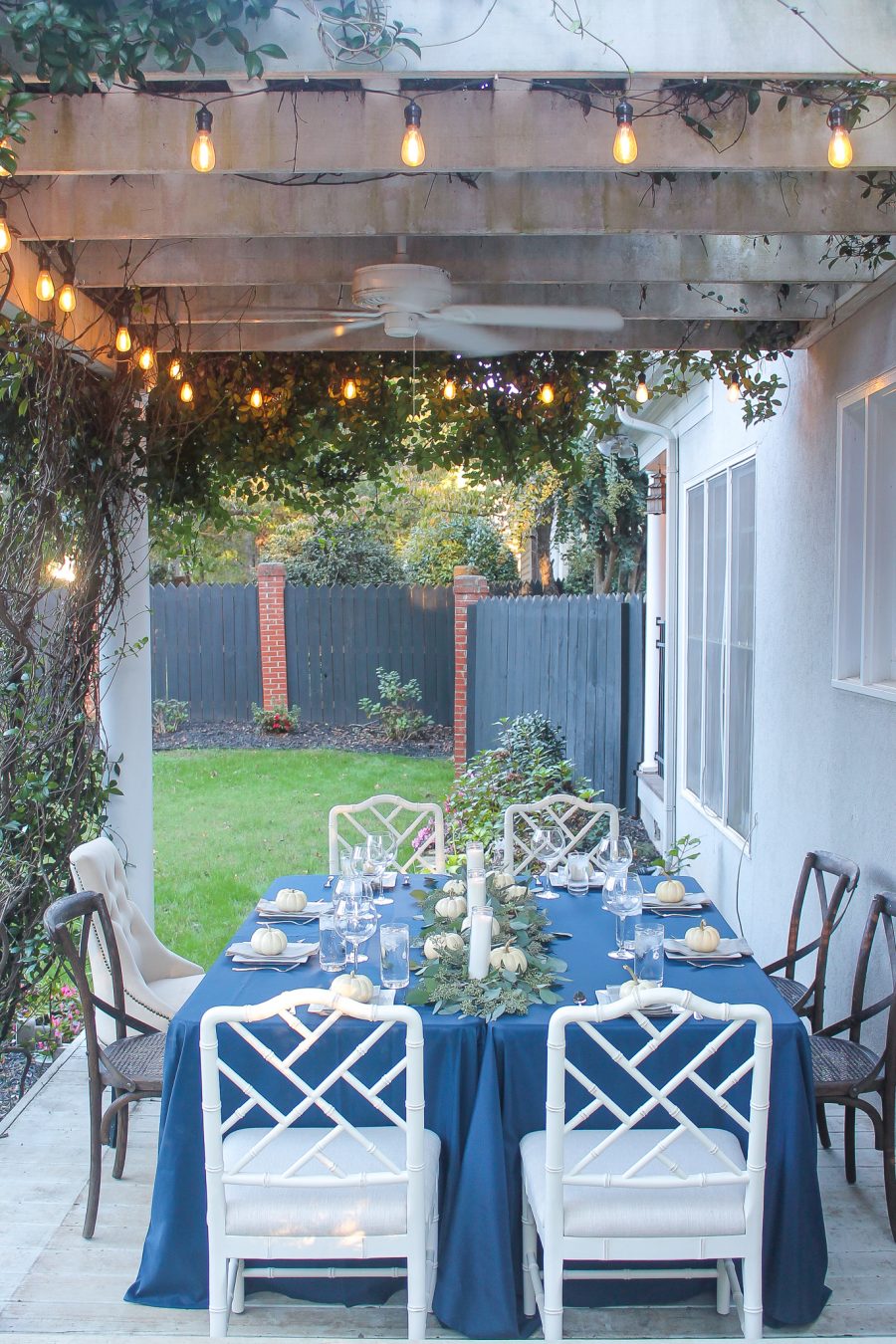 For dinner I served a fall salad (spinach, diced apples, goat cheese & candied pecans), creamy zuppa toscana soup & cheesy rosemary crescents! And for dessert I decorated a pumpkin cheesecake from Trader Joes with whipped cream (which if you follow me on Instagram you saw the little incident of Thomas swiping it all off the top while I was inside stirring the soup).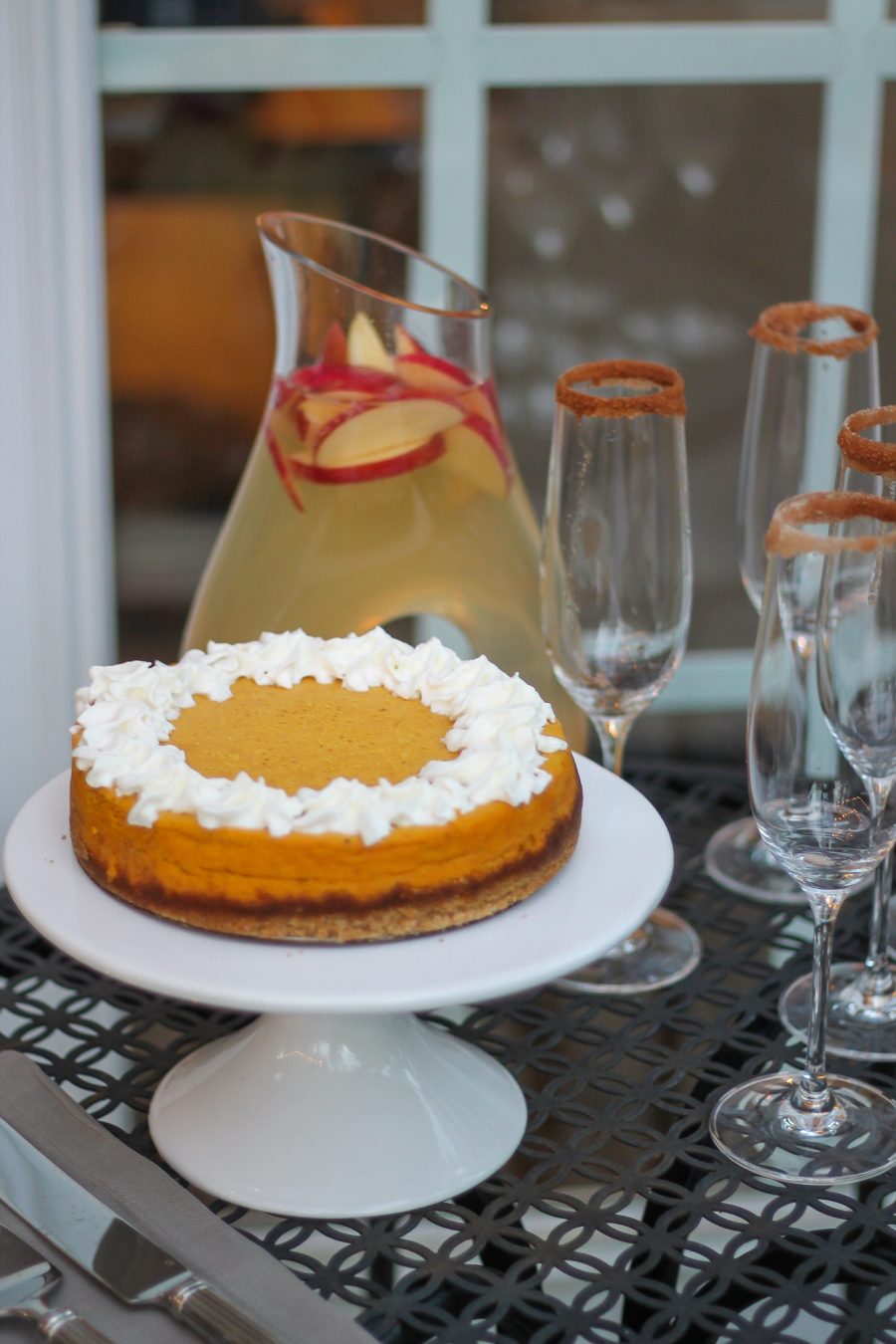 It was a perfect night with my girls!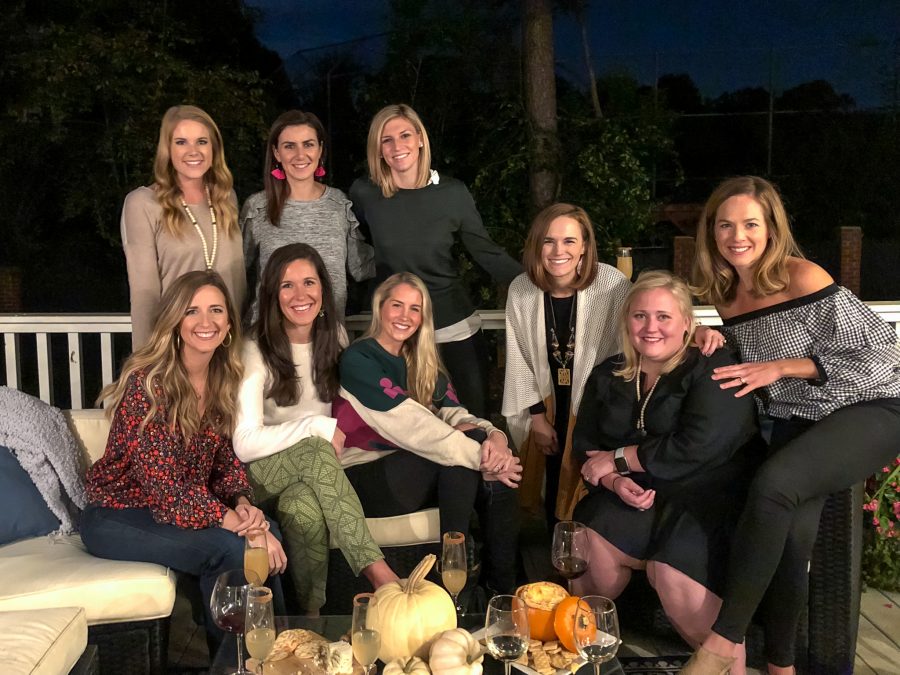 Previous Supper Clubs & How It All Got Started: 2017 / 2016 / 2015
Shop The Post