We spent Memorial Day weekend in Amelia Island, Florida and I cannot put into words just how grateful we were for the change of scenery and a much needed break from work and homeschool. Our cabin fever after 10 weeks of quarantine was at an all time high, especially after a week of stormy weather and I honestly had no idea what else we could possibly do stuck inside our home for the extra long stormy weekend ahead.
And so my search for a quick beach getaway began…
With the recent re-opening of the beaches in North and South Carolina, it was impossible to find anything to rent for the holiday weekend, so we got creative and went further south to Florida. I was pumped to find an inexpensive rate for a few nights in Amelia Island and cashed in my hotel points right away. I was impressed with all of the safety measures the hotel put into place for guests which put us right at ease when we arrived and made social distancing easy. Most of the amenities and restaurants were suspended, which we didn't mind because we brought most of our own food and ordered takeout for dinner.
All of us were so, so, so happy to see the beach…and the sun! We were really lucky to have mostly great weather during our stay.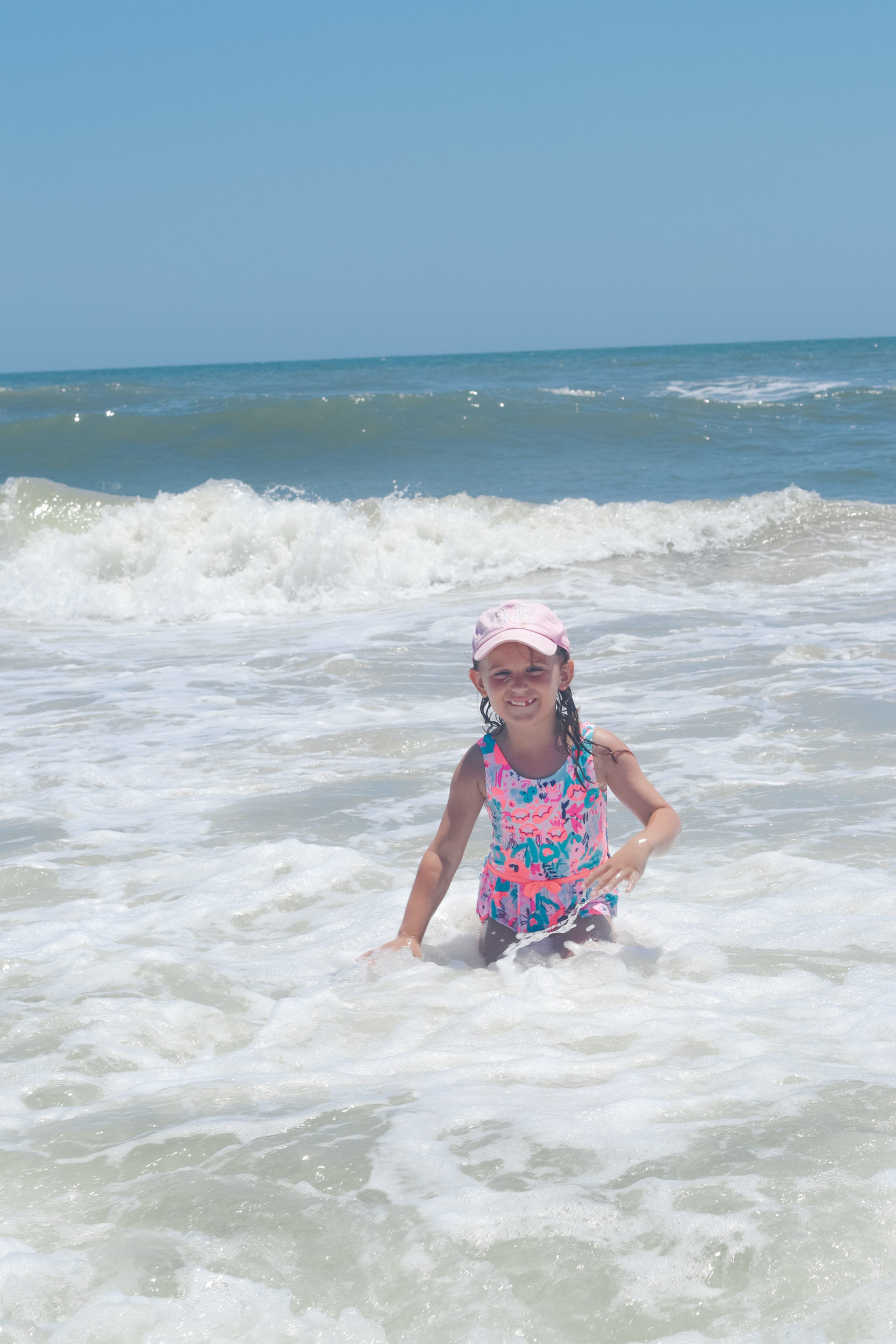 Caroline's Swim Suit + Hat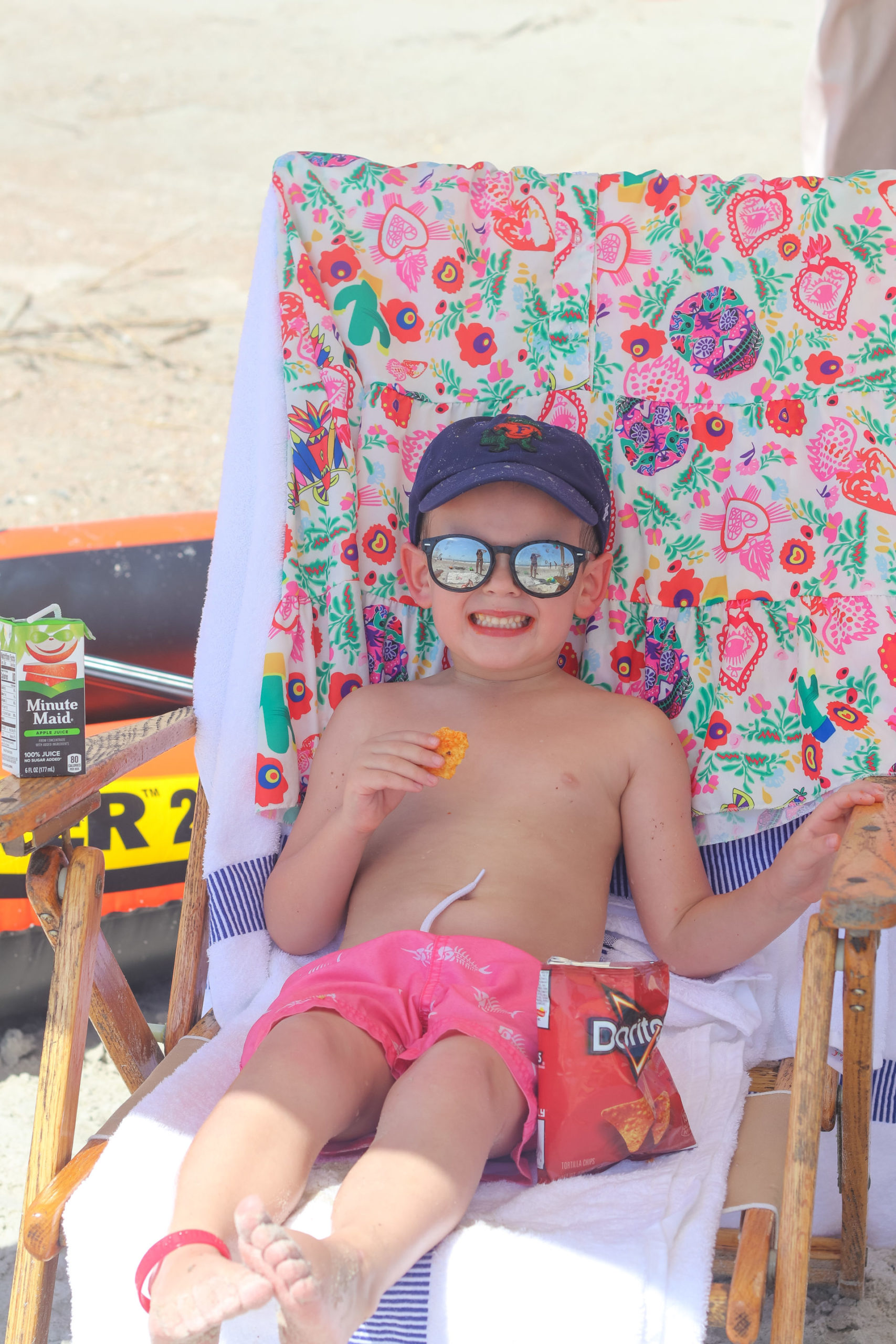 Tom's Swim Trunks + Sunglasses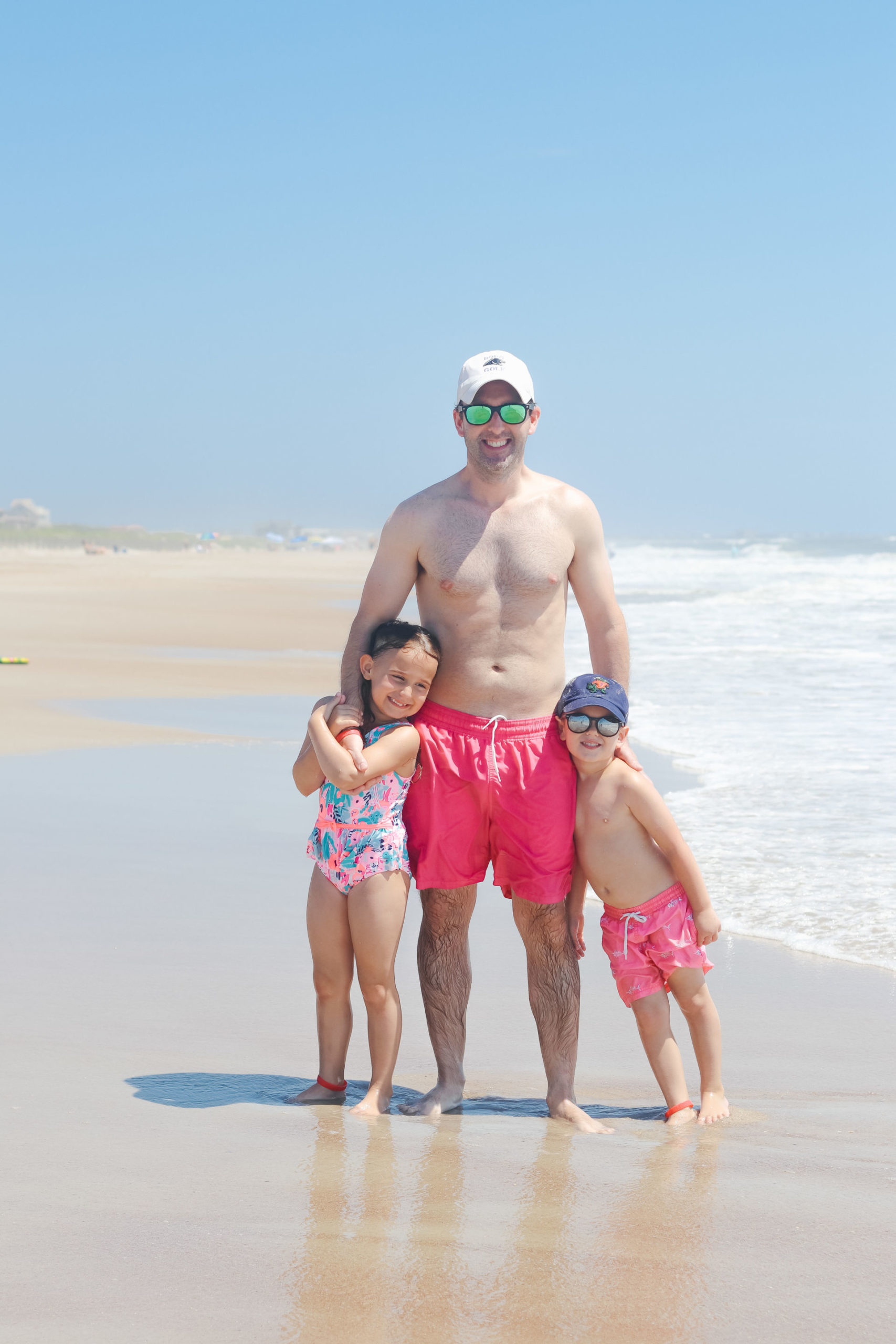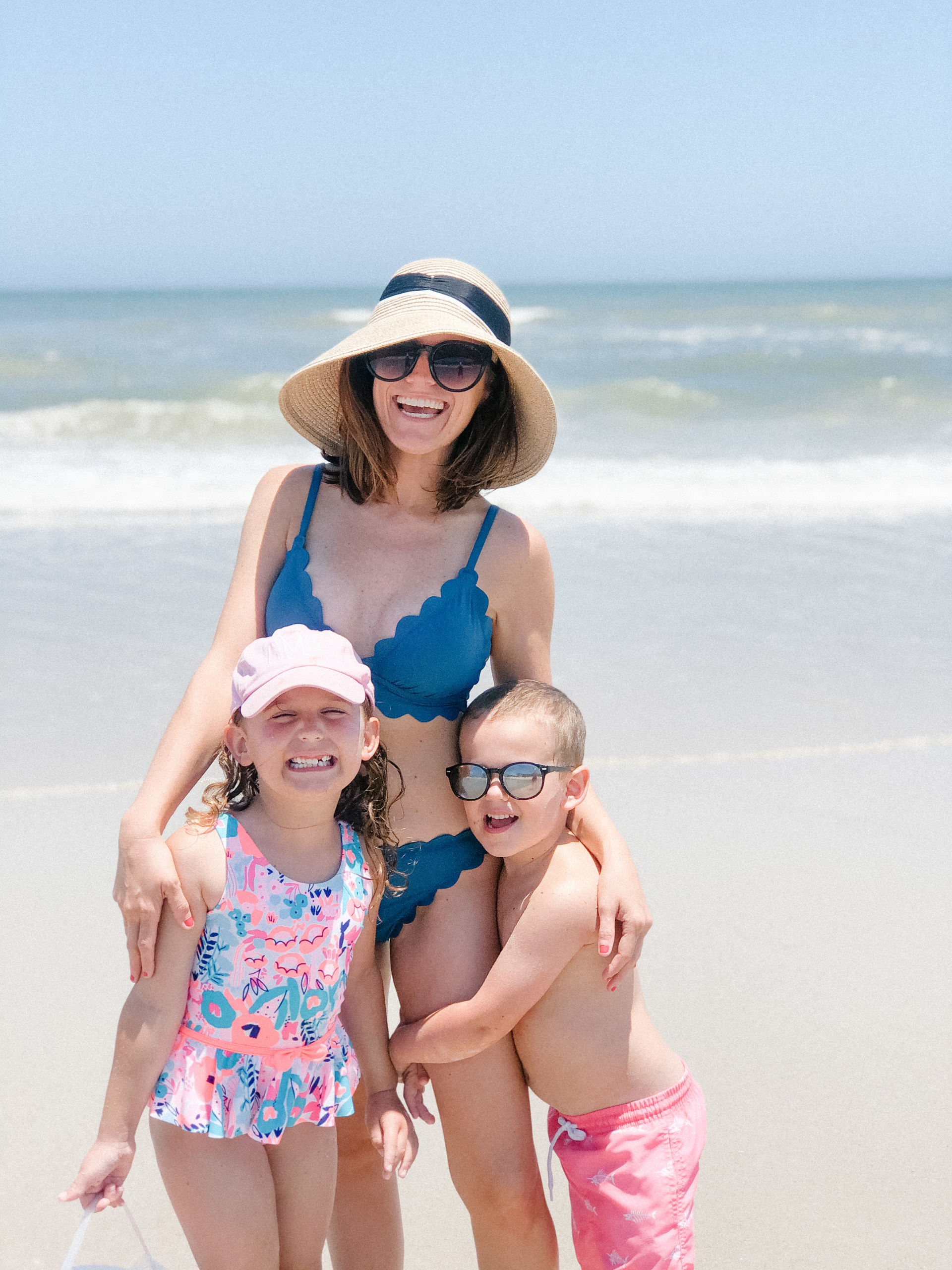 My Swim Suit (Top + Bottom) | Hat | Sunglasses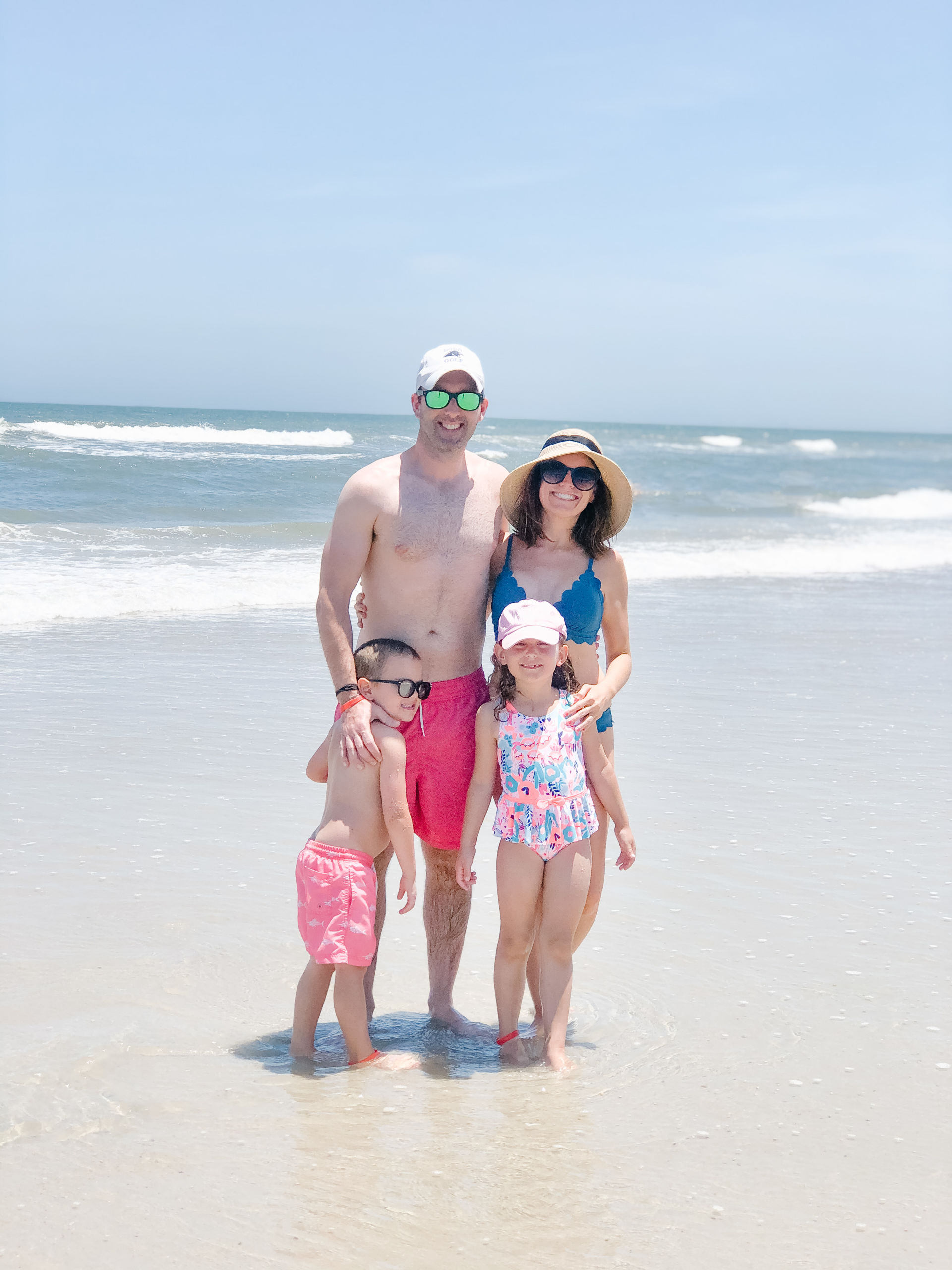 The kids played so hard during the day and stayed up way past their bedtimes each night. One of my favorite nights was when we ordered pizza takeout and played Hedbandz seaside. After a few rounds, Thomas passed out and had to be carried back to the room over Matt's shoulder — signs of a good day.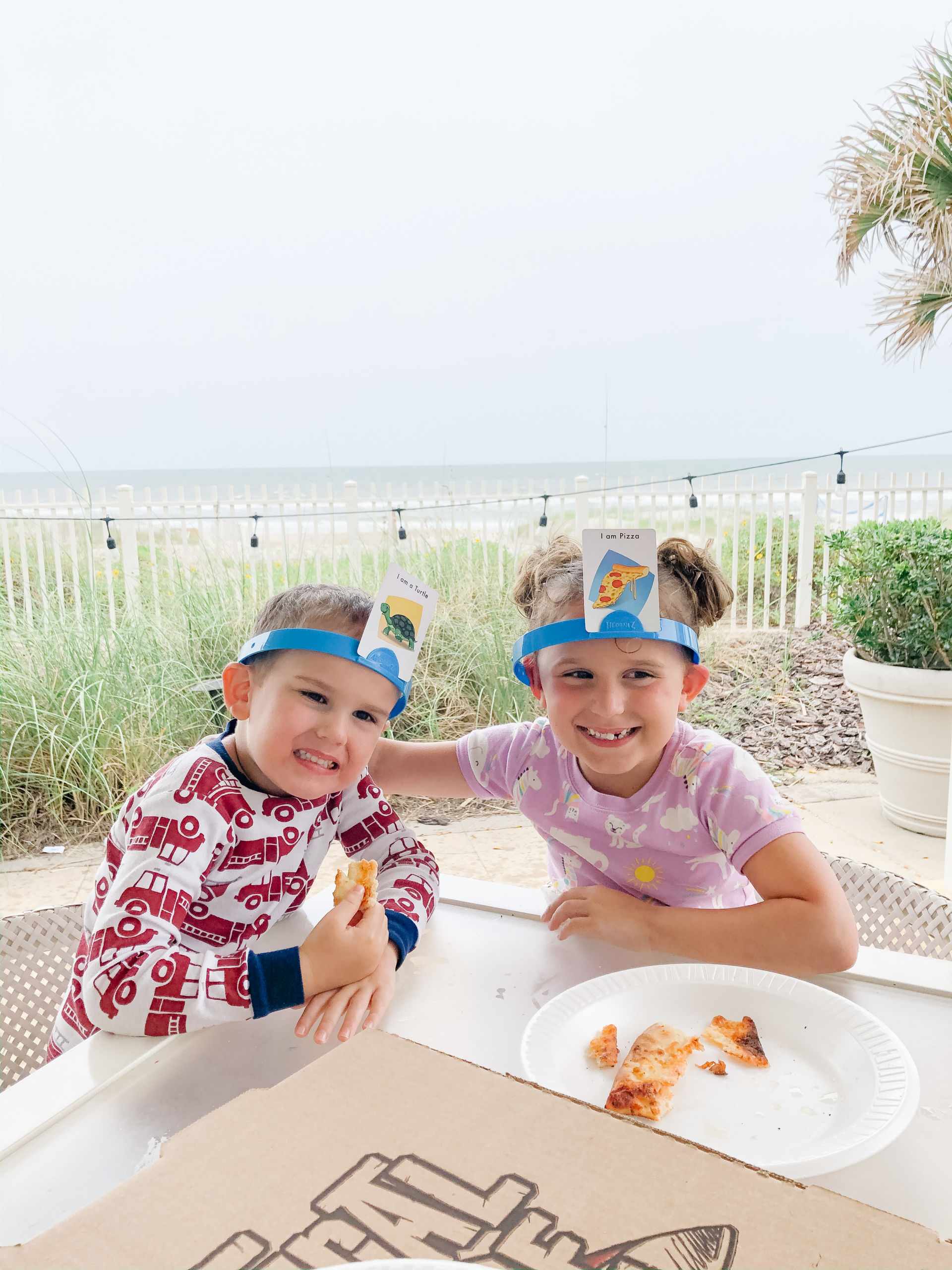 We surprised the kids one evening with a golf cart rental and drove all around exploring the island. We discovered some gorgeous trails out to the marsh where we watched tons and tons of tiny crabs running around. The kids thought it was so cool.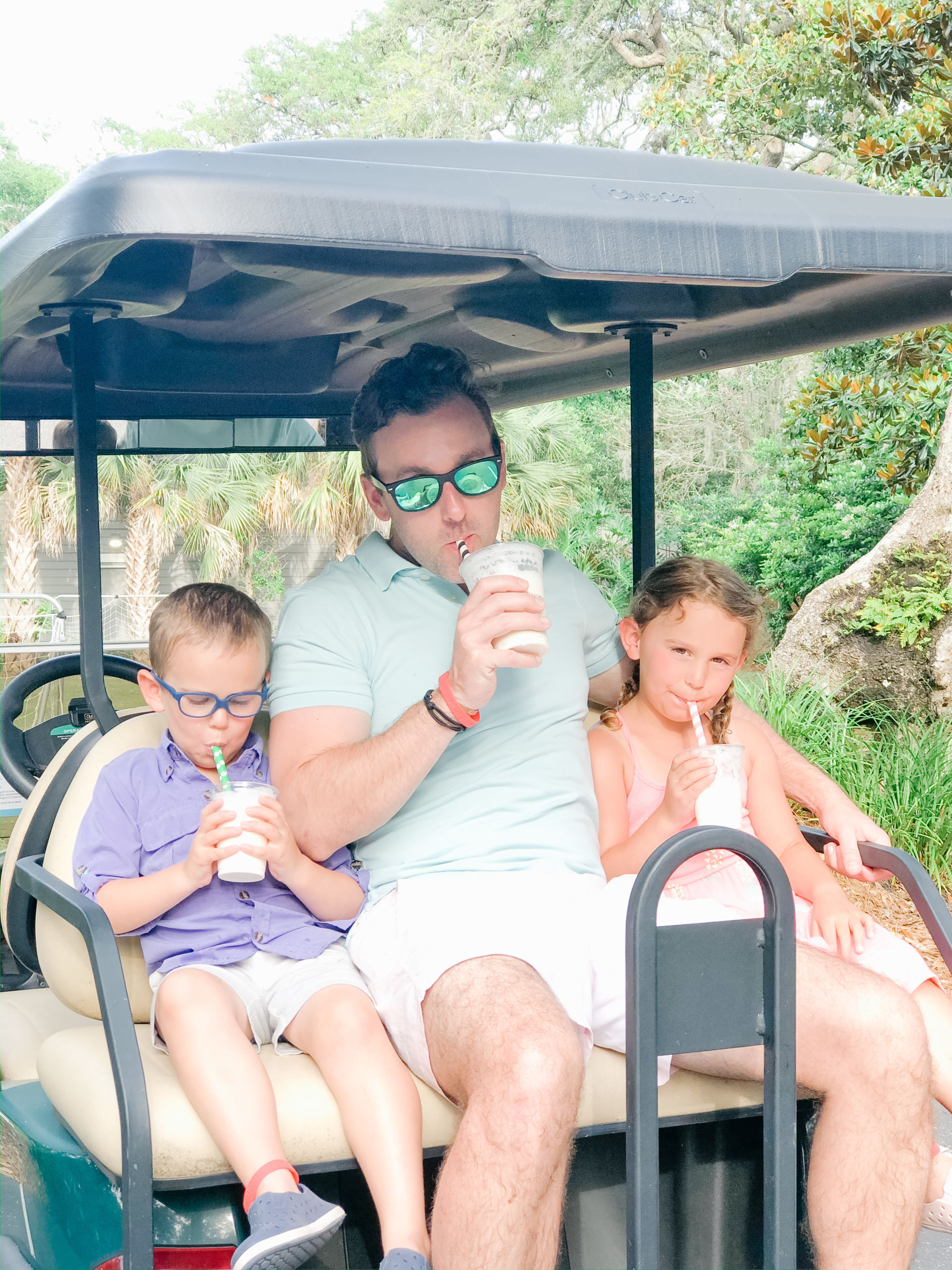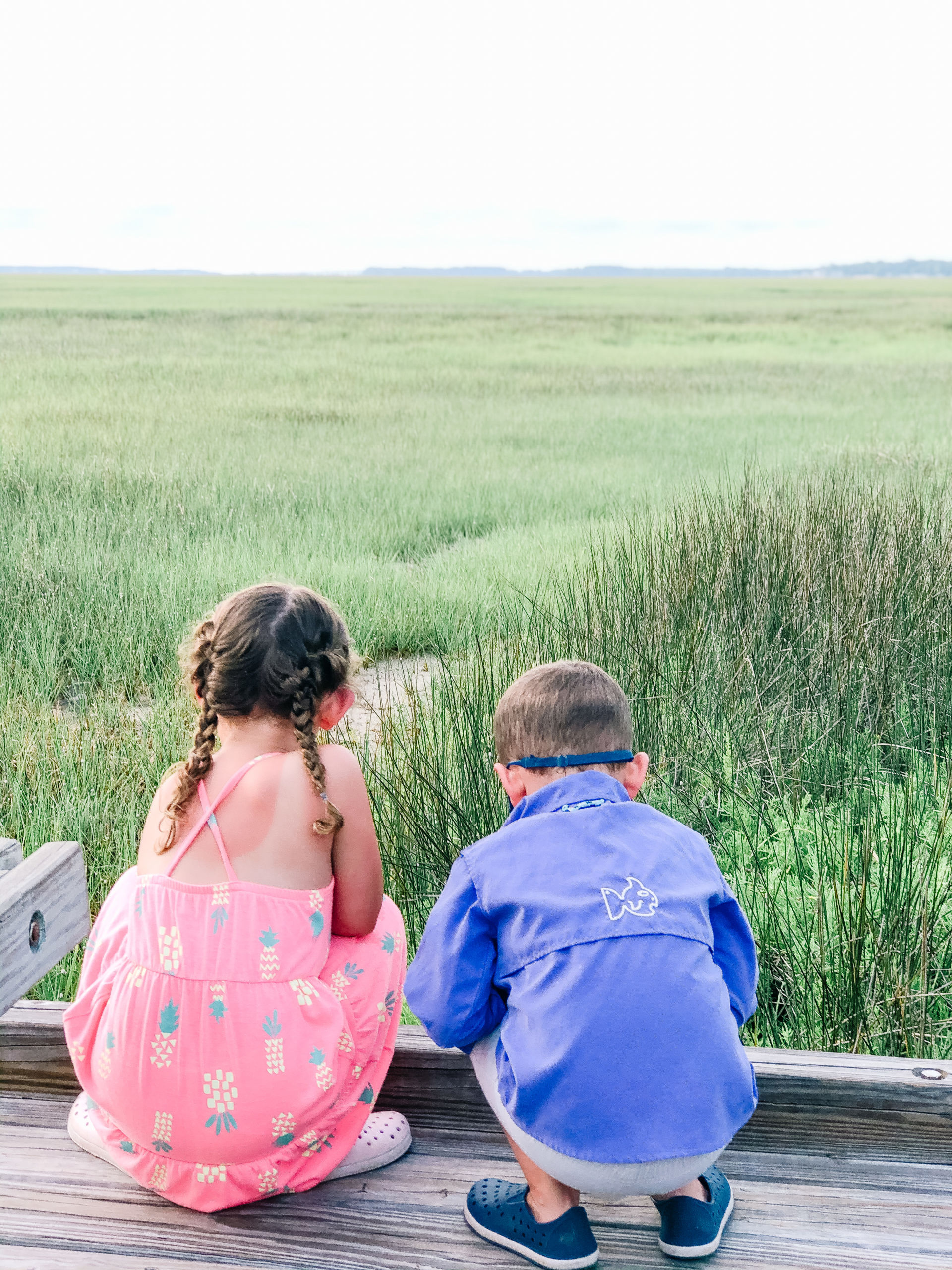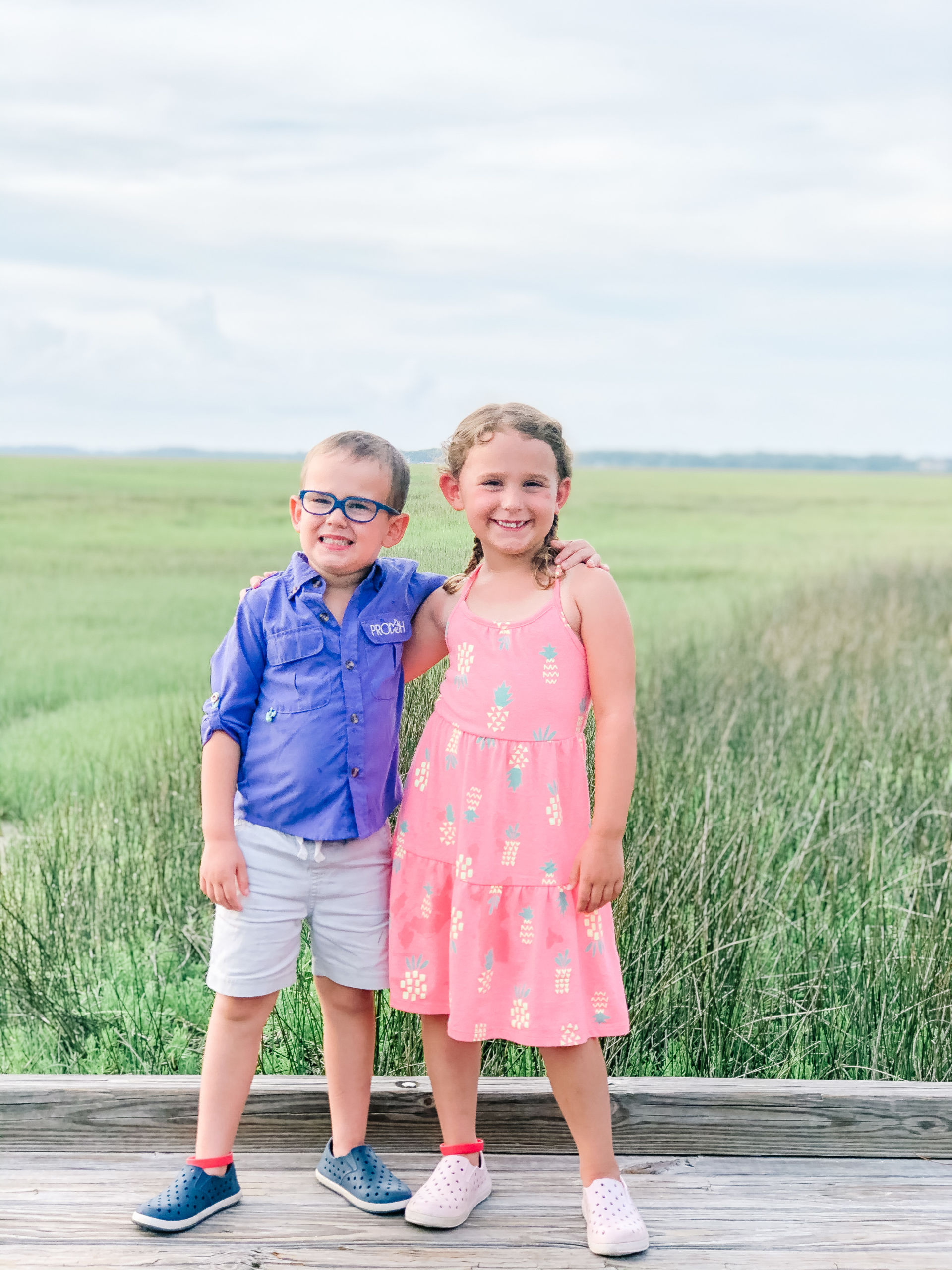 It was truly the best weekend, despite the 6 hour drive back to Charlotte in Matt's truck where we accidentally left an open Chick-fil-A milk container from our drive down.