Caroline starts 1st grade on Monday…remote. I'm still really nervous about how this is all going to work for her and our family. Matt and I continue to debate hosting a pandemic pod with a few other first graders or sending Caroline to a classroom at Thomas's daycare (offered to siblings with remote learning). There are pros and cons to both and we just don't know what the right answer is. And I don't think we'll be able to make a decision until we dive into her first week and see what an 8:30 am – 3:30 pm virtual school day entails.
The only thing we know for certain is that we've at least got a class pet and all of our back to school shopping covered…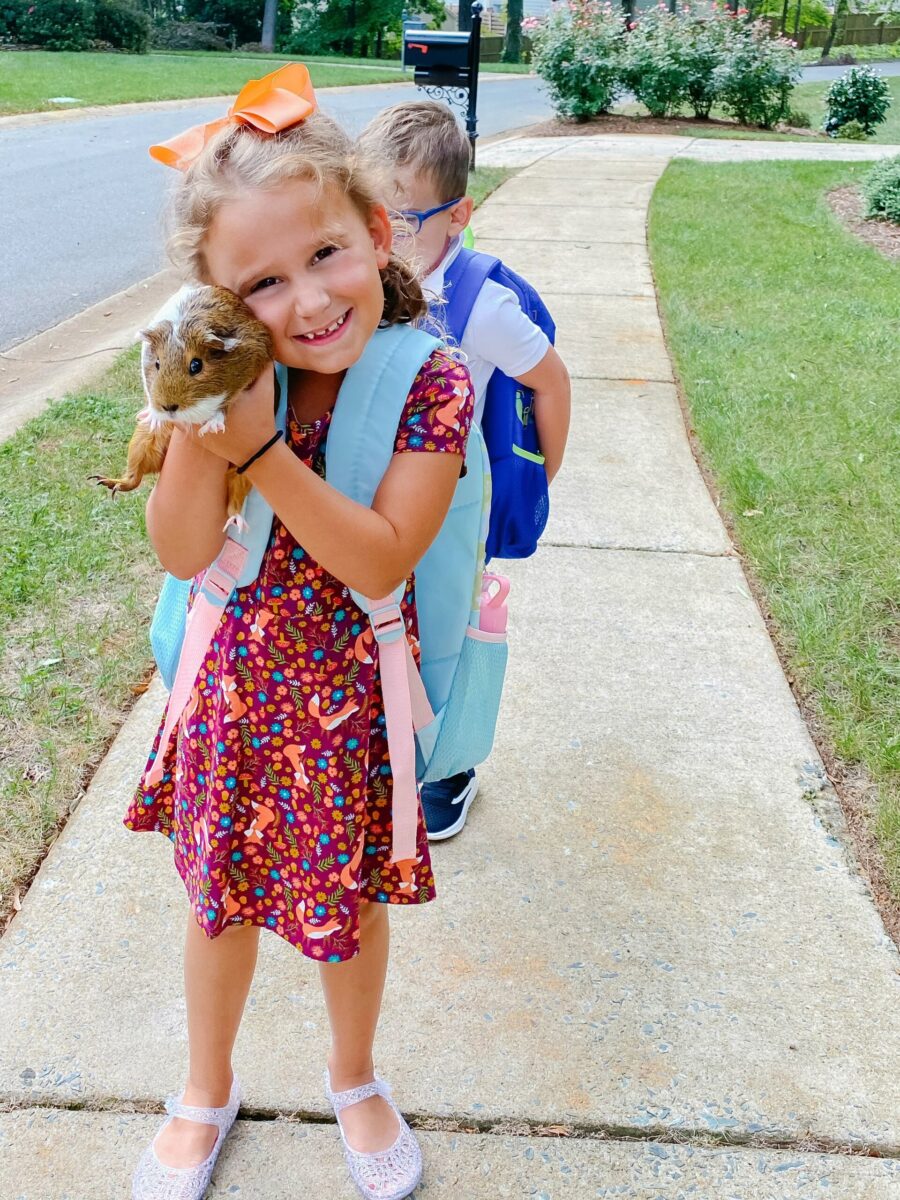 To get Caroline excited and ready for the school year, we partnered with Walmart to online shop for outfits, a backpack, lunchbox, water bottle and lots of school supplies! Walmart Fashion offers a wide variety of affordable options and Caroline was so excited about all of the fun dress prints. We stocked up on this cute play dress in several prints including the fox print and space print! And of course, we grabbed a pair of jelly shoes!!
Favorite Girls Dresses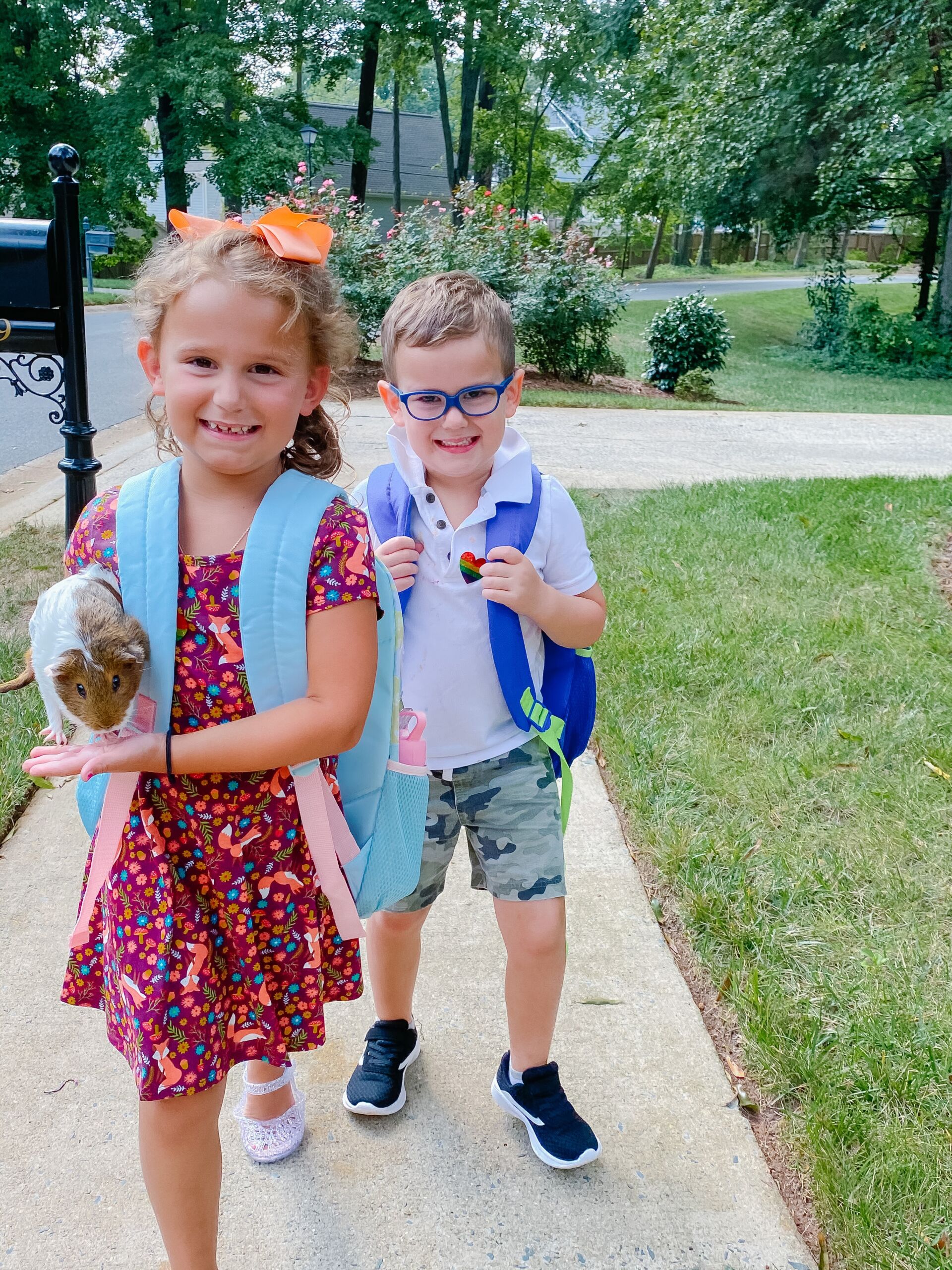 The item that Caroline was most excited about last year was her lunchbox, and this year it was a backpack! This was such a tough decision because of all of the cute options available. She also had a few requirements this time around — the backpack needed to have multiple pockets and come with a matching lunchbox and water bottle. This 6-piece unicorn backpack set checked all the boxes and was her favorite (although this rainbow backpack came in as a close second)! And Thomas picked out a 5-piece dinosaur backpack set. Both sets were only $11 and came with water bottles, pencil pouches and a lunchbox!!!
Favorite Girls Backpacks
Favorite Boys Backpacks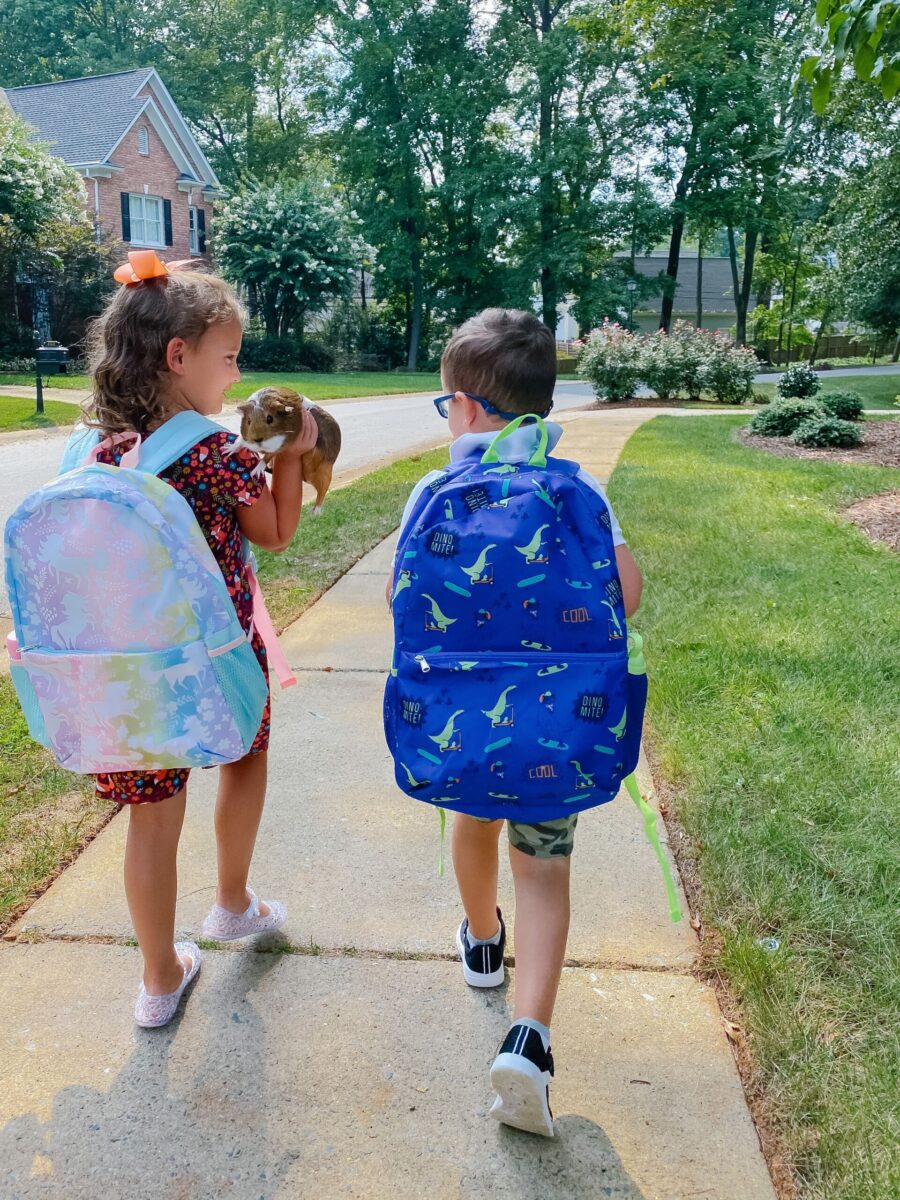 We also got a few items for our home classroom for Caroline, including this fun lap desk which she immediately filled with school supplies!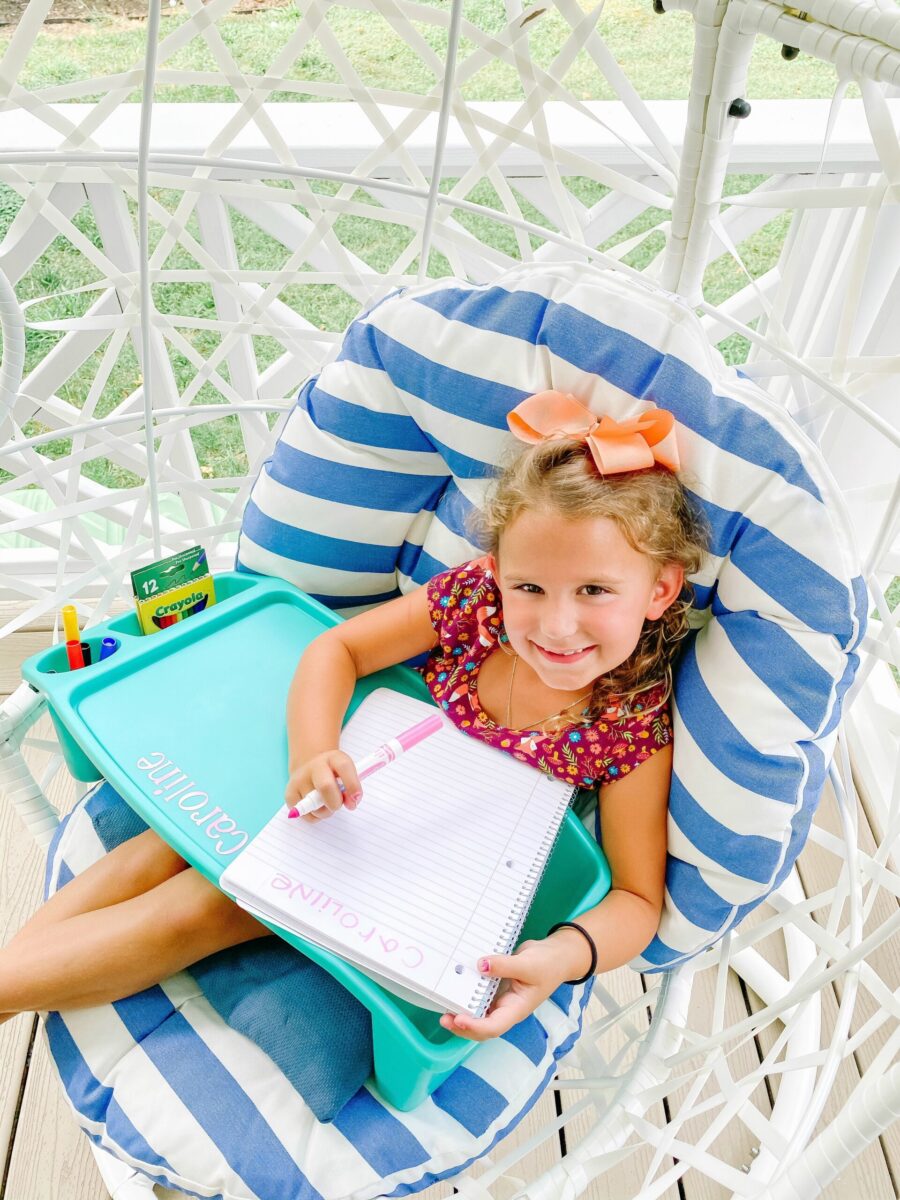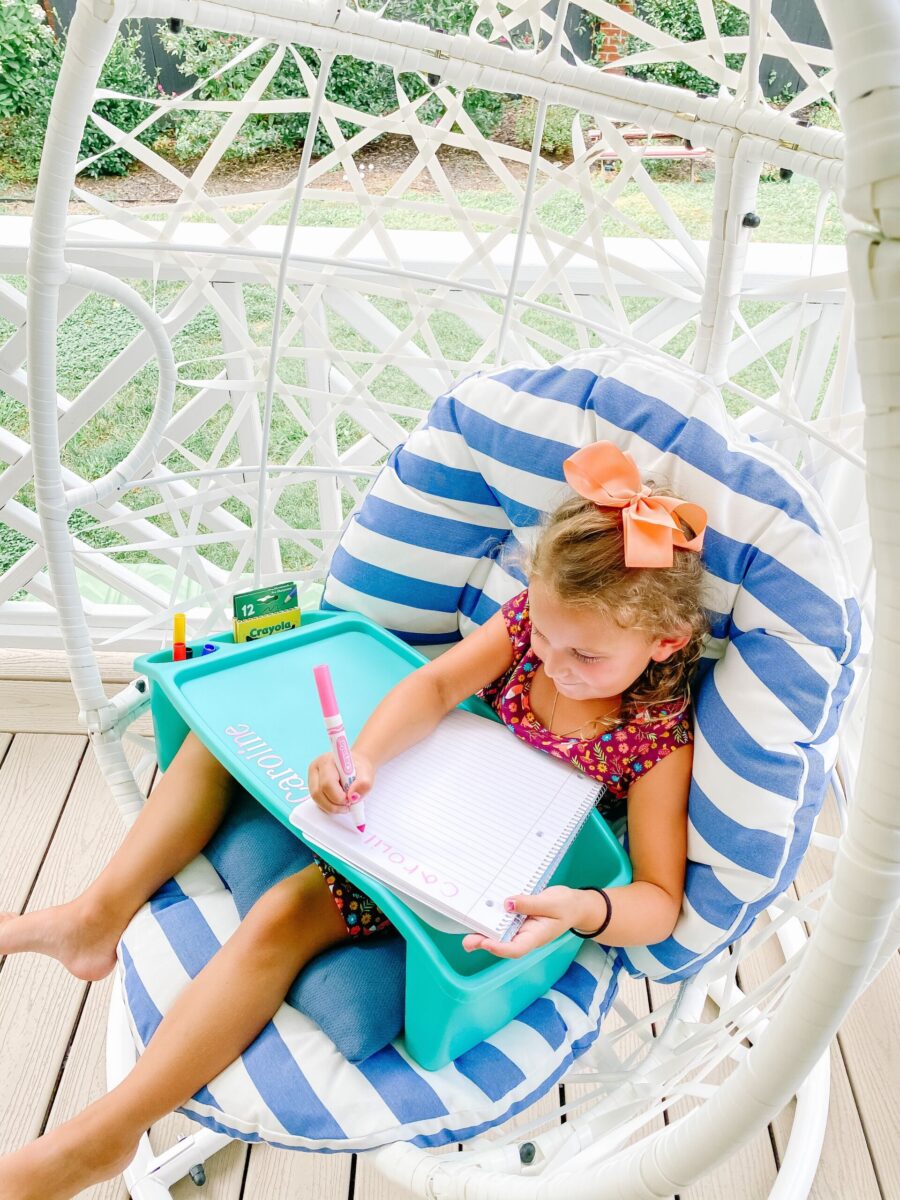 Alright virtual first grade, we are ready for you! I think.
Thank you to Walmart for partnering with my family on this post and to my readers for supporting my blog. All products, purchases and reviews are of my own.