Happy Friday! We spent our very last week of summer in Florida at my parents house. It's crazy how 8 months have passed since we've seen my mom, brother, uncle, and my sister + her fam. We squeezed in some fun things and I can't wait to write a recap post. Anyway, we drove back home yesterday so we could have plenty of time to get the kids back on their routine before virtual school starts on Monday!
So, this weekend will be pretty low key for us. We've got plans to go to the pool and celebrate 1st grade/TK with a special back-to-school dinner tradition!
1. The Girl From Widow Hills
One of the women's events I'm planning at work is a Zoom book club night. The book we're reading is The Girl From Widow Hills, by Megan Miranda, and she is actually going to attend our event for a Q&A! Cool, right?! Anyway, I've read other books by her and this latest release was featured in Reese Witherspoon's Book Club, so I was excited to dive into it. I knew it was unlikely I'd crack open a hard copy so I gave it to my mom and Matt and I listened to the audio version on the drive down and back to Florida! We both agreed it was great — very twisty, turny and kept us interested the entire 10 hours.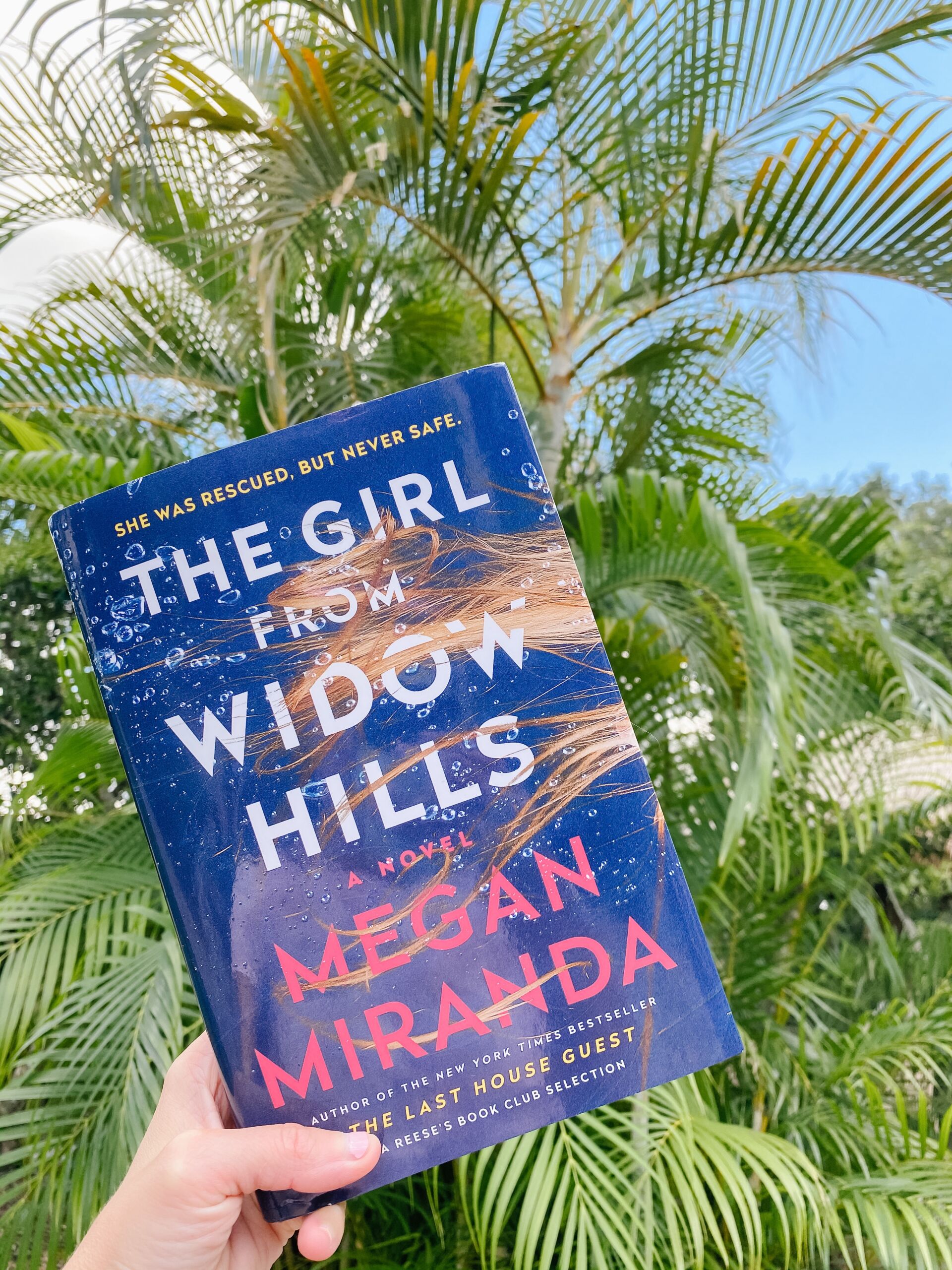 2. Porch Decor
Last week our side tables arrived for our porch! Technically they are ceramic stools but they are large enough to be the perfect side table! They come in several colors/prints so it was hard to decide which one to go with but I'm really happy with the coral version and love them so much!
3. Boursin Cheese with Caramelized Onions & Bacon
I hosted a Community Group social last week and each girl brought an appetizer! Boursin cheese is my go-to favorite app to serve and I was really excited to kick it up a notch by adding caramelized onions and bacon to it. OH.MY.GOSH. This was a HUGE hit. All of us dove into this right away and absolutely crushed it. I am pretty sure this will be my go-to appetizer forever and ever now. Anyway, here is the recipe…
Boursin Cheese with Caramelized Onions & Bacon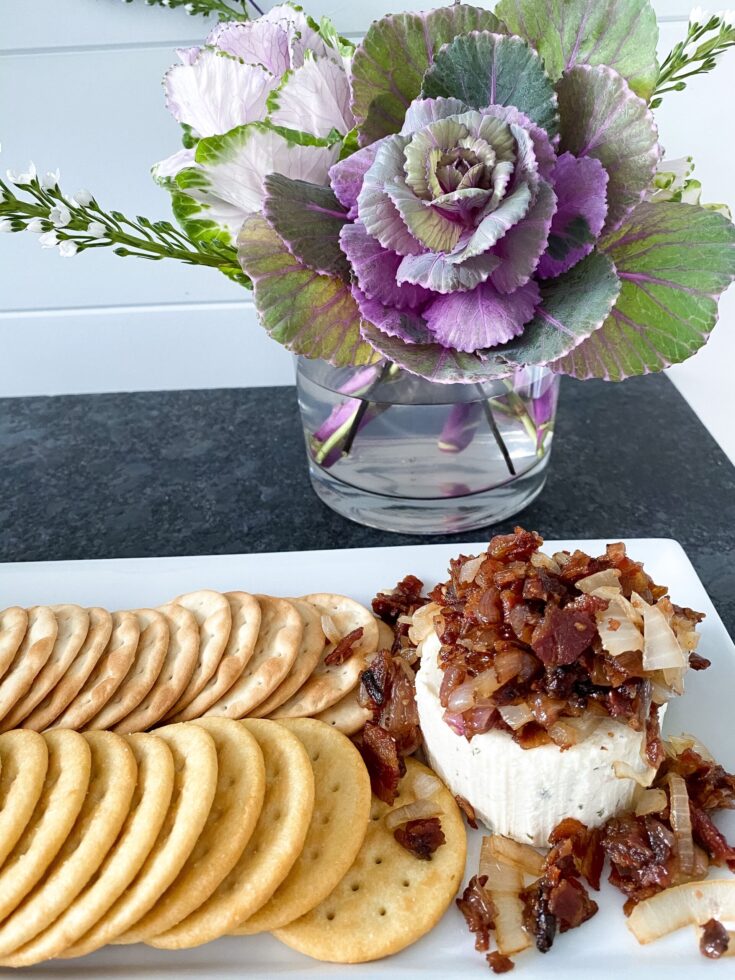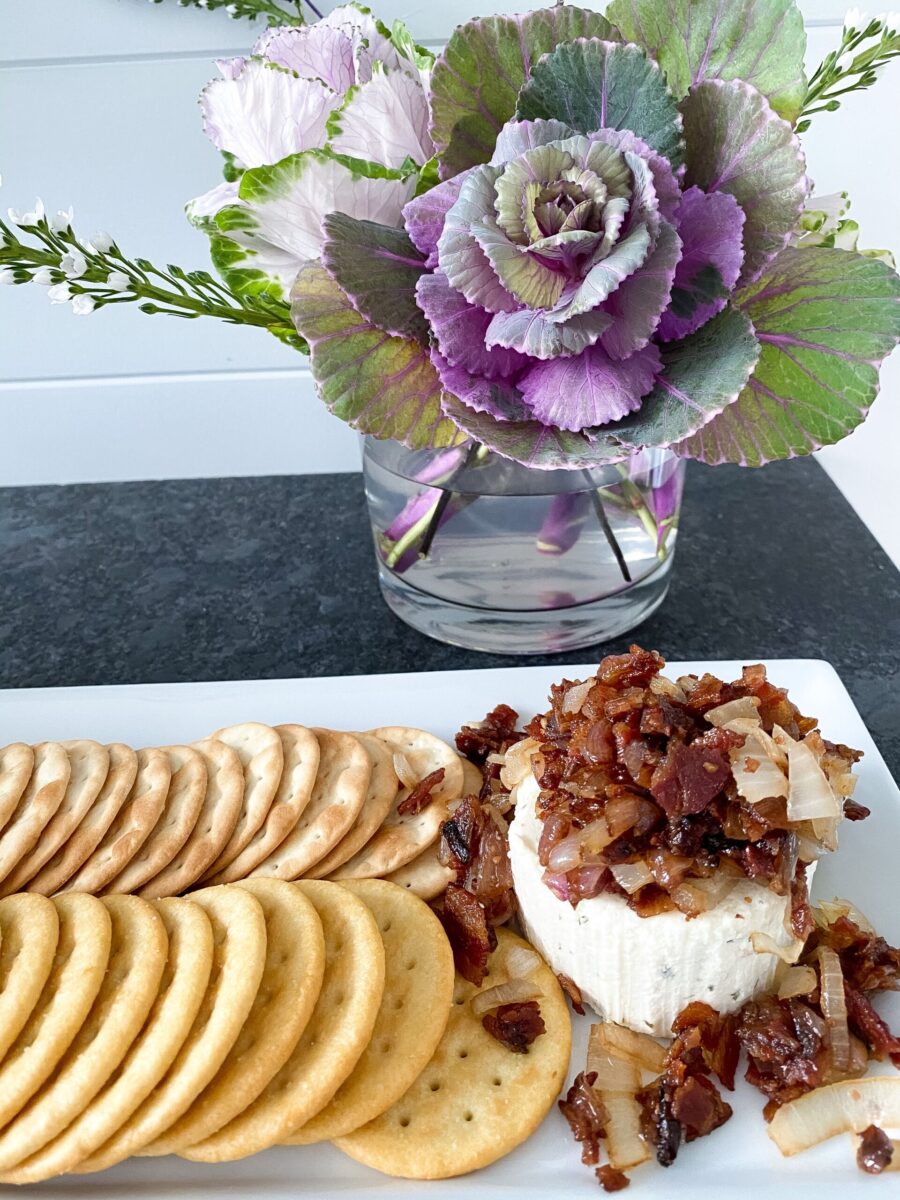 Ingredients
4 strips bacon, cut into thin strips
1 onion, thinly sliced
3 shallots, thinly sliced
1 garlic clove, minced
1 tablespoon balsamic vinegar
Freshly ground black pepper
One 5.2-ounce package Boursin cheese
2 tablespoons chopped fresh chives
Bread or crackers, as needed for serving
Instructions
1. In a large skillet, cook the bacon over medium-high heat until it is crisp and golden, 4 to 5 minutes. Remove the bacon with a slotted spoon and set aside.
2. Add the onion and shallot to the pan, and reduce the heat to low. Sauté until the onion is caramelized and soft, 25 to 30 minutes.
3. Add the garlic and sauté until fragrant, 1 minute more. Stir in the balsamic vinegar and then the reserved bacon to combine. Season the mixture generously with pepper.
4. Place the Boursin on a serving plate. Pour the hot onion-bacon mixture over the cheese.
5. Garnish with chives. Serve immediately with bread or crackers.

4. High Noon Sun Sips
I found it! I finally found it! It's nearly impossible to find in Charlotte. Even right over the border in South Carolina it is sold out everywhere. I ended up giving up. And then I found High Noon Sun Sips 532 miles away at a Total Wine in Orlando! OK, so now I totally get the hype! This vodka + sparkling water is DELICIOUS and you can tell it's flavored with real fruit juice — there's no weird aftertaste and is crisp and refreshing (seriously, they taste like my favorite sparking waters). While a can is only 100 calories and has 4.5% alcohol, it's pricier than the other seltzers, coming in at almost $20 for a pack of 8. So now that I've officially taste tested these…don't hate me…but I think they come in as a VERY close second to Seltzer Social winner, Vizzy. I'm still partial to Vizzy since it's WAY easier to find and is often on sale (I just picked up a pack of 12 for $8!!!), the flavors are amazing, it's 5% alcohol and contains antioxidants.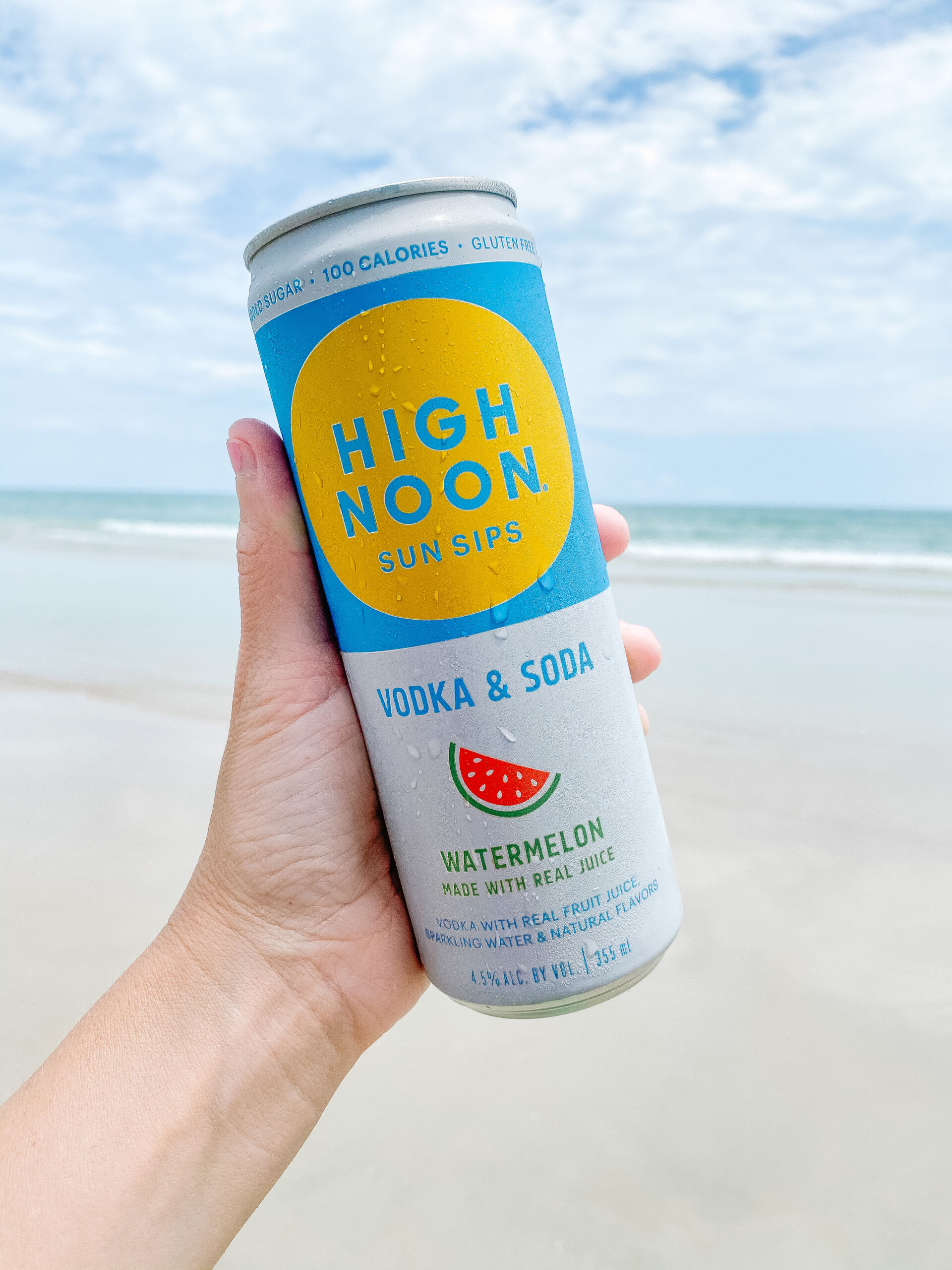 5. Target Deals
Target is running an amazing deal — save $10 when you spend $40 on toddler & kids clothing and accessories! Here are a few really amazing pieces and some of our favorites! I highly recommend stocking up on the $4 for a 2-pk of kid masks (lots of prints!), $4 bike shorts for layering under little girl play dresses, $12 7pk boy boxers and $8 for 10 pk girls undies, $10 for a 20 pk of no-show socks!!
Little Boy Style
Little Girl Style
In Case You Missed It