I never thought I'd use the words "kid friendly" and salad together…but I have finally found a spinach salad the entire family loves.
Oddly, Thomas has always been a salad fan. He'll eat (or at least try) anything. Caroline on the other hand is super picky…so I had anticipated hearing her declare she didn't like the salad before even taking one bite. But to my surprise, the sweet poppy seed dressing won everyone over and there was no leaf left on any plate at the table!
So without further ado, a kid-friendly spinach salad…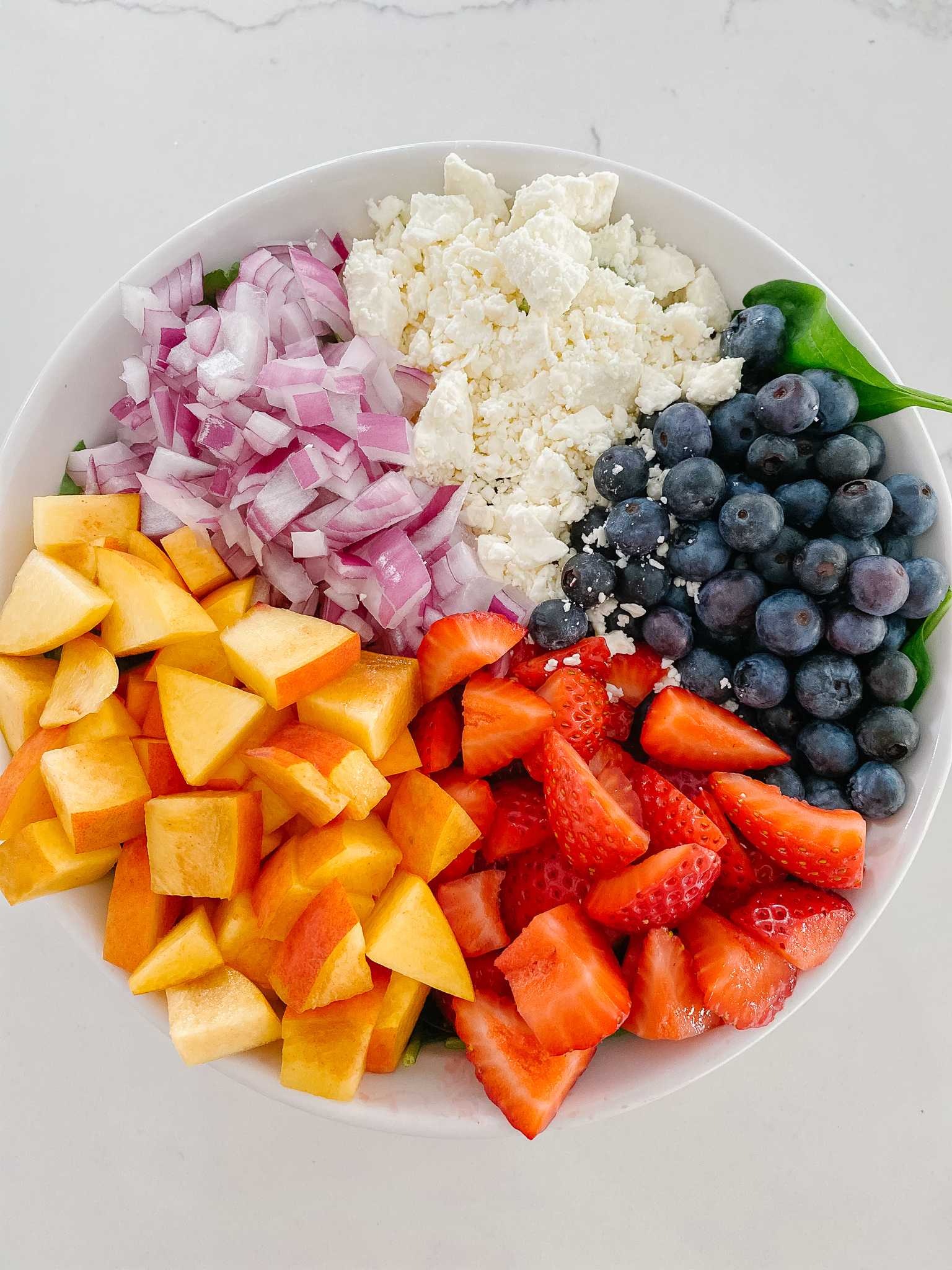 Also, if you haven't already picked up this salad shaker, I highly recommend it if you make a lot of dressings! I've mentioned this shaker before in my Daily Favorites Post and use it several times a week!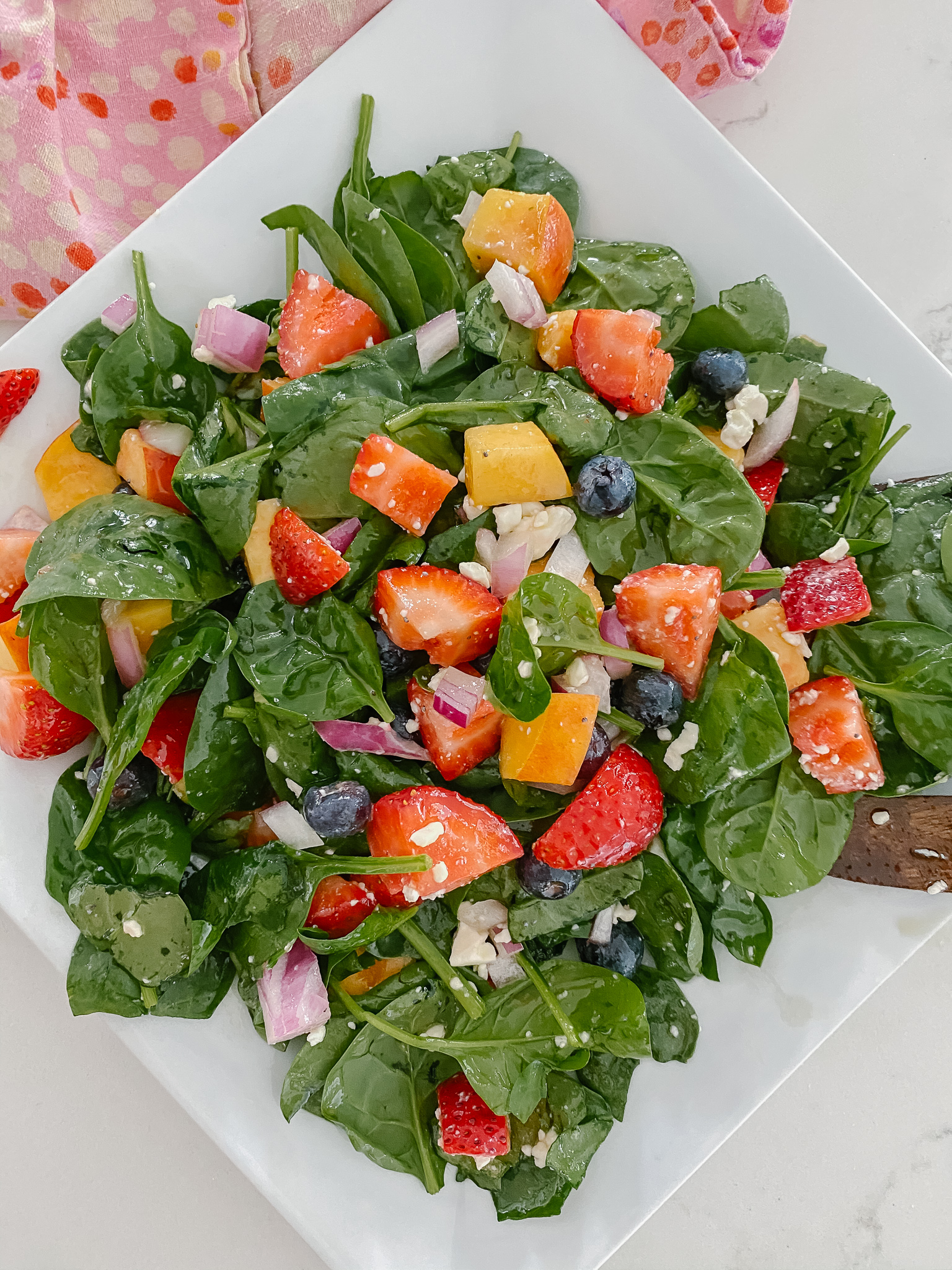 And here's my favorite spinach salad version with chicken!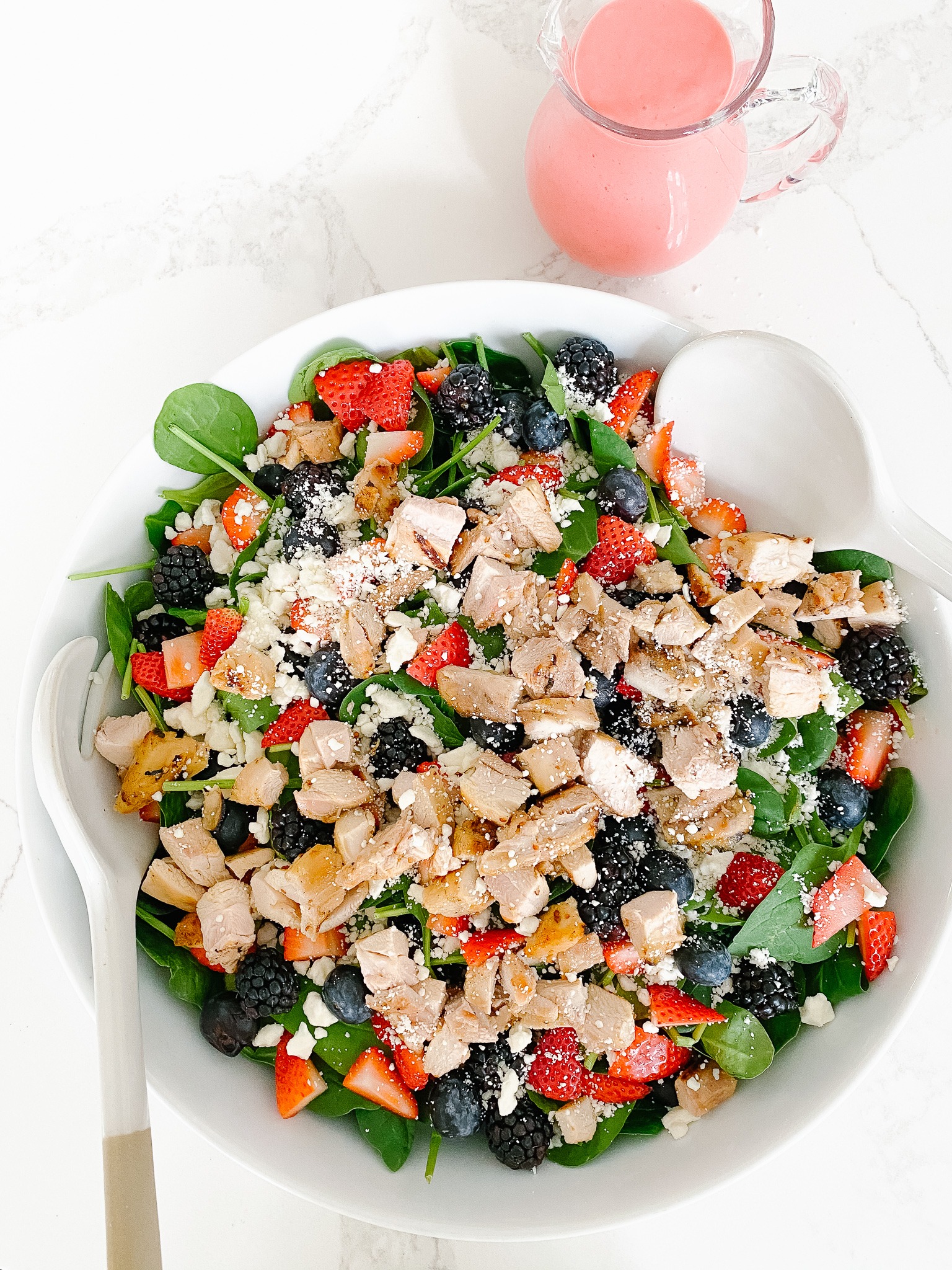 Summer Spinach Salad with Poppy Seed Dressing
Summer Spinach Salad with Poppy Seed Dressing | Kid Friendly!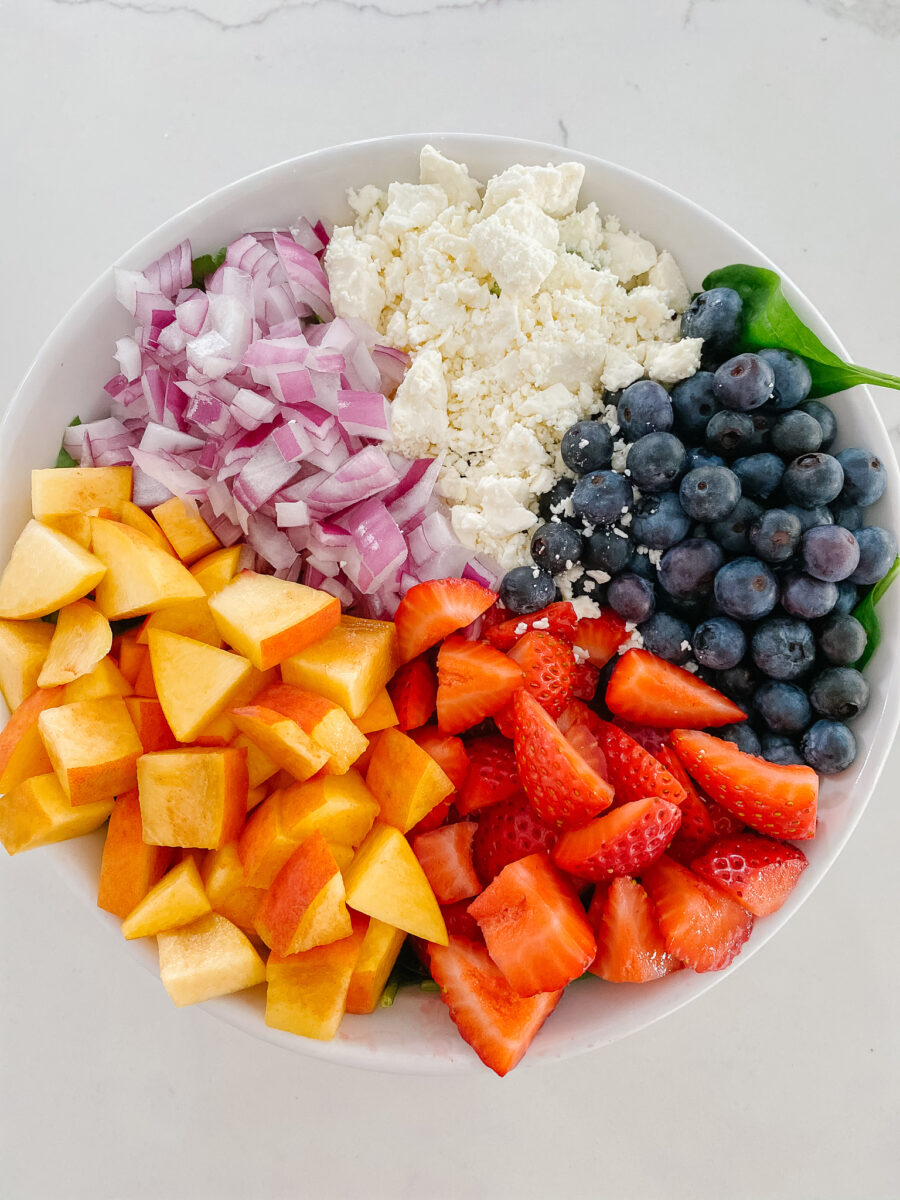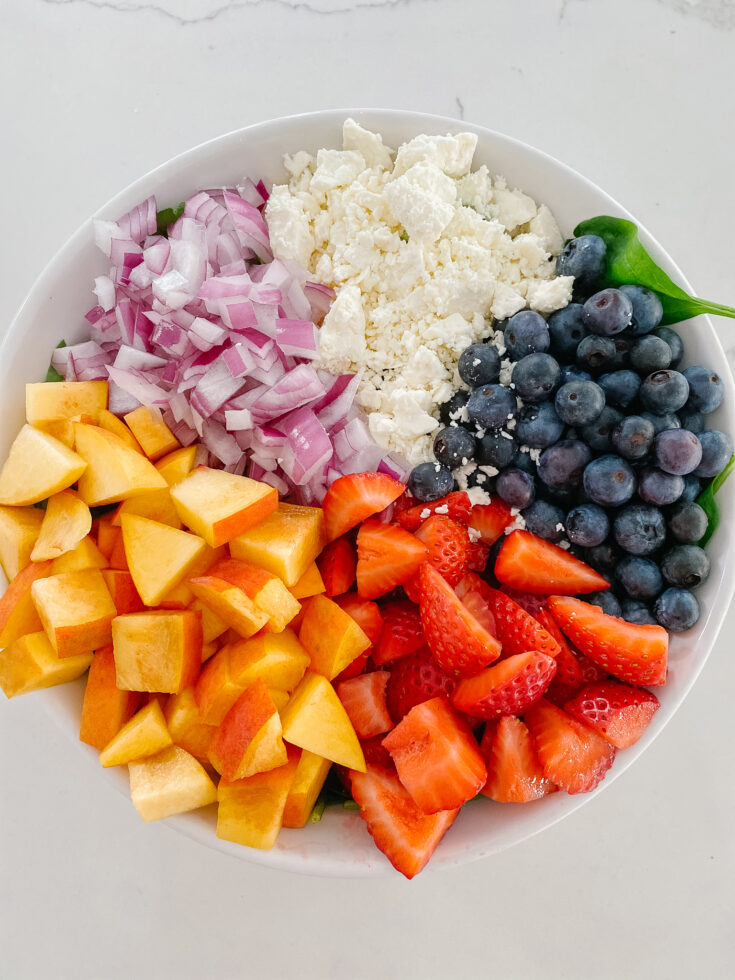 Ingredients
For the Salad
10 oz Baby Spinach
1 cup Strawberries, diced
1 cup Blueberries
1 cup Peaches, diced
4 ounces Feta Cheese
1/2 cup Red Onion, thinly sliced
For the Poppy Seed Dressing
1/2 cup Olive Oil
1/4 cup White Vinegar
1/4 cup Sugar
1/2 teaspoon Poppy Seeds
1 tablespoon Dijon Mustard
1/2 teaspoon Salt
Instructions
Make the dressing: In a bowl or shaker, add all of the dressing ingredients (olive oil, white vinegar, sugar, poppy seeds, dijon mustard & salt). Shake very well.
Assemble the salad: Pour spinach into a large bowl and top with remaining salad ingredients (strawberries, blueberries, peaches, feta cheese & red onion).
Drizzle with poppy seed dressing and toss until well combined. Serve immediately.
*consider pinning to save for later
Salads You May Also Love: