During the chilly months, nothing is quite as satisfying as sitting down to a huge bowl of hearty (vegan) chili! I usually make my chili in large batches and freeze it for nights I am too busy to cook. This chili is so yummy that I like to split it over two meals — the first night we eat it straight up and for the second meal I pour it over chips and make nachos!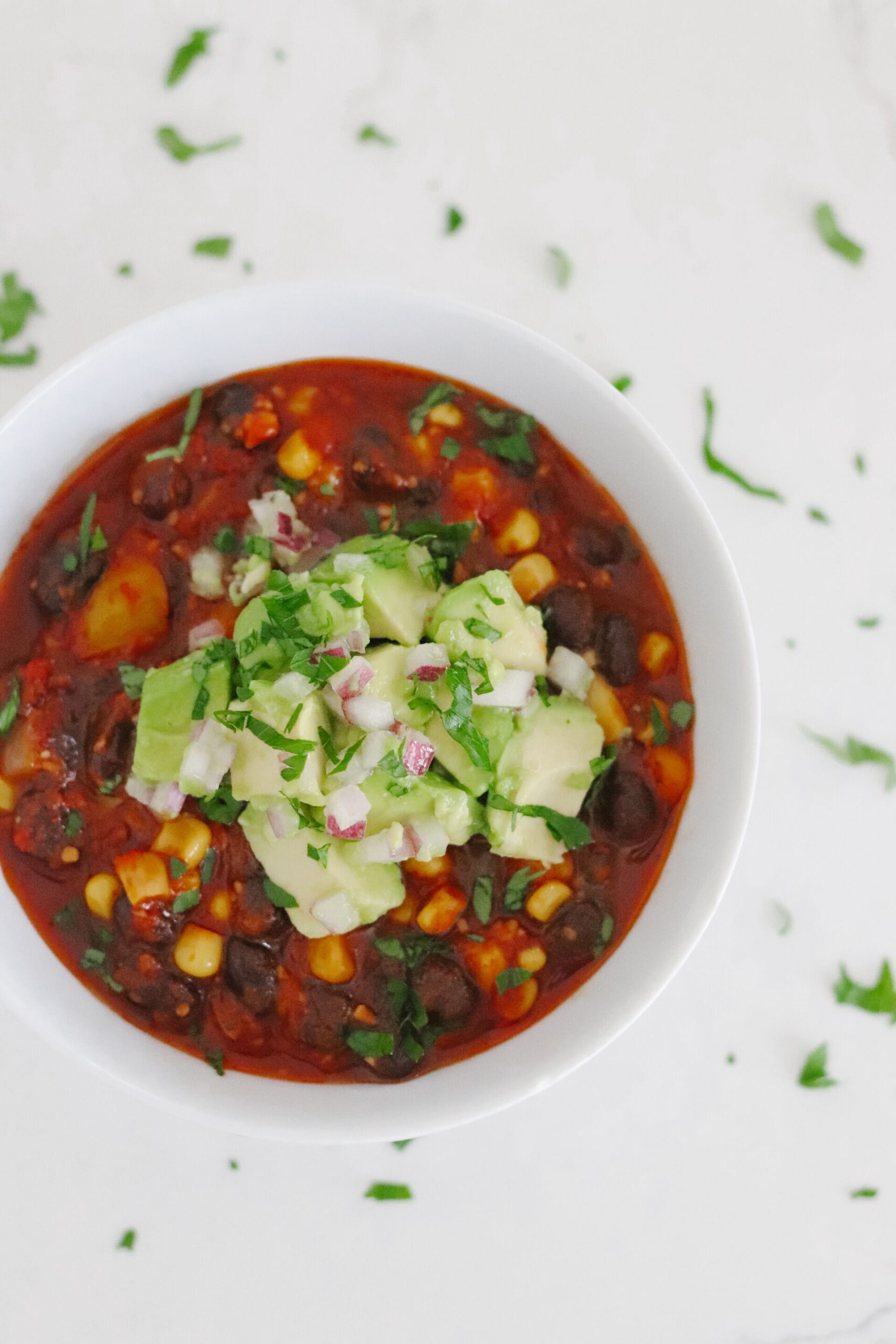 *recipe photos updated October 2021
Black Bean Chili with Avocado Salsa (Dairy-Free & Vegan)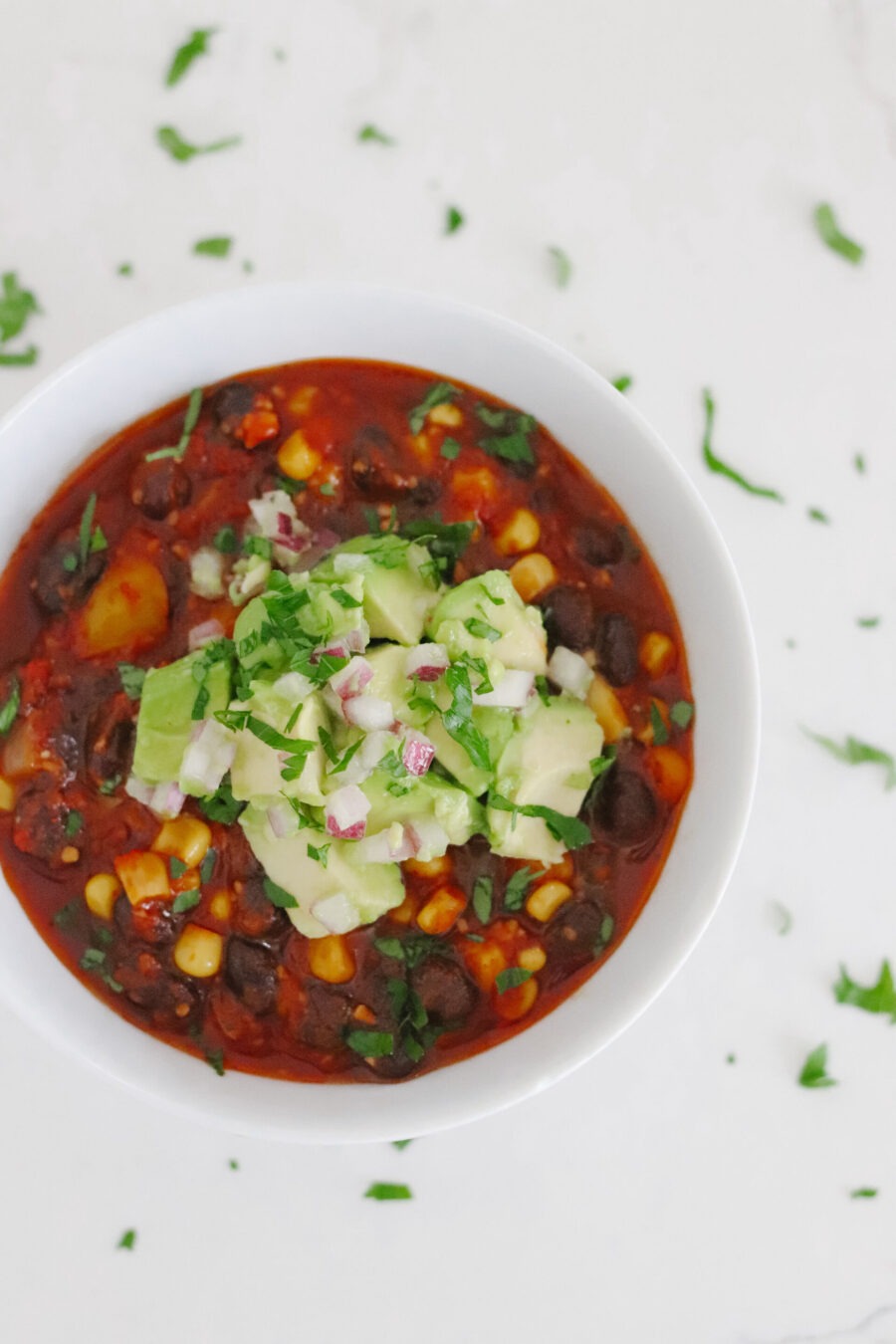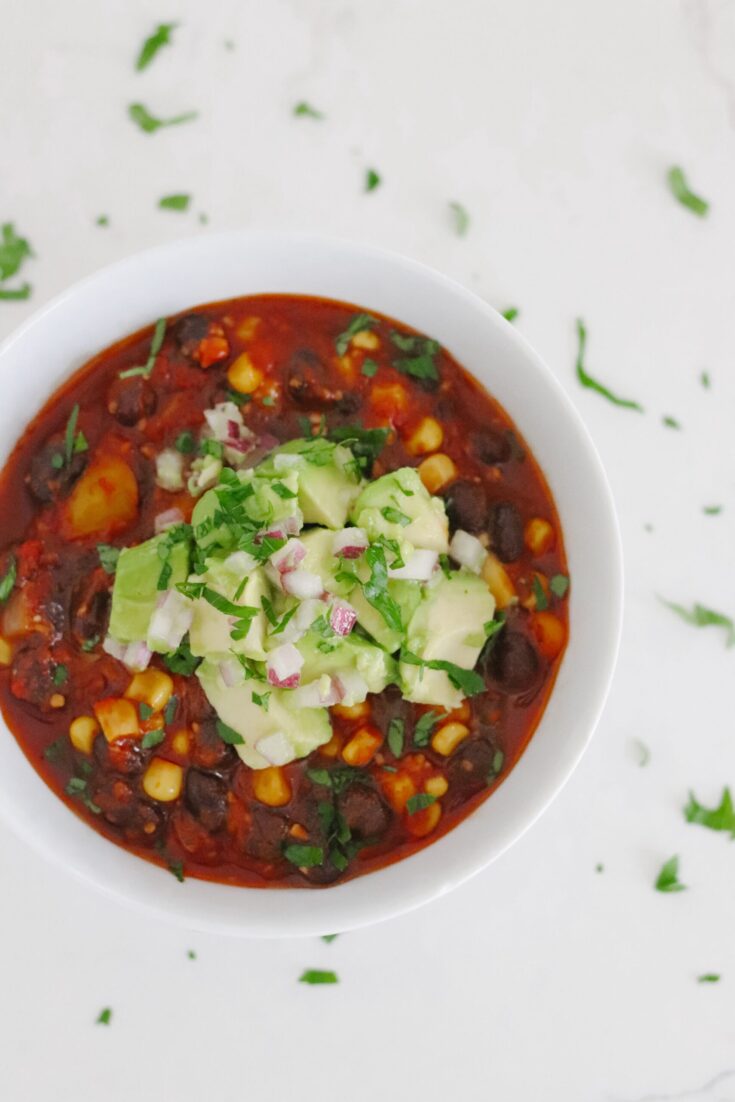 Ingredients
1 onion, diced
1 bell pepper (any color), diced
4-5 cloves garlic, minced
1 cup salsa
1 28 oz can petite diced tomatoes
1 packet chili seasoning
2 15 oz cans black beans
12 oz frozen corn kernels
Optional toppings: cheddar cheese (vegan), lime wedges, cilantro, tortilla strips
Avocado Salsa
1 avocado, diced
1/4 cup red onion, diced
1/2 lime, juiced
salt & pepper, to taste
Instructions
Heat oil in a large pot over medium high heat. Add onion, garlic and bell pepper and cook until soft (around 3-4 minutes).
Pour in salsa, tomatoes and chili seasoning. Bring to a boil then reduce heat and simmer for 10 minutes.
Add black beans and corn and return to a boil. Reduce heat and simmer for 5 more minutes or more (the longer it simmers, the better)!
Prepare avocado salsa and set aside.
Serve chili topped with avocado salsa and your favorite toppings.