We had a great Christmas! This year we spent the holiday with Matt's family in the mountains. Before we left we celebrated a little Christmas at home with a birthday cake for Jesus and the kiddos opened the gifts from us (less gifts to transport back and forth)!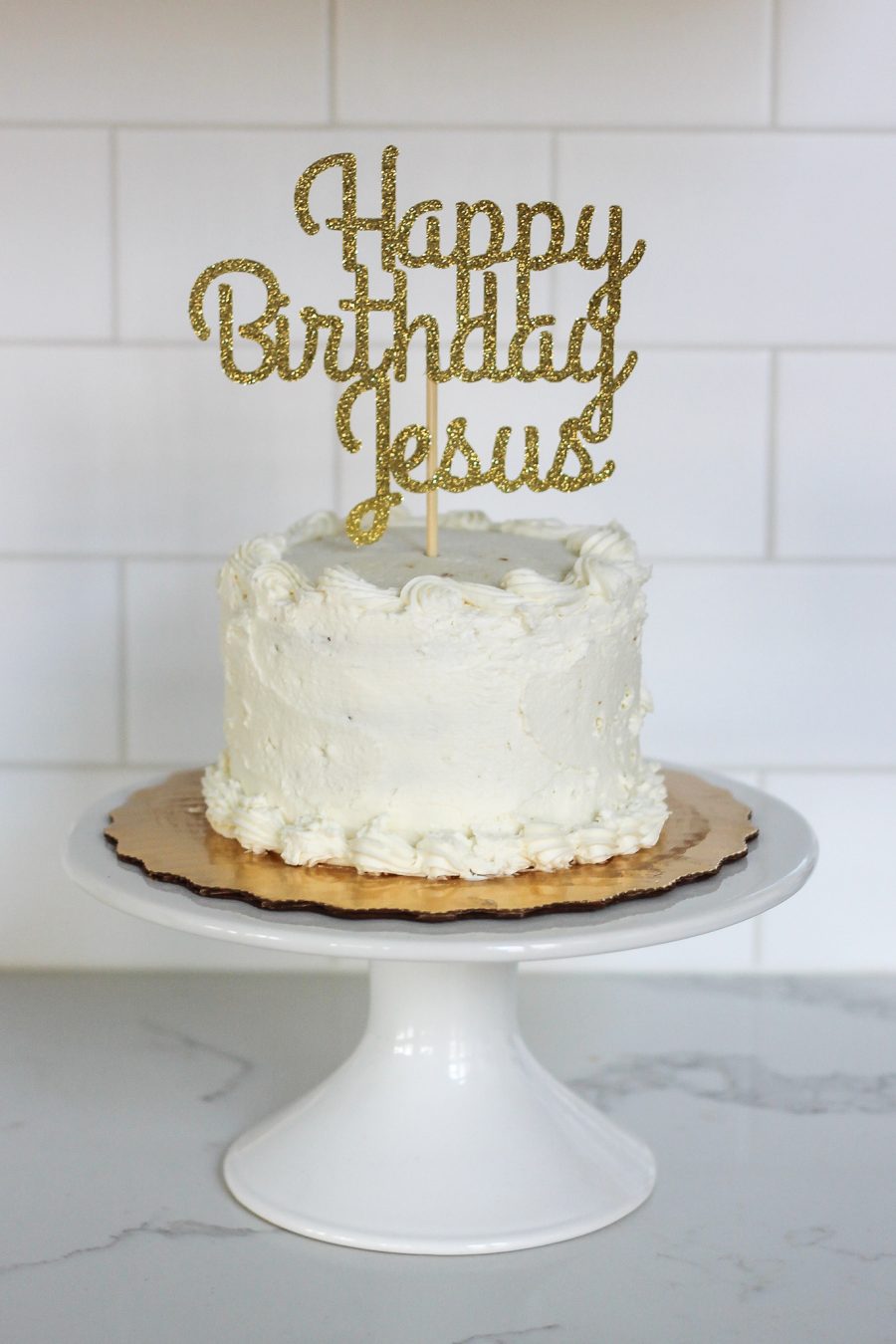 Our gift to the kids this year is a trip to Disney! We aren't going until the Spring so we packaged up a few Disney things — DVD, ears, shirts, etc. to surprise them. So the countdown is officially on…and it will feel like a decade from now until March for the kids.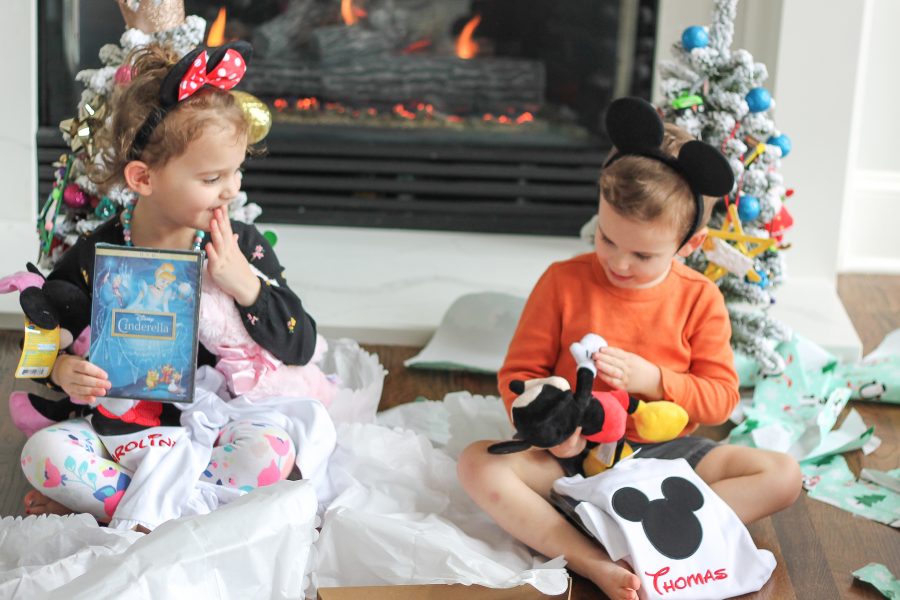 We spent 4 days in the mountains with Matt's family. Their cabin has the prettiest view and the kids had so much fun with mimi, grandad and auntie Ann.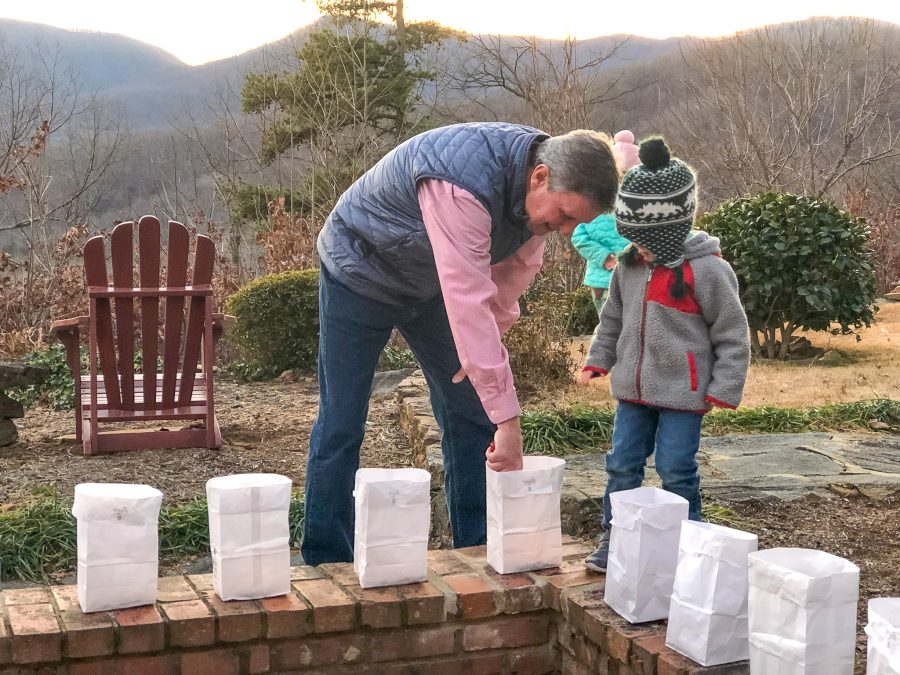 On Christmas Eve the kiddos helped Grandad light the luminaries so Santa's reindeer could find the house, sprinkled reindeer food across the yard and left milk & cookies out for Santa. That night they happily went to bed in anticipation for Christmas morning. However, Thomas ended up being awake almost all night in fear of Santa. It was like the Chick-fil-a cow fear times a million so he ended up sharing our bed that night. Poor guy is not a fan of visitors coming down the chimney.
Christmas morning was adorable. Thomas's favorite gift was the Marble Run and Caroline's favorite gift was a microphone set! We watched many duets throughout the week!