Today starts Christmas vacation for me! I am burning up the last of my PTO and taking off the entire week between Christmas and New Years for the first time ever. I am SO excited.
one // Christmassy things!
In a few hours I will be surprising Caroline at school for her class Christmas ornament decorating party and then taking her to the Nutcracker matinee. She has been asking over and over again if we can go see it and I've been holding on tight to this little surprise. She is going to flip!
Yesterday was Thomas's class Christmas cookie decorating party. All of the kiddos wore their jammies to school and dumped bottles of sprinkles onto clumps of frosting. It was adorable.
Last weekend we took the kiddos Uptown to see the Singing Bears and Gingerbread House. We lasted 5 seconds at the Bears after immediately recognizing we had put ourselves in a similar situation to the Chick-fil-a cow that Thomas has lost so much sleep over. Anyway, we loved the Holiday Wonderland at the Ritz. They had a coffee bar this year and a station for kids to make their own mini waffles — huge hit all around.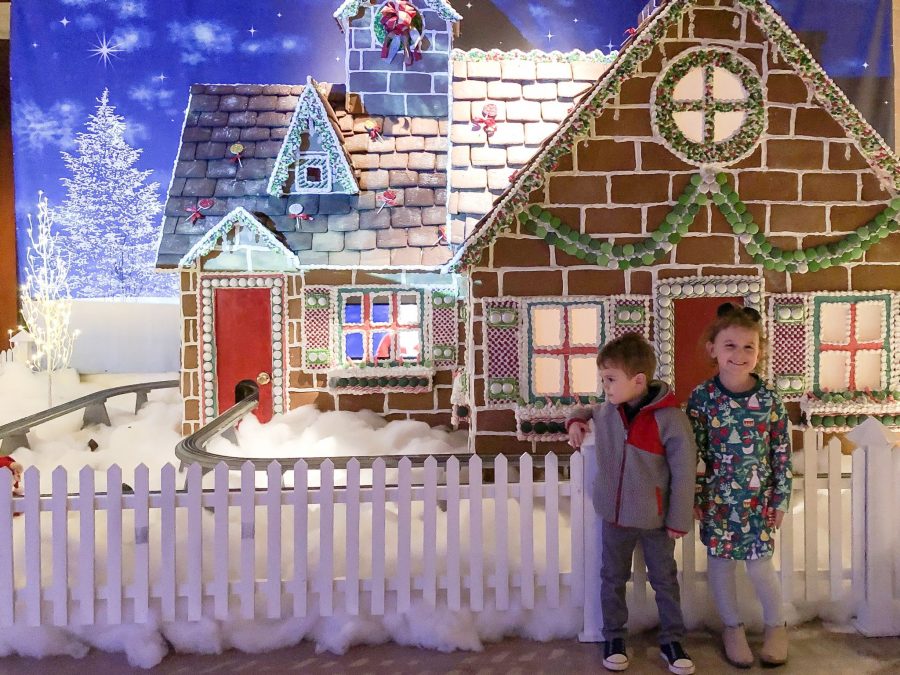 two // Caroline sang her little heart out at her Christmas program earlier this week. The performance was absolutely precious and my mama heart was bursting seeing her up on stage so excited to sing.
three // I think I heard this amazing idea from April — take pictures of the Christmas cards you receive and make them the profile photo for your contacts! I absolutely loved this idea and now have the prettiest family pictures for all of my friends when they call me.
four // McKinsey hosted her annual gift exchange this week! I brought a gift card for a mani/pedi and a cute pair of earrings…and left with Becca Anti-Fatigue Under Eye Primer!!!!!!!!! This item was already on my wish list so I was elated to bring it home with me! Other awesome gifts this year were a NEST holiday candle (stolen 3x), Corkcicle Canteen and Urban Decay Smoky Eye Palette.

five // Last chance to scoop up any remaining Christmas gifts! Here are 7 more awesome Amazon finds that can be on your doorstep by Christmas if you order fast!
1. purse organizer insert 2. compression packing cubes 3. Truff Hot Sauce 4. magnetic car mount cell phone holder 5.sriracha key chain 6. time shock game 7. dinosaur taco holder
Alright, I am signing off here for a few days to enjoy the holidays with my family! I wish you all the merriest and most blessed Christmas!