I'm not gonna lie, it's been a super tough working mama week for me. Thomas is finally on the mend (and slept through the night in his own bed for the first time in over a week last night) but Caroline has been up and down with fevers since Saturday night and has missed multiple days of school this week. Matt and I have been taking turns with doctor visits, getting up with each kid multiple times a night and working from home while trying to manage an exceptionally busy week of travel and events for both of us…while running on fumes from lack of sleep. Anywayyyyy,  let's move on to more fun, positive things…
one // Earlier this week I gave a few presentations in my Raleigh office and wore this Datamation print shift dress. It is so comfortable, only $37 and comes in petite, regular and plus sizes!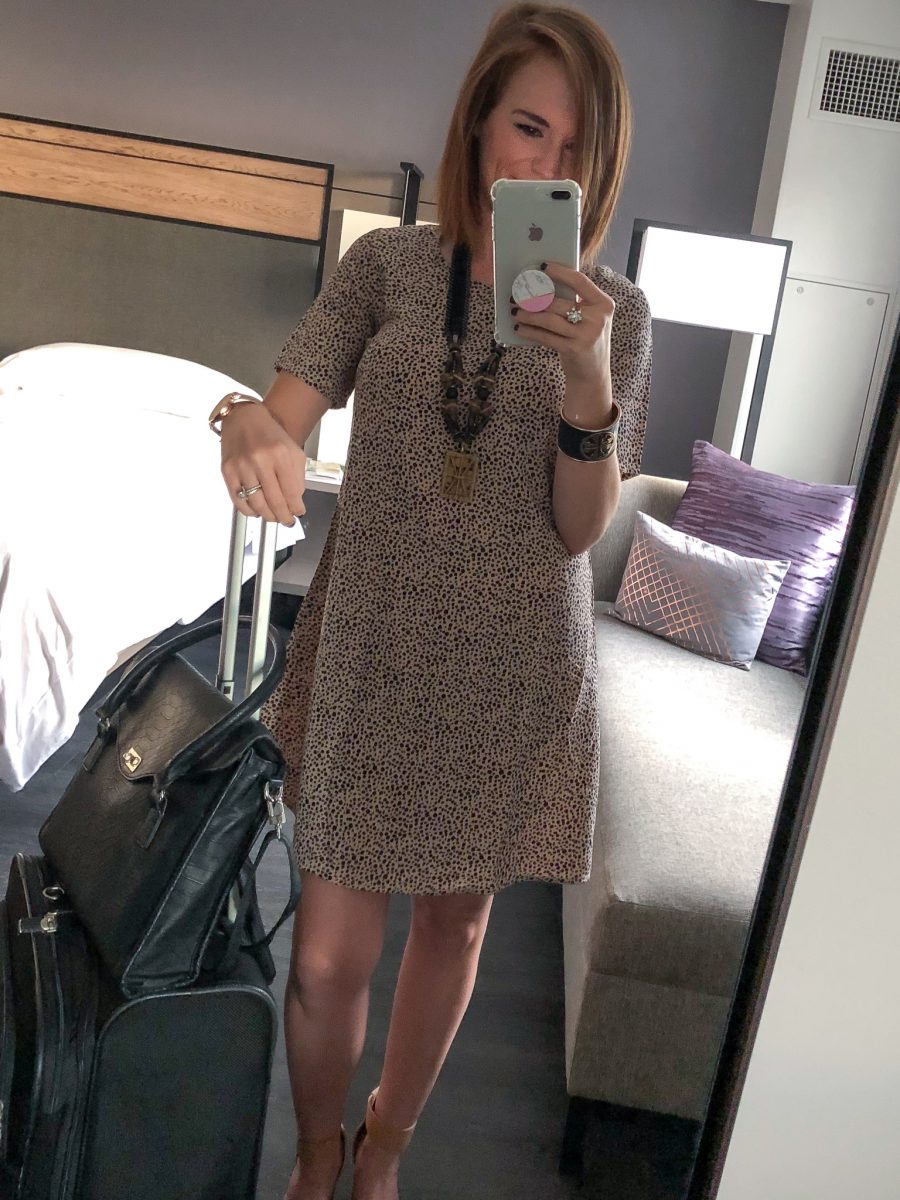 two // For the past week we've added a new evening ritual of checking our dinosaurs each night before bed. This actually has been my favorite addition to our routine of 3298549353 things we have to do before bed because it's the last thing we do which means the kids move through the other things a teeny bit faster in excitement to see their dinosaurs. And honestly, it is kind of fascinating to open the cabinet to find a ginormous squishy dinosaur.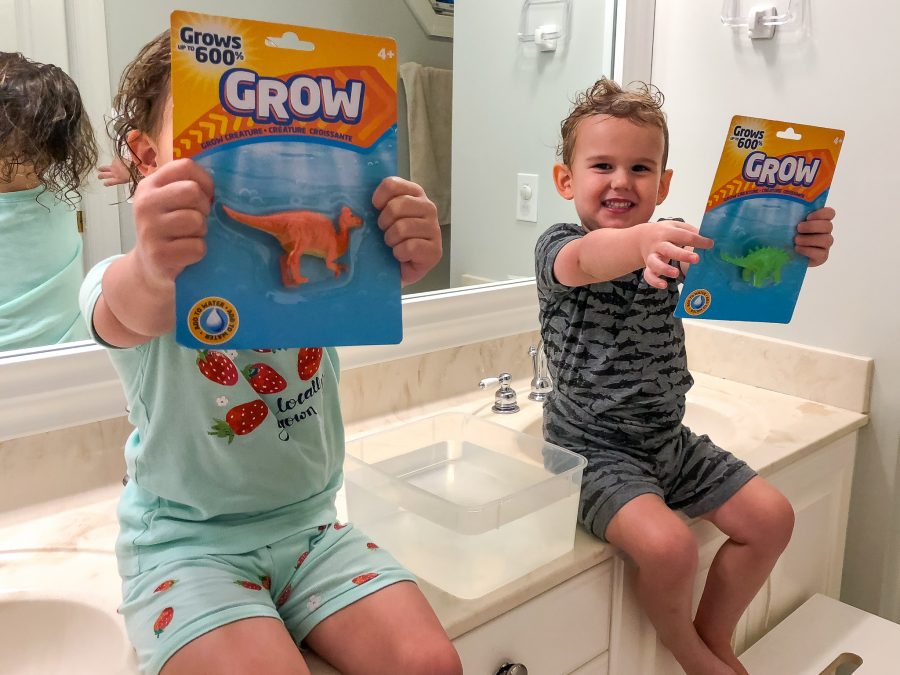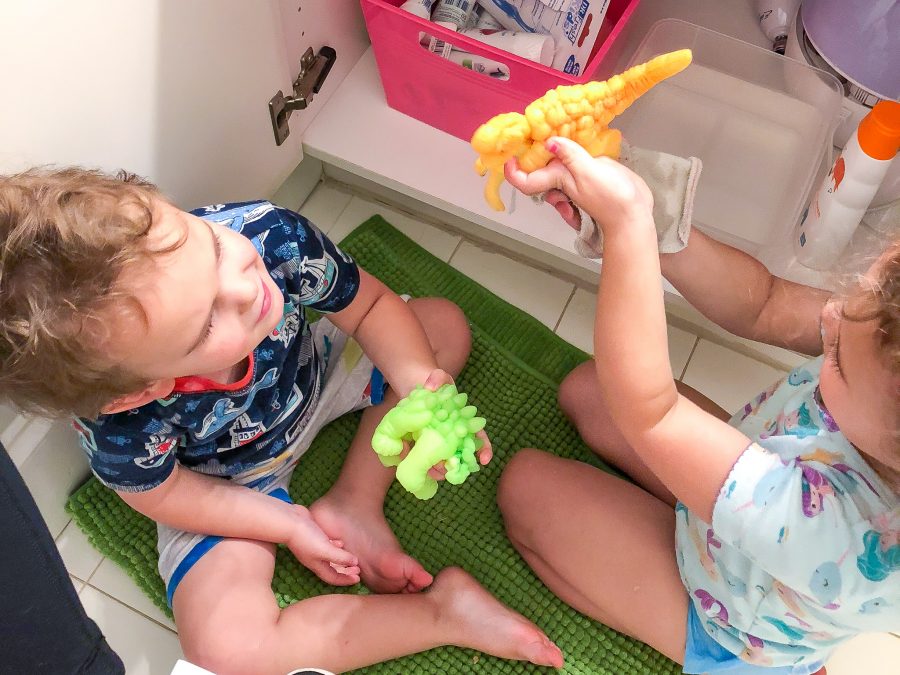 three // Three podcasts I loved this week:
Obstacle Thoughts by Brooke Castillo: Brooke talks about the thoughts that prevent you from getting from where you are right now to where you want to be, where these thoughts come from, and how to become aware of them.
How I Built This: Drybar with Guy Raz: A decade ago, full-time mom Alli Webb noticed a gap in the beauty market: there was nowhere that just focused on blow-drying hair. Now with 70 locations, Drybar is testament to Webb's motto: Focus on one thing and be the best at it.
Coaching on Frustration with Kids by Jody Moore:  This is an interesting podcast if you have kids but even if you don't, if you listen to how we identify what's creating a current problem, and how we go about finding different possible ways to change the result, you can apply the tools to any situation you are dealing with in your own life.
four // One morning earlier this week I took Caroline out for a little Starbucks date before dropping her off at school (and later getting the call to come pick her up). We had a fun time over cups of oatmeal together. She is the cutest.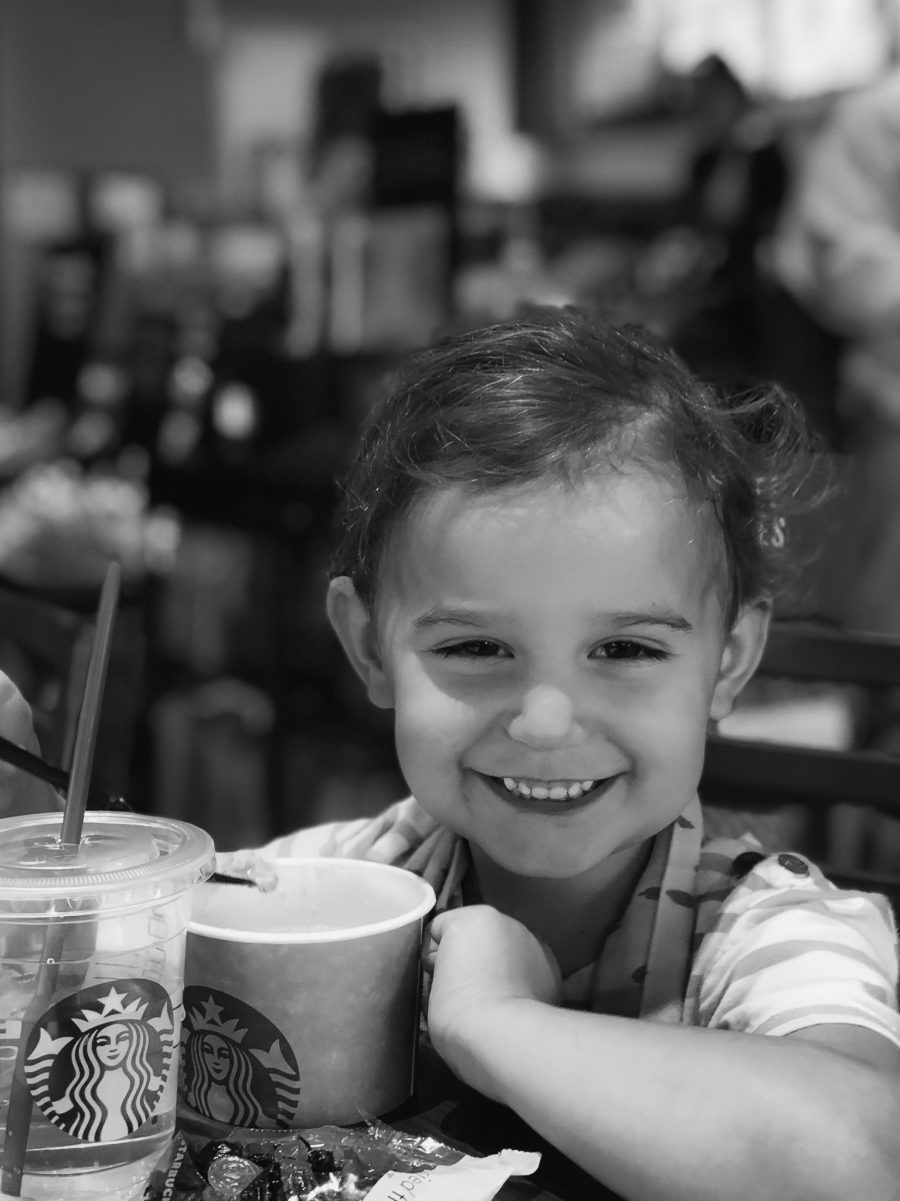 five // October is breast cancer awareness month and it also marks my THREE year anniversary since I had my double mastectomy! Every now and then I read back through my mastectomy posts and honestly can't believe how intense my whirlwind journey was. First there was the decision. Then lots of appointments. A Ta-Ta to the TATAS party. The surgery. The relief from the surgical drain removal. The first tissue expander fill. Then more fills. The highly anticipated exchange surgery. And the recovery. Phew!
Anyway, three years later and this is still one of the best decisions I've ever made in my life. By choosing this surgery I was able to fight cancer before it could even begin and have proactively reduced my breast cancer risk down to 1%. The journey was definitely one of the hardest things I've ever been through but I would do it again and again and again, without hesitation, to be where I am today — healthy and cancer-free. Happy 3rd Boobiversary to me!
And you knew this was coming — ladies, PLEASE go get your mammogram done. Don't wait. Schedule it today no matter how young you are, especially if you have a history of breast cancer in your family.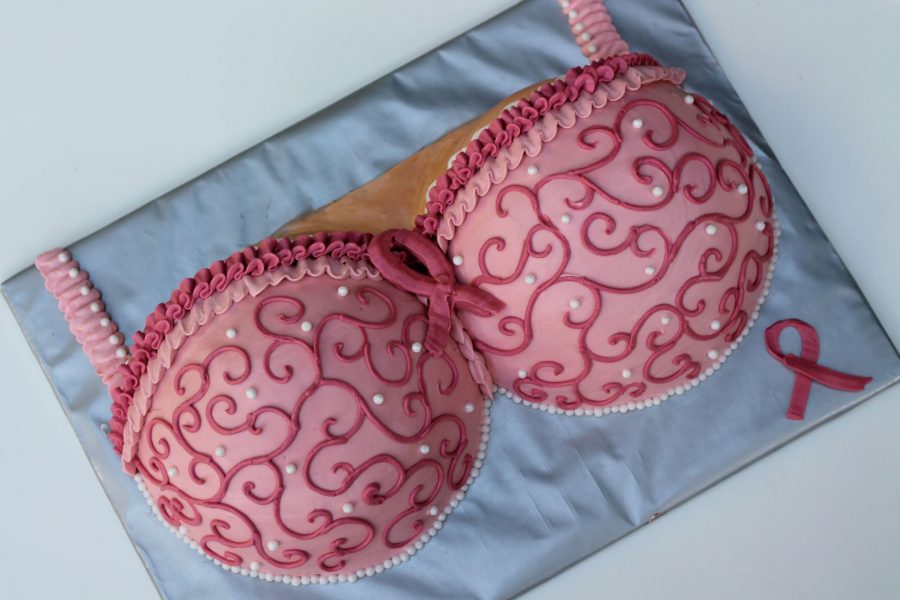 Happy weekend, friends!
*no link-up