Atreum has been working hard at the new house and things are moving along quickly! I am excited to share another project we're working on — renovating our family room!
One of the things we really love about this home is the large family room! I cannot wait for all of us to be able to spread out a bit more for Family Movie Night!
This room definitely has some unique characteristics. Originally, it was the room at the back of the house, but the previous owners added a sunroom behind it. So it still has some features of an exterior wall room (like exterior windows).
Here's how it looked when we first toured the home…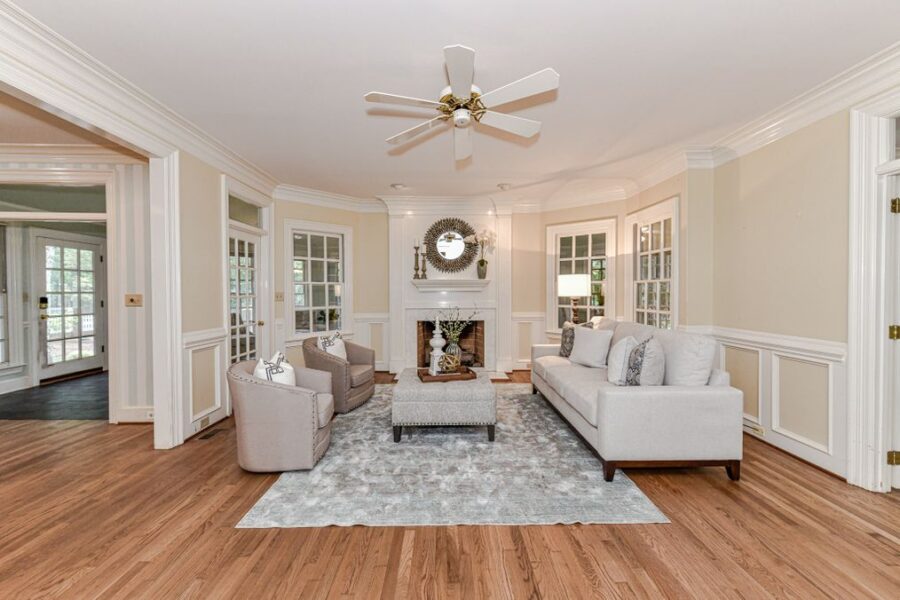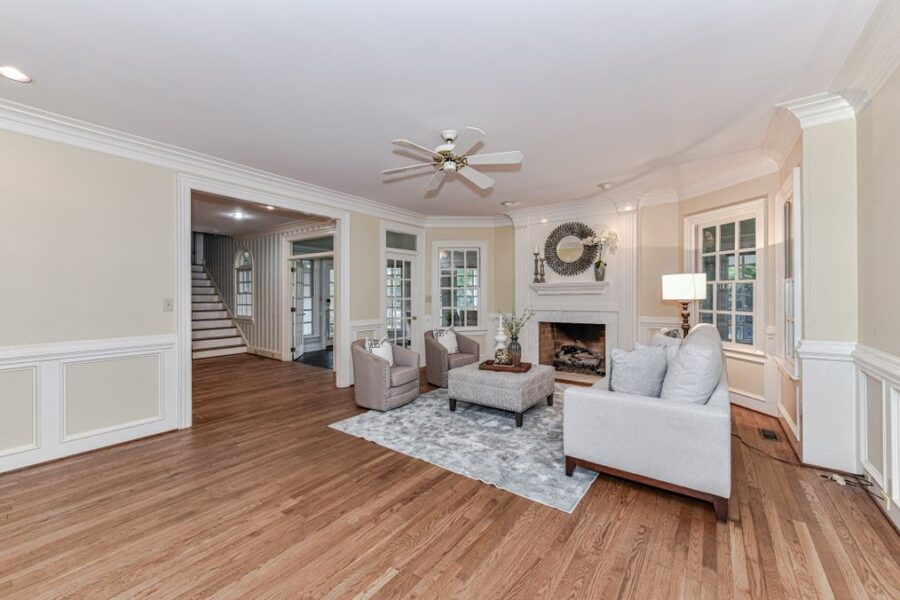 Our plans for this room
Remove the wall between the kitchen and family room so those rooms flow together
Remove the exterior windows and replace with drywall
Remove some of the doors (there are a LOT of doors and windows in this room) to let in more light and open the room up a bit more
Square off the walls to make the room a rectangle
Add bookcases to both sides of the fireplace
Update the fireplace mantel
Opening up the wall between the kitchen and the family room really transformed this room right away. After wracking our brain on island placement for the kitchen, we decided to center the island in the opening between these two rooms (if you squint hard enough you might be able to spot the blue tape on the floor outlining the placement) and we're going to run the seating on the side of the island closest to the family room.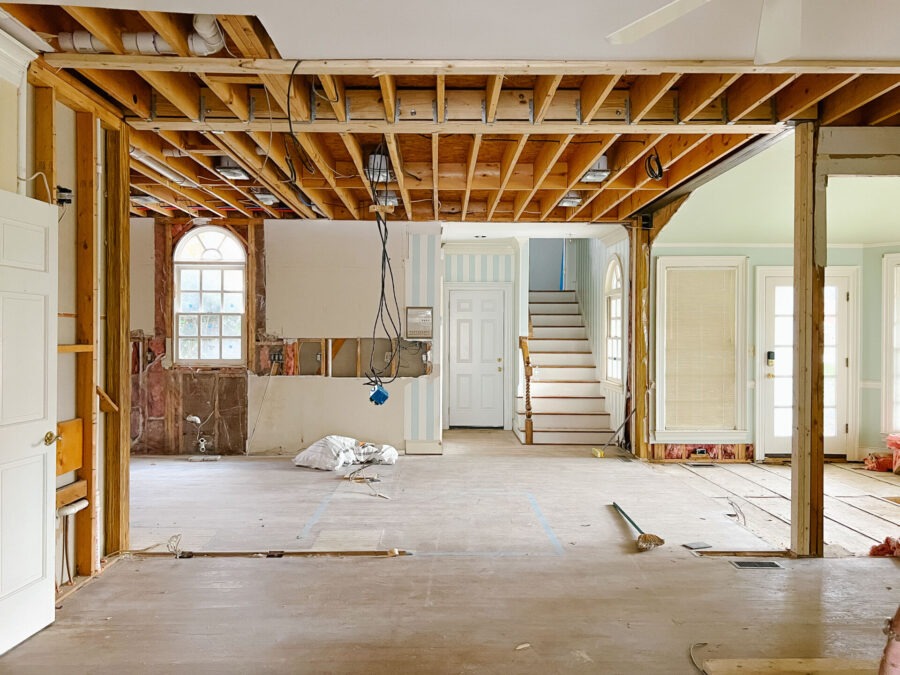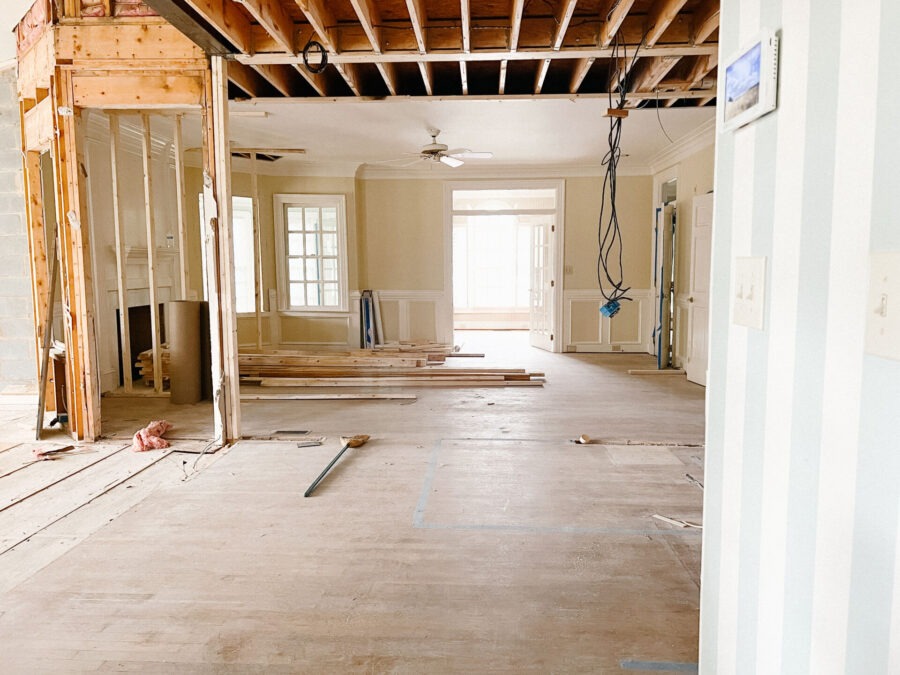 Next, Atreum demo'd the exterior windows, removed some of the extra doors inside this room, and squared off the walls to make the room a rectangle.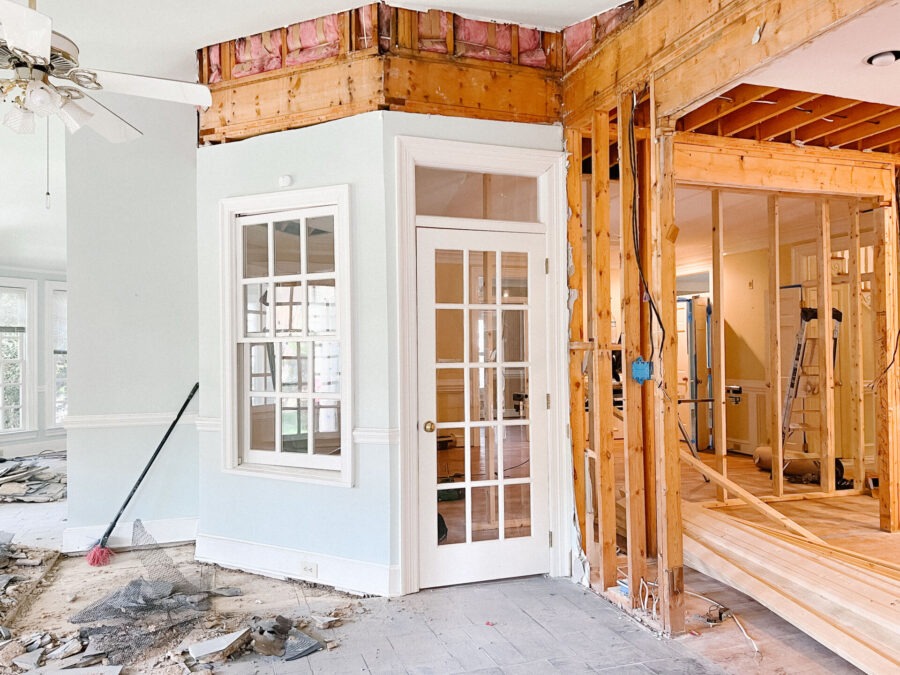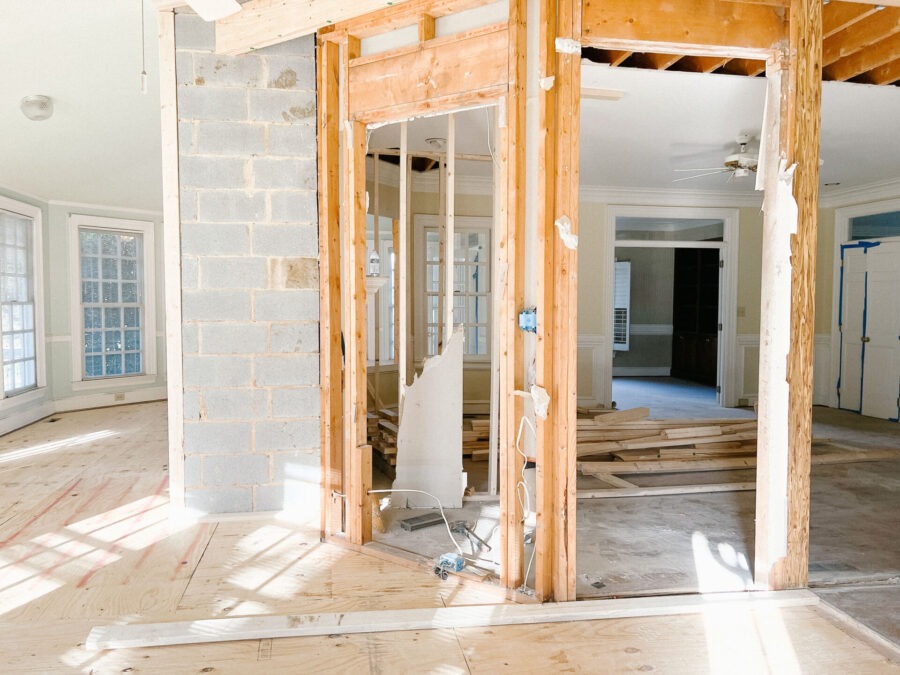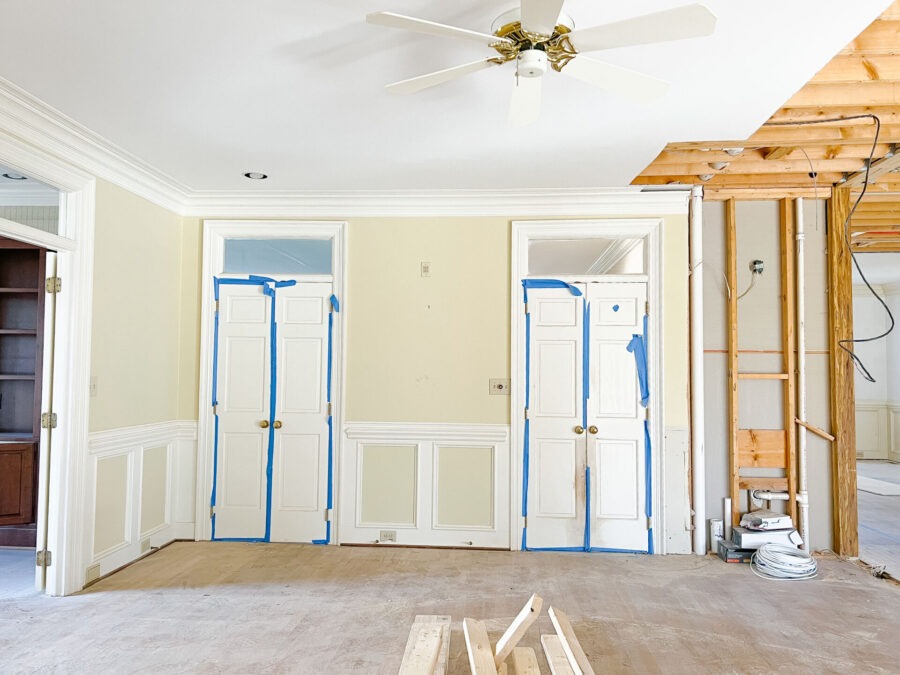 To make room for the bookcases, we pushed the wall with the fireplace back a bit too. During this process, we were presented with a surprise challenge with the existing structural support (or lack thereof, I should say) and slowed the project down for a bit, but Atreum was able to come up with a great plan and worked with a foundation engineer to get everything supported for the new walls.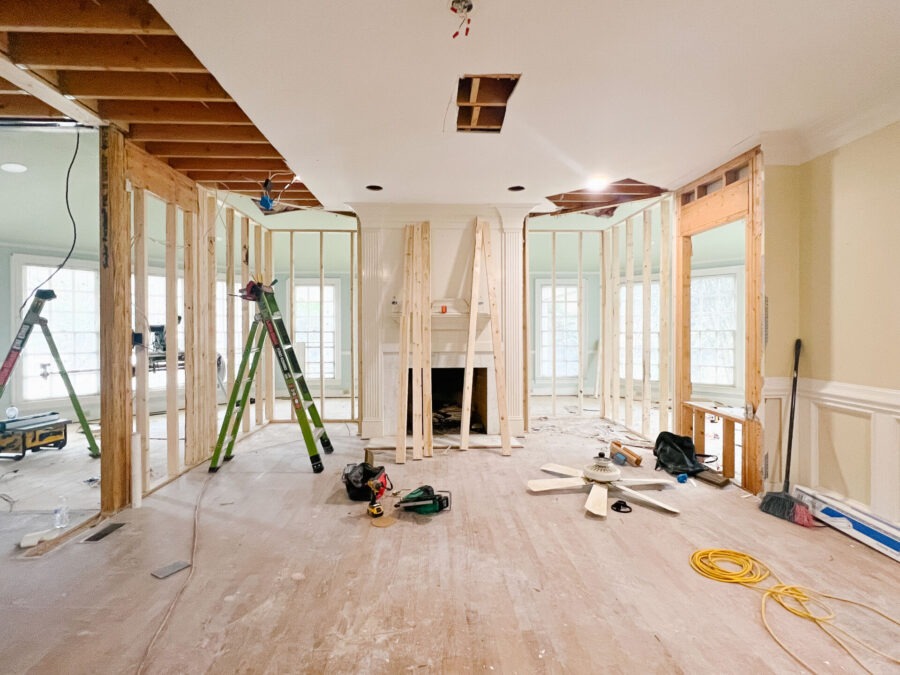 We stopped by the house last week for some meetings and were over the moon to see the drywall is now up! It is so fun seeing this room come together!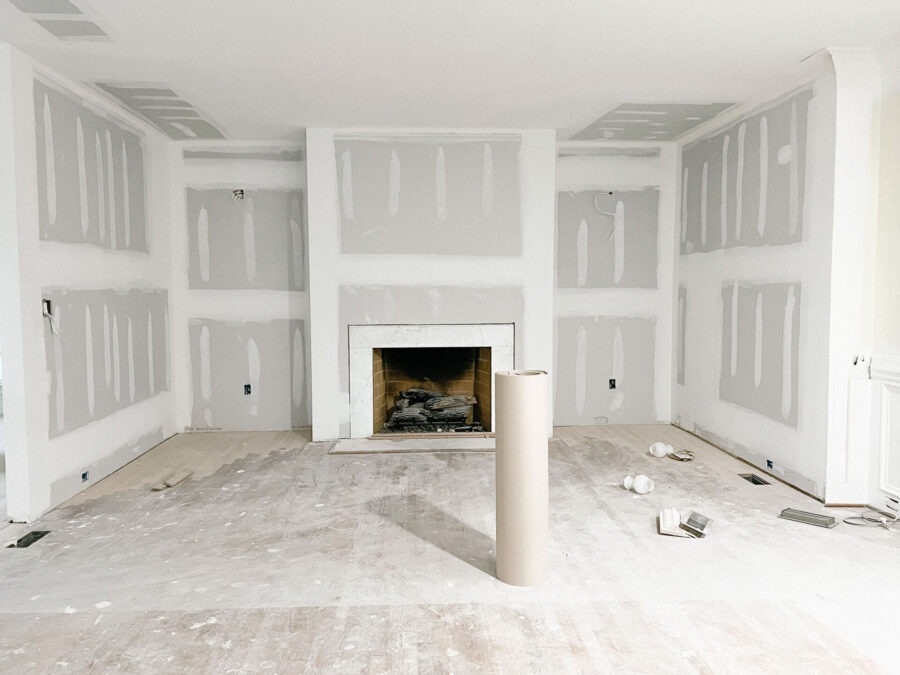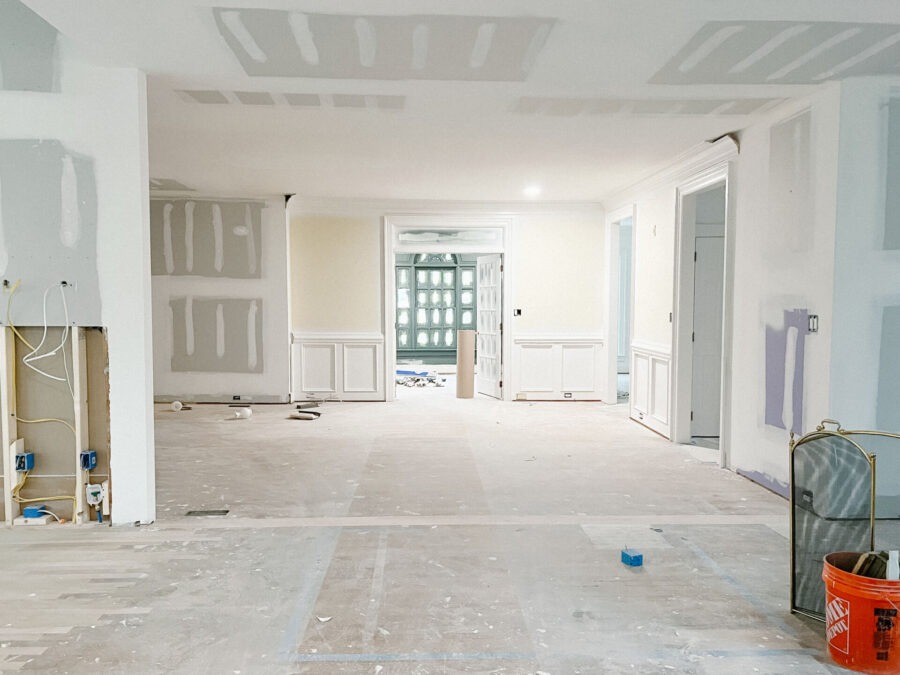 So those are the family room plans and a peek at some progress! I will keep you updated as they continue to come to life!
Posts You May Also Like