Happy Friday! It was another chaotic week but we are so close to the finish line. I am so ready to order pizza, pour a massive glass of wine and cuddle up for family movie night. And thanks to a reader recommendation, we wont spend the first 25 minutes searching for a movie to watch — we're watching O'Hana!
Sidenote: We love Godmothered last week for Family Movie Night. If you haven't watched it yet I highly recommend it!
Also, before we get down to business I promised to share some info from my recently headphone poll! I loooooooove my AirPod Pros (the noise-canceling feature is incredible) but sometimes need to give my ears a break so I wanted some over the ear headphones. Here were the top recommendations. Apparently a lot of companies have purchased the Jabra headphones for their employees (jealous)!!!
1. Sprinkles
Let's start with a new photo of our fave furry family member!

2. Pedicure Play Dates
Last Saturday afternoon we dropped Caroline off for an incredible play date with her friend Nora (whose mama also happens to be one of my good friends too). Virtual learning has been so hard and it breaks my heart over how much Caroline misses her friends during the week so play dates are incredibly special for her right now. And my goodness it was an epic play date. The girls made chocolate covered strawberries (which she brought home leftovers of and we all devoured in minutes) and got pedicures!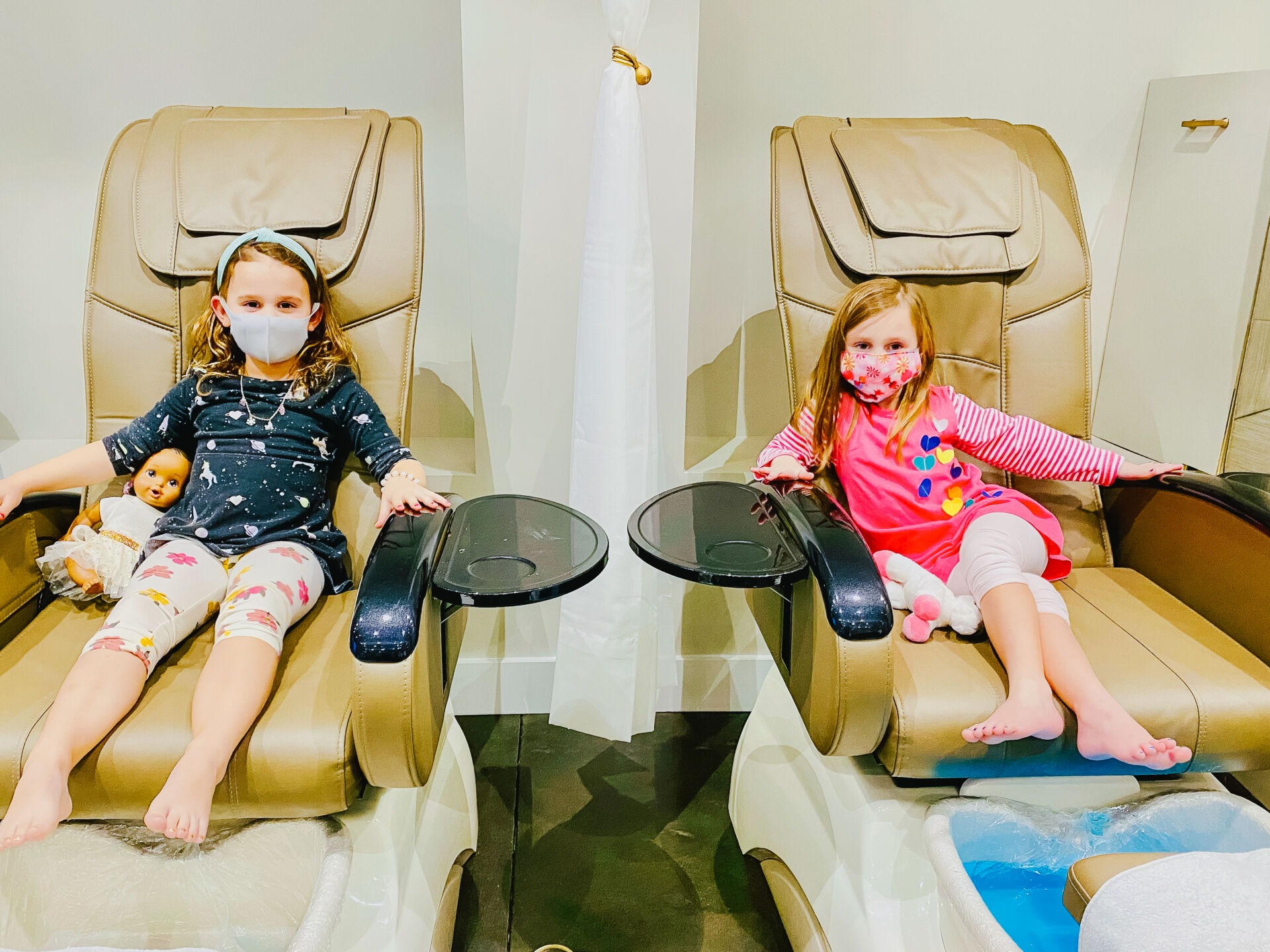 3. Uptown Globes
While Caroline was on her play date last weekend, Matt and I took Thomas Uptown for a globe scavenger hunt! It was freezing but so fun checking out giant globe exhibits around the city. I don't know how long the sculptures will be on display but you can find 35 beautiful globes designed to inspire climate education, awareness and action.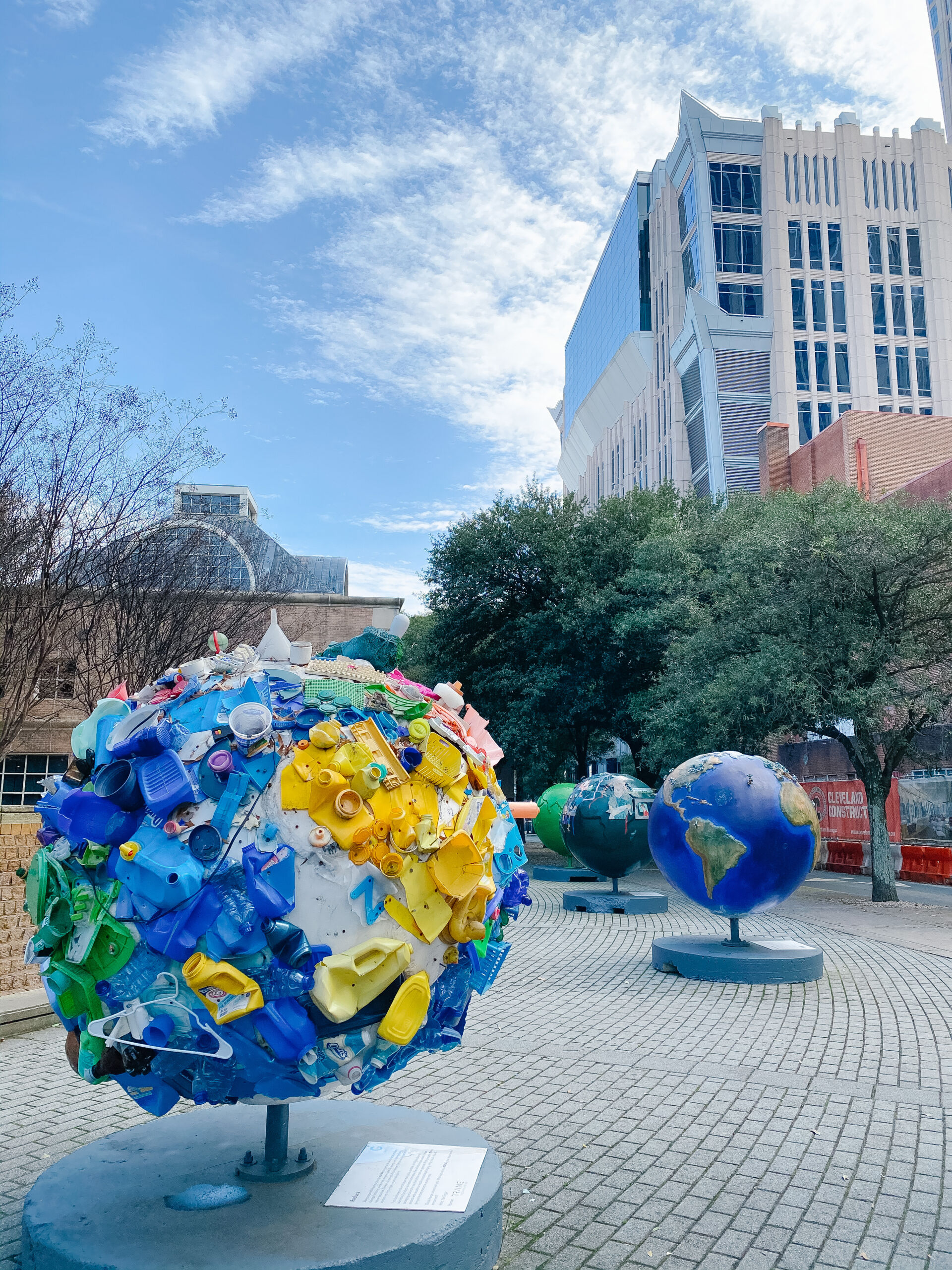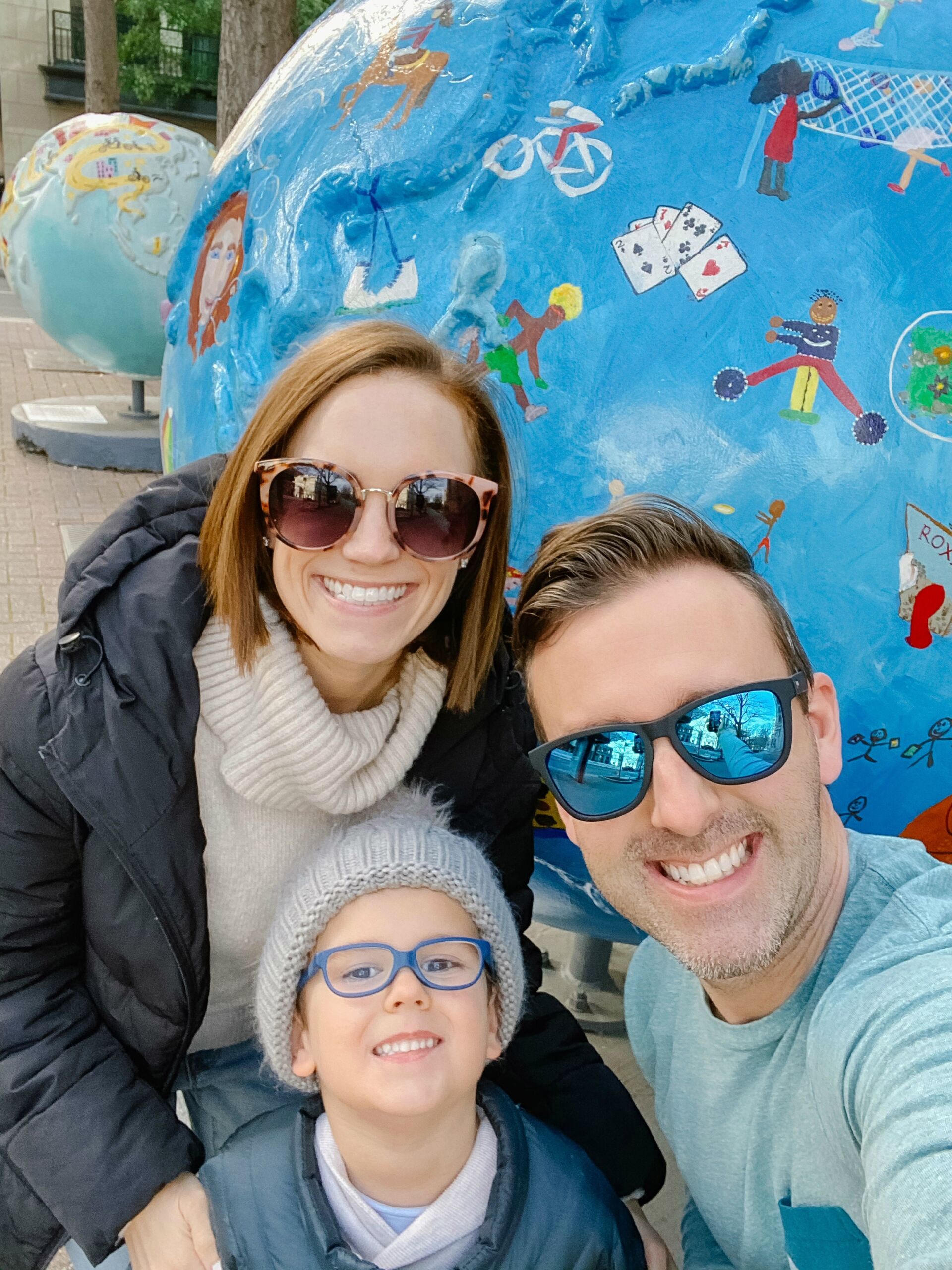 4. At Home Date Nights
While Matt and I loooooooved Whole30 Light and both saw great results, we are SO happy to be done! Saturday evening we celebrated with a delicious dinner of everything we've missed! We picked up our favorite cocktails (Dusty Cactus for me and Painkiller for Matt) from The Crunkleton and ordered WAY too much food from The Cellar at Duckworths through DoorDash (referral link for $30 off) — lamb dumplings, duck flatbread, truffle mac & cheese, pork steam buns, truffle fries and caramelized brussels. Everything was SO good and we had plenty of leftovers for lunch the next day. We've also been loving Ticket to Ride, which apparently many of you love too! In fact, this was a top reader recommended game when I polled y'all awhile back (like wayyy back in 2017 when we purchased it).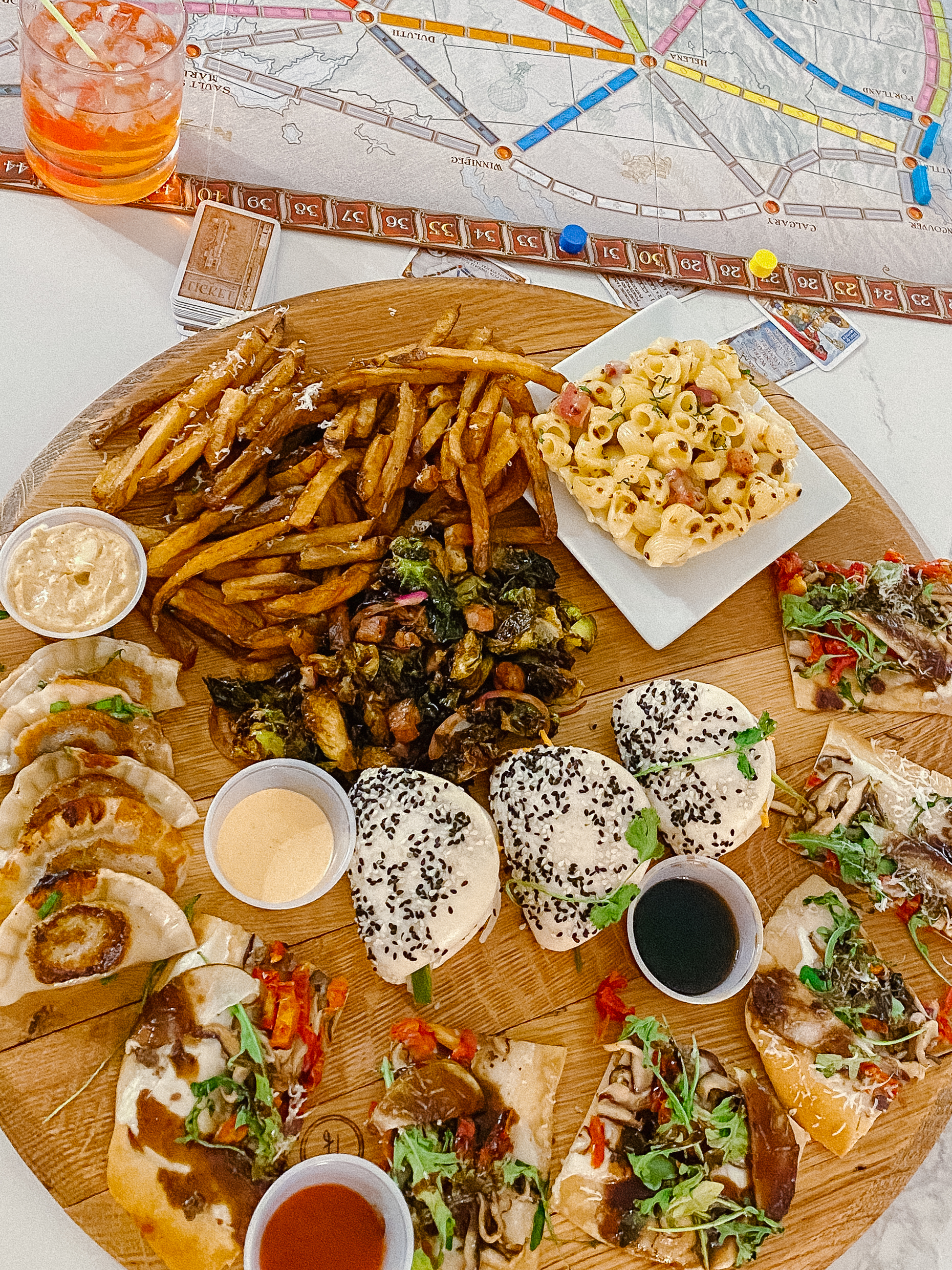 5. Hair Cut & Earrings
Remember the hair cut Thomas gave me over a month ago? Well I finally got a chance one night last week to visit the best hair stylist in the world — Jessica. She fixed me right up and blended in the missing chunk of hair right in. I know a lot of you already see Jessica, but if you are looking for a hair stylist shoot me an email and I will share her contact info! She is amazing and just moved outside her home to a cute new booth in Mathews!
ALSOOOO — please look at these new chiffon flutters earrings by Courtney Lambert!! I have shared her shop many times before and love her jewelry so much. As soon as Caroline saw my earrings she declared them her favorite ever from my collection. They are lightweight and super fun.
Oh, and y'all already know this is my all time fave Amazon sweater (going on 2 years now).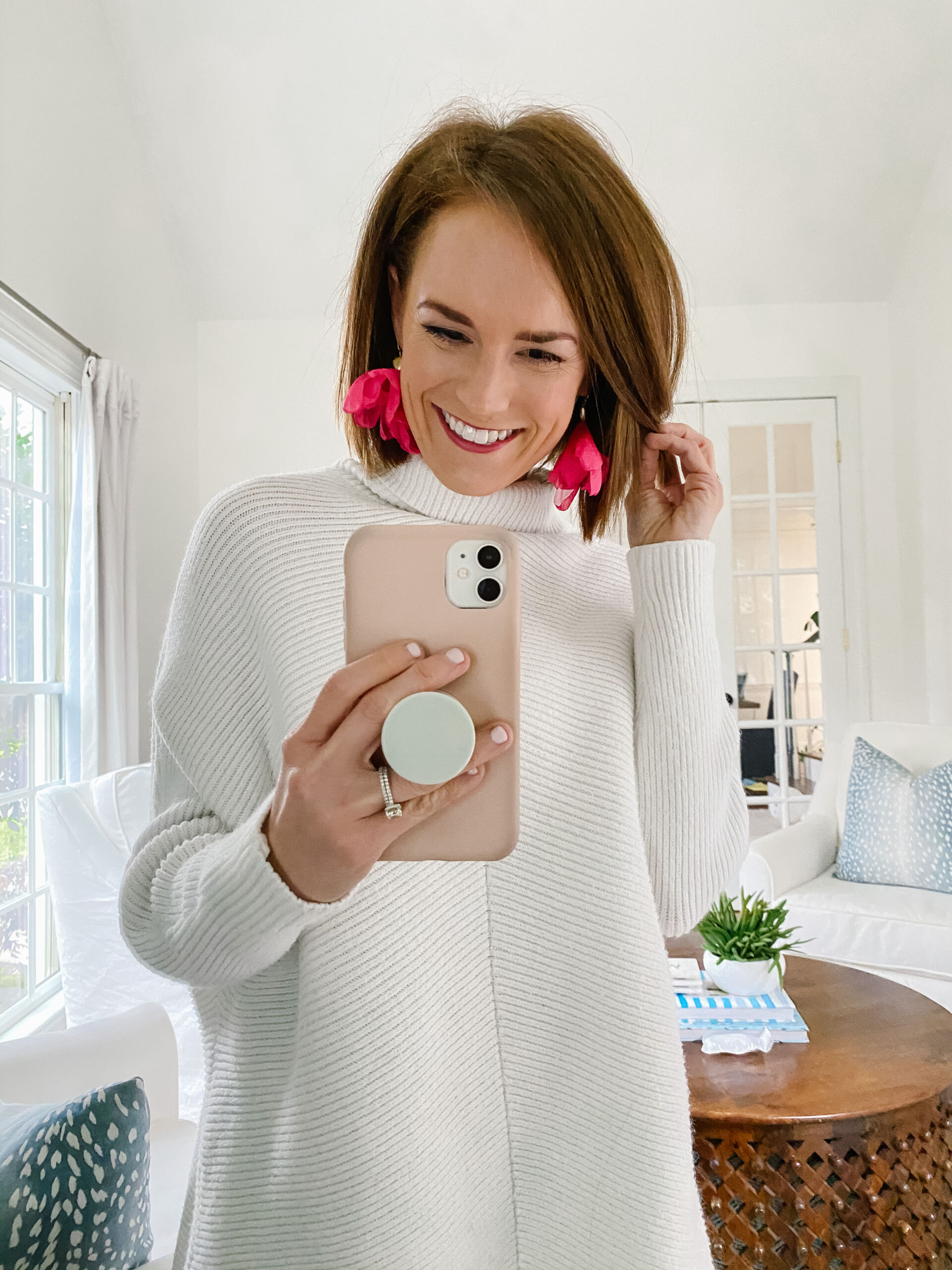 In Case You Missed It