Happy Friday!
1. First 4-Day School Week
Caroline returned to in-person school 4 days this week! As happy and grateful as I am to feel our lives slowly returning to normal, I have definitely felt a tinge of sadness being home without her by my side all week.
And I miss my random whiteboard messages throughout the day…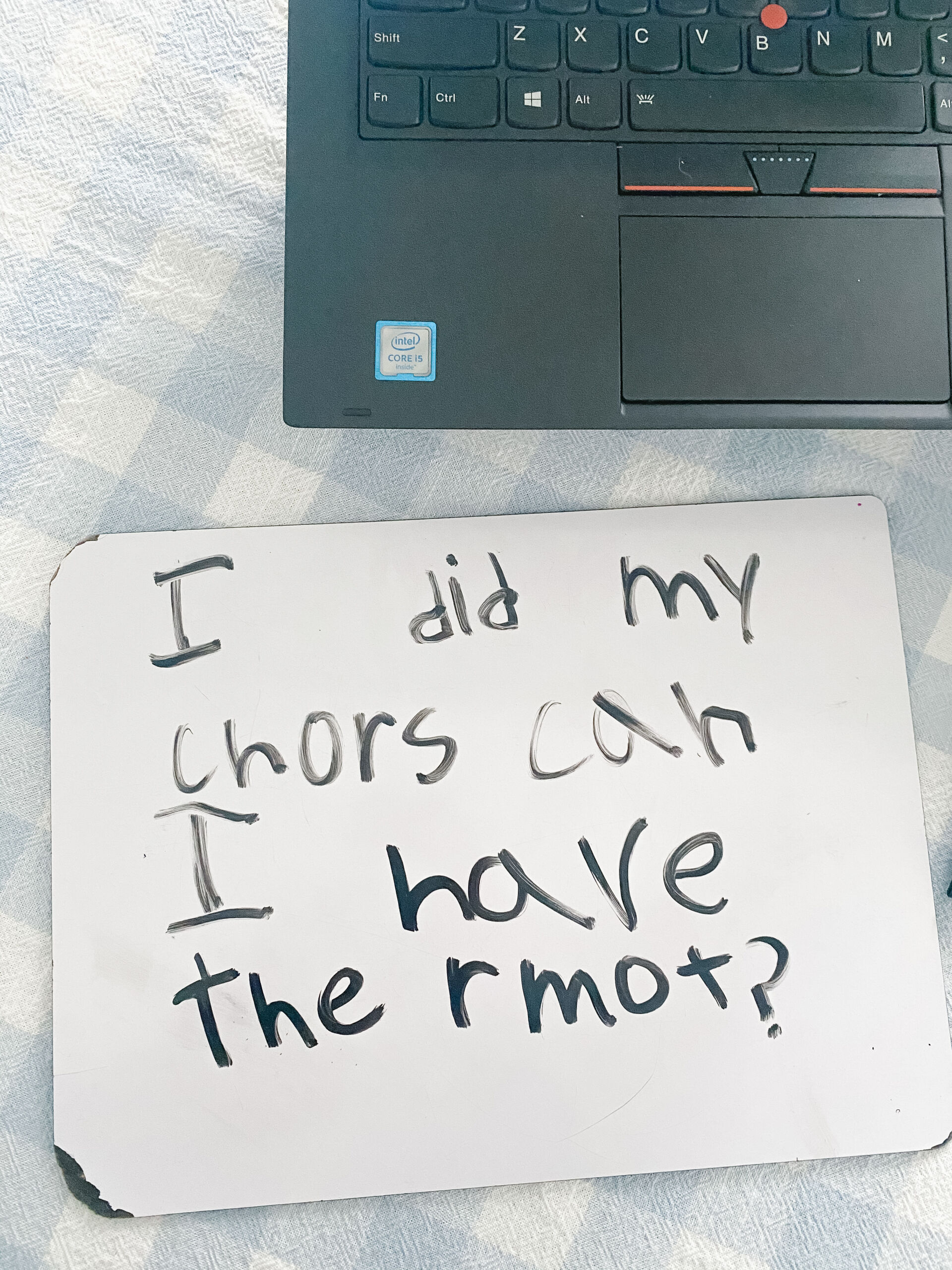 2. Summer Spinach Salad
Mondays are typically "salad night" at our house. We tend to eat poorly all weekend and are usually craving some greens by Monday. This past Monday I whipped up a Summer Spinach Salad and (used my new serving utensils!!!). I usually serve this salad with poppy seed dressing but switched it up with a raspberry vinaigrette — so neither kid ate it. But they will devour this salad with poppy seed dressing — lesson learned.
3. The BEST Sports Bra
A few months ago I polled y'all for the best sports bra with sewn in cups and got a lot of recommendations (which I rounded up HERE). I wanted to report back with my absolute favorite reader-recommended sports bra — the Medium Support Powersoft Adjustable-Strap Sports Bra from Old Navy. I've been wearing it (among the others) over the past few months and just purchased a few more. It really is an incredible sports bra. It's comfortable, features adjustable straps, is affordable (& currently on sale), provides great support and has SEWN IN CUPS. This bra really is the total package and I cannot thank you all enough for sharing this recommendation with me! Now I'm on the hunt for a good athletic top that isn't too tight or too loose. My workouts involve lots of movement (burpees, push-ups, planks, etc.) and it's a huge pet peeve of mine when my shirt is too loose! So far, I have this top (also available in full length version) on the way to try that was recommended to me but want to try a few options!
4. Freezer Meal Teacher Gifts
It's Teacher Appreciation Week at Caroline's school. Each day there has been a gift theme — flower day, card day, treat day, etc. Our teachers, Principal and bus drivers have gone WAY above and beyond this school year so we wanted to do something a little extra special to show them how grateful we are for them…we gifted them our favorite freezer meal — Baked Spaghetti! This meal is always such a hit because the recipient can bring it home and pop it right into the oven for dinner or throw it in the freezer for another night. So this week I made a ginormous batch of spaghetti dinners, downloaded a cute recipe card from Fernandina Paper Co., and froze all the dinners (I like to gift them frozen in case the recipient, like our morning bus driver, cannot keep it cold until the end of the work day). Anyway, if you're looking to treat someone to dinner, I highly recommend this recipe!

5. UNO Flip
We recently discovered the most fun version of UNO ever, thanks to a gift from one of Matt's colleagues — UNO Flip!! This version features a twist on the game with a two-sided deck of cards and some new action cards too (skip ALL and back to you!). At any point in the game, you may encounter a "flip" card which requires all players to flip their cards and play from the other side. Anyway, we all love this game and I wanted to share it in case you are looking for an Easter basket filler!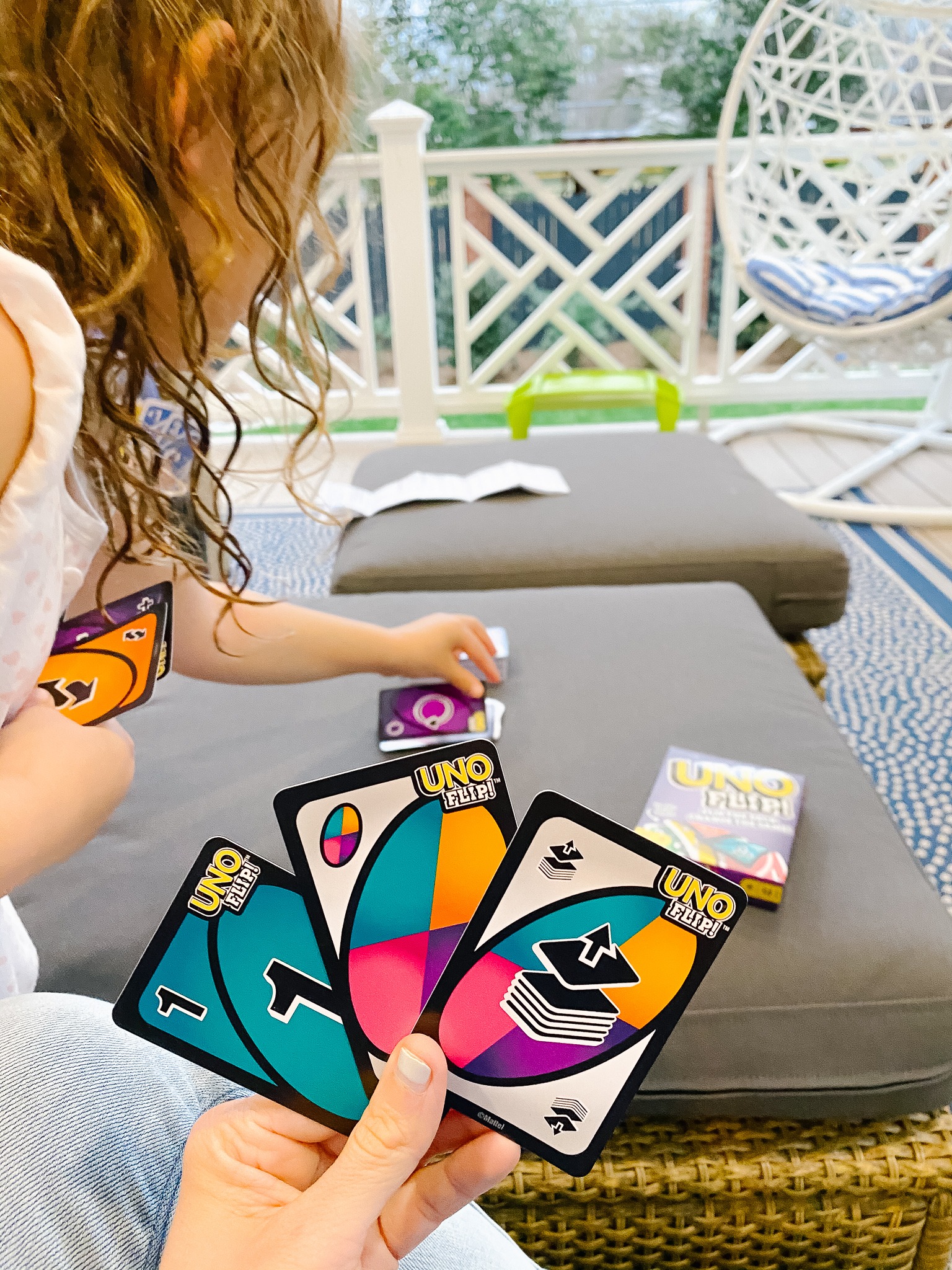 In Case You Missed It