On Sunday I made a double batch of my favorite baked spaghetti recipe to bring to a few mamas that could use a night off from cooking. I love this recipe because it is easy to make in large batches, is super delicious and toddler approved. This dish is also freezer friendly, so if the recipient is stocked on food it can easily be frozen for later.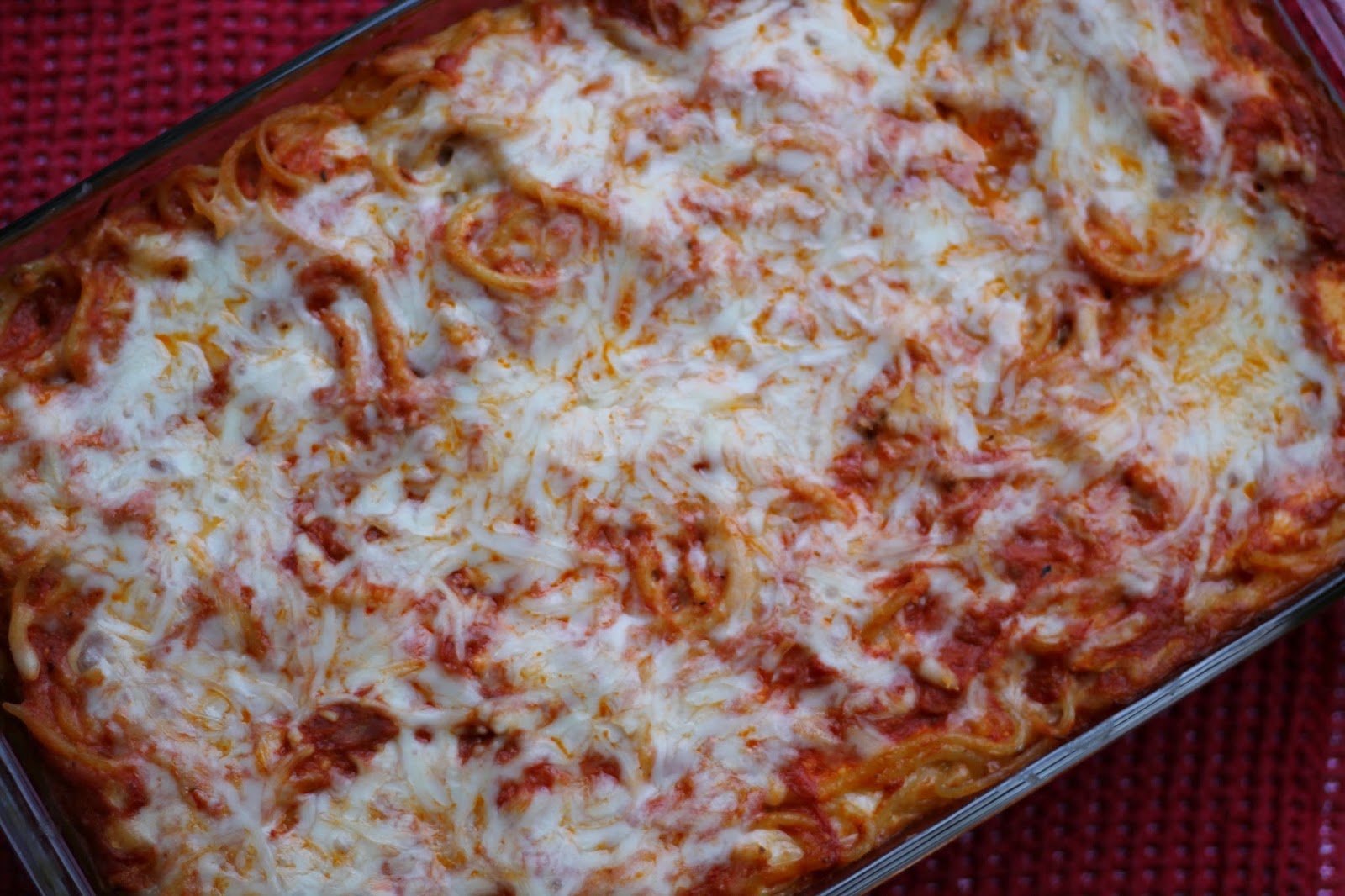 Don't laugh. Okay, you can laugh. But seriously, the easiest way I've found to combine the noodles with the mixture is to throw it all in my stand mixer. This is so much easier than stirring by hand to coat the noodles and the attachment cuts up the pasta into much smaller noodles which makes it easier for serving.
Time to layer! I use 9″ disposable pans so there are no dishes to wash and return afterwards.
Don't forget to include reheating instructions! I used my Carolina Charm recipe cards on my last batch of baked spaghetti! My friend McKinsey had these made for me! Love them!
Baked Spaghetti Freezer Meal
Baked Spaghetti
An Easy Freezer Meal to Bring to Others
Ingredients
1 16 oz package spaghetti
1 26 oz jar spaghetti sauce
1/2 tsp salt
2 eggs
1/3 cup parmesan cheese, grated
5 tbsp butter, softened
2 cups ricotta cheese
4 cups shredded mozzarella cheese
Instructions
Cook spaghetti according to package directions. Meanwhile, in a large bowl, whisk the eggs, Parmesan cheese and butter. Drain spaghetti; add to egg mixture and toss to coat. Place half of the spaghetti mixture in a large greased baking dish. Top with half of the ricotta cheese, sauce and mozzarella cheese. Repeat layers. Cover and bake at 350 degrees for 30 minutes. Uncover; bake 15-20 minutes longer or until cheese is melted.
*consider pinning this to save for later