Sharing another one of our family favorite salads — cobb salad with chicken (air fried chicken, specifically)! You can technically grill the chicken if you prefer, but the air fryer gives the chicken the perfect crispiness! And our entire family loves this salad — kids included (Caroline picks all of the onion & tomatoes out of hers and Thomas picks all of the onions & avocados out of his).
This is also a perfect salad for bringing to your next summer gathering. It's refreshing and SO pretty once it's all assembled! And it's easy to make ahead of time and stores well.
A few of my favorite tools for making this salad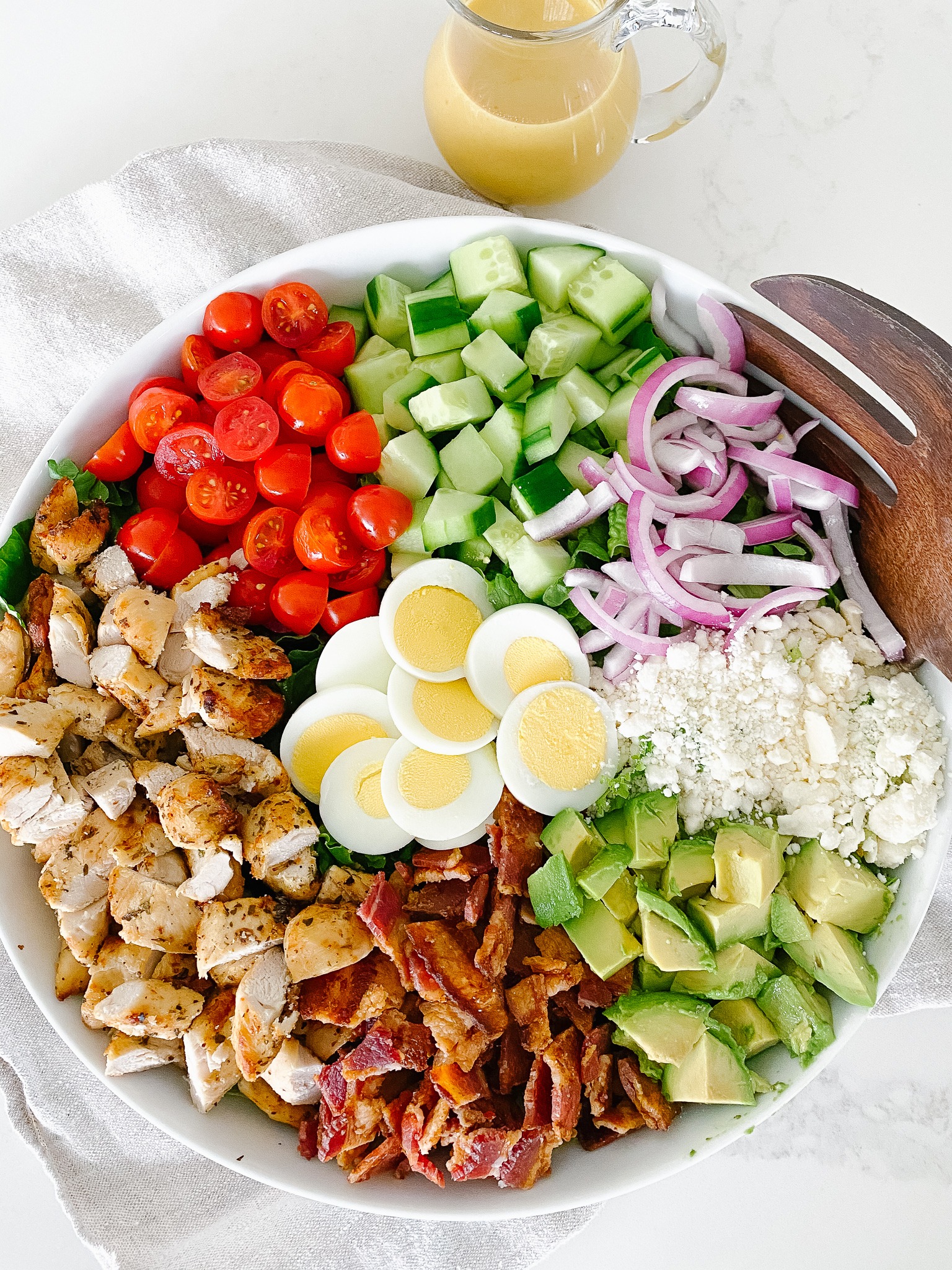 I also love making this dinner in disposable tins for gifting to friends, new mamas, neighbors, or anyone else in need of a meal. It's a fresh, healthy option to break up the casseroles and freezer meals.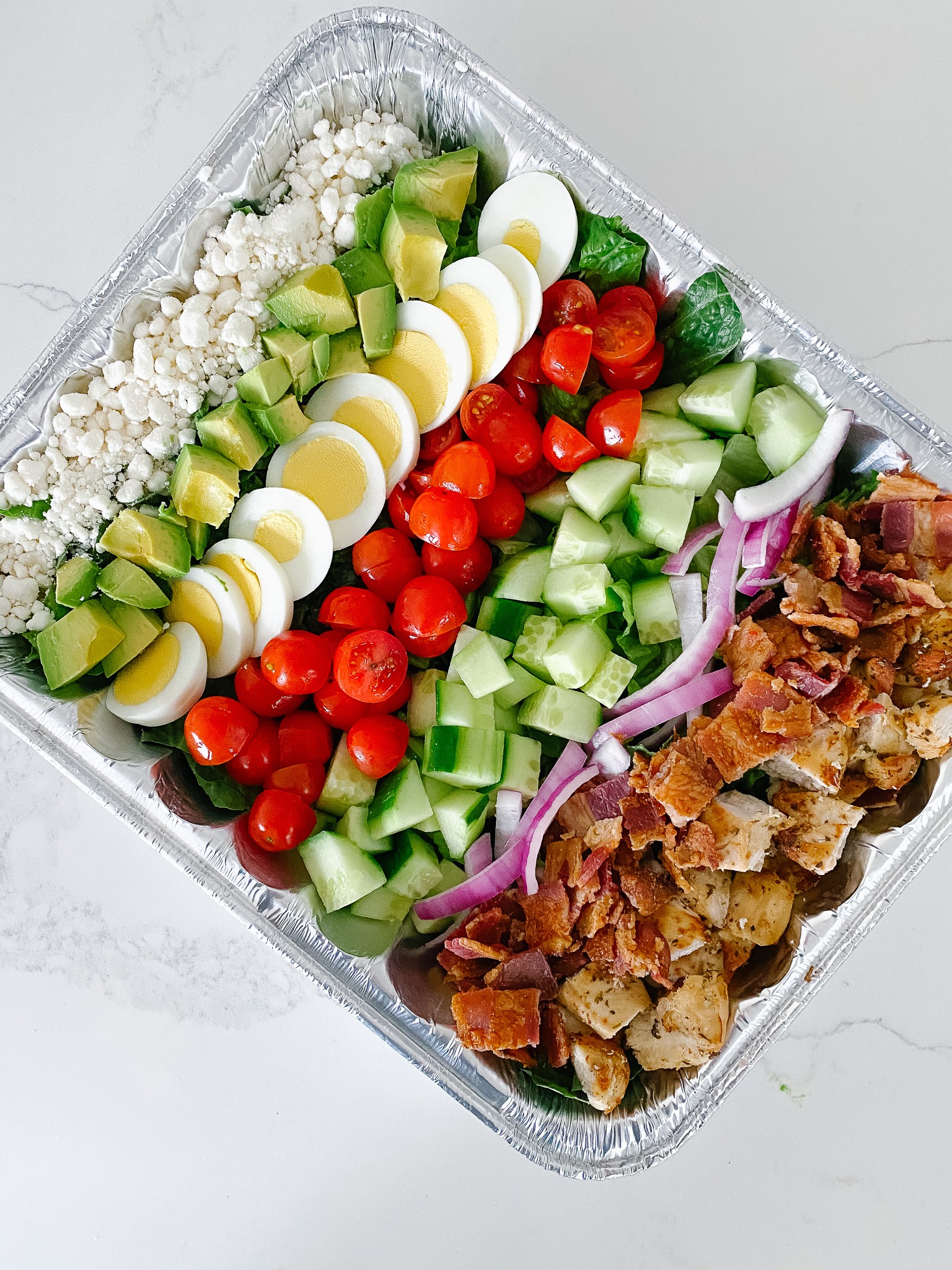 Yield: 4 servings
The Best (Air Fried) Chicken Cobb Salad with Honey Dijon Vinaigrette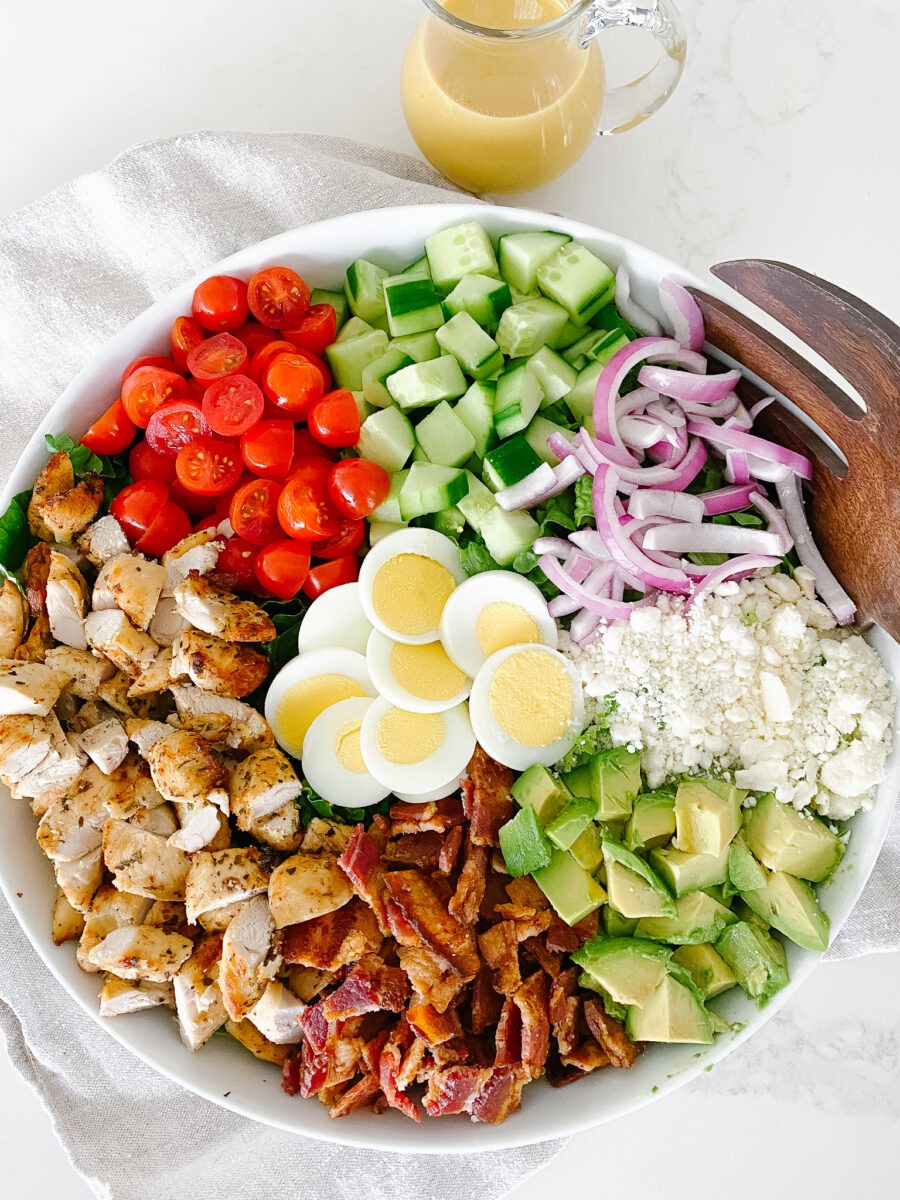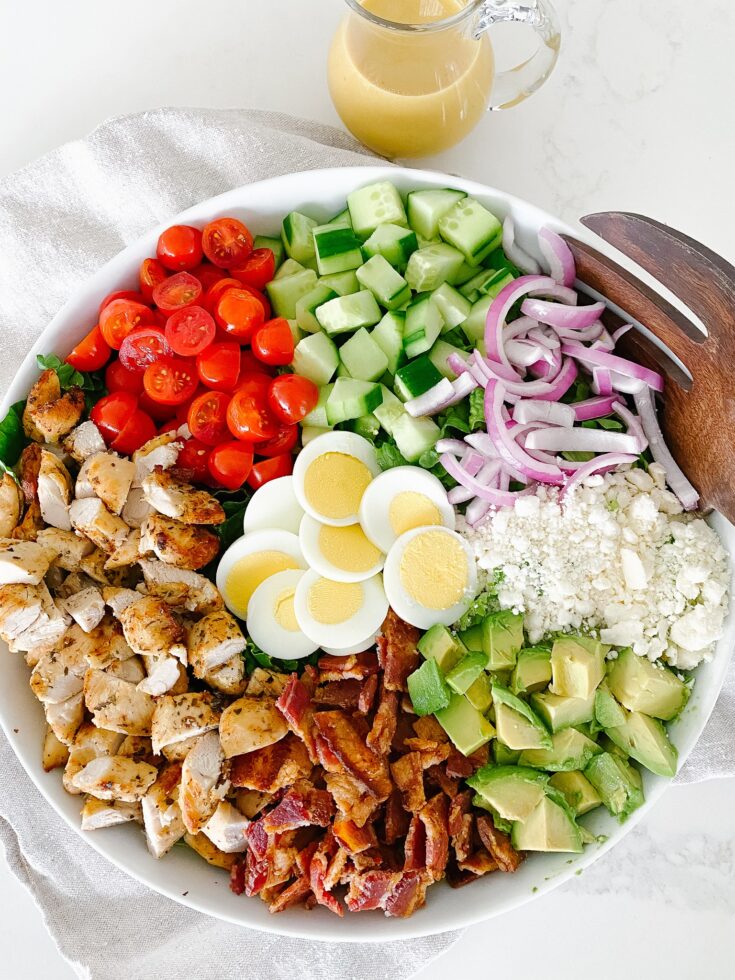 The perfect salad for bringing to your next summer gathering. It's refreshing and SO pretty once it's all assembled.
Ingredients
1/3 cup olive oil
3 tablespoons honey
3 tablespoons apple cider vinegar
1 tablespoon dijon mustard
pinch of salt (or more to taste)
2 boneless skinless chicken breasts (approx 1.5 lbs)
8 cups romaine or your favorite greens, chopped
1 cup cherry tomatoes, halved
1/2 red onion, thinly sliced
3/4 cup feta cheese, crumbled
1 medium english cucumber, peeled and diced
1 large avocado, thinly sliced
8 slices extra crispy bacon, chopped
Instructions
Marinate your chicken in Speedies marinade (or use my favorite homemade chicken marinade) for several hours in the refrigerator or overnight.
Make the salad dressing. In a bowl or salad dressing shaker, mix together the olive oil, honey, apple cider vinegar, dijon mustard and salt. Shake vigorously until well combined. Set aside.
Cook the chicken. Grill or air fry your chicken. I prefer air fried as it gives it the perfect crisp! In your air fryer, cook chicken at 370 degrees for 10 minutes. Flip chicken and cook for another 7-9 minutes, or until internal temperature reaches 165 degrees.
Assemble the salad. Place greens in a large salad bowl or plate. Top with tomatoes, cucumber, onion, bacon, avocado, feta cheese, egg and chicken.
Drizzle salad with vinaigrette and toss before serving.
*pin to save for later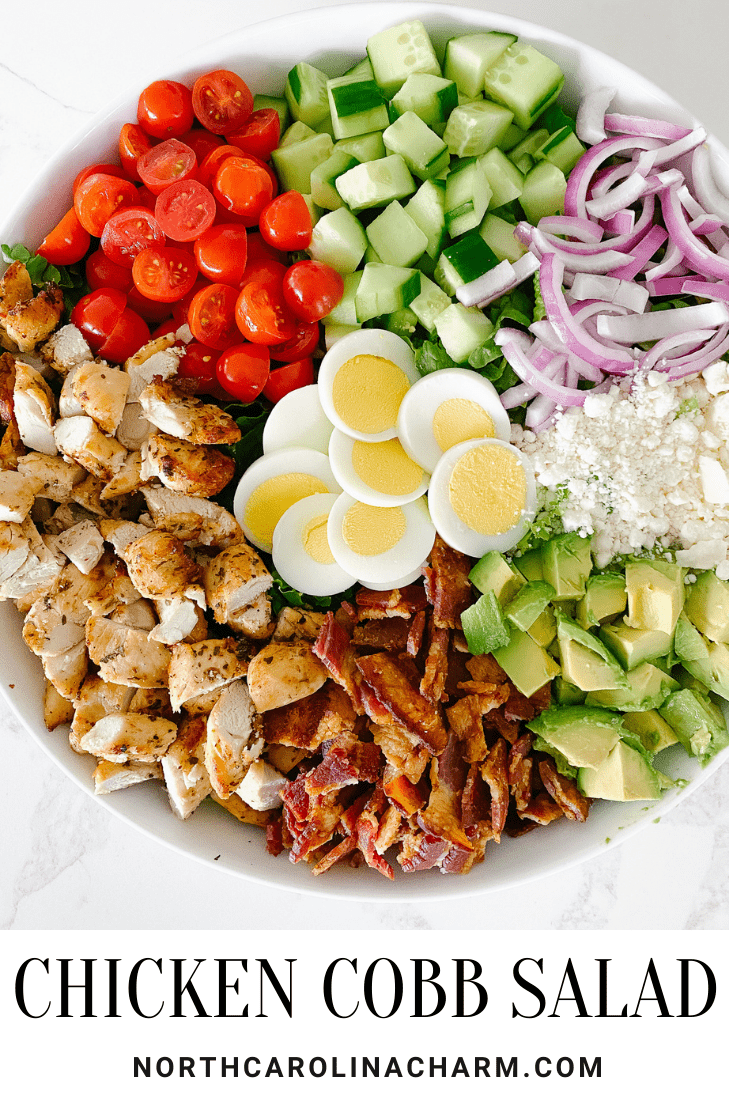 Salads You May Also Love: