Happy Friday! This short week has been so busy for us and has flown by!
Before we get down to the five, I wanted to say thank you for the kind comments on yesterday's post. Even if just one person makes an appointment, it feels it was worth sharing.
Alright, let's get down to what you came for…
1. Mean Girls Broadway Show
Earlier this week Stephanie and I were invited to see Mean Girls at the Belk Theater at Blumenthal Performing Arts Center and it was spectacular! The show is running through this weekend. If you're looking for a fun girls night out, I highly recommend grabbing some tickets and your girlfriends and heading Uptown! Grab dinner at the bar at The Capital Grille, Stoke or 204 North Kitchen & Cocktails beforehand!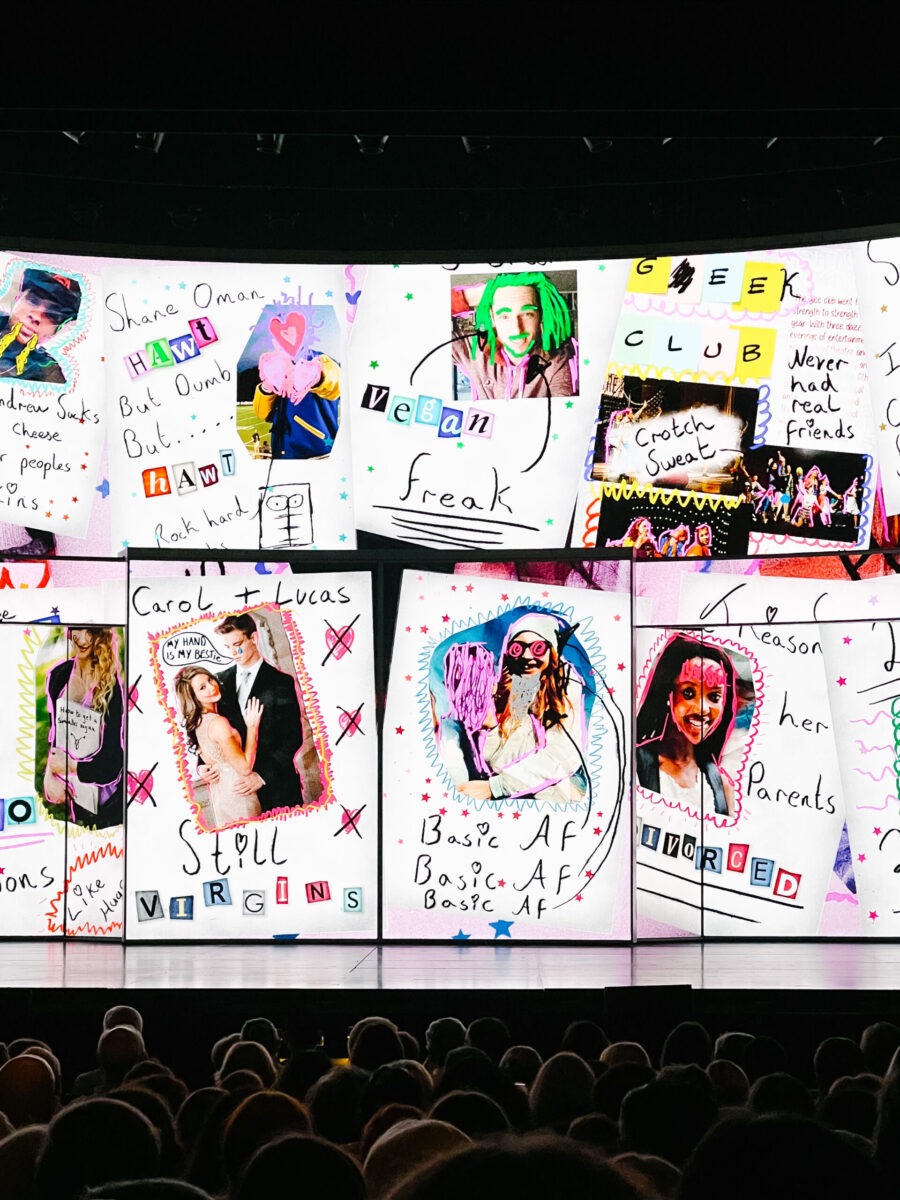 2. BBQ Chopped Salad with Avocado Ranch Dressing
One of my very favorite salads in Charlotte is the Midwood Chopped Salad from Midwood Smokehouse.
We recently had some leftover BBQ in the fridge so I decided to recreate this salad at home last week and it was AMAZING! I always order it with the avocado green goddess dressing, so I served our salad with my favorite Tessamae's Avocado Ranch! The whole family really likes this salad too — the kids just pick out the ingredients they don't like. OK, here is what's in it:
BBQ Chopped Salad with Avocado Ranch Dressing
romaine lettuce (finely chopped with my salad chopper — makes a huge difference, I promise)!
fresh corn
cherry tomatoes, quartered
black beans, drained and rinsed
avocado, diced
carrots, shredded
cucumbers, diced
shredded cheddar
chopped BBQ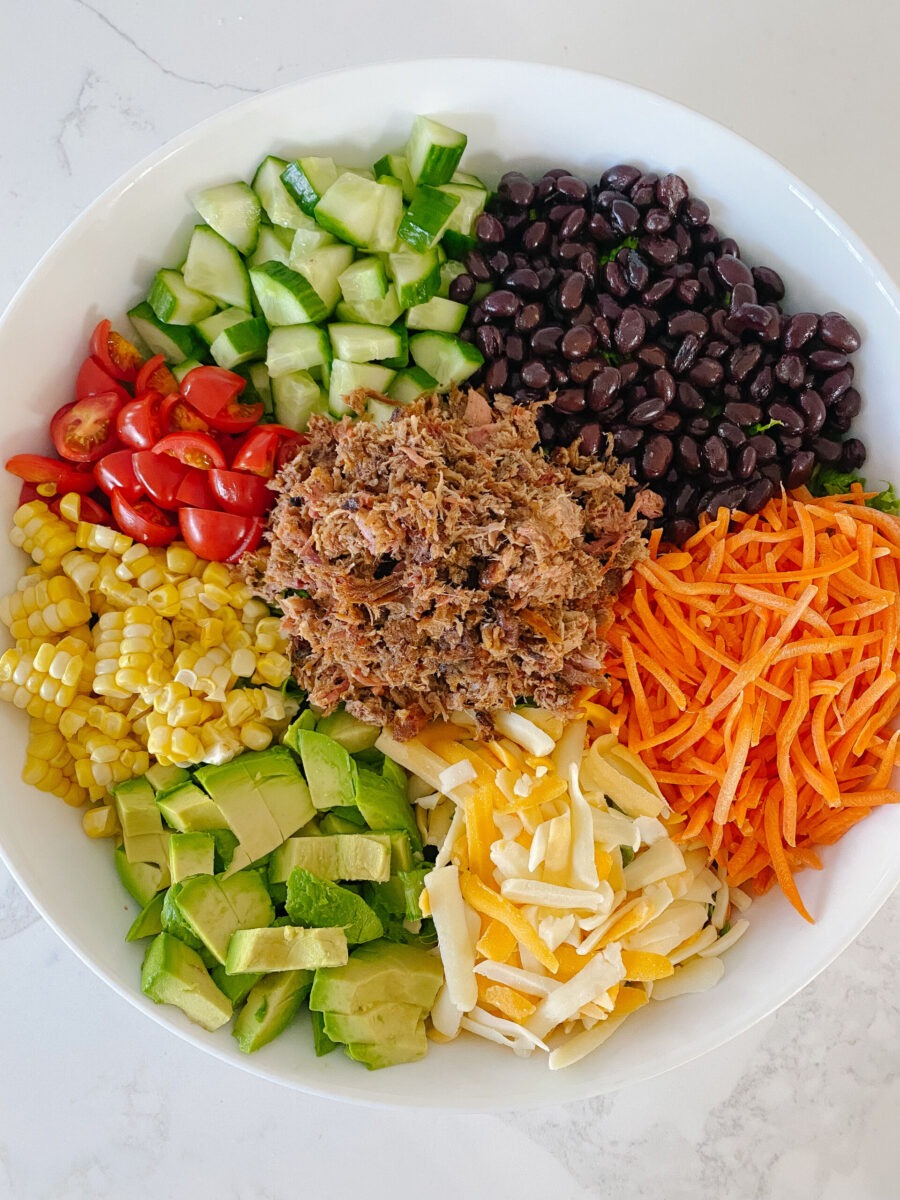 3. Cozy Earth Waffle Bath Towels & Mustard Bath Salts
I recently purchased Dr. Singha's Therapeutic Mustard Bath Salt and wanted to report back that it's really fantastic. If you like to relax and unwind with a bath, this alkaline bath salt is all natural and is made with mustard powder and pure essential oils in a base of sodium carbonate. It does make the bath water look like a lemon-lime Gatorade, but the benefits of a mustard bath includes purifying and soothing your entire body, supports blood flow, and assists in the elimination of acid waste & impurities. It also helps ease aches and pains, sore muscles, swollen feet and dry/itchy skin!
Also, Cozy Earth just launched a waffle bath towel collection and these are Matt's new favorite towels (my favorite are still the premium plush bath sheets!). These dual-sided towels have a subtle mini waffle weave with the plush softness of terry!
And my promo code has been reactivated! Use code CAROLINACHARM40 at checkout for 40% off. I know I say this every time my code is active, but if you've been on the fence about purchasing the bamboo sheet set, now is the time!! These are pricier but absolutely worth it (they are the very best sheets ever — and Oprah agrees) and are a PERFECT group Christmas gift from siblings to parents or in-laws!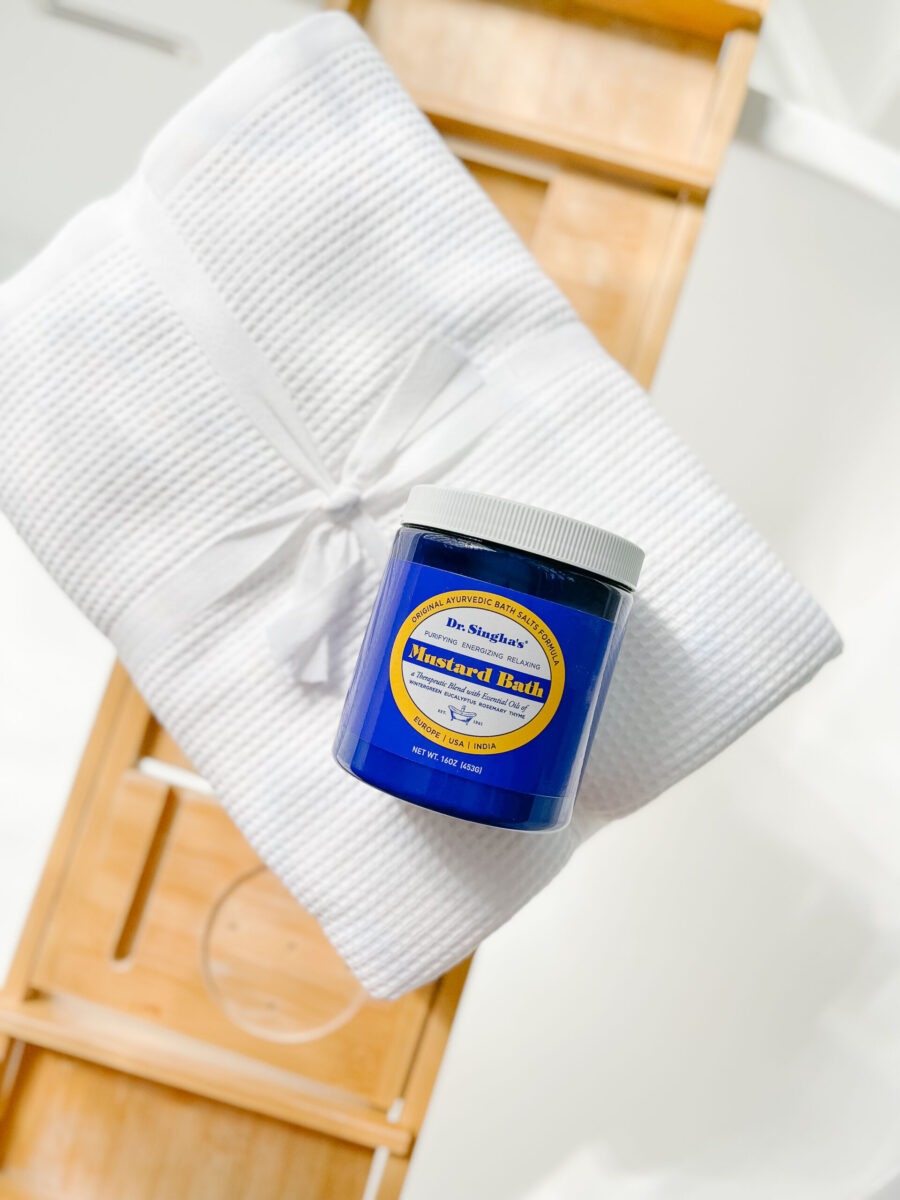 I have officially refilled my Lash Princess Mascara 3x now and Y'ALL WERE RIGHT — this stuff is AMAZING. I've tried the green tube (false lash effect mascara) and the purple tube (curl and volume) and love them both — and clearly many others do too because there are 284K reviews on this stuff. The purple tube provides an insane amount of volume and can get clumpy if you aren't careful, and I use the green tube for my everyday mascara. I honestly cannot believe this is a $5 mascara and the duo is even cheaper per tube! THANK YOU to all of you who recommended it to me at the beginning of the year!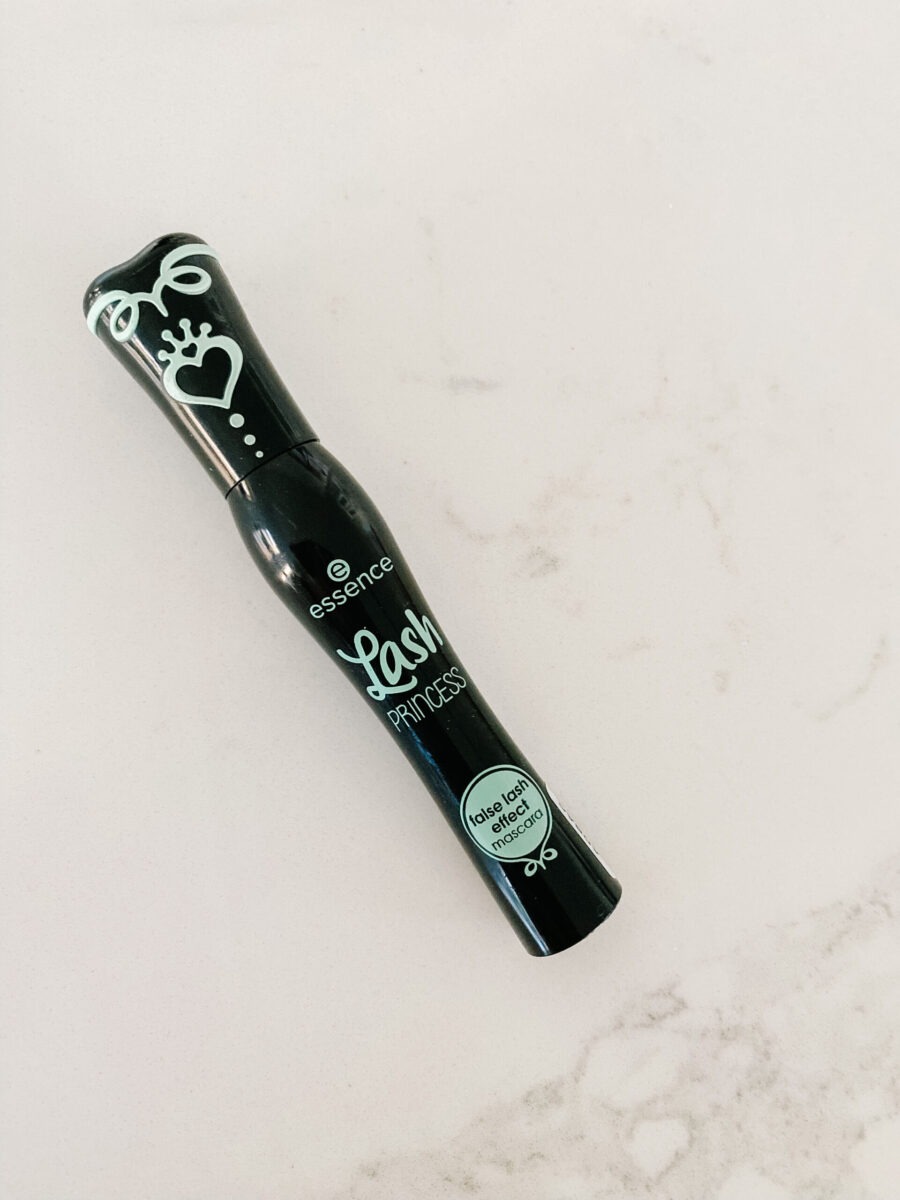 5. Halloween Pajamas
Y'all were VERY clear in my recent IG content poll about wanting MORE holiday content! I am super excited to be working on some fun Halloween content right now that I can't wait to share soon. In the meantime, I thought you may like some Halloween pajamas!! And these are extra fun because all of them are available in sizes for the whole family. Some sizes are already selling out, so grab them now!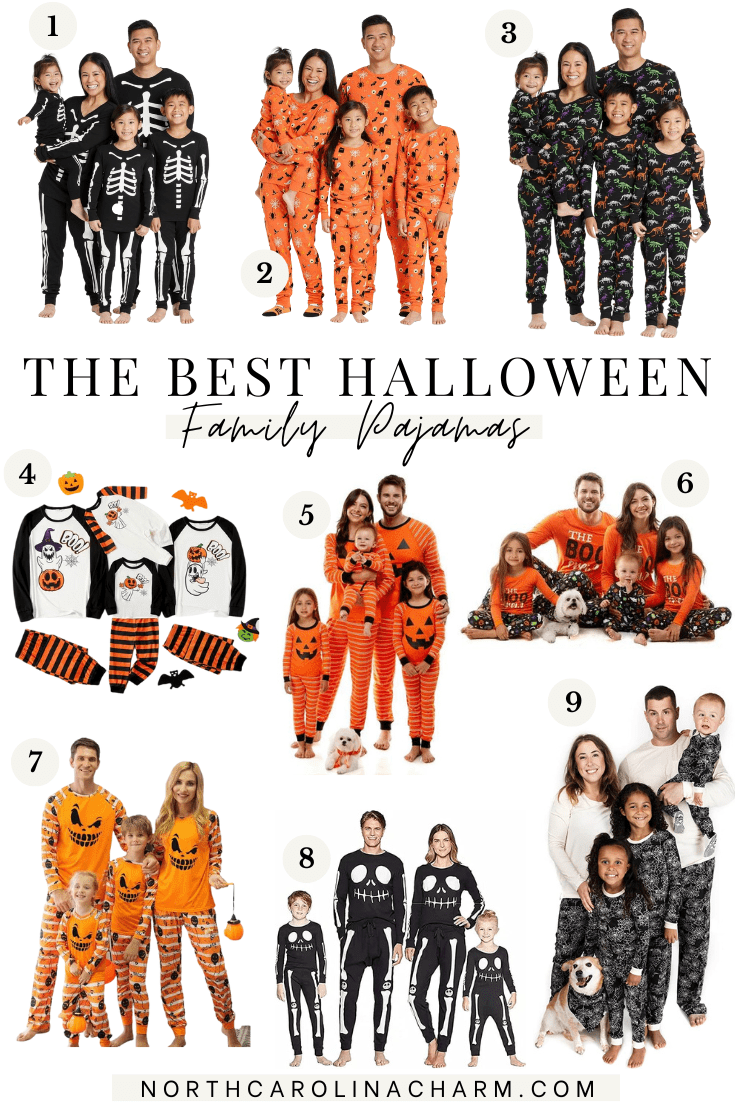 Shop Family Pajamas
In Case You Missed It