Happy Friday!
It's been a chilly and busy week around here filled with lots of appointments — dentist appointments for the kids, multiple car appointments — a flat tire for Matt and a maintenance service day for me, house stuff, and a few other random things. Just one of those weeks with lots of last-minute plan changes and logistic shuffling! Oh, and lots of woodpecker patrol (if you follow me on IG, you know what I'm talking about).
Anyway, I had hoped to publish another gift guide this week (Grandparents Gift Guide!) but still have a few last things to do, so I'm hoping to take it live next week!
I can hardly wait to scoop the kiddos up from school and watch Goosebumps 2 for Family Movie Night tonight. If you read my Weekend Rewind, you know we watched Goosebumps 1 last weekend and it was really good. In fact, the kids loved it so much that they asked if we could start the book series!
Wow, this really takes me back to some of my best School Book Fair purchases. I LOVED Goosebumps when I was Caroline's age and am excited to dive back in. We are on book 1 now…
I made my first loaf of our favorite pumpkin bread earlier this week! If you haven't made this delicious treat yet this season, you have to whip some up soon! This is one of my top 3 recipe posts since 2013 and has also gone viral a time or two over the years.
This bread is packed with warm fall spices, has the perfect crumb, and it's so dang delicious that you'll likely eat the whole loaf in one day! And trust me, that's usually how fast every loaf goes in our house! So go ahead and plan to make at least 2 loaves — or mini muffins, or jumbo muffins!
Pumpkin Bread notes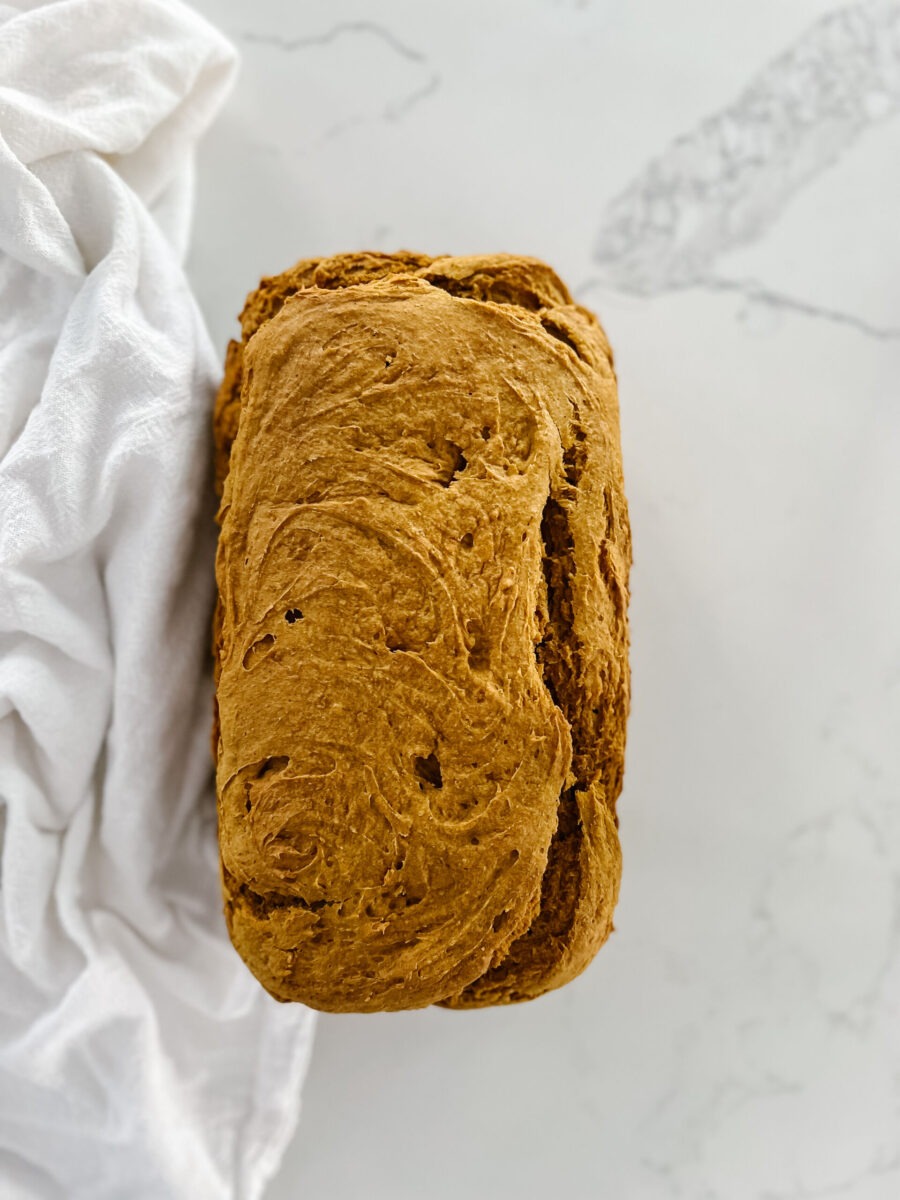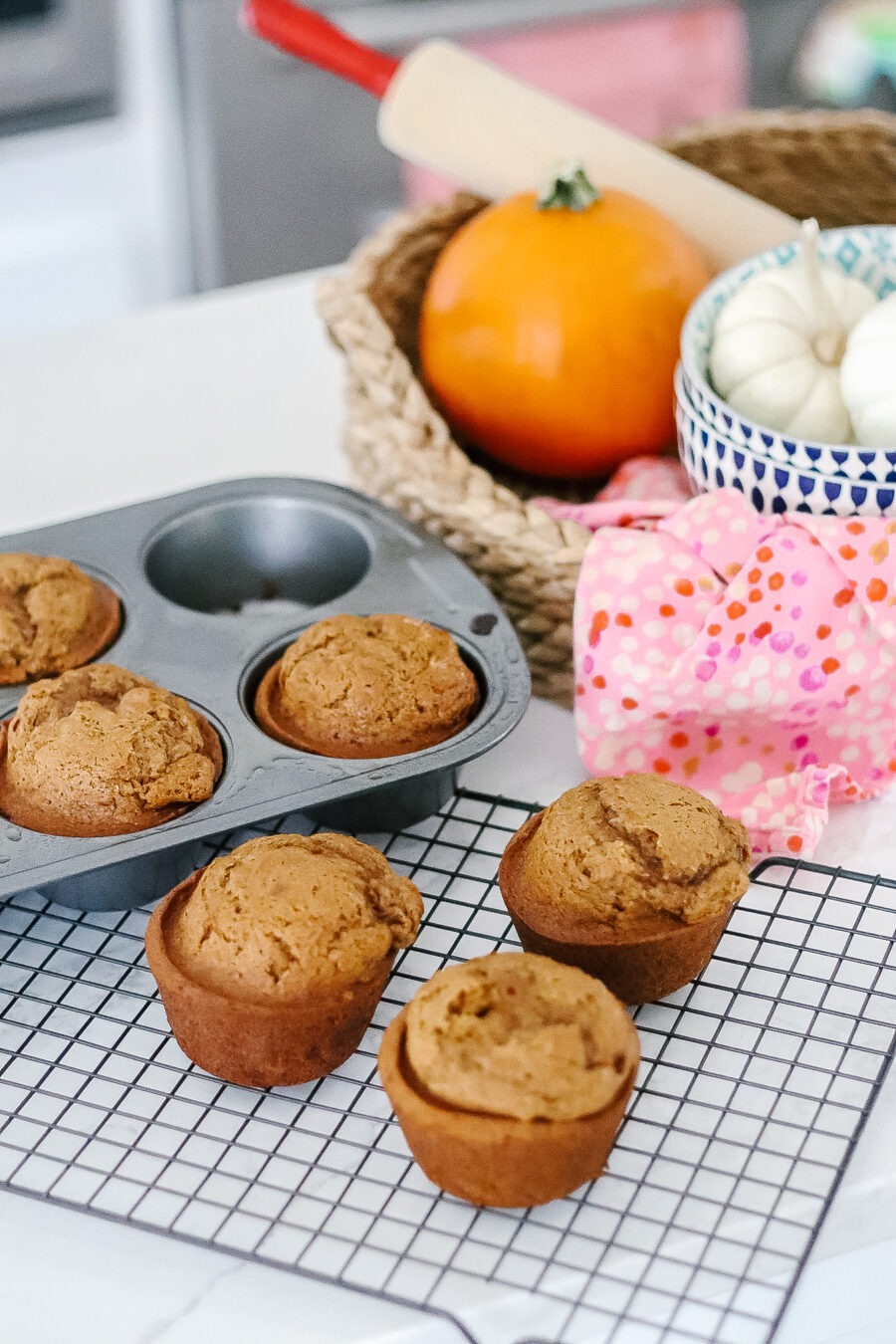 I purchased the Clean 10 Cleansing Balm during the Prime Day Sale after so many people raved about it — and I LOVE IT! This makeup remover and cleanser is known for having an uncomplicated list of only 10 ingredients, including Japanese Pearl Barley Magic+ which nourishes and brightens complexion.
I've been using it for about a week and love that it totally removes ALL of my makeup and leaves my skin feeling clean and hydrated!
So now I understand the hype around this product — I agree, it is pretty fantastic. And it would make a great stocking stuffer too.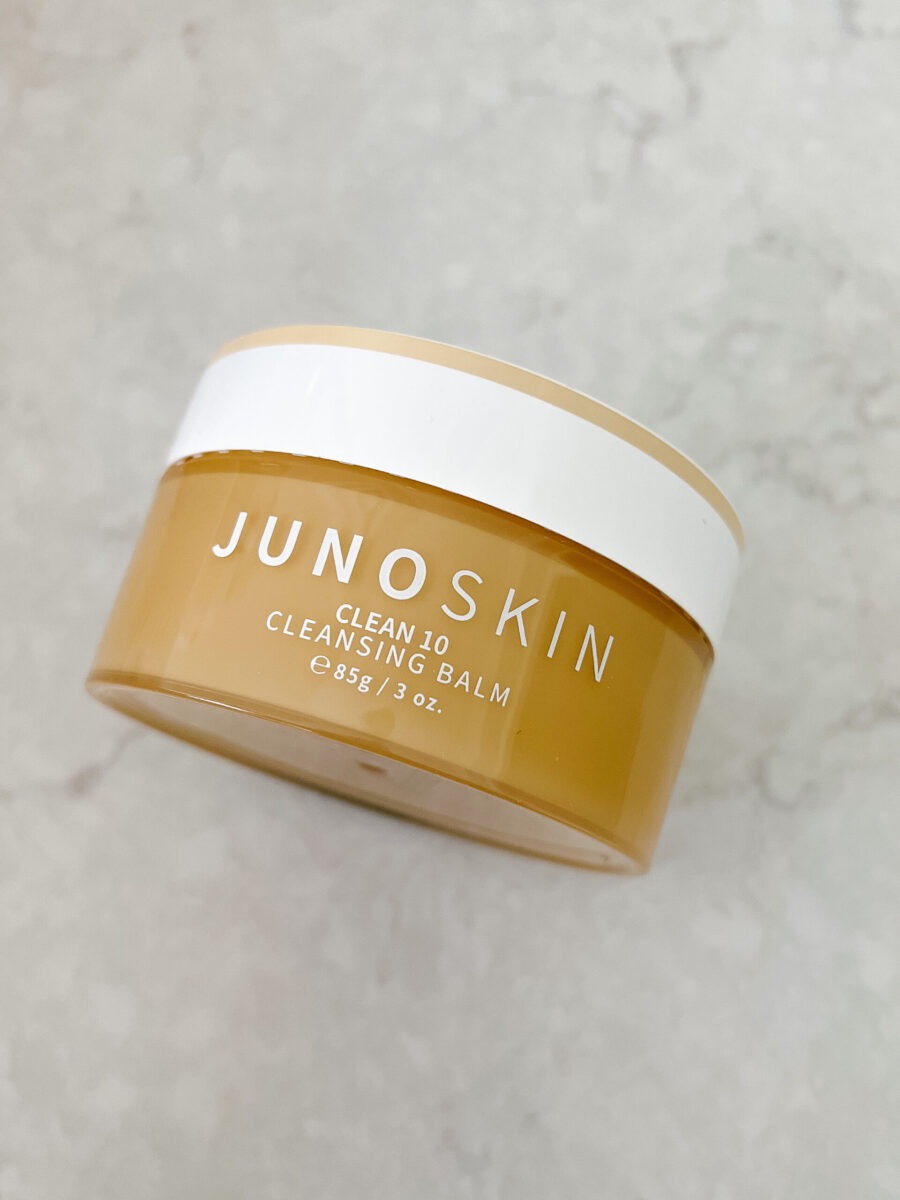 I polled y'all recently for high-protein products, meals, and tips and got so many great recommendations. These overnight oats were one of them — and we are hooked!
Not only are there SO many delicious flavors, each packet is filled with 20 grams of protein. All you do is mix milk (I use almond milk) and a packet of oats in a blender bottle (first box comes with one) and refrigerate overnight. Then in the morning they are ready to go! These are especially great for Matt because he can grab his oats and take them to the office for breakfast. I've also mixed the oats with milk and enjoyed them right away and also love the chewy texture and taste of them that way too.
A few of you asked if I had a referral code and unfortunately I do not! But if you do decide to order a box, you have GOT to try the fruity cereal flavor!!!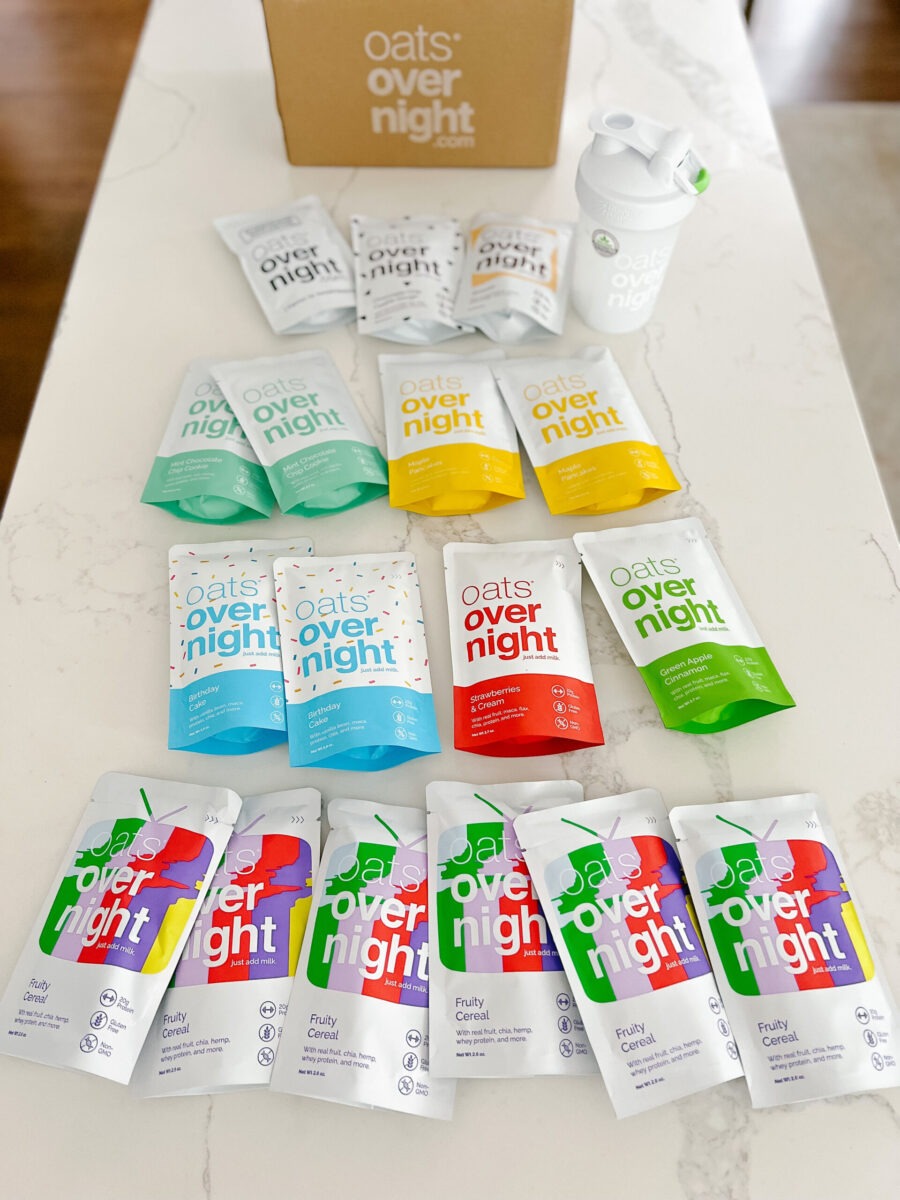 I just bought this cozy sweater from Target and love it. And it's ON SALE! It's available in 12 colors and stocked in most sizes right now too. I grabbed it in two more colors!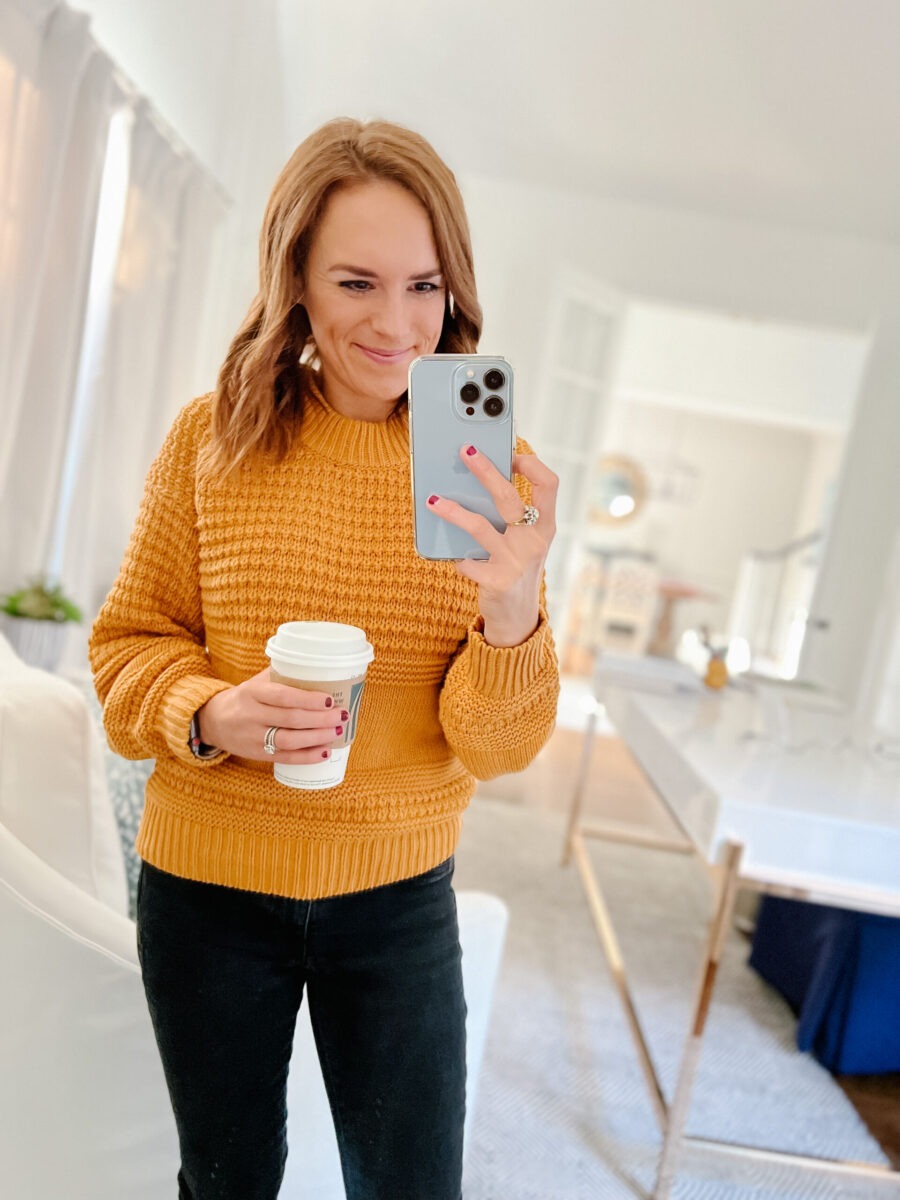 In Case You Missed It