Phew — it's been a week full of construction, appointments, unpacking, organizing, and so much more! I'm going to write a post for next week covering all things NEW home — progress, updates, how things are going, etc.
In the meantime, I've got 5 things for ya today…
1. Closing Day
First, it's CLOSING DAY for our old home! YES — we had a super fast closing on our house.
I've cycled through so many emotions around leaving our home but am now feeling excited (and relieved, if I'm being honest) to put a bow on it and focus on our new home. I will forever cherish the memories we made in the walls of that home and hope the new owners love it as much as we did!
And we didn't forget to dig up St. Joseph this time!!!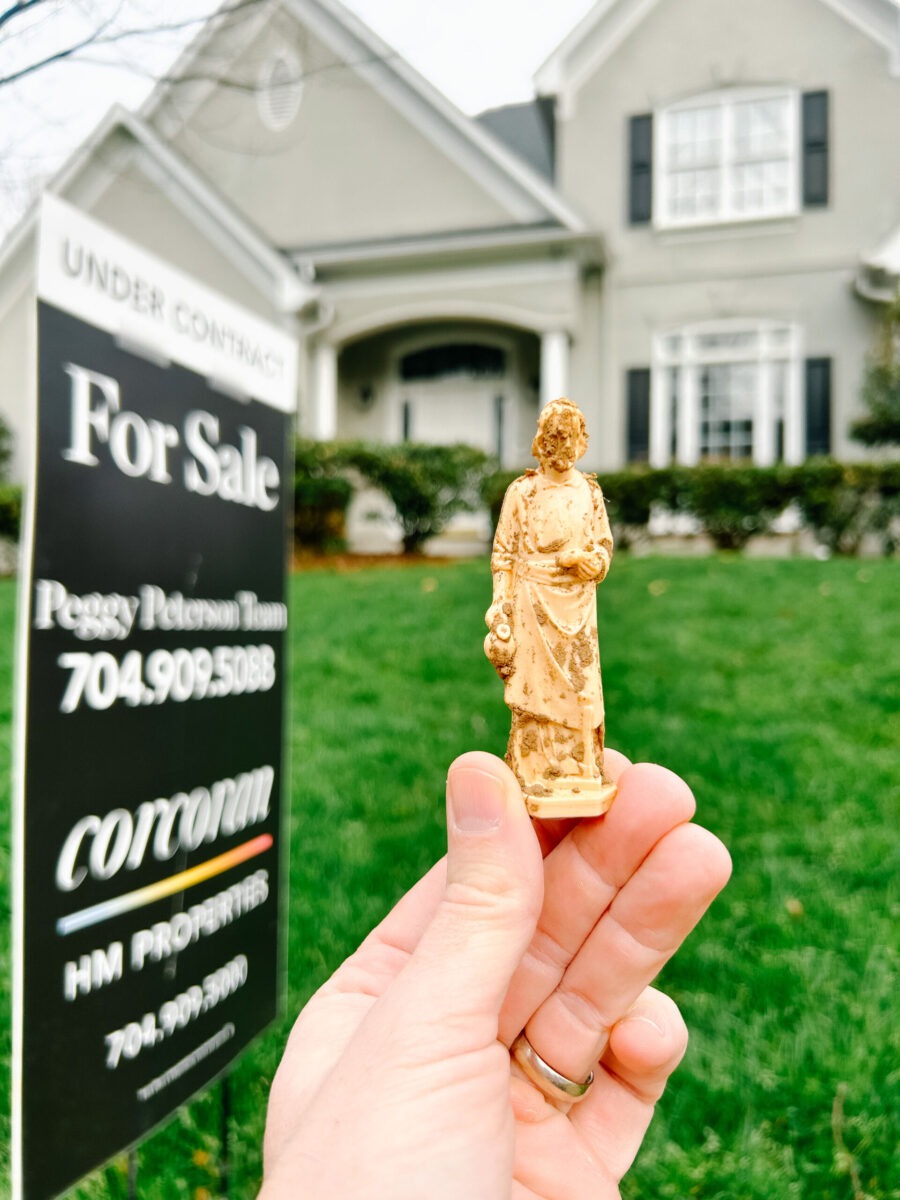 Earlier this week I shared one of my favorite snacks right now and SO MANY of you messaged me saying they are your favorite too. You can find them at Target! Highly recommend.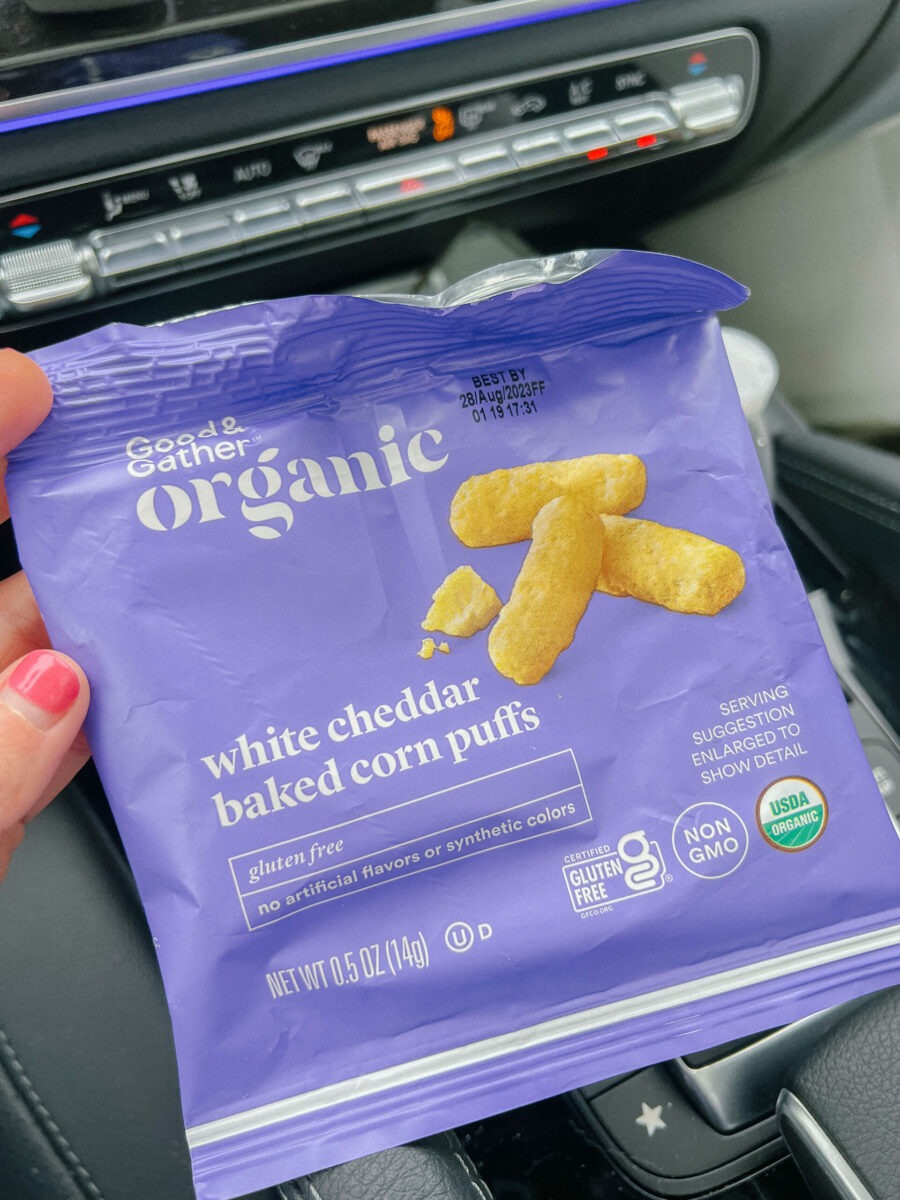 Earlier this week one of my girlfriends and I were texting back and forth about how amazing the Beauty Spatty is for getting every last drop out of our beauty products. This under $5 product has helped me get SO much more life out of my products after I cut them open.
Also, off topic, but I have a random unpacking tip if you're moving. All week long I've been wearing my running belt (pictured in the background) around the house while I unpack boxes. This fanny pack has been SO useful for holding a mini pad of sticky notes and a pen (for quickly writing down things I need to buy, do, etc.), my chapstick, my mini box cutter (MVP for unpacking), and other random tiny essentials that I don't have to constantly track down (and inevitably get distracted in the process) every time I need them.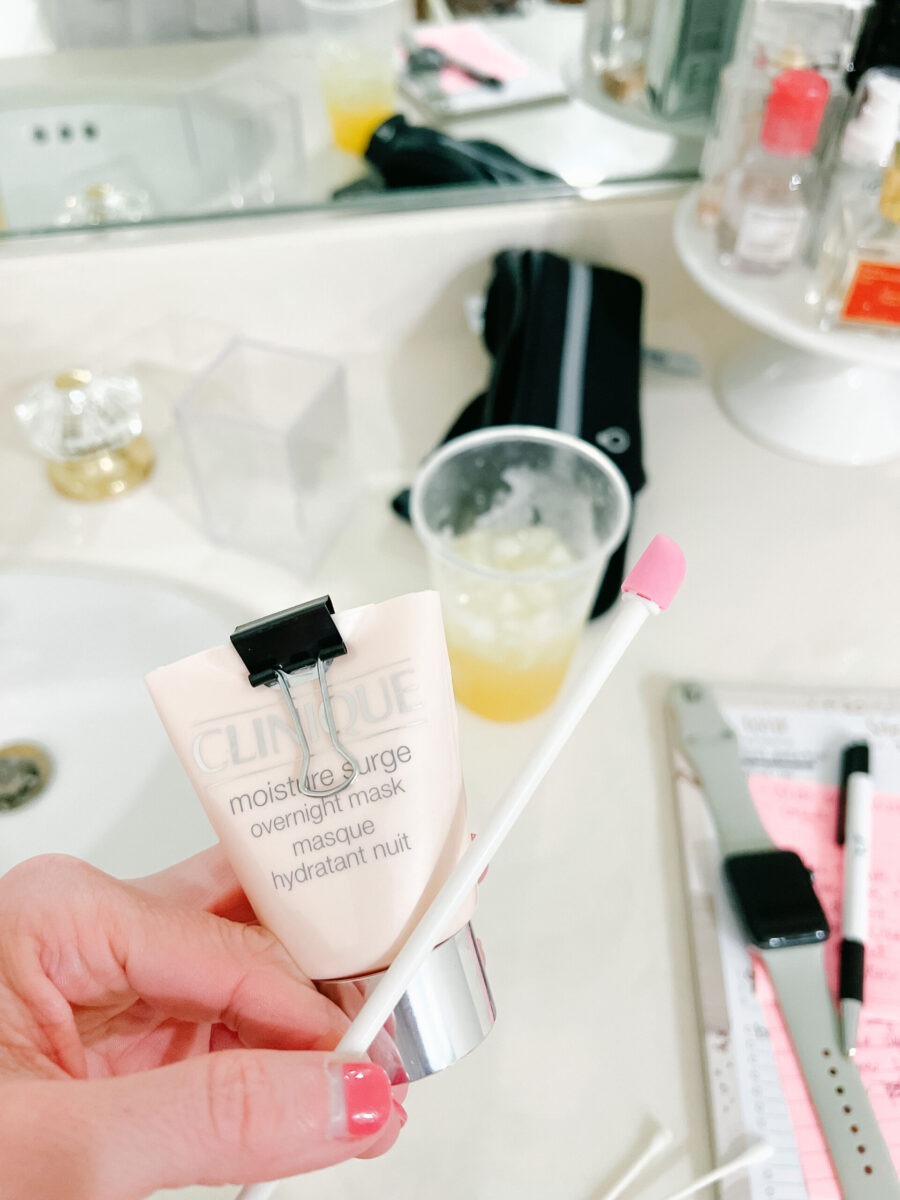 I wanted to share a cancer screening test for those of you who have a strong family history or are high risk. It's called the Galleri multi-cancer early detection test and screens for more than 50 types of cancer through a blood draw.
My longtime readers know that all of the women on my mom's side of our family have passed away in their early 30's from breast cancer, my dad passed away from cancer 3 years ago, and that I had a melanoma scare last year. To be honest, the "what if something is brewing?" thought is always in the back of my mind and is a big reason why we started going to a wellness doctor in addition to a primary care doctor. Anyway, that is where I learned about the test and is where I had mine done. It wasn't inexpensive, but getting the "all clear" has certainly been worth the peace of mind. I will likely do it annually.
If you're interested in the test, I would recommend asking your healthcare provider about it (they will have to order it for you). I know I'm going to get emails about the cost of the test (and my emails are very backed up right now), so I'm just going to share that it cost me $1200 to go through my doctor (I don't know if the pricing is different through other HCPs).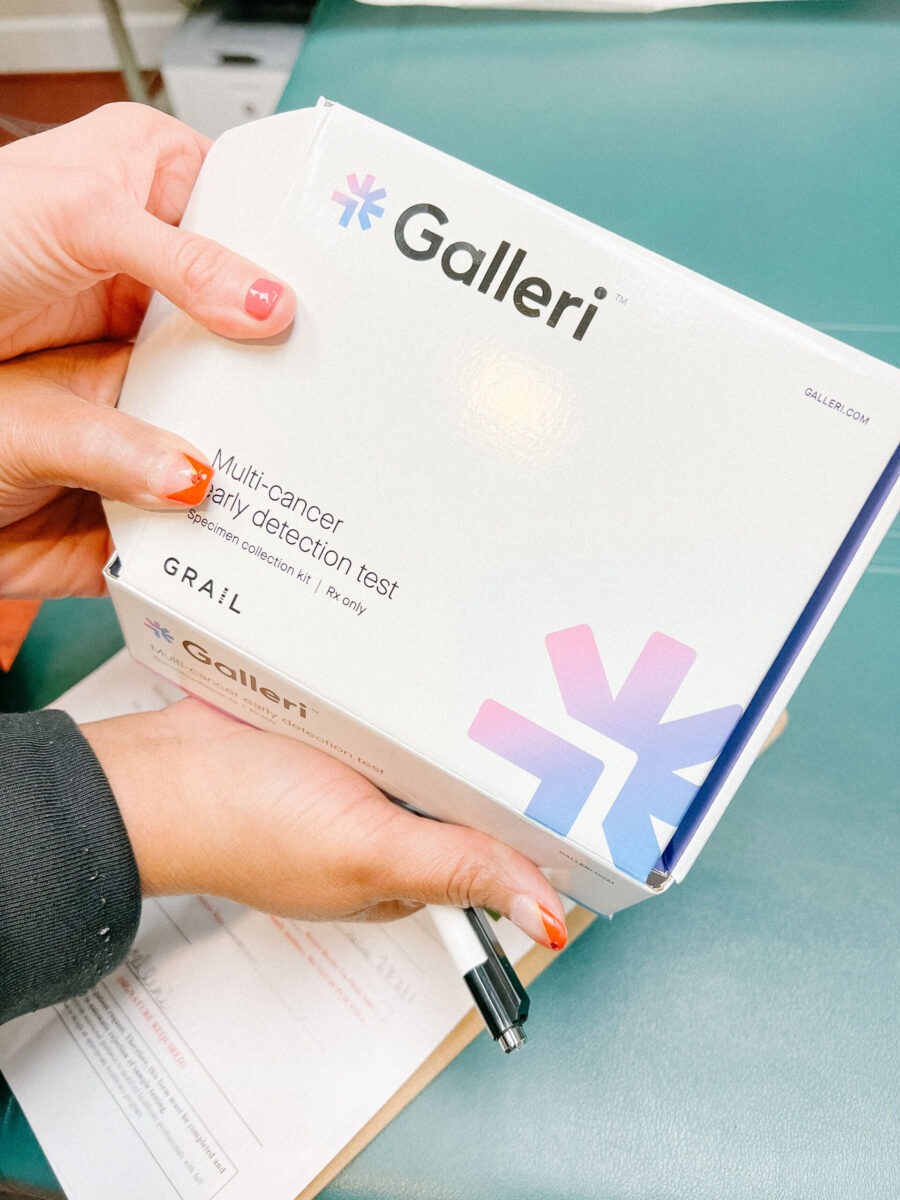 I have been living in sweatshirts and leggings since we moved and finally unpacked my closet a few days ago and was SO excited to finally put on jeans and a sweater. I absolutely love this lavender sweater. It's lightweight, climate pledge friendly, and comes in several colors (the lavender is gorgeous and so perfect for spring)!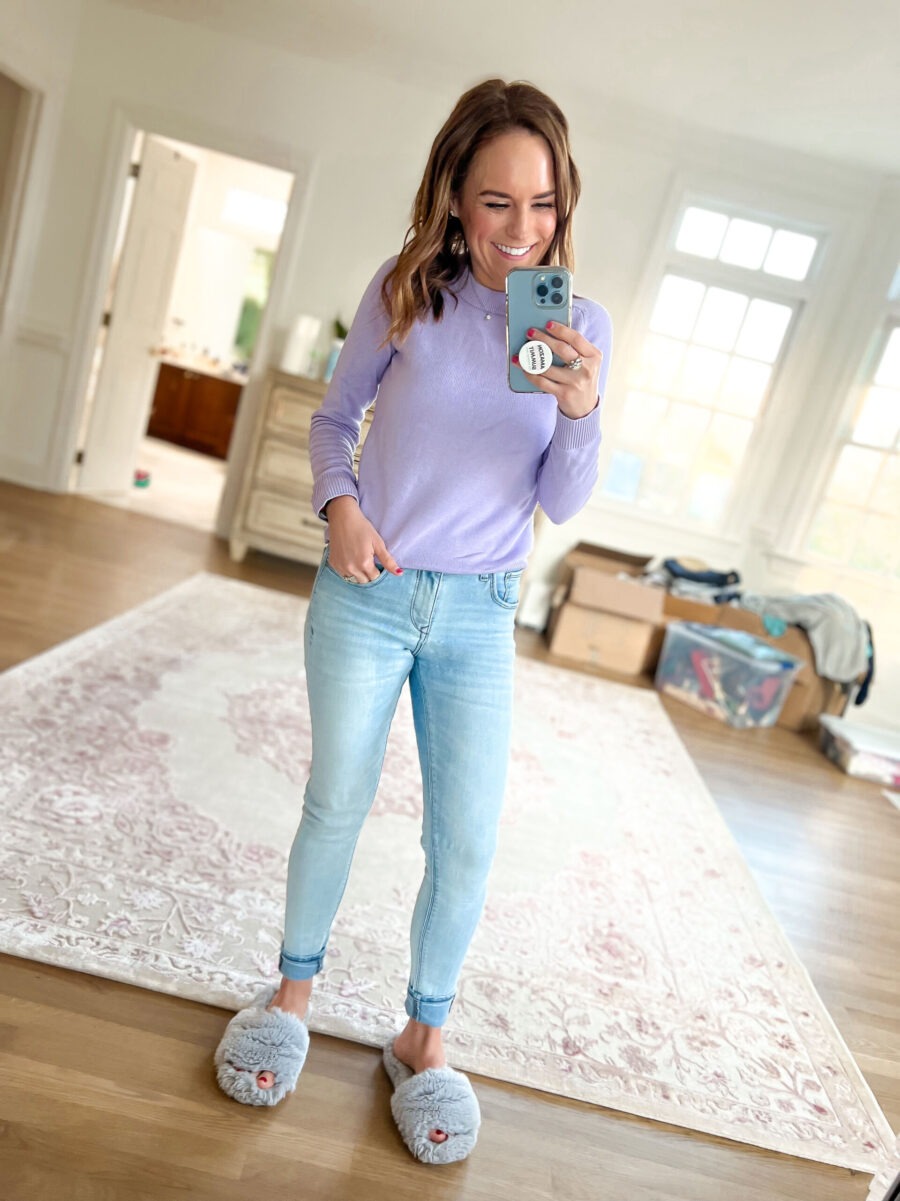 In Case You Missed It