Happy Friday!
Let's get right down to the top 5 reader best sellers this week and then dive into our 5…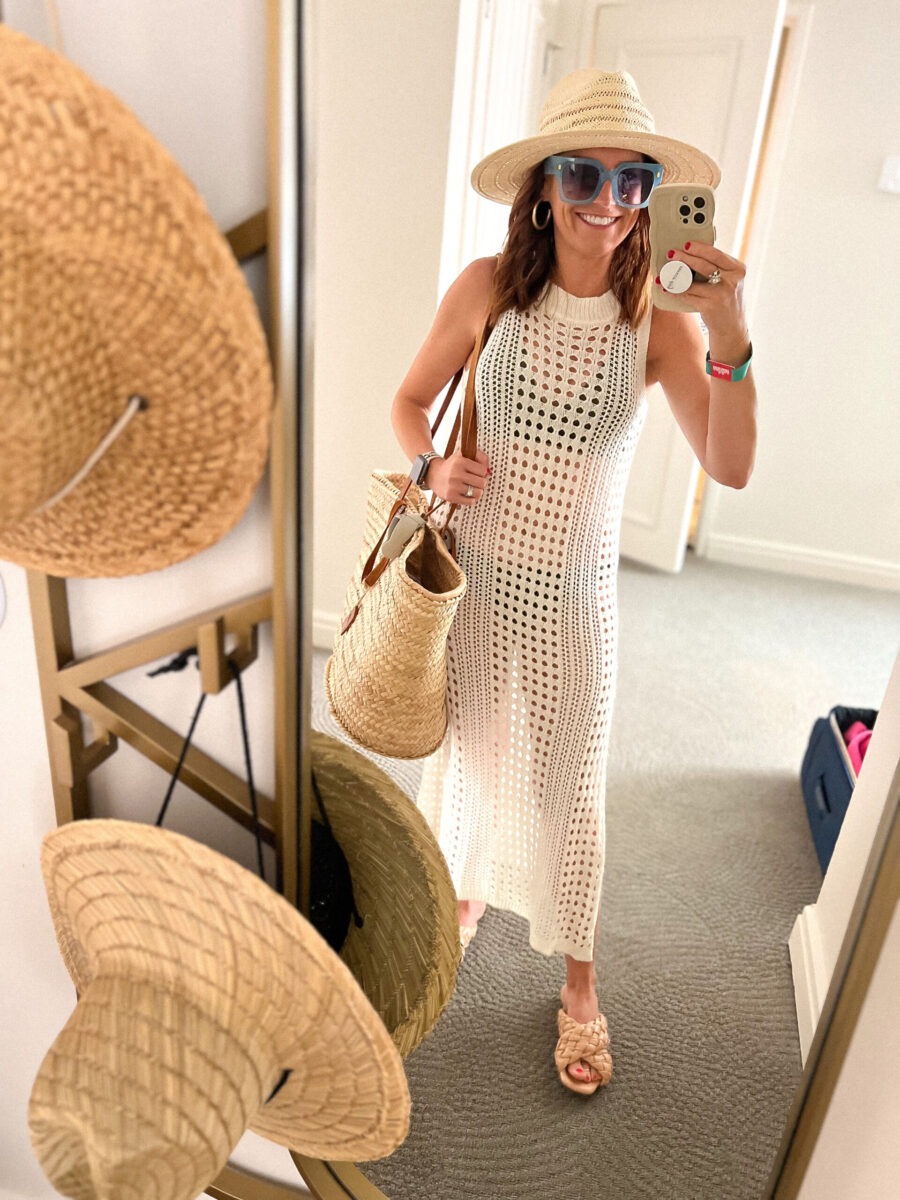 1. Air Fried Cinnamon Rolls
Last weekend two of Caroline's girlfriends spent the night and the next morning Matt whipped up some pancakes and bacon while I pulled together the fruit salad…and AIR FRIED CINNAMON ROLLS! I got the cinnamon roll hack from my friend April and these were such a hit with the kids.
All you need is a can of cinnamon rolls and an air fryer. Quarter the cinnamon rolls and toss them in your air fryer for 4 minutes at 325 degrees. Drizzle the icing over top and serve! SO GOOD.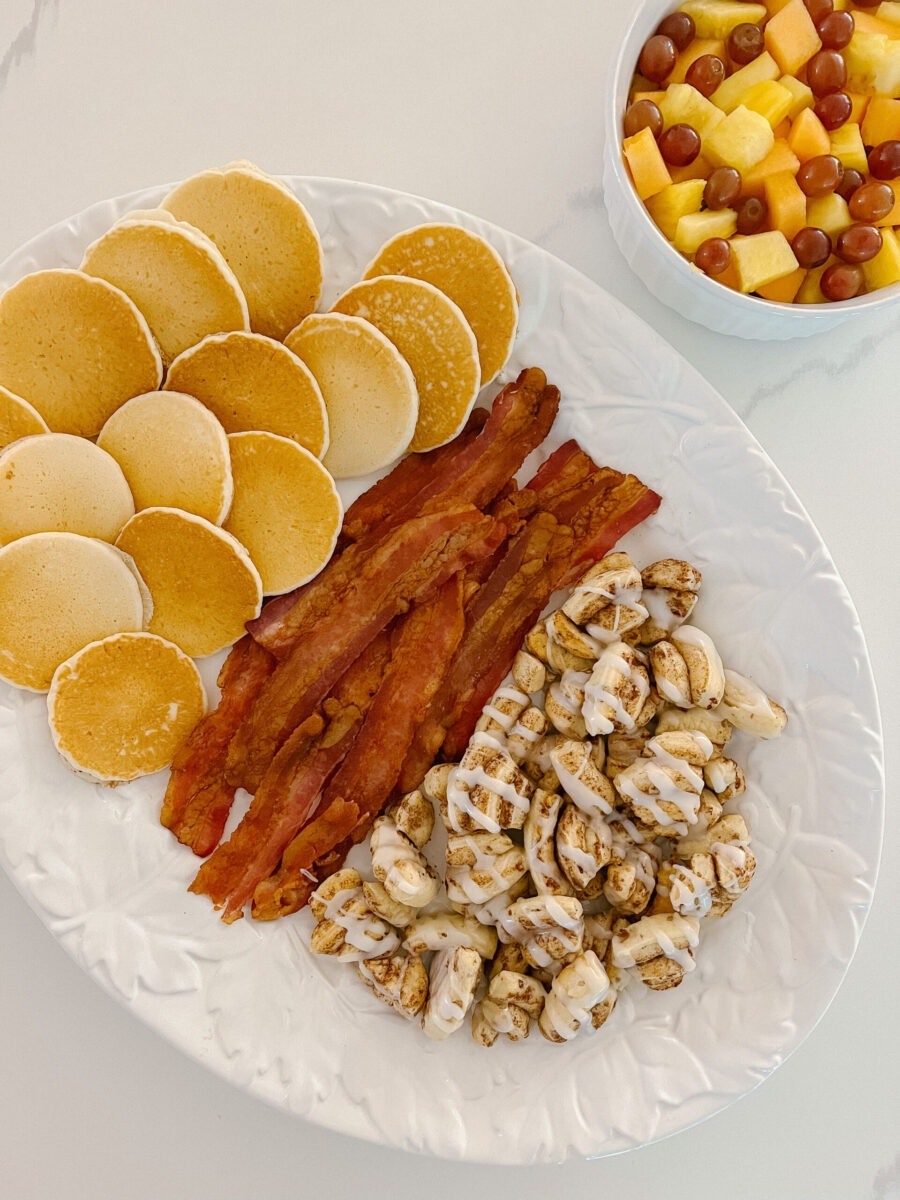 After a very long wait, our kitchen counter stools were finally delivered last week! Matt assembled one per night and now we can all officially eat sitting down in the kitchen!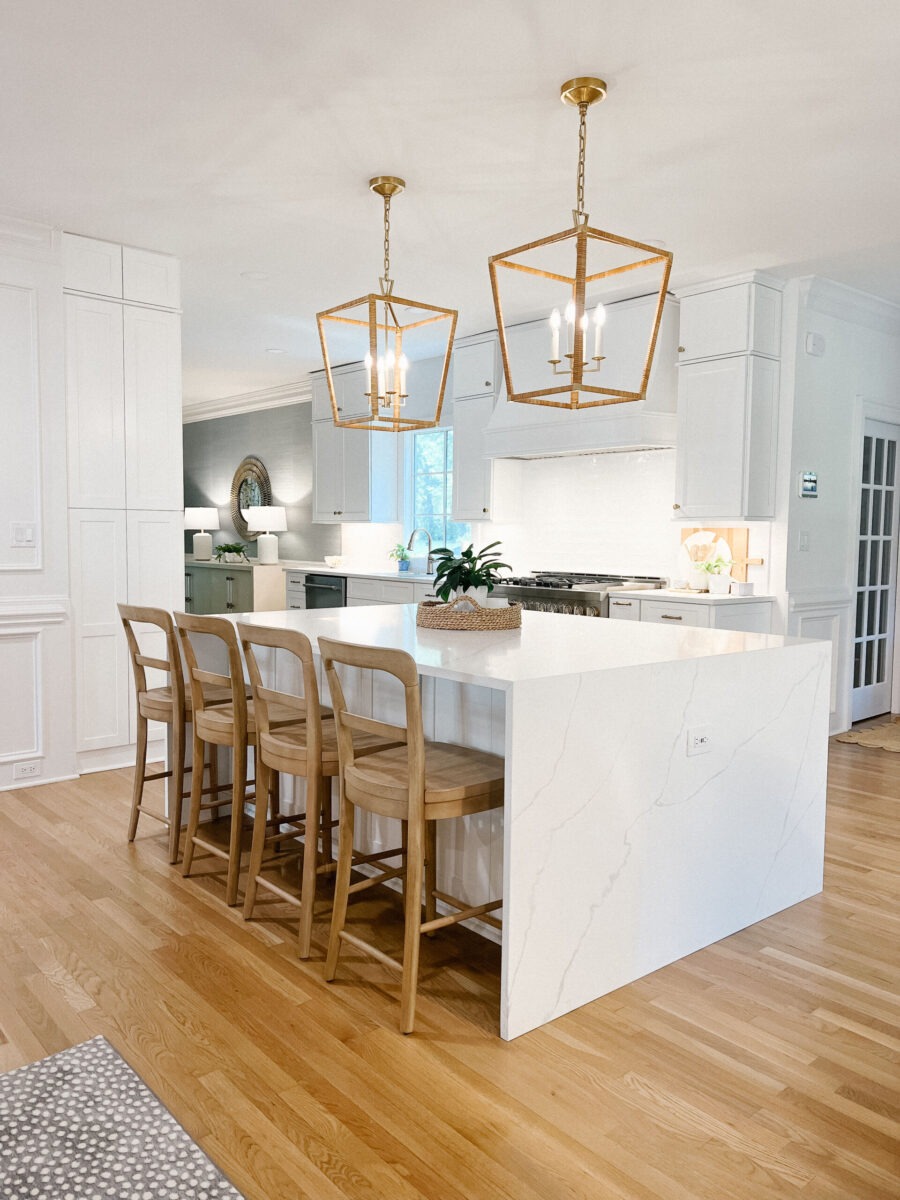 3. Easy Patriotic Ice Cream Sandwiches
I've got the easiest and most festive dessert idea for you for the 4th of July — mini ice cream sandwiches rolled in red, white, and blue sprinkles! These are so dang delicious and refreshing for a hot day too.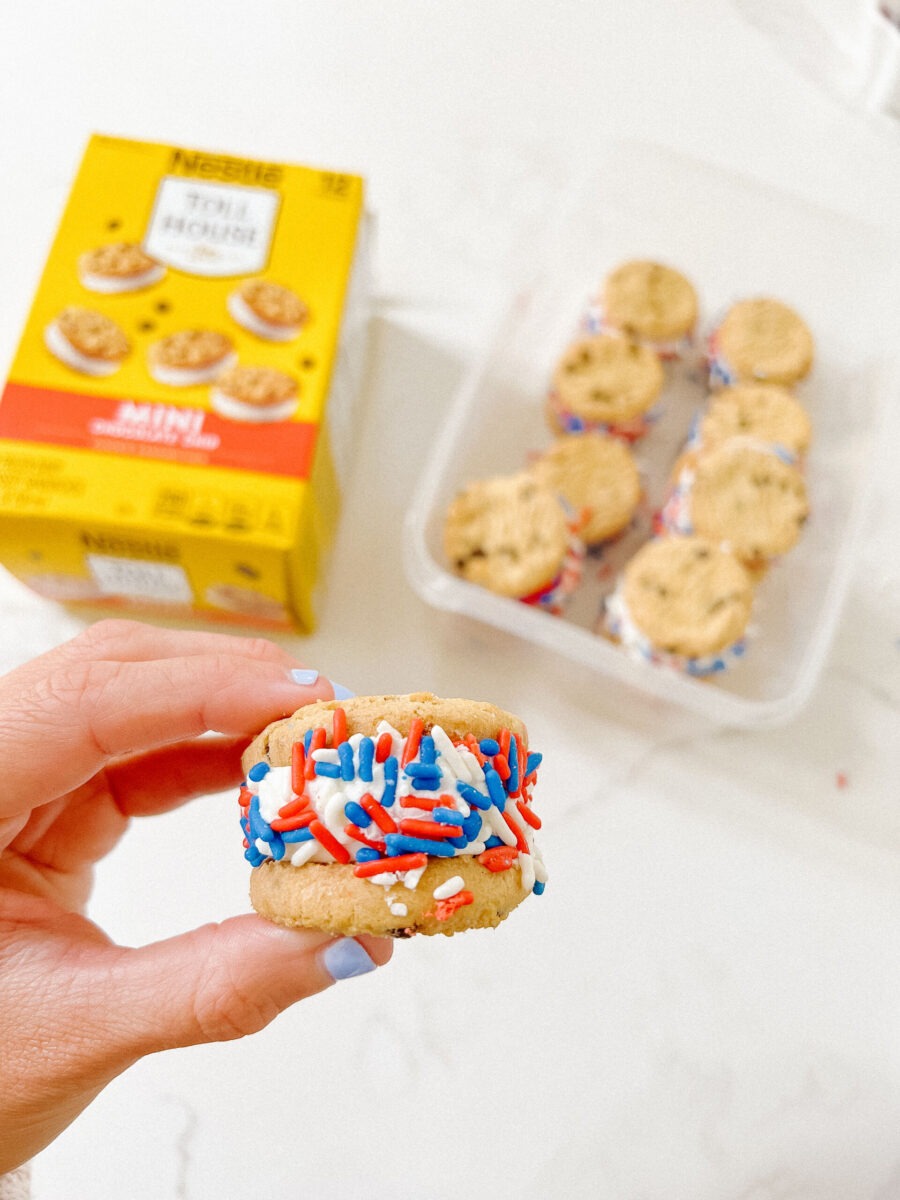 4. Chick-fil-A Lavender Lemonade
This week I made a huge batch of lavender lemonade for the kids, for our weekend pool cocktail, and as a little summer treat for our neighbors!
I shared the cocktail recipe yesterday (lavender lemonade with a boozy twist) but in case you skipped over it, I wanted to post the recipe for making the lavender lemonade and share how we packaged it for gifting (we use this carafe). Because who doesn't love a carafe of freshly squeezed and delightfully floral lemonade? It's such an easy and thoughtful way to love your friends, coworkers, and neighbors this summer. (Psst — this is a fun item to put on your summer bucket list, and you could also crush a lemonade stand with this recipe too).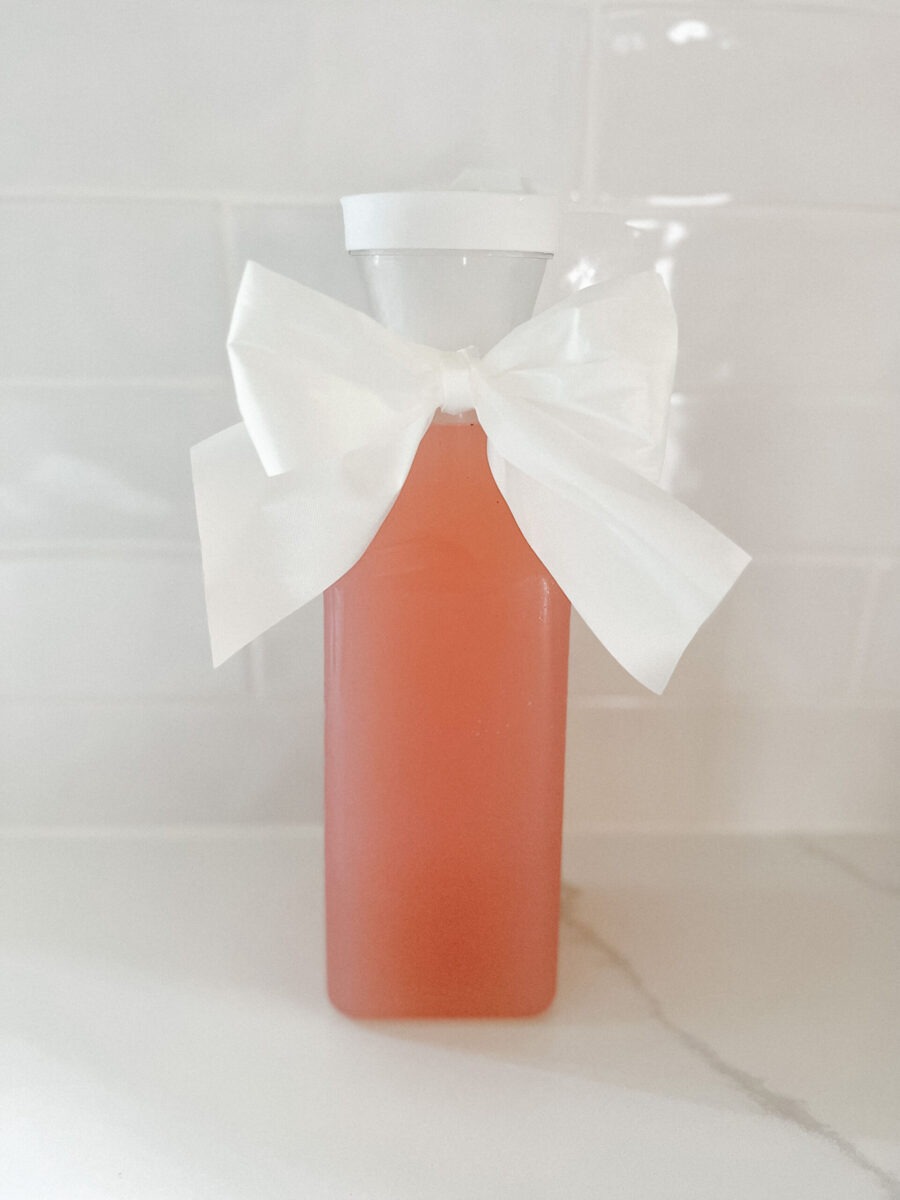 How to Make Lavender Lemonade
What makes this lemonade SO easy is the shortcut…Chick-fil-A lemonade. You can home-make your lemonade, but WHY when you can buy Chick-fil-A lemonade?! Their lemonade is truly a classic and is made with three simple ingredients — real lemon juice (not from concentrate), cane sugar, and water. Or, if you're looking for a lighter version, Chick-fil-A's diet lemonade is sweetened with Splenda rather than cane sugar. Both options are incredibly delicious and you can purchase them by the gallon without even getting out of your car. Oh, and if you love pellet ice, you can also buy a bag of perfect crunchy ice from Chick-fil-A when you scoop up your lemonade.
You are going to add 1 tablespoon of dried lavender per cup of lemonade. If you're planning to use the entire gallon of lemonade, you'll need a full cup of lavender! Shake it vigorously and then store it in the fridge overnight. The longer it sits, the more fragrant it gets. I try to keep mine marinating for a full 24 hours. Then strain the lemonade using a fine mesh strainer.
A Few Recipe Notes:
Make sure you use high-quality dried lavender flowers.
You can add the lavender right into the Chick-fil-A jug the lemonade comes in, but you need to pour a little out first and use a funnel! I do find that it takes longer to marinate this way though, so I prefer to divide the lemonade into two half gallons and had a 1/2 cup of lavender to each. And throughout the day I'll give it a good shake.
If you want to garnish your cocktail with fresh lavender, you can sometimes find it at Trader Joe's, but it's seasonal and is usually gone by early summer. You can also find a lavender bunch on Amazon (which is where I purchased mine)!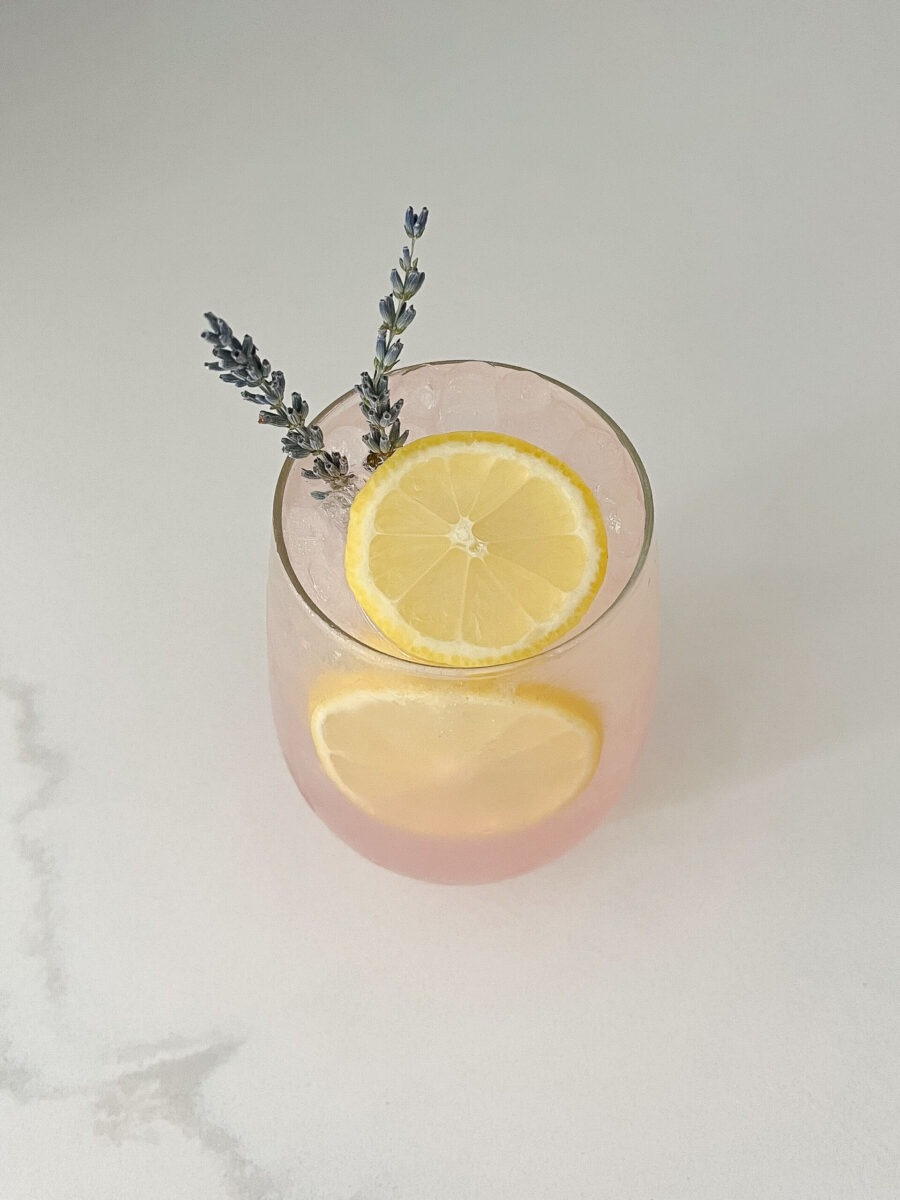 5. How to Make Your Home Smell Like a Fancy Hotel
Have you ever walked into a hotel or business and the smell is so divine you wish your house could smell like that too? Well, a few years ago I went down a rabbit hole researching the Ritz-Carlton hotel scent and discovered the secret!!!! Most hotel chains have a custom fragrance created and dispersed through a scent diffuser — and you can buy it for your house! Even businesses like ice cream shops, bakeries, coffee shops, etc. use these and pump their custom fragrance (like sugar cookie, cookie dough, pumpkin pie, etc.) through their diffuser. Wild, right?
So first, you need to buy the Whisper Home Diffuser by ScentAir. I actually purchased mine directly from the manufacturer several years ago but when I went to repurchase my last set of cartrdiges I found it now on Amazon for the same price! YAY!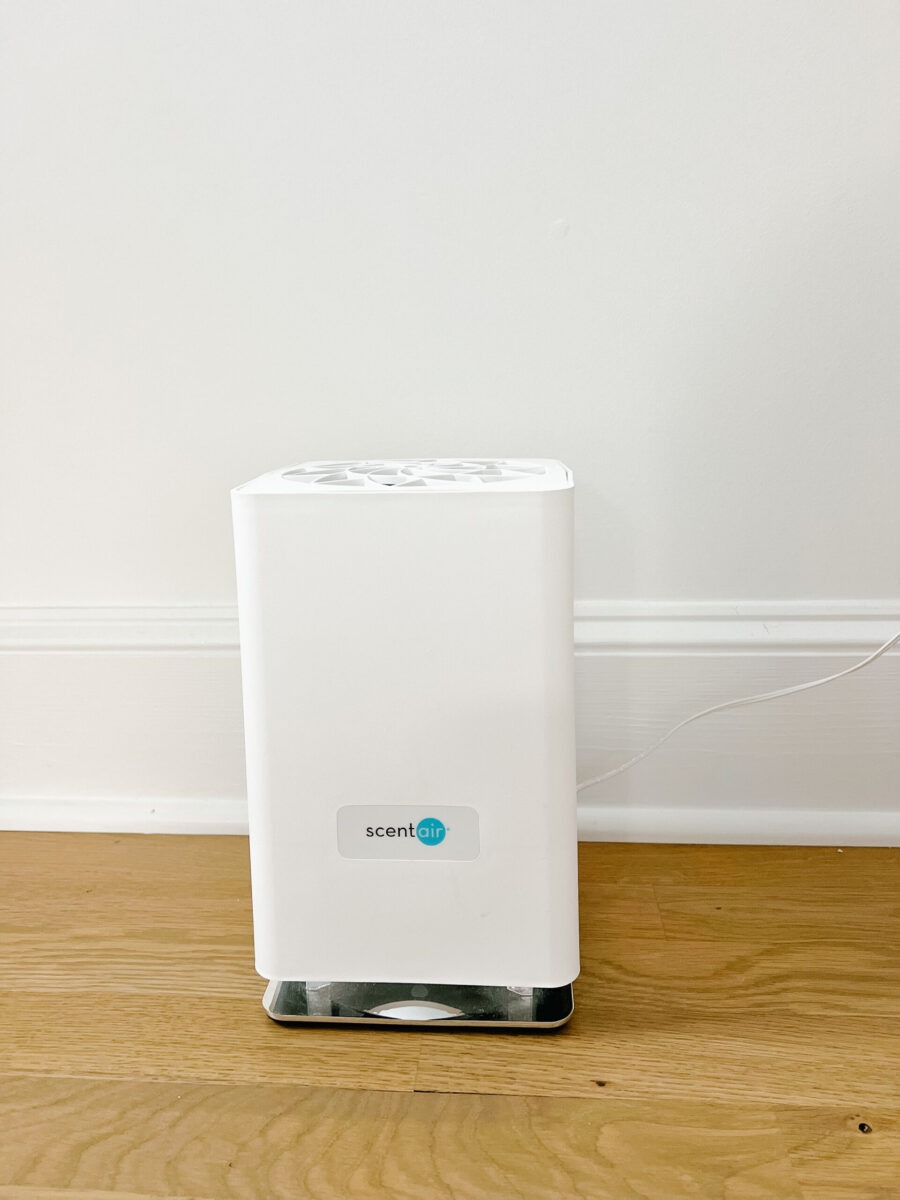 Next up, the fragrance cartridges. You'll download the ScentAir app when you get your diffuser and from there you can manage how strong you want the scent to fill your home. We leave ours running all the time unless we're out of town for more than a few days. The best part is that the scent will definitely linger for awhile. The more you run it, the more frequent you'll need to change your cartridge. I usually try to change ours every 2-3 months. During the 4 months of construction we lived through, we had ours in our bedroom (with our door constantly closed) and I cannot tell you how many contractors/service providers have walked through our home and commented on how amazing it smells (EVEN while we were living in the middle of our construction).
From my research, I think a lot of the fancier hotels usually use a fragrance with a white tea base. We rotate between The Ritz-Carlton Scent, The Westin Signature Scent, White Blossom Tea, White Tea & Thyme, and White Tea & Fig — all smell equally divine. And if you want your home to smell like a tropical resort during the summer months, well, they have those hotel fragrances too — ocean, tropical coconut, amalfi coast, tranquil waters, seaside driftwood, etc.
One more tip: If you buy the "hotel branded" fragrance it's a little pricier than the "scent air" branded fragrance. I think this is because the hotels rebrand the cartridge and then sell them on their website for a higher price. However, I personally think the fragrances smell the same because we haven't noticed a difference between let's say The Ritz-Carlton Scent and White Blossom Tea.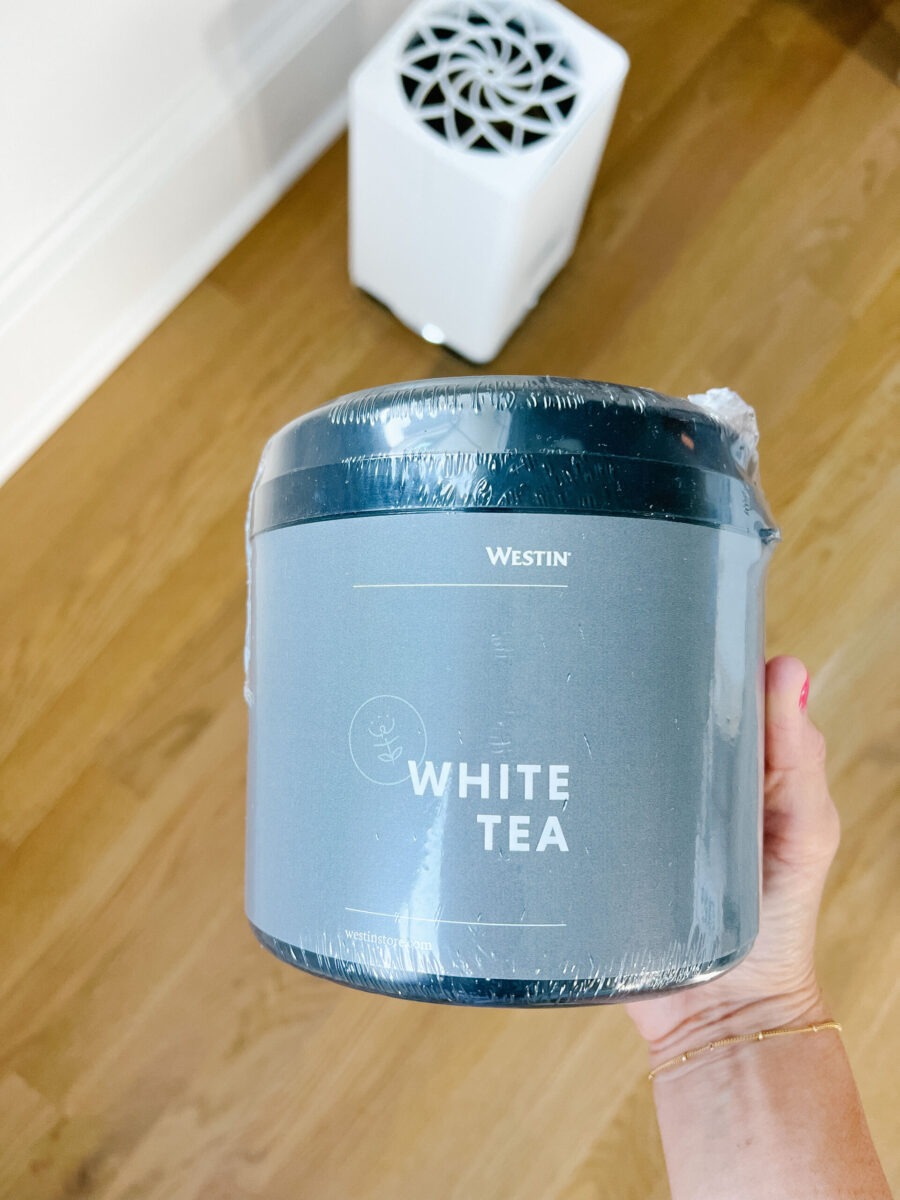 In Case You Missed It