Happy Friday!
Summer officially comes to an end for us this weekend! I cannot believe it.
1. Wrightsville Beach
We spent a few days in Wrightsville Beach this week with Matt's parents and it was absolutely wonderful! It was nice to unplug a bit, ignore all the things that need to be done for back-to-school, work on a 1,000-piece puzzle, and soak up the saltwater and sunshine. I still cannot get over how gorgeous the ocean looked — it almost felt like we were in the Caribbean! The kids spent two full days boogie-boarding their little hearts out too.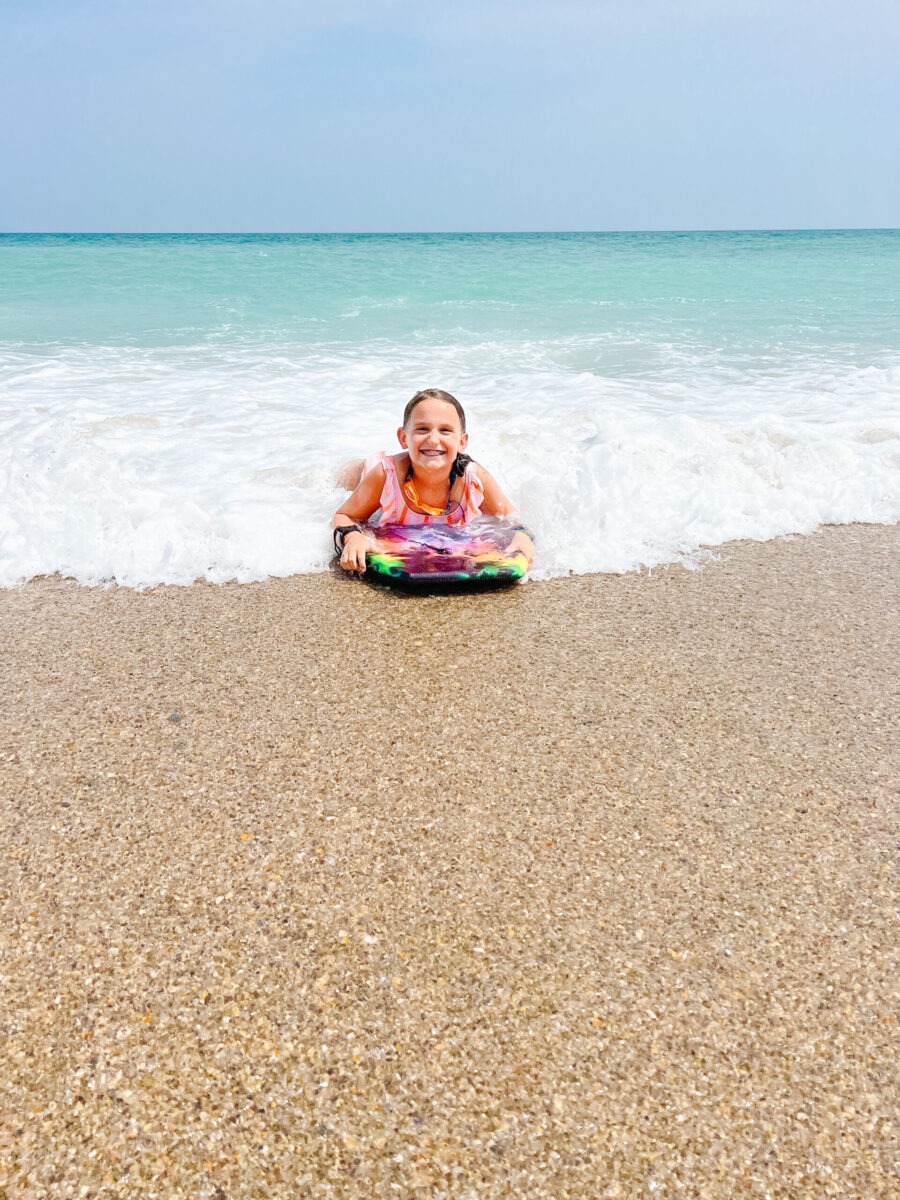 2. Book Review: People Like Her by Ellery Lloyd
Rating 3/5: A disturbing psychological thriller about an influencer stalked by a deranged killer. I went into this one blind and it kept my attention over two days but DANG this book is DAAAAARK and hard to listen to at times. Trigger warnings: All of them.
Book Summary: To her adoring fans, Emmy Jackson, aka @the_mamabare, is the honest "Instamum" who always tells it like it is. To her skeptical husband, a washed-up novelist who knows just how creative Emmy can be with the truth, she is a breadwinning powerhouse chillingly brilliant at monetizing the intimate details of their family life.
To one of Emmy's dangerously obsessive followers, she's the woman that has everything—but deserves none of it. As Emmy's marriage begins to crack under the strain of her growing success and her moral compass veers wildly off course, the more vulnerable she becomes to a very real danger circling ever closer to her family.
In this deeply addictive tale of psychological suspense, Ellery Lloyd raises important questions about technology, social media celebrity, and the way we live today. Probing the dark side of influencer culture and the perils of parenting online, People Like Her explores our desperate need to be seen and the lengths we'll go to be liked by strangers. It asks what—and who—we sacrifice when make our private lives public, and ultimately lose control of who we let in…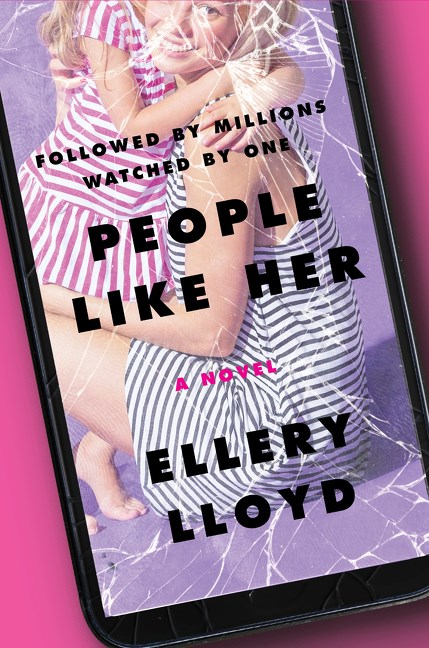 I shared on Instagram stories a few weeks ago one of our favorite meals we have delivered from time to time is the mahi mahi taco kit from Catch On Seafood (we also love the poke bowl kits!!!). If you're local, I highly recommend this boutique market for fresh-off-the-boat seafood, local proteins, and coastal provisions delivered right to your door. (Not sponsored, just love this company and have been using them for a while).
The mahi taco kit is $29.99 and arrives in a cooler bag that includes 1 pound of mahi, 8 freshly made corn tortillas, 3 Amigos Mexican Cantina salsa, fresh ginger cole slaw, fish seasoning, an avocado, and a lime. It's perfect for Taco Tuesday.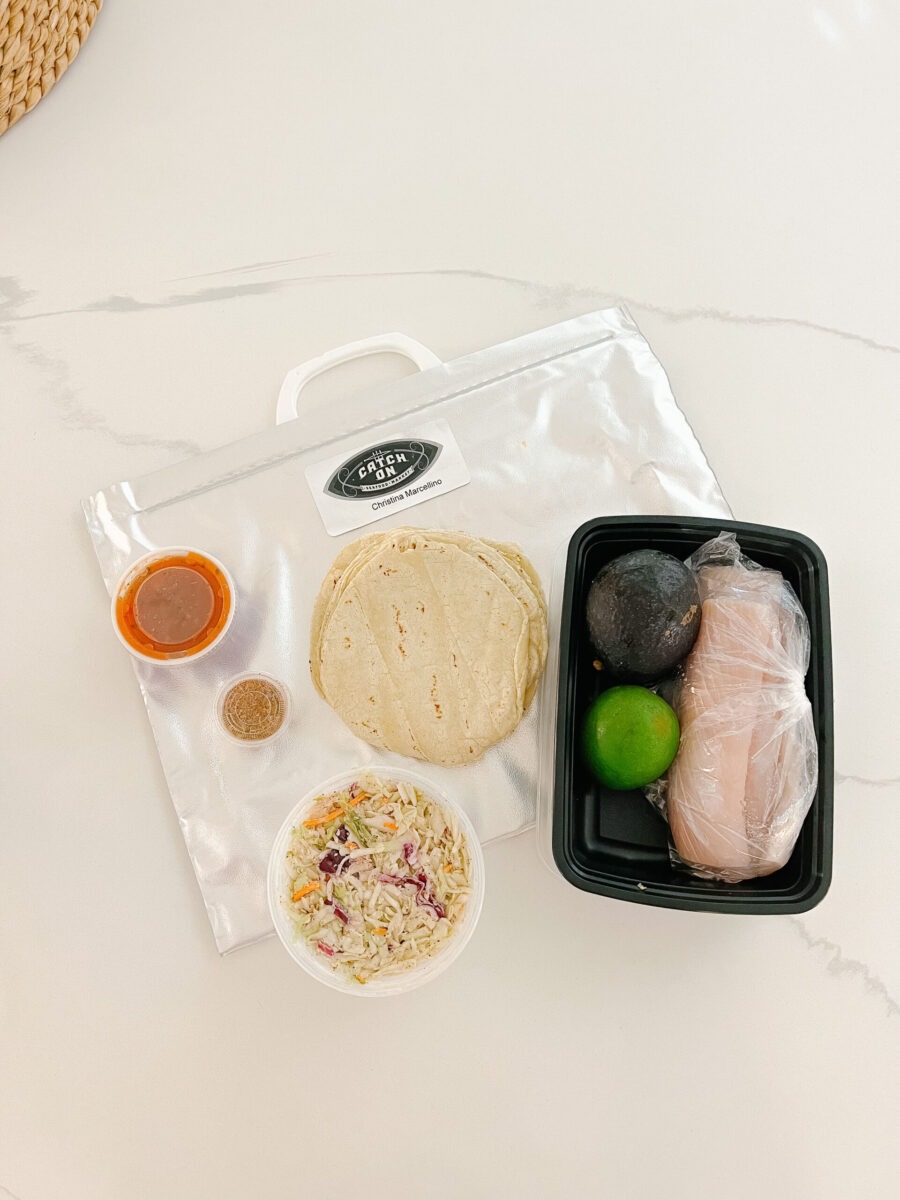 For my fellow gluten-sensitive and/or dairy-sensitive readers, I wanted to share this digestive aid I started taking at the beginning of summer to help relieve bloat and inflammation when I eat foods containing gluten or dairy. I especially love these for when I'm eating out or am on vacation! The hardest part is remembering to take them 20 minutes before your meal.
These lactase enzyme tablets contain digestive enzymes, turmeric, dandelion root, and black pepper, and are gentle on your stomach yet work really well (and fast) to help your body digest dairy and gluten. Obviously not recommended for those with celiac, but recommend them if you have sensitivity to gluten or dairy!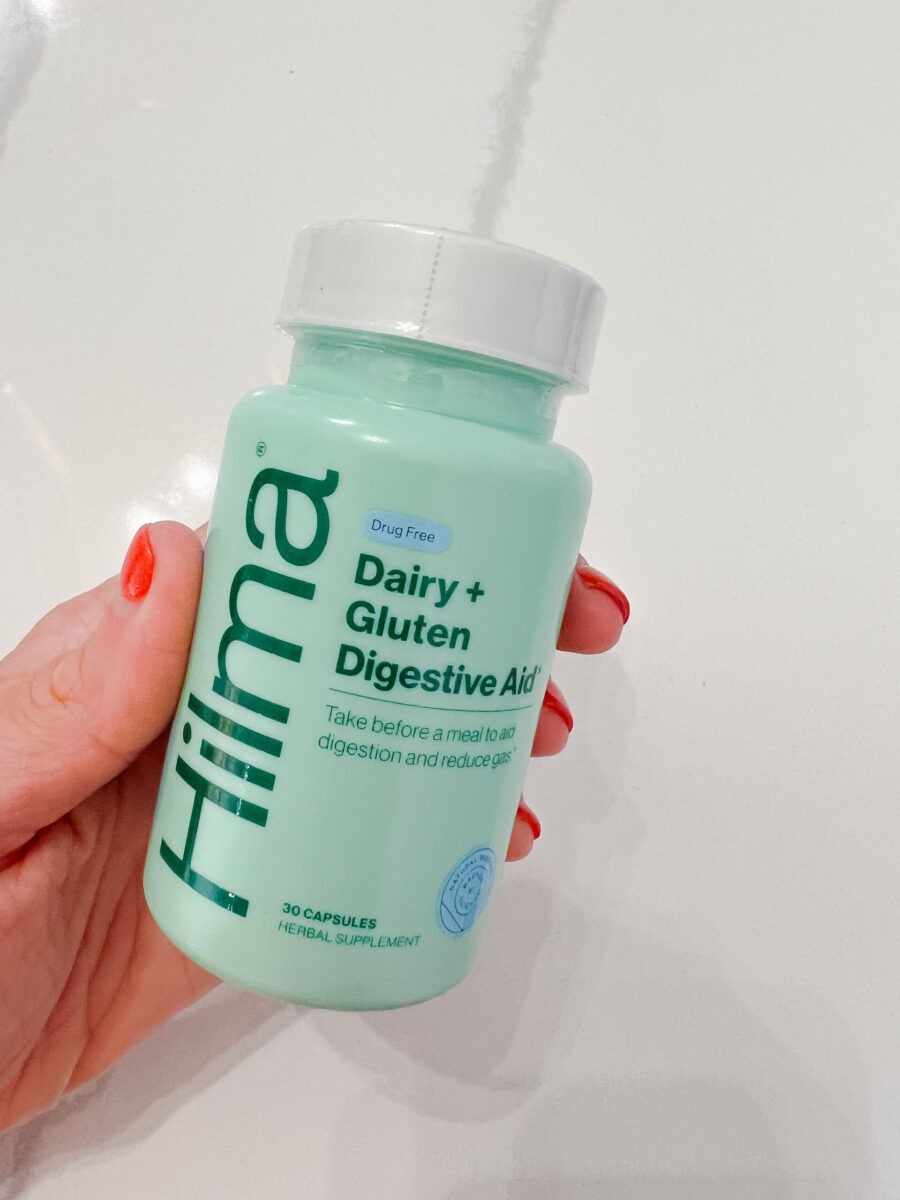 5. Questions To Ask Your Kids After School
This weekend we're excited for our annual back-to-school dinner tradition! We decided on a low country boil since it's one of the last boxes to check on our summer bucket list!
Anyway, preparing for our dinner (and printing my annual questionnaire) reminded me of a Parent Cue newsletter I recently read that contained a handful of simple questions to ask your kids to kick-start a meaningful conversation.
We typically go around the dinner table and share our "high, low & buffalo (something funny)" from the day, but I really liked these questions too:
What are you most excited about right now?
What do you and your friends laugh about these days?
What is something cool you heard or learned about recently?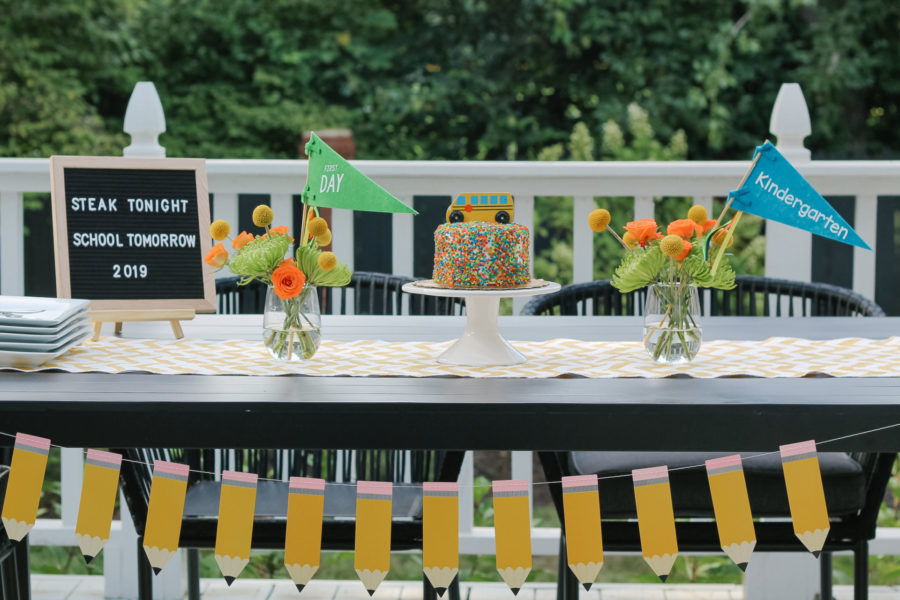 In Case You Missed It