Happy Friday!
This is our first weekend in a long time that we don't have ANY sports — the kids finished their soccer season last weekend!
While this is unlikely to ever happen again, somehow I managed to get them on the SAME team which was truly a logistical victory — and also super fun to watch. They played really well together as teammates.
So for the next few weeks, we are in the glorious sweet spot that is in between soccer and basketball season. And I'm going to enjoy it — because it's not going to last long! Our winter sports line-up is WILD and I have no idea how we will pull it all off, but I'll cross that bridge when we get there.
Anyway, we have a fun weekend ahead filled with Halloween festivities. My love for Halloween has grown so much as the kids have gotten older and their excitement for the holiday has grown. They are both really pumped about their costumes, trick-or-treating with their friends, Halloween parties, and of course candy!
I hope you all have a lovely weekend.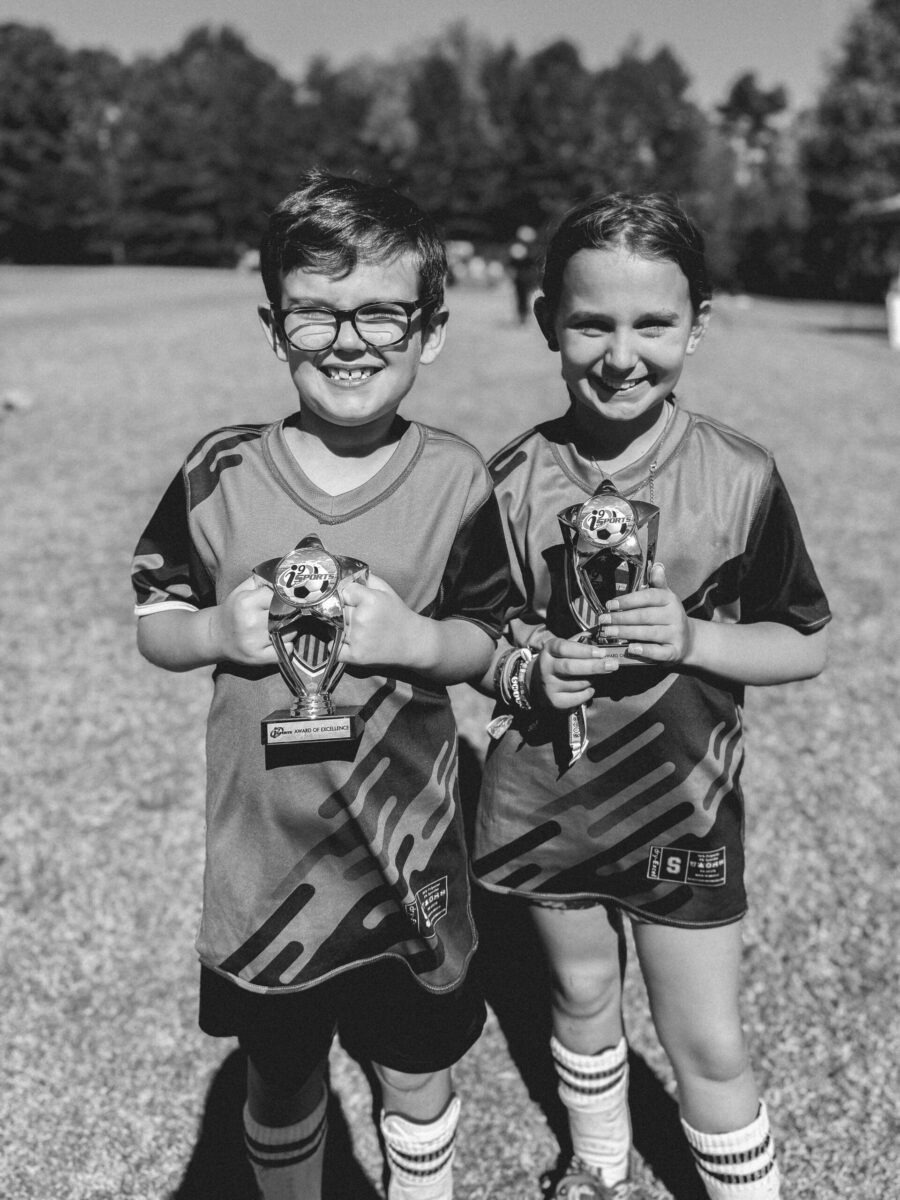 1. Taylor Swift Eras Tour Movie
Last weekend I went to see the Eras Tour movie with a few of my girlfriends and it was unbelievably fun. All of us got dressed up (mostly in Reputation era) and for 3 hours straight we danced and sang every song at the top of our lungs. Truly an amazing experience that made me want to see her in concert more than ever.
I'm definitely going to take Caroline to see it soon — maybe over Christmas break now that the showings have been extended through the year!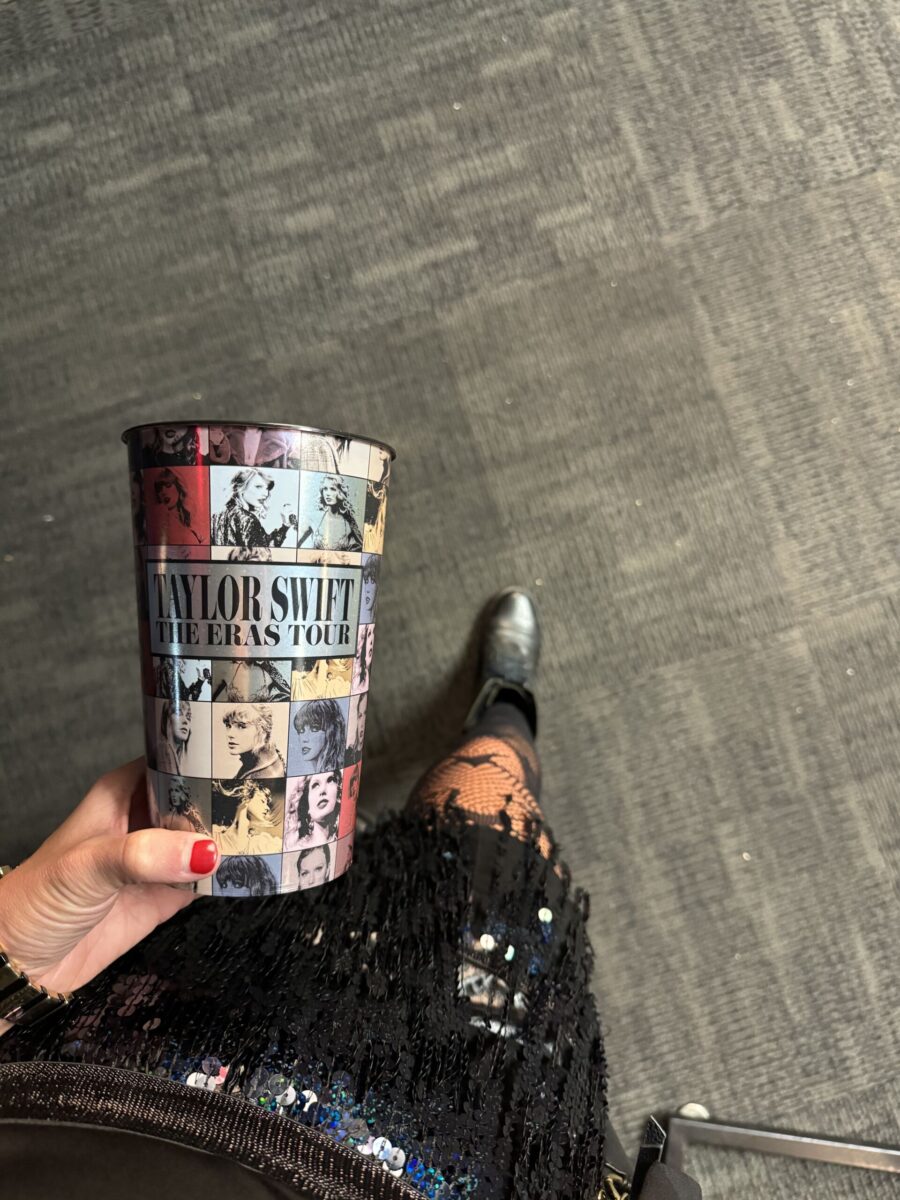 2. Easy Game Day Appetizer
If you're looking for a delicious and super easy game day appetizer to whip up, I made this Caramelized Onion Dip last weekend and it was a big hit! I served it with two types of crackers and sweet peppers.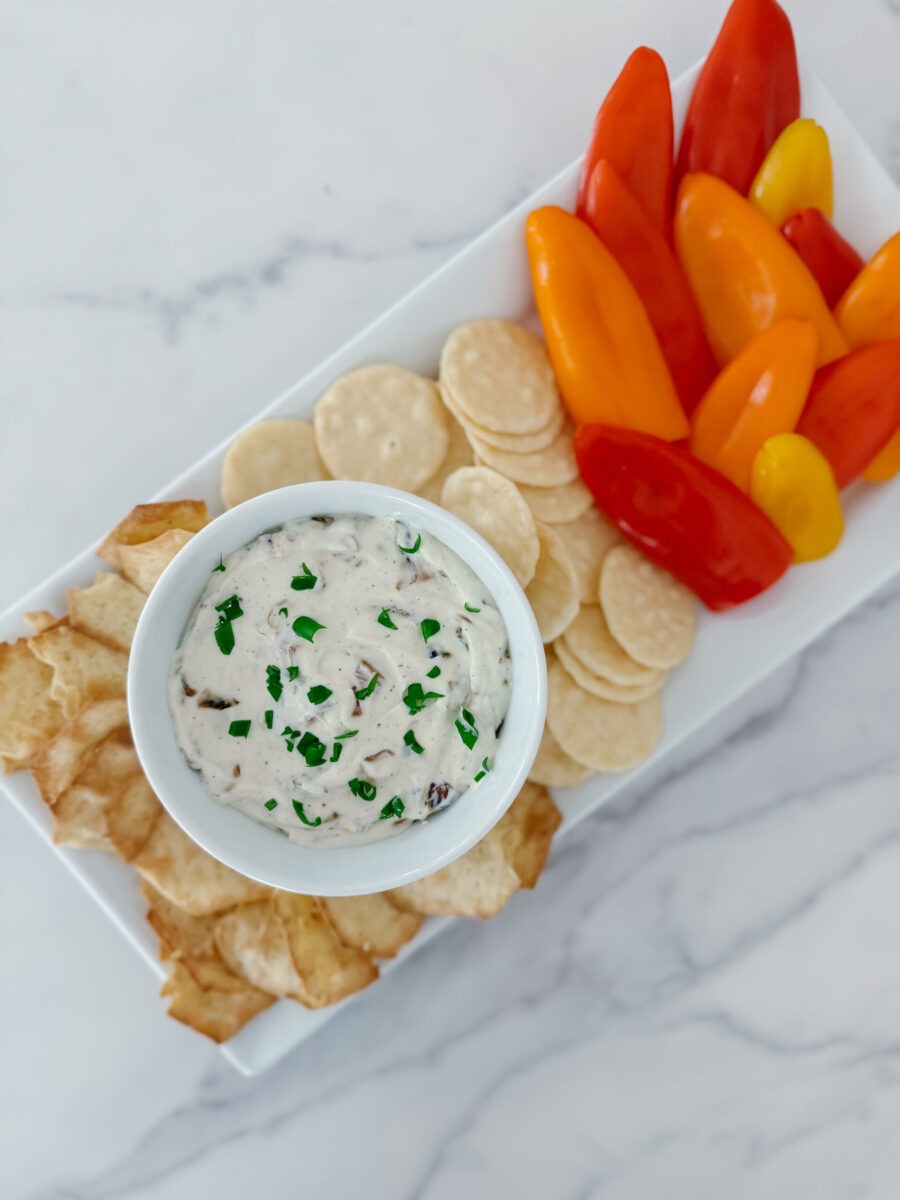 I have been on a mission to improve my hair loss and texture for almost two years. I've tried a million products — some I like and continue to use, some that were a waste of money.
Anyway, this hair serum has really impressed me. It's a no-rinse treatment that you apply while your hair is wet. It doesn't make your hair greasy and has tremendously helped restore shine and a silky smooth texture to my hair.
I will continue to repurchase these forever and ever.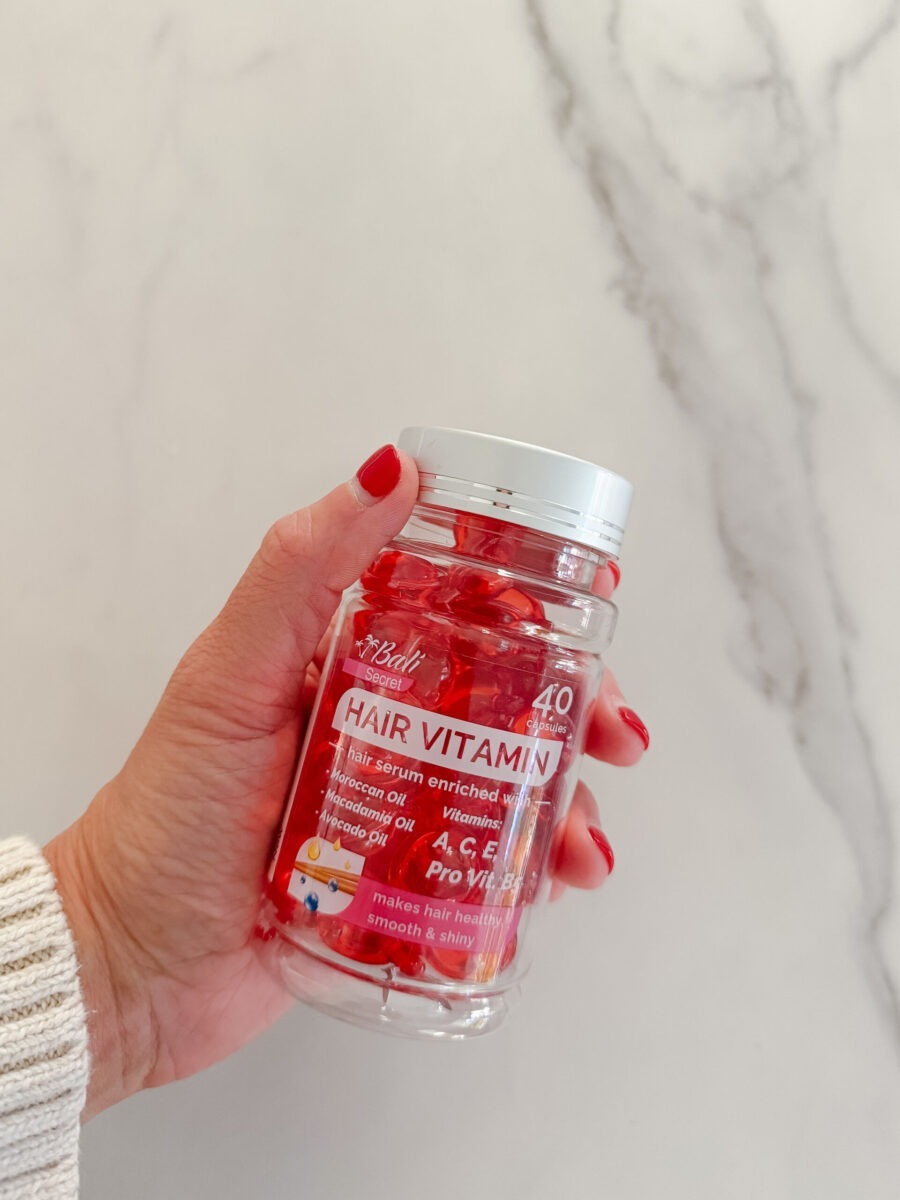 I've shared Caroline's devotional book previously and wanted to share the devotional I recently got Thomas! The Love Does adult version is super popular and I've heard really good things, so when my bible study leader recommended the kids version I scooped it right up. Thomas really likes the stories — they are short, impactful, and encouraging. It's perfect for ages 8-10'ish.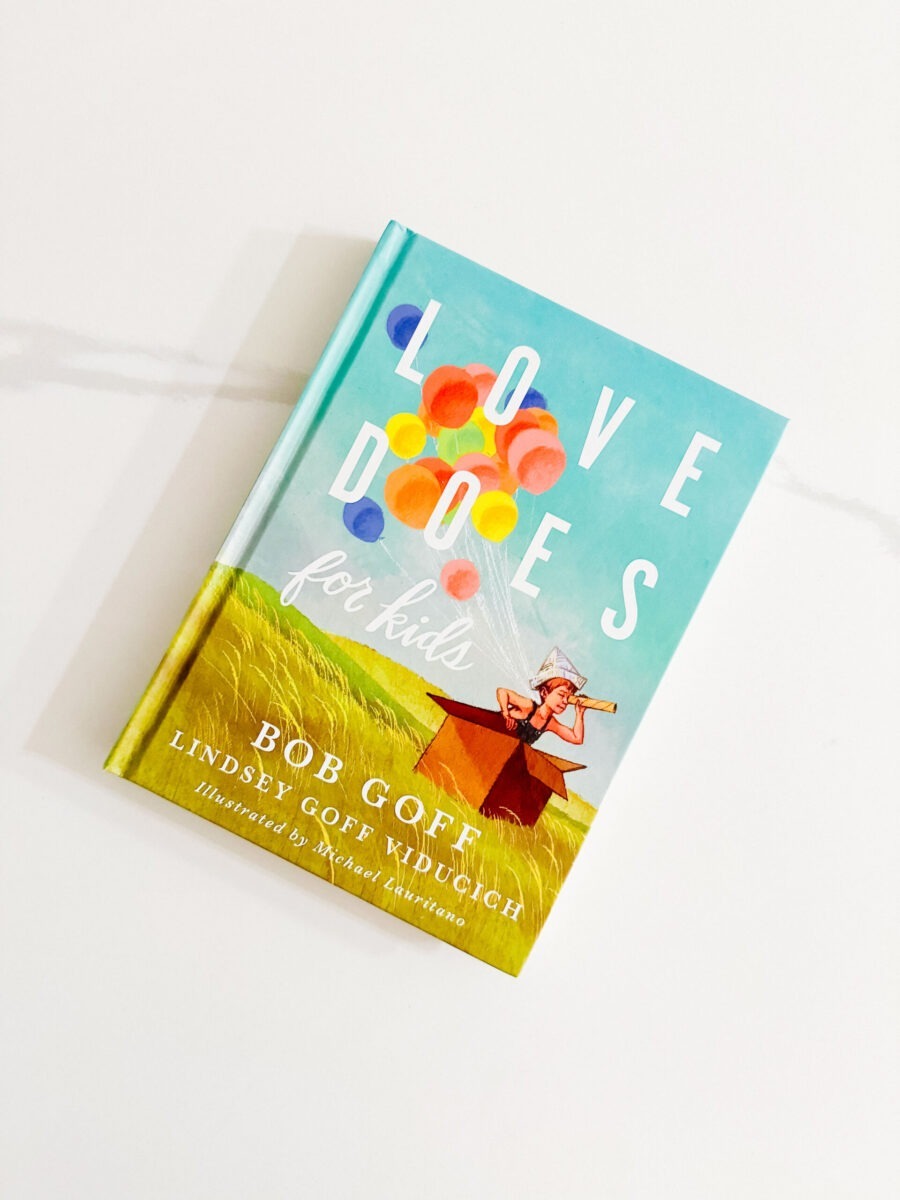 5. Cropped Sweater Hack
I shared a few sweater hacks on Instagram earlier this week — how to put a sweater on and not get makeup all over it, and how to tuck a sweater with a dress/skirt for a cropped look. If you missed them, they are saved in my "HACKS" highlight.
For the cropped sweater hack, I shared how I used The Tucky, an undergarment accessory that allows you to tuck your tops into a crop, or get the tucked-in look without the bulk. It is so easy to use and is fully adjustable. The Tucky would be a great gift for a Favorite Things Party, stocking stuffer, or for yourself!
PS – This Chunky Knitted Pullover Sweater I'm wearing is one of my top 5 sweaters ever from Amazon. I purchased several colors back in 2020 and they have held up SO well after many washes.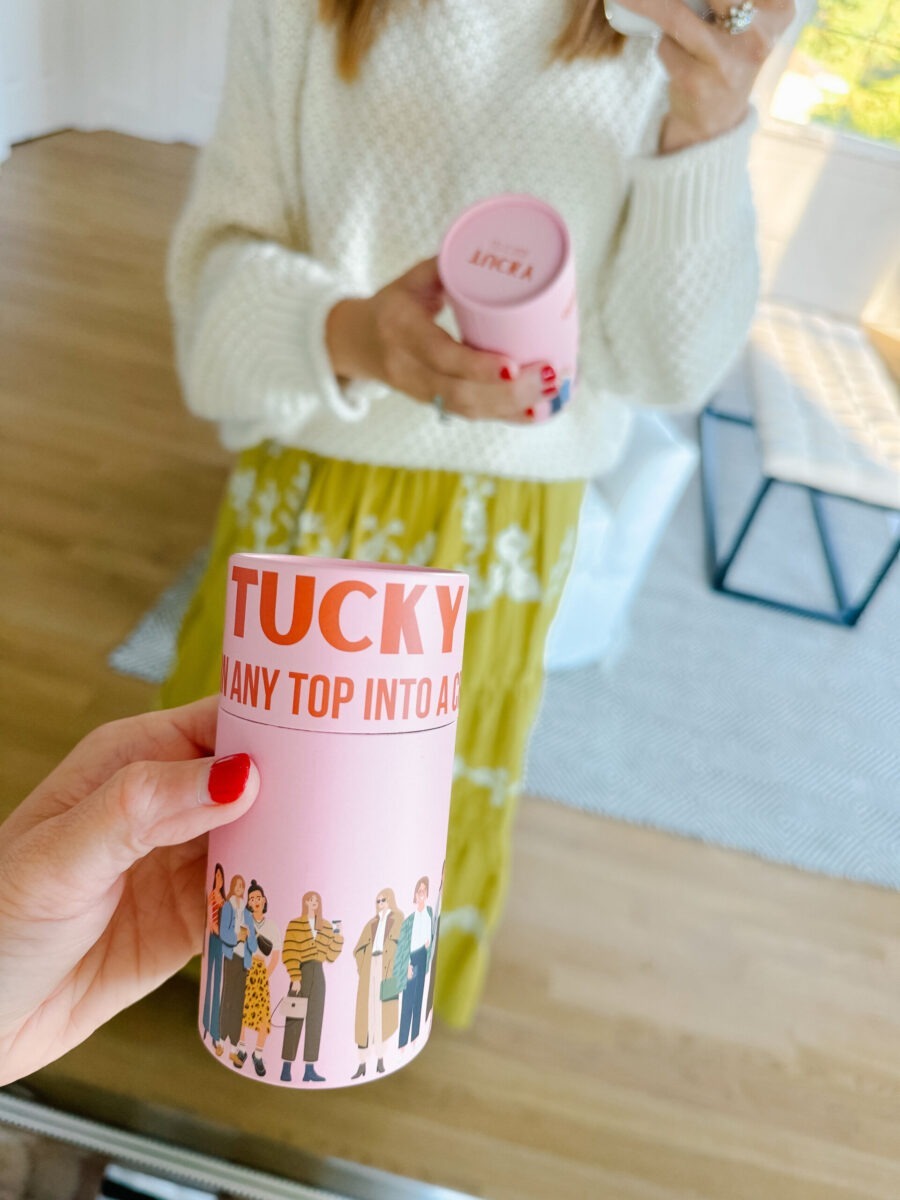 In Case You Missed It