First five on Friday of the year!
one // We rang in 2019 with our friends! It was a fun night and I was excited to bust out my Grandma's fur for the occasion. Before we left for the party, Caroline snapped this picture of us…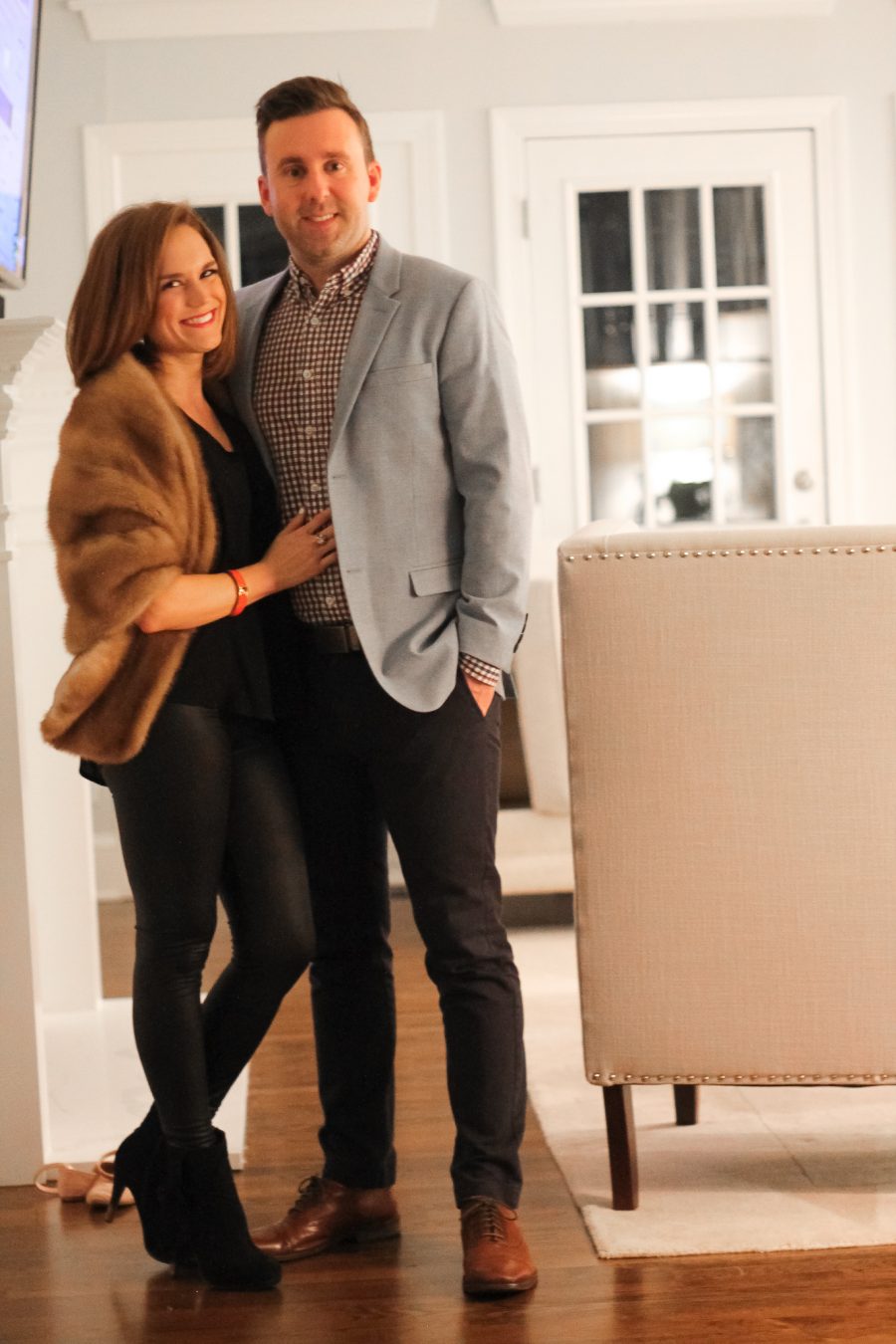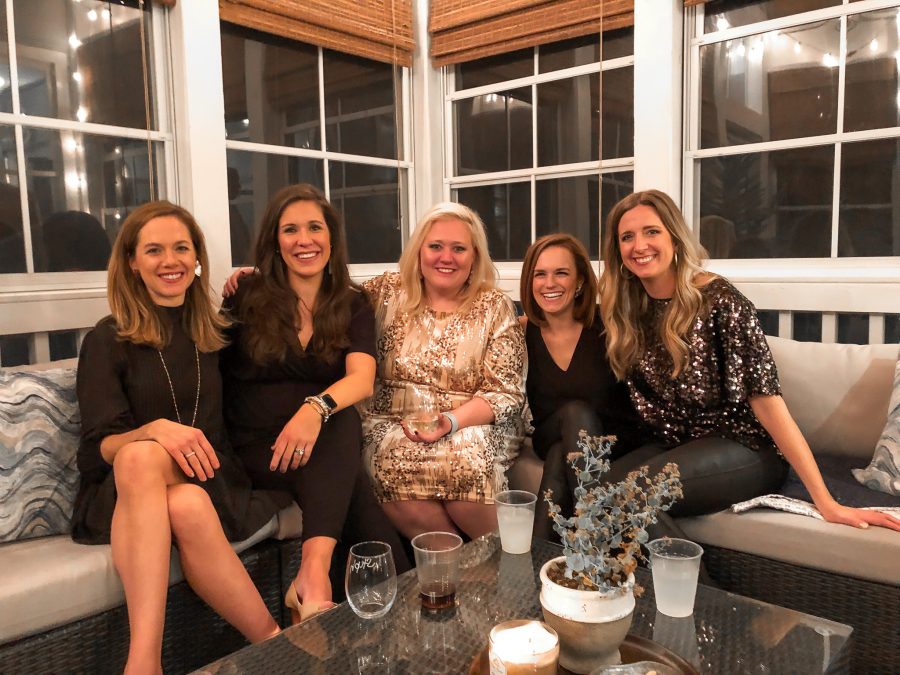 two // Caroline has seriously been killing me lately with her fashion. She absolutely loves picking out her own outfits for school and every day Matt and I are always excited to see what she comes down the stairs in. This little outfit was one of our favorites this week. I wish she would stay this little forever. Seriously. I love her so much at this age right now.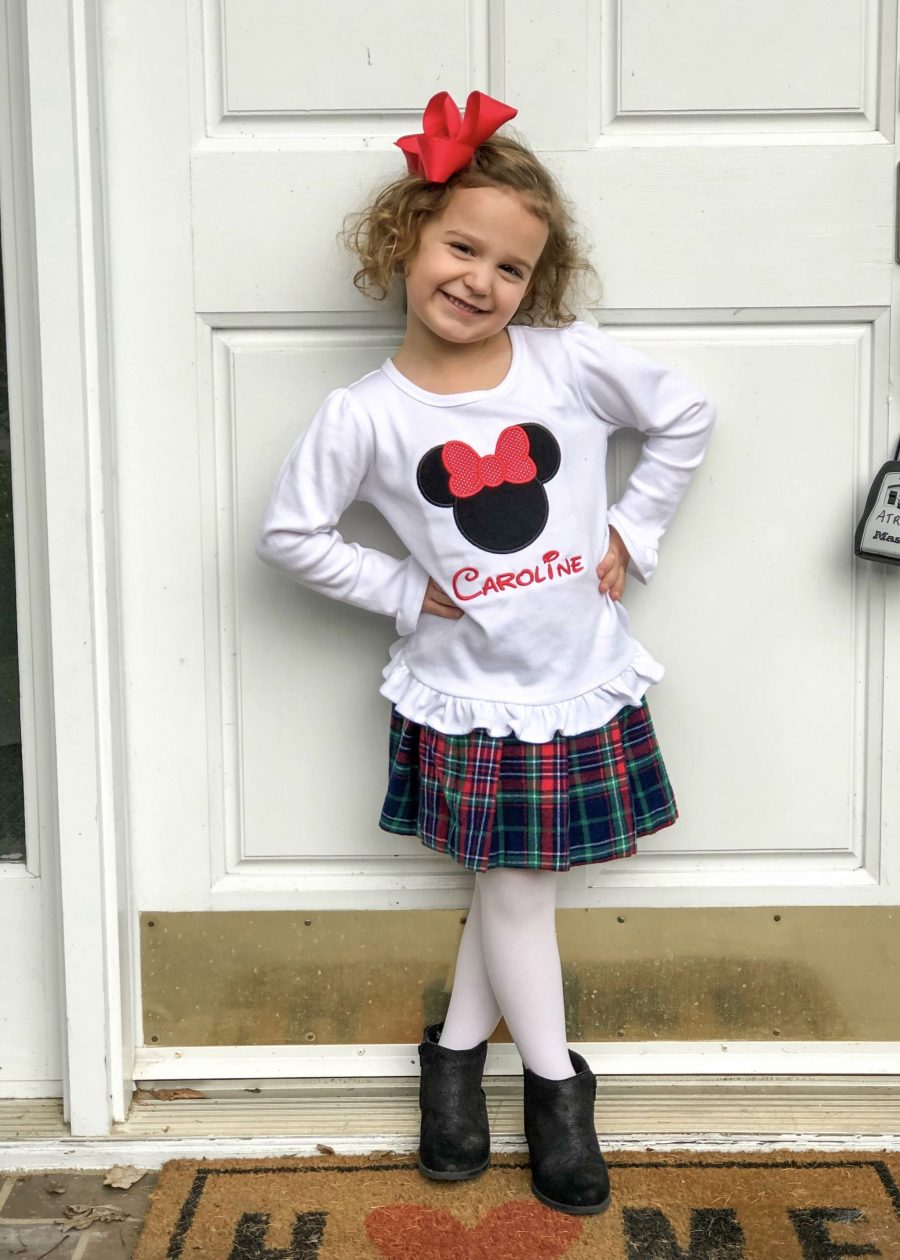 three // There are some really awesome sales going on right now. I LOVE these block heel pumps on sale at Nordstrom for $50!!! They come in six colors. Here are a few more of my top picks from the Nordstrom sale!

Loft is also having an amazing sale! A few favorite things I have my eye on…

four // A few fun meals I've had around Charlotte recently…
Left: Matt and I had a breakfast date last week at Common Market! It's been forever since we've eaten here and we forgot how amazing this place is. Our breakfast sandwiches were unreal.
Middle: Last weekend Caroline has her first sleepover at her friend Anna's house. Thomas was distraught so we took him out for burgers & tots and his own TV at Kickstand…and he cheered right up.
Right: I met my girlfriend Caroline for lunch at 7th Street Market and I grabbed a spicy tuna burrito from Bonsai Fusion — so good!
five // Who all is IN for Faster Way to Fat Loss? I am so dang excited about it and have been planning out my grocery list, ordering items from Amazon and meal planning. If you are starting too, here are 5 items I picked up this week at the recommendation of my coach!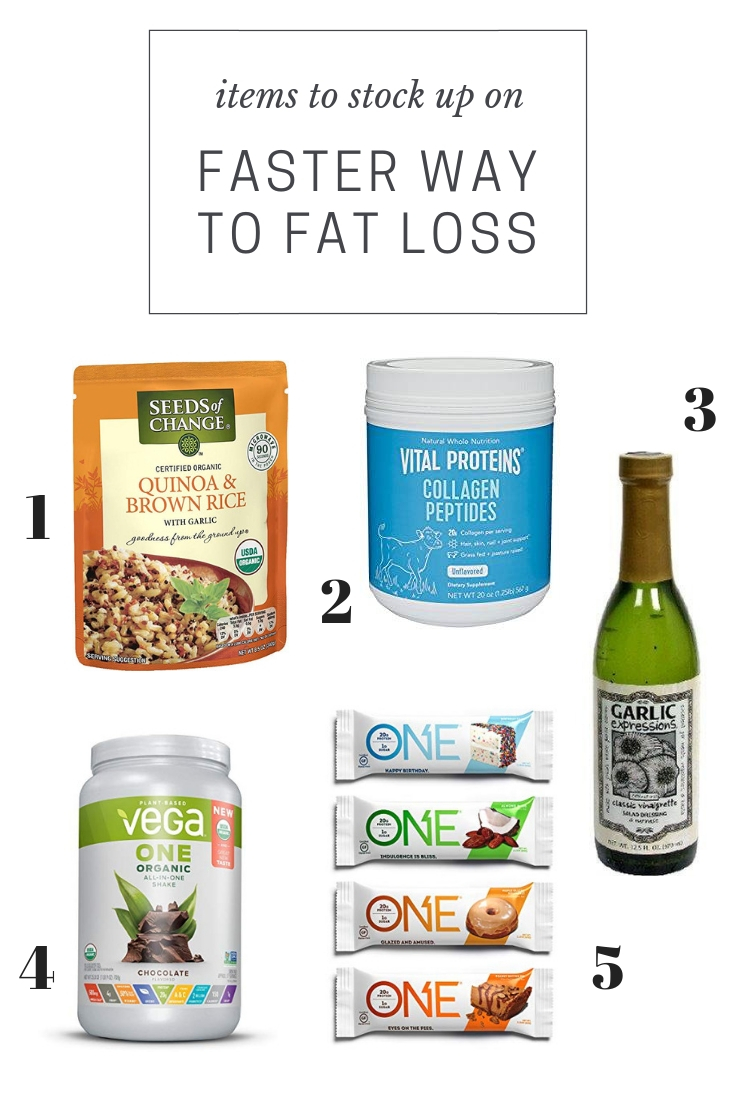 Happy weekend, friends!