Happy Friday!
First of all, THANK YOU for all of the fun birthday ideas for Caroline!!! I am feeling so much more confident now that we're going to pull off a fabulous quarantine birthday for her in a few weeks!
1. Quarantine Scenes This Week
I swear whenever the kids sense we have a full day of conference calls they get really sneaky. Water guns are definitely not allowed in the house, yet in between calls one morning, I caught Thomas filling his up with TOILET WATER. I sent the water guns (and kids) to the backyard and then a few hours later I returned to the powder room to find the water gun in the sink…with the faucet running…for who knows how long…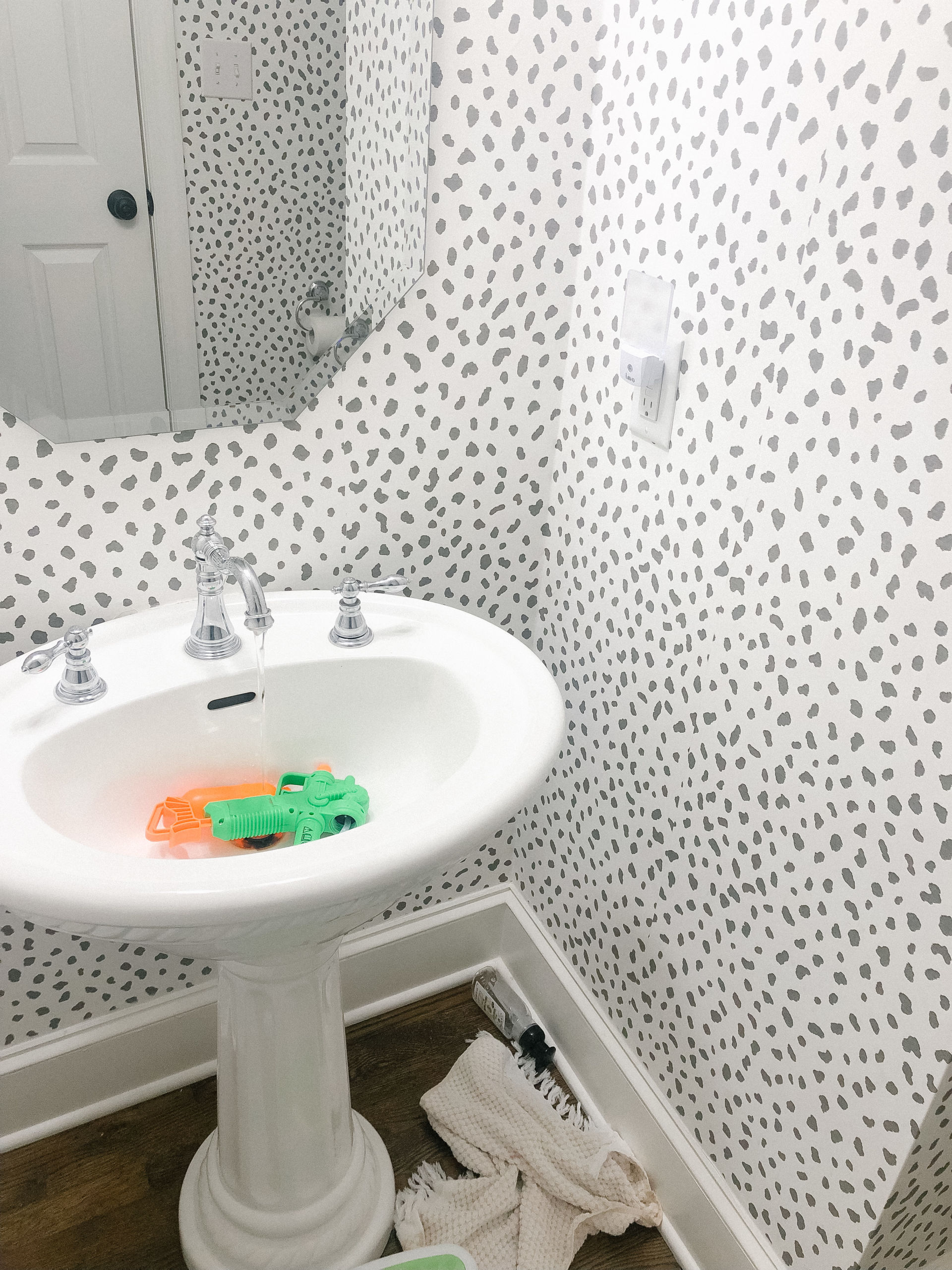 Dad of the year keeping the kids busy with cardboard cities and indoor putting green!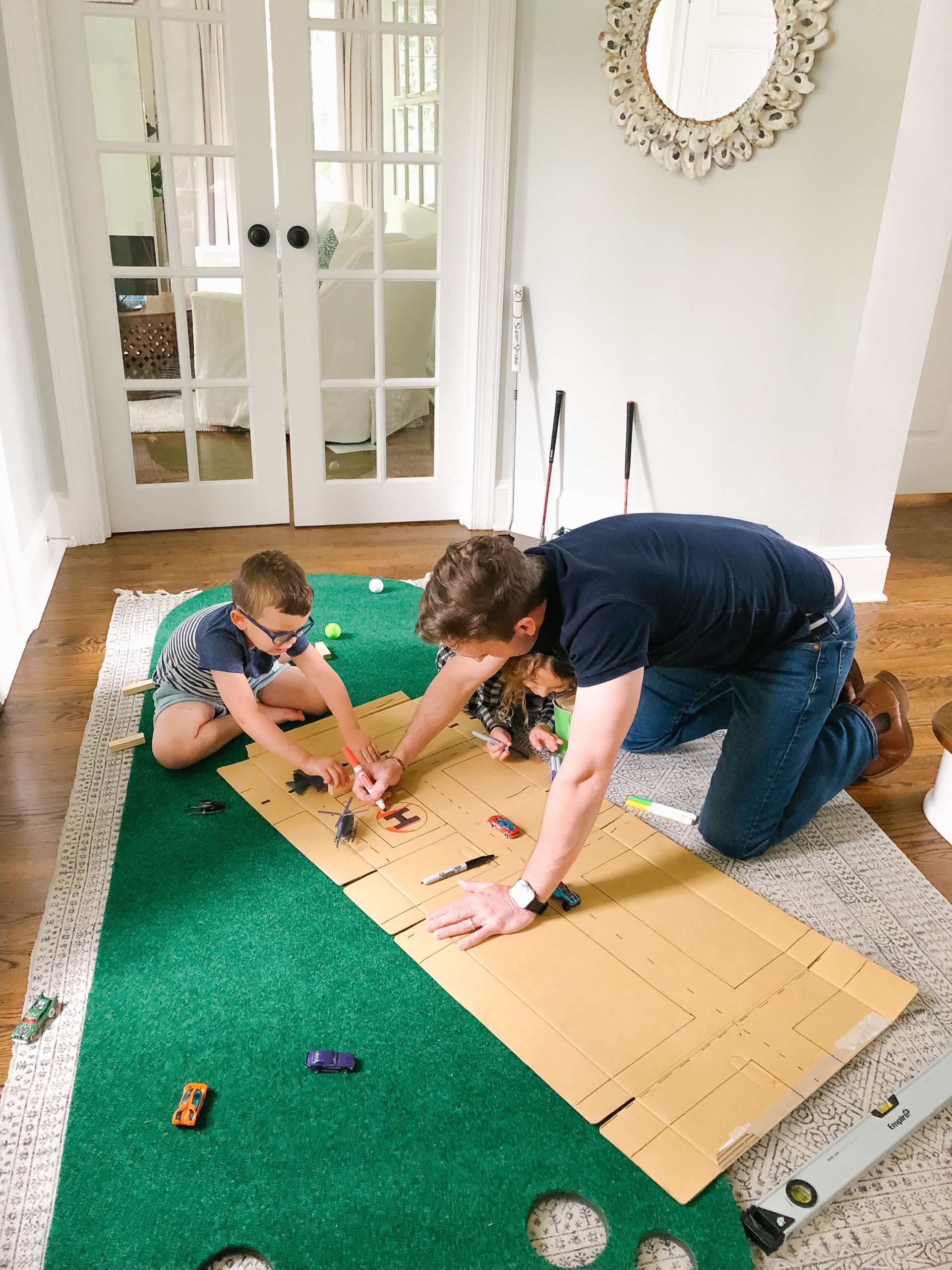 Last night we played Zoom Pictionary with my sister and Ryan and had a blast! After too many watermelon margaritas, Lindsey drew minnows for the word "tadpole"…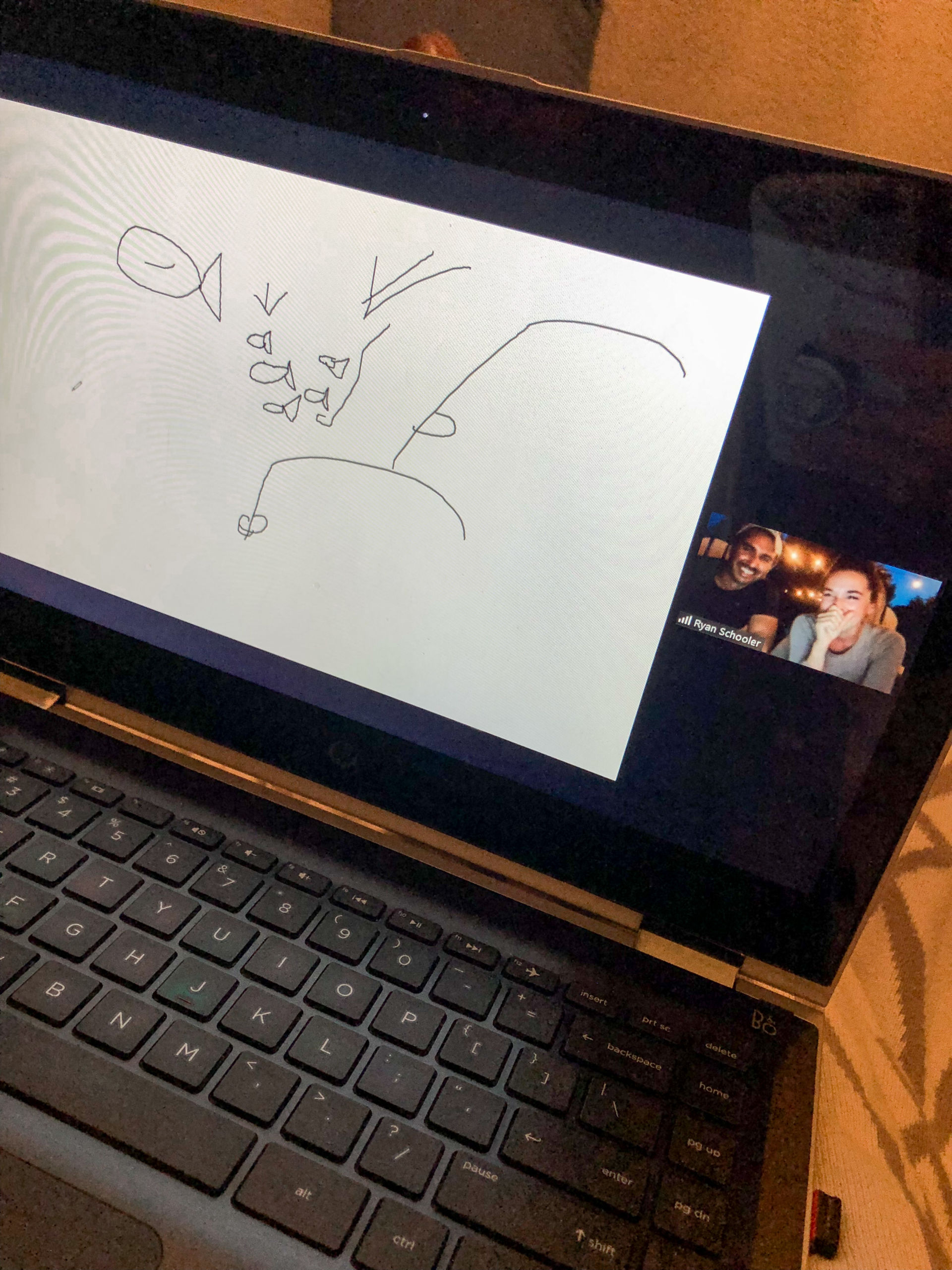 I blogged about this silly product last summer and had to mention it again because it's been such a hit lately with all the extra time we've been spending outside. This electric fly swatter works SO well and is one of Matt's favorite gadgets to play with (and also very entertaining to watch him chase bugs around with this). Highly recommend!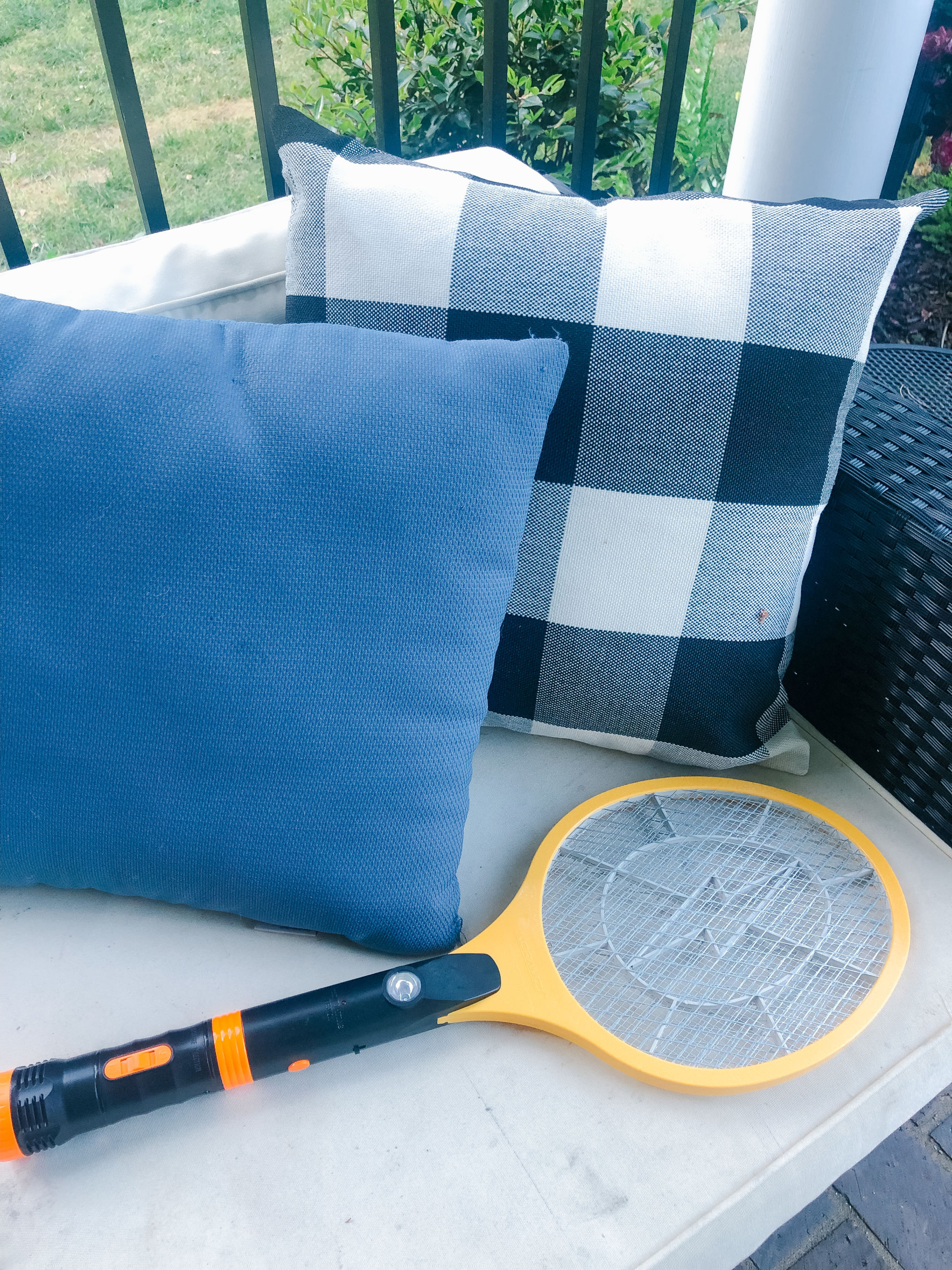 Last weekend we made our favorite grilled cheese sandwiches for lunch and I took some new pictures to add to my recipe post from 2016! This toasty sandwich is stuffed with different cheeses and lots of GREEN too! I'm sharing the link to the recipe again if you're looking for some delicious comfort food during quarantine — or anytime! This is one of our go to summer sandwiches!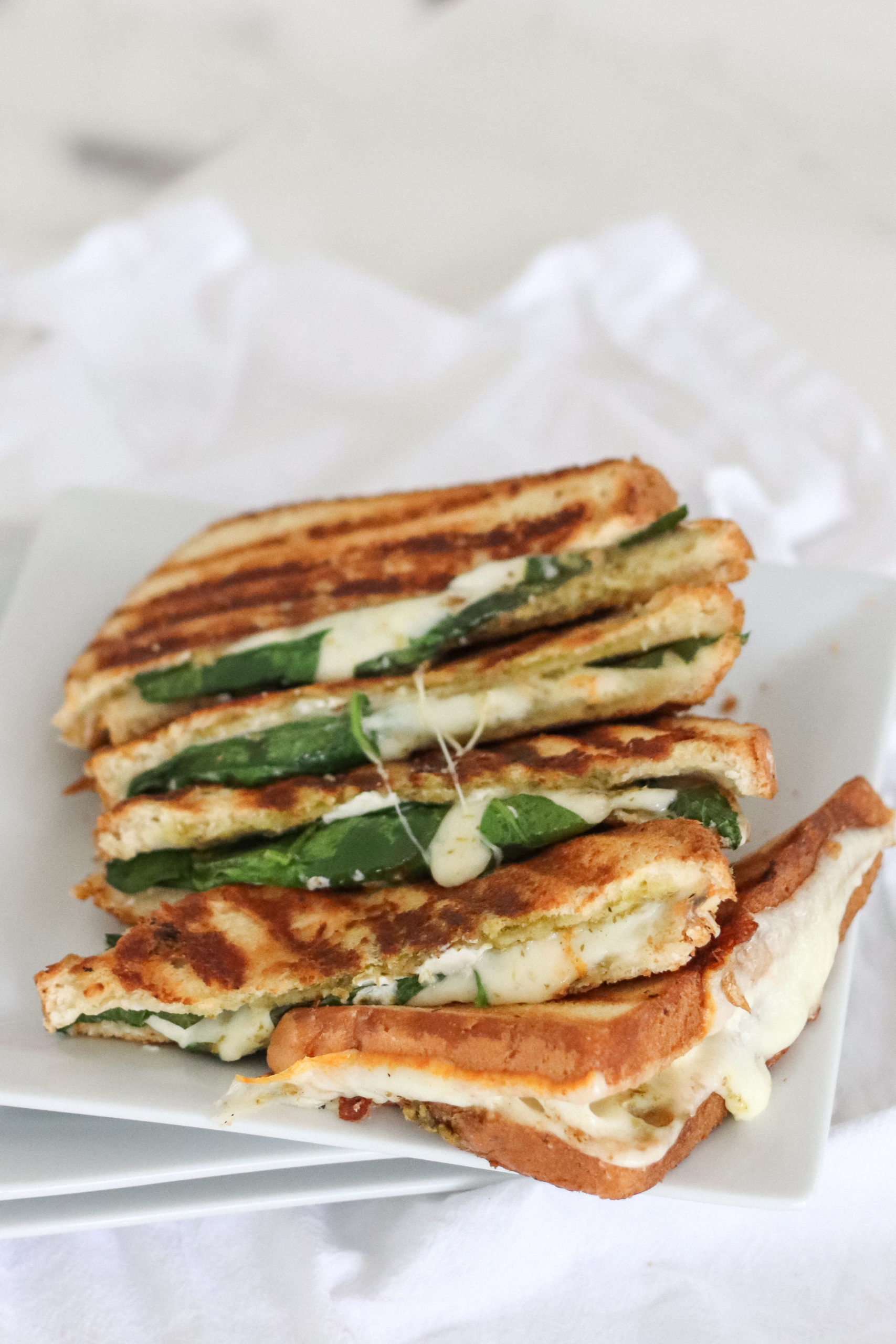 I've been obsessed with my silicone loofah since I received one at my Favorite Things Party. My entire family has been envious of my loofah and I recently discovered the kids have been using it at bath time. Their overuse of apple scented soap gave them away. And since a loofah is not on my list of things I prefer to share, I purchased a three pack for the rest of the family and everyone LOVES their loofahs.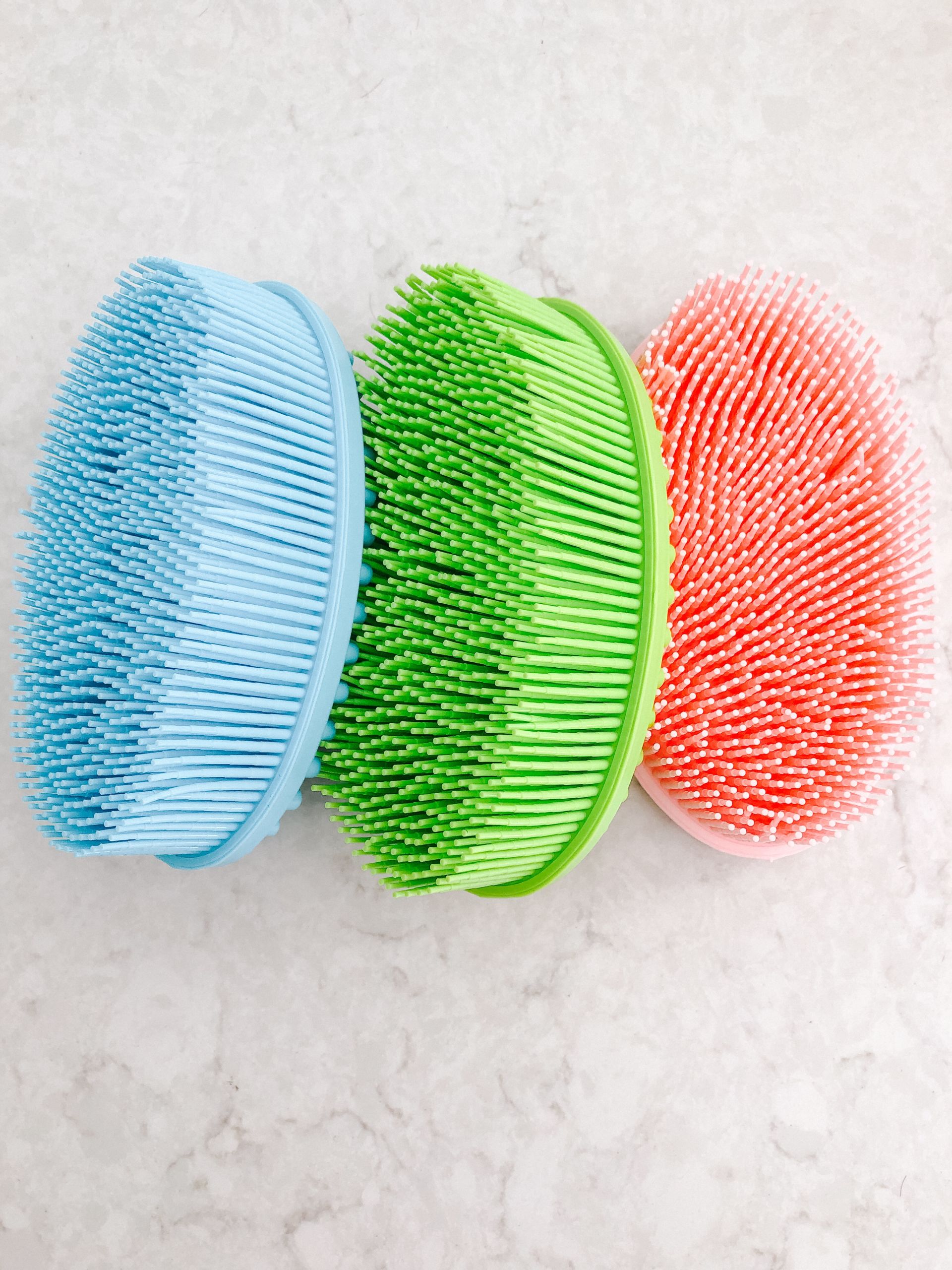 5. Sephora Sale: My Top Product Picks
A few of my favorite products I am stocking back up on during the Sephora sale. (Don't forget to use code: SPRINGSAVE at checkout to save 10% if you're an Insider or 15% if you're a VIB Member)!
Tan Luxe — The Gradual: I started using this tanner after it was ranked the #1 reader recommended sunless tanner and y'all…IT IS SO GOOD!! You were all right, this is definitely the best sunless tanner I have ever used. I love that it doesn't have the usual tanning lotion smell and I've been using it before bedtime and nothing gets transferred to my sheets! You all never disappoint with your recommendations.
Isle of Paradise Tanning Drops [color: sun-kissed glow]: These are the drops I use for my face and I love them so much. I started using this product recently and Matt has complimented me several times on how pretty I look (without makeup) and finally I told him it's my tanning drops! I just add a drop to my moisturizer and apply it all over my face and neck — it's a gorgeous glow color!!
NARS Radiant Creamy Concealer [color: vanilla] // Hands down, the best concealer out there. It works miracles! It's creamy, smooth and can cover even the darkest under eye circles. I've been using this for years and have never found any better concealer out there.
Mario Badescu Seaweed Night Cream: This night cream is incredible. It goes on super thick, smells so clean and kind of like…well, seaweed! I love all Mario Badescu products and use a lot of them so I knew this product wouldn't disappoint. A little cream goes a long way so it lasts a long time and is a great price point!
Jo Malone Travel Duo: The travel set includes the two most popular Jo Malone scents from my Reader Round-Up: Top Fragrances post and the price is amazing! I purchased this set and it really is incredible.
Too Faced Peach Perfect Comfort Matte Foundation [color: nude] // This is hands down the best foundation I've ever used. It's a medium coverage matte foundation that doesn't go on thick or cakey. It's smooth, light and infused with peach and sweet fig cream! My friend LRT used this on me a few years ago and I've been hooked ever since. She knows her makeup and I trust her with all of her recommendations!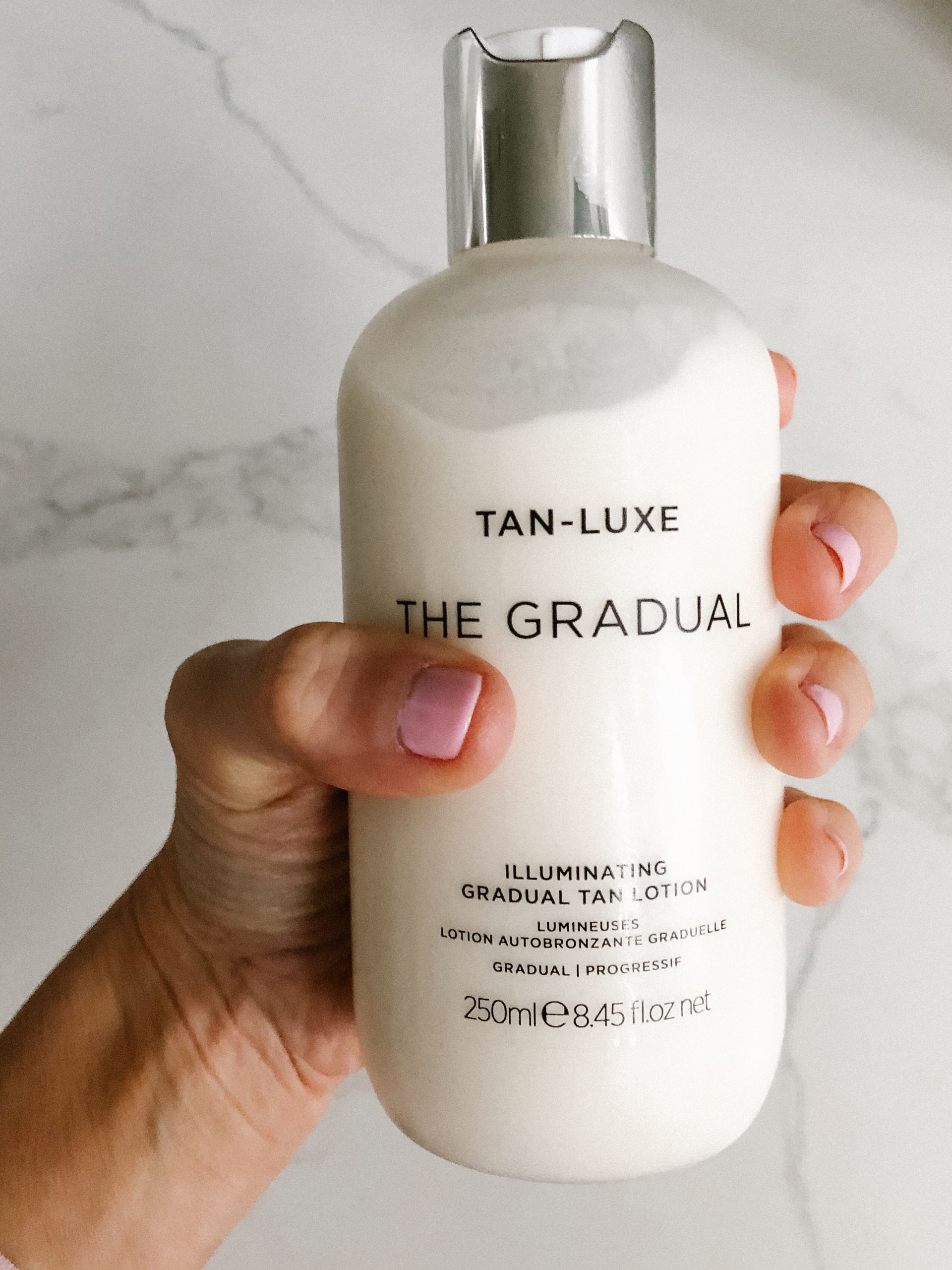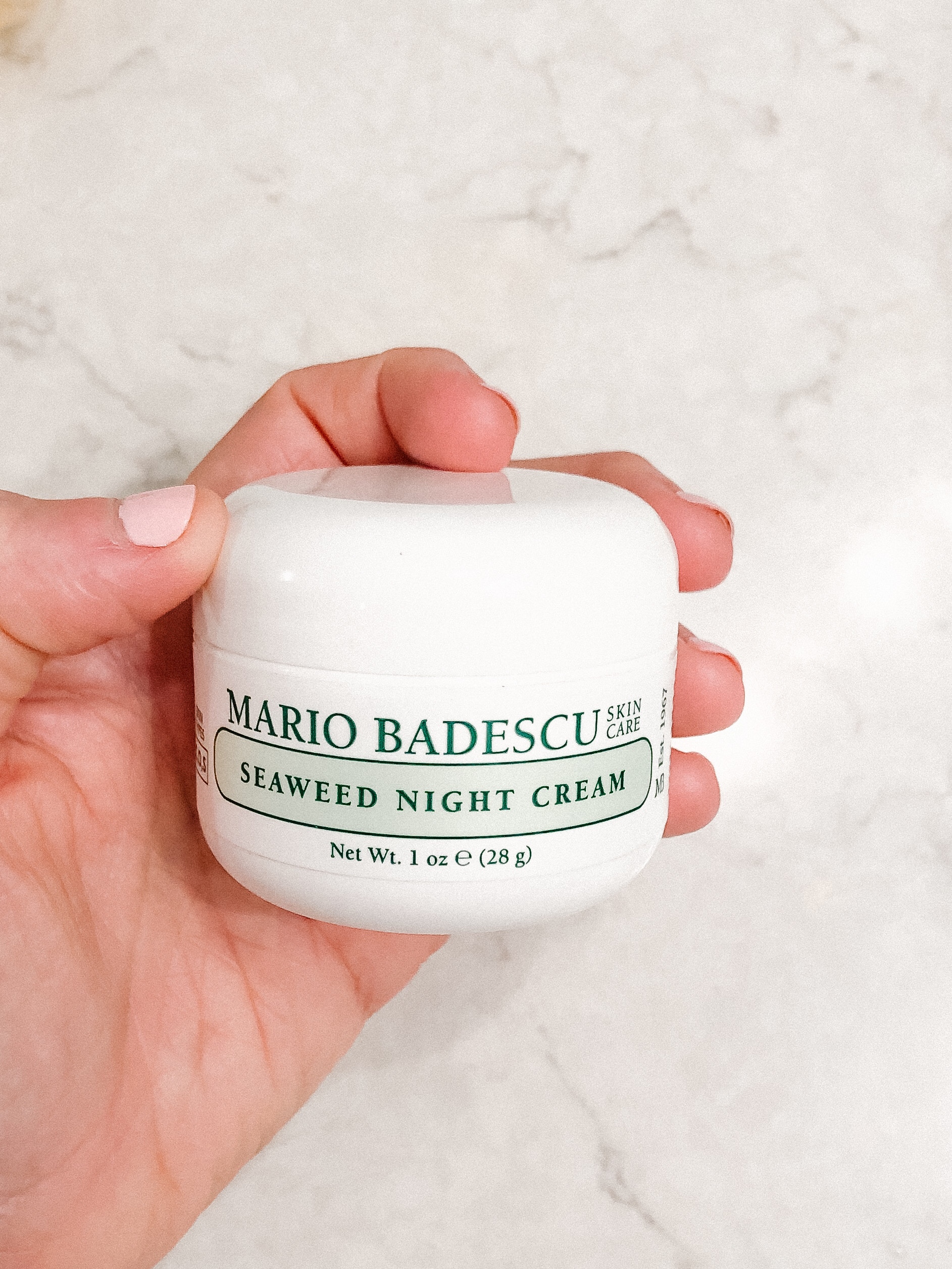 In Case You Missed It