Matt and I went back and forth about whether or not to get a Christmas tree this year. With our kitchen renovation displacing multiple rooms in our house there really isn't a big enough space to put a tree without being in the way of our construction site or reduced living space. Also, I can't imagine adding one more thing to collect construction dust right now. So we decided to skip the big family tree and instead opted to get each kiddo their own mini tree to decorate and place in their rooms. It was a win-win for everyone!
No surprise, Caroline wanted her tree decked in glitter, all things pink and sweets!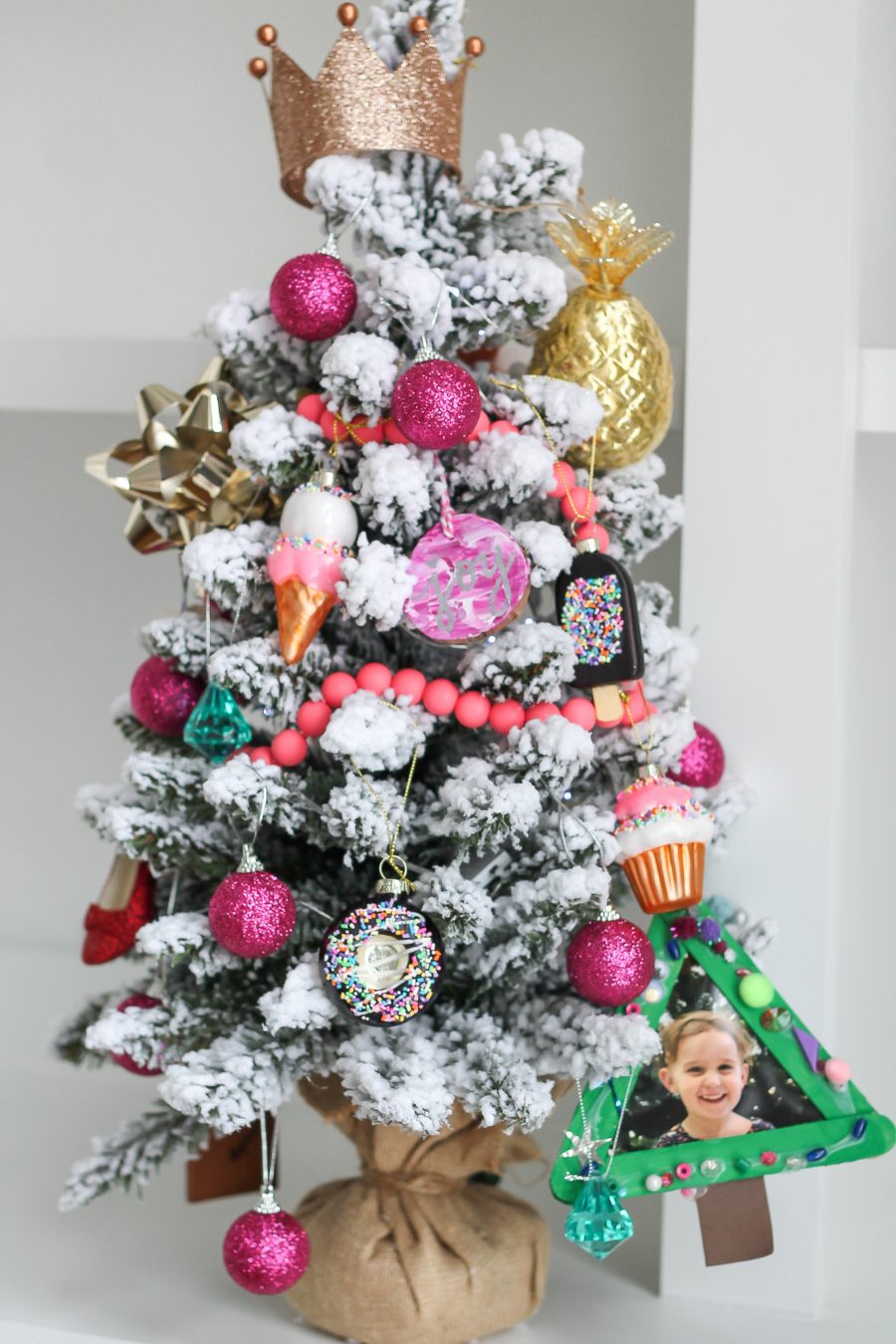 JOY ornament handmade by Audrey Hood

The only request Thomas had for his tree was construction trucks so we got a little creative and turned a handful of his toy trucks into ornaments.