I am always looking for new homemade lunch ideas to eat during the week.
A while ago I asked y'all for your favorite quick and easy lunch ideas. I received so many awesome responses and wanted to round up the most popular ones in case you're looking for new lunch ideas.
One of the most popular responses was LEFTOVERS! I usually eat leftovers whenever they are available, otherwise I try to whip up something suuuuuper easy.
Lunch Bowls
Various bowls were among the most popular recommendations — especially lots of taco varieties. I like to make bowls on Sunday or Monday and eat the leftovers throughout the week.
Burger bowl
Korean beef bowl
Burrito bowl
Ground turkey + black beans + salsa
Salmon + rice bowl
Greek
Chicken Salads
So many of you whip up different kinds of chicken salads throughout the week. In fact, last year I rounded up all your favorite recipes and tips in this Chicken Salad Recipes post. If you like chicken salad, I highly recommend checking out that post!
Breakfast for Lunch
This is actually my go-to most days. I love to make avocado toast, an egg sandwich or scrambled eggs. Here were the top breakfast recommendations:
Egg sandwiches
Hard boiled eggs + turkey bacon
Avocado toast w/ fried egg
Omelettes
Eggs & toast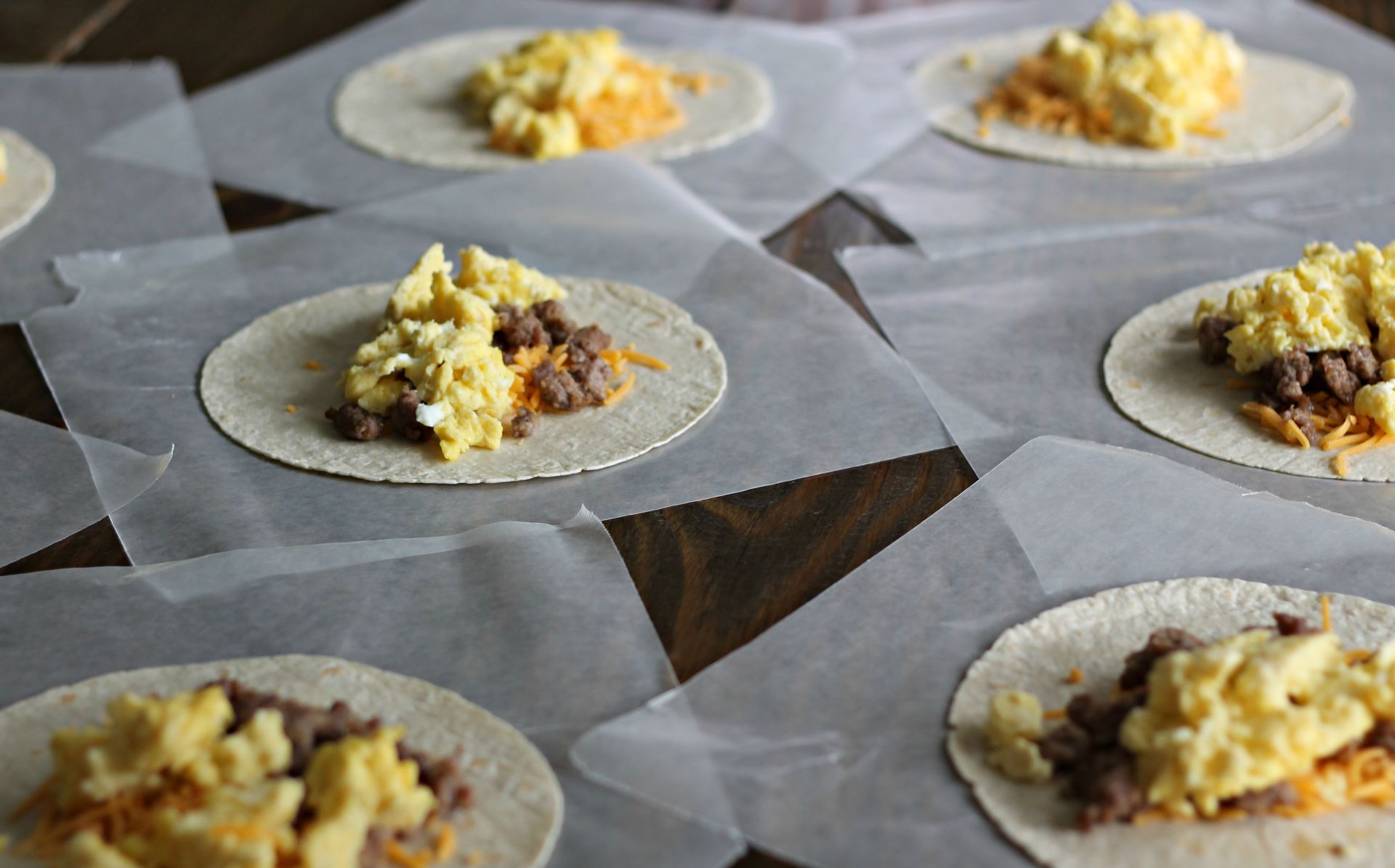 Salads
Lots of you love bagged salads (me too!). And there were lots of recommendations for adding extra veggies, nuts, cheese, avocado, air fried chicken nuggets, grilled chicken and more. I also recommend checking out our favorite salads too!
Charcuterie/Snack Plates
Yes! Yes! And more YES! You cannot go wrong with snack plates for lunch! Here were some fun ideas submitted:
Make your own lunchable: deli meat + cheese + veggie slices + fruit + nuts
Yellow peppers w/ turkey & cheese
Apples + celery w/ peanut butter
Cheese sticks
Trail mix/Nuts
Sandwiches/Wraps
My go to sandwich is usually a stacked veggie sandwich, but I also really love a WRAP! My favorite lunch or easy dinner hack is to make a wrap using a bagged salad!
Blackened chicken (from Target) wrap
Falafel sandwich
Panini
Smoked salmon + avocado wrap w/ spinach & honey mustard
Grilled cheese w/ avocado
Tuna sandwich
Crunch wraps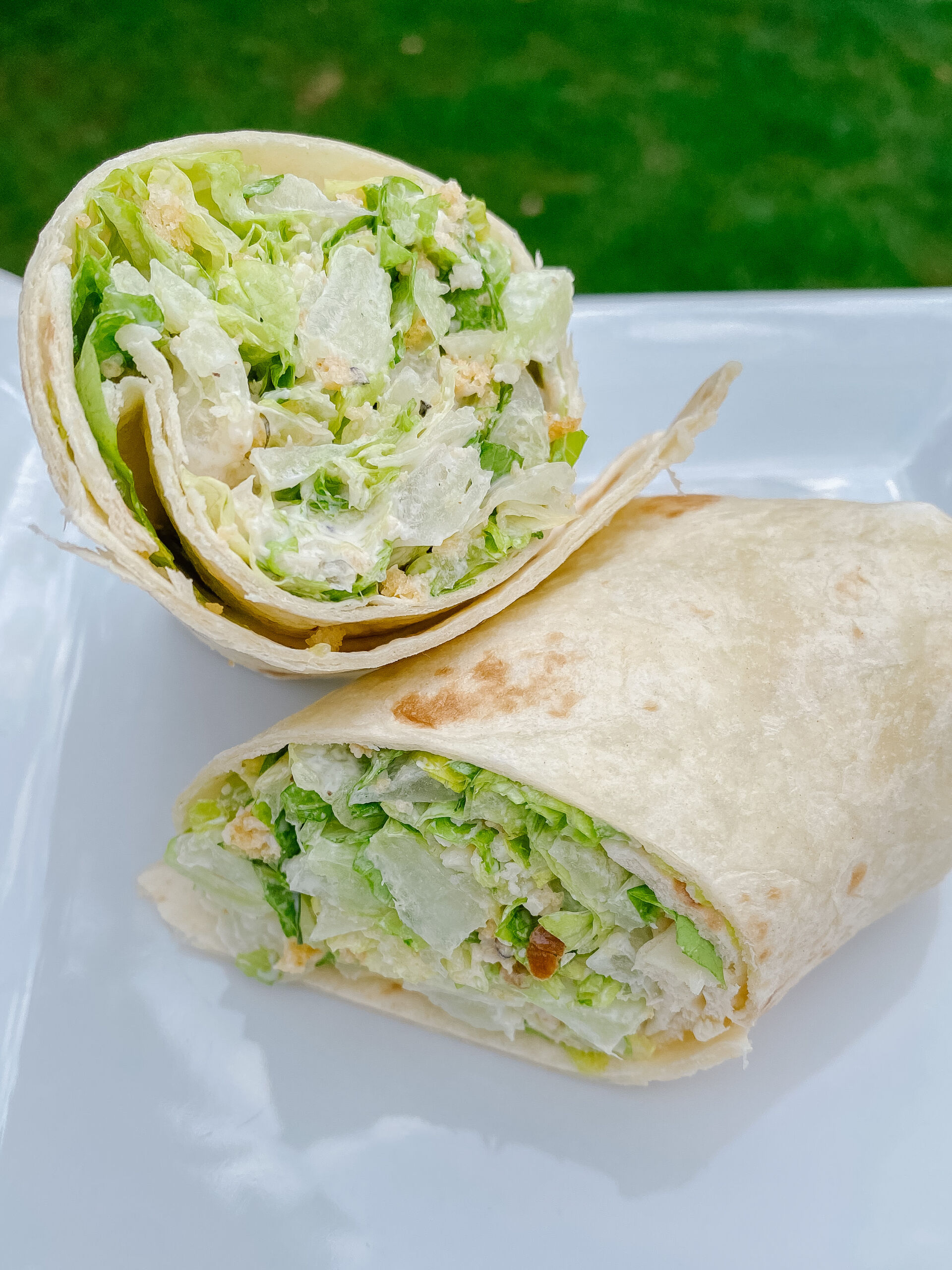 Other Quick & Easy Lunch Ideas
A few more ideas…
Soup
Bento box
Pizza
Pasta
Sheet pan roasted veggies + chicken sausage
Smoothies
Microwaveable Freezer Meals
These aren't technically homemade, but I felt like I should include them since I do grab these a lot from the freezer during the week when I don't have time to make something
One of my best finds have been these freezer meals for lunch that are grain-free, gluten-free, and packed with protein. I purchase the Power Bowls and Real Good meals from Walmart since that's where we order our weekly groceries from, but Target carries a variety of Real Good and Power Bowls too. The tacos feel pretty heavy for lunch but they are delicious.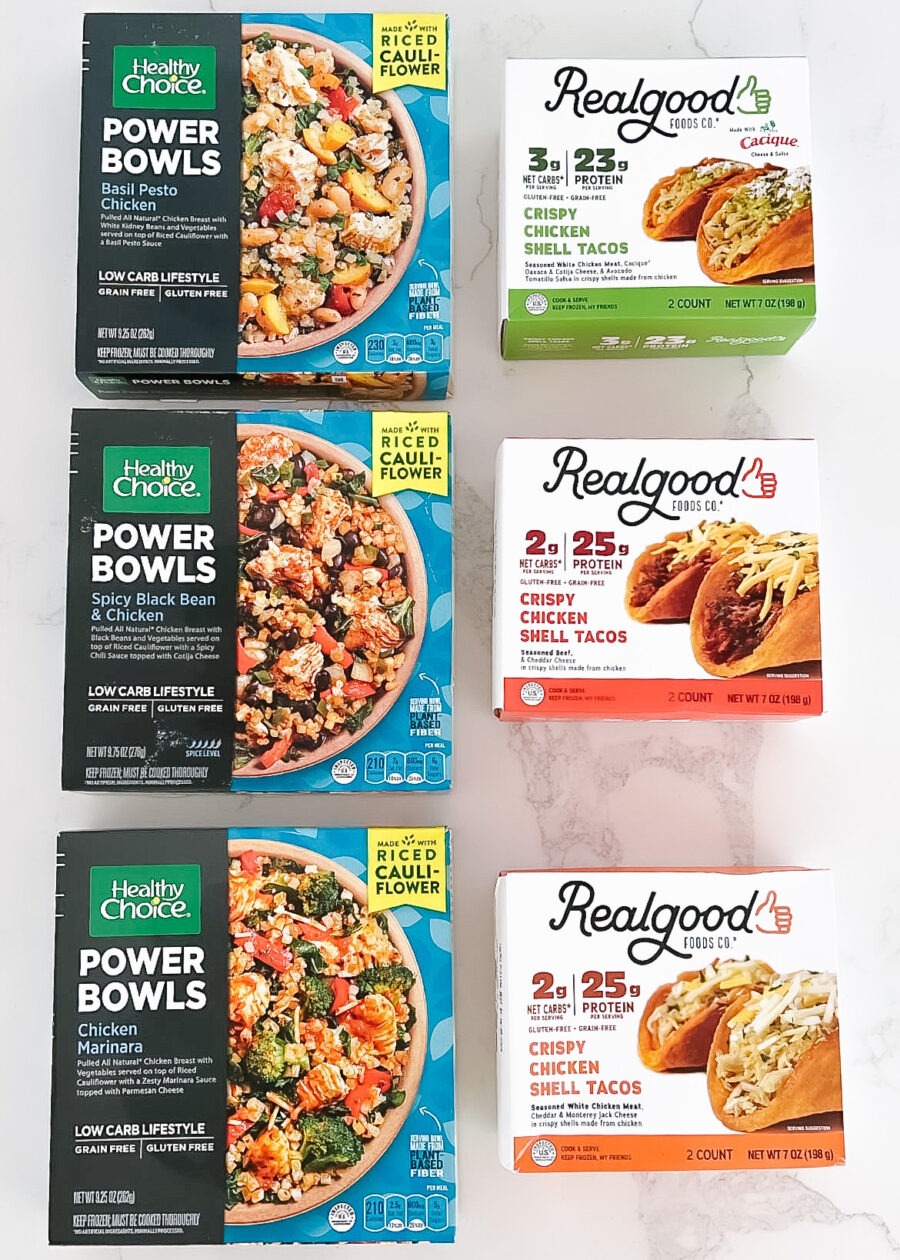 Similar Posts You May Like