Our kids have recently figure out they can access the camera on our phones by simply swiping up. I can always tell when they've had some fun with my phone because 1. It's covered in goo and 2. I'm out of phone storage because they've taken 3485793454 photos.
I know y'all love "real life" so I thought it would be fun (and a little humbling) to share some unedited, candid moments captured in our home by our kids…
Photo #1: Taken by Caroline
Thomas has entered a phase where he refuses to wear shirts at home. We are constantly begging him to "just put a shirt on!!!" but we've officially given up and decided to focus on other battles — like wearing underwear.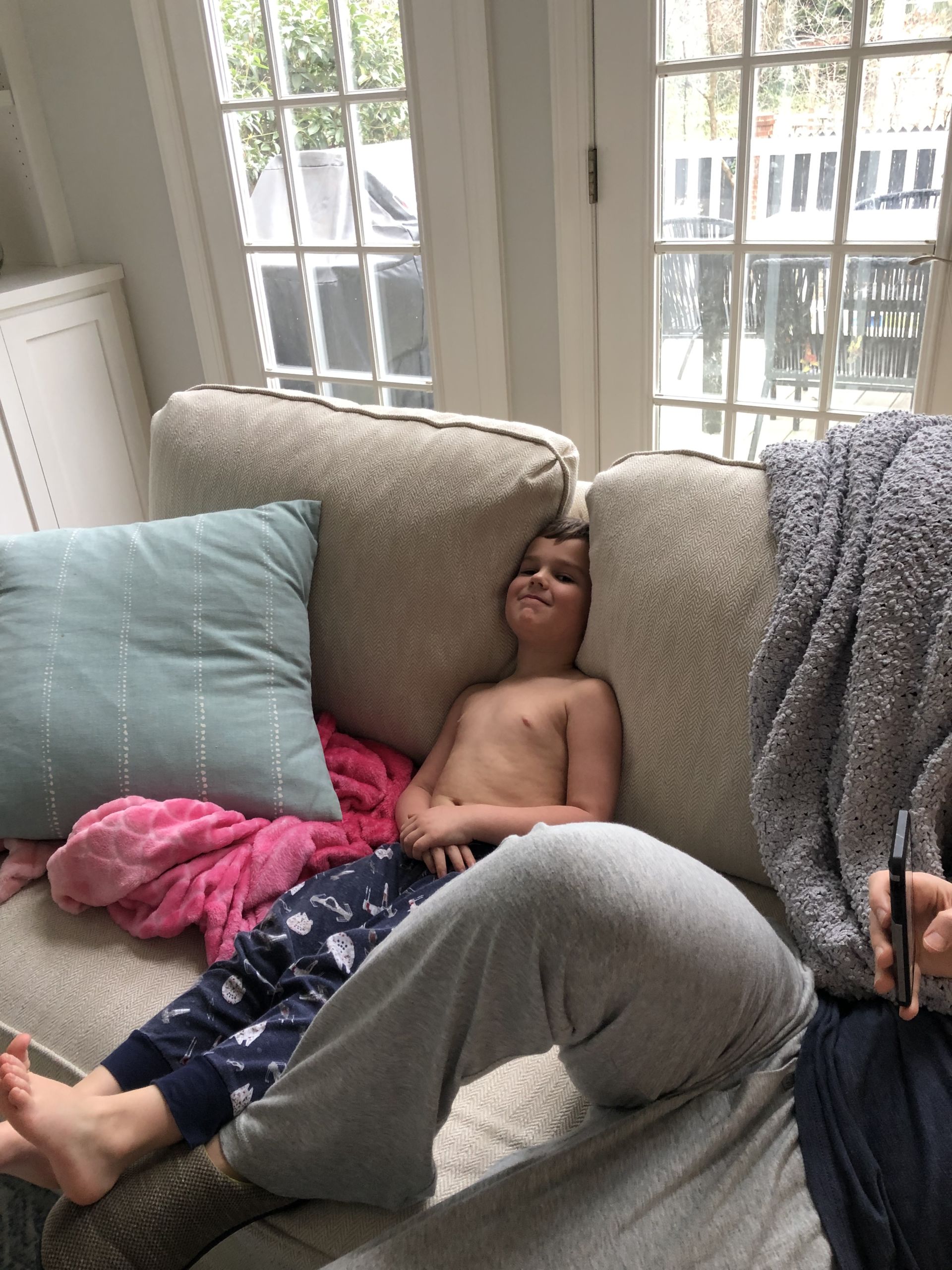 Photo #2: Taken by Thomas
Caroline has become such a picky eater lately that I swear she's only eaten flour tortillas for dinner every night this week.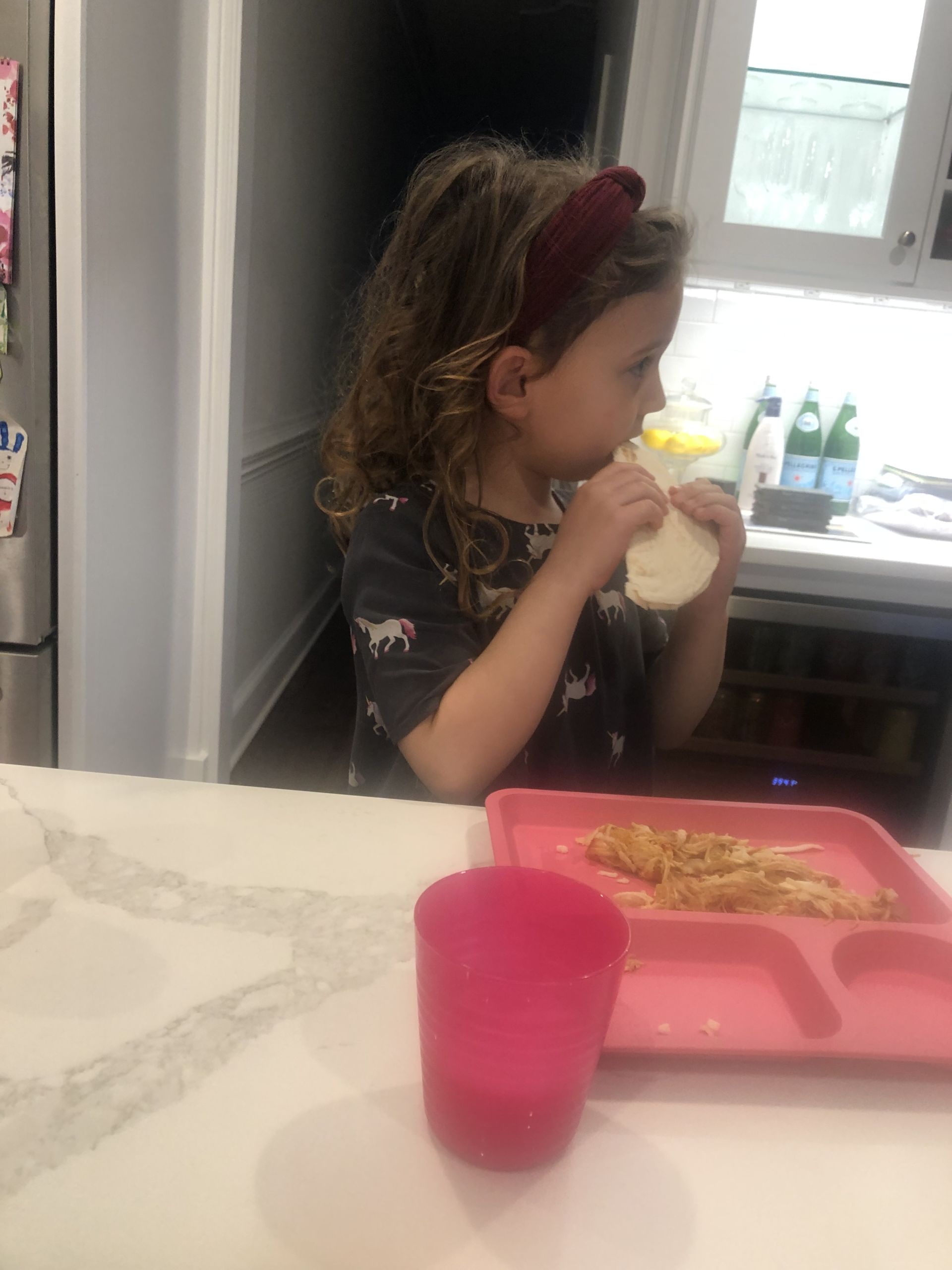 Photo #3: Taken by Caroline
Action shot of me changing out Thomas's contacts.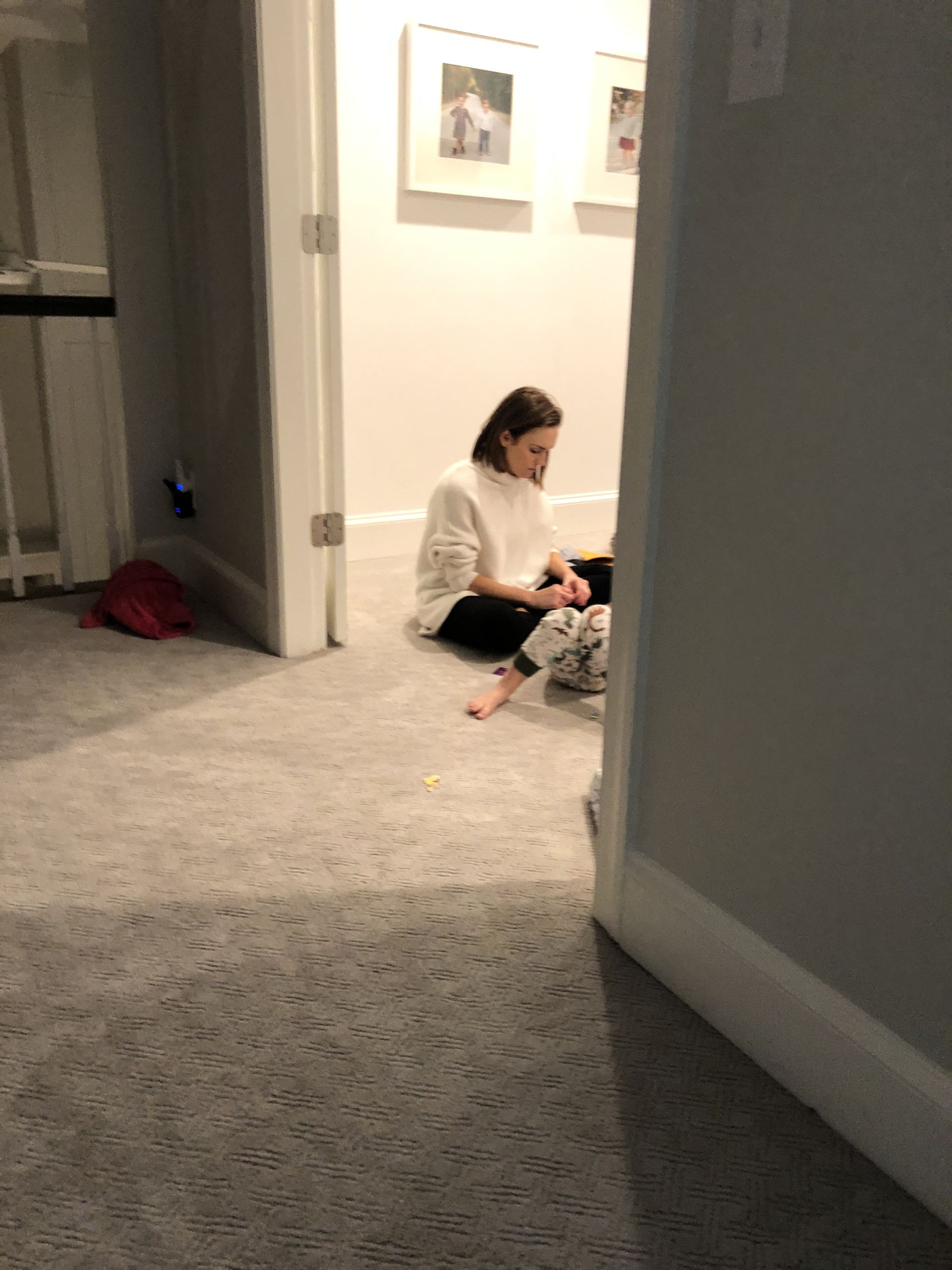 Photo #4: Taken by Thomas
A very flattering picture of Matt and I trying to have an uninterrupted conversation over dinner while the kids eat dinner in front of the TV (while also apparently playing with my phone).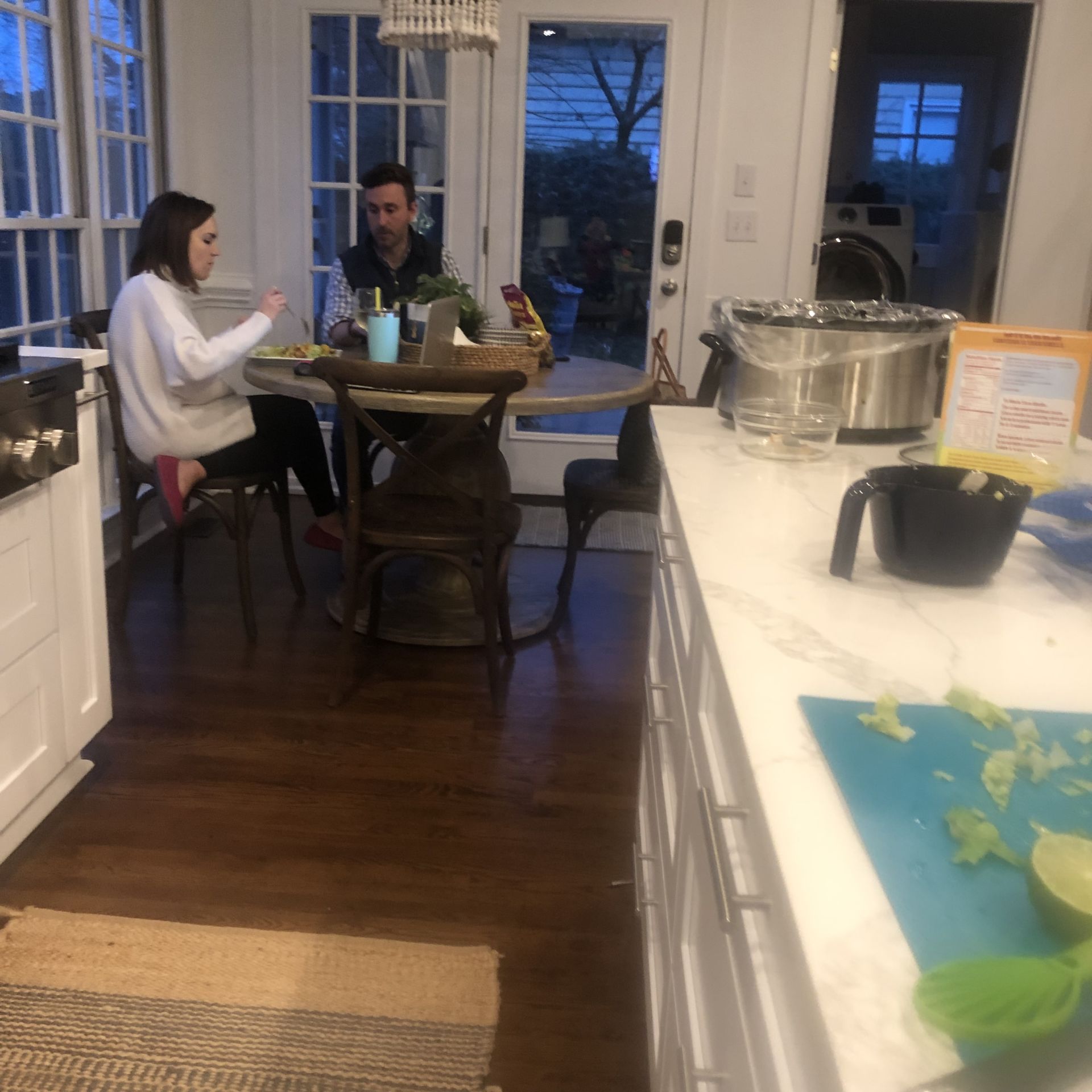 And that's as real as it gets folks. What do you think? You want more posts like these? Or do you prefer the photos taken with a clean camera lens?