My high school bestie came to visit this past weekend! We crammed in SO many fun things and had a blast exploring Charlotte together. Oh, and the kids absolutely loved having one extra person to wake up before the sun each morning.
Friday evening we grabbed cocktails at Merchant & Trade, a swanky rooftop bar with unbelievable sunset views and expertly crafted cocktails. The vibe here was amazing and our drinks were delicious.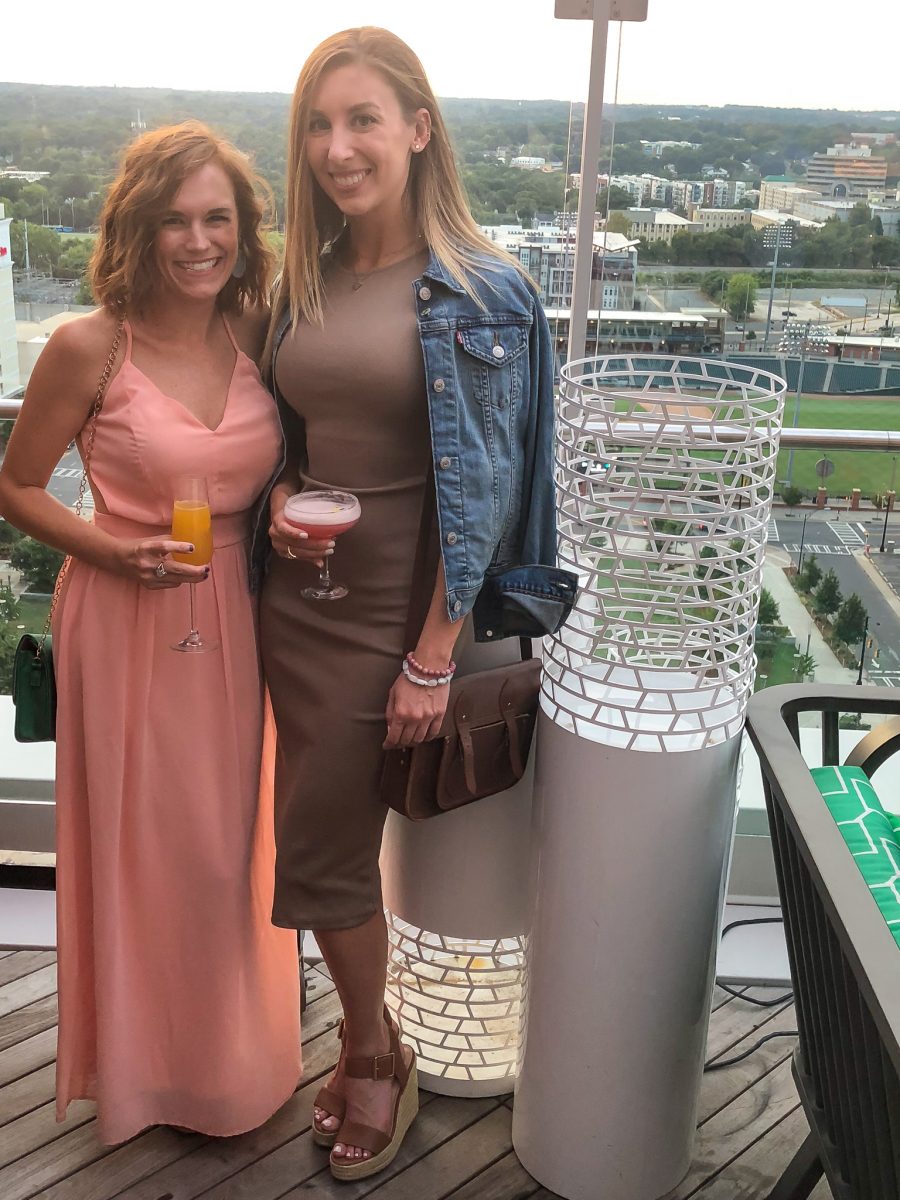 For dinner we walked across the park to Haymaker, a new farm-focused restaurant led by a Chef from Asheville (so I knew it would be amazing). We both loved our cocktails here too and shared a variety of small plates, our favorite of which was the pork belly!
After dinner we walked around Uptown and rented scooters — a terrible idea in wedges and Shannon managed to buy a lifetime of scooter credits.
Saturday morning the kids surprised Shannon bright and early by barging into her room and jumping into her bed. So we stopped for cold brew coffees at Not Just Coffee before Thomas' soccer game. This was his first game of the season and I am happy to report he participated in about 88% of the game.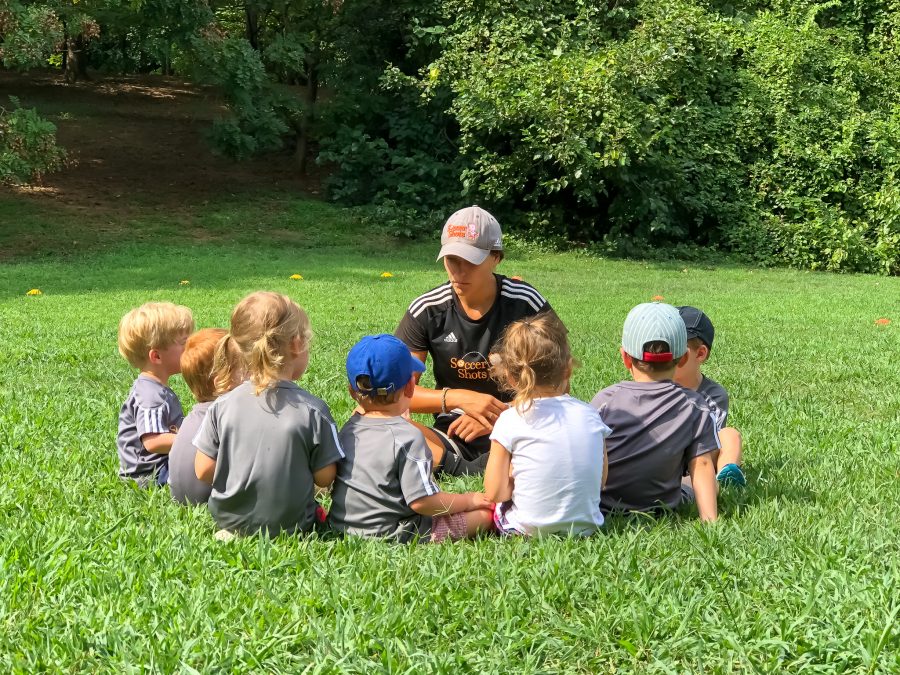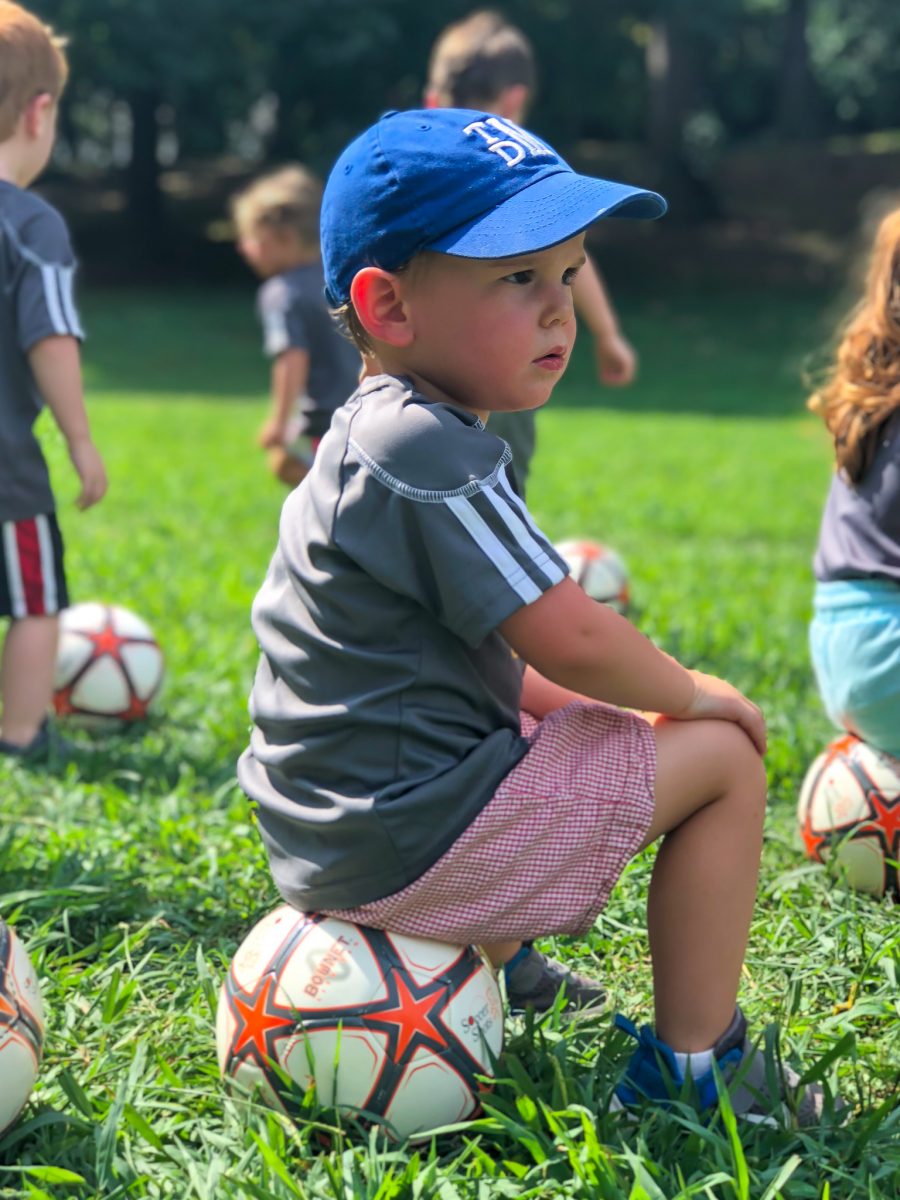 After soccer we all devoured the best fish tacos in Charlotte from Cabo Fish Taco. This is one of my very favorite restaurants to take out of town guests too.
Afterwards Shannon and I plowed through our scooter credits zipping through some of my favorite parts of town. The scooters were a blast, went shockingly fast (we both got ours up to a terrifying 22 mph) and I was able to show Shannon a lot of different neighborhoods. And the weather was absolutely perfect. After about an hour of scooting, we stopped for treats at Amelie's French Bakery which was approximately 5 miles away from my car. And when we returned to our scooters the batteries had died…so we ubered back to the car.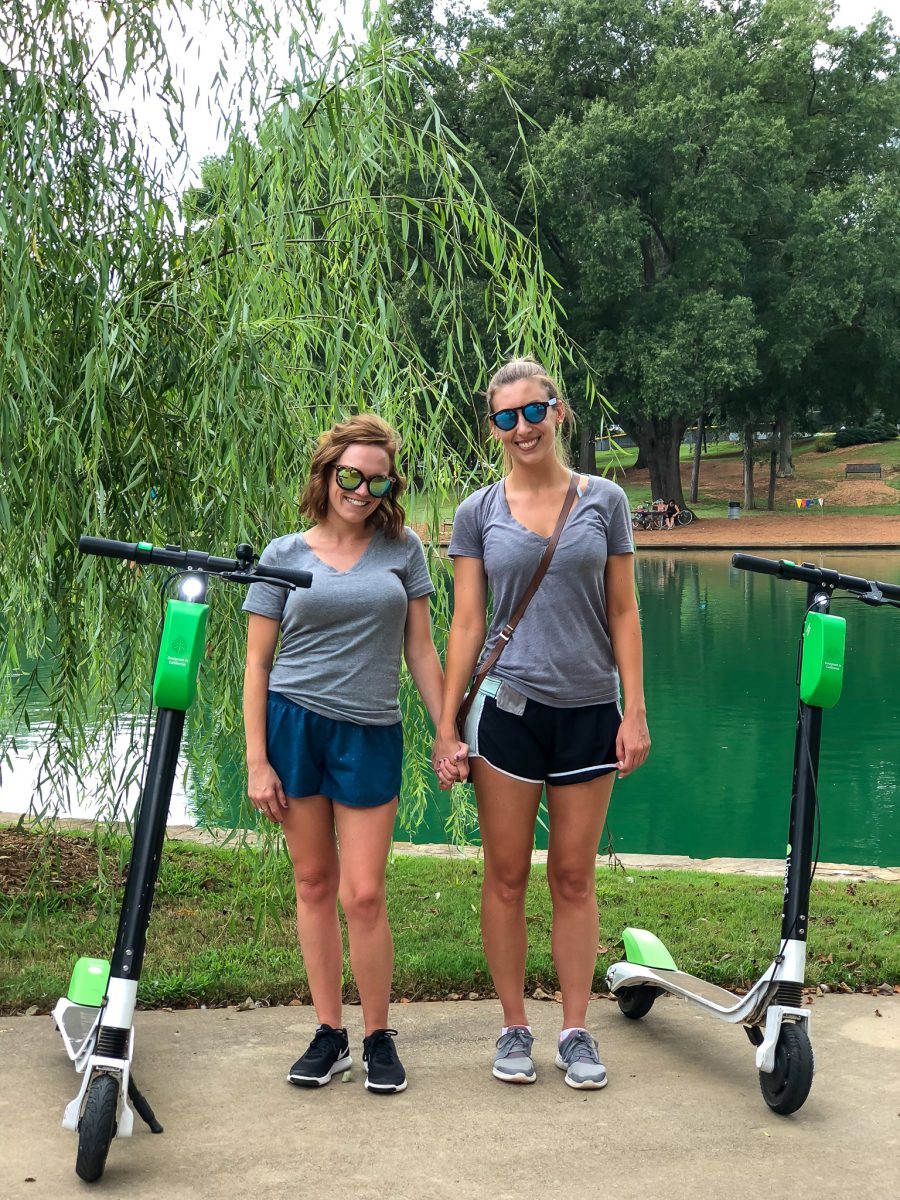 Cheesy BFF Pic. We couldn't help it.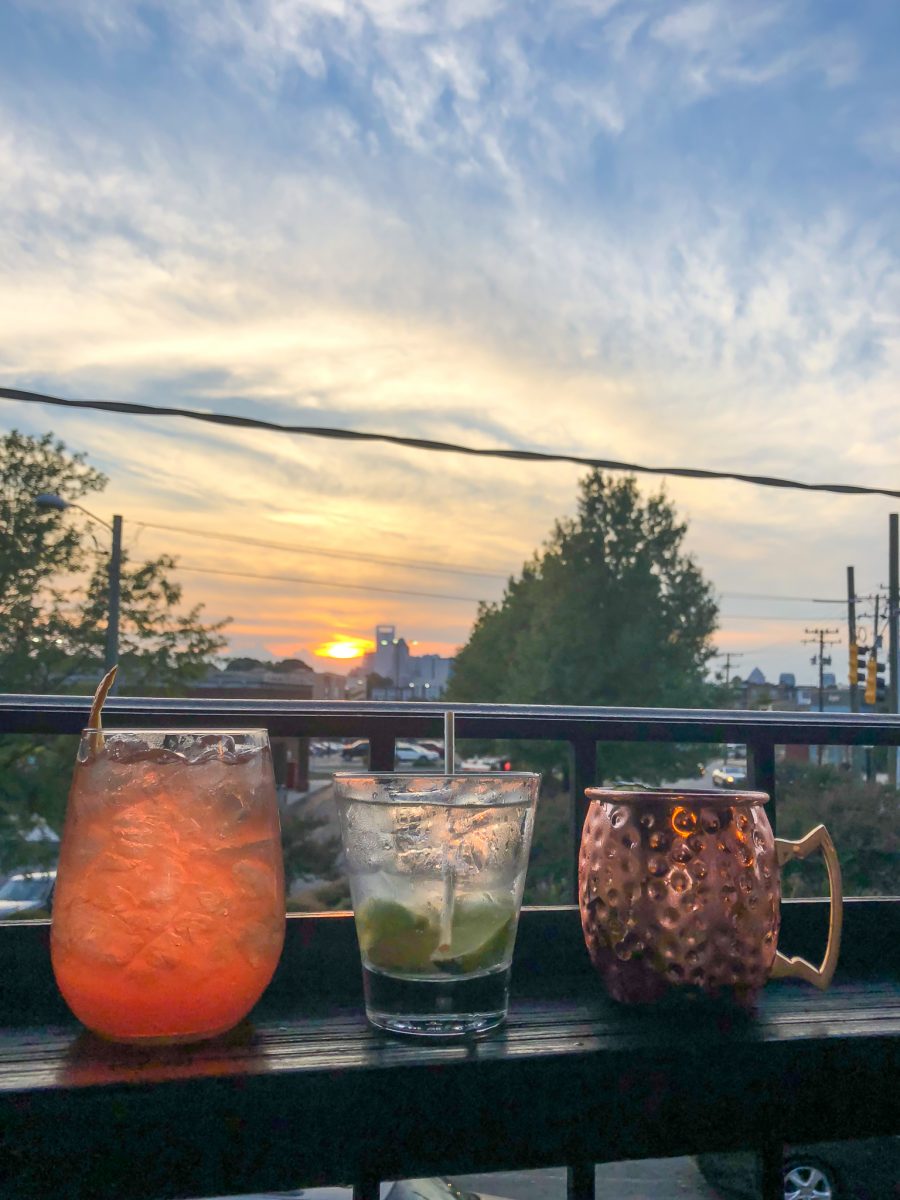 Saturday evening we cracked open a bottle of rosé and got ready for GNO (+ Matt). We went to Soul Gastrolounge for dinner and I forgot how much I love this place. In fact, at the end of her visit I asked Shan which place was her favorite of the trip and she said it was this one. Since we weren't in any rush we enjoyed a few rounds of cocktails on the outdoor patio overlooking the Uptown skyline and gorgeous sunset. Later we got seated and ordered some amazing small plates — my favorite was the pork belly + watermelon tacos! Awhile after dinner we decided to walk down the street to The Thirsty Beaver Saloon, a dive bar with cheap cans of beer, pool tables and a juke box with a long line.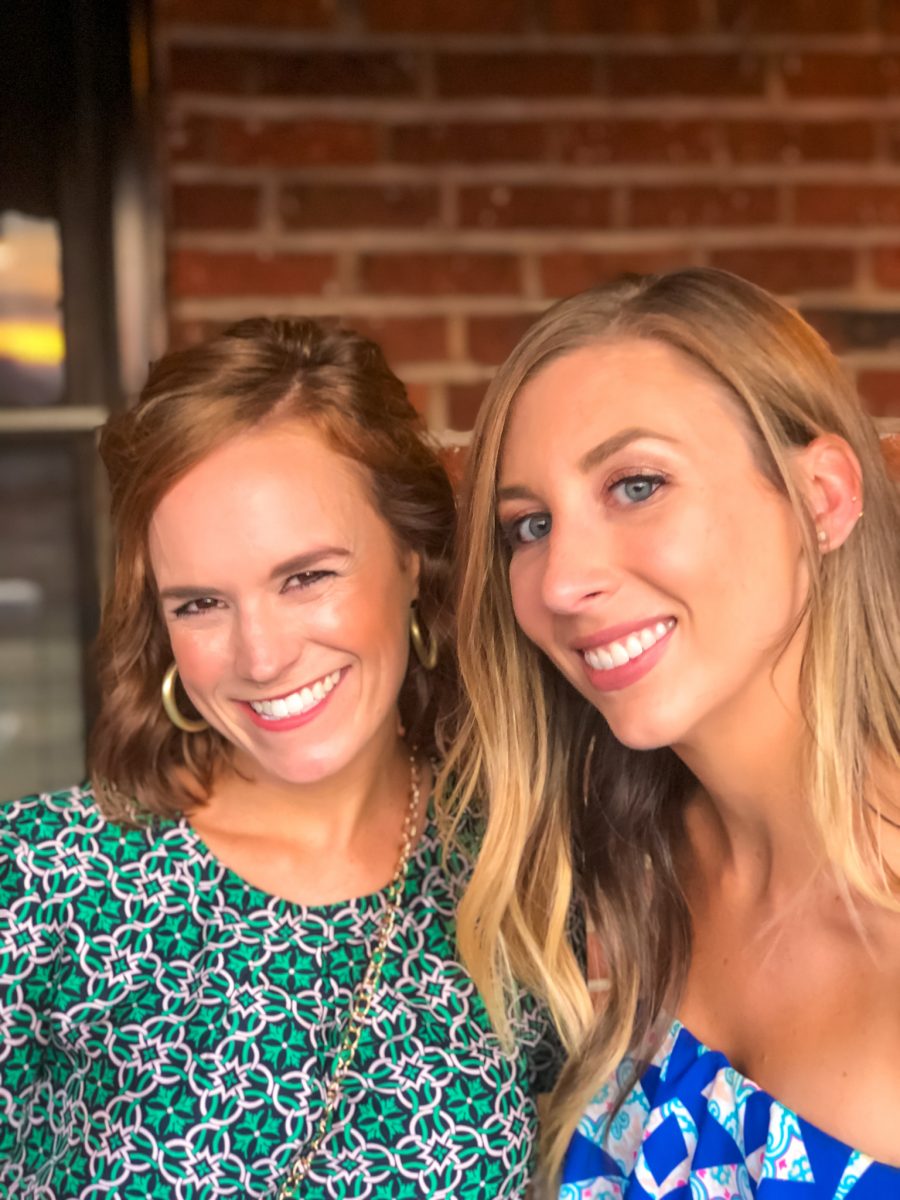 Sunday morning the kids had no sympathy for our late night and came bouncing down the stairs arguing over a golf club. Shannon and I grabbed breakfast at another favorite restaurant of mine, Zada Janes, where they serve the most incredible sweet potato hash. After breakfast we walked up and down the streets of Plaza Midwood, admiring all of the charming bungalows before stopping at The Suffolk Punch for a mimosa and then said our goodbyes at the airport.
It was the very best weekend ever with my bestie!