This Creamy Tomato Basil & Bacon Soup is gonna blow your mind!
I am SO excited about all of the responses I received on my Soup Sundays post! One of my lovely readers (thanks Ashley!) highly recommended this tomato soup recipe and I thought it looked incredible — because bacon!!! But I was torn because we already love this tomato soup recipe too! So I ended up combining some of the ingredients from both recipes together and came up with…the best tomato basil soup…with BACON!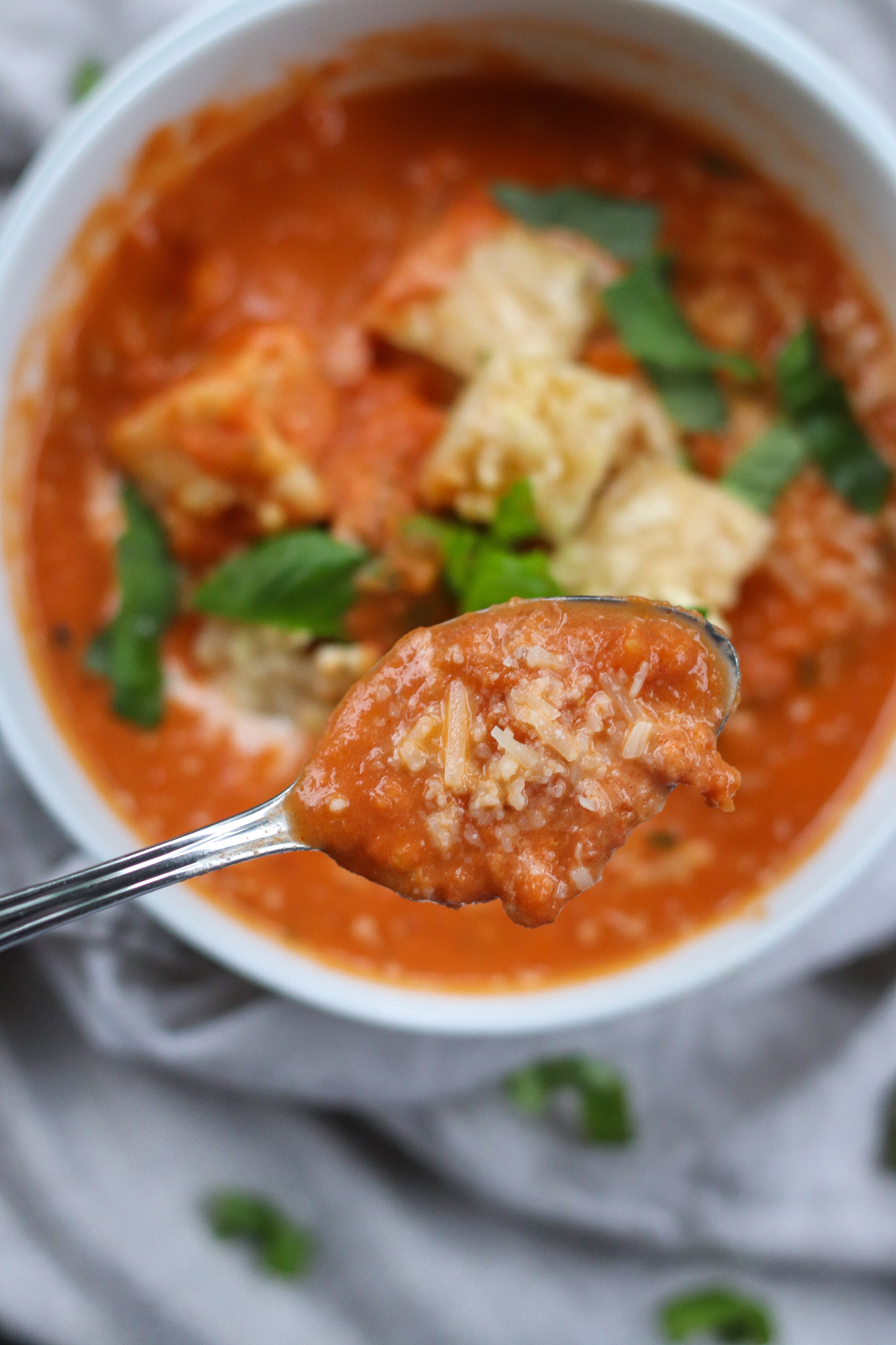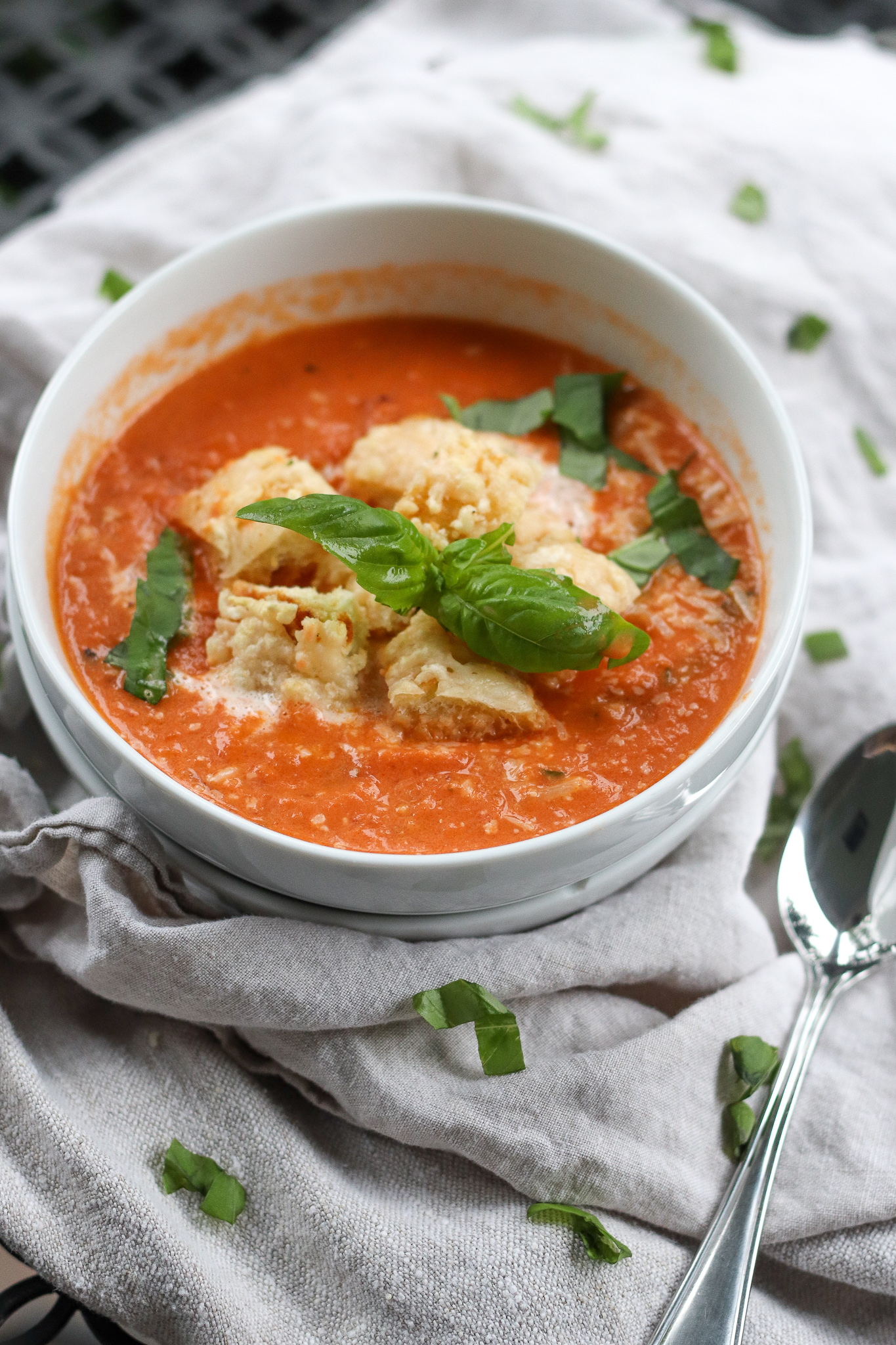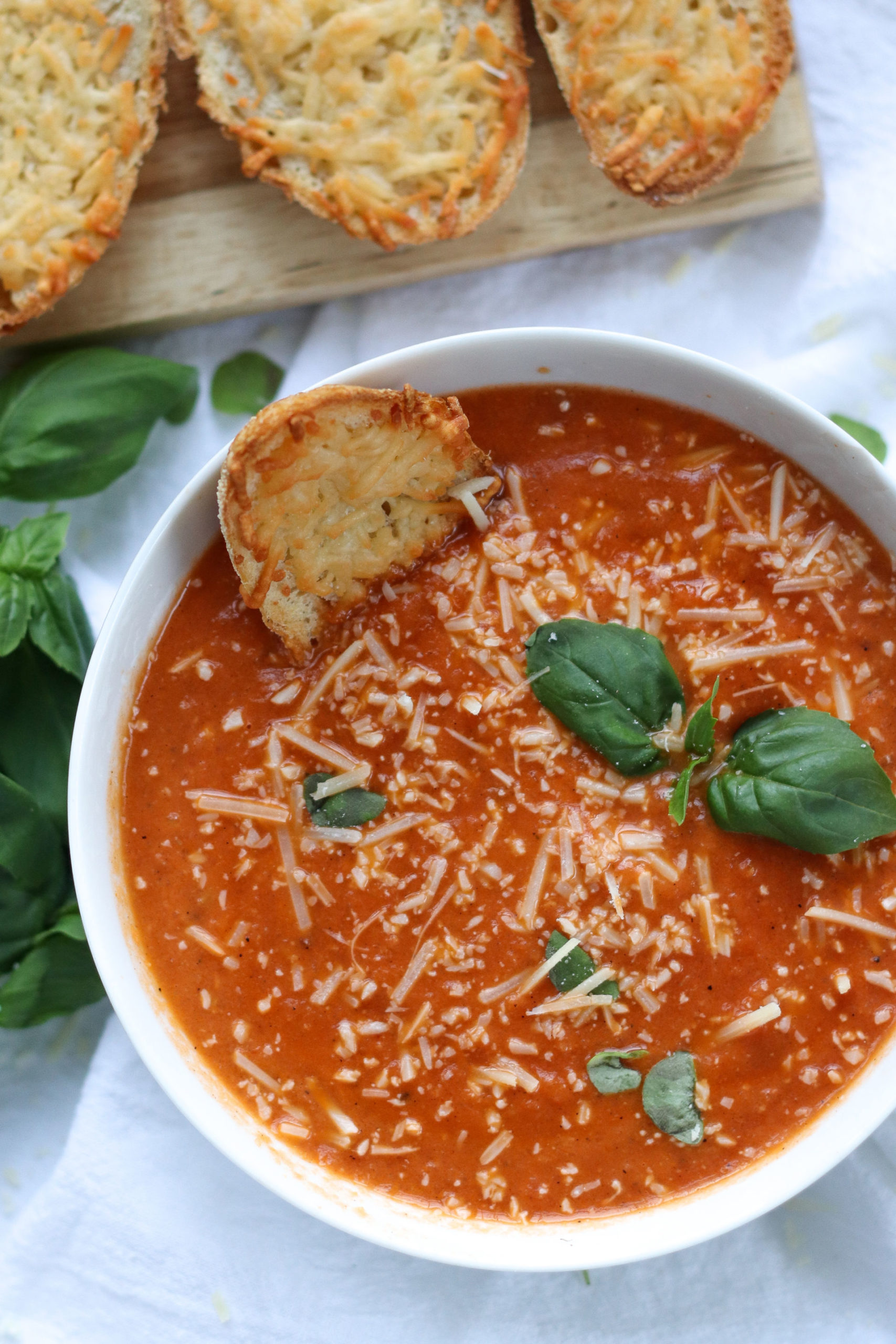 Creamy Tomato Basil & Bacon Soup
Creamy Tomato Basil & Bacon Soup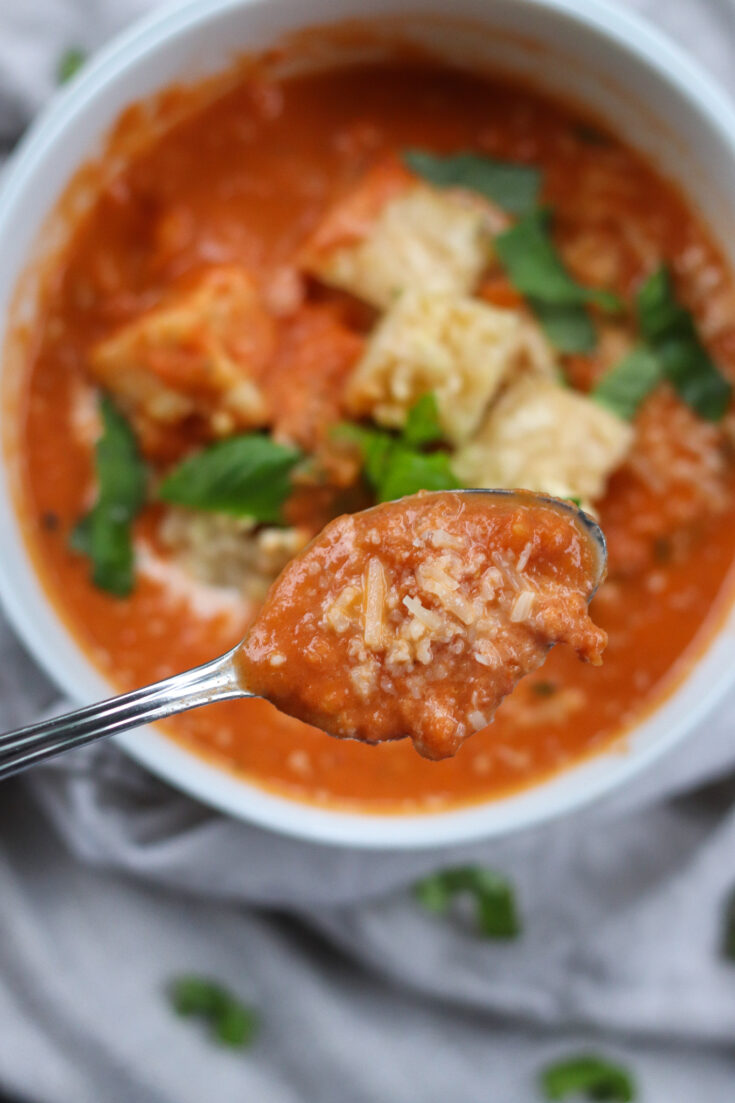 Ingredients
6 slices bacon, diced
2 cups carrots, shredded
1 small yellow onion, diced
4 cloves garlic, minced
2 tbsp tomato paste
28 oz can crushed tomatoes
28 oz can diced tomatoes
4 cups chicken broth
1 cup heavy cream
15-20 fresh basil leaves, chopped
Instructions
In a large soup pot, fry bacon until crispy, about 5-8 minutes.
Add the carrots, onion, and garlic to the bacon in the pan; saute for 5-10 minutes until tender.
Stir in the tomato paste, tomatoes, and broth. Bring to a boil and let simmer for 30 minutes.
Puree soup in batches and return to the pot.
Very slowly (!!!!!) pour in the heavy cream while simultaneously stirring until all the cream is combined and the soup is creamy.
Stir in the basil. Serve with freshly grated Parmesan cheese!