Awhile ago my girlfriend Sara brought over the best appetizer ever — Tomato Crostini with Whipped Feta, and I've requested it every time she offers to bring an app since! Last week she showed up at my house with it again for our wine night and 9 ladies crushed her platter. Naturally, I needed to share this goodness with you all too and asked Sara for the recipe…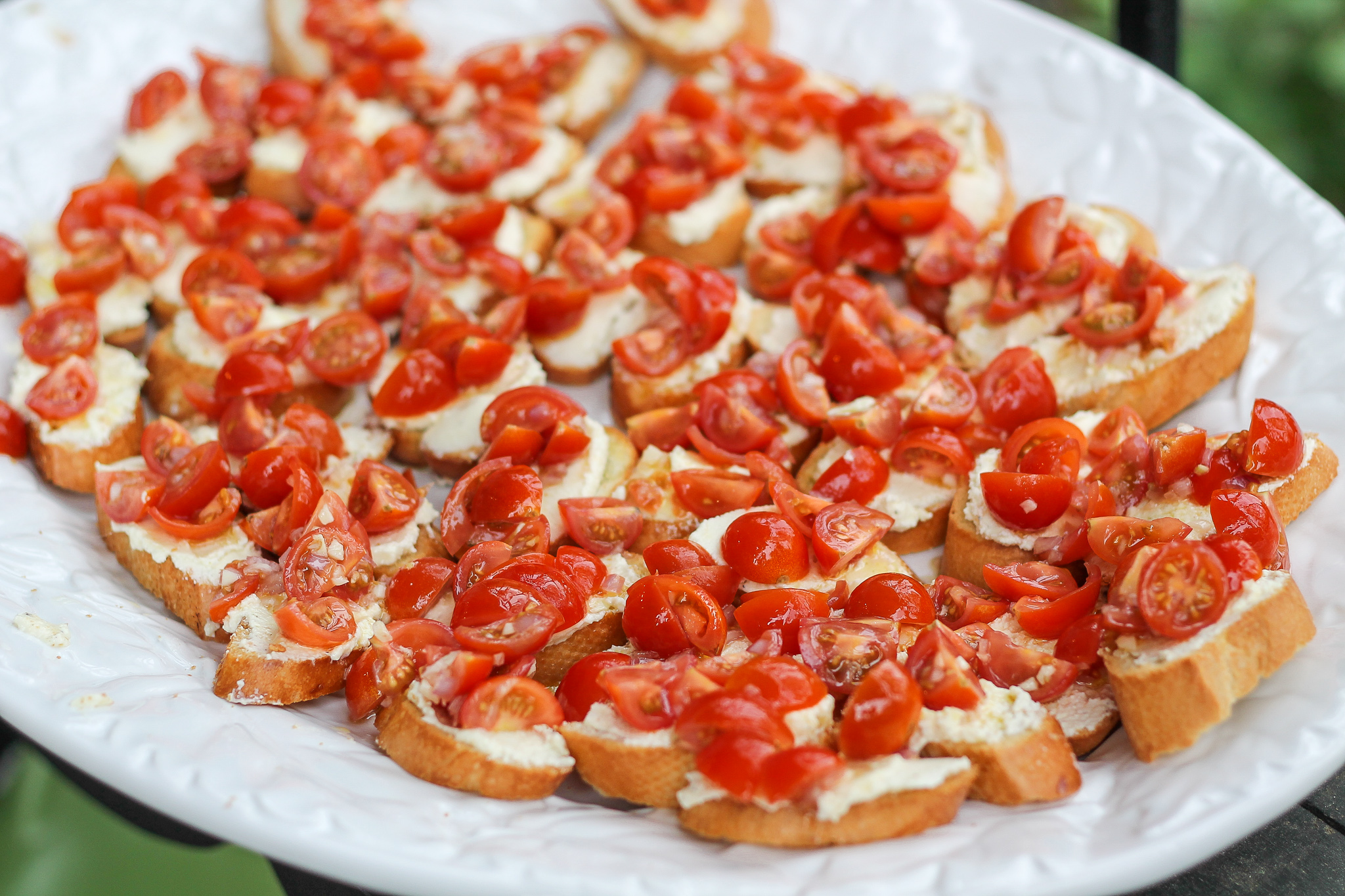 Tomato Crostini with Whipped Feta
An Ina Garten recipe, slightly adapted
6 ounces feta, crumbled
2 ounces cream cheese, at room temperature
2 ounces olive oil, divided
2 tbsp fresh squeezed lemon juice
2 tbsp minced shallots
2 tsp minced garlic
2 tbsp red wine vinegar
2 lbs cherry tomatoes, diced
3 tbsp fresh basil leaves
1 baguette, sliced 1/2 thick and toasted
Kosher salt and ground pepper
Place the feta and cream cheese in food processor and mix well.Add 1/3 cup of the olive oil, the lemon juice, 1/2 teaspoon salt, and 1/4 teaspoon pepper and process until smooth.

An hour before serving, combine the shallots, garlic, and vinegar in a medium bowl. Set aside for 5 minutes. Whisk in the remaining 1/3 cup olive oil, 1 teaspoon salt, and 1/2 teaspoon pepper. Add the tomatoes, stir gently, and set aside for 10 minutes. Stir in the basil and taste for seasonings.

Assemble crostini spreading each slice of bread with a generous amount of whipped feta. With a slotted spoon, place the tomatoes on top.
*pin this for later