Matt and I have been on a huge poke bowl kick lately so I decided to experiment with making our own at home. This Hawaiian dish is sort of like a deconstructed sushi roll and is packed with fresh ingredients. To reduce the carbs I used sauteed cauliflower rice instead of white rice and they turned out SO good. Oh, and I highly recommend spiralizing your cucumber if you have a spiralizer!
OK, no one likes reading a bunch of intro text on a recipe post so let's get down to business…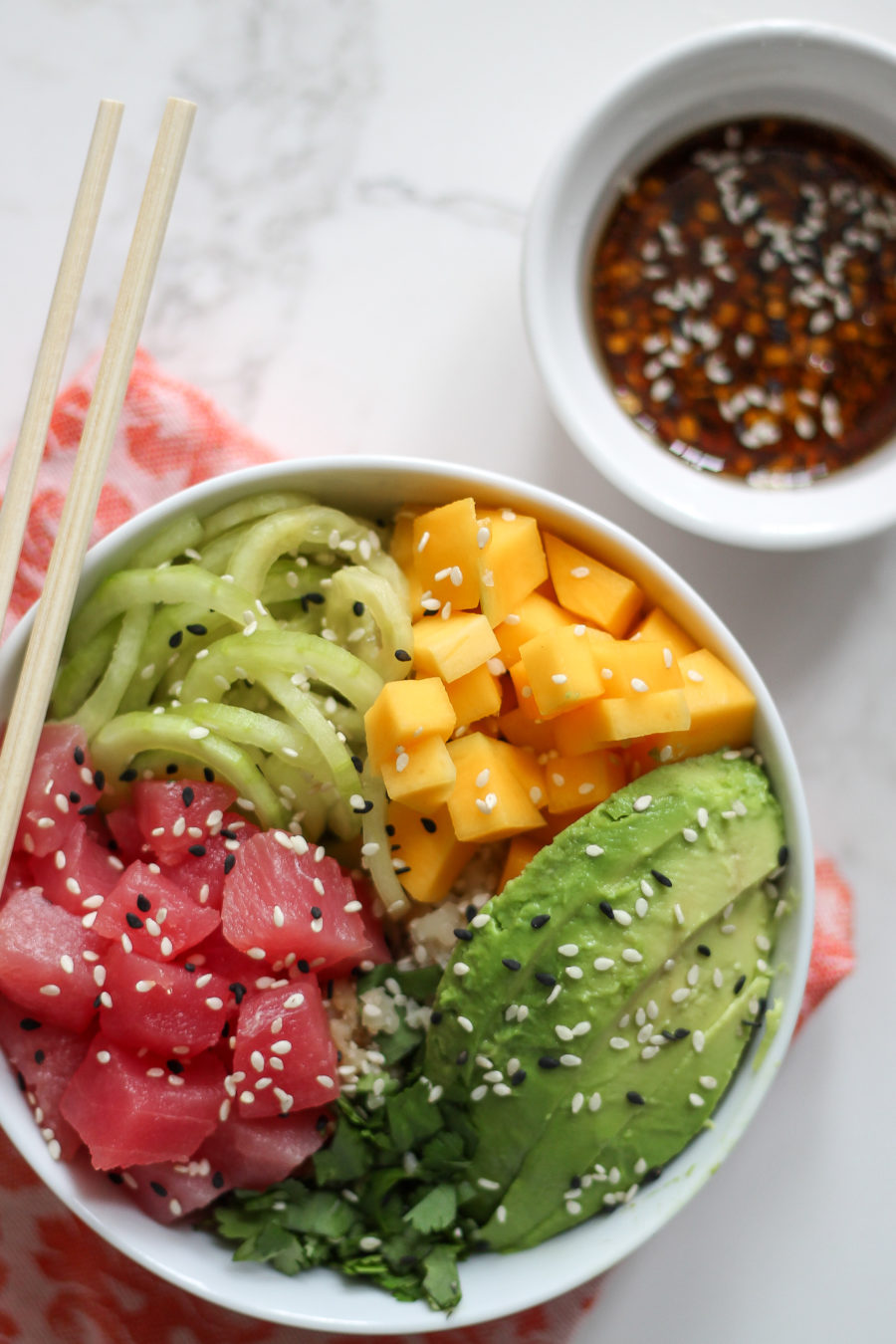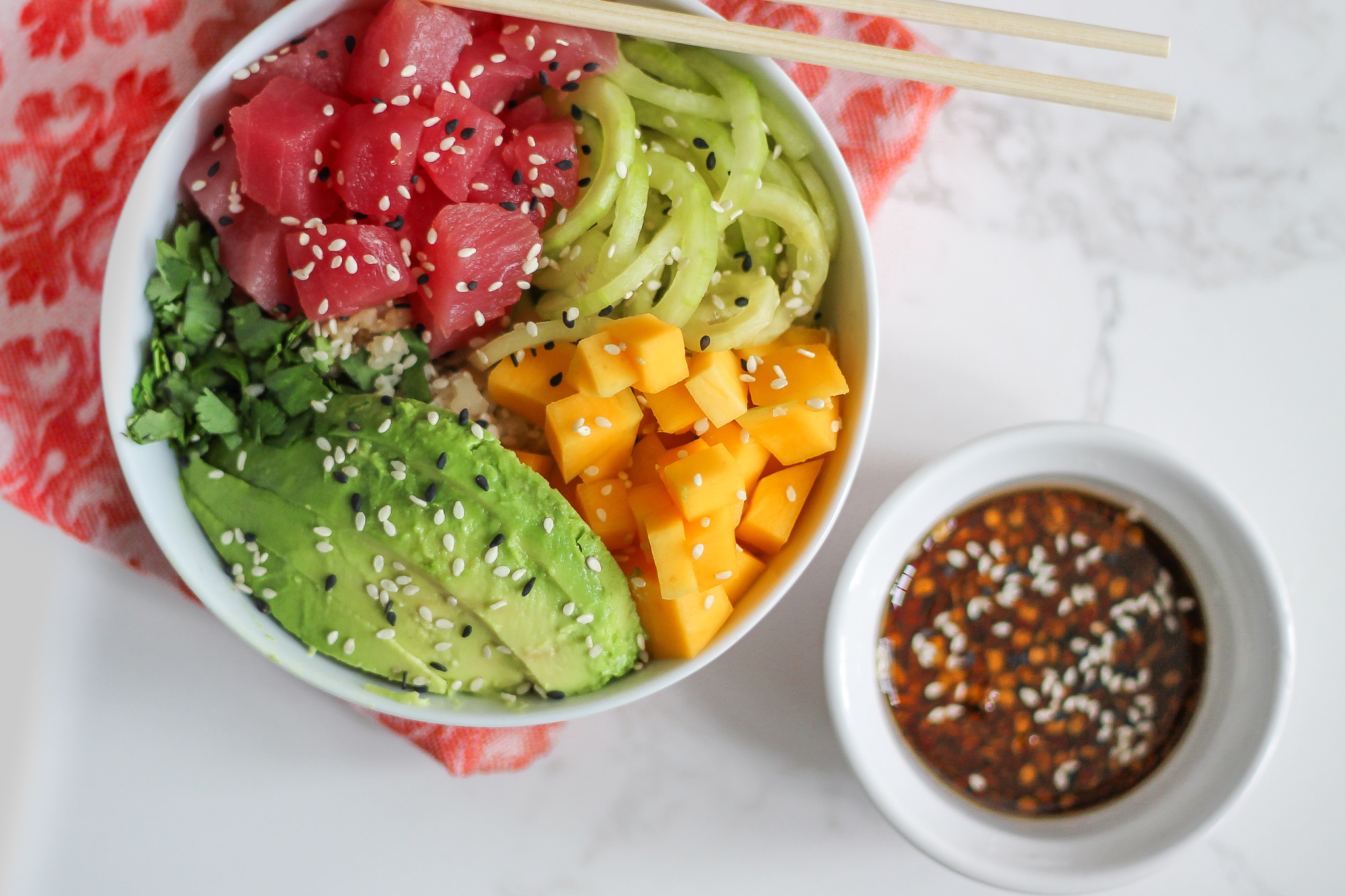 Tuna Poke Bowls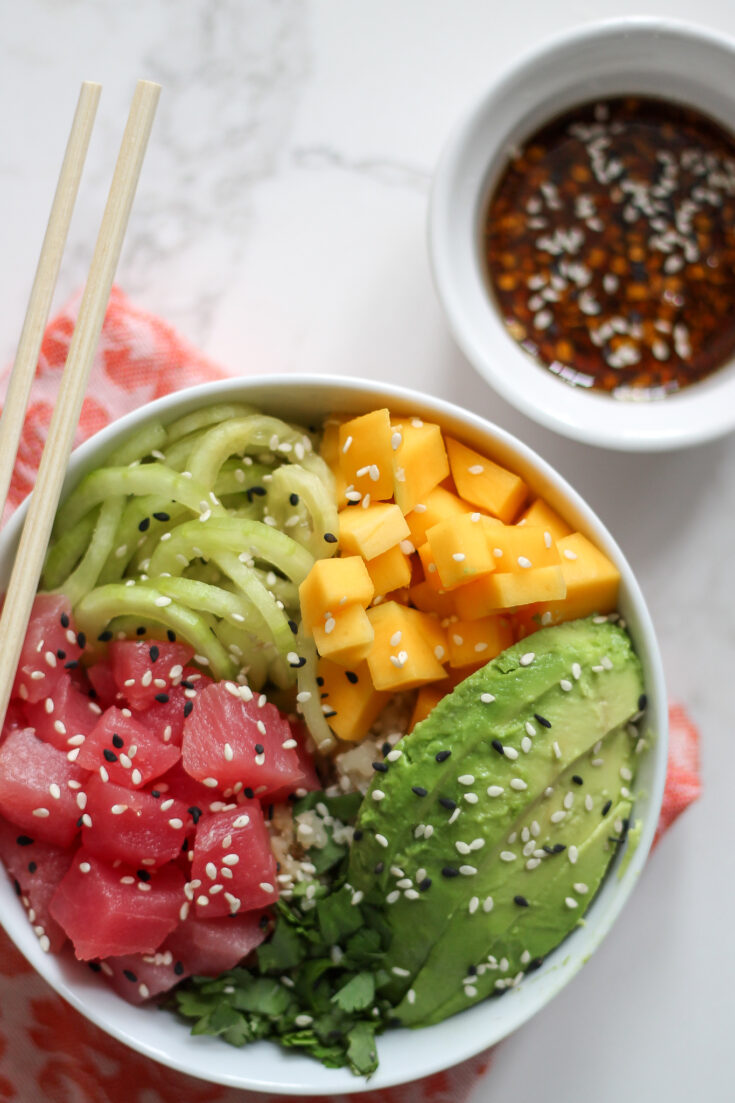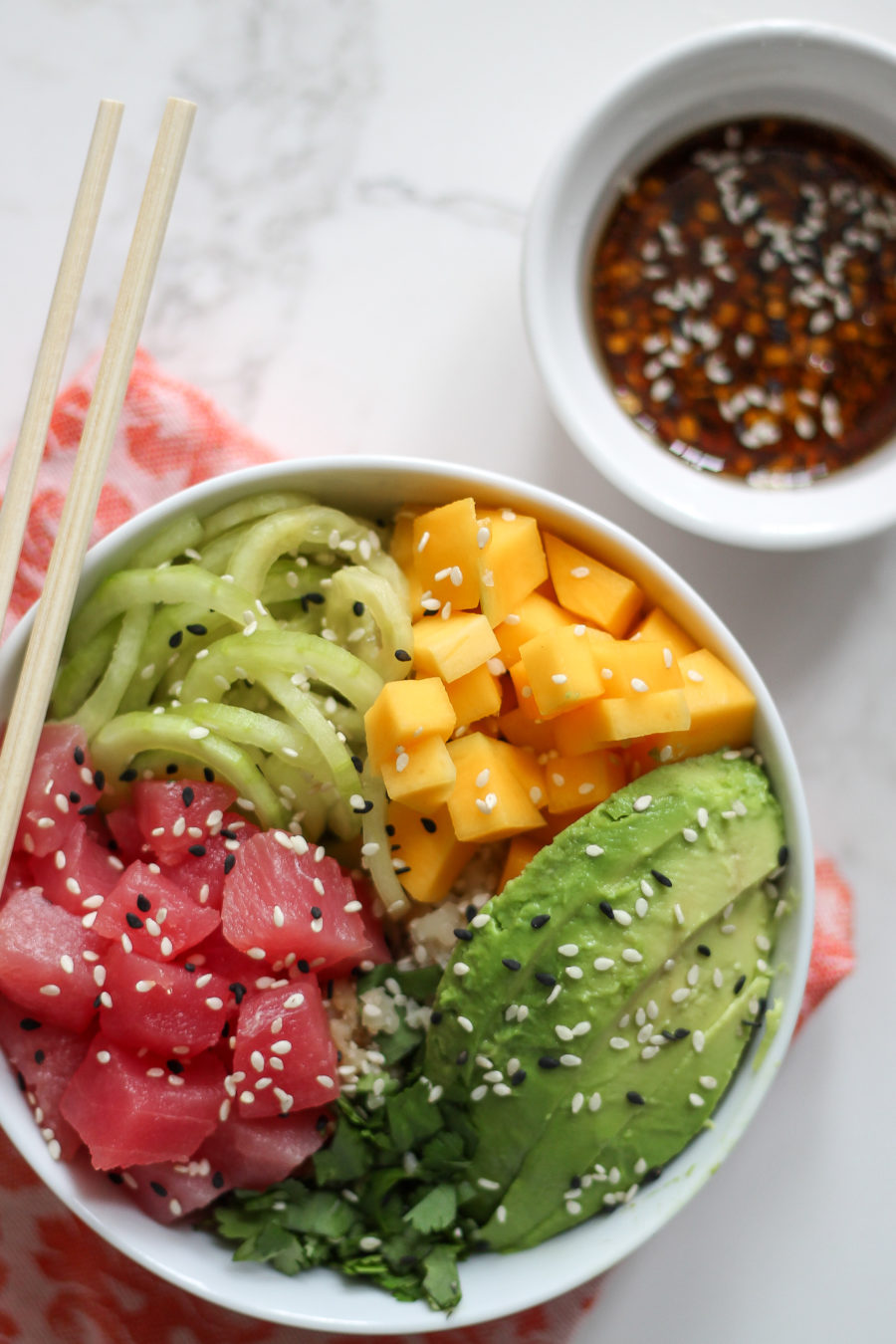 Ingredients
1 bag Trader Joes frozen cauliflower rice, sauteed or white rice
1 lb sushi grade tuna, cubed
1 avocado, sliced
1 large mango, cubed
1/4 cup cilantro, chopped
1 large seedless cucumber, thinly sliced, diced or spiralized
black & white sesame seeds (for garnish)
coconut aminos, soy sauce or ponzu sauce
Instructions
On a bed of sauteed cauliflower rice, add tuna, avocado, mango and cucumber.
Sprinkle cilantro and sesame seeds on top.
Drizzle with sauce of choice.