Happy Friday! It's been a weird week. I returned to the office on Tuesday from a combination of bereavement and PTO the past two weeks. Getting back into a routine has been a welcomed distraction…but also just weird. It feels weird to be back in the motions and structure of every day life knowing someone I love so much is no longer here. It hits me at random times of the day. I can be making my coffee, driving to work, sitting at swim lessons, putting on my makeup, sending an email…and all of a sudden it hits me. My dad is gone. Forever. And I become overwhelmed with sadness. But I press on and push myself through the day. So yeah, a weird, emotionally exhausting week.
Moving on!
1 // Books
The kiddos have had a lot of questions about Grandpa going to Heaven and many of you shared some amazing advice and recommendations for books to read to them. Two of the most frequently asked questions have been "when will Grandpa come back from Heaven?" and "can we go visit Grandpa in Heaven?" These two books beautifully answer these questions and have helped the kids understand things a lot better.
Grandad's Island: MY FAVORITE BOOK! I sobbed the first 6 times I read it but it is SO beautiful. The kids know how much Grandpa loved the beach and this book couldn't be more perfect for describing what his Heaven looks like. Grab your tissues.
The Invisible String: Goodness, this bestseller is so perfect for kids who are grieving the loss of someone in their life (siblings, grandparents, parents, etc.) or have separation anxiety. A mother describes how each of us are connected by an invisible string made of love that we can tug anytime we miss someone. So sweet.
Remember my Foyer Decor Reader Poll post from last month? Y'all shared so many good decor ideas (tons of votes for a mirror!), and thanks to a reader comment (left by Stacey) I found the perfect item to hang here — an oyster shell mirror! I love how it ties in our shells and coastal accents from our living room and it's useful too!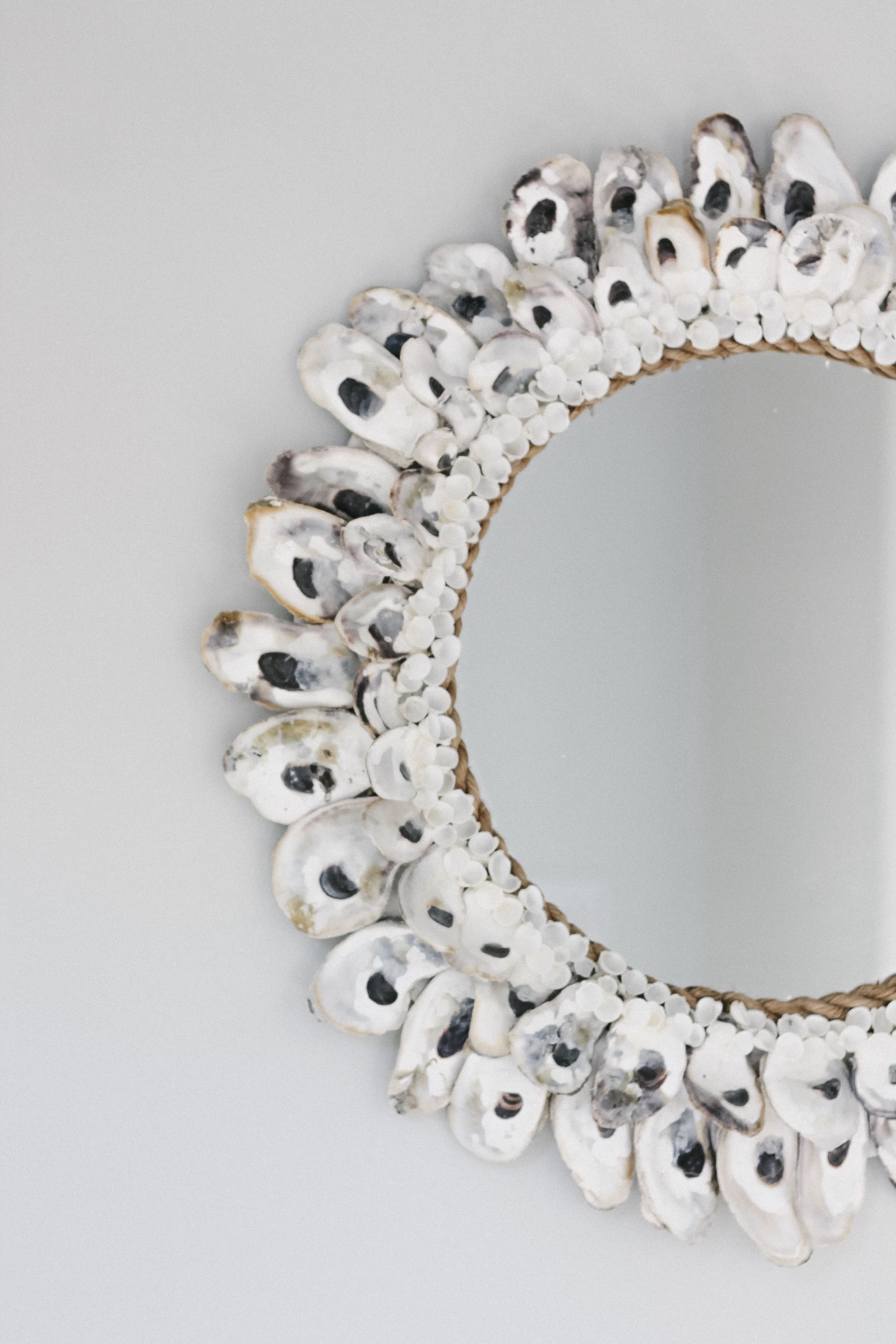 3 // Amazon Finds of the Week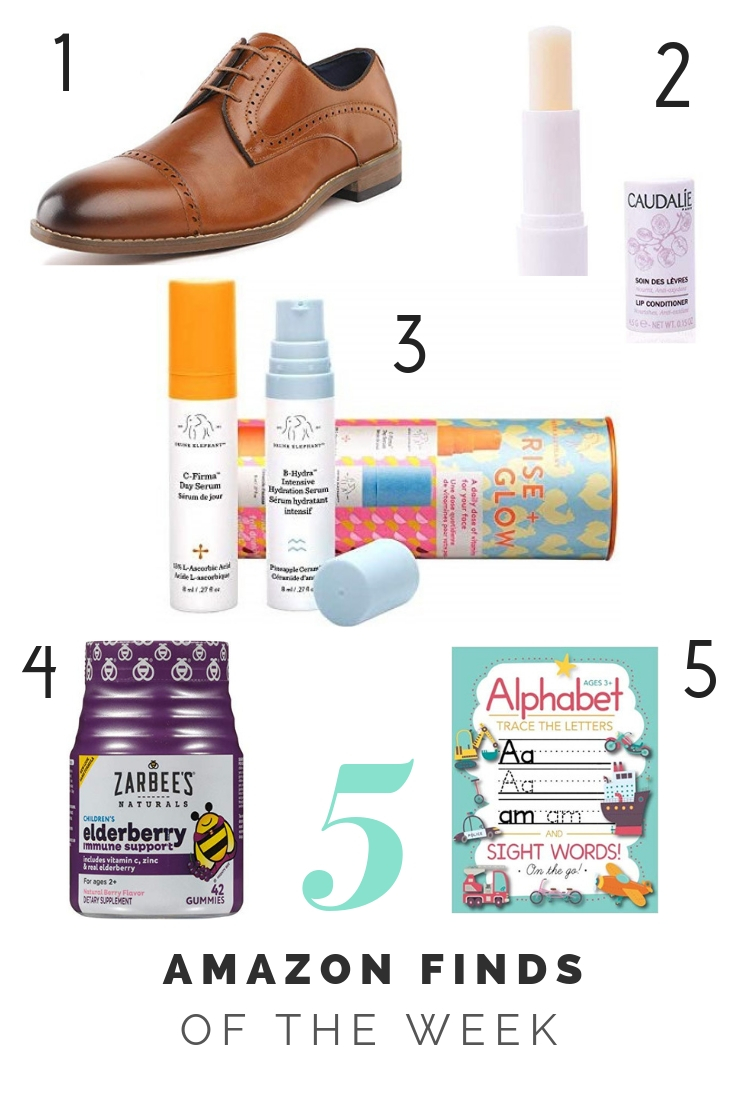 1. Bruno Marc Men's William Classic Oxfords Dress Shoes: I bought these shoes for Matt for Valentine's Day and they are the most amazing quality $28 dupes for his identical $200+ dress shoes. He absolutely loved these and neither of us can get over the quality. They come in 12 colors!
2. Caudalie Lip Conditioner: Matt put this in my Christmas stocking and it's one of my absolute favorite lip balm!
3. Drunk Elephant Rise + Glow Duo – Morning Skin Care Set: I have been wanting to try Drunk Elephant C-Firma Day Serum for a looong time but have never been able to pull the trigger with an $80 price tag for 1 oz of serum! I've heard over and over that it's worth the price tag for this super-potent vitamin C day serum that is packed with powerful antioxidants and magical nutrients. And it's considered the dupe to the even higher priced Skinceuticals Vitamin-C serum that is all the rage. Anyway, I just realized that the Drunk Elephant comes in a travel size for a fraction of the price and bought it a few weeks ago…and agree that it's pretty incredible. So if you're dying to try it…scoop it up in travel size first!
4. Zarbee's Naturals Children's Elderberry Immune Support Gummies: Time for my seasonal PSA! If your kiddo's classroom is passing the flu around for the 34583495th time this season, I highly recommend grabbing these gummies for a little extra protection. This is one of our "Subscribe & Save" items!
5. Preschool Practice Handwriting Workbook: Caroline has been having so much fun practicing her handwriting! We still LOVE the Fundanoodle books for tracing too but have been acquiring an assortment of workbooks for her.

4 // Personal Shopper
I can't get over how quickly Caroline is growing up. She loves grocery shopping with me and crossing the items off the list as she puts them in the cart.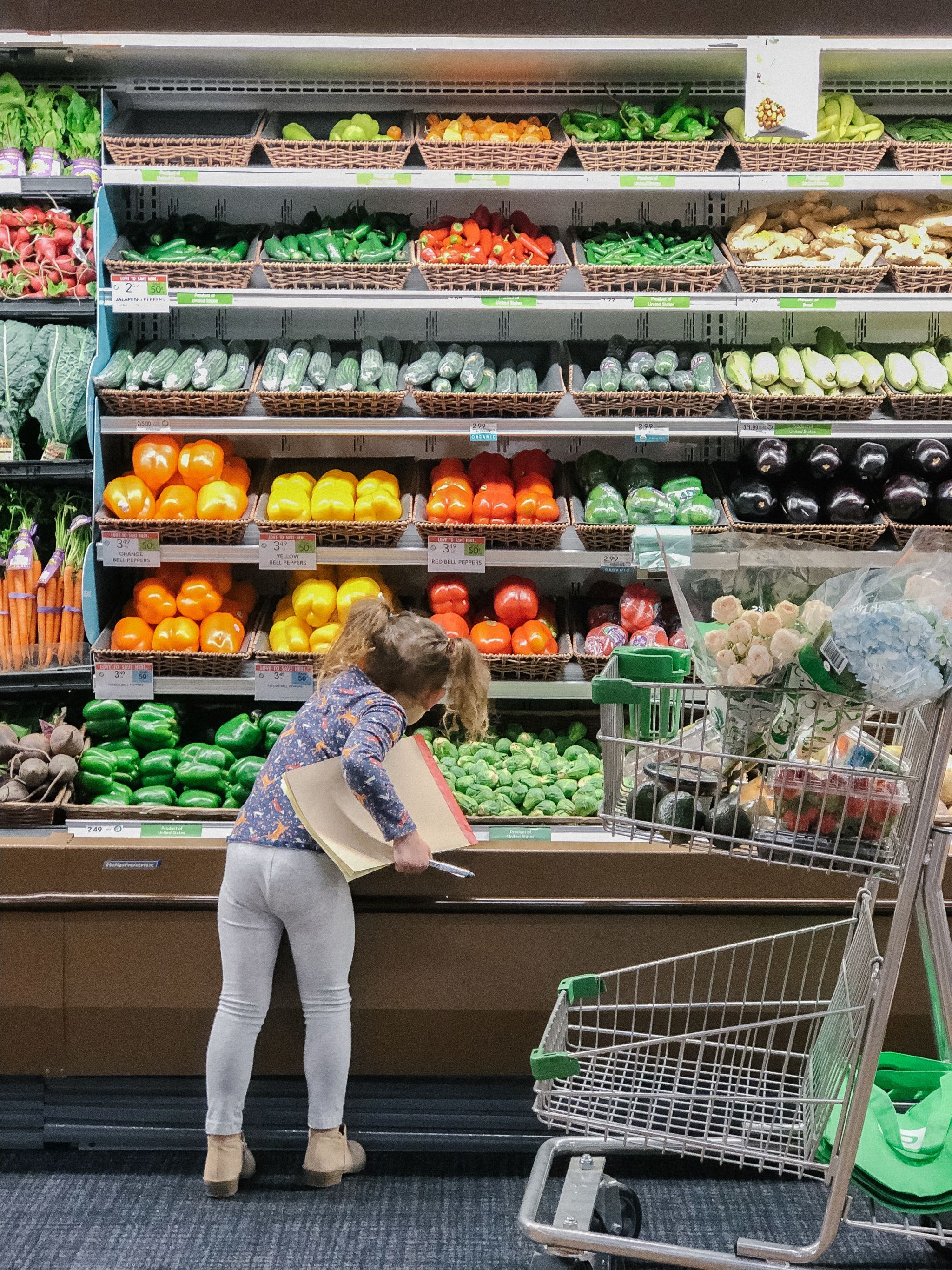 5 // Thomas' Big Boy Room
Is finished! We've been slowly piecing this room together and I am obsessed with how it turned out. It took over 4 months for our constantly backordered curtain rod to finally arrive so we could hang the curtains! And we wallpapered one wall too! I can't wait to get better pictures and share the full room soon!