WHAT A WEEKEND.
It was definitely one for the books…
Friday
Friday afternoon I returned home from a little staycation in my backyard at The Ballantyne Hotel with some of my best girlfriends. This summer has been so wildly busy for everyone and I am grateful that we could carve out an overnight together during the week to catch up, relax at the spa, see the Barbie movie, and grab some fun meals together. It filled my cup so much!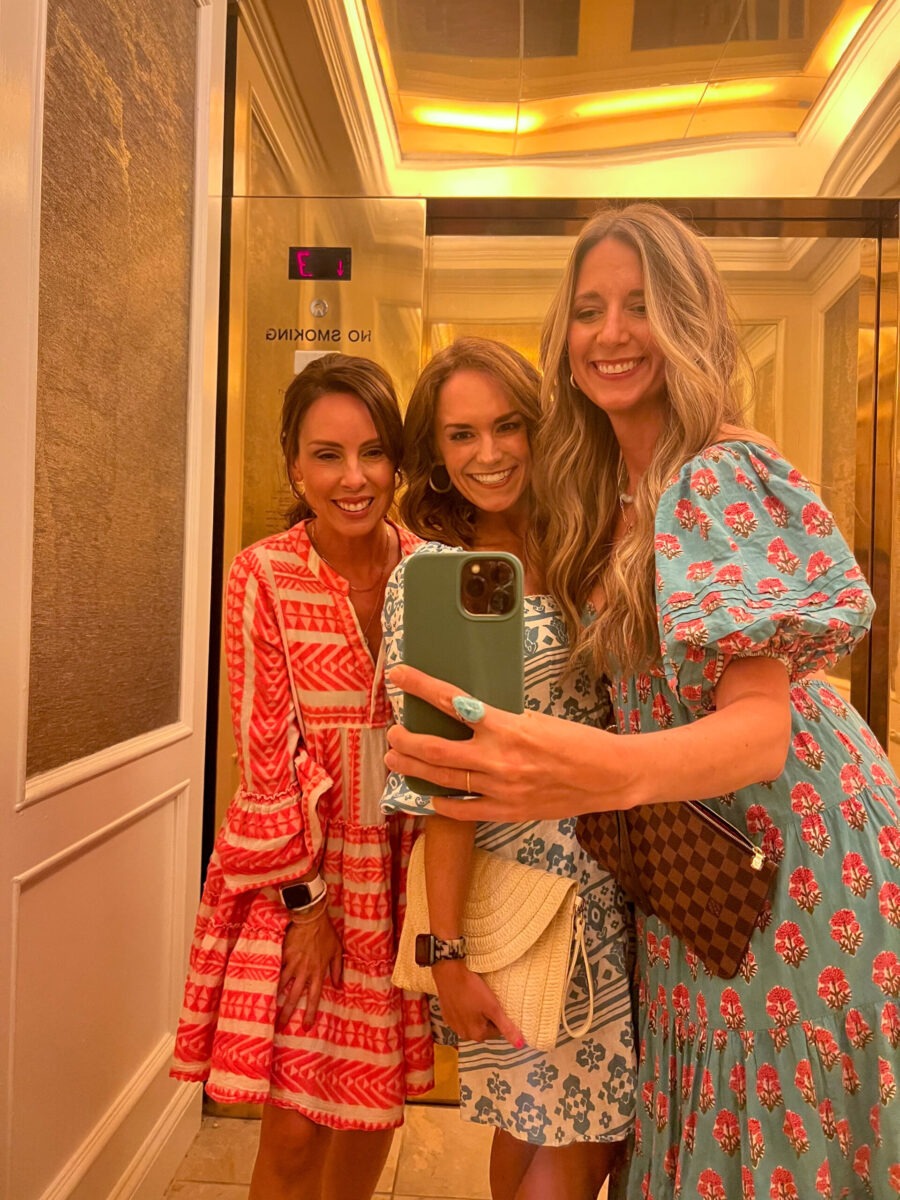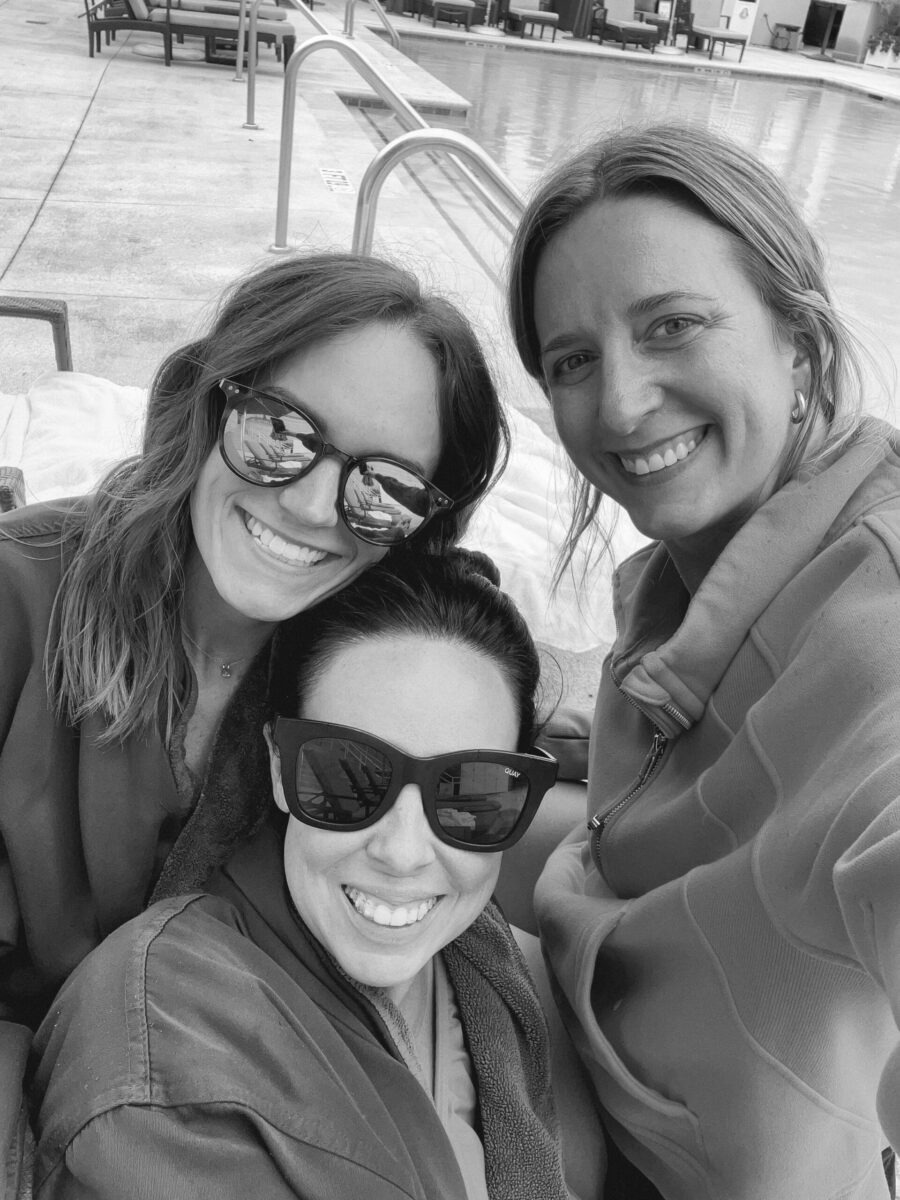 Friday night we ordered takeout from Greco and had Family Movie Night! Caroline and I played Rummikub while we half-watched the Transformers movie (Thomas's pick).
Saturday
Saturday morning we were up early, bags and coolers packed, and on the road to Asheville where we spent the day river tubing! This was our third family tubing trip and it was an absolute blast. We tube through Zen Tubing every time and we really love it.
For almost 4 hours we relaxed while floating down the French Broad listening to music, eating subs, and discussing very important topics as a family…such as our Halloween costumes and future dog names…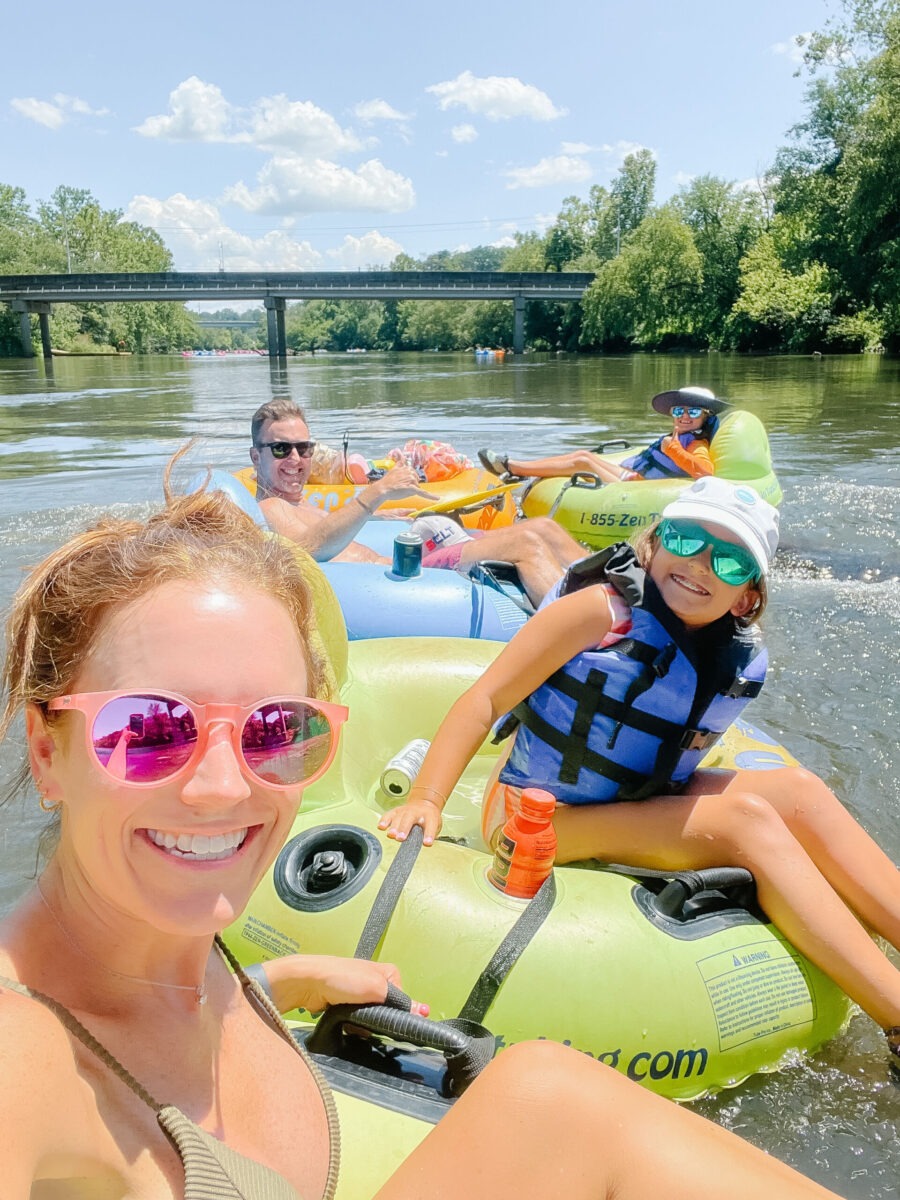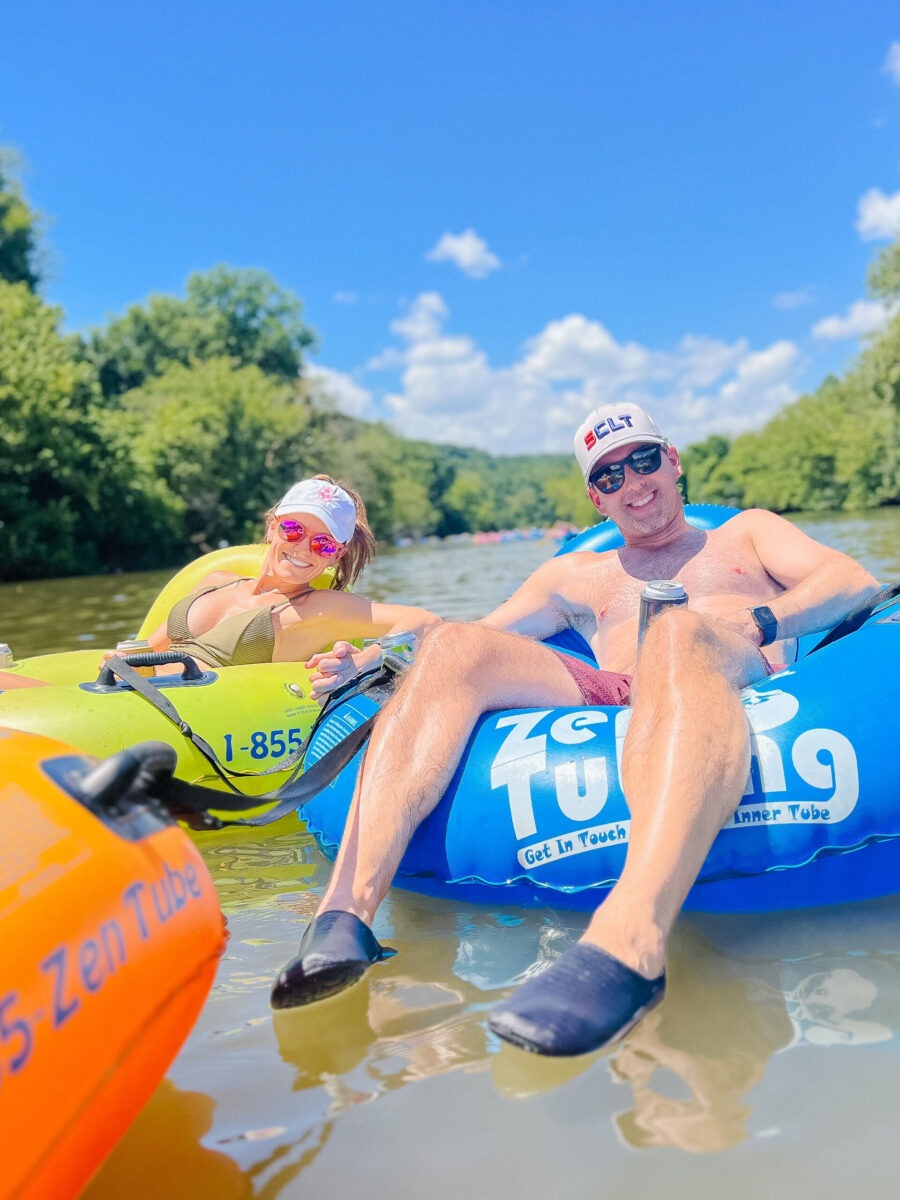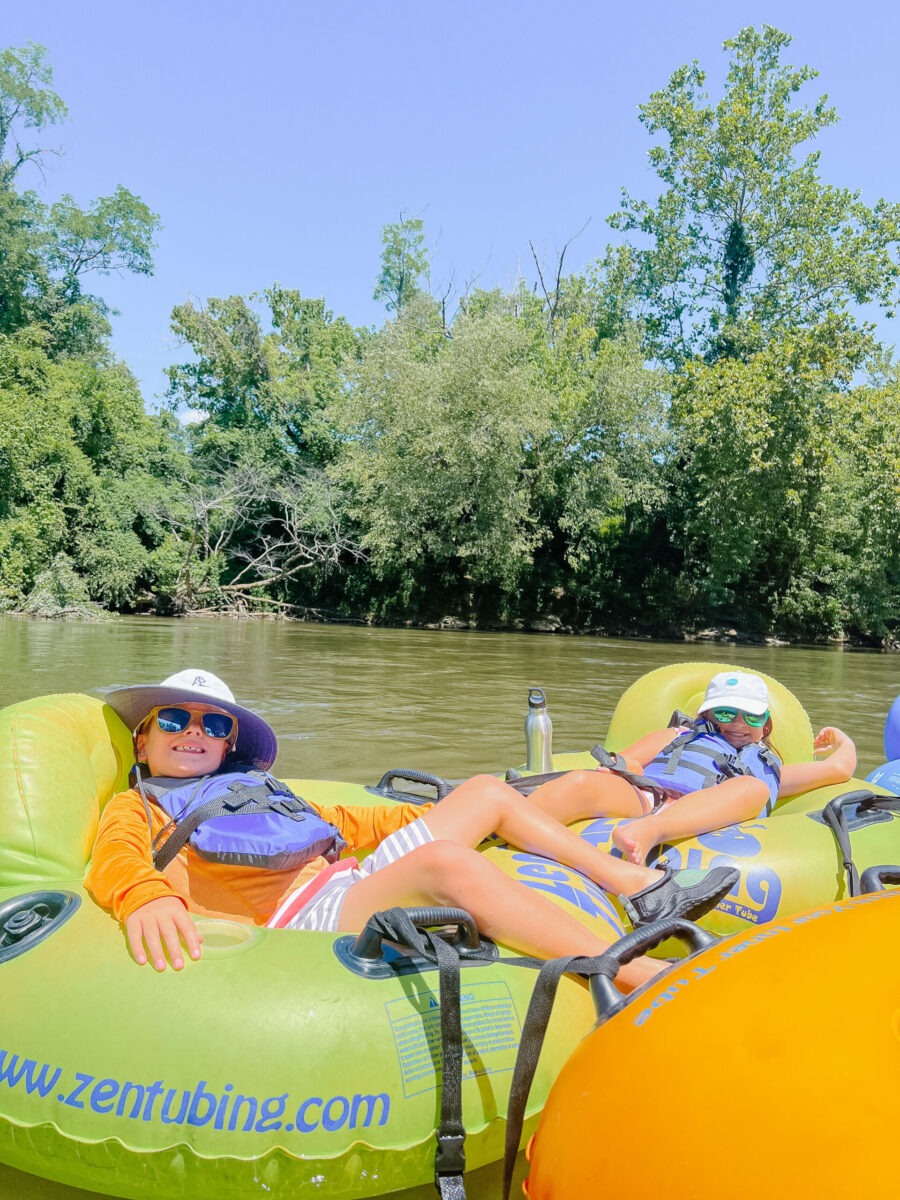 It was hot but it was so much fun.
Afterward, we checked into Hotel Indigo. It was our first time staying at this hotel (I booked it on credit card points) and we really liked it. We had an incredible mountain view from our room.
After showering up we walked around downtown, stopped at Capella on 9 for drinks, and then grabbed dinner from Farm Burger before heading back to our hotel to play Monopoly Deal until we all fell asleep.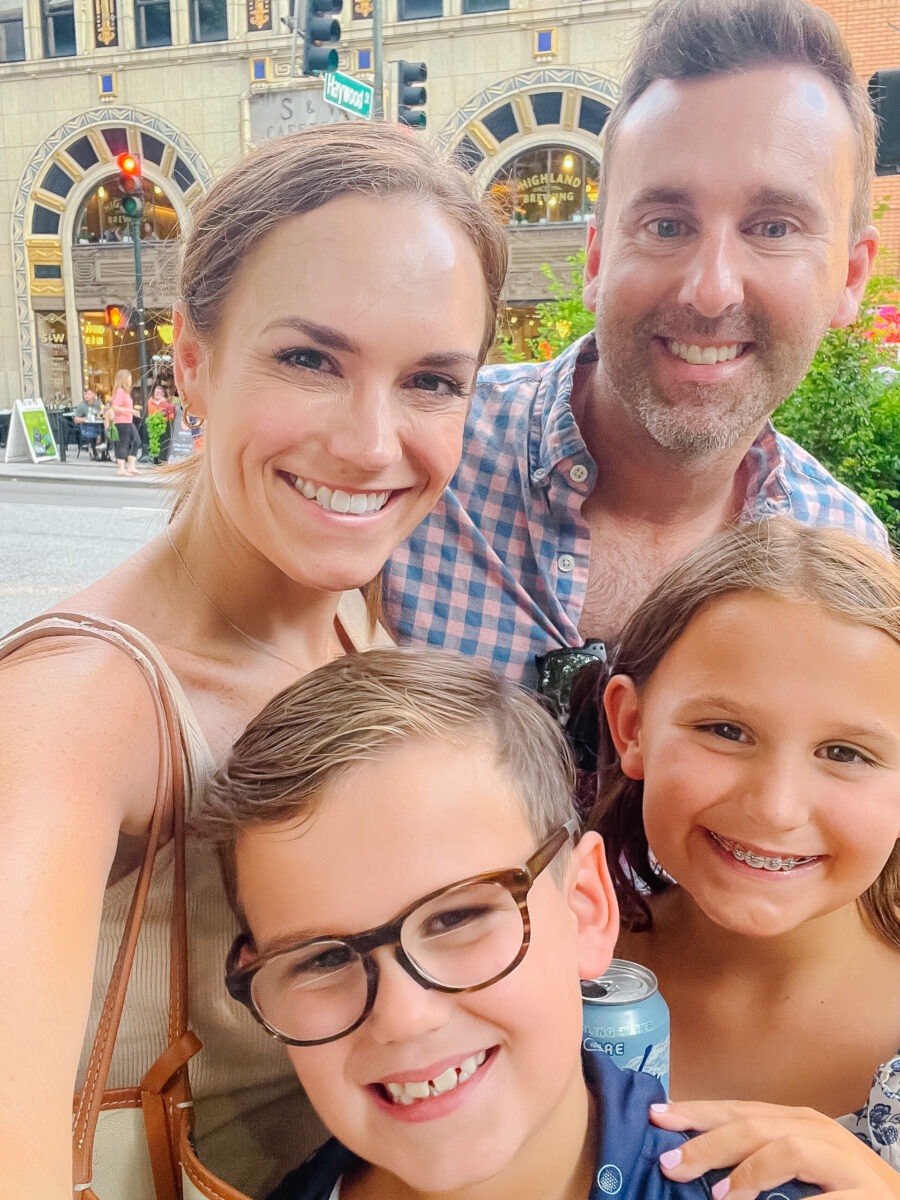 Sunday
Sunday morning we grabbed breakfast at a new restaurant, All Day Darling, and it was so good! Asheville can be tricky for breakfast as the restaurants fill up so fast and the wait times can be hours. So we were ecstatic when we arrived and were able to sit right down on the patio and enjoy the beautiful mountain weather. The food and drinks were really good too. I'll definitely be adding this to my Asheville City Guide (which very much needs an update)!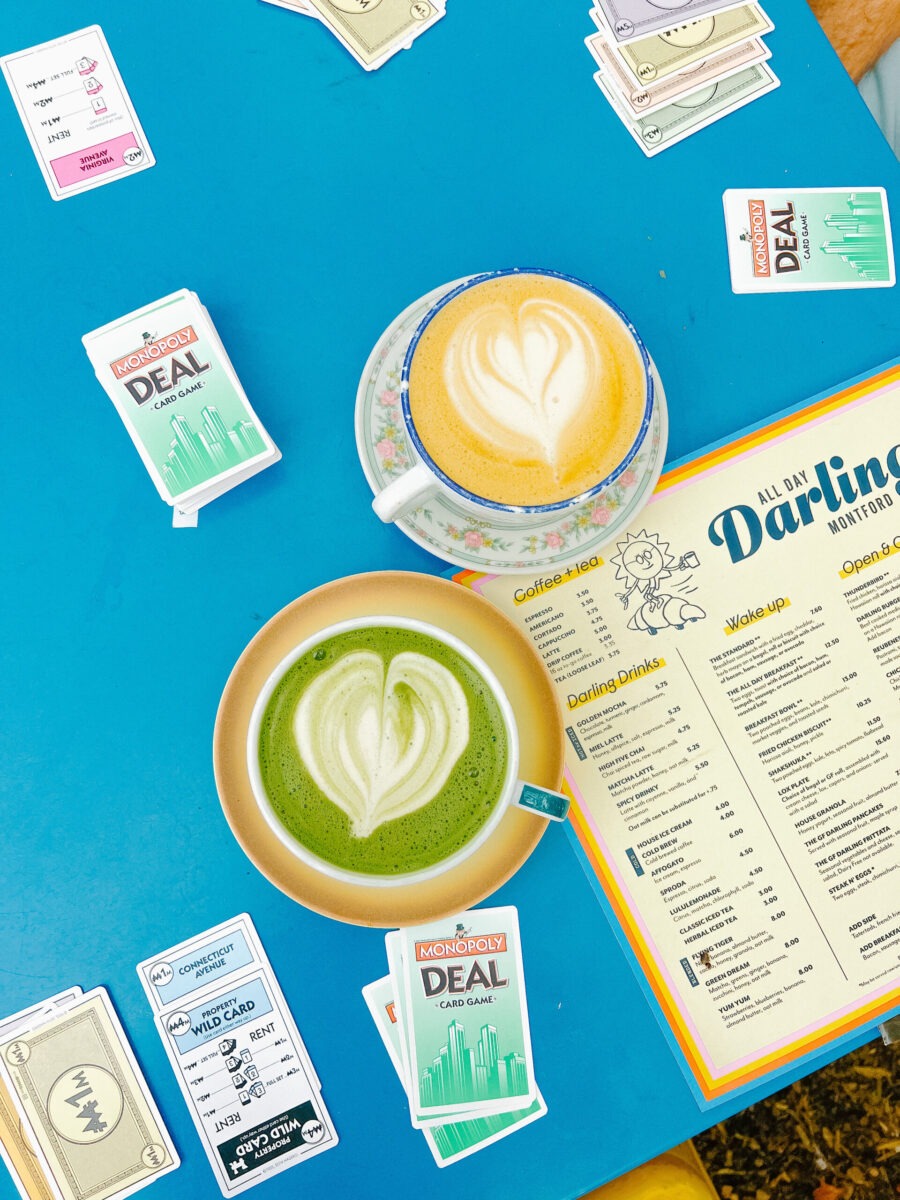 After breakfast we hopped in the car and headed home…or at least that's where the kids thought we were going.
We gave them a shock of a lifetime when we stopped for a very important meeting…
Since moving into our home in February, the kids have been earning (and sometimes losing) "puppy points." They are getting SO close to the 1,000 points needed for us to get a puppy and little did they know that Matt and I have secretly been working on this behind the scenes.
When we arrived, we told the kids that their surprise was us taking them to apply for a puppy (get on the waitlist, etc.). We've been telling them our timeline would be sometime "before the end of the school year" so they were unbelievably excited to finally start the process so much earlier than expected.
While waiting for our "paperwork," the kids got to play with the cutest puppy ever. They were both so happy they could burst. And after a few minutes, we told them they were actually playing with THEIR new puppy! I cannot wait to share the videos and photos soon. I'll do a full post I'm sure on all the details. It was one of the best moments for me and Matt to experience. However, our new puppy isn't coming home with us quite yet! She started training today (my very firm requirement for getting a puppy) and we will pick her up in a few weeks!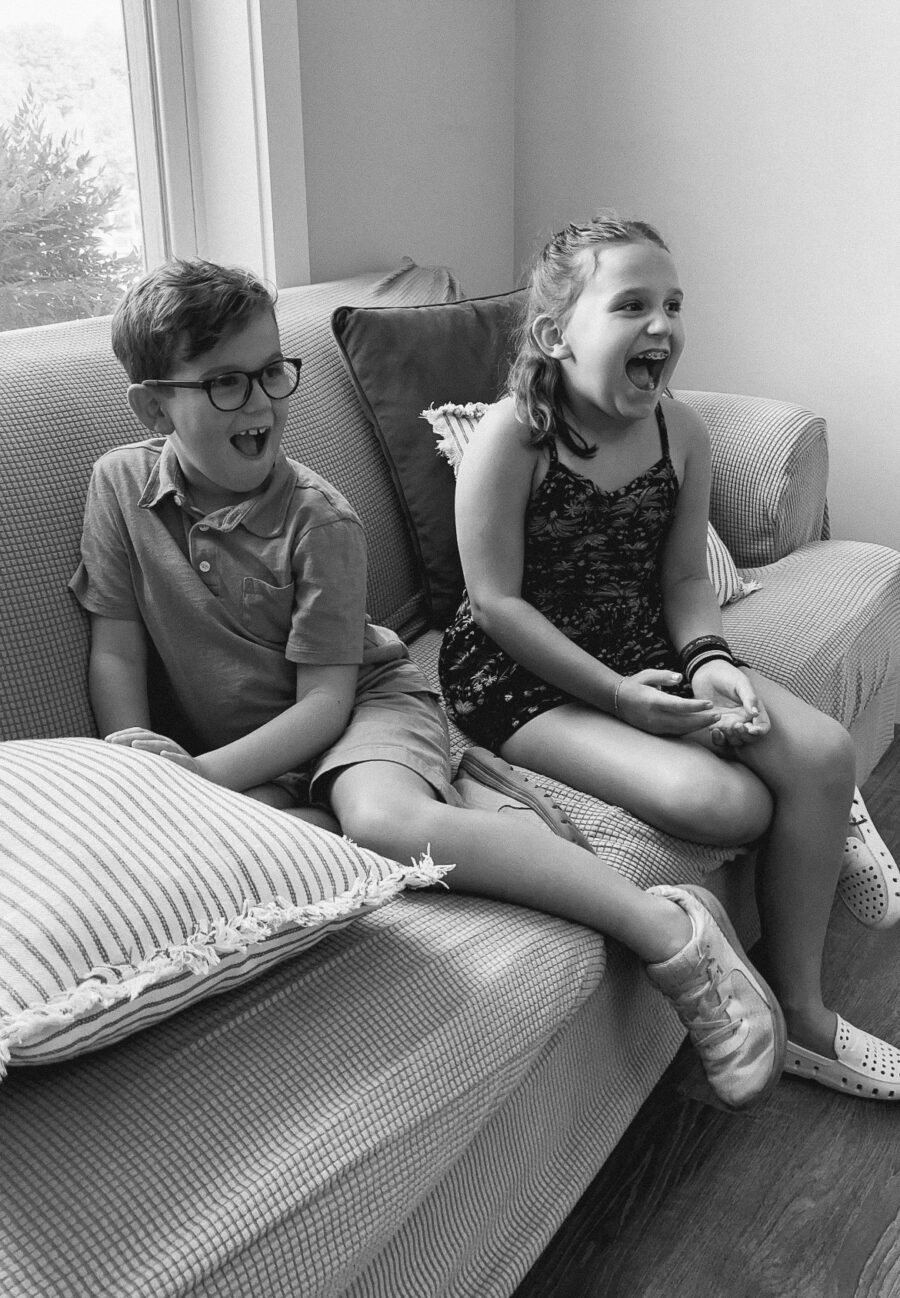 So yeah, it was a pretty spectacular weekend. I kind of can't believe it still.