What a weekend! Take me back!
Friday I worked from home since Uptown was absolute mayhem with several big events going on. Not only did I get to rock yoga pants and a ponytail all day, Matt came home early so we could surprise the kids at school together and take them out for pizza — their favorite. I'm not sure if it's their favorite because they love pepperoni pizza and garlic knots or if it's because we let them watch YouTube the entire time.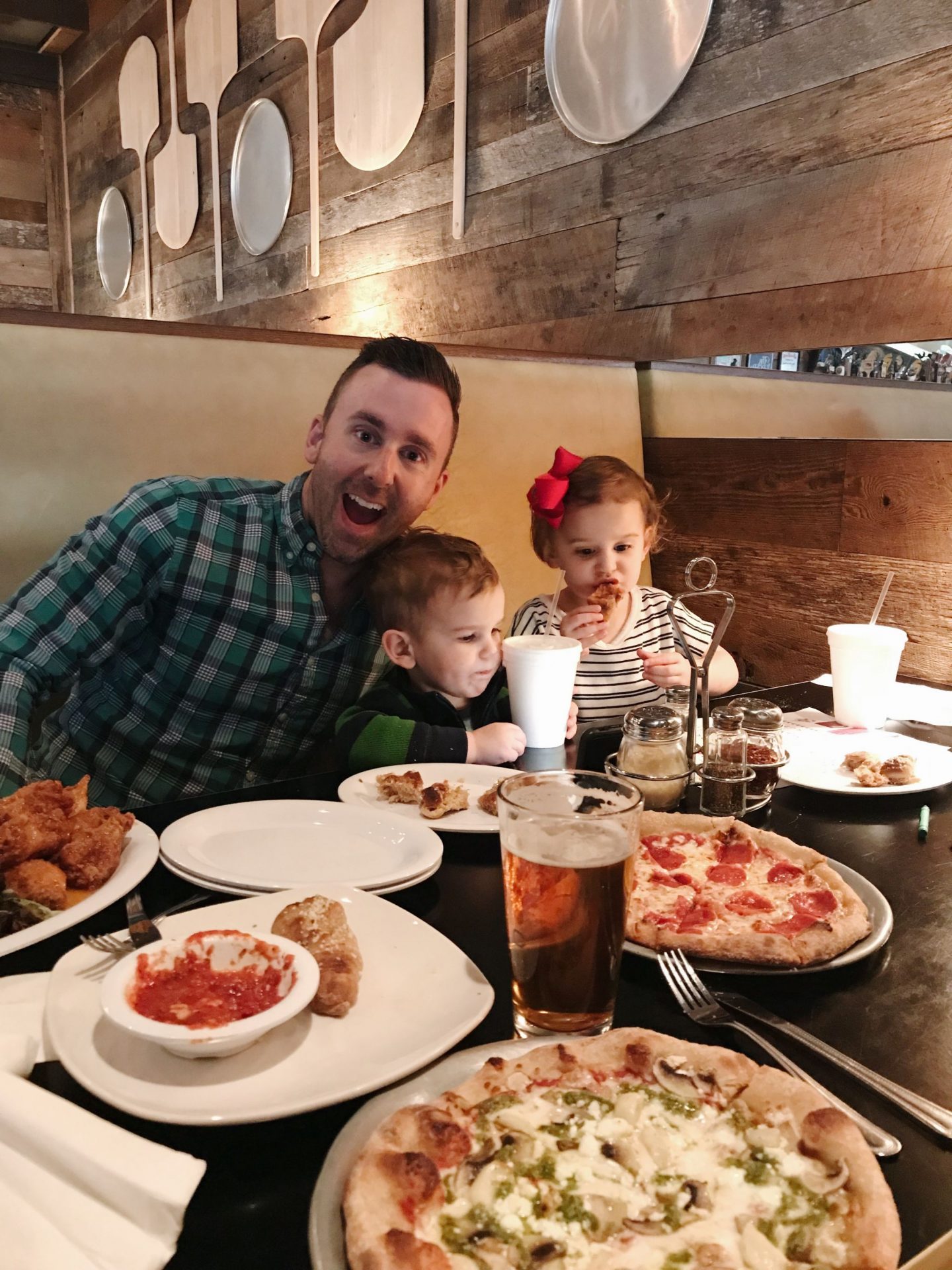 Saturday morning Matt made the kids Mickey Mouse waffles per usual. After breakfast I took Caroline to a mermaid birthday party for one of her classmates while Matt and Thomas made a Lowes run.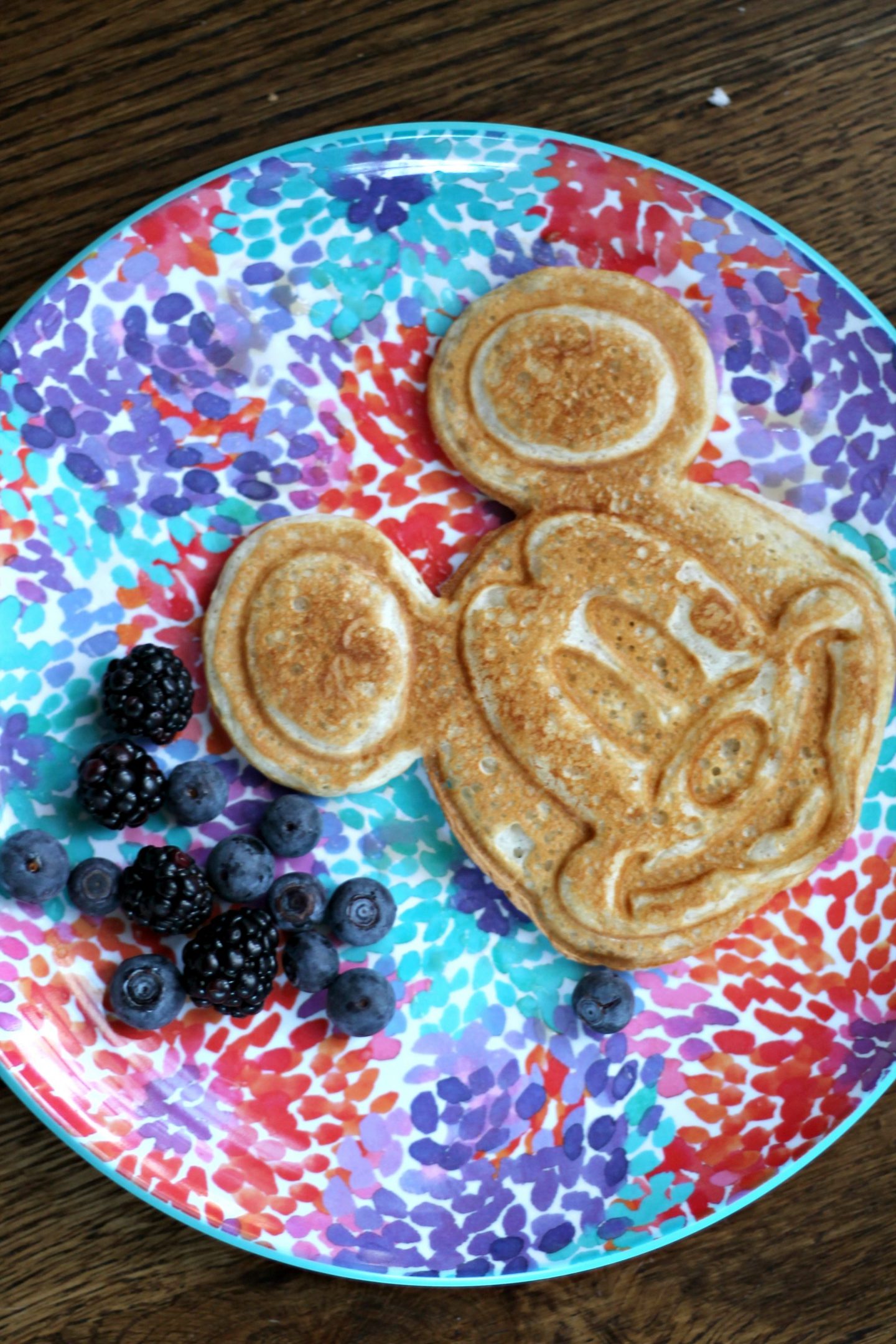 Saturday afternoon I had a hair appointment with my friend Jessica! I did it! I chopped off my hair and went with the bob cut! You may have already seen the video clip I made on Instagram, but Jessica is seriously magical. She has an adorable little salon in her home and is seriously so fun to spend an hour with. For my local Charlotte friends, if you want her info, let me know and I'll send you her contact information and pricing! Her specialty is blondes, by the way. Super talented.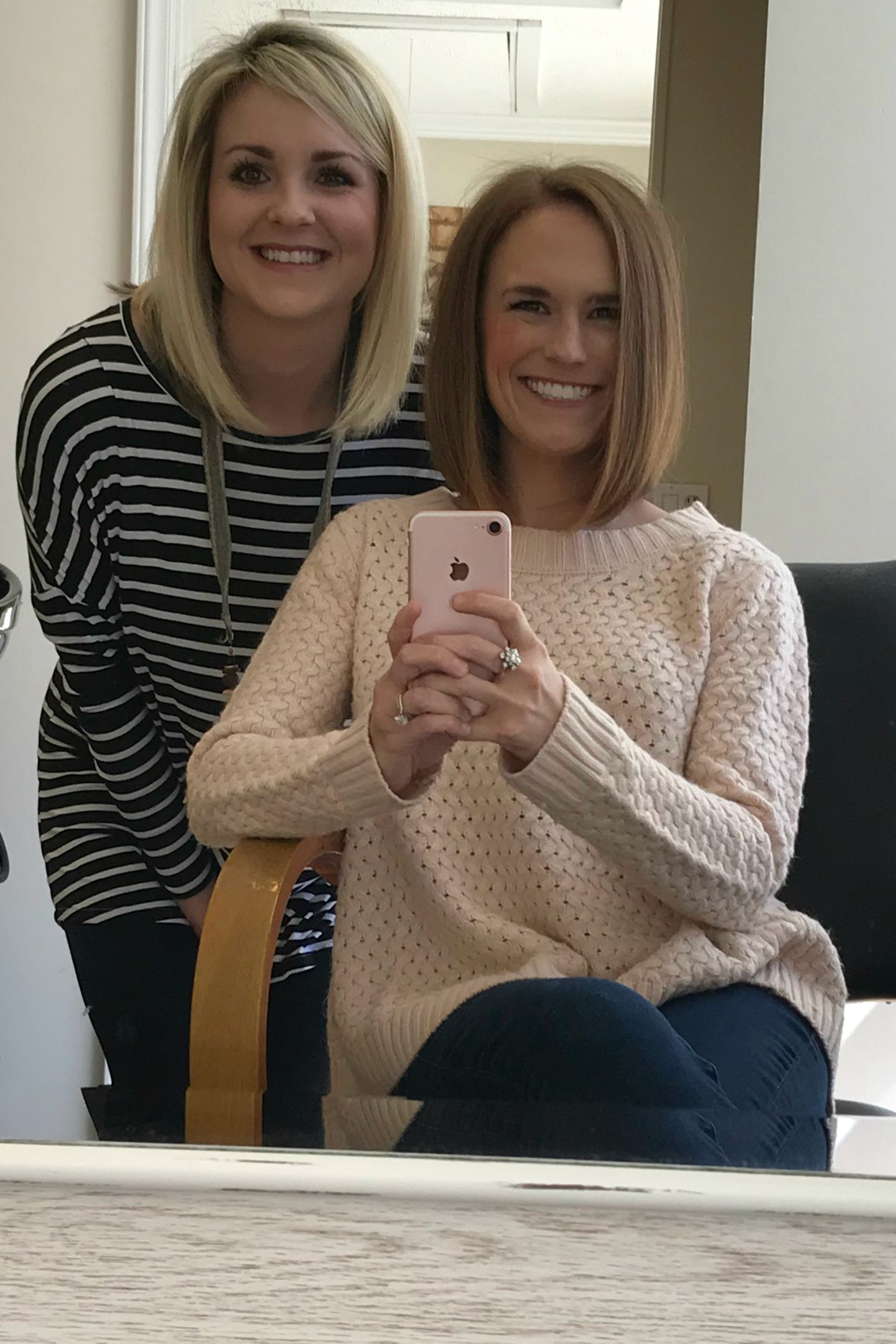 Later that afternoon all my toilet dreams came true when our plumber, who arrived to fix our leaky sink, replaced all the old, terrible toilets throughout the house with new ones. Woohoo! My goodness, you know you're getting old when you get excited about new toilets.
After naps we had 3 of our best friend couples over for a play date cookout. Lisa brought over the most incredible appetizer, bacon wrapped dates stuffed with goat cheese. OMG. So good. For dinner, we made my favorite cabernet burgers and hot dogs for the kiddos.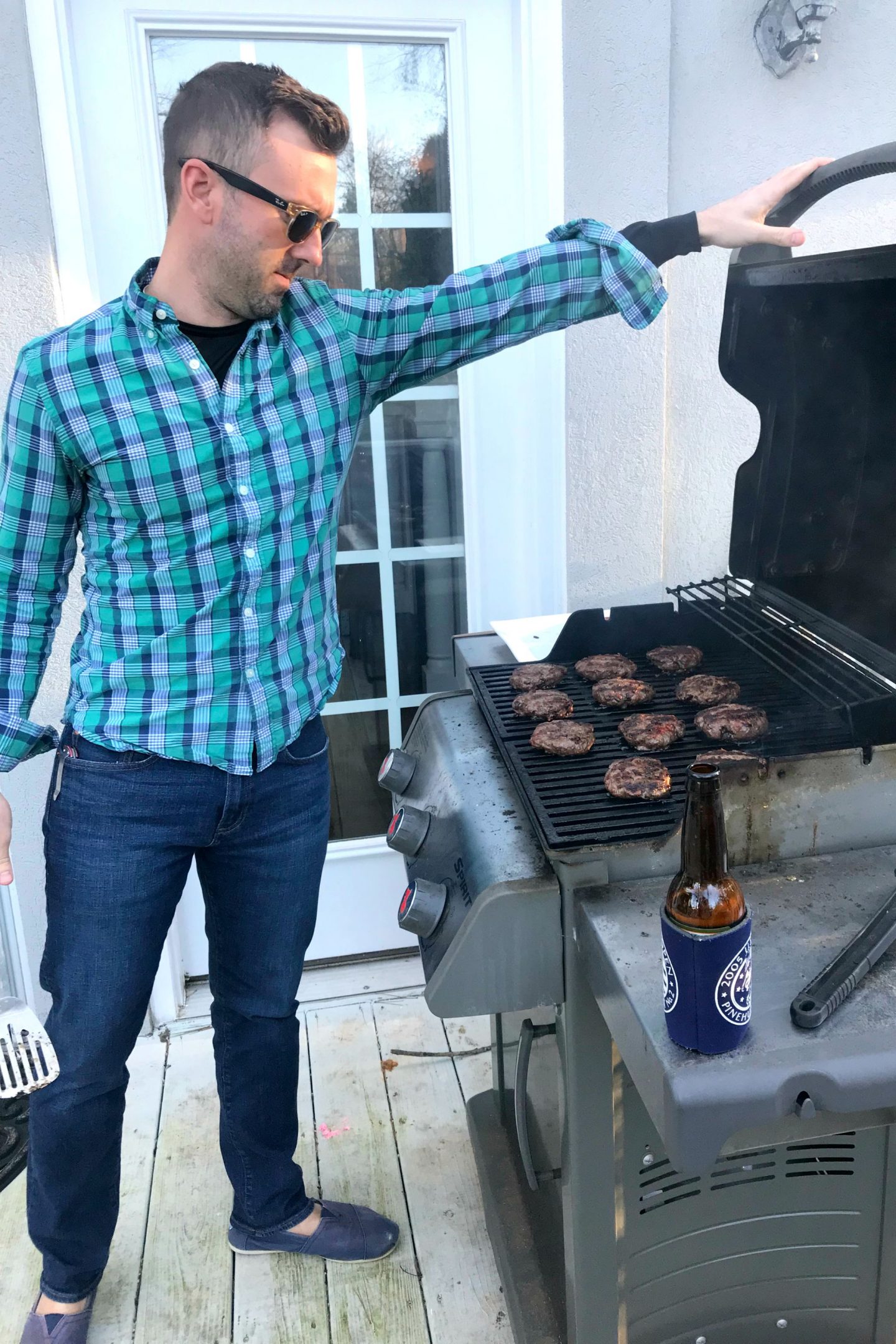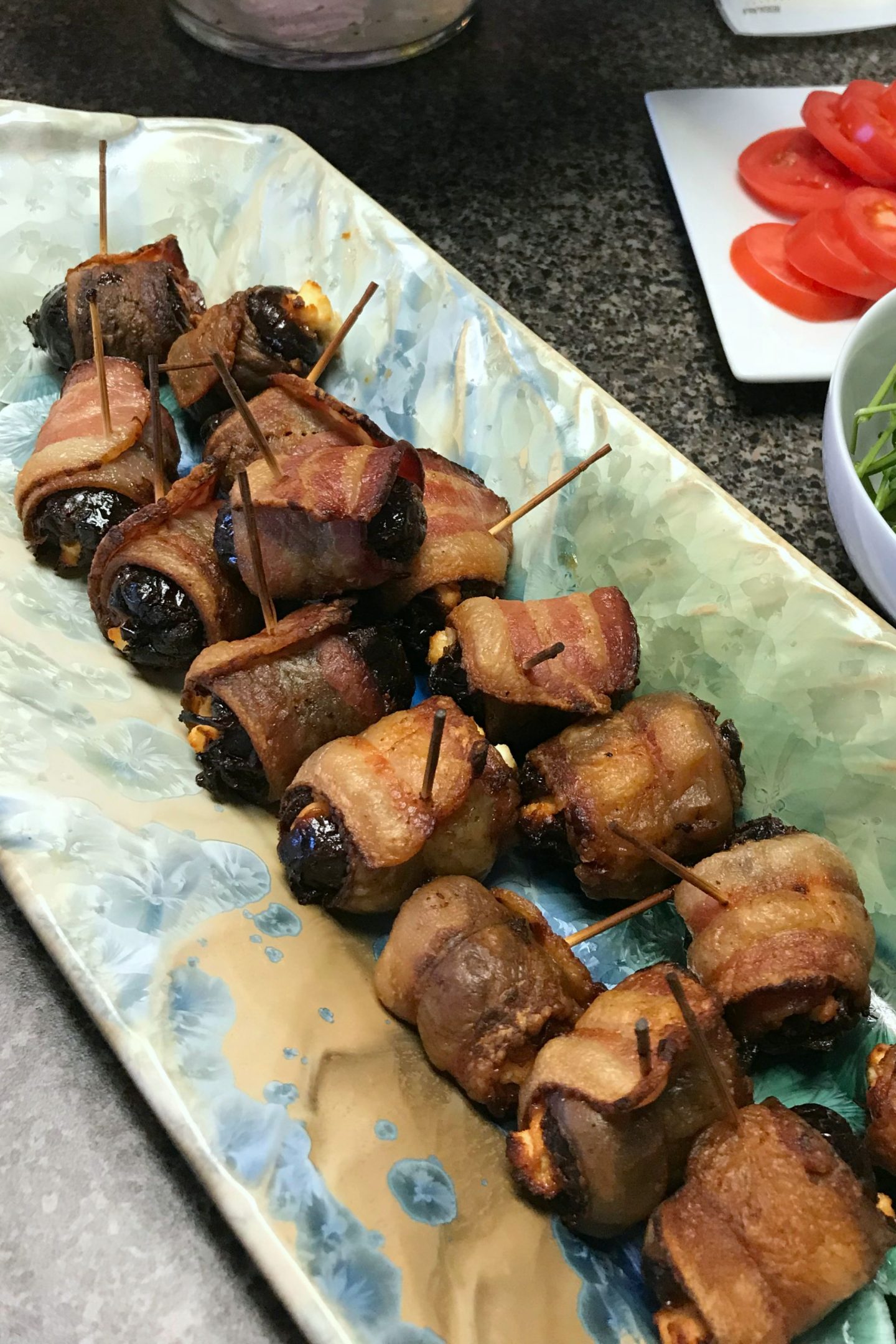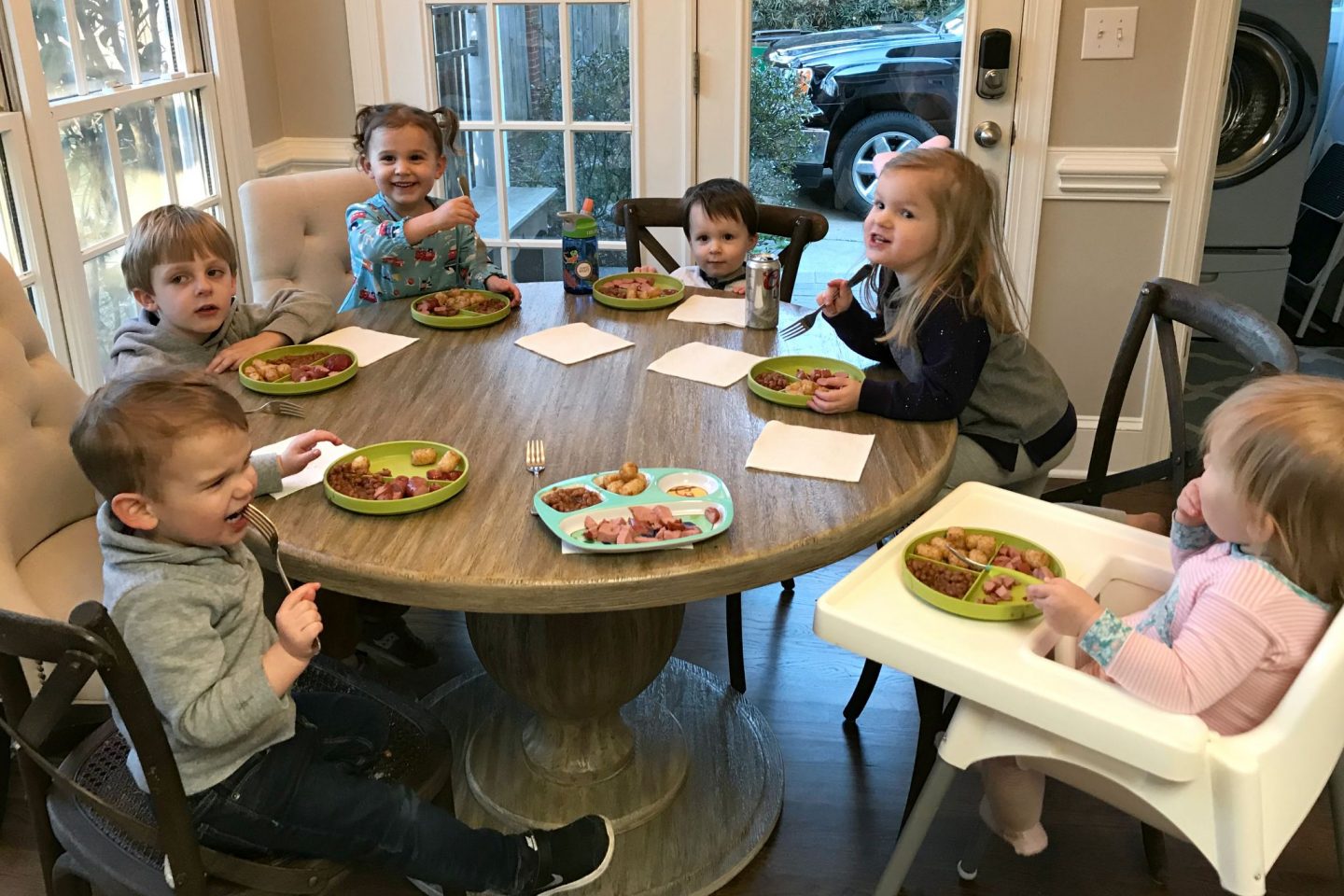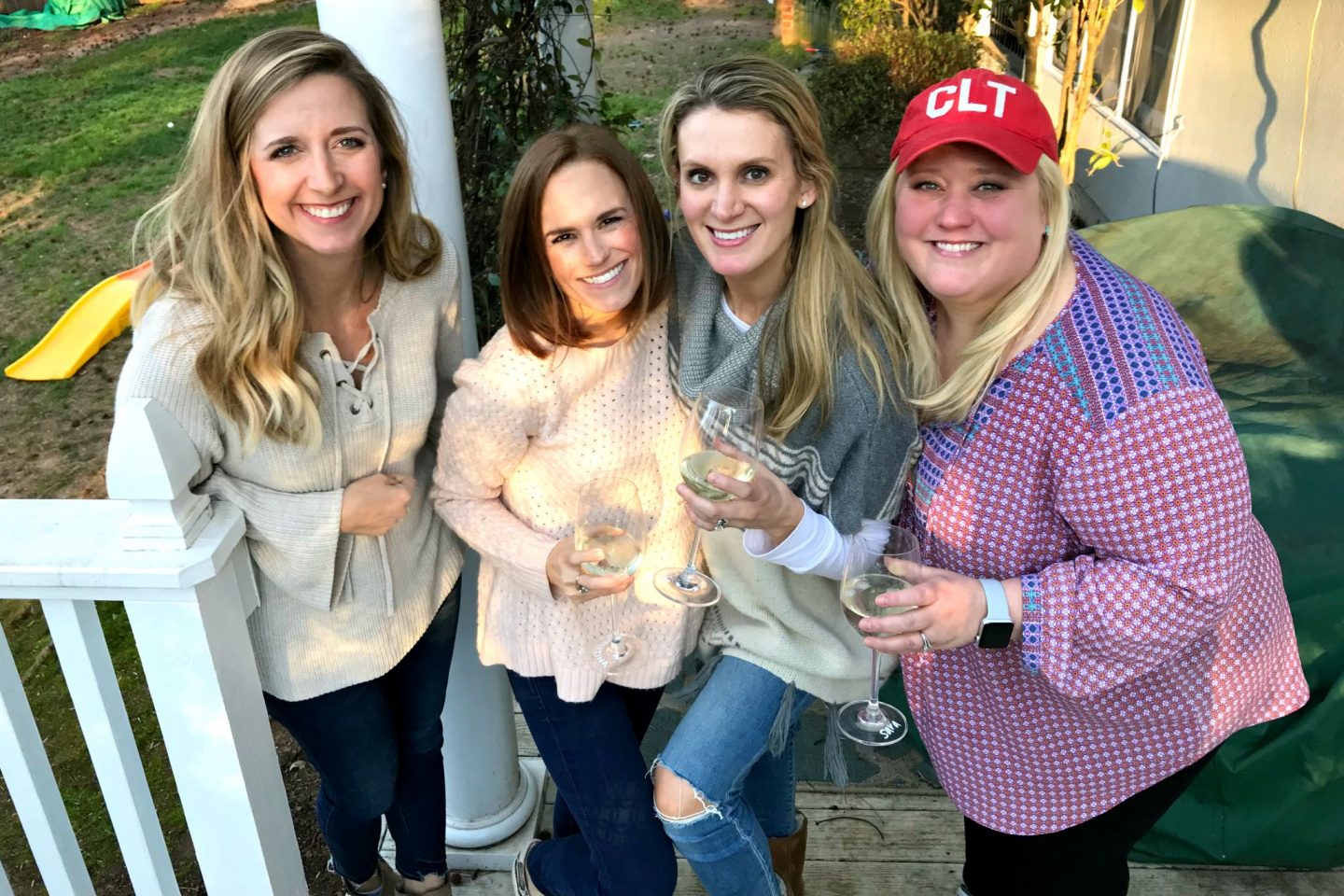 Sunday we went to church!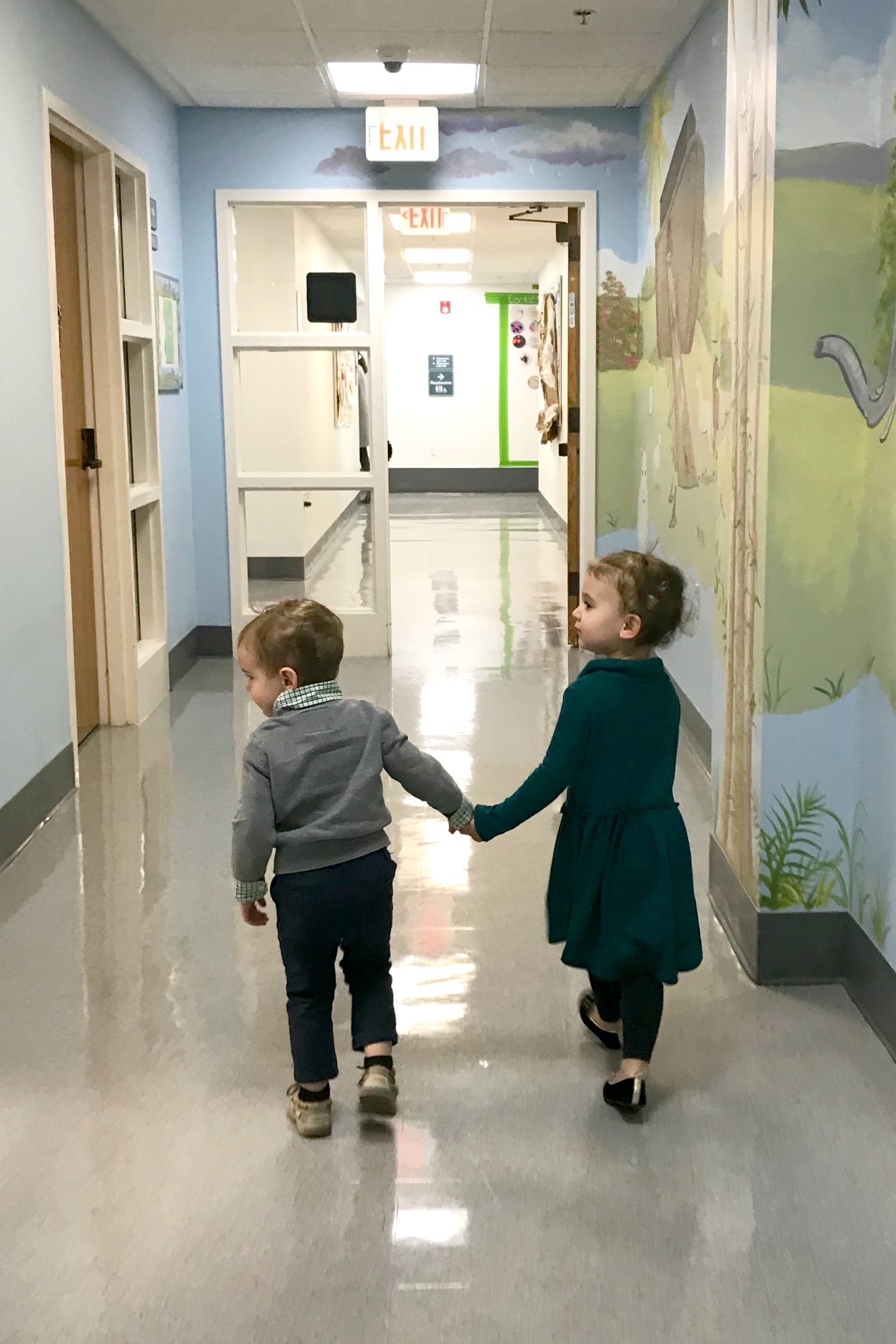 Afterwards we attended a birthday party at a soccer field for one of Thomas's friends, Henry! The party was held at the school's soccer field and the PE teacher  ran the show with all sorts of activities from parachuting, baseball, pool noodle fights and more — absolutely brilliant, and it wore the kids out.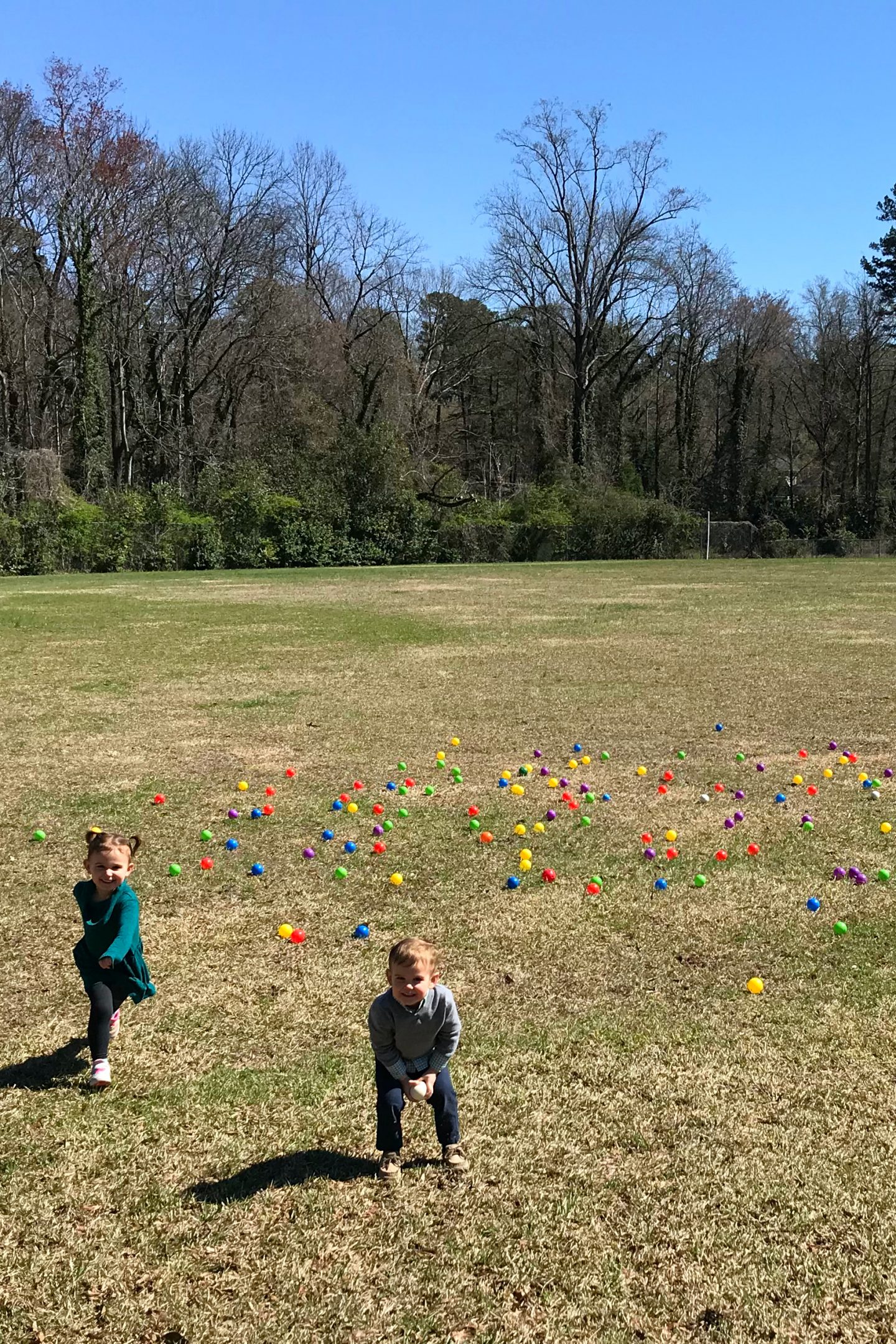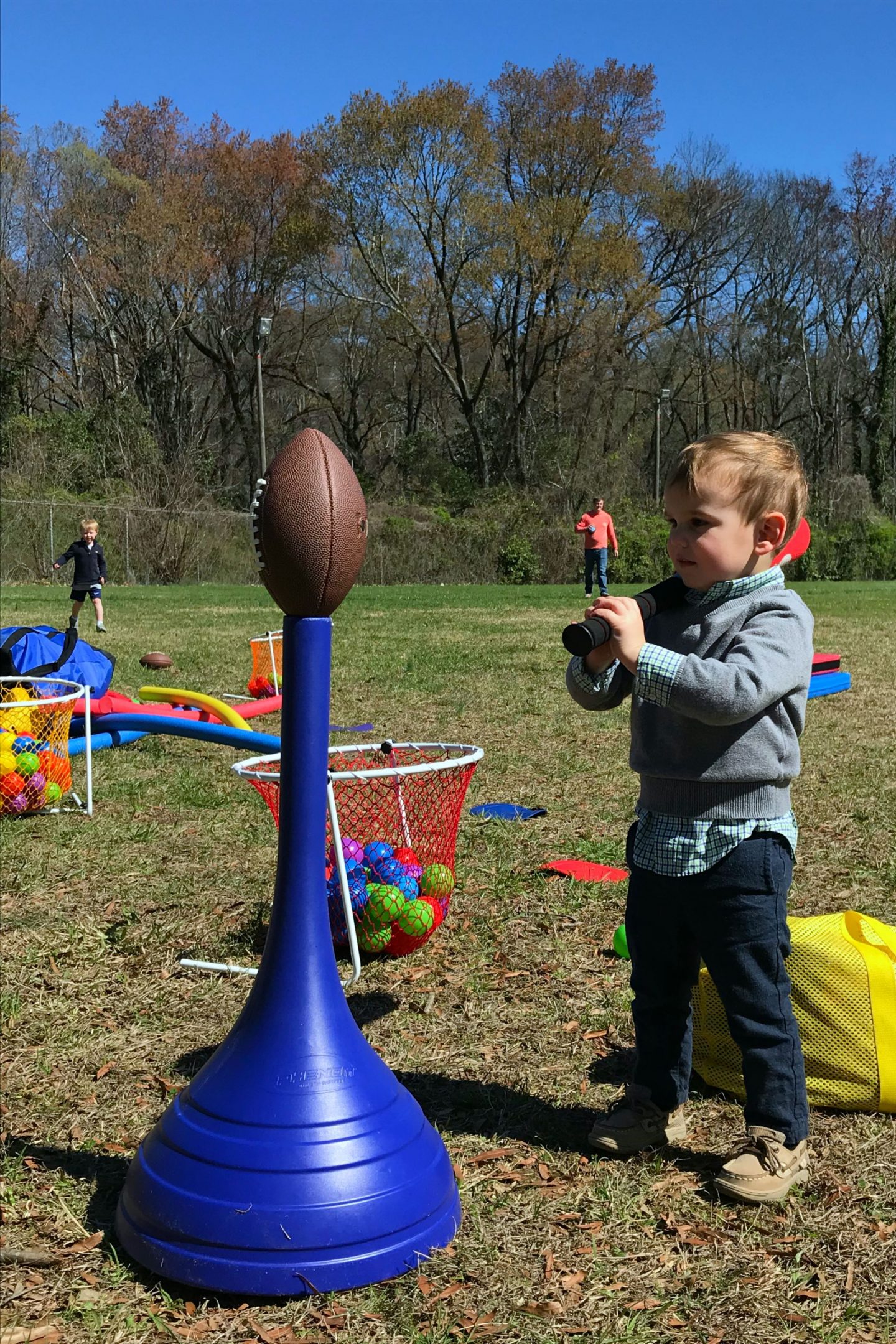 We couldn't believe it but BOTH kids took 2.5 hour naps. What an amazing surprise. During their naps Matt built new nightstands for Caroline's room! And the rest of Sunday Funday was spent doing the usual — blogging, meal planning/prepping, laundry, etc.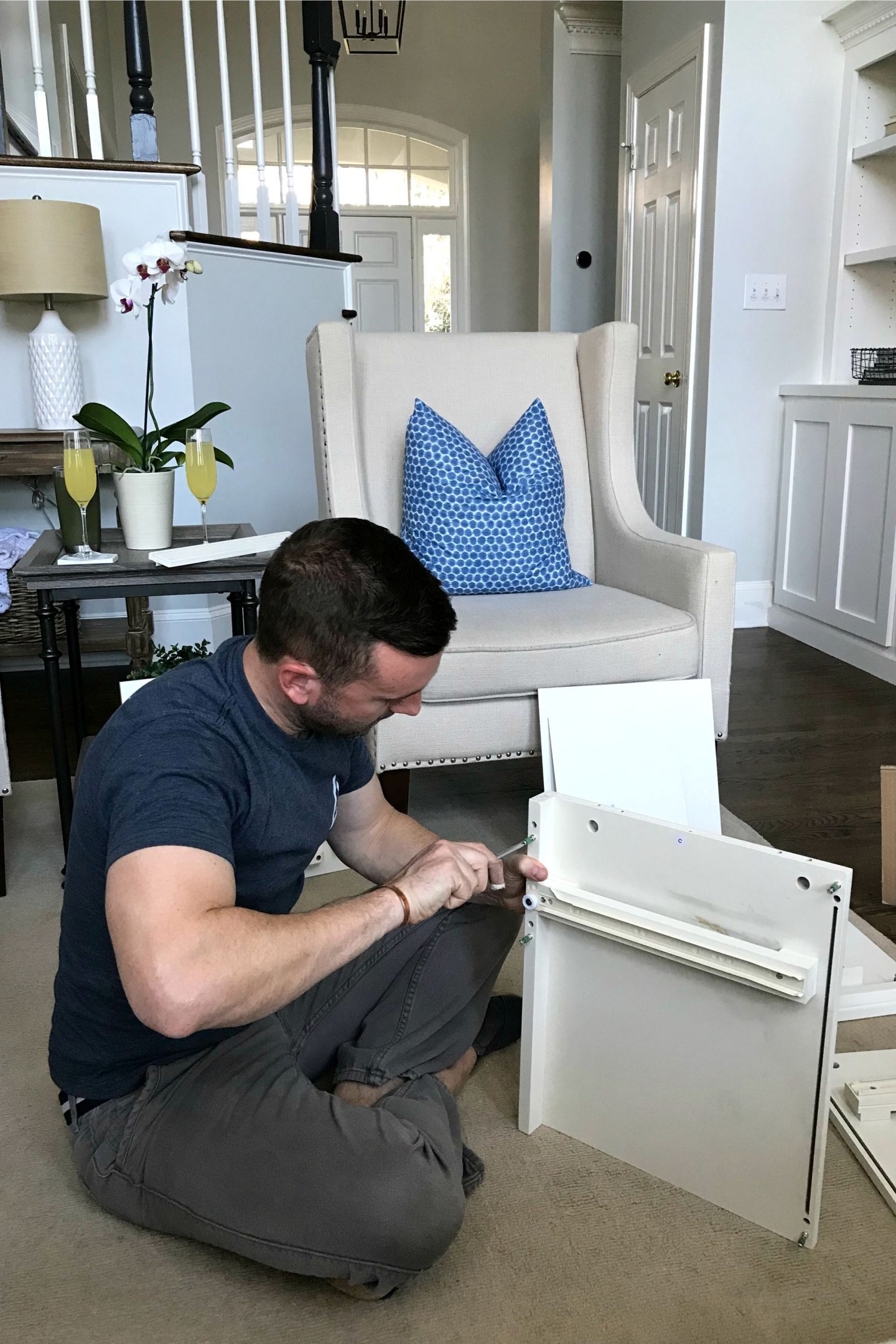 It was such a fun weekend!