A few days ago my friend Natasha posted a recipe for her delicious Sausage & Cheese Tortellini Soup. I've taken her up on her recipe recommendations in the past and been soooo happy that I immediately scheduled this one into our meal plan. This one pot soup was so good I had to re-share it too! All credit goes to Natasha!
Wait! Natasha's dish is more yellow and mine is red..?
So, I did adapt the recipe a smidge by adding in some additional ingredients. I'm always trying to hide veggies in Caroline's meals so I dumped a whole bag of spinach into the pot and also added a ton of tomatoes. This meal also fed 3 of us twice, only dirtied one pot and was super quick and easy to throw together. And my recipe critics gave it two thumbs up. So add these ingredients to your next grocery list!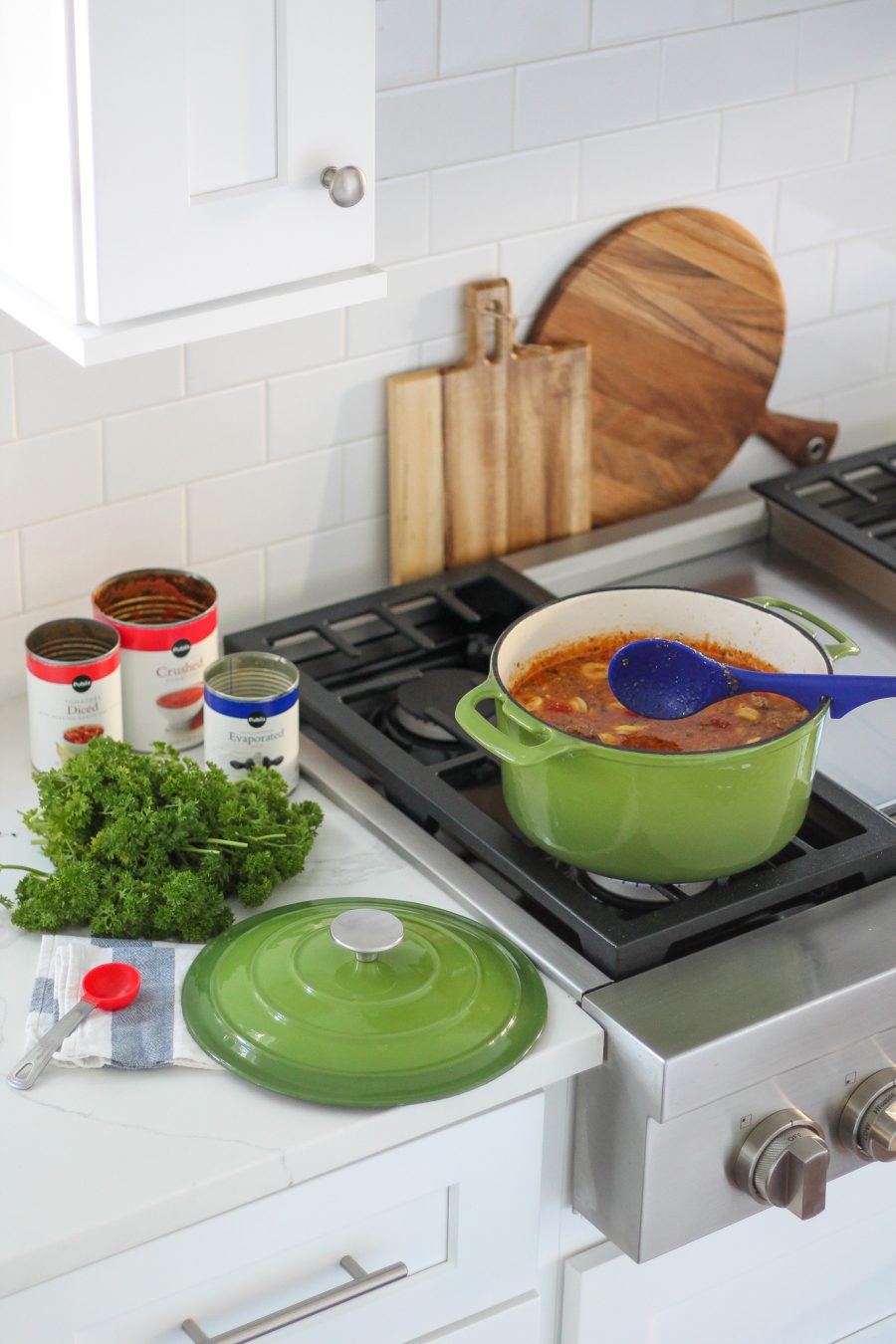 photo updated 2/3/19
And a little behind the scenes look with my trusty taste tester and second shooter, Caroline…
For her hard work she got the first bowl. It was still piping hot so I dumped it into her cool-it bowl and voila – dinner was served and we had one very happy, full toddler!
Sausage & Cheese Tortellini Soup
3 cups cooked sausage
3 cups frozen tortellini
3 cups water
1 28 oz can crushed tomatoes
1 16 oz can Italian diced tomatoes, semi drained
1 can evaporated milk
6 chicken bouillon cubes
1 10 oz bag baby spinach
1 tbsp oregano
1 tbsp parsley
1 tbsp chives
salt & pepper, to taste
Parmesan cheese
In a large pot, add all ingredients except tortellini and spinach and bring to boil.

Slightly reduce temperature and allow to simmer about 15 minutes.

Add tortellini and bring to boil for several minutes. Stir in spinach.

Serve in bowls. Sprinkle with freshly grated cheese.