What a wild year 2020 was. It was difficult in so many ways — working from home, virtual school and more. Yet there were also so many sweet moments, milestones and memories sprinkled throughout the year. Here are a few of our 2020 highlights…
Favorite Recipes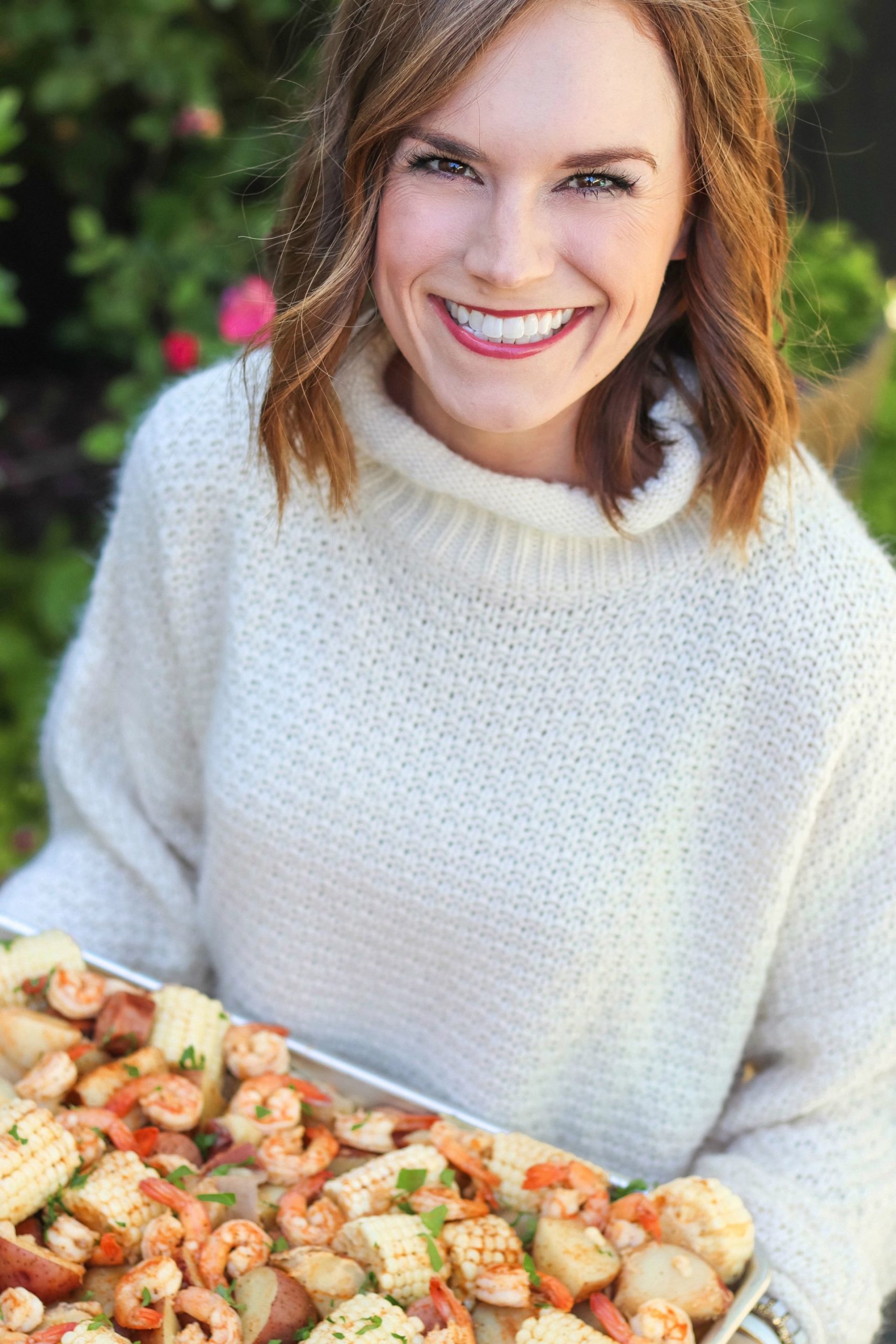 Quarantine Highlights
Quarantine was hard. Like really, really hard. I know a lot of people cherished that time with their family, but for us, it was honestly some of the most difficult moments spent together trying to balance two full time jobs from home, two kids (one in remote school and one running wild around the house eating all the snacks and cutting his own hair) and no childcare. In fact, the months of quarantine were the busiest I've ever been at work — ever. I wrote a detailed Day in the Quarantine Life post to capture this time in our life.
Things that got us through quarantine included The Snack Hunt, our Butcher Box subscription when meat was hard to find in stores, cocktails & virtual games with friends and family and the Peloton app while the gym was closed.
We also made some questionable decisions while our judgement was clouded under quarantine which included going from zero to 3 pets in one month — lady bugs, caterpillars…and a guinea pig (more on her below)!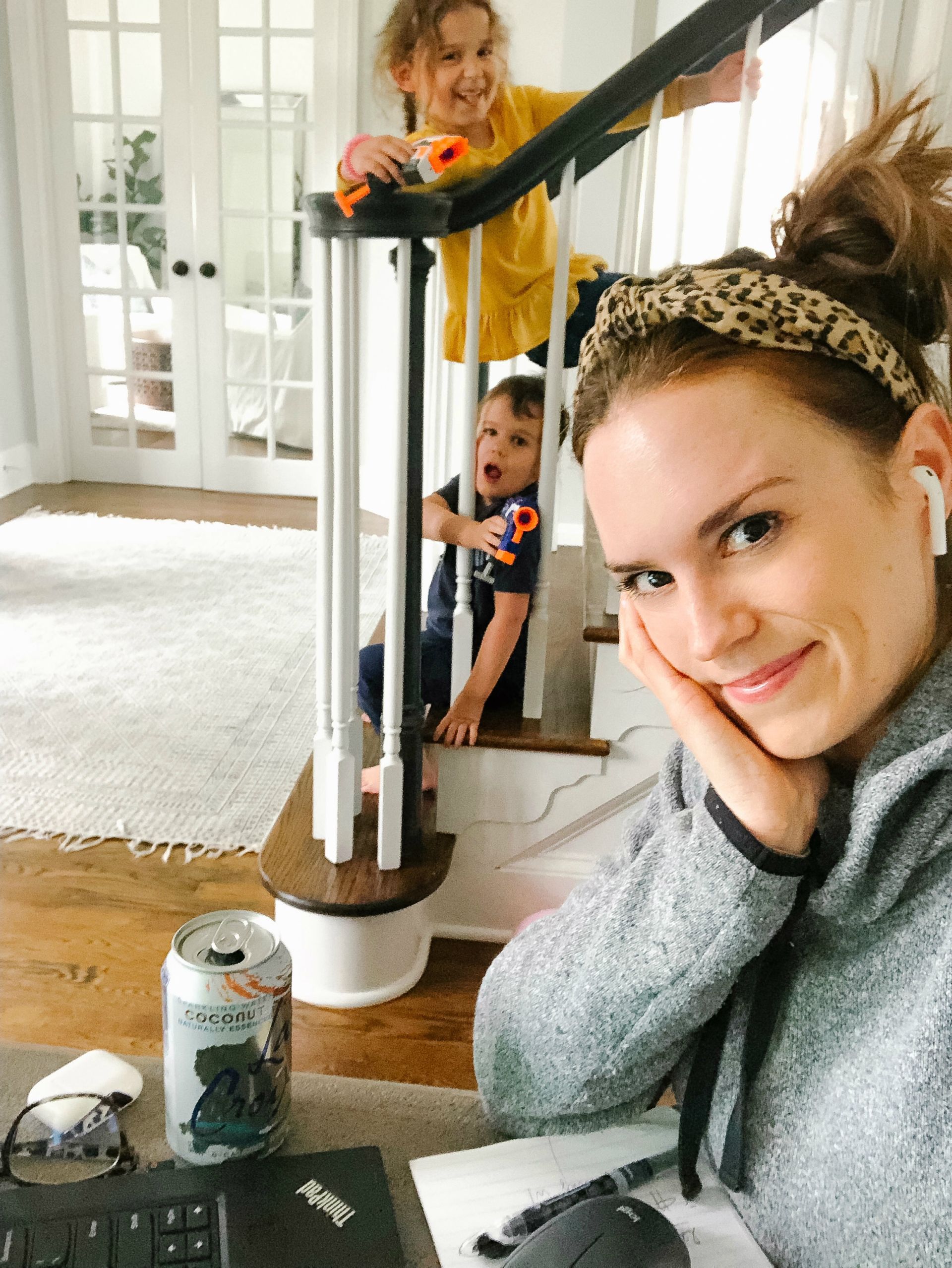 Remote School
Caroline graduated kindergarten from home and also began first grade remote at home. Her schedule consisted of iPad virtual learning from 8:30 am – 3:30 pm (with a 1 hour lunch break). We did get her into several camps that offered classrooms for virtual learning and provided an environment with fun activities and friends to play with. While camp allowed me to get my work done at home during actual work hours, we would often have to catch Caroline up on all her schooling she failed to complete during the day because she was actually just watching YouTube on her iPad when the supervisors weren't looking. It made the evenings pretty stressful and exhausting for everyone trying to cram in an entire school day post-dinner, so we decided to pull her from camps and keep her home with me. While school is going much better at home, it's still challenging to constantly pause what I'm working on throughout the day to help Caroline navigate various platforms and complete her daily assignments. It's also mentally exhausting flipping back and forth between focused work mode and pep talk mode. But we're getting through it with a light at the end of the tunnel and I am so proud of Caroline for her resilience through it all. We also couldn't be more thankful for Caroline's rock star teacher. She is truly a super hero and has been absolutely terrific.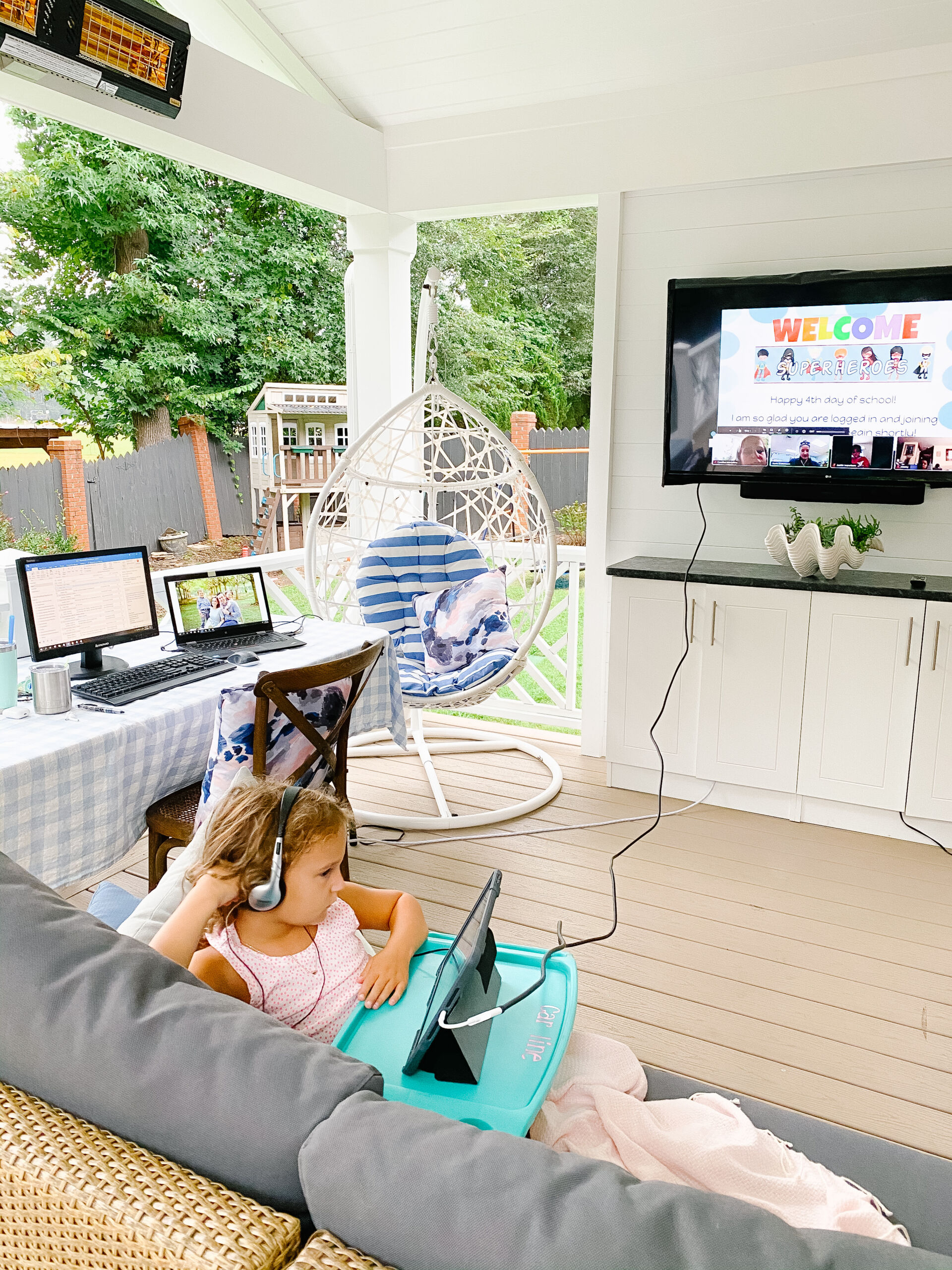 Family Adventures
We refused to let the crazy year prevent us from (safely) going on some really fun family adventures like visiting Lazy 5 Ranch twice!
In April, we canceled our surprise destination Spring Break trip for the kids and instead spent a few days in the mountains at Matt's parents home in Tryon.
After 10 weeks of quarantine, Matt and I were able to plan a last minute trip to Amelia Island for Memorial Day weekend which was among some of my favorite memories of the year!
Summer was hands down the best part of our year. Life was a little more normal without virtual school, Caroline was able to attend a fun summer camp, Thomas was back in daycare and we loved spending weekends at the pool (at least on the days we were able to secure a pool block).
In June, we spent a weekend in Asheville with our friends and went river tubing for the first time with the kids! This was among one of my favorite family adventures ever.
We spent Caroline's last week of summer break in Florida. It had been 8 months since we had seen my family and it was a wonderful trip!
Over Labor Day weekend we took the kids camping for the first time at Table Rock!! It was an absolute blast and was one of those activities I've been dreaming about doing with the kids for the longest time. Everyone really loved it and we decided we'd make it an annual LDW tradition — we've already reserved a beach camp site for 2021!
Over Thanksgiving break we spent a night in Beech Mountain, took the kids ice skating for the first time and hiked Grandfather Mountain! And over Christmas break we explored new bike trails and took the kids snow tubing for the first time!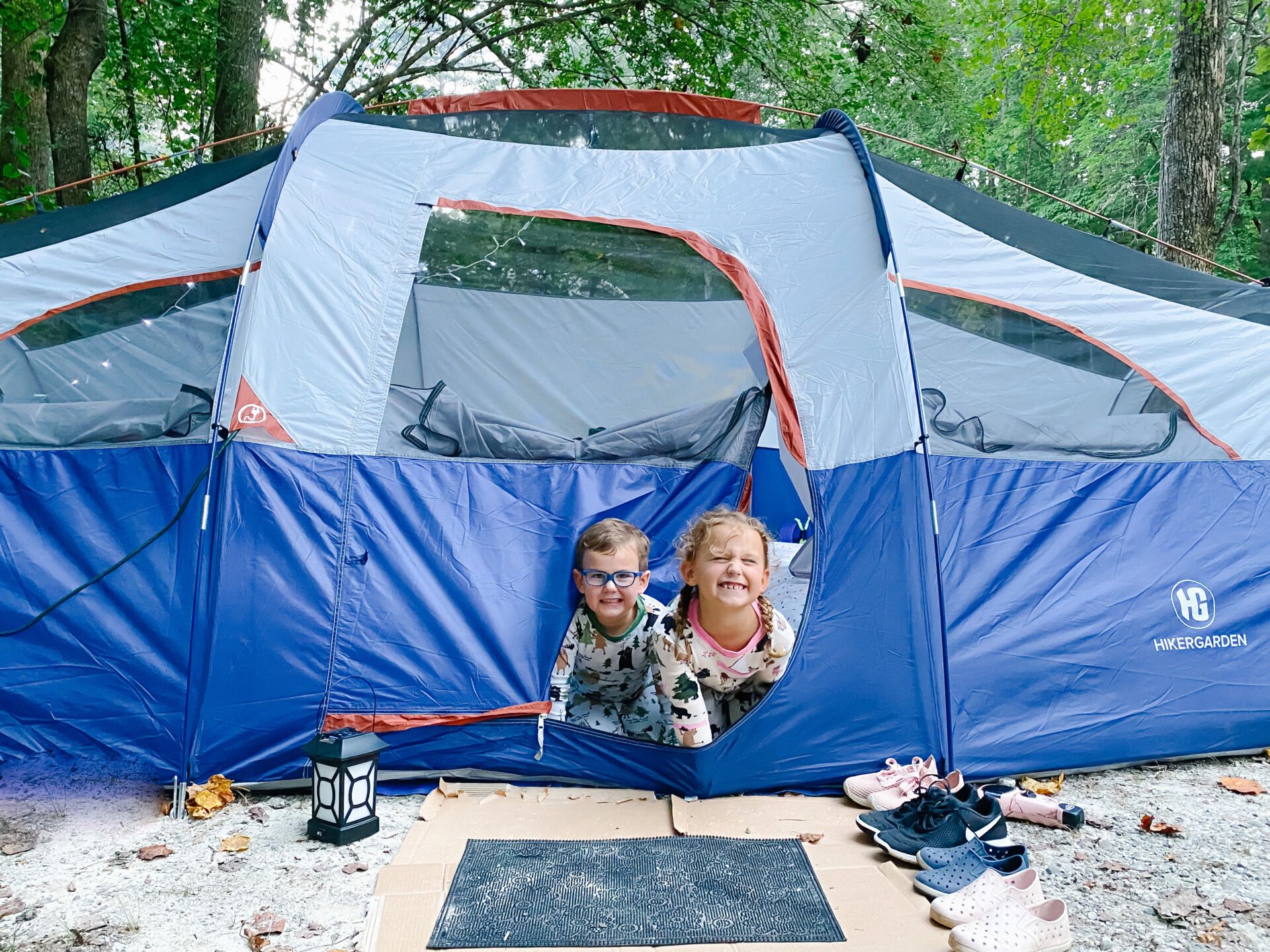 Best Date Nights
We spent the first half of the year doing date nights at home. Once we were able to safely get out of the house we discovered some really fun new restaurants like Stir and Link & Pin. However, our favorite date night activity was playing indoor golf at STROKE, a new place with a fun speakeasy vibe! We sipped delicious craft cocktails while playing, then sat in the lounge for small plates and drinks afterwards. It was a super fun experience!
This year I also started learning how to play golf! I am absolutely terrible at it but I have really enjoyed getting out on the golf course with Matt. And in his excitement, he's gone wild with buying me ALL the golf equipment and apparel. Since golf is a daytime activity it's challenging to find time to play together, so we were only able to get in two rounds of golf in 2020 together but they were really fun and it makes Matt super happy to share his passion with me.
Oh, and we celebrated 9 years of marriage with a relaxing staycation in Uptown.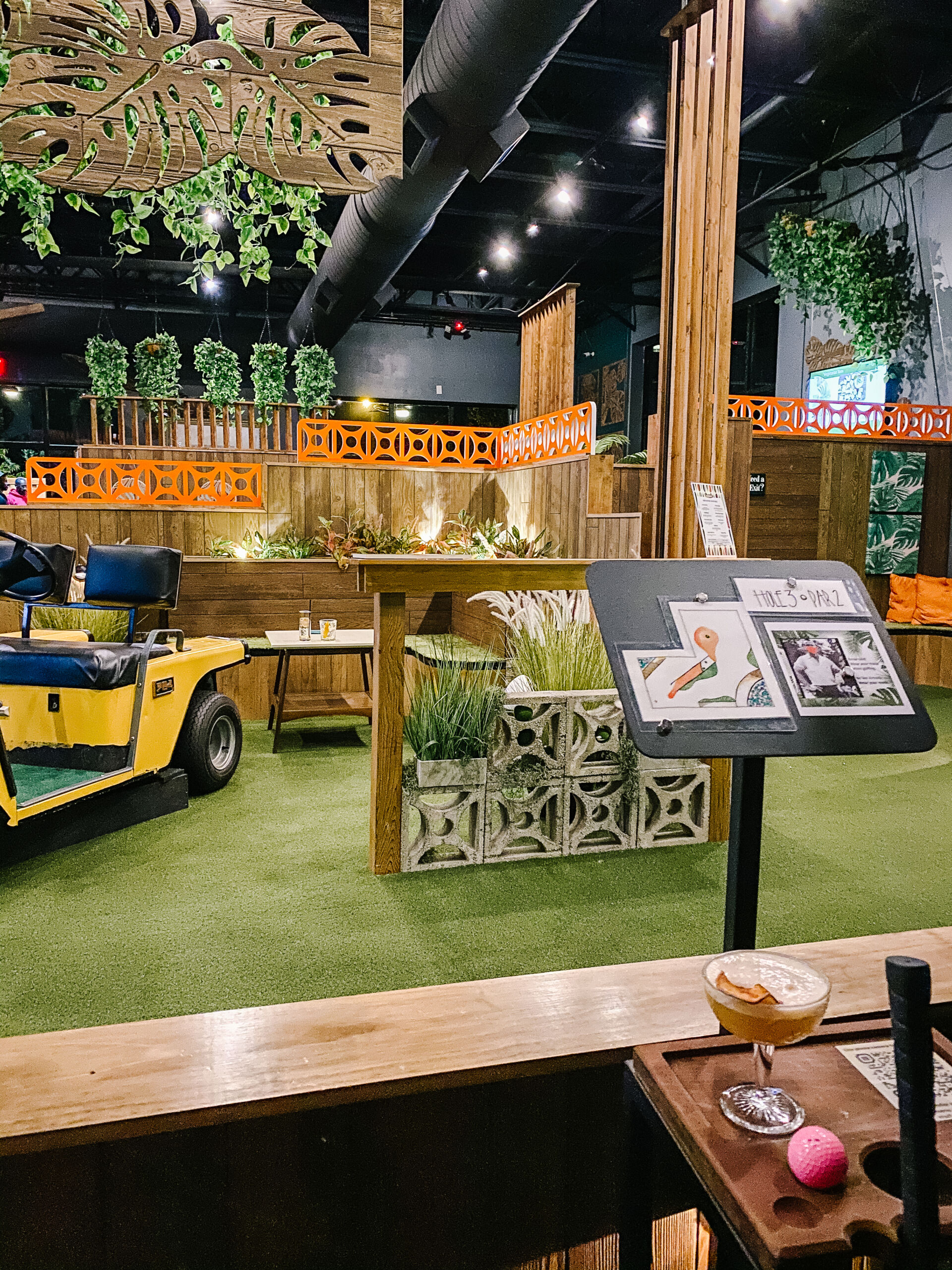 My Favorite Blog Posts
I wrote 146 blog posts in 2020! In addition to my favorite posts, I had two favorite paid campaigns that truly couldn't have been a better fit for me — Walmart+ and Breast Cancer Awareness with Sutter Home! I am so grateful to have received these opportunities and cannot thank you all enough for your support on these!
Holiday Highlights
We celebrated Easter in quarantine at home. We spent Mother's Day hiking in the woods…where Matt broke his foot and spent 7 weeks in a boot followed by months of physical therapy (his foot still bothers him). We visited Matt's parents in Winston-Salem for Fathers Day. We took the kids to Hilton Head for 4th of July! For Halloween, it was Thomas's turn to pick out our family costume and it turned out to be everyone's favorite yet — Power Rangers! We really missed celebrated with family, but we had a wonderful Thanksgiving, Christmas and New Year's Eve at home!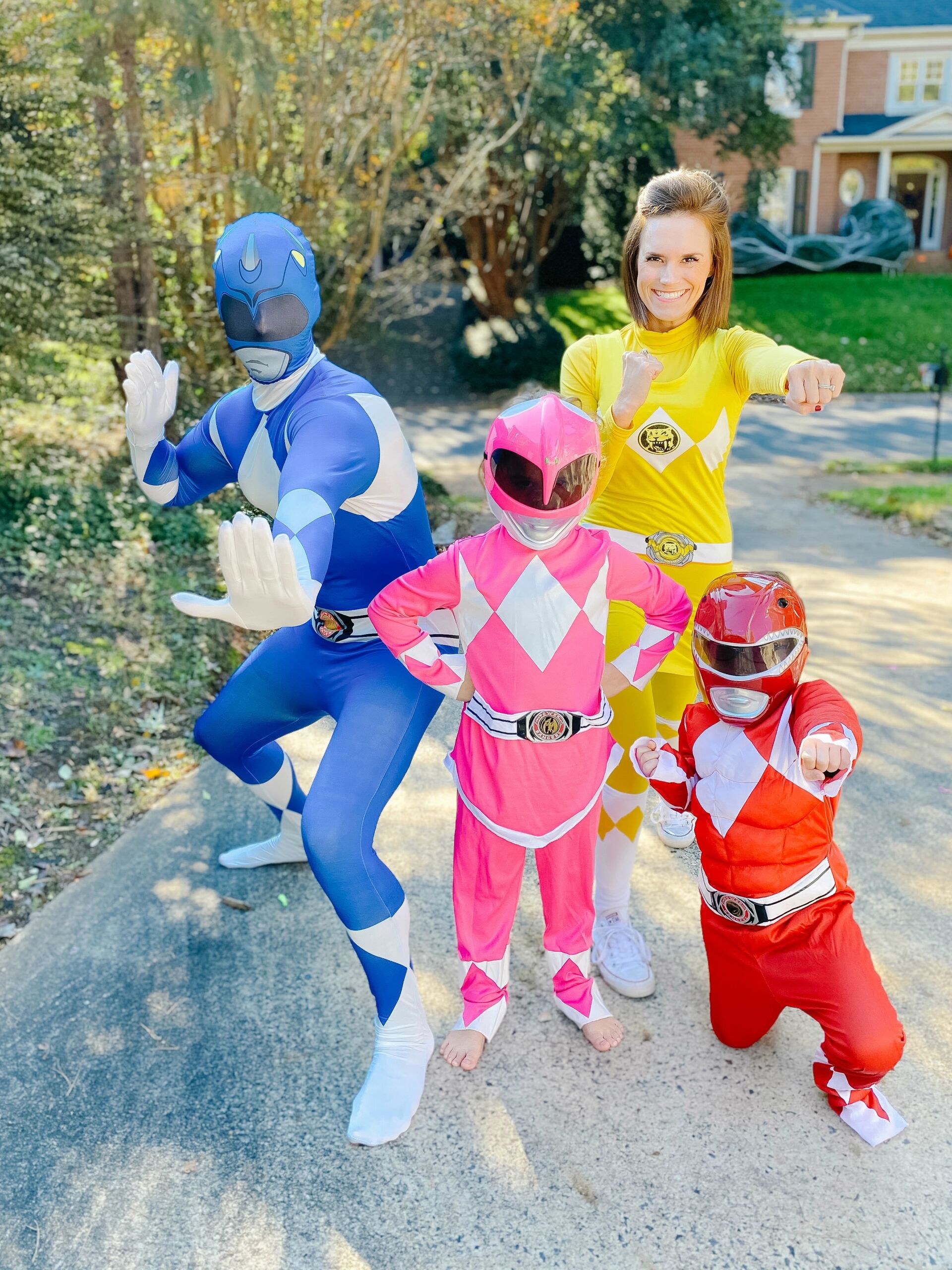 Home Improvement Projects
In 2020 we tackled one of our favorite home improvement projects EVER — our back porch renovation!!! This was one of those projects that came together better than I could have ever dreamed of and we now pretty much live outside. Since the project was completed, we've already made so many amazing memories on our porch. During the week we love to eat dinner as a family al fresco. Our porch is an outdoor classroom for remote learning and my home office on gorgeous days. We've hosted play dates, several parties (including Thomas's birthday party & Hard Seltzer Party), girls nights, guys nights and Community Group in this space. And of course, many family movie nights!
We also completed the next phase in our backyard project which included tearing out all the grass, grading the yard and planting all new seed. We also added a stone border around all the landscaping which actually made a huge difference and improved the playhouse area with railroad ties and a sandbox.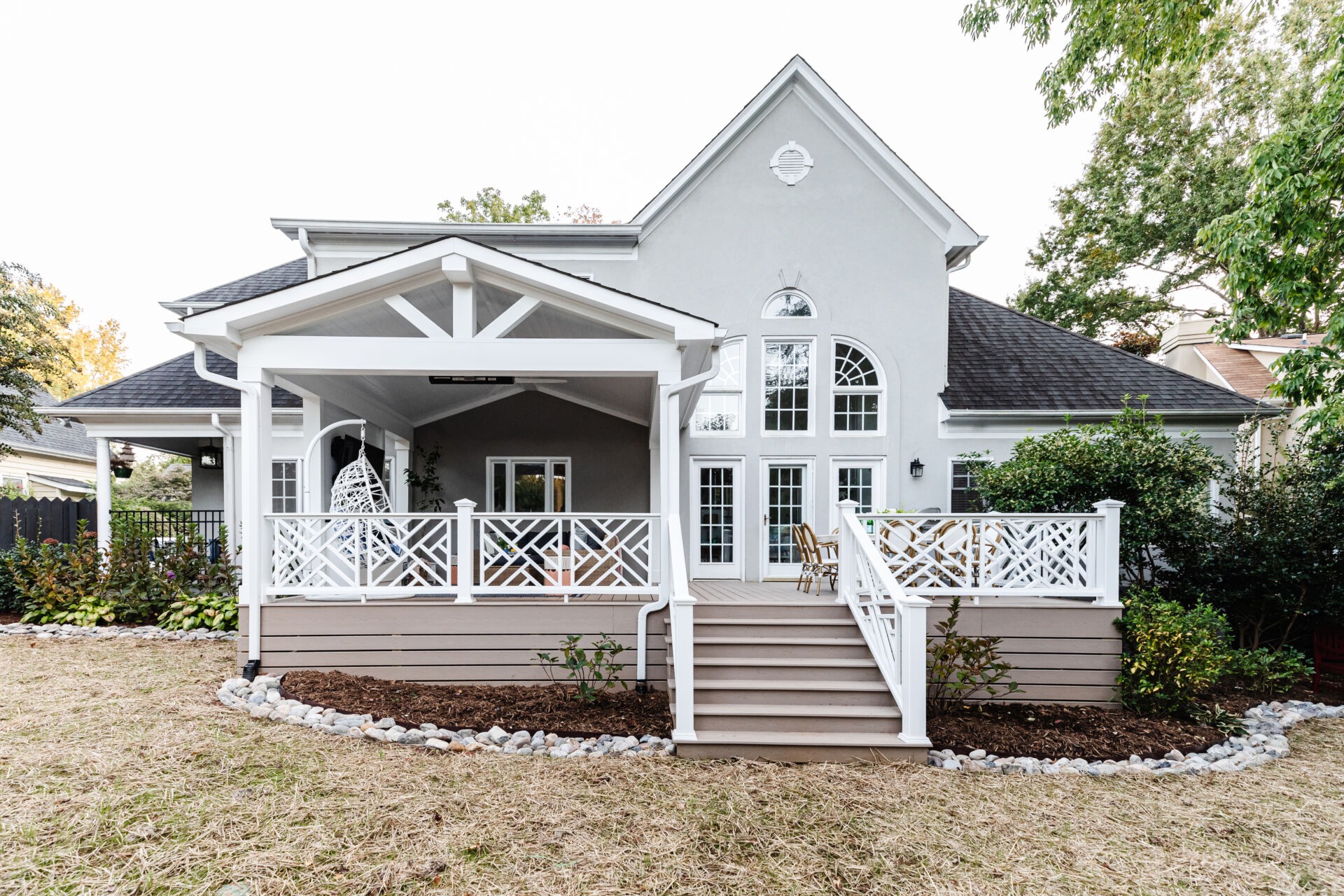 Favorite Finds
So many favorite finds this year from 10 Home Gadgets to my favorite daily items.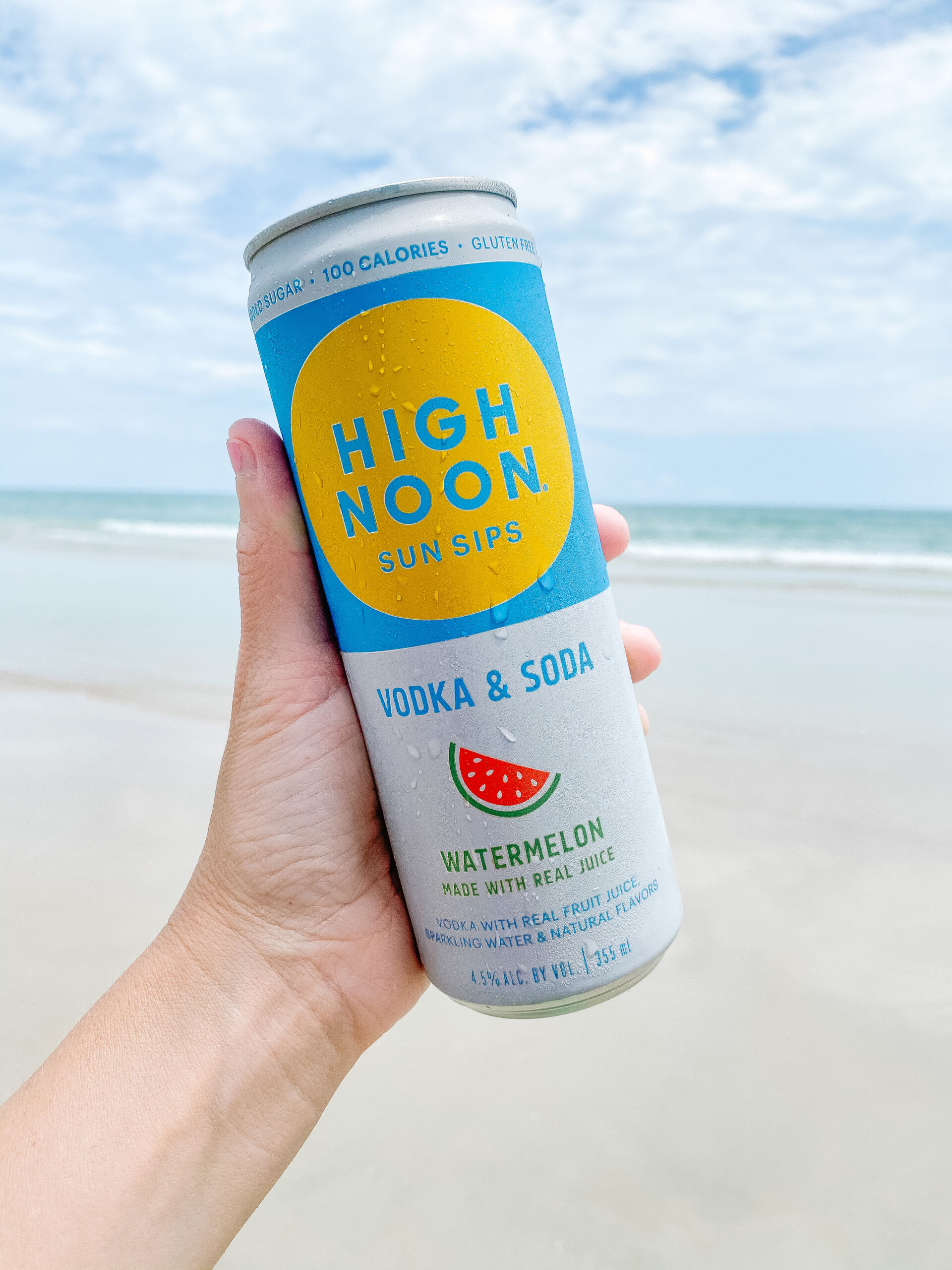 House Parties
One of our family goals (we set pre-pandemic) was to host more friends over and throw more parties in our home. Even though we weren't able to host as much as we had originally planned, we created some super fun memories in 2020 with small gatherings and play dates. In February pre-pandemic, we co-hosted a Murder in Margaritaland murder mystery party with friends! It was seriously SO DANG FUN. I also hosted many Community Group meetings on our back porch as well as a Hard Seltzer Tasting for our summer social and a Favorite Things Party at Christmas. In October, I hosted a spooky themed Supper Club on our back porch. It was SO fun and may be my favorite Supper Club theme I've ever hosted.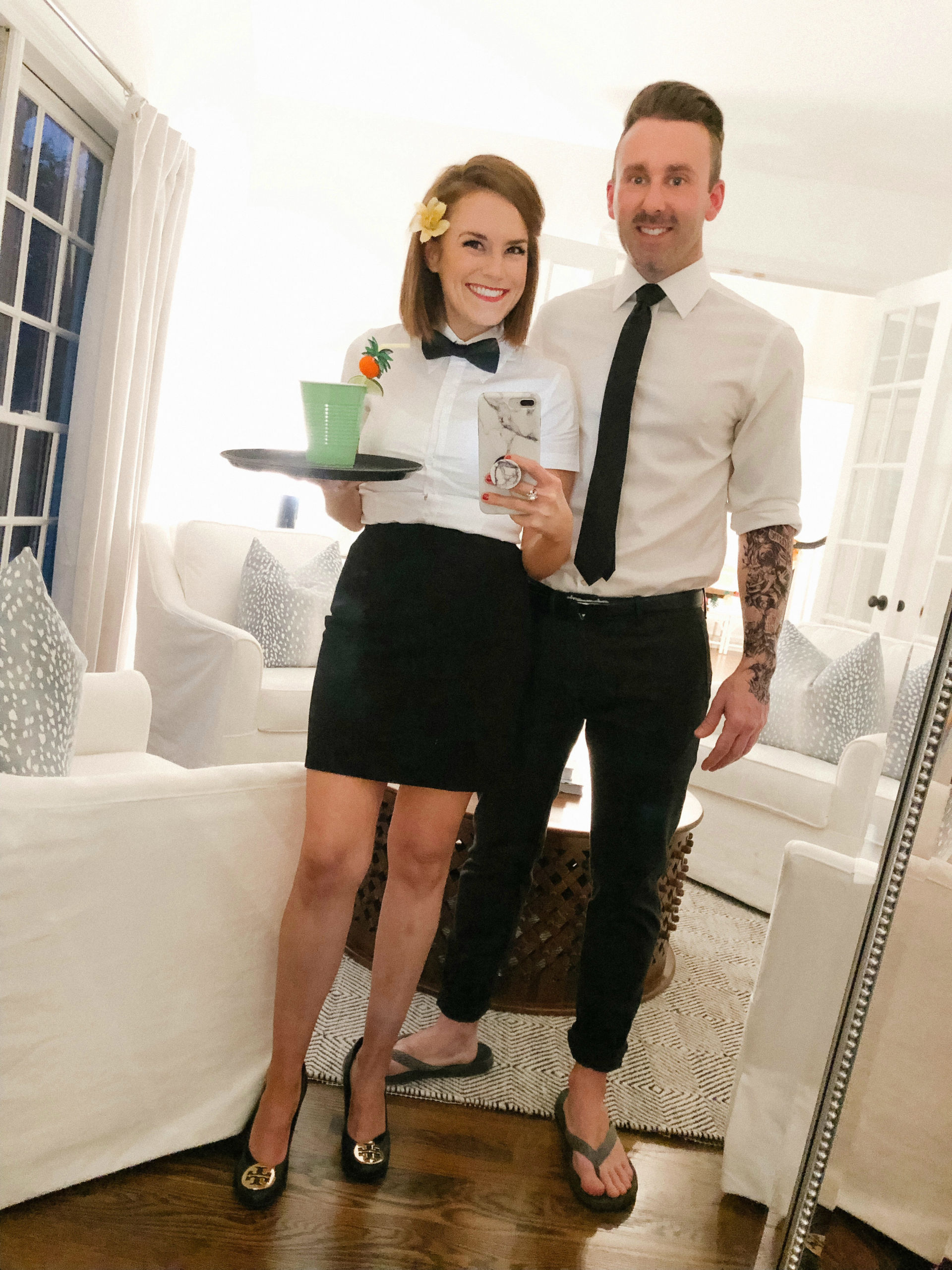 Caroline's Milestones
In 2020, Caroline…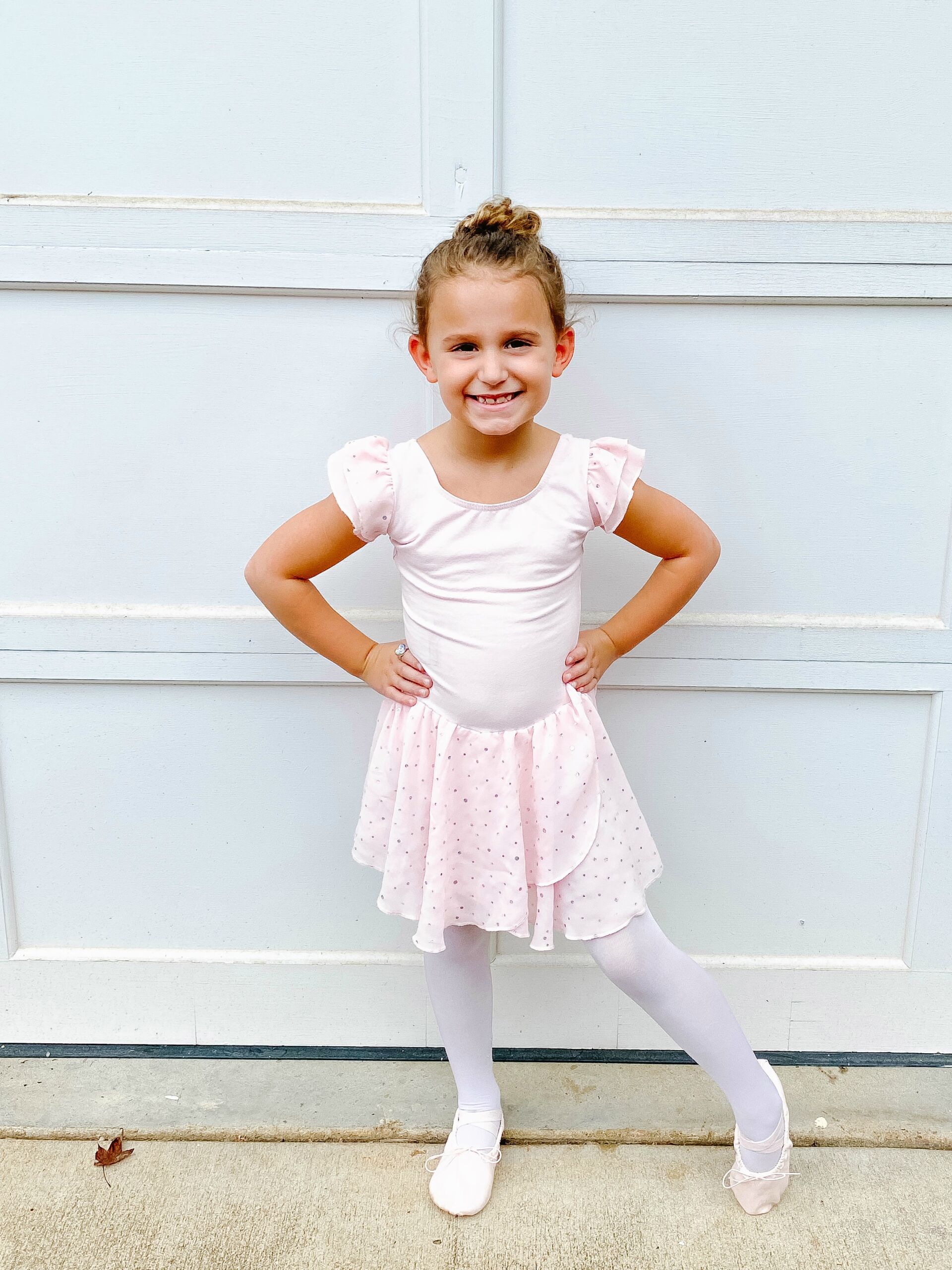 Thomas's Milestones
In 2020, Thomas…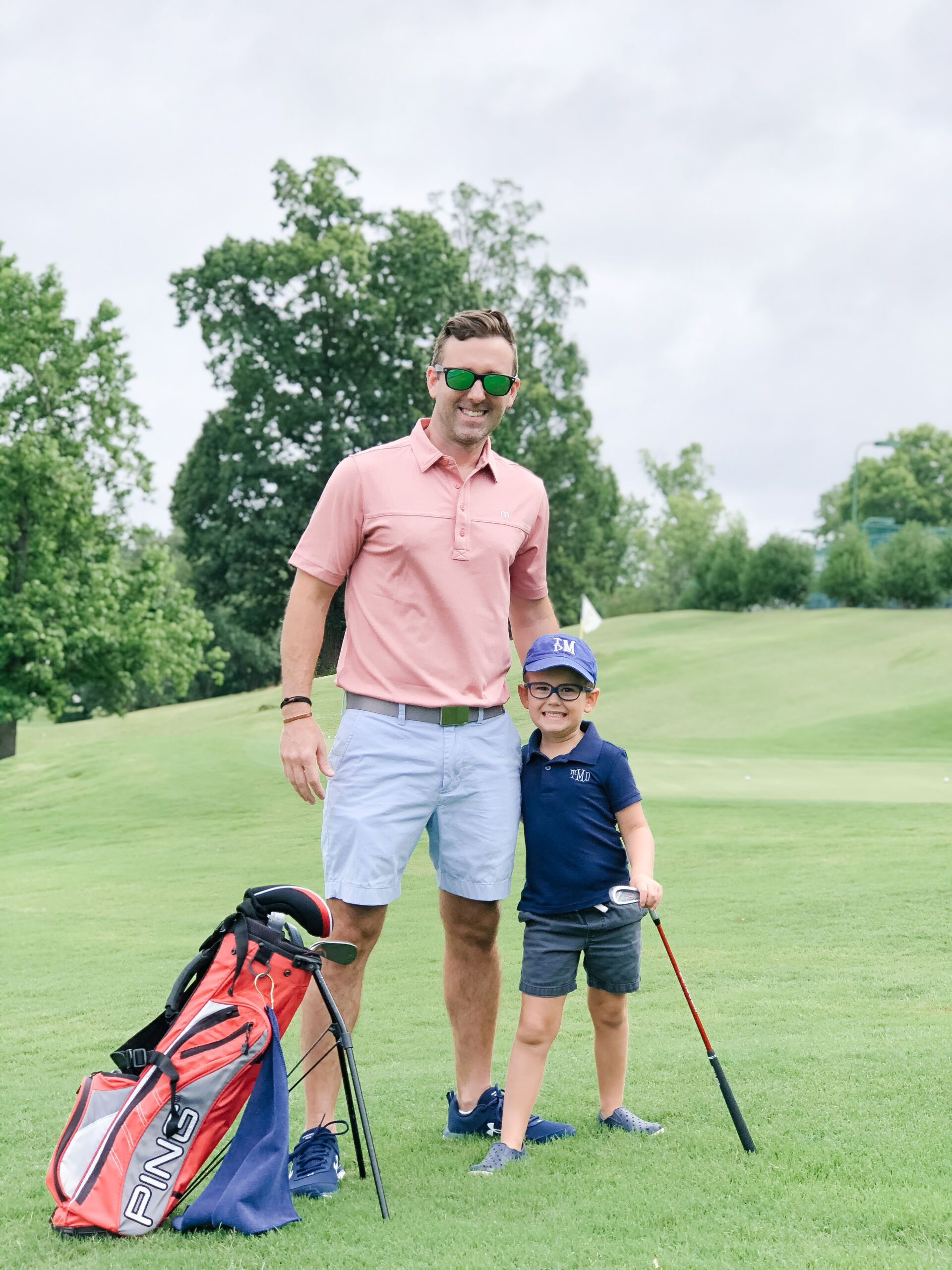 Sprinkles
On Caroline's birthday, we surprised the kids with a guinea pig at the end of a fun scavenger hunt! We adopted her from another family and renamed her Sprinkles. The kids truly couldn't love her more. She has her own wardrobe, can frequently be found roaming the house and comes everywhere with us from bike rides to park dates to vacation. She lives a great life…when Thomas isn't racing her around the house in his Bat Mobile or flying her in his Spiderman airplane.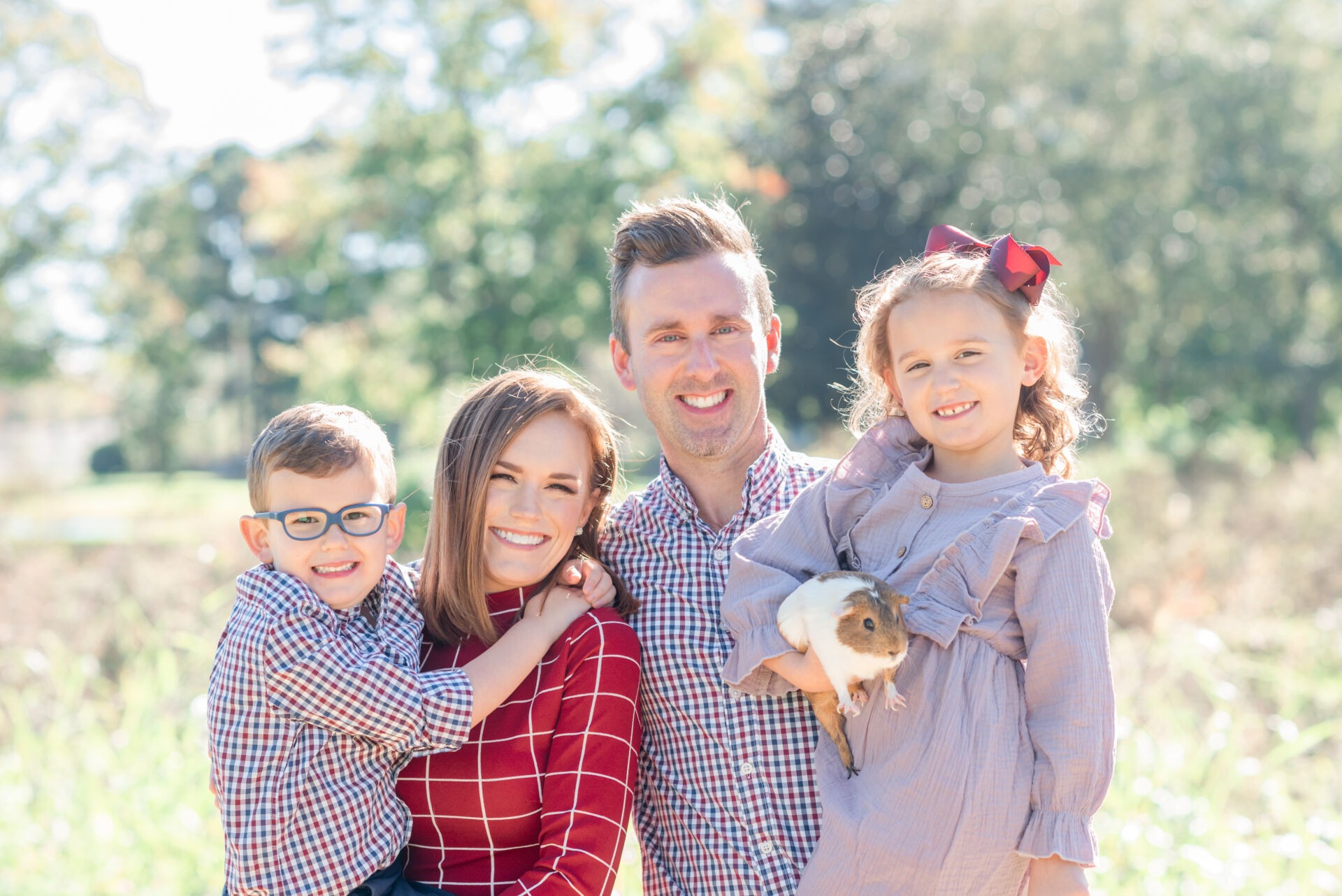 Birthdays
We celebrated Caroline's 6th birthday in quarantine! While it was definitely different than we had originally planned, it was absolutely magical. She felt so loved with a drive-by parade, pancake breakfast, scavenger hunt with a huge surprise at the end — our guinea pig!!!
Matt turned 40!!!! His original birthday plans were to play golf in Scotland for a week at St. Andrews with his high school best friends (they all turn 40 this year). He had been planning this milestone birthday trip since I've known him and has been pretty disappointed about having to cancel. So when his big trip was no longer possible, I secretly planned a weekend with two other couples at the Greenbrier where the guys played 5 rounds of golf, we toured the presidential bunker and Matt drove a jeep all over the side of a mountain.
We celebrated Thomas's 5th birthday at home with a Power Rangers themed party. Although our original plans of a much larger party weren't possible, we hosted a very small outdoor gathering — complete with a ginormous inflatable water slide and a taco bar!
I turned 34!!! Matt and I celebrated early with a fun trip away together and then spent my birthday weekend at home as a family. It was amazing and definitely my best birthday yet!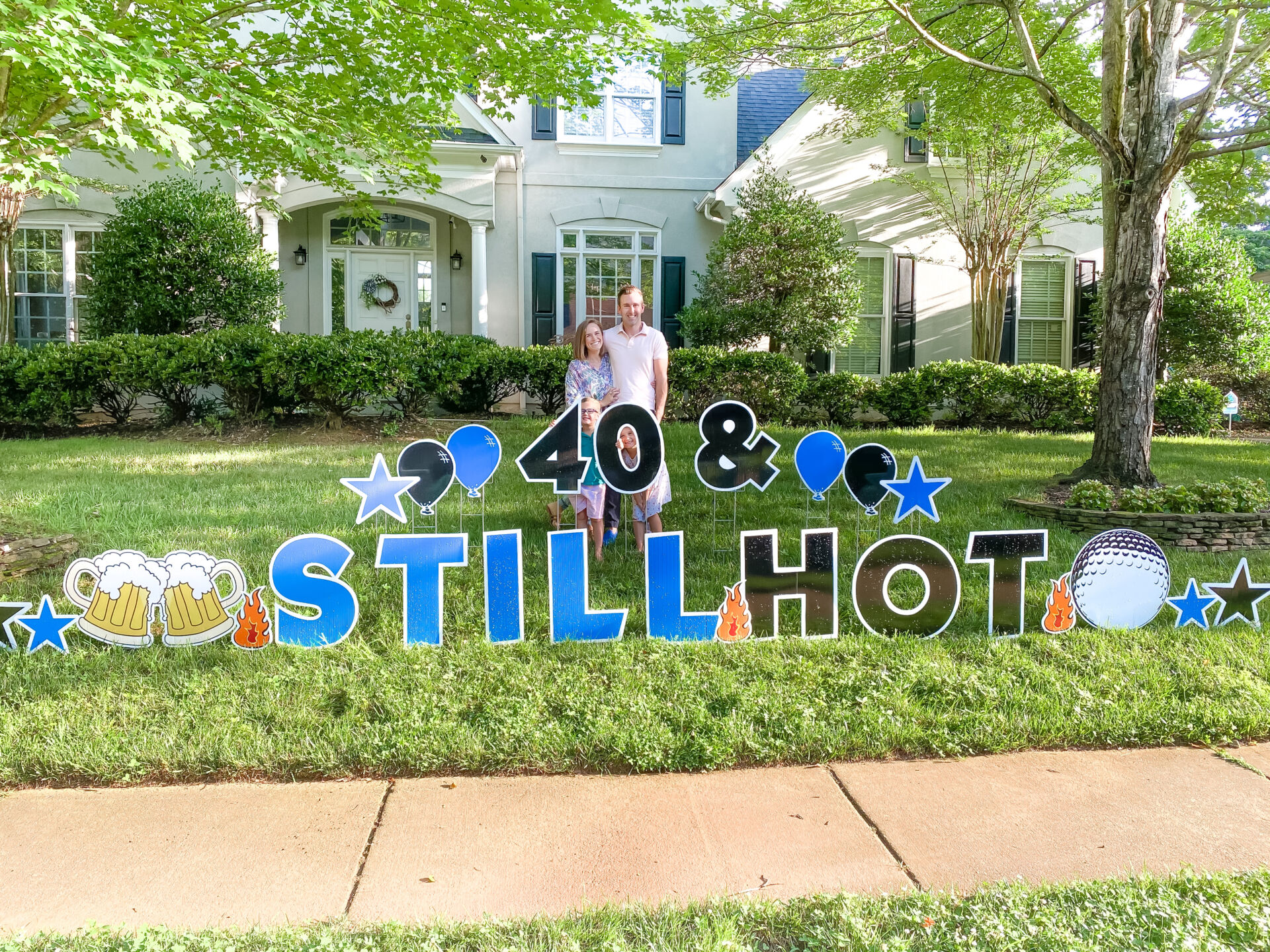 Things We Did Well
I could write an equally long list of things we can improve on but it's more fun to focus on the things we did well this year that we are excited to carry into 2021…
Dinner as a family (almost) every night and sharing what each of us were grateful for that day
Pizza & Family Movie Night on Fridays
Going on outdoor adventures (camping, bike riding, hiking, snow/river tubing, finding new parks, etc.)
Reading with the kids every night for at least 20 minutes at bedtime
Protecting Sundays as family time
Playing games (Mouse Trap and Hedbanz are our favorites)
Meal planning and grocery delivery
Going above and beyond to celebrate birthdays and holiday traditions
Taco Tuesdays
Having bigger conversations with the kids on social issues, homelessness, etc.
Trying NEW things (I started rollerblading again and began learning to play golf & piano, Caroline tried Girl Scouts & ballet, Thomas tried karate & hip-hop class)
Staying healthy!!
End of Year Celebration & Family Planning Meeting
For the second year in a row, Matt and I had an "end of year celebration" date. Last year we did this over dinner and discovered we really needed more time, so this year we took an entire day away from work and started out with a long family planning meeting over coffee at one of our favorite spots, followed by lunch and a fun day date (we played golf). During our meeting we reviewed and discussed our 2020 goals (what we did well, where we could improve, how we can better support one another, etc.). We also made our 2021 plans along with personal, marriage, finance and family goals. This is the meeting where we also discuss big trips we want to take together and as a family, holiday travel plans, home projects, big expenses we anticipate and more.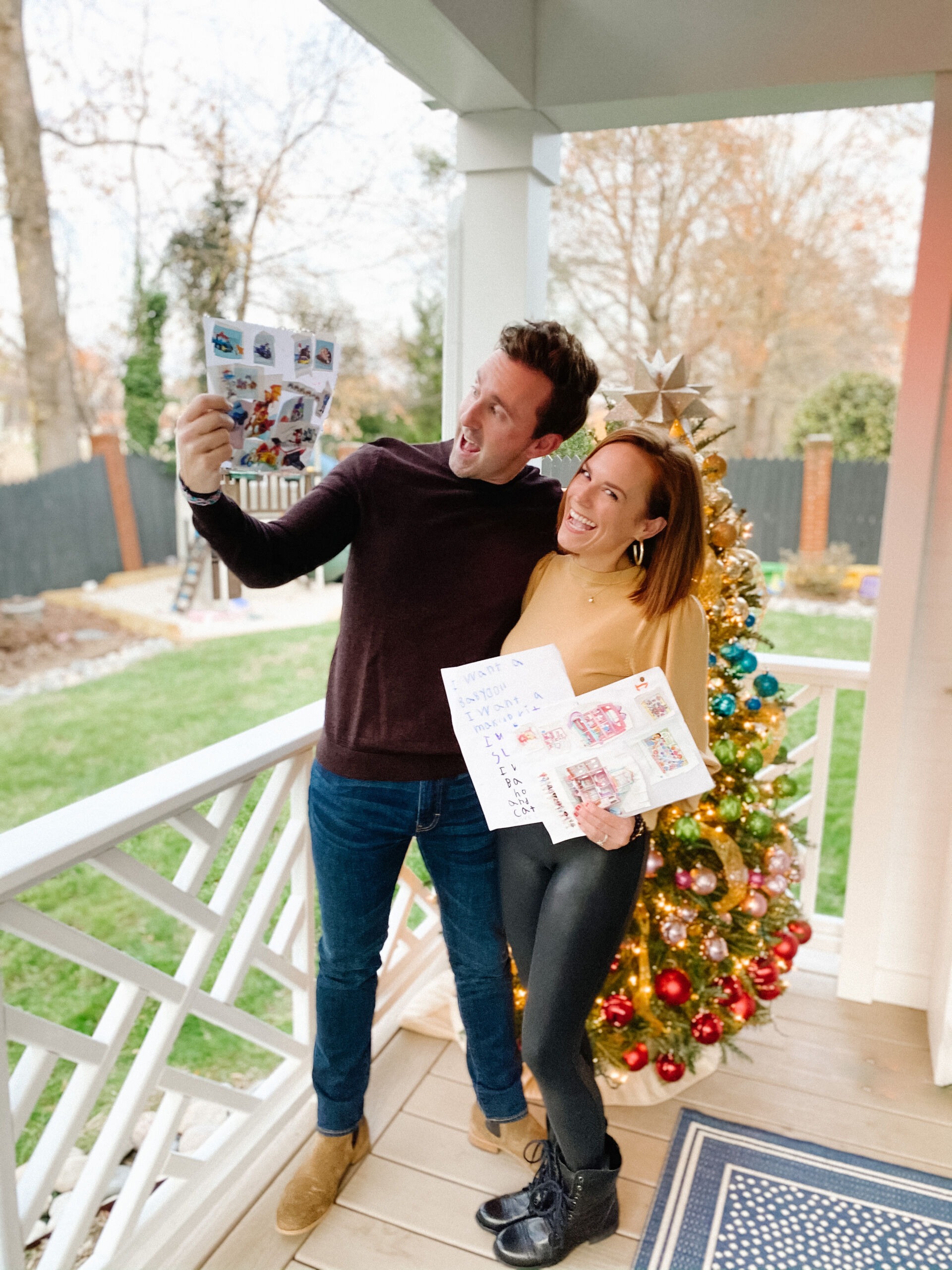 Here's to 2021!