Last weekend our family split up for some extra special mother-daughter and father-son time in the mountains at Camp Merri-Mac and Camp Timberlake. We had such an incredible time at last year's Mother-Daughter & Father-Son Camp Weekend that we didn't hesitate to register again this year. And it was just as incredible the second time around. If you've ever been to summer sleepaway camp, you know just how magical it is. The days are packed with back to back fun activities, camp traditions and kids are encouraged to be wild and free!
Camp Merri-Mac Mother-Daughter Weekend
On Friday afternoon, Matt and Thomas dropped me and Caroline off at Camp Merri-Mac before heading to Camp Timberlake. Caroline and I were assigned to the Jiggity-Jog cabin this year and our best friends Nora & Michelle joined us this year and were in our cabin too! Once we got unpacked we headed to dinner where we sang lots of camp songs while standing on our chairs.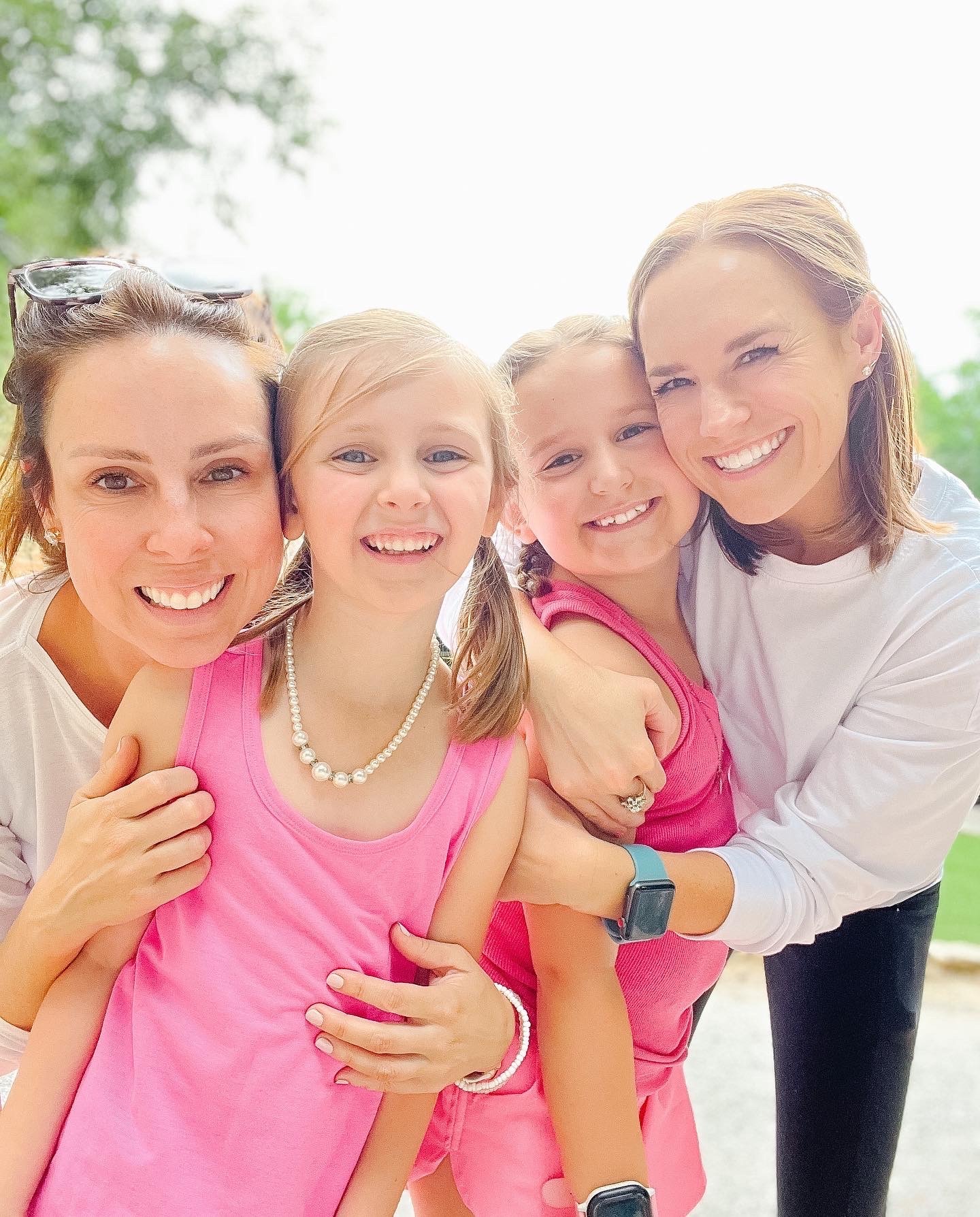 After dinner, it was time for initiation! Last year our entire family was initiated into the Golden Eagle tribe. Once your Tribe is assigned, any future family members attending camp will be initiated into the same tribe, which was really cute to see daughters getting initiated with their mamas who were former campers. Since this was their first time attending camp, Nora and Michelle got to experience the initiation process…and were initiated into the Red Wolves tribe!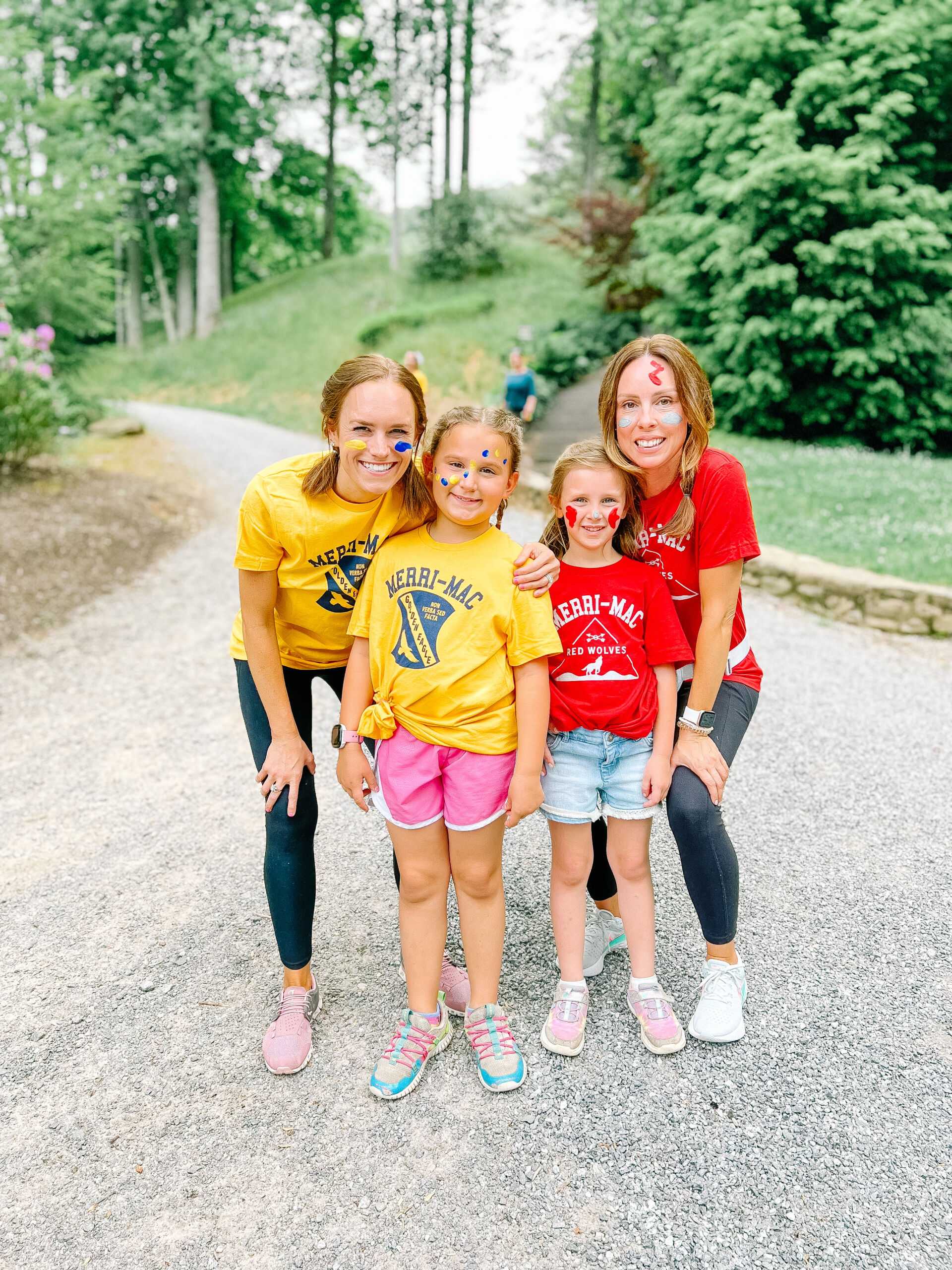 After initiation we returned to our cabins for devotions, and before we knew it the camp horn was blowing to signal lights out!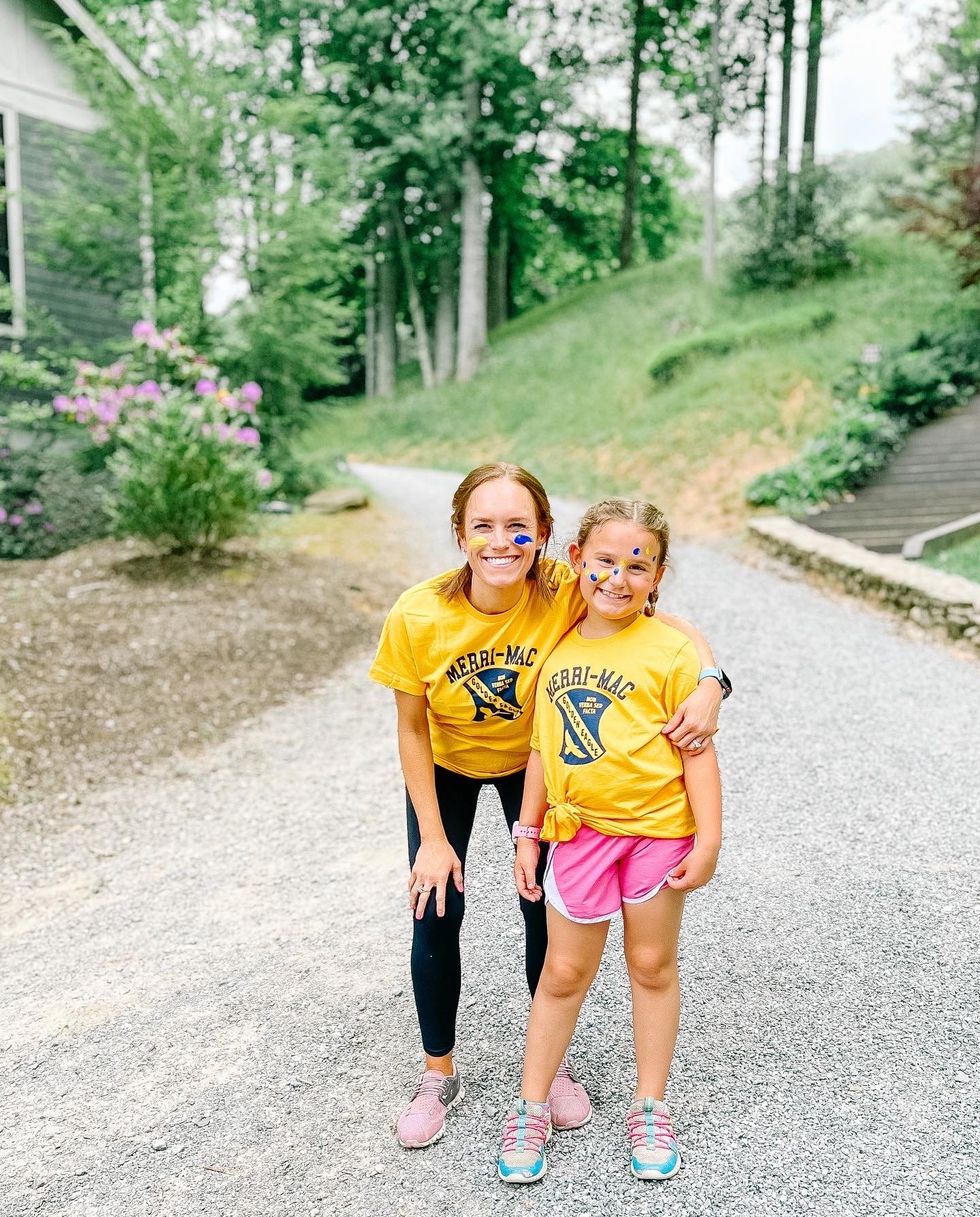 Saturday morning we were all up early for breakfast before heading to chapel. Then the rest of the morning is open to whatever activities you want to do — climbing, canoeing, riflery, archery, etc. Caroline and Nora wanted to go on the waterfall hike to Huskins Branch so we actually left camp to hike all morning. The hike was flat, easy and short. And the waterfall was stunning.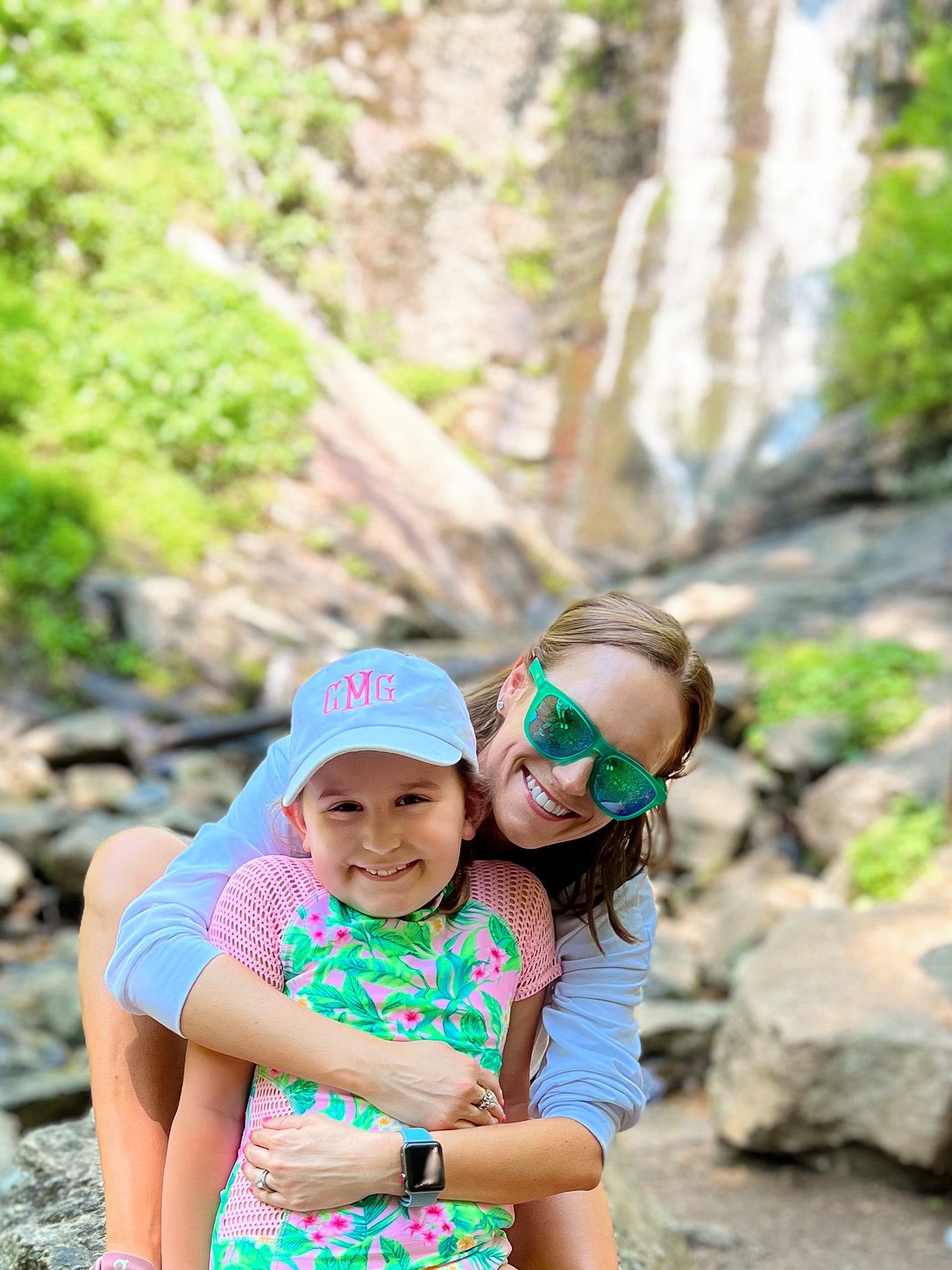 We returned to camp just in time for lunch. Afterwards there was a short rest break before all the activities opened back up for the afternoon. We let the girls pick their adventures and had an absolute blast. We played in the lake. Made friendship bracelets. Grilled s'mores cones in a cooking class. Fenced. Shot arrows at the archery field. And so much more…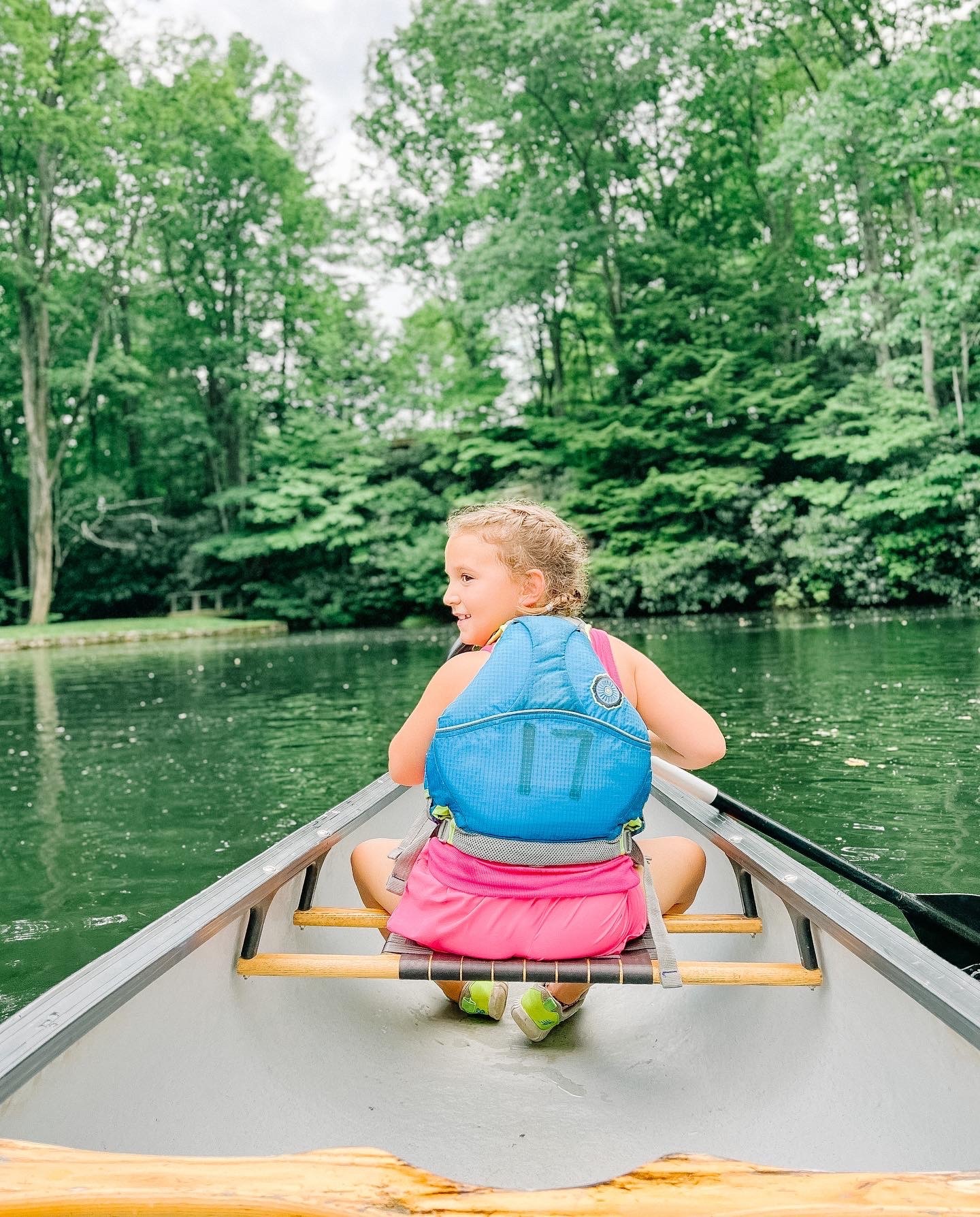 Fencing was unexpectedly one of our favorite activities. The little girls were so gentle with each other…and then it was time for the moms to fence…and well, Michelle and I are extremely competitive so we didn't hold back at all (although it's amazing we were able to actually compete because we were laughing so hard the entire time)…but I'm happy to report we remained friends afterwards. I'm also happy to report that I won the match.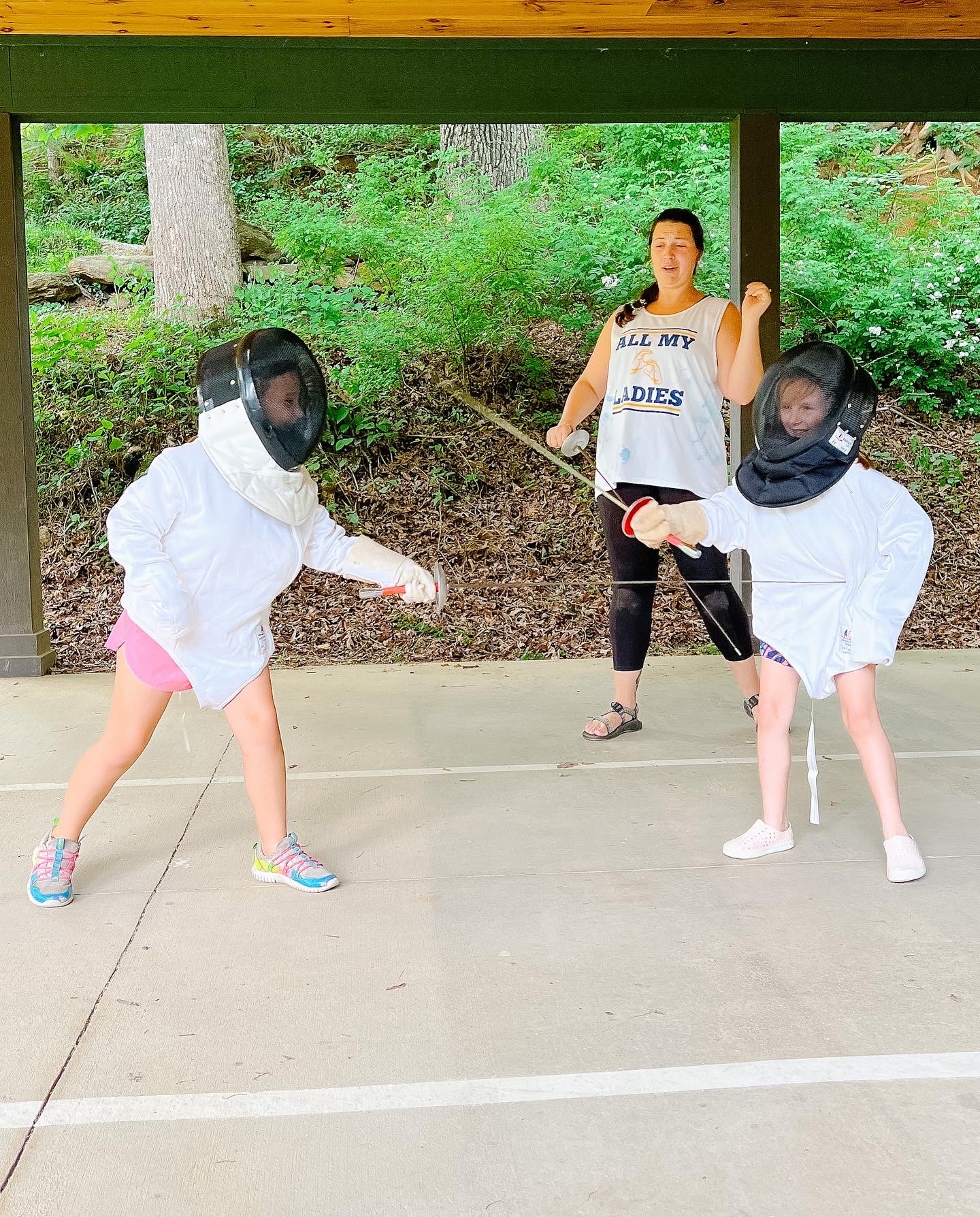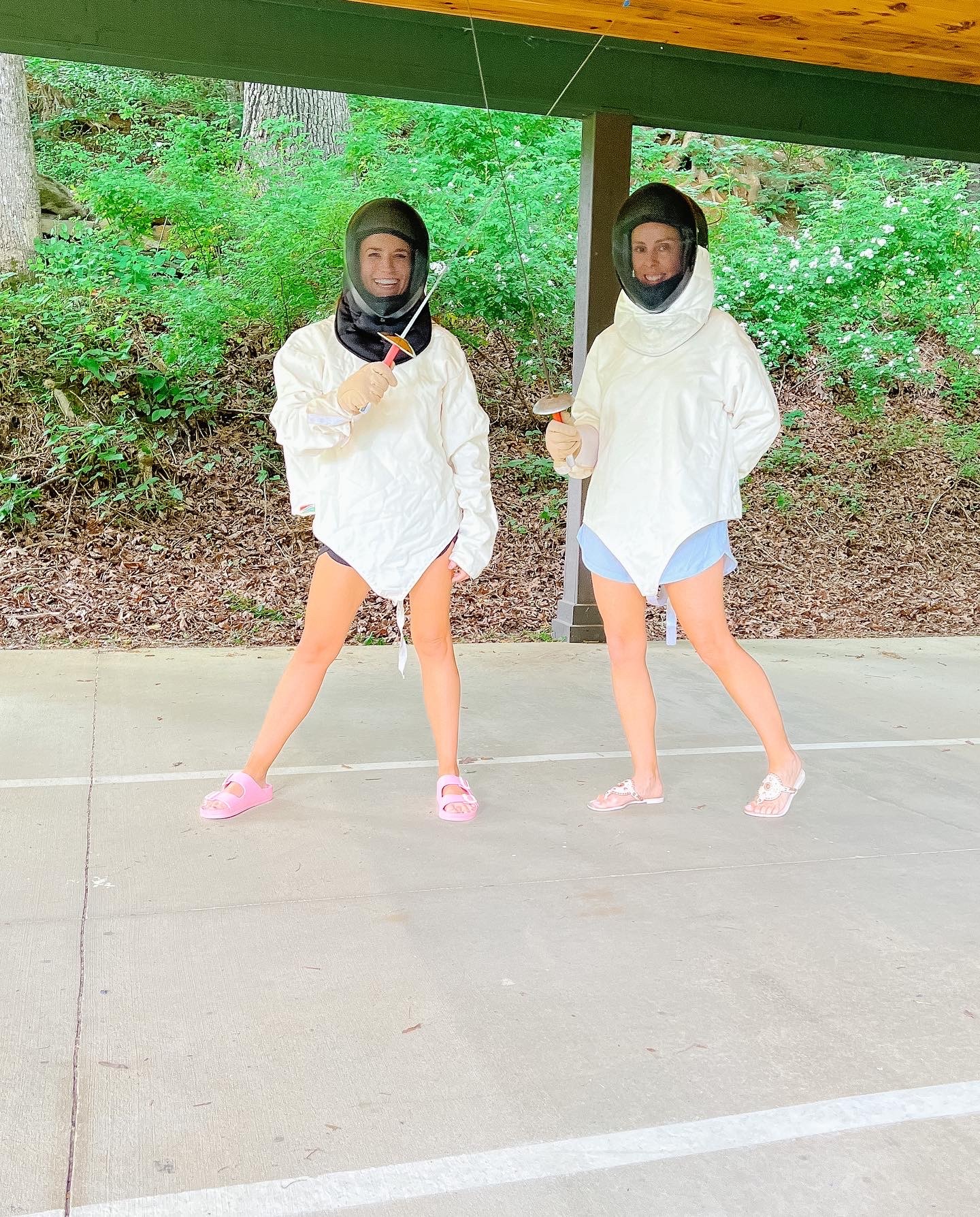 Caroline CRUSHED archery this year. And I mean crushed it. We were all so excited and proud to watch her too. Afterwards she said this was her favorite activity this year.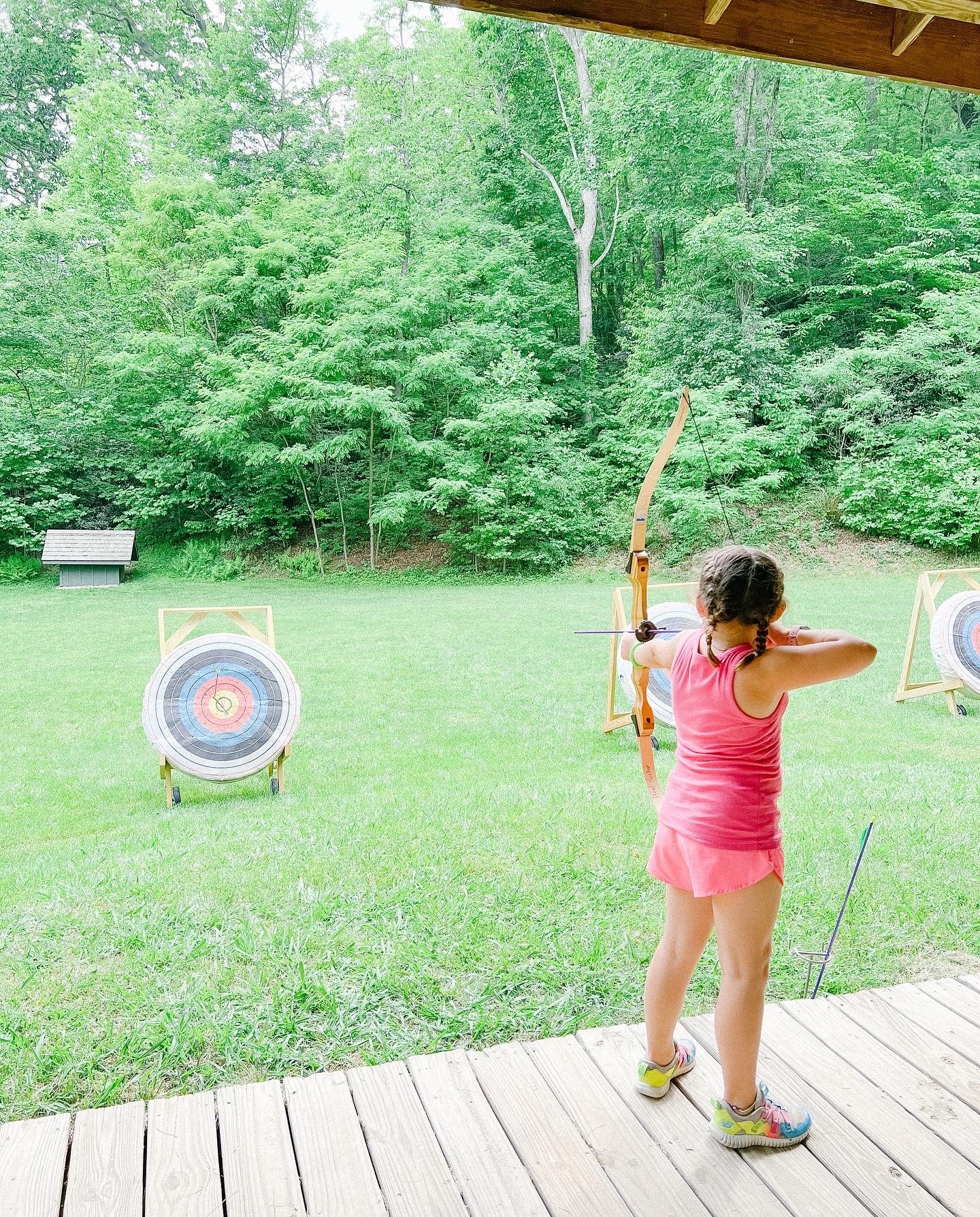 Camp Timberlake Father-Son Weekend
Meanwhile, the boys were also having a blast at Camp Timberlake. As soon as they arrived, Thomas immediately went into full camper mode…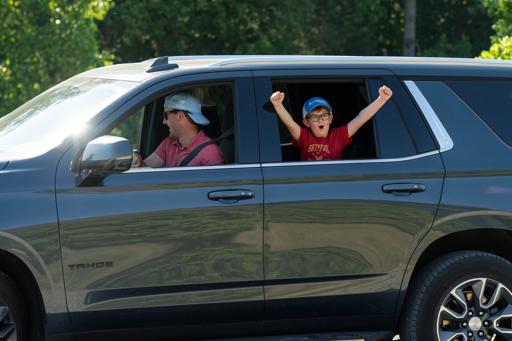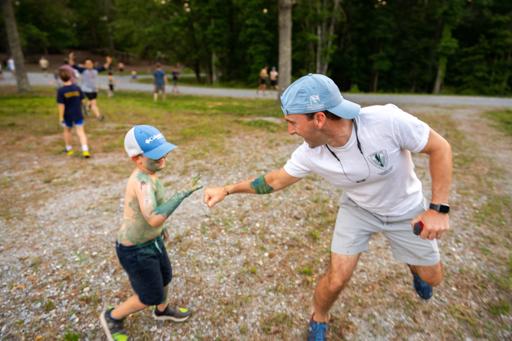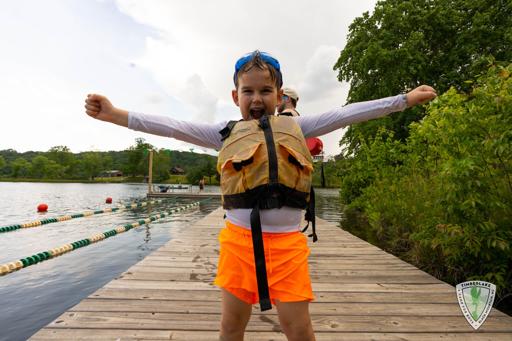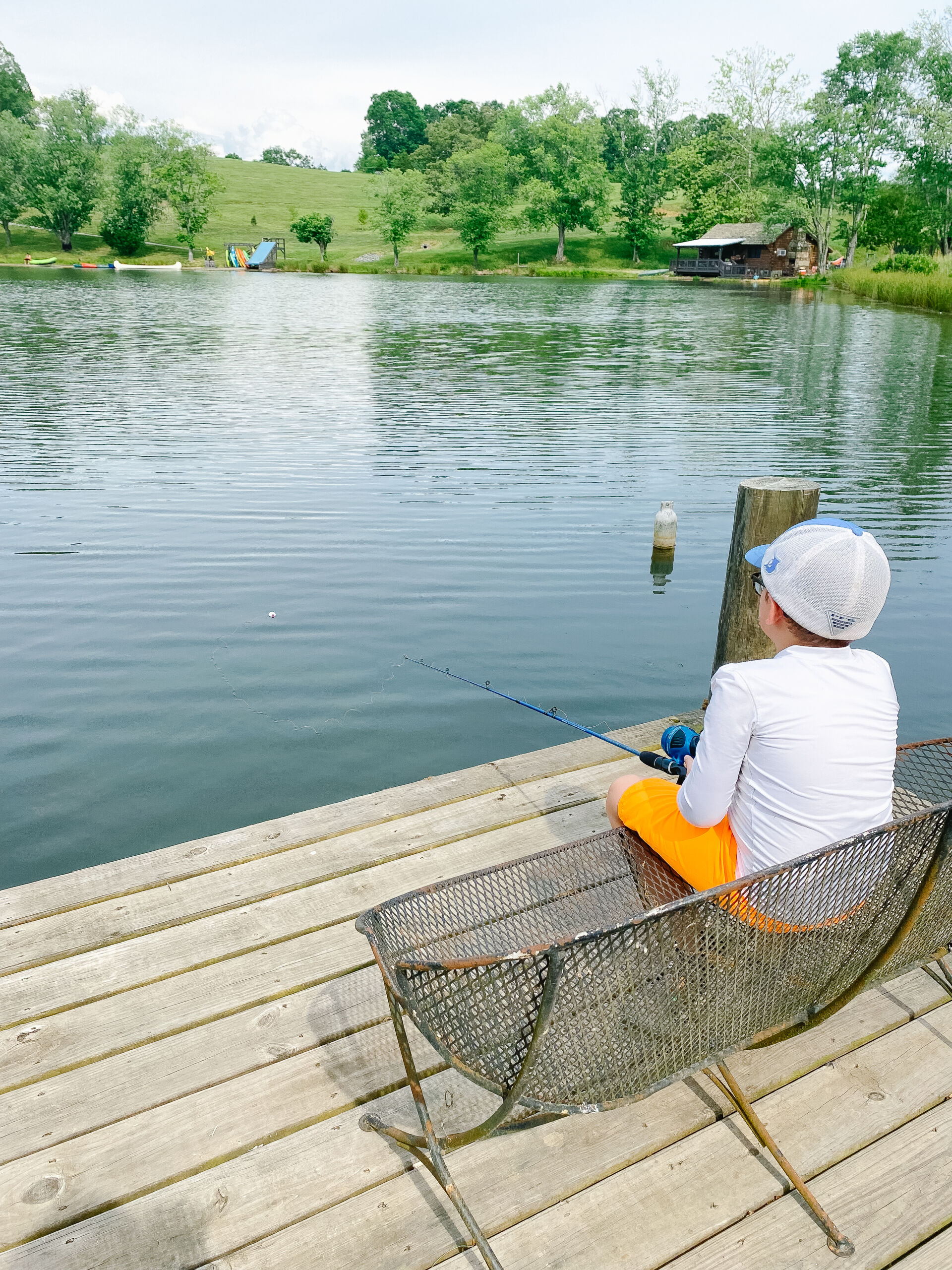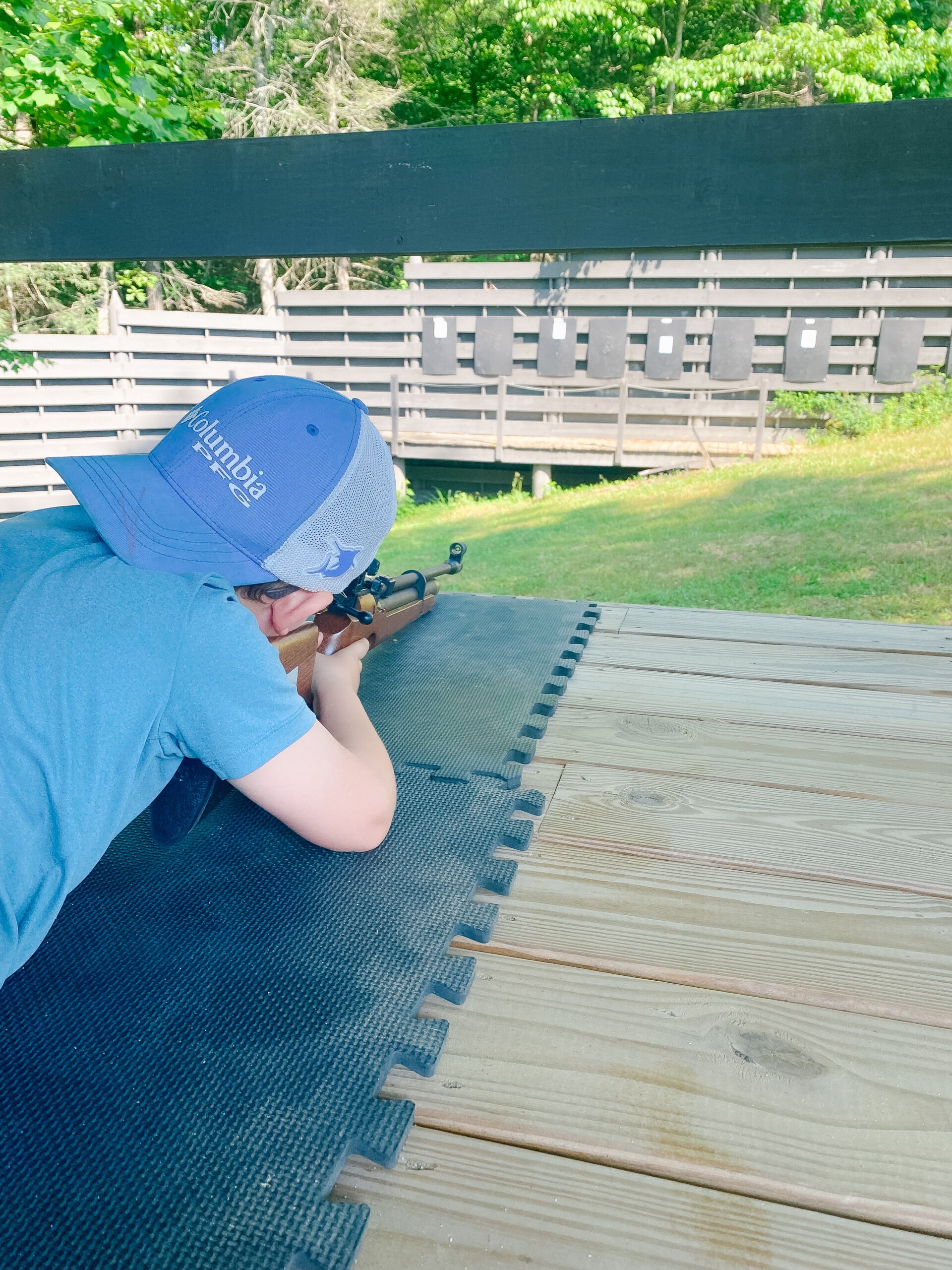 Thomas was absolutely devastated to leave at the end of the weekend and cried through his father-son picture on their way out of camp…as well as the entire 20 minute drive from the boys camp to the girls camp to pick us up.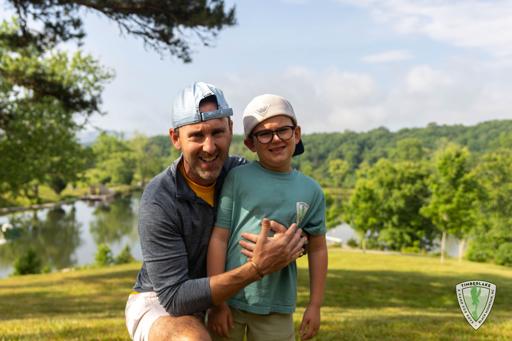 To be honest, we were all sad to leave but were incredibly thankful for all of the memories we made at camp. And the kids absolutely cannot wait to return for a week this summer!