Sharing a few of my favorite items from Amazon this month…
But first, here were the top 5 reader best-sellers this month: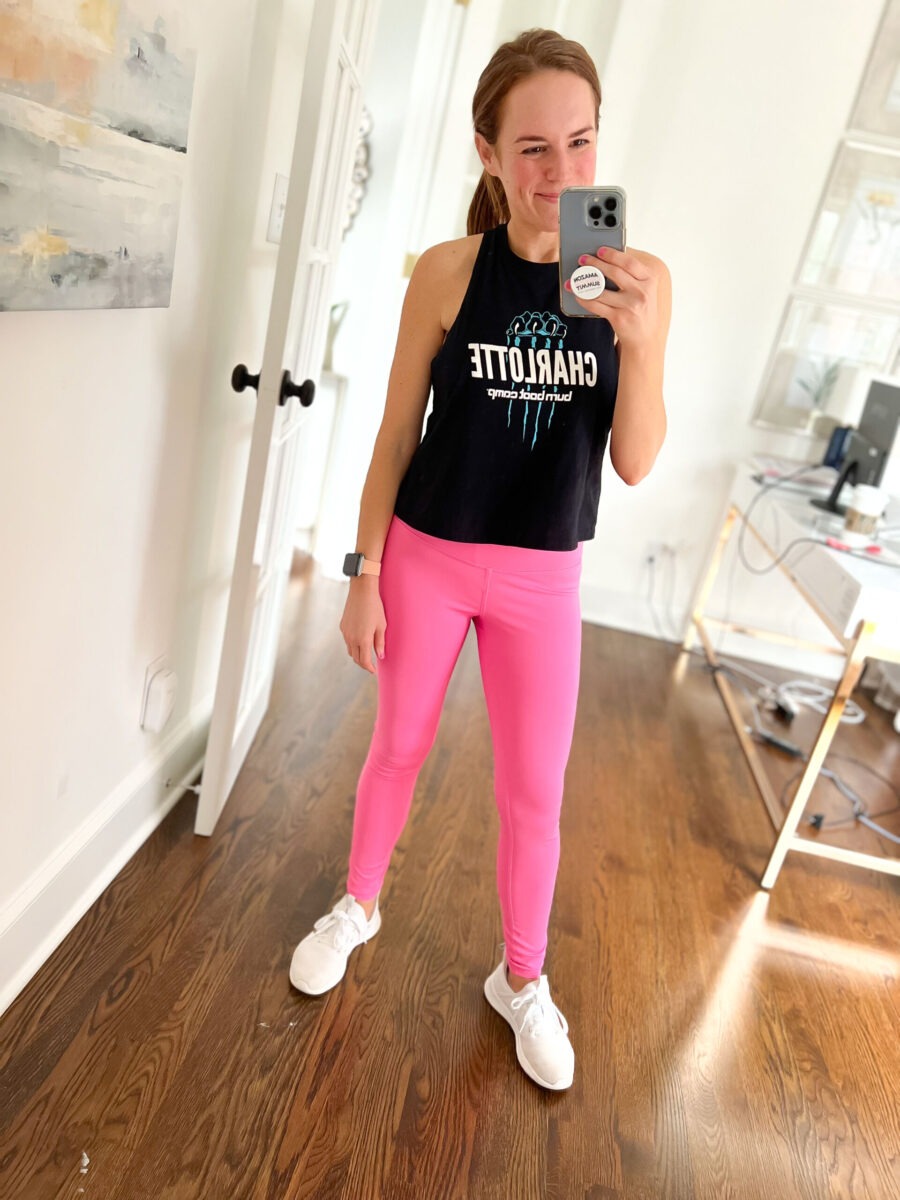 Starting off with the MVP of Amazon purchases this month…my new smart oven. I still don't have a stovetop or oven yet, so I decided to purchase the Breville Smart Oven Air Fryer Pro and absolutely love it so far. It's an air fryer combo too, so I am able to consolidate two appliances into one! So many of you have raved and raved about this appliance (a lot of you mentioned you rarely use your big oven anymore) and now I totally get it! I've been dying to get this countertop appliance for a while, and not having a stove or oven was the perfect excuse to finally order it (and honestly, it's already paid for itself with the money we're saving from eating out!).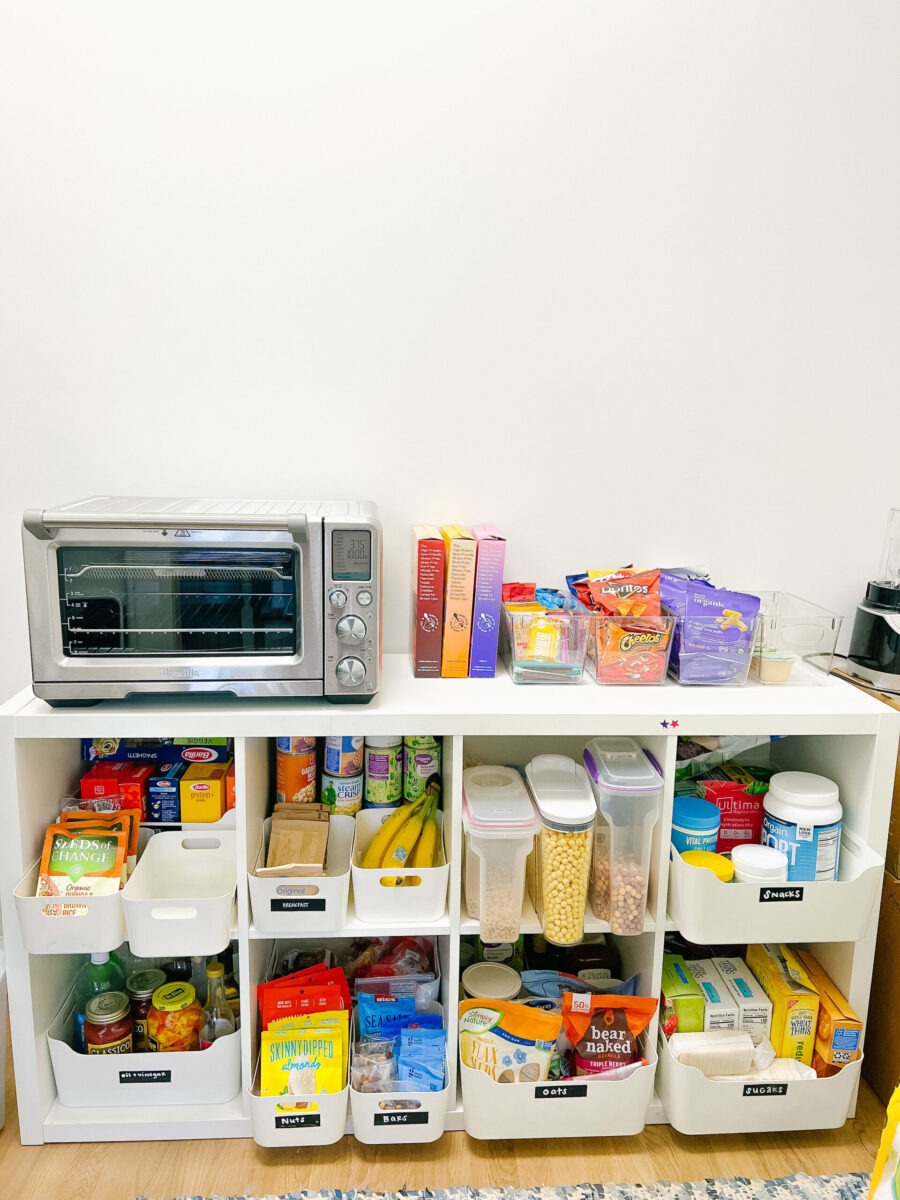 We are all SO happy to finally have a huge sofa to sit on! Matt found this ginormous sectional sofa on Amazon and we are really happy with it so far. It arrived fast, was a breeze to assemble, offers a ton of storage, and is comfortable! You can configure it in a bunch of different ways too which was a huge selling point for us — especially for larger sleepovers. If you're in the market for an affordable sofa, I highly recommend watching the video on this one. It's super cool.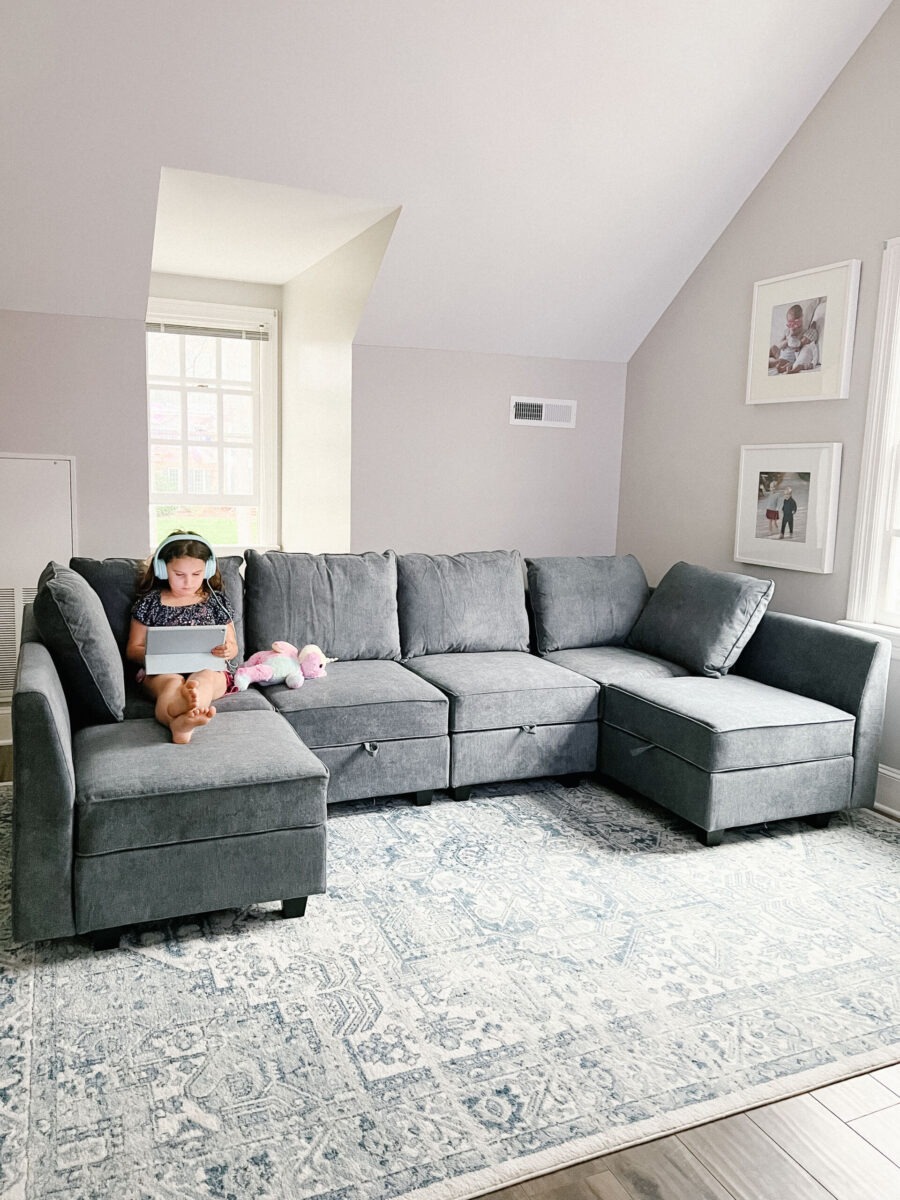 I finally purchased this viral portable humidifier and absolutely LOVE it!! It's perfect for increasing skin moisture, and soothing dry skin, dry sinuses, and cracked lips. I've been running mine on my desk while I work and on my nightstand while I sleep. And I will absolutely be traveling with it for long road trips — it's designed to fit in the cupholder! Available in 4 colors.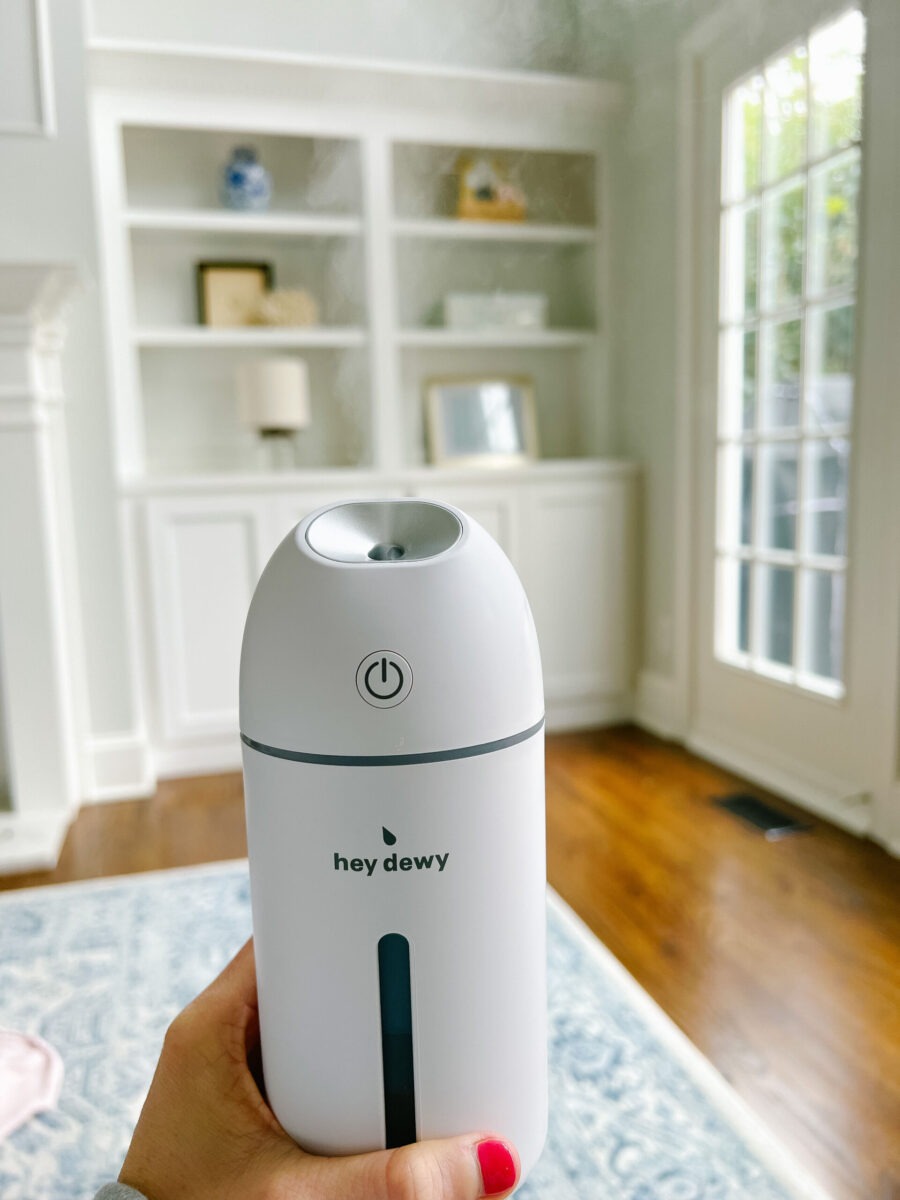 One of my best Amazon purchases of 2023, this electric heated blanket is a dream, y'all. Our entire family fights over this daily, it's so cozy and warm. This blanket features 6 heat settings, is machine washable, and is available in 6 colors.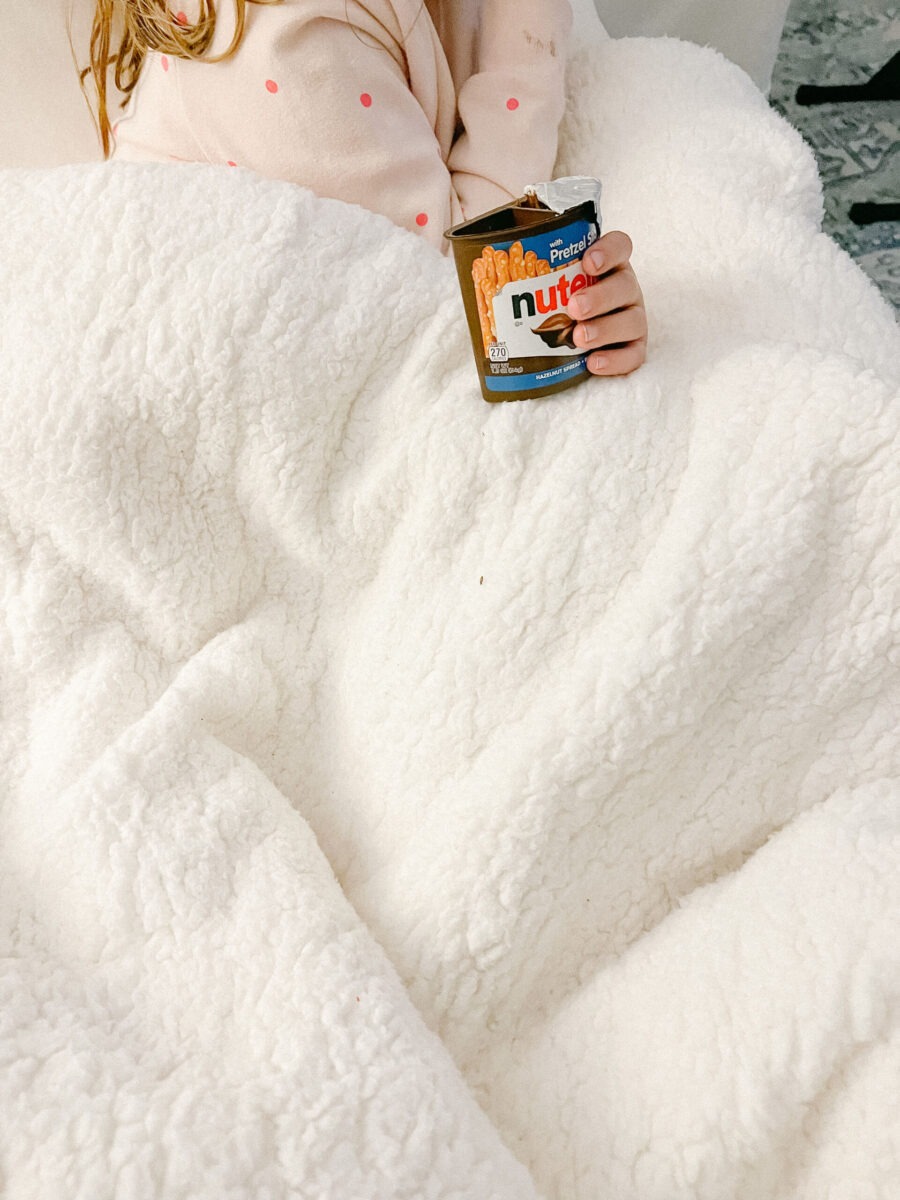 When Minimized was here last week they suggested getting one of these hat organizers for the back of the door for Matt's hat collection. They said they use this one for lots of their closet projects because it works really well and holds 18 hats! Matt hung it last weekend and it is perfect. It's easy to install and you can adjust the straps pretty tight so nothing swings around when you open the door!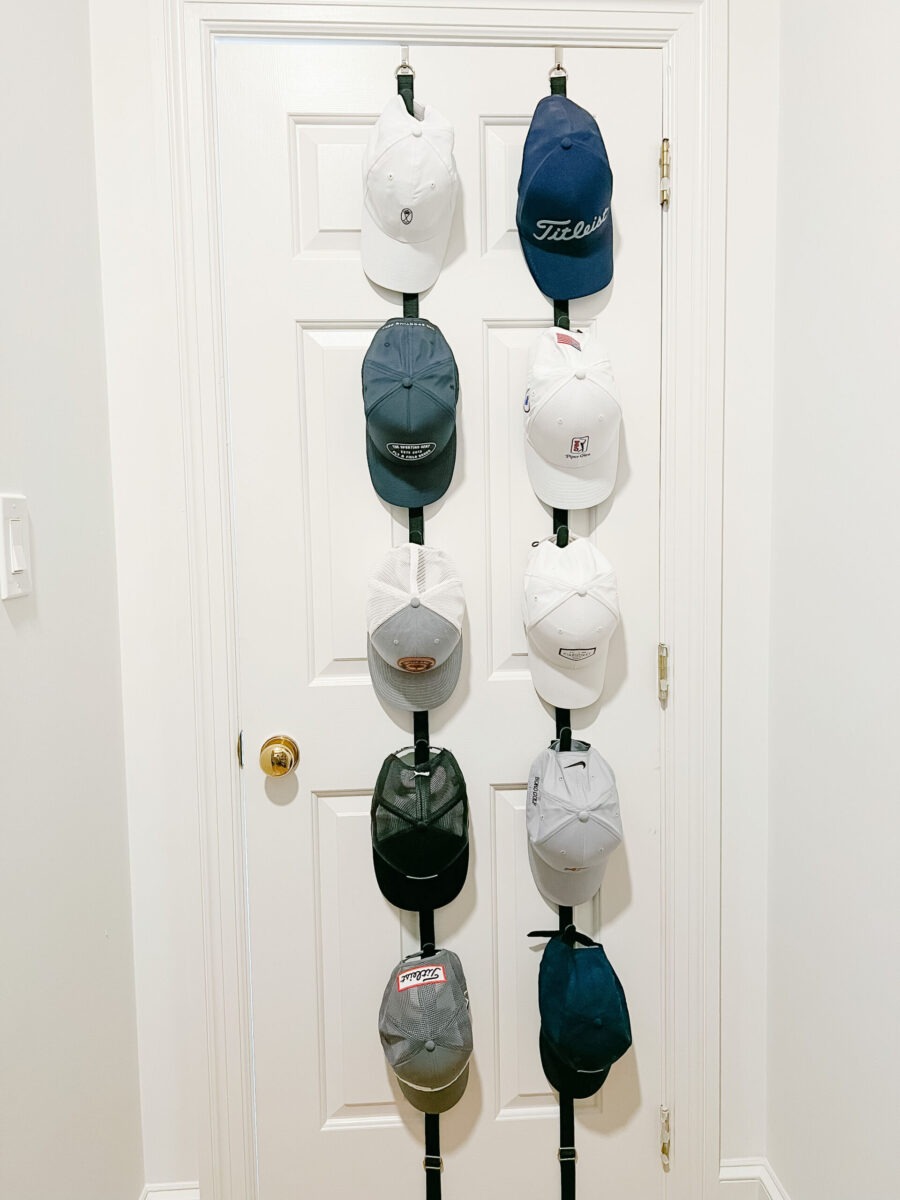 I have been living in sweatshirts and leggings since we moved and finally unpacked my closet a few days ago and was SO excited to finally put on jeans and a sweater. I absolutely love this lavender sweater. It's lightweight, climate pledge friendly, and comes in several colors (the lavender is gorgeous and so perfect for spring)!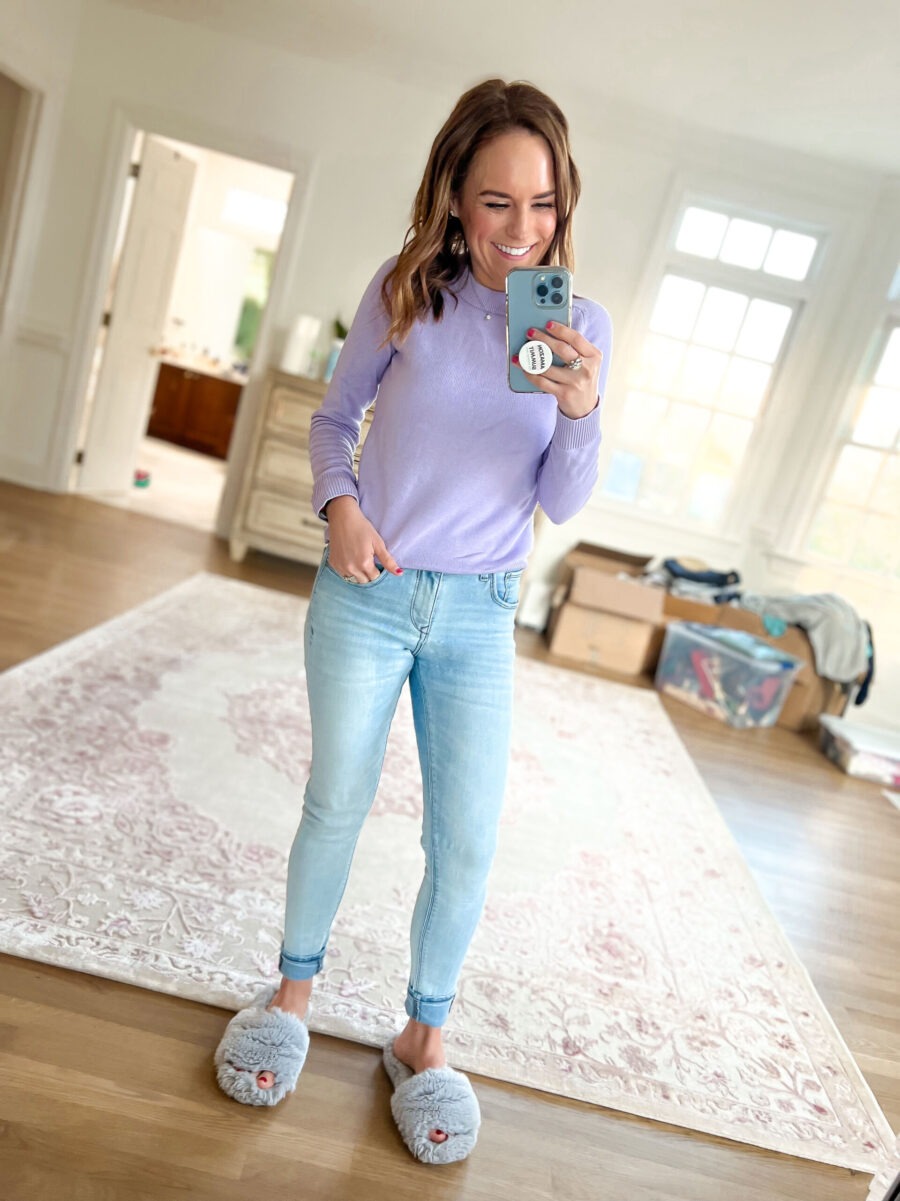 Combining two of my favorite foods, Reese's came out with probably one of their best treats of all time — Reese's Dipped Animal Crackers. They are bite size animal crackers covered in peanut butter candy and dipped in milk chocolate. My neighbor loves animal crackers as much as me and surprised me with a bag this week. And oh my gosh, they are truly incredible. I know it feels naughty, but just buy the 12 pack — trust me.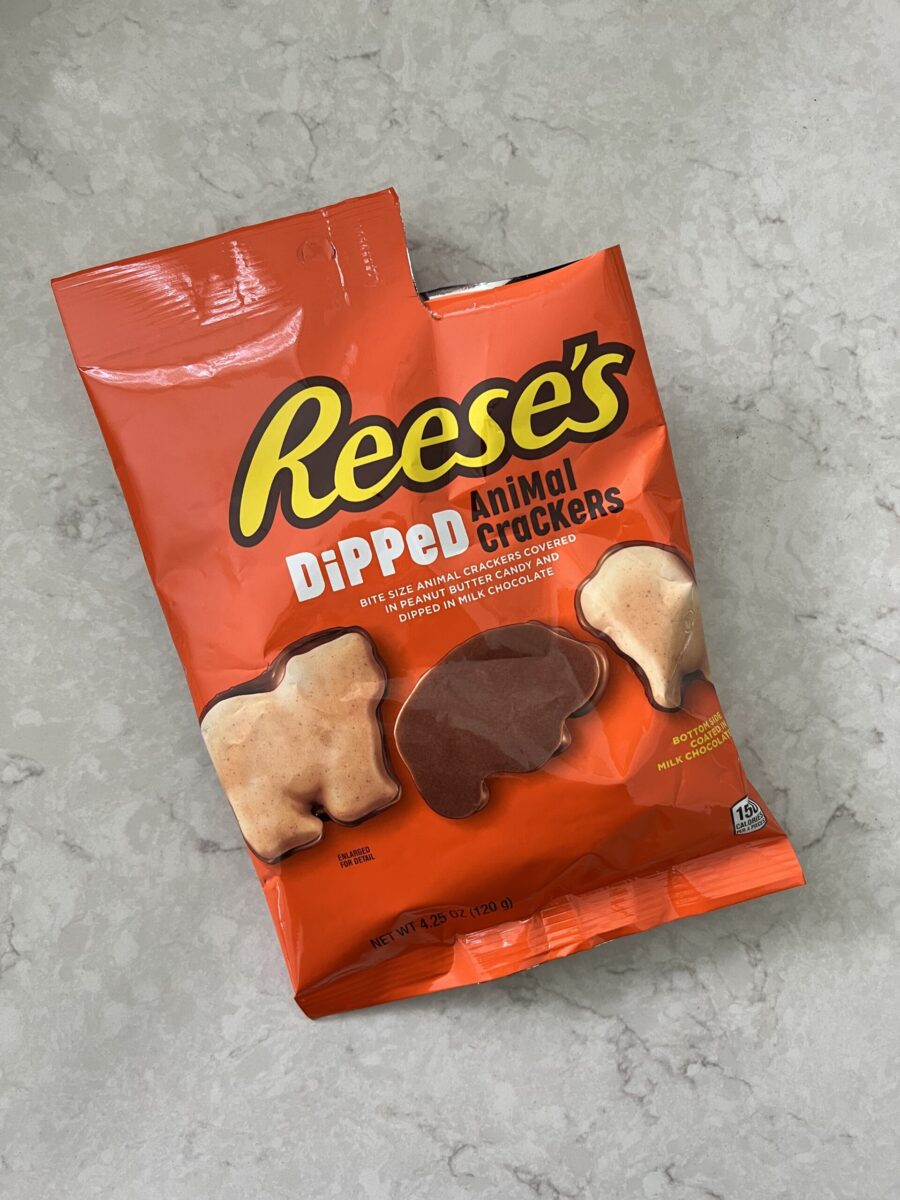 I absolutely LOVE these pulls we had installed on our kitchen cabinets and drawer! The color is honey bronze and it is so pretty!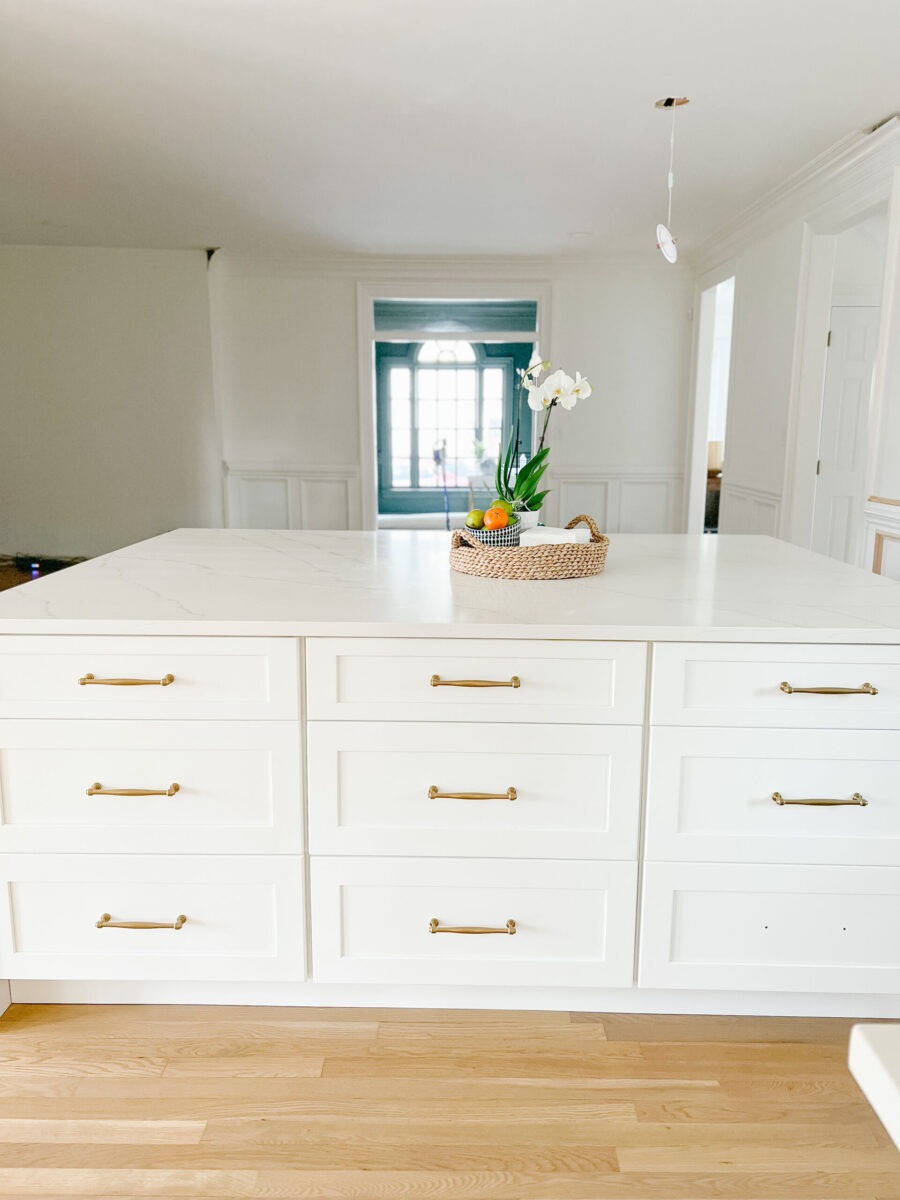 Earlier this week one of my girlfriends and I were texting back and forth about how amazing the Beauty Spatty is for getting every last drop out of our beauty products. This under $5 product has helped me get SO much more life out of my products after I cut them open.
Also, off topic, but I have a random unpacking tip if you're moving. All week long I've been wearing my running belt (pictured in the background) around the house while I unpack boxes. This fanny pack has been SO useful for holding a mini pad of sticky notes and a pen (for quickly writing down things I need to buy, do, etc.), my chapstick, my mini box cutter (MVP for unpacking), and other random tiny essentials that I don't have to constantly track down (and inevitably get distracted in the process) every time I need them.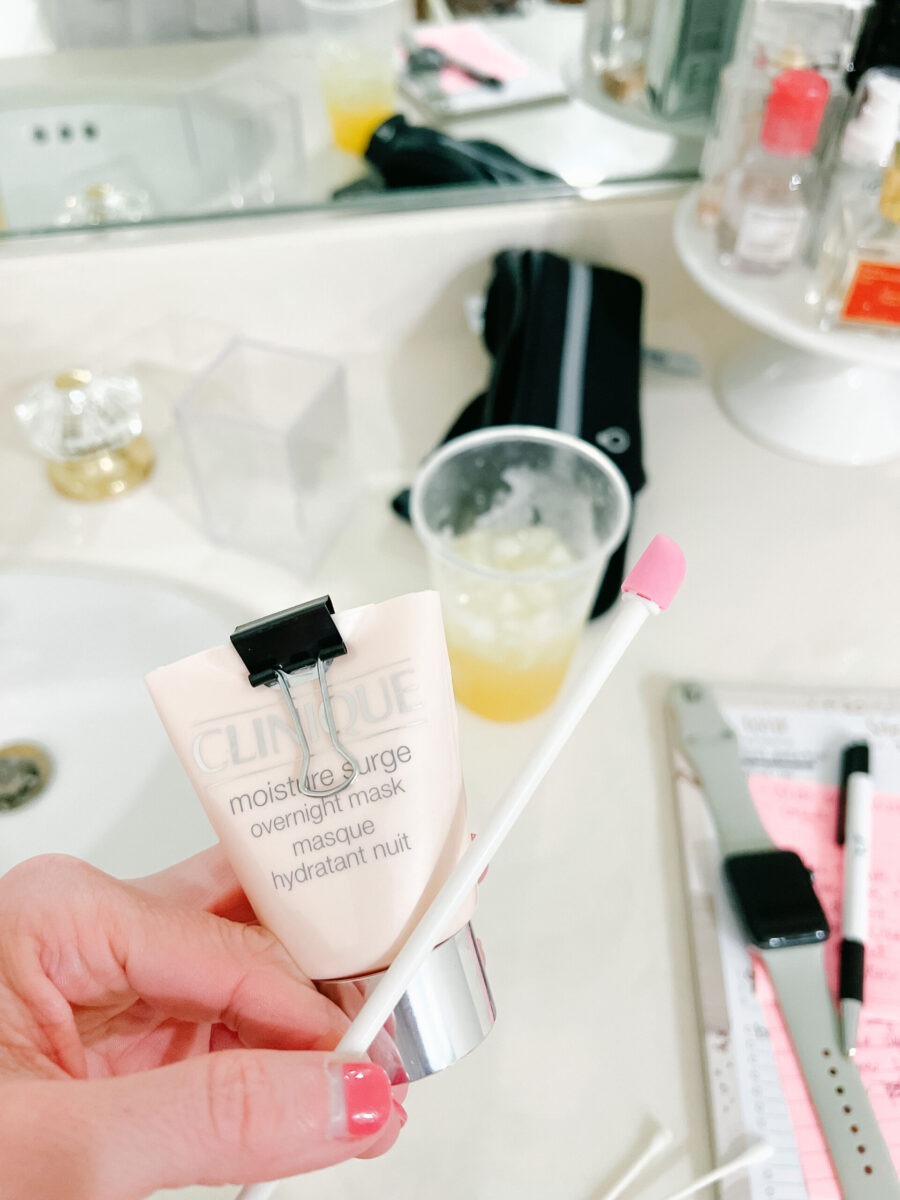 A few months ago my doctor overhauled all my vitamins and supplements based on my lab results. She recommended I start taking a B-Complex vitamin for improving my memory and for an energy boost in the afternoons (when I typically crash) and I wanted to share it with you because it's really made a HUGE impact.
I've actually been taking a B12 vitamin for a long time and didn't know until my doctor informed me that the generic brand I was purchasing all this time contained cyanocobalmin, a cost-effective form of B12 that does not absorb into the body as easily as methylcobalamin.
Additionally, my doctor recommended a B-complex vitamin over a B12 vitamin because it contains a handful of other B vitamins as well. And the brand she sells in her office is Pure Encapsulations, which is free from wheat, eggs, tree nuts & peanuts, gluten, artificial colors, flavors & sweeteners, coatings and shellacs, GMOs, and unnecessary binders, fillers & preservatives.
One last tip to pass on — take this vitamin at lunch or in the early afternoon. I was told to treat it as a cup of coffee and not to take it too late in the day. While I haven't noticed any significant improvements in my memory (life is truly wild right now though), I absoluuuuuuutely get a burst of energy from this vitamin and LOVE it. It helps me power through the dinner, clean-up, bedtime routine each night. And I can confirm that if I take it too late I have a harder time falling asleep though, so definitely take it early in the afternoon. And don't be alarmed if your pee is neon yellow.
*DISCLAIMER: Consult with your doctor to see if this vitamin is right for you.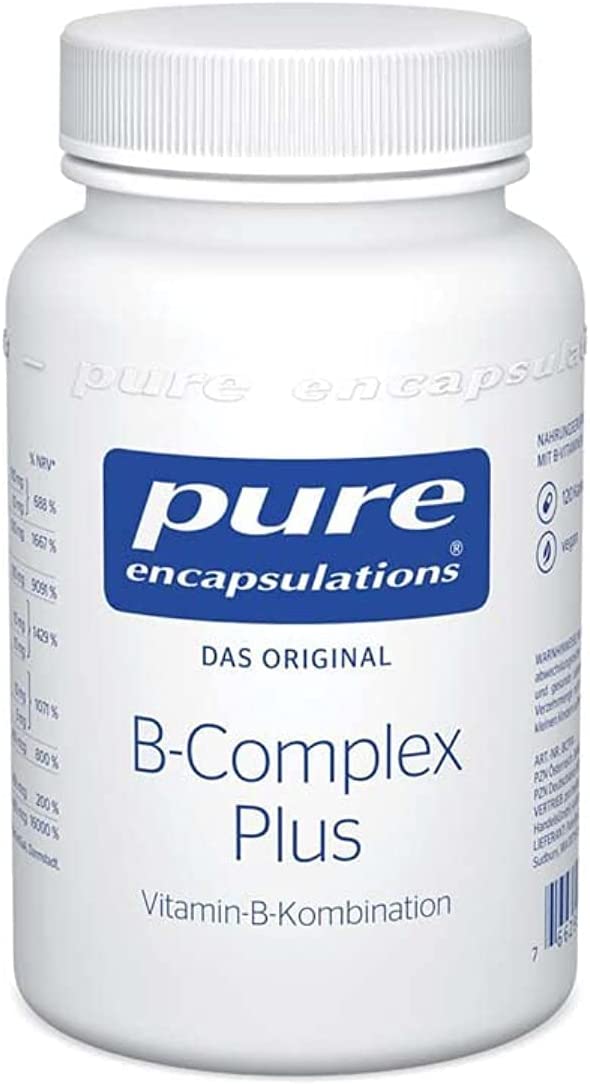 I wanted to share the pre-workout powder I've been using for a few months now and really like! I love this drink for cardio days when I need a little extra burst of energy to get me going (especially for early morning workouts) and helps me power through my workout. The watermelon flavor is really good. If you're sensitive to caffeine, you may feel jittery about 30 minutes after you drink it though. My hands get a little tingly but this stuff really works.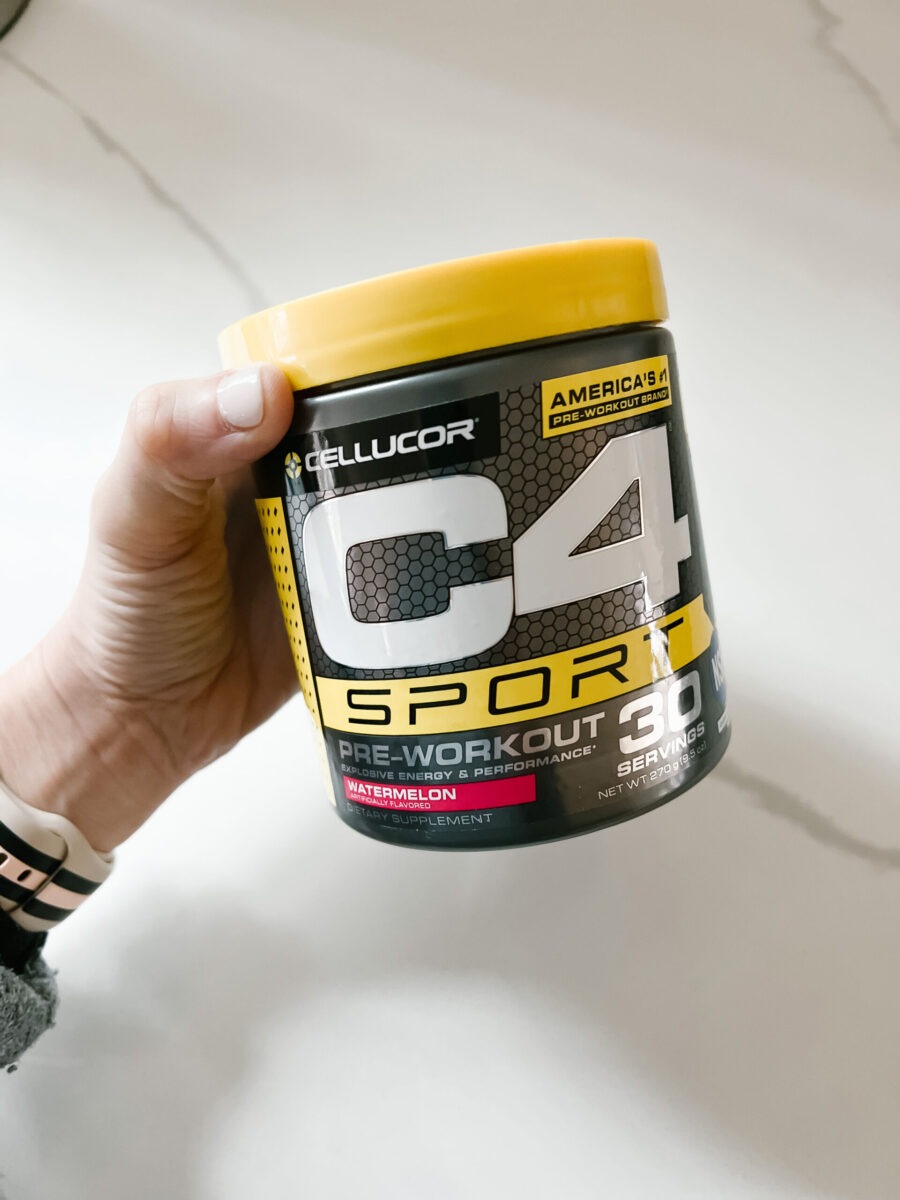 Posts You May Also Like