Happy Friday! Hope you all had a great week!
Charlotte friends, I posted an AMAZING $250 gift card giveaway for Mood House (a chic massage studio with a Palm Springs vibe in Dilworth)! Don't forget to enter!
OK — let's get down to the 5!
I recently purchased a lap desk that is pretty awesome. I love how big it is (can fit up to 15.6″ lap tops) and has a built in mouse pad!!! There's also a little slot in the corner that holds your cell phone which is super handy. I purchased the white marble lap desk but it is available in 6 colors! If you like to use your computer on the couch or in bed, I highly recommend this lap desk (which has almost 30K reviews on Amazon too)!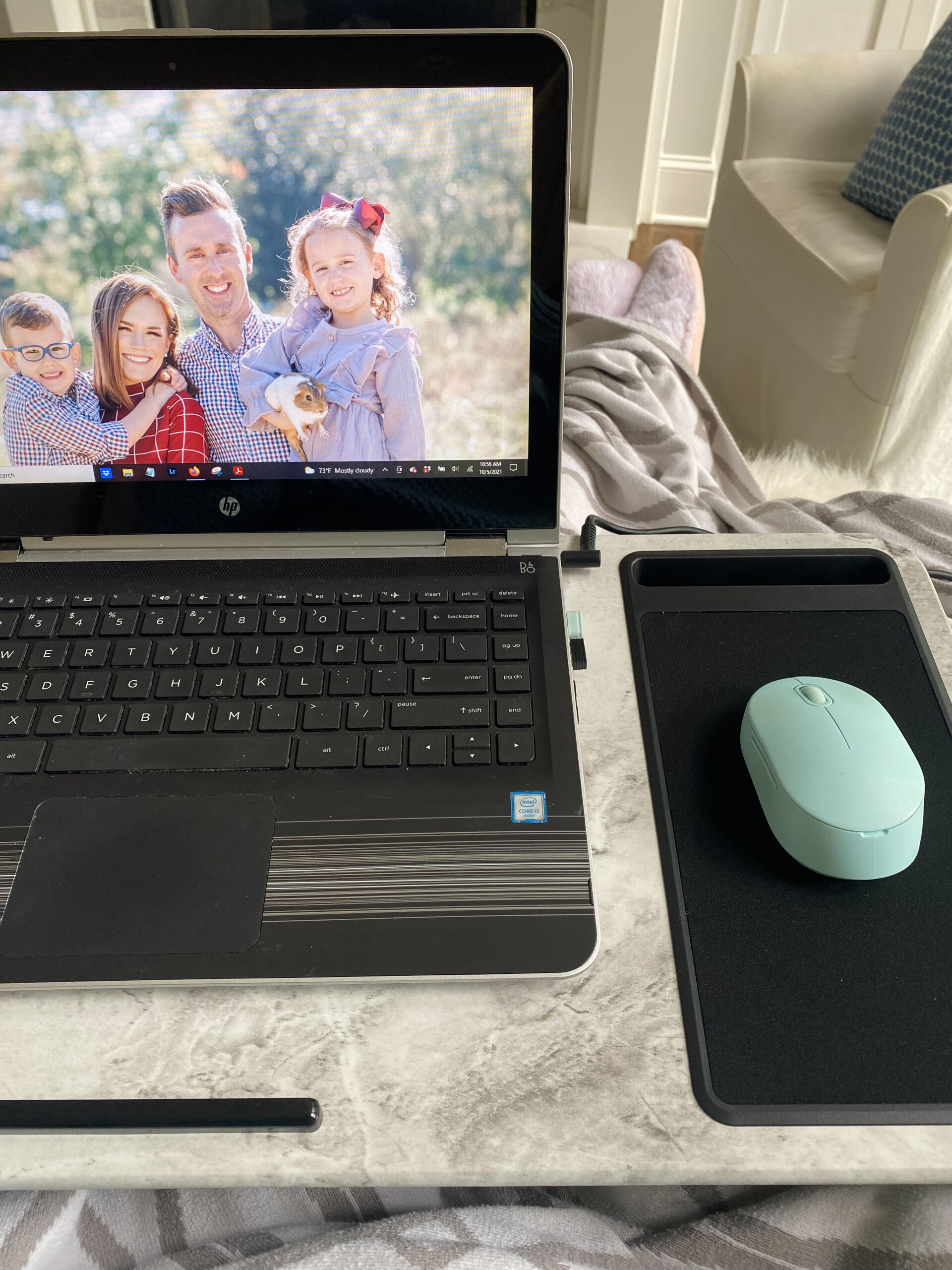 I've been waking up at 3 am every morning for the past 10 days and cannot go back to sleep so I've plowed through some audio books…
Rating 3/5: I honestly don't really know how to rate this book. I liked it. And I did not like it. I have a hard time following books that jump back and forth between lots of different timelines (usually I'm multi-tasking with one ear bud in). However, I will say, I enjoyed the writing and the narrator for the audio book is absolutely FANTASTIC! But the back and forth over which man to choose drove me insane.
Book Summary: It is a perfect July morning, and Elle, a fifty-year-old happily married mother of three, awakens at "The Paper Palace"–the family summer place which she has visited every summer of her life. But this morning is different: last night Elle and her oldest friend Jonas crept out the back door into the darkness and had sex with each other for the first time, all while their spouses chatted away inside. Now, over the next twenty-four hours, Elle will have to decide between the life she has made with her genuinely beloved husband, Peter, and the life she always imagined she would have had with her childhood love, Jonas, if a tragic event hadn't forever changed the course of their lives. As Heller colors in the experiences that have led Elle to this day, we arrive at her ultimate decision with all its complexity. Tender yet devastating, The Paper Palace considers the tensions between desire and dignity, the legacies of abuse, and the crimes and misdemeanors of families.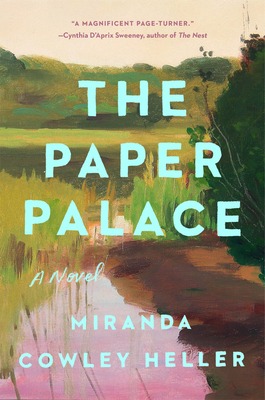 Rating 4.5/5: I loved this dark and twisted thriller! This story is fast paced and had me hooked the entire time. Karin did an excellent job weaving in the 2020 pandemic into the story too. I definitely recommend this book!
Book Summary: AN ORDINARY LIFE
Leigh Coulton has worked hard to build what looks like a normal life. She has a good job as a defense attorney, a daughter doing well in school, and even her divorce is relatively civilized – her life is just as unremarkable as she'd always hoped it would be.
HIDES A DEVASTATING PAST
But Leigh's ordinary life masks a childhood which was far from average… a childhood tarnished by secrets, broken by betrayal, and finally torn apart by a devastating act of violence.
BUT NOW THE PAST IS CATCHING UP
Then a case lands on her desk – defending a wealthy man accused of rape. It's the highest profile case she's ever been given – a case which could transform her career, if she wins. But when she meets the accused, she realizes that it's no coincidence that he's chosen her as his attorney. She knows him. And he knows her. More to the point, he knows what happened twenty years ago, and why Leigh has spent two decades running.
AND TIME IS RUNNING OUT
If she can't get him acquitted, she'll lose much more than the case. The only person who can help her is her younger, estranged sister Calli, the last person Leigh would ever want to ask for help. But suddenly she has no choice…
We tried out a new meal delivery service last week and it was so awesome I had to share it with y'all. One of my coworkers was raving about CookUnity to me so I decided to give it a go. This meal service blew me away for several reasons. First, the meals are delivered FULLY prepared! Some of them you can eat cold and some you warm in the oven for a few minutes. Second, there is a wide variety of options available for ANY lifestyle or dietary preferences — including vegan!!! You can filter down the library of meals by protein type (meat, poultry, seafood, vegetarian, etc.) calorie count, special diets (paleo, whole30, keto, etc.) and still have a ton of options to pick from. And lastly, these meals are crafted by REAL CHEFS and are absolutely delicious. I was impressed by how fresh and flavorful every meal was.
Anyway, I highly recommend this meal subscription service. We have received two deliveries so far and this service has been perfect for ready-made healthy meals for lunches (especially for Matt who has been living off of Larabars at the office for lunch), and for dinner for me and Matt on the nights we have activities and serve the kids mac & cheese or pasta for dinner. I haven't selected any meals specifically for the kids but they have taken a few bites from ours and liked them. Oh, and you can pause/skip your plan at any time.
This is not sponsored at all, but I do have a REFERRAL LINK for saving $25 on your first two orders.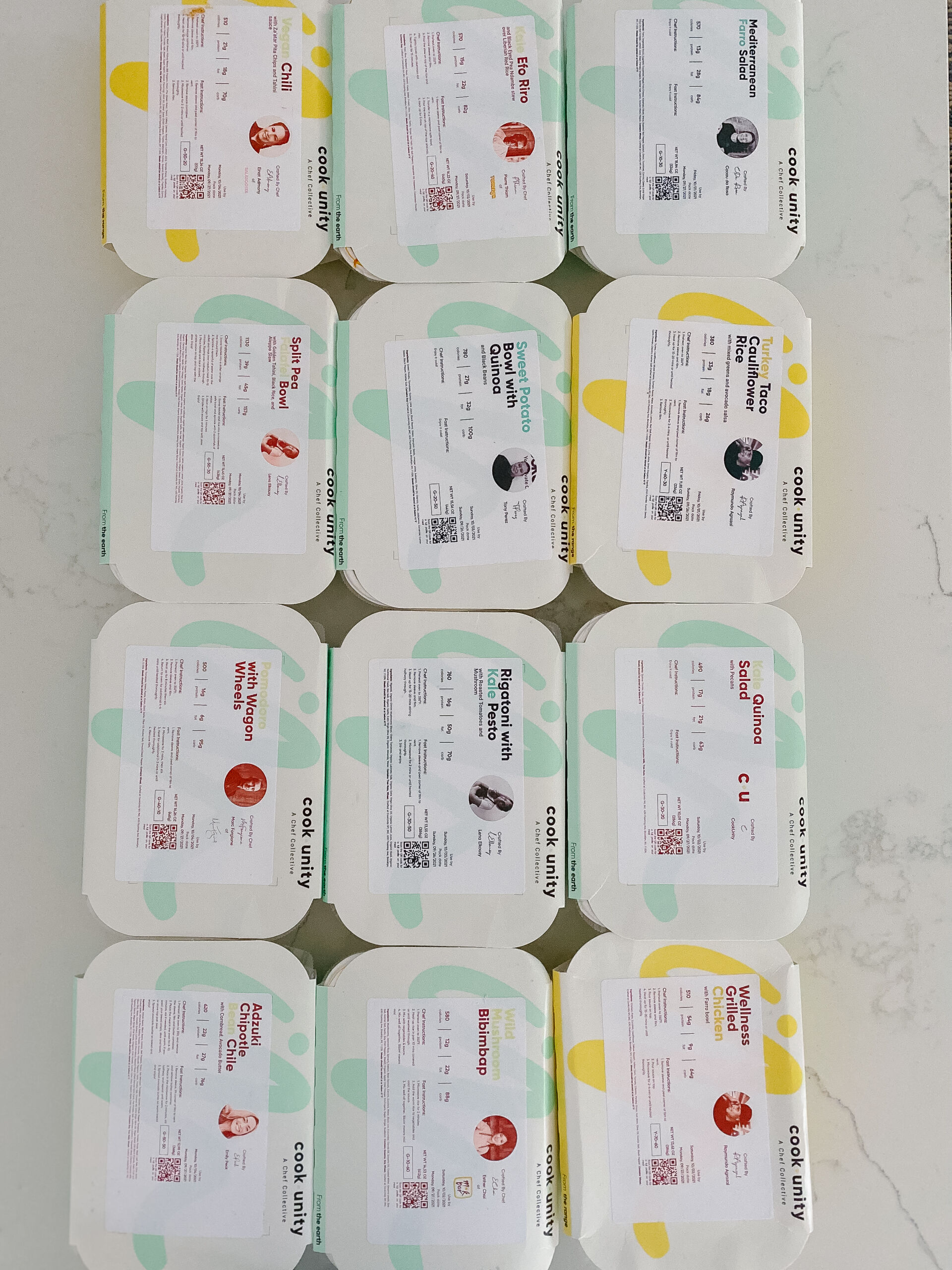 You may remember me raving about these incredibly soft sherpa blankets from Walmart last year. They are usually out of stock but recently became available again so I wanted to give y'all a heads up! We own 4 of these in the snow leopard print and use them all the time. These blankets are also GREAT for gifting! Grab yours before they go out of stock again!
In Case You Missed It