Happy Friday!
Three quick announcements before we dive in:
Gift Guides: Thank you for your feedback on gift guides. Y'all are ready NOW for them! I've got two completed and will be publishing them next week during the Prime Day Sale, which leads me to my second announcement…
Prime Day Sale: I will be covering the Prime Day sale on Instagram next week on October 11-12. As part of the Amazon program, members get early access to some of the deals so I know what's coming and it's going to be GREAT for getting some holiday shopping done early!
Newsletter: I am sending out my October newsletter early next week! If you'd like to receive it, don't forget to subscribe at the very bottom of this page where it says "Never Miss A Post!"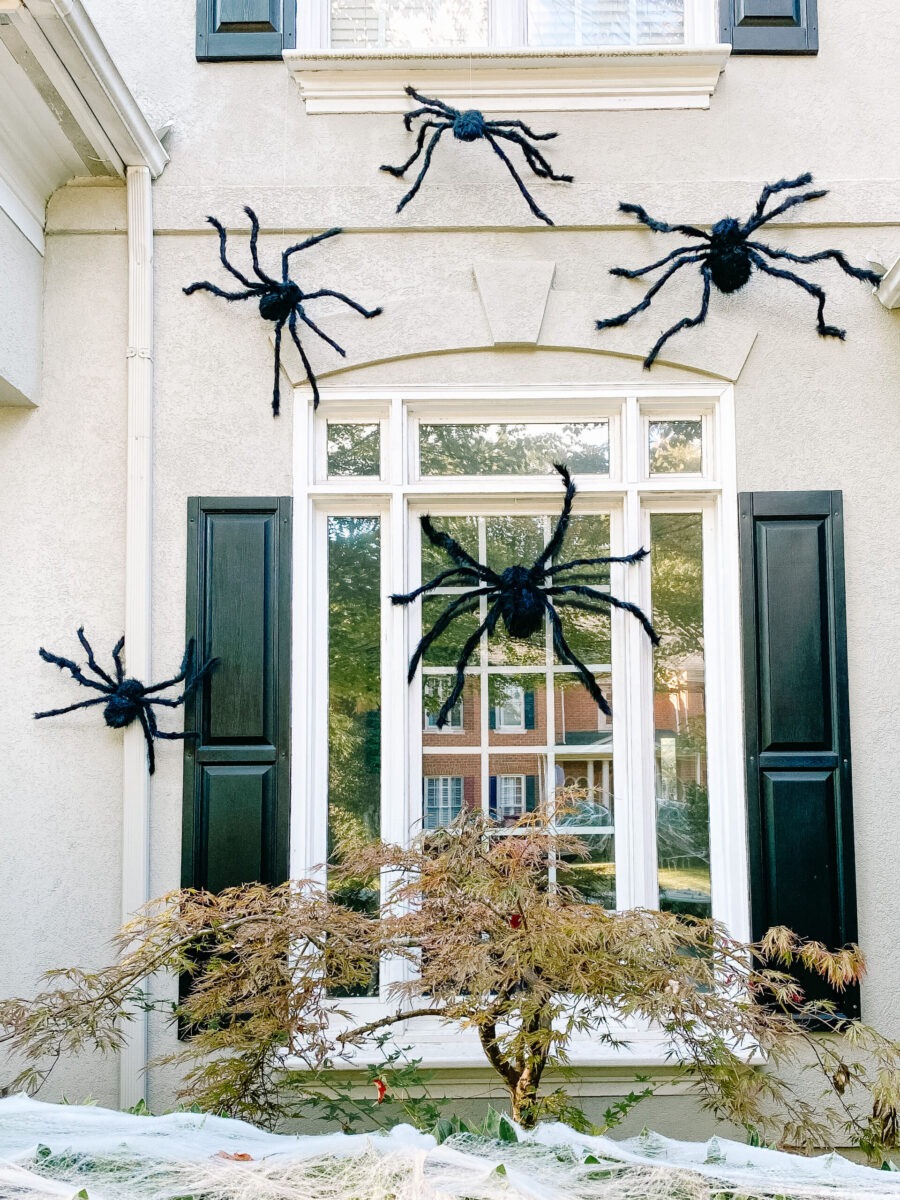 1. Teacher Work Day
We had another teacher work day this week!
Last week the kids were out of school two days for a teacher work day and hurricane day, so it's been extra crazy not having a full week of school to get things done.
However, I do have to say, we had a GREAT day off from school. Well, it actually started off a little rocky but we finished strong. I surprised the kids with a visit to the pumpkin patch — with our friends! We were all so excited and drove almost an hour to get there…only to discover it isn't open on weekdays until next week (my fault for not reading the website thoroughly). Of course, the kids were hugely disappointed. So we decided to grab a quick lunch and re-grouped. We didn't want to squash the pumpkin patch plans so we ended up driving to another one — also not close. And although it definitely had fewer frills, it was a fantastic time for the kids and moms — and since I had totally screwed up the morning, I told Thomas and Caroline they could pick out any pumpkin they wanted, which of course meant the two biggest ones they could find.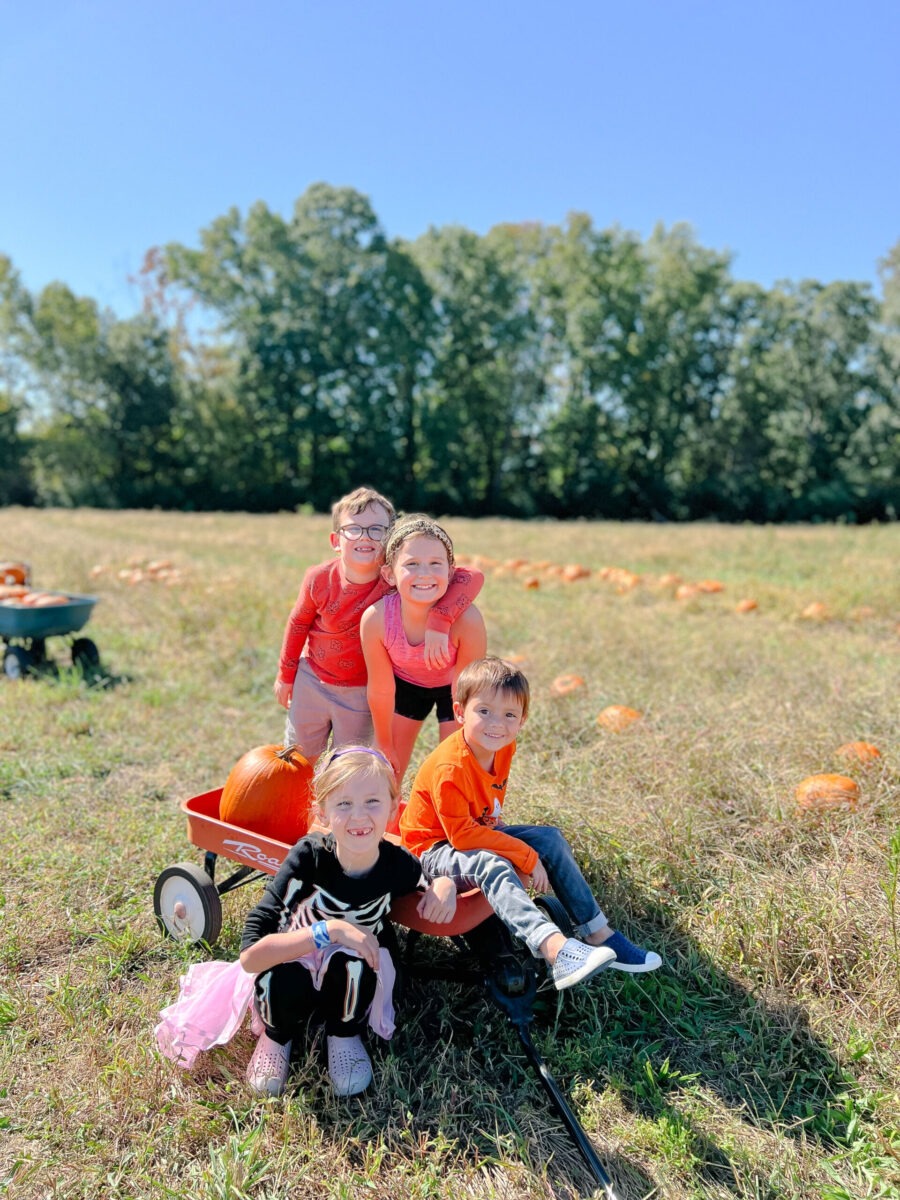 2. Top 10 Reader Favorite Items
I wanted to share YOUR top 10 favorite items from September in no particular order:
Picture Frames (these are the ones hanging in my kitchen)
Hello Doormat (perfect color for fall)
Lululemon Speed Up Shorts (stocked in lots of colors and sizes right now!)
Spooky Halloween Sprinkles (such a good price and variety)
Split Food Snack Container (use these daily for snack plates on the go)
Felt-Tip Pens (a best-seller every month — these are SO good)
Halloween Pajamas (the Skeletons were a close second!)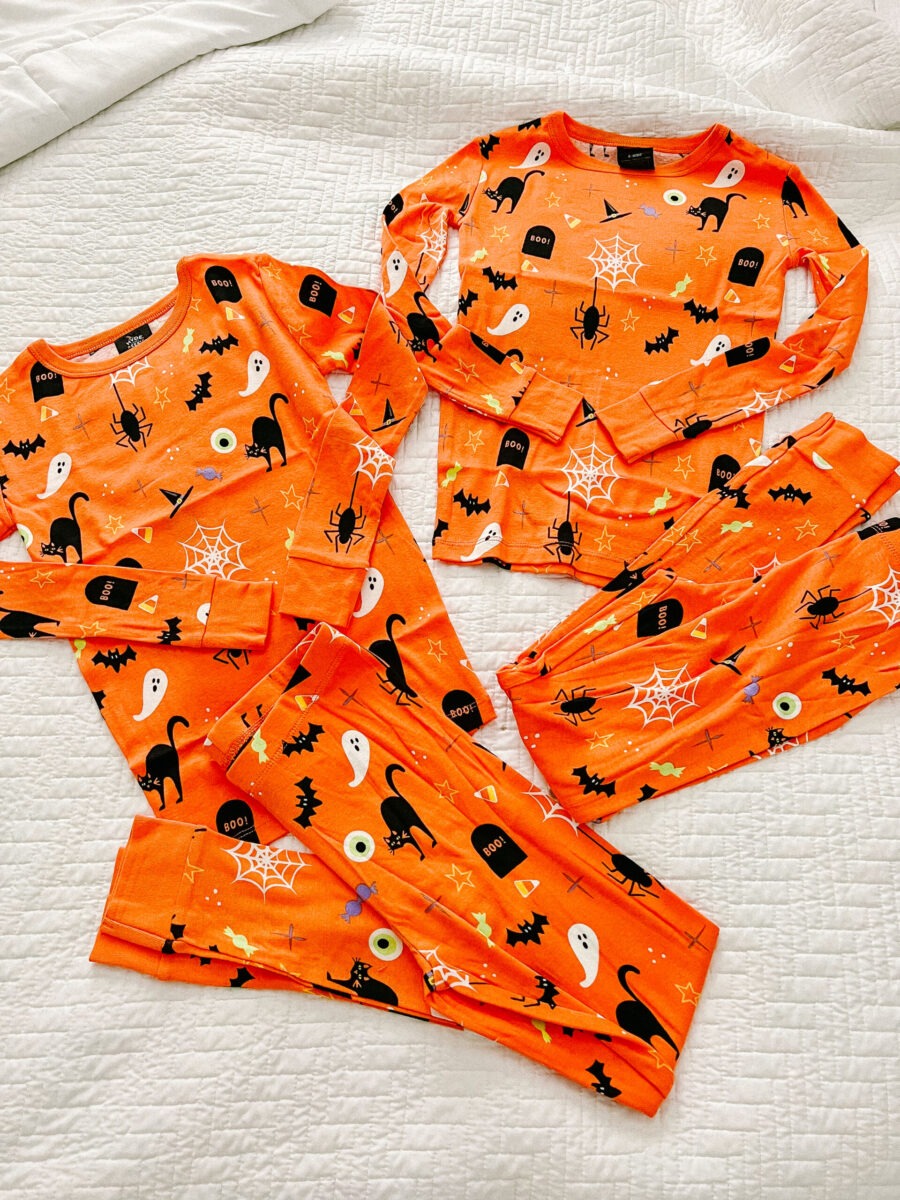 3. Finding Your People
Last night in Community Group we finished our discussion on the book, Find Your People by Jennie Allen. This is a great study to do alone or with a group of women — regardless of whether or not you've found a community of people to do life with. As with every book we've read together, we don't agree with 100% of the content or find it perfect. However, we love using books like this to lead us into deep discussion, to extract the pieces of text that spoke to us, and to learn from each other.
While preparing to lead this discussion, I pulled an excerpt from the book on the types of friends (and the key roles they play) when looking to create your village. Oftentimes we look for people who are exactly like us, but in reality, we need a variety of friends to meet different needs and to love us in different ways. This provides a fuller way to live. 
If you are looking to expand or deepen your village, I wanted to share Jennie's list of friend types. I hope you can identify which type you are, and if not, try asking your friend to identify which one you are! Then look to see which type(s) of friends you may be missing in your life. The entire book centers around HOW and WHERE to find your people. So if this is something you're interested in, I highly recommend giving it a listen!
Types of Friends & Key Roles They Play
The Sage: This friend listens, prays, and advises. They carry godly wisdom earned through study and/or life experiences. They are safe, trustworthy, and habitually encouraging. 
The Encourager: The cheerleader friend who believes in you. They see the good in you and call it out. It is easy for them to speak hope when you are discouraged. They see the best in life and in people. This friend oozes belief and support, and is impossibly fierce. 
The Fox Hole Friend: This friend is a good hang. They get their hands dirty with you. If you have an idea, they are all in. They will fight for you and fight beside you. They are "dream defenders" and help along dreams you want to build. This friend may not use words to express what you mean to her, but she'll be right beside you and share in whatever trouble you get into.
The Challenger: The friend with a divergent point of view who isn't afraid to tell you the truth. They won't let you settle and kick you in the booty if you get off track. They may not be the easiest friend, you may have to work through conflict together from time to time, but they make you better. 
The Fun Friend: This friend brings the party. They may not have a two hour debate about a theological issue, but they will make sure you laugh a lot. They are spontaneous and pull people together and say something inappropriate that interrupts whatever bad mood you find yourself stuck in. 
The Planner: This is the organized and thoughtful friend who initiates gatherings that are meaningful and sweet. She makes sure the bill gets split up correctly during a night out. She starts the meal train email and remembers your birthday. She hosts the showers, drops by with meals when people are sick and shows love by inviting you into their back porch life.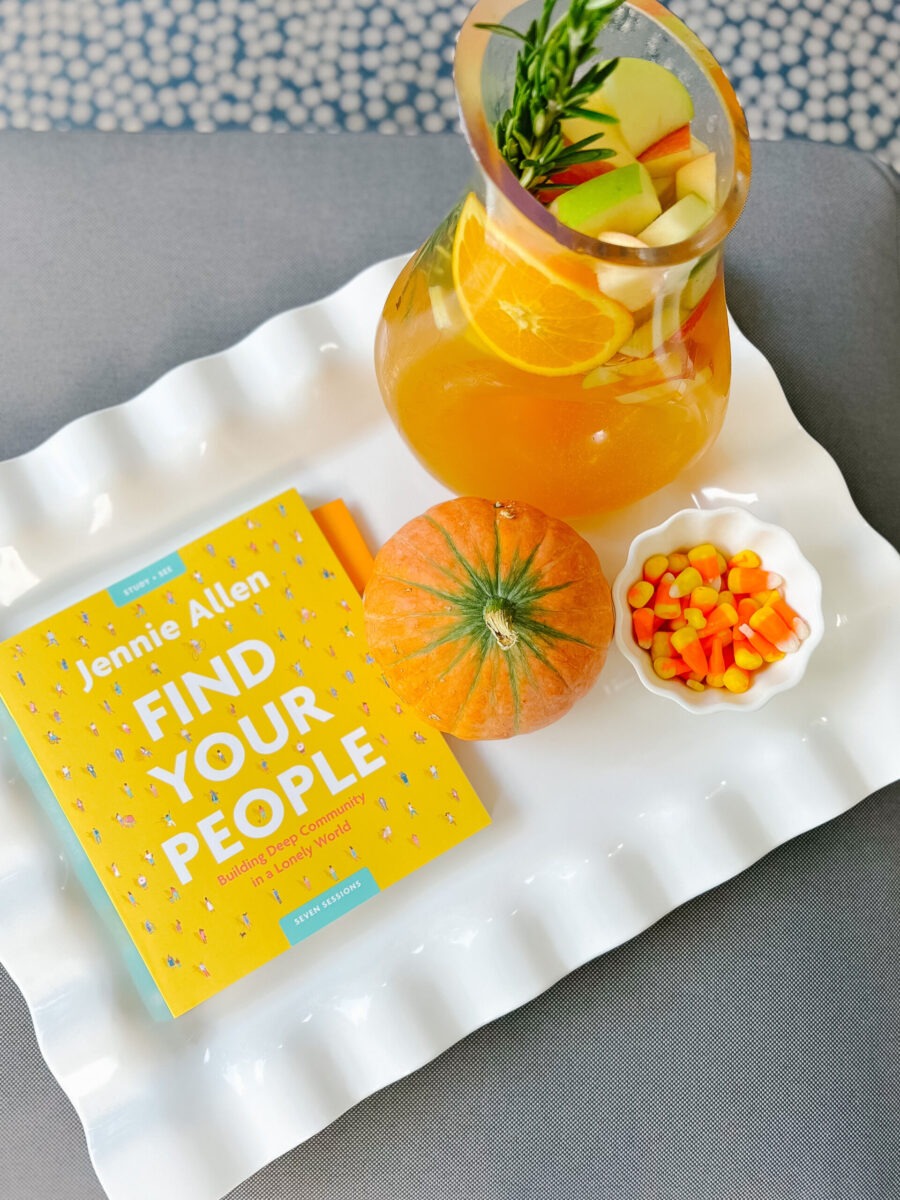 I wanted to re-share one of my FAVORITE sweaters for Caroline from last year. This sweet little ruffle sweater is from Amazon and she loved it so much that we ended up scooping it up in two colors. She pulled them back out of her drawer when the temperature dropped last weekend and they still fit! Seriously, how cute is this little outfit?!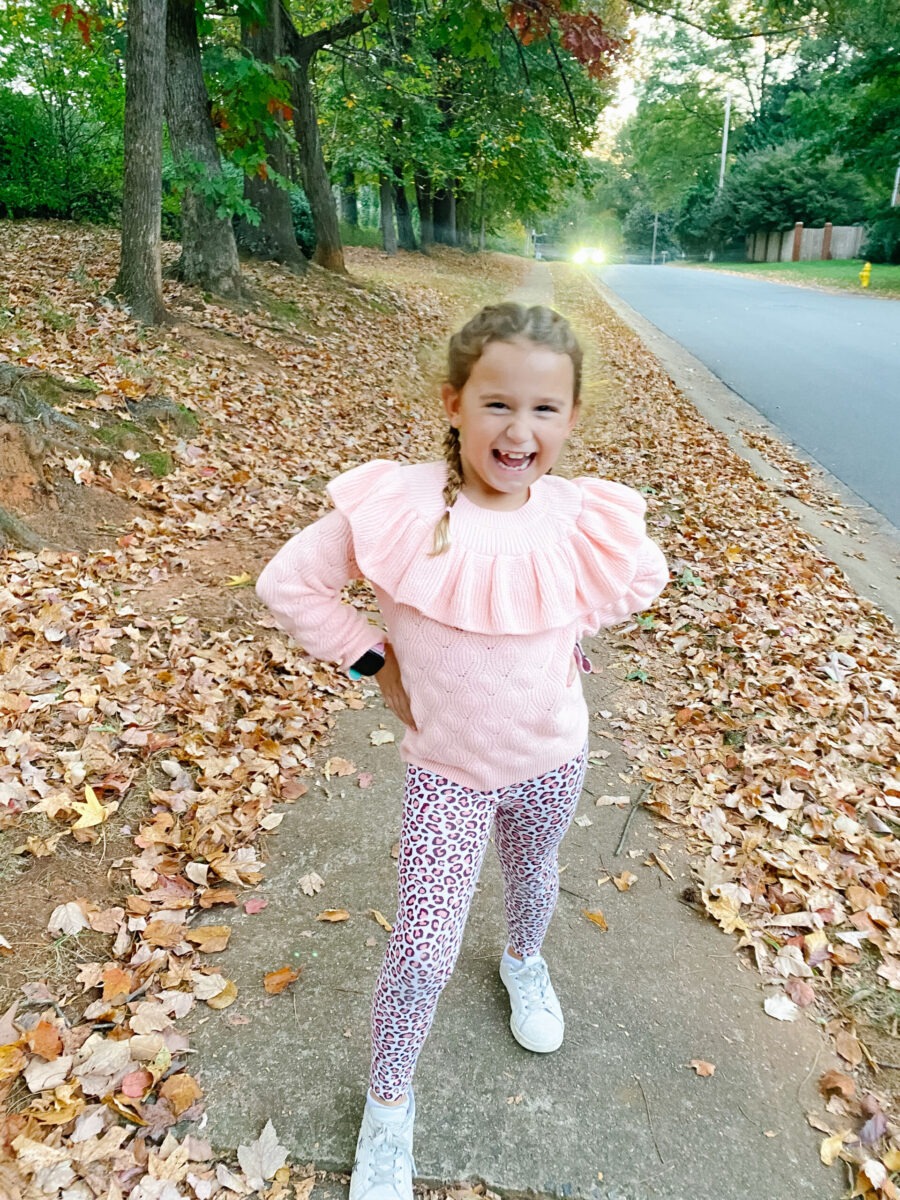 5. Two Recent Product Refills
Two of my favorite product refills this week…
I just repurchased a (larger) container of Orgain vanilla sport protein powder and really like it. Matt has switched over to this brand too. It doesn't have a chalky taste, is plant-based/vegan, and is loaded with protein. I've been making this delicious smoothie every day for Matt to take to the office and for myself after I work out:
Protein Smoothie (47 grams protein)
2 scoops protein powder
8 oz unsweetened almond milk
3/4 cup Chobani plain greek yogurt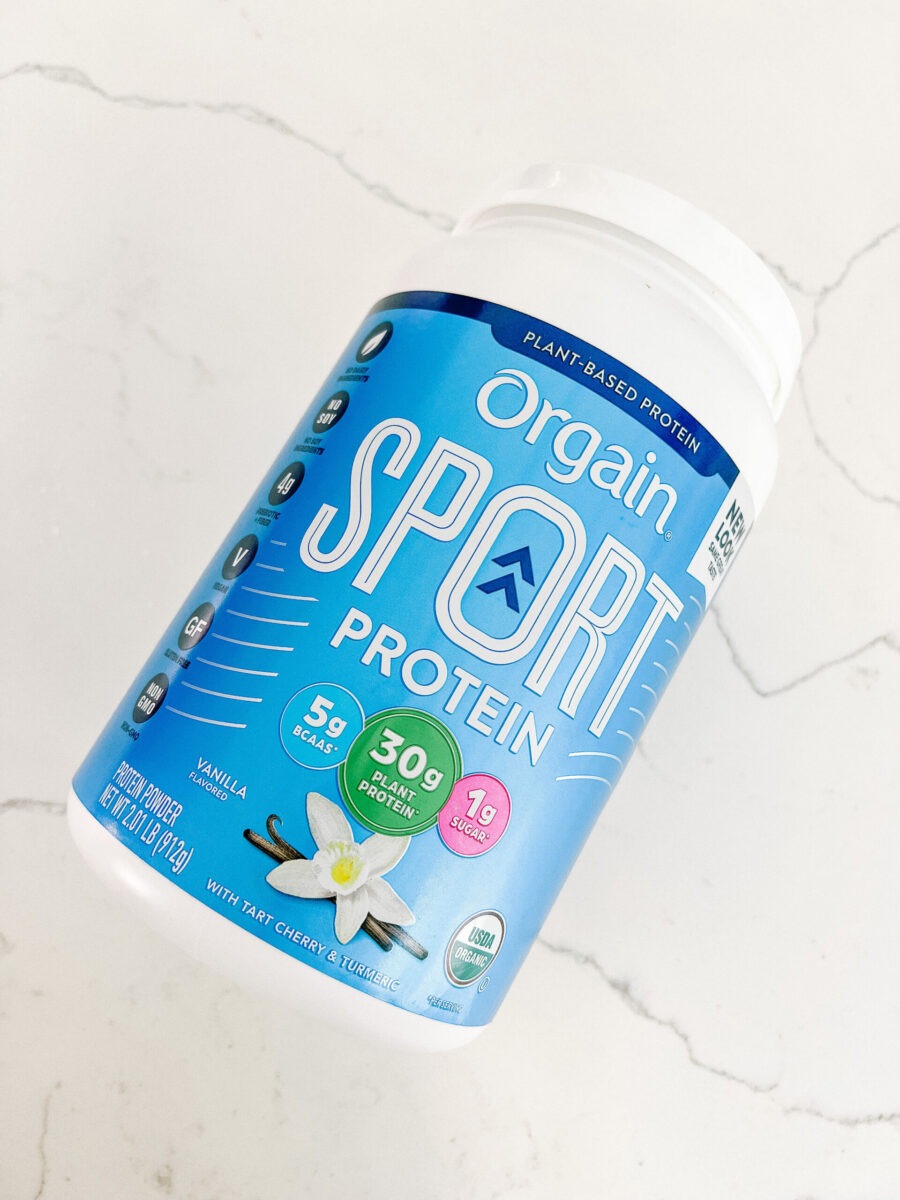 Just repurchased another bottle of my favorite EVOO.
Last Christmas one of my girlfriends brought this incredible olive oil to our Favorite Things Party and I've been hooked ever since. The quality and taste of this are truly excellent. Expect to see this on a gift guide or two from me! It's the perfect housewarming, hostess, MIL, or friend gift!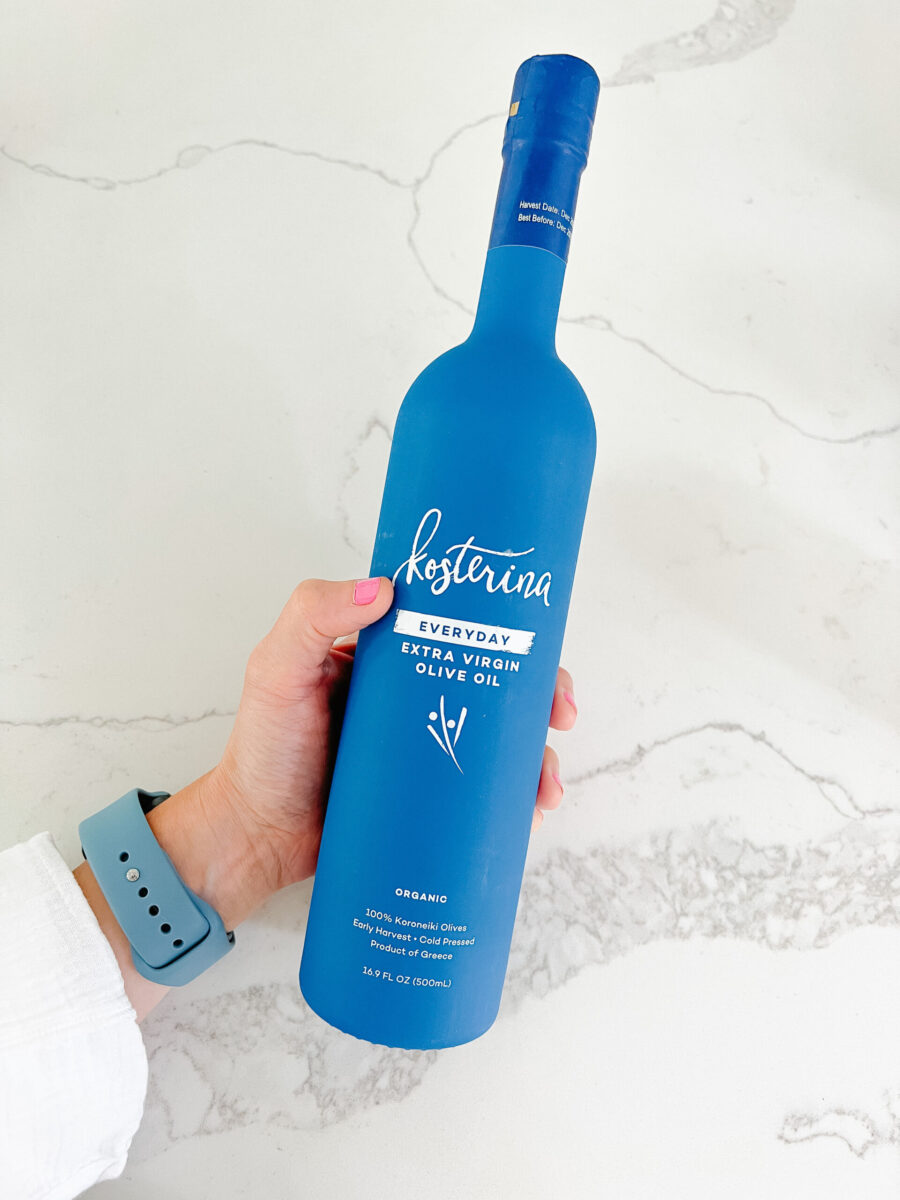 In Case You Missed It