Happy Friday!
I hope you all have had a great week!
Let's get right down to it…
1. Our Holiday Card Display
We've been slowly stuffing and stamping our holiday cards this week! I absolutely LOVE this time of year when our mailbox is filled with smiling faces of our friends and family!
If you still need to order your cards, I have a Minted promo code for you! Use code CHRISTINACARDS2022 for 20% off your holiday card order + free shipping upgrade!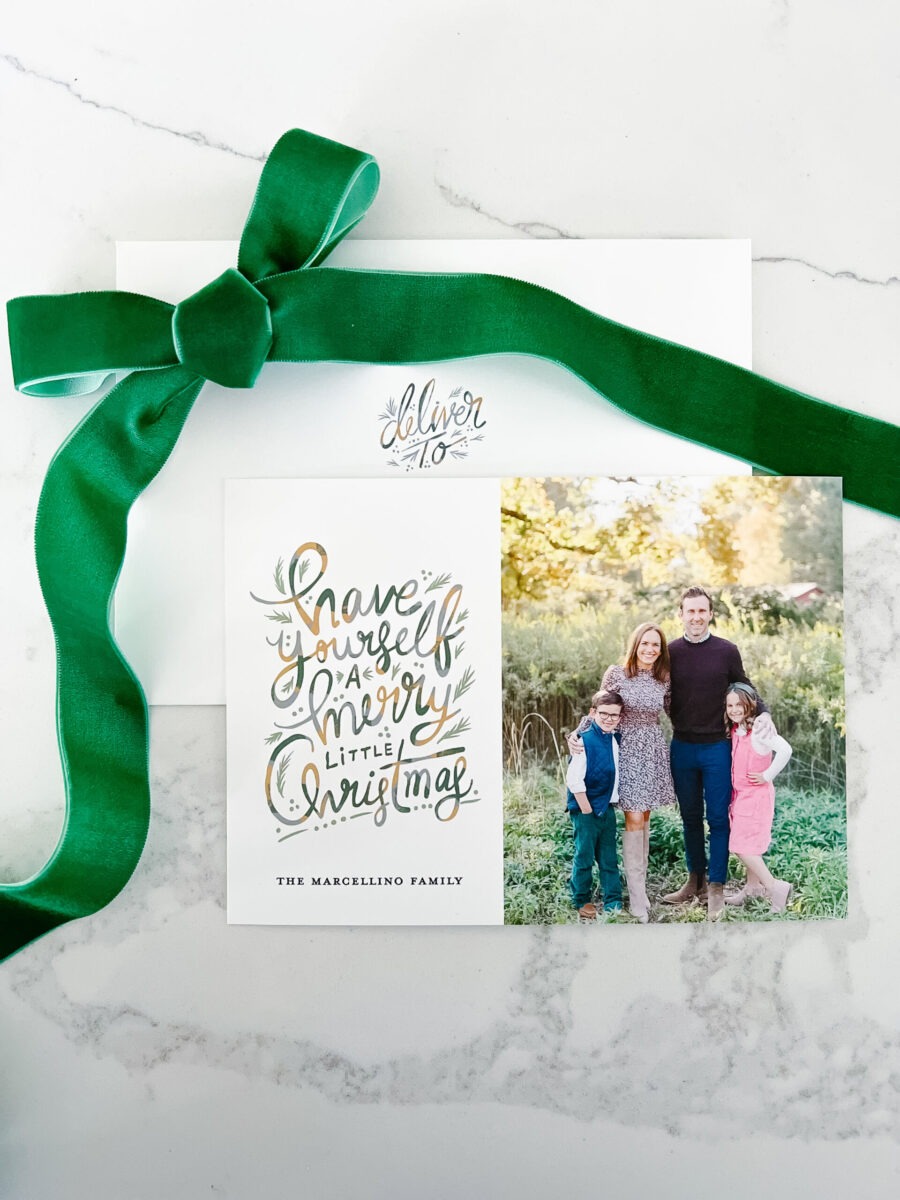 Our Christmas card display is always one of my favorite spots in our home during the holidays. I can't walk by and not smile every time I see those cute little faces over the years!
This year I retired all of our mismatched silver frames and purchased new acrylic frames so all of our frames match now!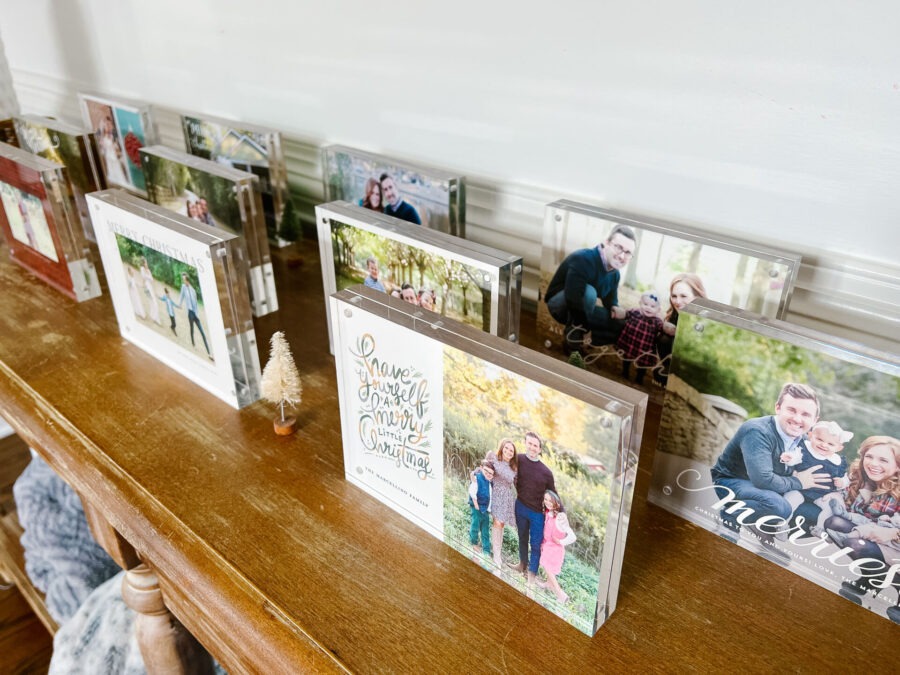 2. Book Review: Jar of Hearts by Jennifer Hillier
Rating 5/5: Wow. Wow. Wow. Another WILD thriller by Jennifer Hillier. I absolutely could not stop listening to this seriously disturbing book — so many twists and turns. And I loved how the book is divided into separate timelines that are easy to follow. If you want a fast-paced, addictive book that is going to keep you on your toes and is polished off with an intense ending…this one is for you. Content warning: explicit, very dark violence.
Book Summary: This is the story of three best friends: one who was murdered, one who went to prison, and one who's been searching for the truth all these years . . .
When she was sixteen years old, Angela Wong—one of the most popular girls in school—disappeared without a trace. Nobody ever suspected that her best friend, Georgina Shaw, now an executive and rising star at her Seattle pharmaceutical company, was involved in any way. Certainly not Kaiser Brody, who was close with both girls back in high school.
But fourteen years later, Angela Wong's remains are discovered in the woods near Geo's childhood home. And Kaiser—now a detective with Seattle PD—finally learns the truth: Angela was a victim of Calvin James. The same Calvin James who murdered at least three other women.
To the authorities, Calvin is a serial killer. But to Geo, he's something else entirely. Back in high school, Calvin was Geo's first love. Turbulent and often volatile, their relationship bordered on obsession from the moment they met right up until the night Angela was killed.
For fourteen years, Geo knew what happened to Angela and told no one. For fourteen years, she carried the secret of Angela's death until Geo was arrested and sent to prison.
While everyone thinks they finally know the truth, there are dark secrets buried deep. And what happened that fateful night is more complex and more chilling than anyone really knows. Now the obsessive past catches up with the deadly present when new bodies begin to turn up, killed in the exact same manner as Angela Wong.
How far will someone go to bury her secrets and hide her grief? How long can you get away with a lie? How long can you live with it?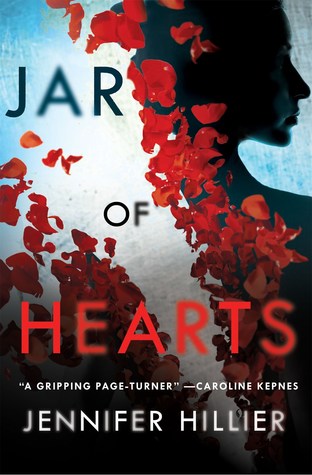 3. Sprinkles
…is holiday party ready in her Christmas tree dress!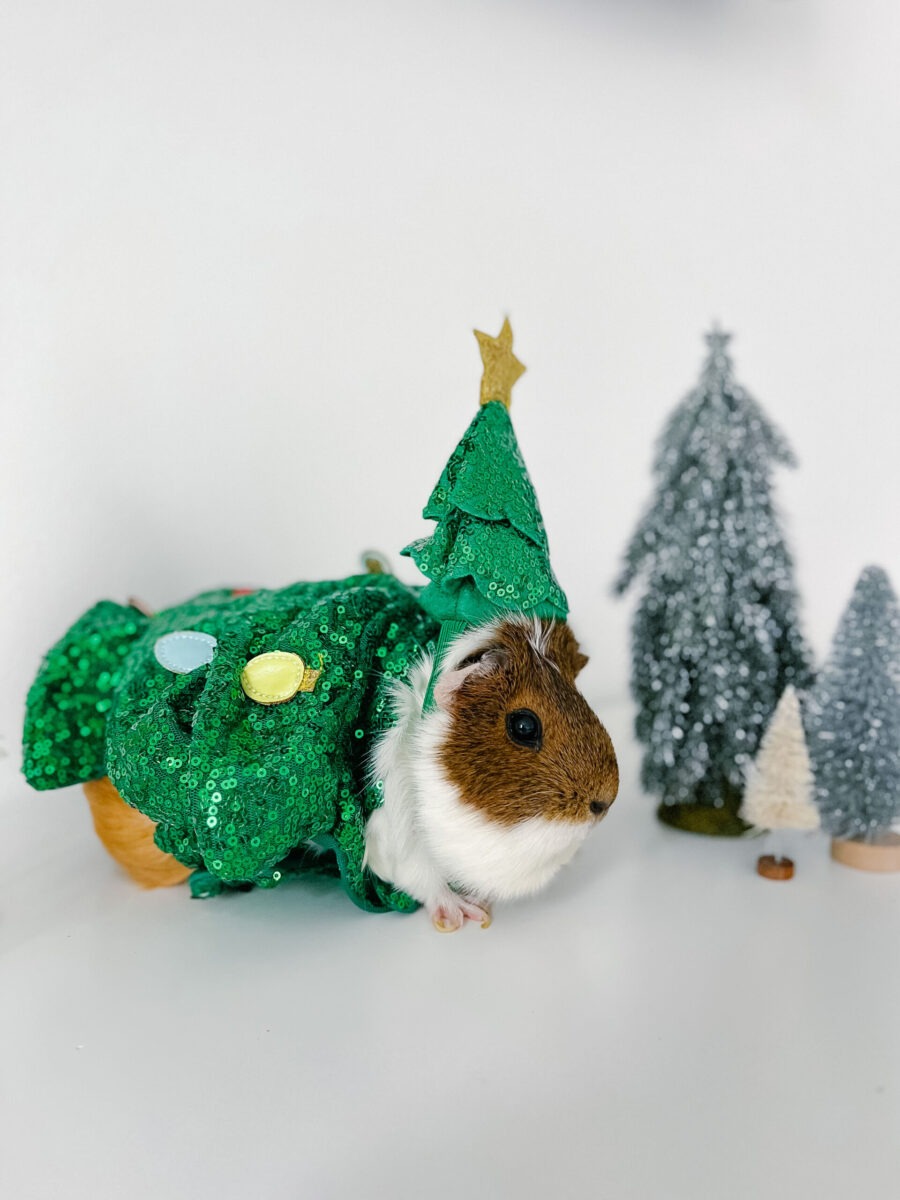 Just a reminder to scoop up your reindeer food for your kiddos if that's a tradition your family loves. You could totally make this yourself if you're willing to risk a glitter explosion in your house. Glitter is Matt's nemesis, so we turn to Etsy for our reindeer food (we've been ordering from the same shop the past few years).
I also think these would be an adorable non-baked good Christmas gift for your littlest neighbors, your kids friends, coworkers with small kids, etc. And if your family has an Elf, you could have yours deliver this one morning.
Shop Magic Reindeer Food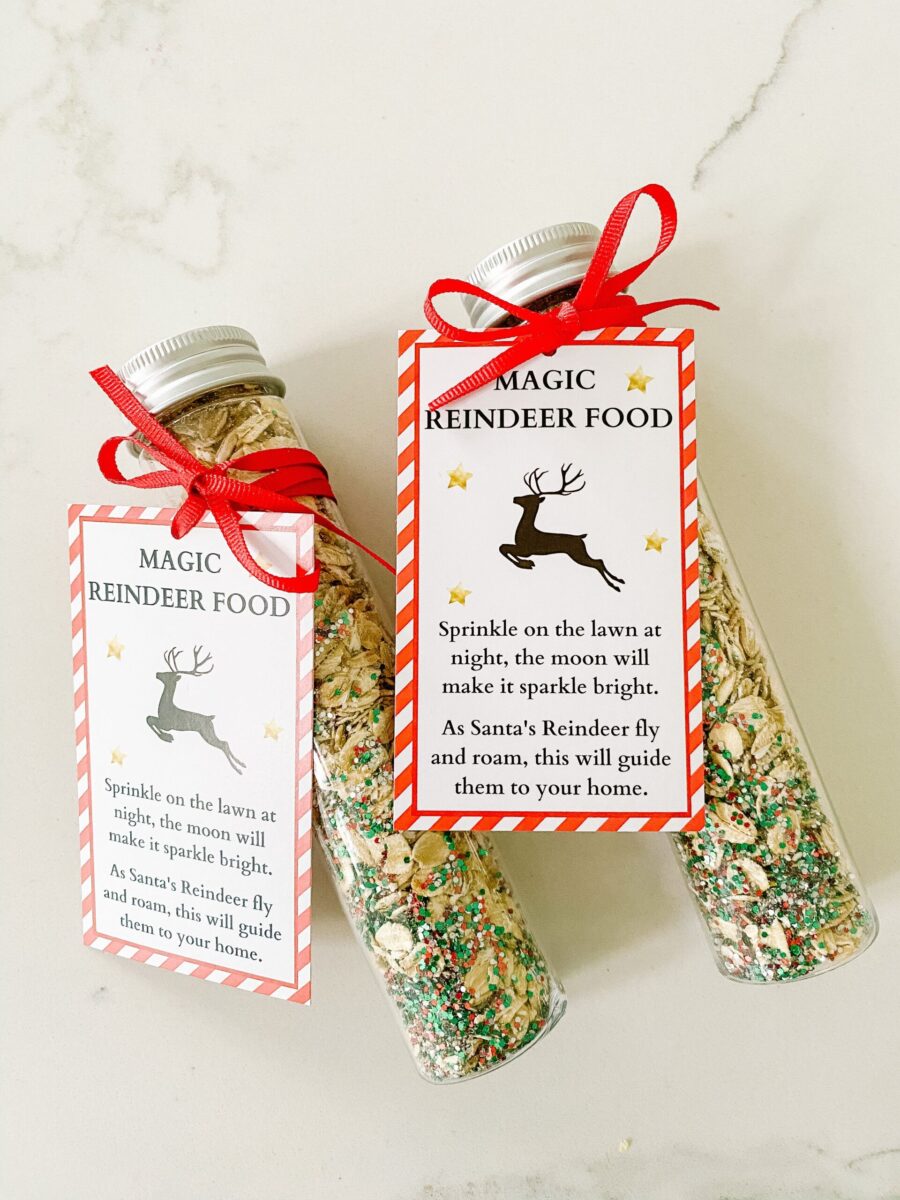 Last month I tried something new — acupressure ear seeds! Vie Healing was offering them at the Amazon Creator Summit I attended and I was super excited to get these!
These seeds are place inside your ear at specific pressure points and offer many incredible benefits. I received 5 seeds and each pressure point does something different — help improve circulation, relax the body, relieve pain, anxiety, and tension, balance brain chemistry, help with insomnia, digestion, hormone regulation, and a lot more.
These 24K gold are the exact gold seeds I received and they look very subtle. And you can totally do these at home by yourself. The kit comes with very detailed instructions and a video. They are kind of like tiny stickers with itty bitty gold balls (no sharp edges) and there is NO pain when you put them in. I wore mine for 5 days before removing them and I really did feel like they worked!
These would make for the perfect stocking stuffer too.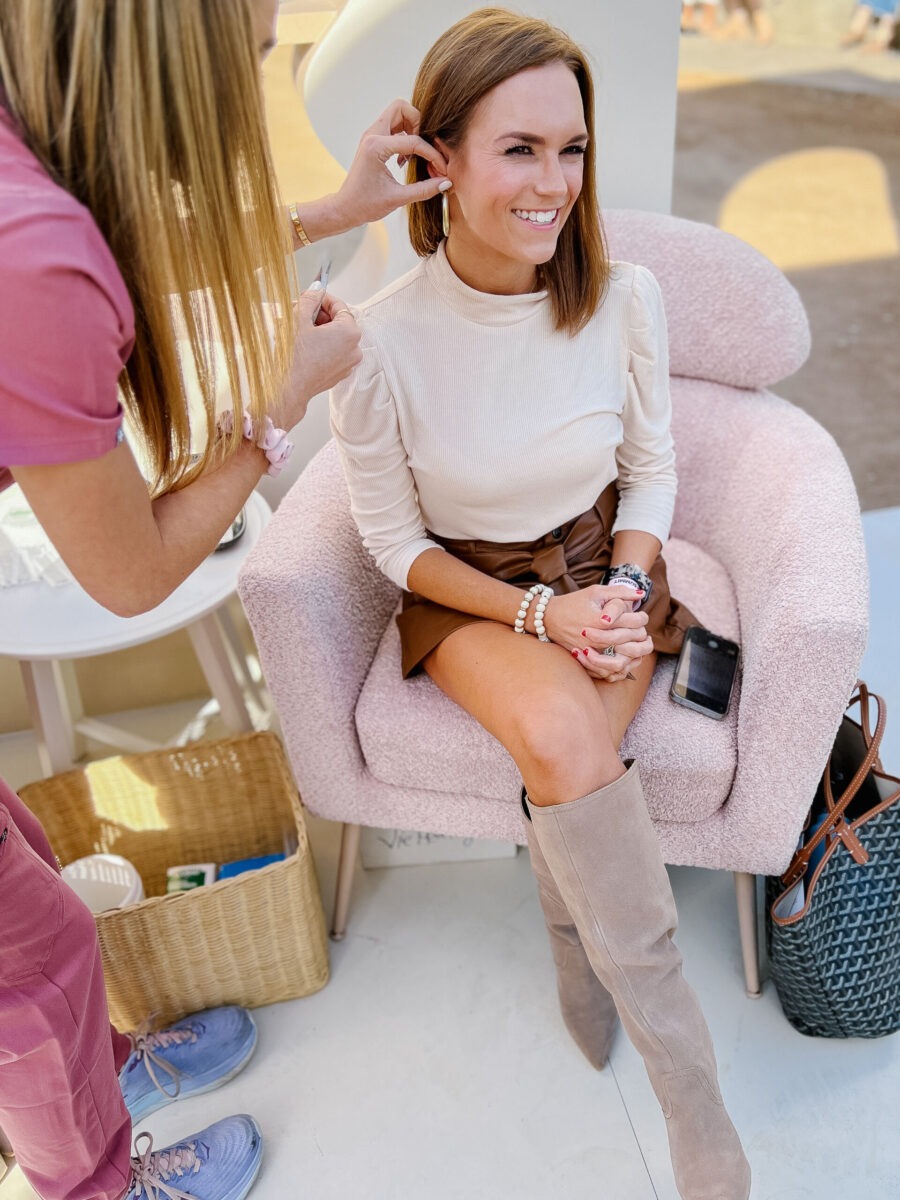 In Case You Missed It