Happy Friday!
It's been a busy and full week over here.
The kids were in a 4 day Hornets Hoops basketball camp across town this week which they LOVED but it also required close to 2.5 hours of drive time between drop-off and pick-up each day so I had a lot less opportunity to crack my laptop open and am feeling a little behind in work and emails! Matt was also slammed with trial almost every day this week (requiring early mornings and late nights).
In other news this week, we finally had the completed projects in our home photographed (posts coming soon!), I was excited to film and share a fun campaign, we had an exciting meeting for our next home project, Thomas had his best friend sleepover one night, and I hosted some friends for mahjong last night!
Today, the kids are home so we're knocking out pediatrician appointments, running some school errands (still tracking down 100 Ticonderoga #2 pencils), and I'm taking them to see the Barbie movie (second time for me!) for Family Movie Night!
I hope you all have a lovely weekend!
Let's get down to it!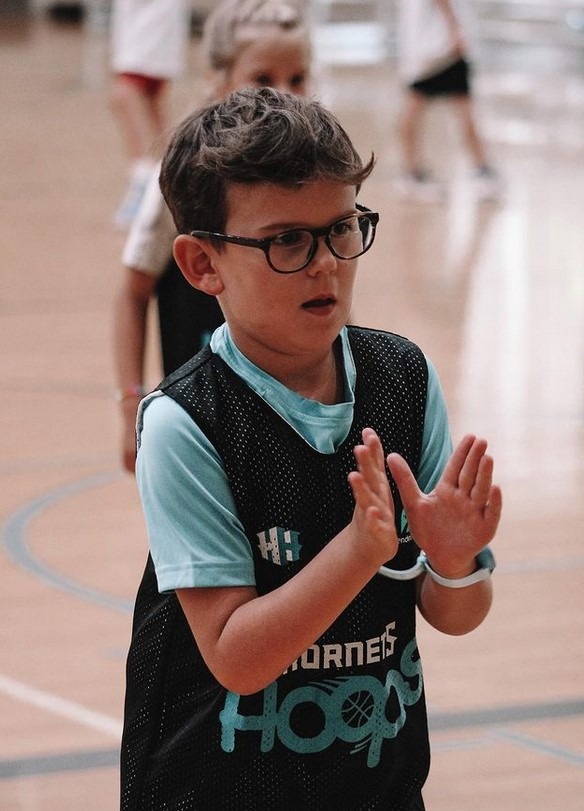 1. 9 & Dine Date Night
Last weekend Matt and I attended a 9 & Dine event with our friends, Aaron & Michelle! It was a super fun date night to golf 9 holes together and eat a delicious (Brazilian) dinner afterward.
During dinner, the winners were announced and we were pumped to learn WE WON the event!!!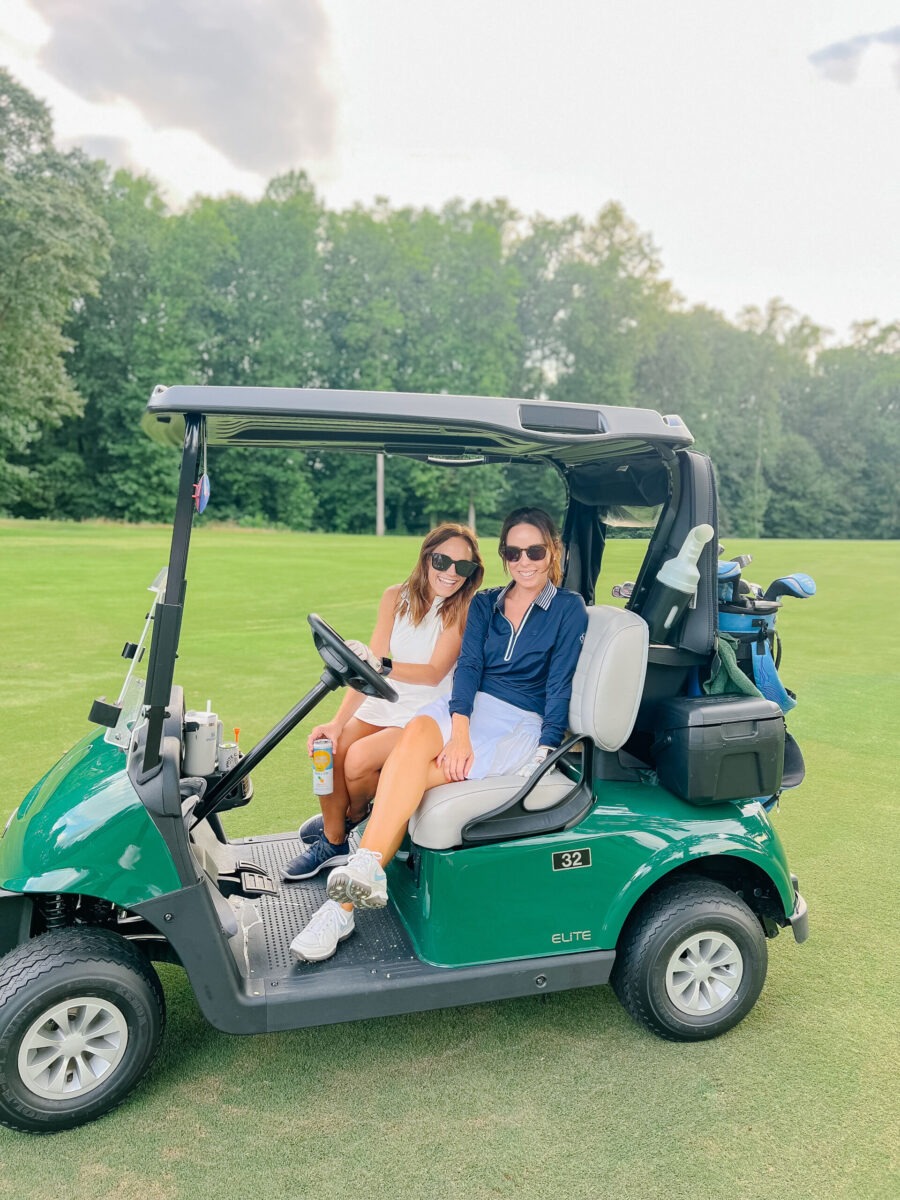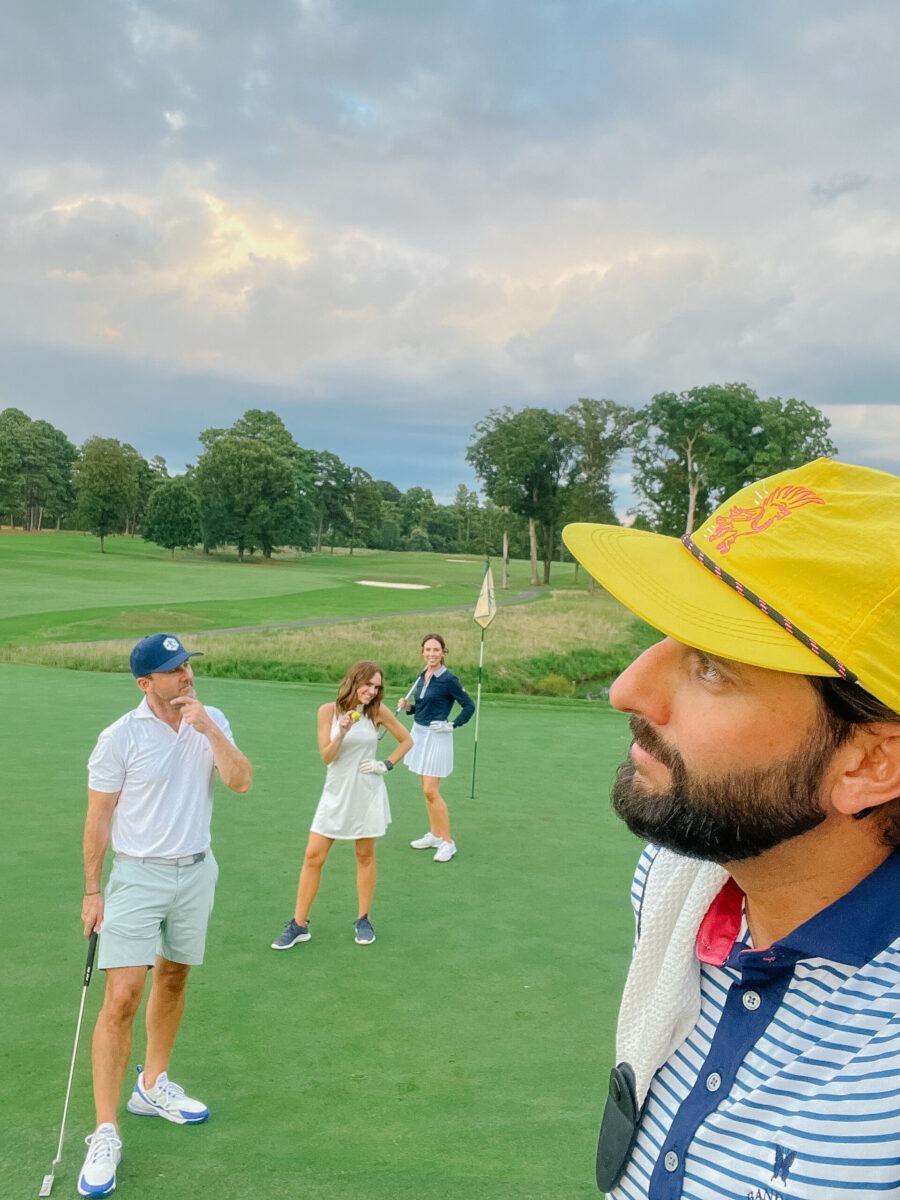 2. House Photos
As I mentioned in my intro, yesterday our interior designer had photographs taken (by the insanely talented Laura Sumrak) of a few of the completed projects around our home! I absolutely cannot wait to see these photos and share them with y'all!
In the meantime, here's a little sneak peek behind the scenes.
In full disclosure: on photo day, the house only looks perfect because furniture is temporarily relocated for better photo angles, items we use every day are cleared and stashed in drawers and around corners (I see you in the couch pillows, Amazon Alexa!), etc. Even though we only see our home look this clean and staged for a few hours on photo day, it's always super fun for me. And then we pull everything back out for daily life — the paper towel holder and all my dish soaps, our beta fish Rainbow is placed back on the bar countertop, etc.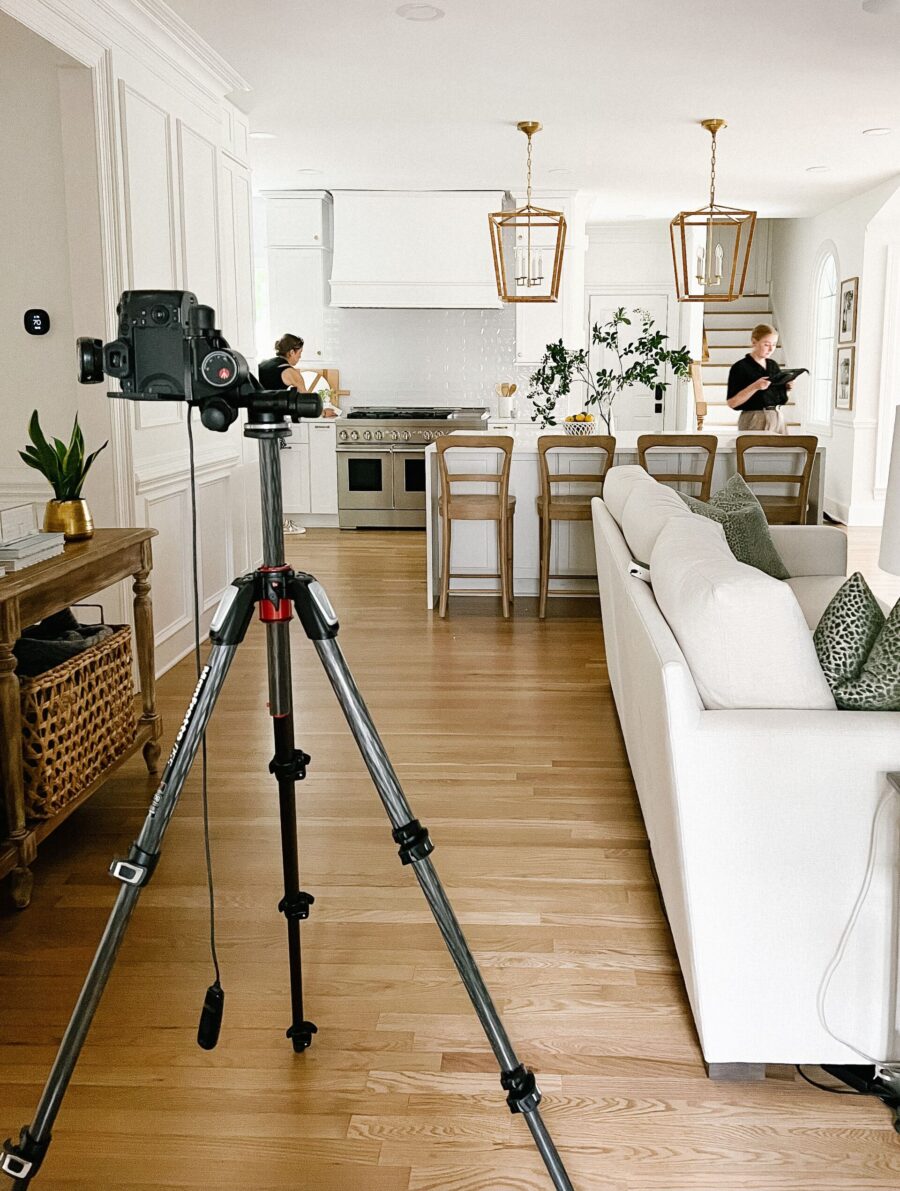 And here's the unedited shot from behind the camera!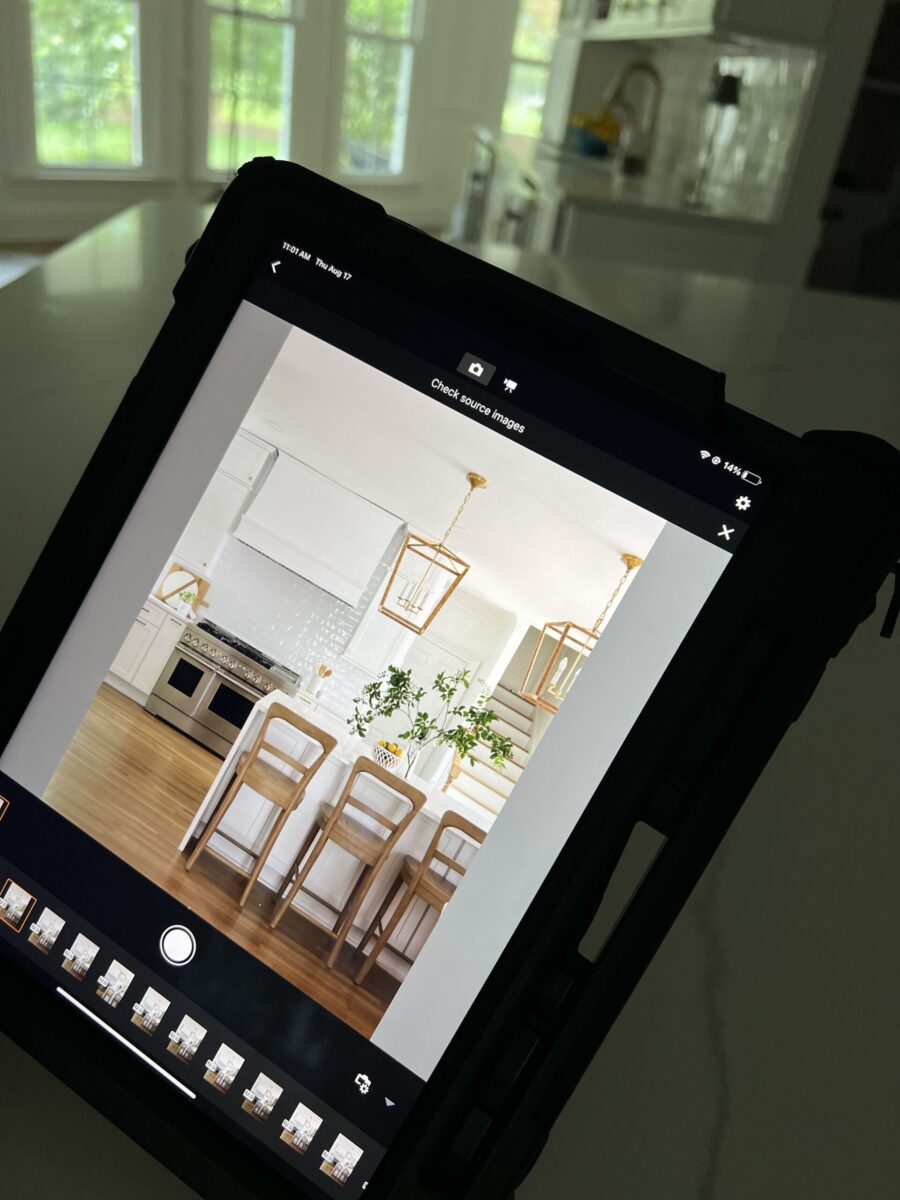 3. Product Refills
We replenished our hair elastics stash and band cutters this week and I wanted to share this deal in case you're family goes through a ton of elastics too! So, these aren't some super special hair elastics but this type is our favorite and this jar of 2,000 elastics is the best deal I've found on them (50% off).
I like to fill mini salad dressing containers with these elastics and stash them in all the bags — pool bag, tennis bag, my purse, golf bag, dance bag, etc. I also keep a container in the kitchen where I do Caroline's hair (on the mornings she actually let's me brush it and pull it out of her face) and in my car!
And I replenished our elastic band cutters since ours have all gone missing. If you aren't using these to remove hair bands, you NEED to try these. These save us SO many tears and eliminate any hair pulling when removing tight elastics from Caroline's (and my) hair!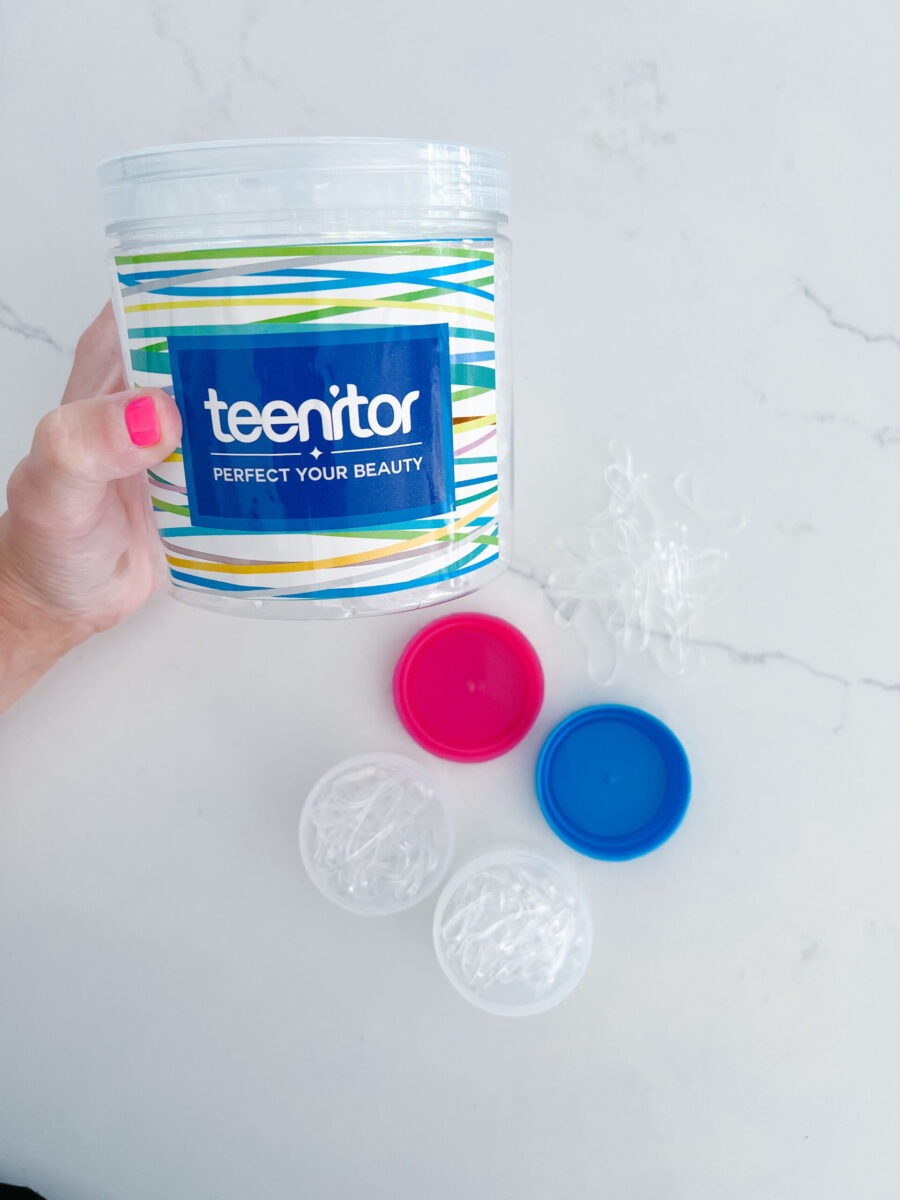 Refilled this magical serum — on my 5th bottle! Less expensive (and better IMO) than Skinceuticals, this serum is comprised of vitamin C, ferulic acid and camu camu extract, as well as MATRIXYL 3000 to visibly improve skin vitality and uniformity. It also provides protection against environmental stressors and works on fine lines and wrinkles. I use it morning and night.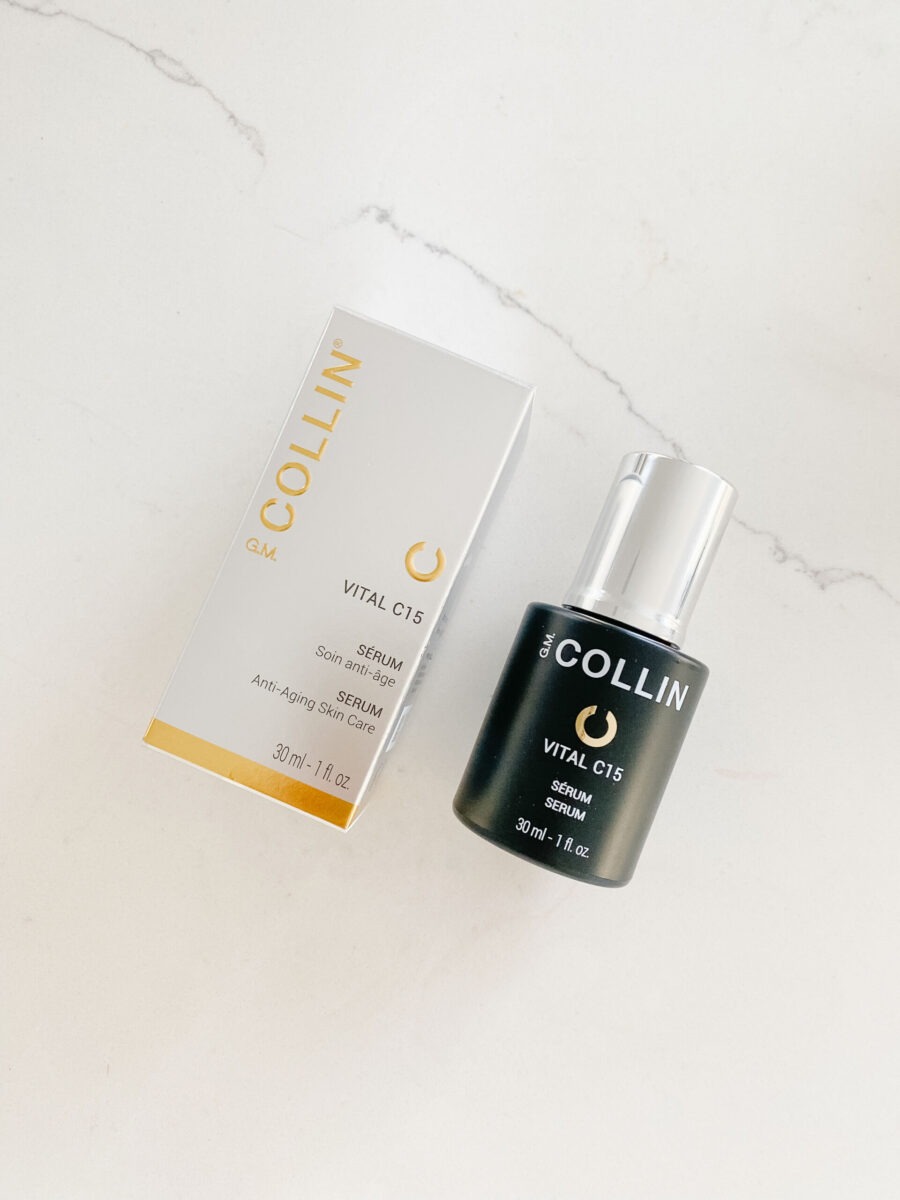 4. Viva Chicken Tacu Tray
This week I brought one of my friends dinner from Viva Chicken and wanted to re-share how great of a drop-off meal this is!
This "Tacu Tray" is so delicious and includes pulled rotisserie chicken, canary beans, cilantro or jasmine rice, salsa criolla, green onions, avocado, and choice of sauces. It feeds 3-4 but one of my readers gave me an excellent tip to double the protein to stretch it further.
We also had this for dinner on the same night and it is just SO good and the kids scarf it up!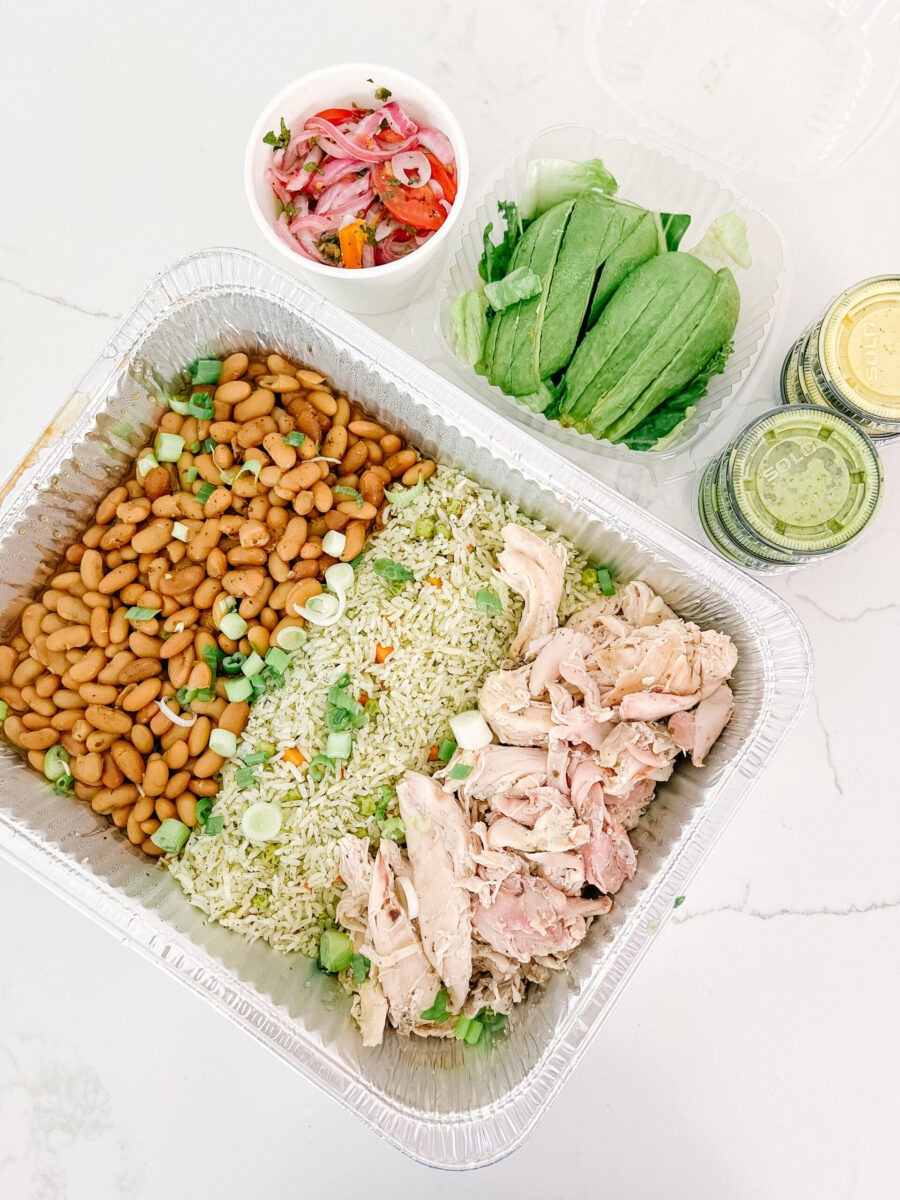 Matt surprised me with a Marcellino & Tyson branded Stanley Cup recently! I know these tumblers are super popular, but I've been a loyal Yeti Rambler and Tervis Tumbler girl for years. The Stanley cups are heavier than I'd prefer but I do love having a handle and the large capacity!
Anyway, now that Matt and I are cup twinning, we are constantly grabbing each other's tumblers. So I scooped up a fun and cute straw cap for my cup to eliminate any future swapping.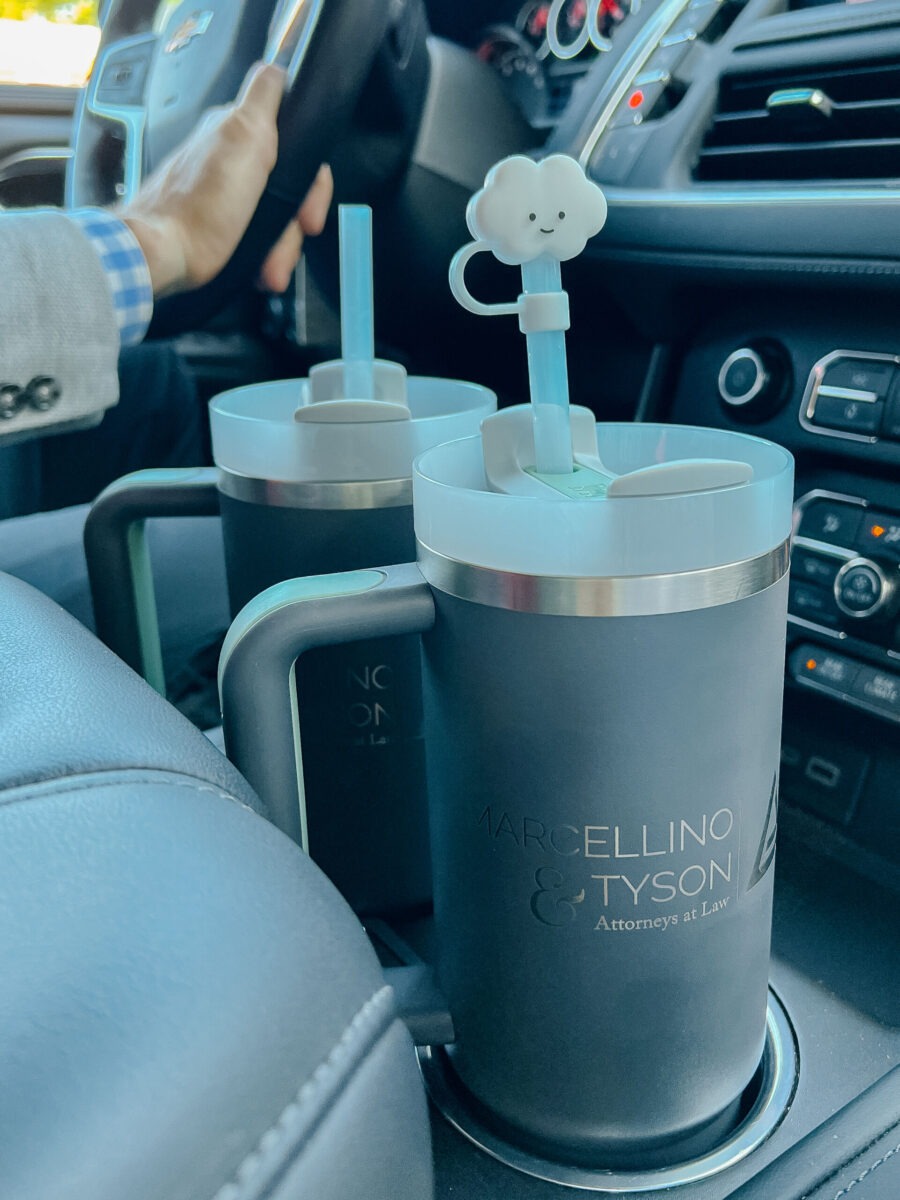 In Case You Missed It