Happy Friday!
It's been a busy week with work, evening events, house projects, an early release day at school, and more! We also went to dinner earlier this week with 2 families in our neighborhood to celebrate 5 (!!!) September birthdays between our families. It was absolute chaos with 7 kids but fun to have us all together. And last night I hosted Supper Club (full post coming soon)!
Alright, let's get down to the top 5 reader favorite items this week before we dive in:
TOP 5 Reader Favorites This Week
Toothpaste Caps (see #5! Y'all LOVED these!!!)
The BEST OLIVE OIL EVER.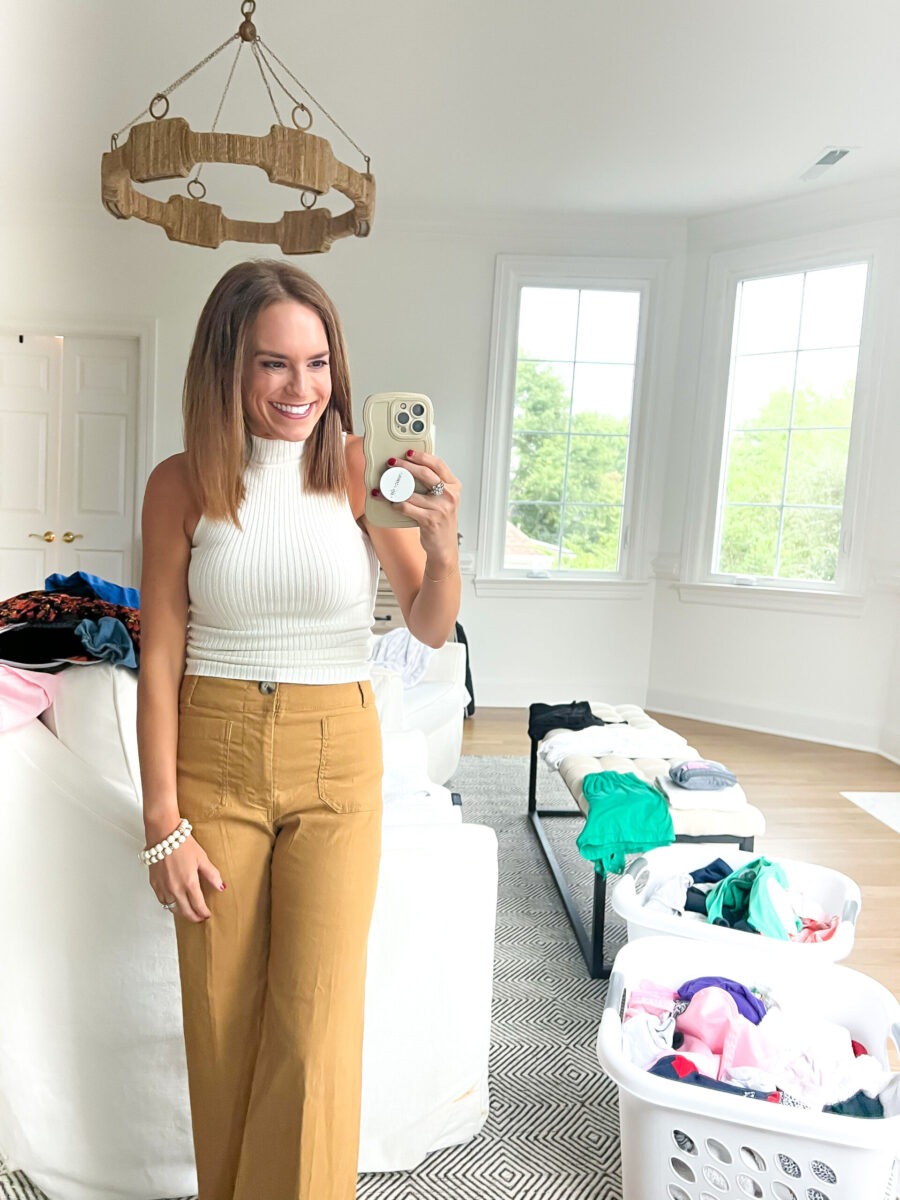 I wanted to share this pretty new rug I recently purchased for the garage entry to our kitchen — mostly because the price is crazy good! Oushak rugs can be SO expensive and not only is this rug affordable, it's absolutely beautiful (even prettier in person IMO), easy to vacuum (ours in placed in a high-traffic area) and the quality is excellent! It's offered in several colorways and sizes (ours is the blue/pink/lavender)! And don't forget the rug grippers!!!!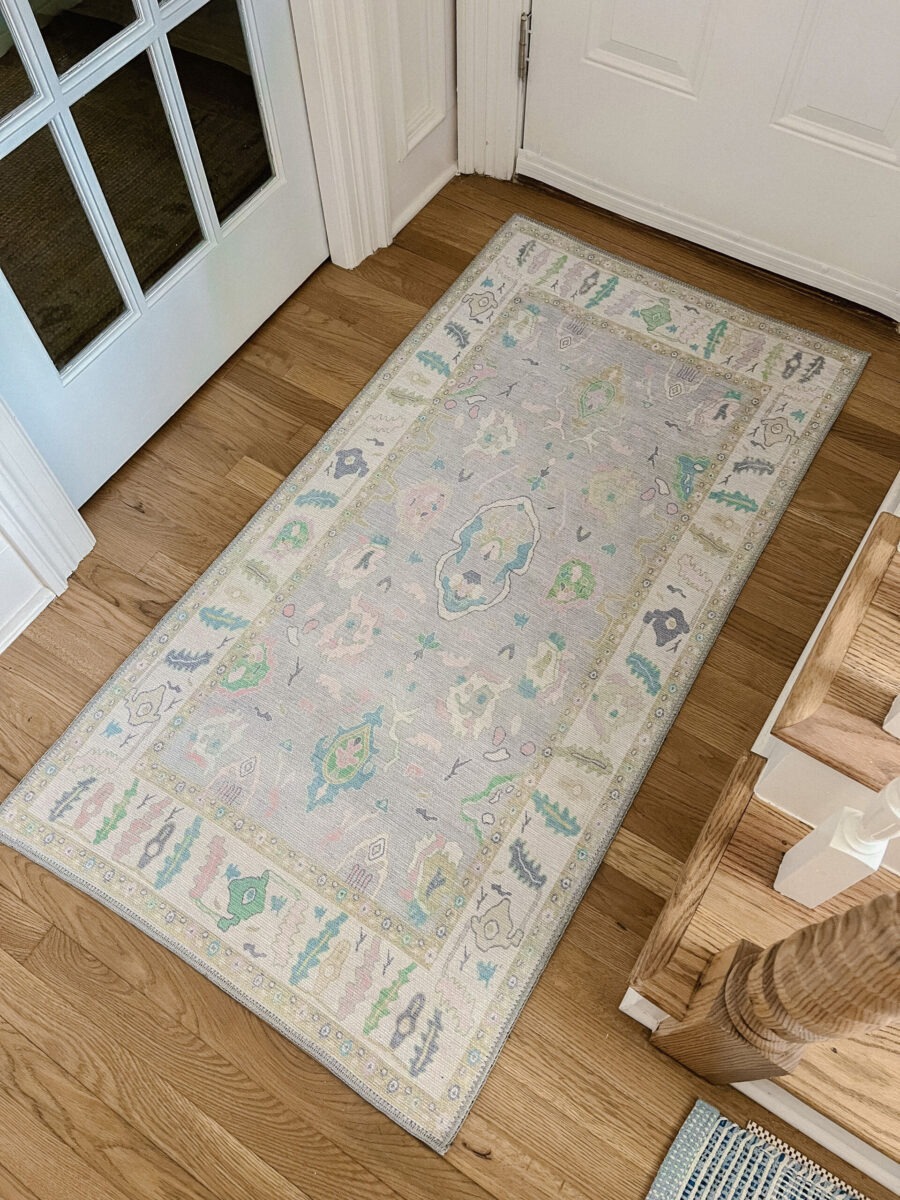 2. One Month with Mabel
We are coming up on one month with Mabel! I seriously cannot get enough of this sweet little girl. When she isn't on my hip or asleep in my lap, she's following me around the house or sitting co-pilot in my passenger seat.
She keeps us on our toes, is very bitey (a bad playful habit we are constantly trying to break), eats literally everything in sight (which makes taking her outside challenging — we have to swab acorns, sticks, leaves, and gumballs, etc. out of her mouth every 5 seconds), and loves to chew (just purchased the sour apple spray many of you recommended).
However, life has been so fun, full, and exciting with her over the past month. She makes up for her bad habits by being the sweetest, cuddliest little pup. She's slept through the night from the day we brought her home, rarely has accidents in the house (and it's always when we aren't on top of taking her outside), and follows the commands she learned in puppy training (only when she knows we have a treat in hand though).
It honestly feels like she's been part of our family forever already!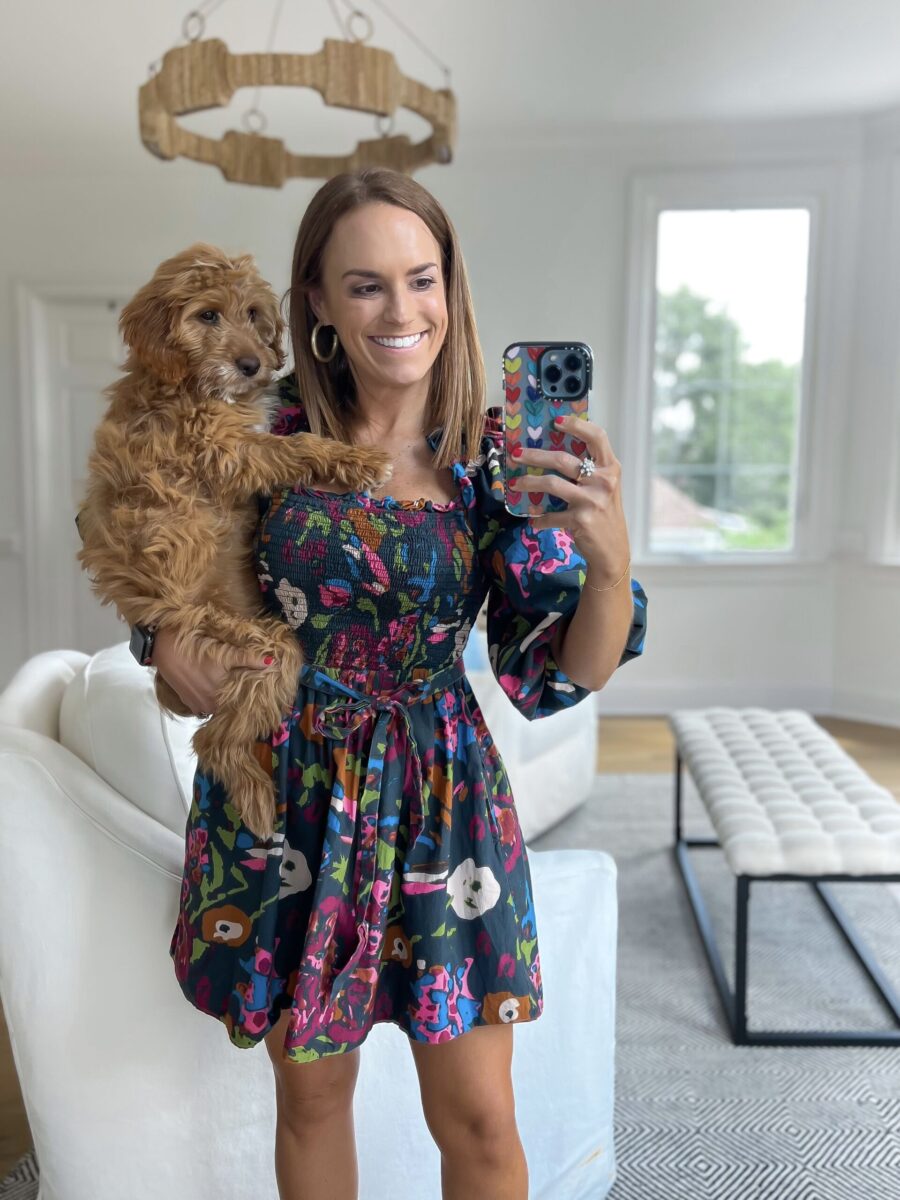 3. Book Review: Swipe Up For More by Stephanie McNeal
Rating 4/5: I am a sucker for a good influencer book and this one was well done. The author/journalist did a really good job with her research and it was fun listening to her report the tea and share the experiences, challenges, and successes from 3 of the biggest OG bloggers. If you follow a lot of influencers, are an influencer yourself, or are just interested in peeking behind the scenes in the industry, you will probably like this book.
Book Summary: An unfiltered, colorful romp through the IRL world of influencers that spills the tea on the multibillion-dollar industry of content creation.
If you're anything like journalist Stephanie McNeal—aka, a millennial woman—you spend hours every day indulging in Instagram's infinite scroll. The influencers on the platform aren't just providing eye candy; these tastemakers impact how we cook, consume, parent, decorate, think, and live. But what exactly is going on behind the curtain of the perfectly curated Instagram grids we obsess over the most?
Through intimate, funny, and vulnerable reporting, McNeal takes us through the looking glass and into the secretive real world of three major fashion and lifestyle juggernaut Caitlin Covington of Southern Curls & Pearls, runner and advocate Mirna Valerio, and OG "mommy blogger" Shannon Bird. Swipe Up For More! is based on three years of unprecedented, fly-on-the-wall access that offers a rare glimpse into how these influencers build their empires, struggle with the haters and snarkers, fight for creative control from the tech platforms that enable their businesses, parent in public, and try to look good while doing it.
Along the way, McNeal answers burning questions, Why are there so many Mormon mommy influencers? What is it like to work for a popular influencer? What do they do with all the free swag? How do brand partnerships work? And how much money do they really make?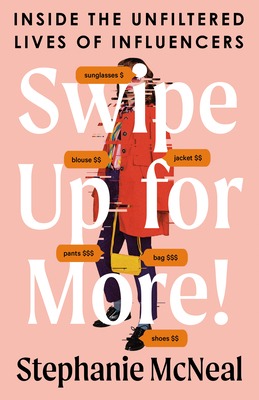 I wanted to reshare these fun spider ice cubes if you're looking to make a festive drink for a Halloween party, play date or for Halloween night! You can check out my reel to see how I made these HERE! My ice mold is OK, but I wish I had purchased THIS ONE because it's got round and square cubes all in one tray! And here are some spiders (love that there are a variety of sizes)!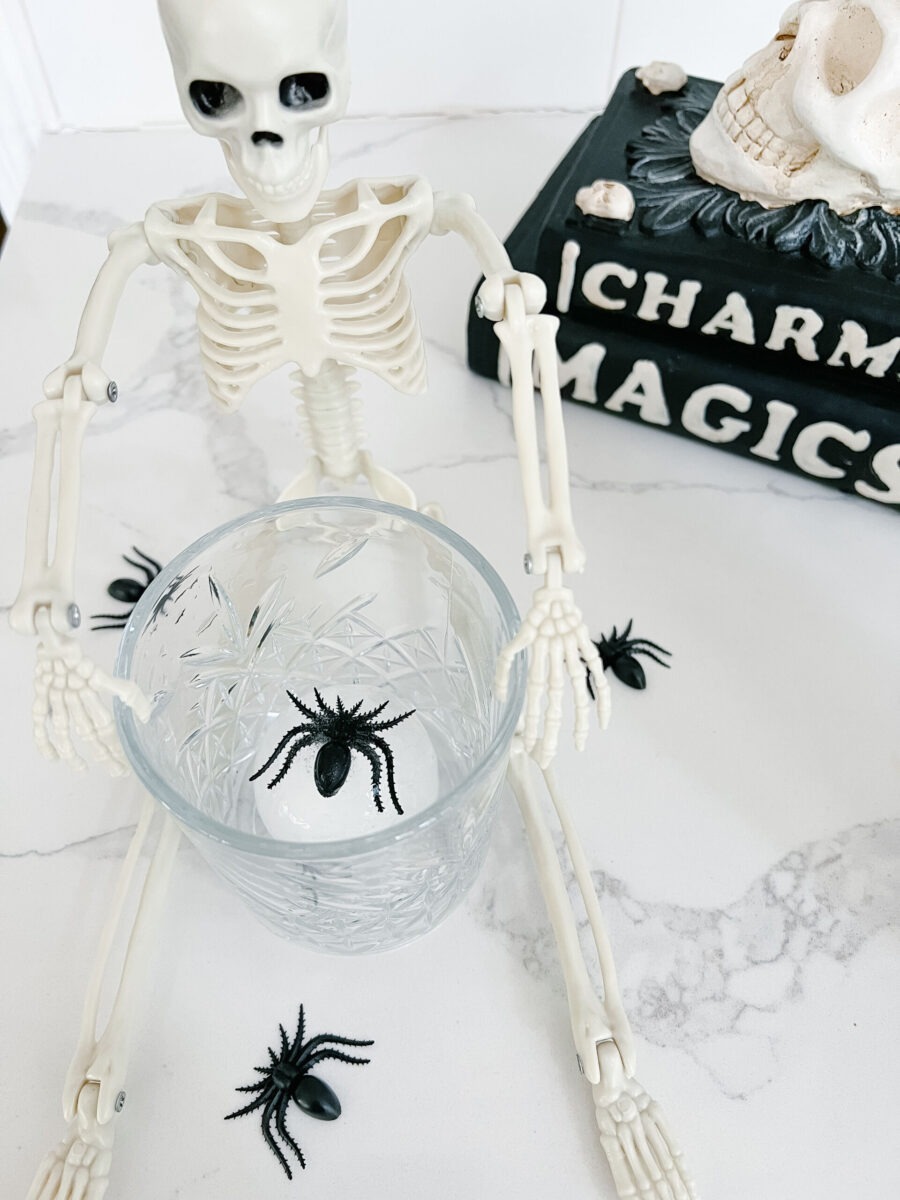 Y'all went wild over these when I shared on Instagram earlier this week!
My kids absolutely DESTROY their toothpaste. I swear they squeeze half of the tube every time they brush their teeth. These toothpaste caps have been a game changer. Not only have they significantly cut down on the amount of toothpaste in the sinks, they extend the life of the toothpaste tube by probably 80%.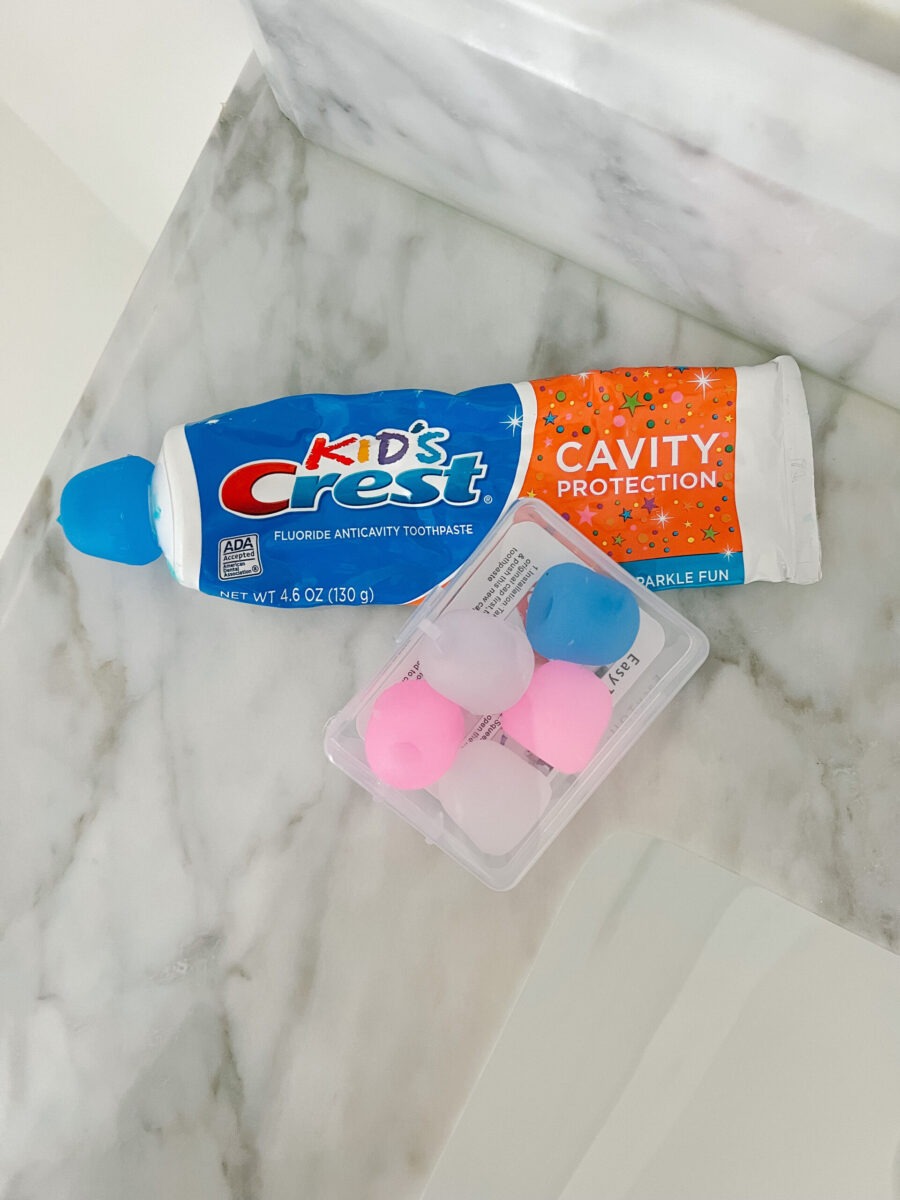 In Case You Missed It