Happy Friday! I've been in Greenville, SC the past few days for a conference and cannot wait to get home today! We have a super fun weekend ahead packed with lots of stuff — soccer, play date, Disney on Ice and more!
one // Last week Laura hosted September Supper Club — her first one in her gorgeous new home! For dinner she made a fall chopped salad and a peach prosciutto and brie tart — both were incredible.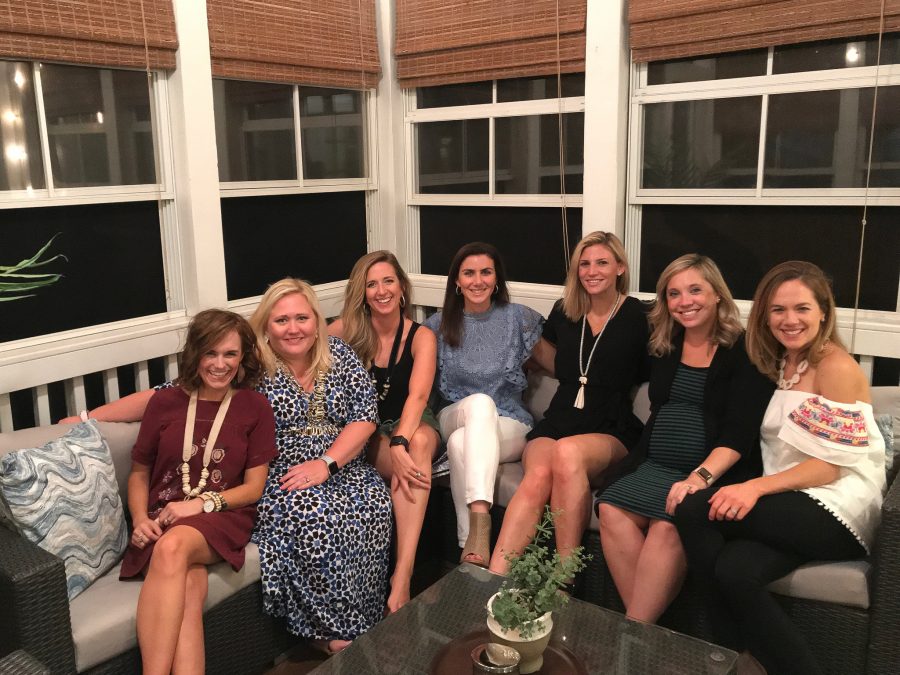 Laura's previous Supper Clubs: 2017 Charcuterie Night // 2016 Mexican Fiesta
two // Another recent fun find from LOFT, this dressy sweatshirt is extremely comfortable, versatile (can dress it up for work and down with leggings or jeans) and comes in regular and petite sizes. It's an online exclusive — grab one while it's still available….because who doesn't want to go to work in a sweatshirt?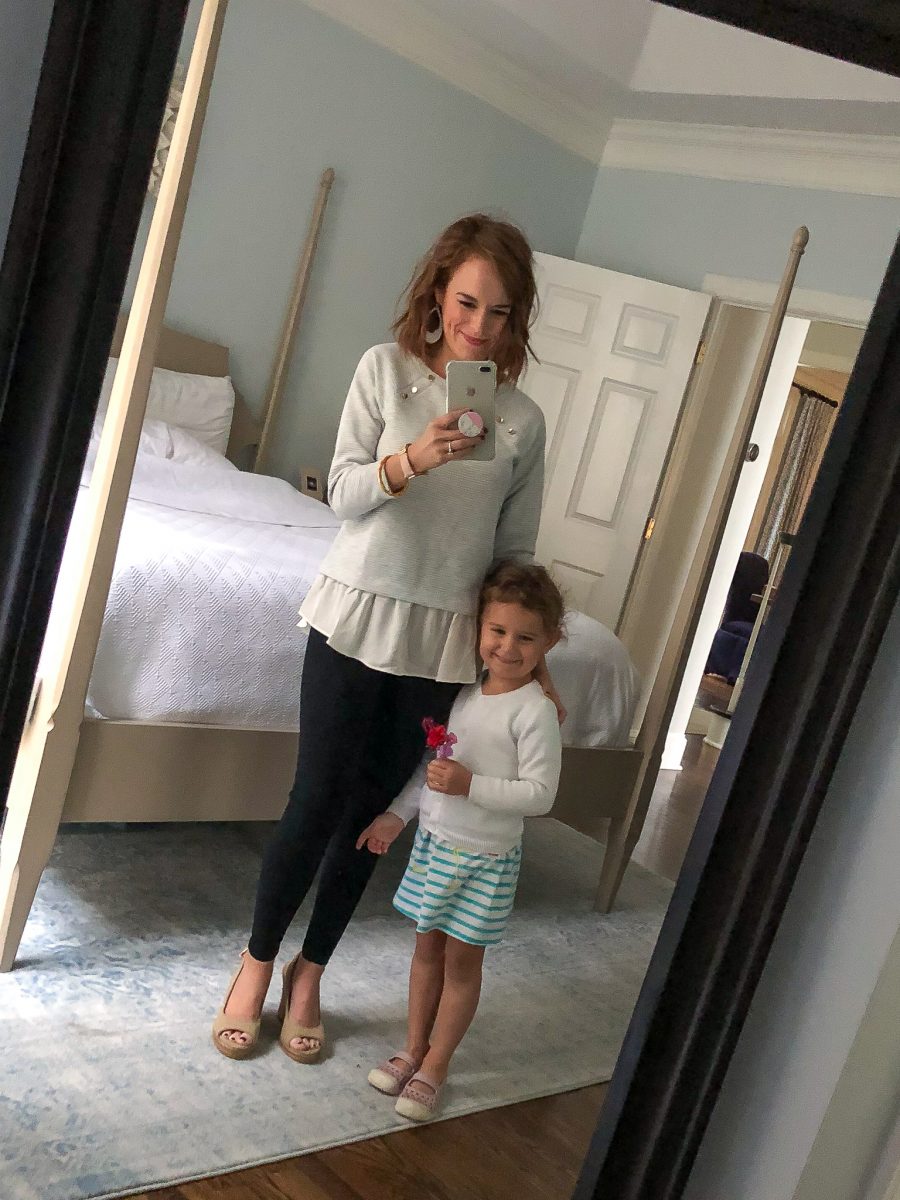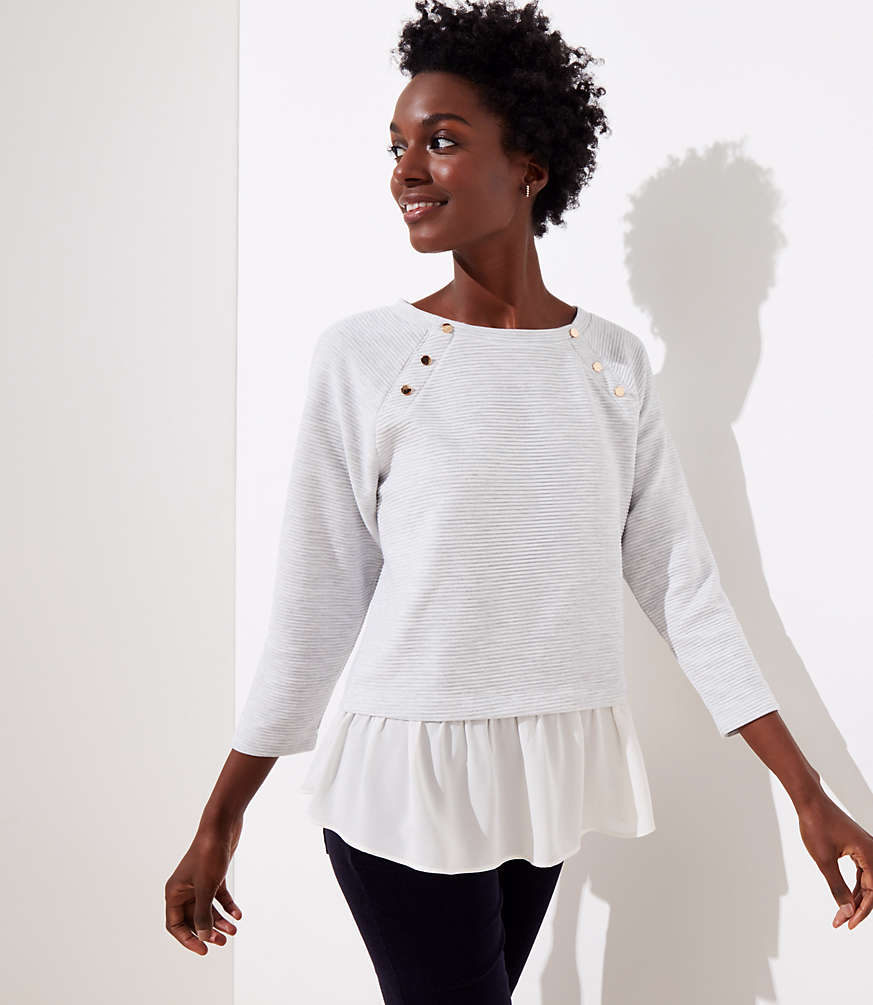 three // A group of us got together recently for a dinner & a movie girls night out! We grabbed pizzas from Wolfgang Puck in Philips Place before going to see A Simple Favor! A few of us read the book beforehand and had so much fun comparing the book vs the movie afterwards. The movie was absolutely entertaining. It was a thriller mixed with comedy so one minute we were all gasping and the next minute we were cracking up! It was a really fun night out.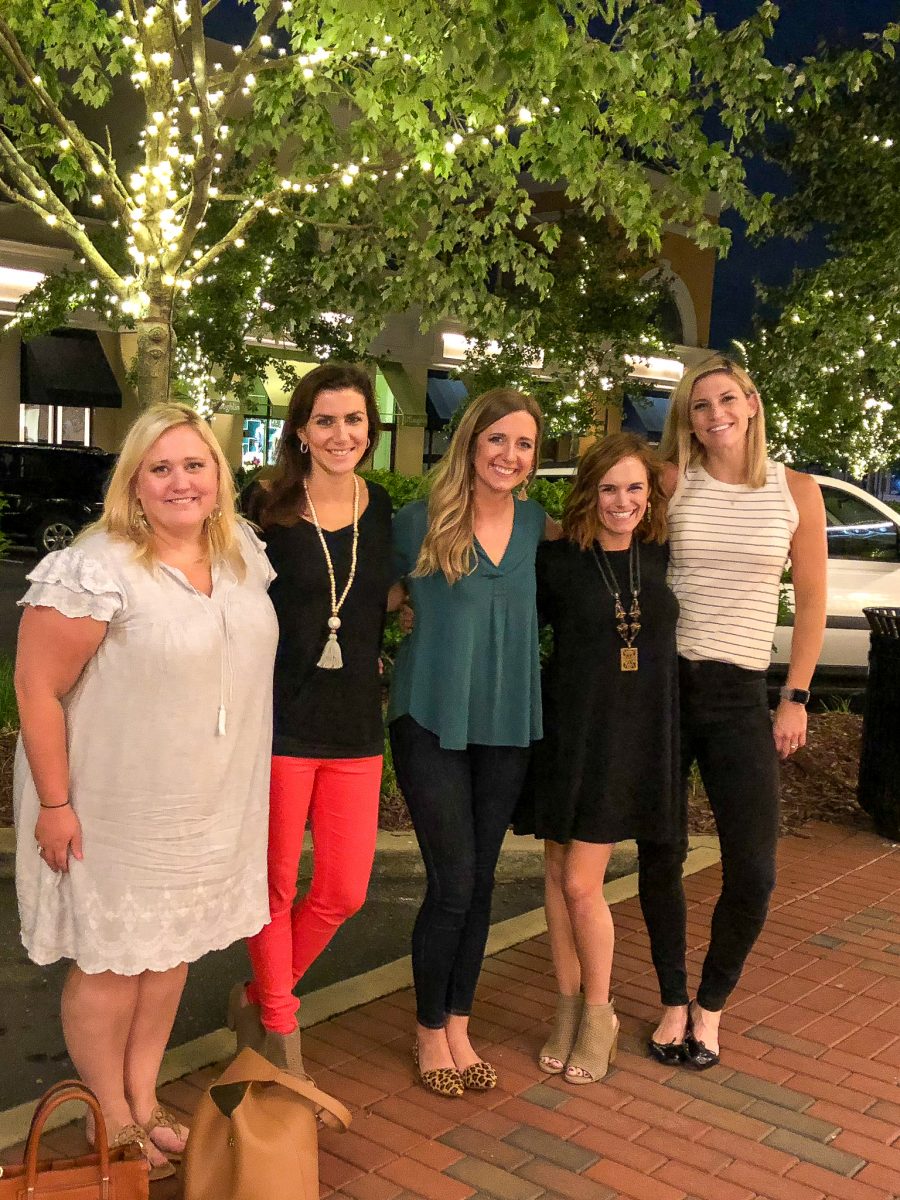 four // In case you missed this on Instagram this week…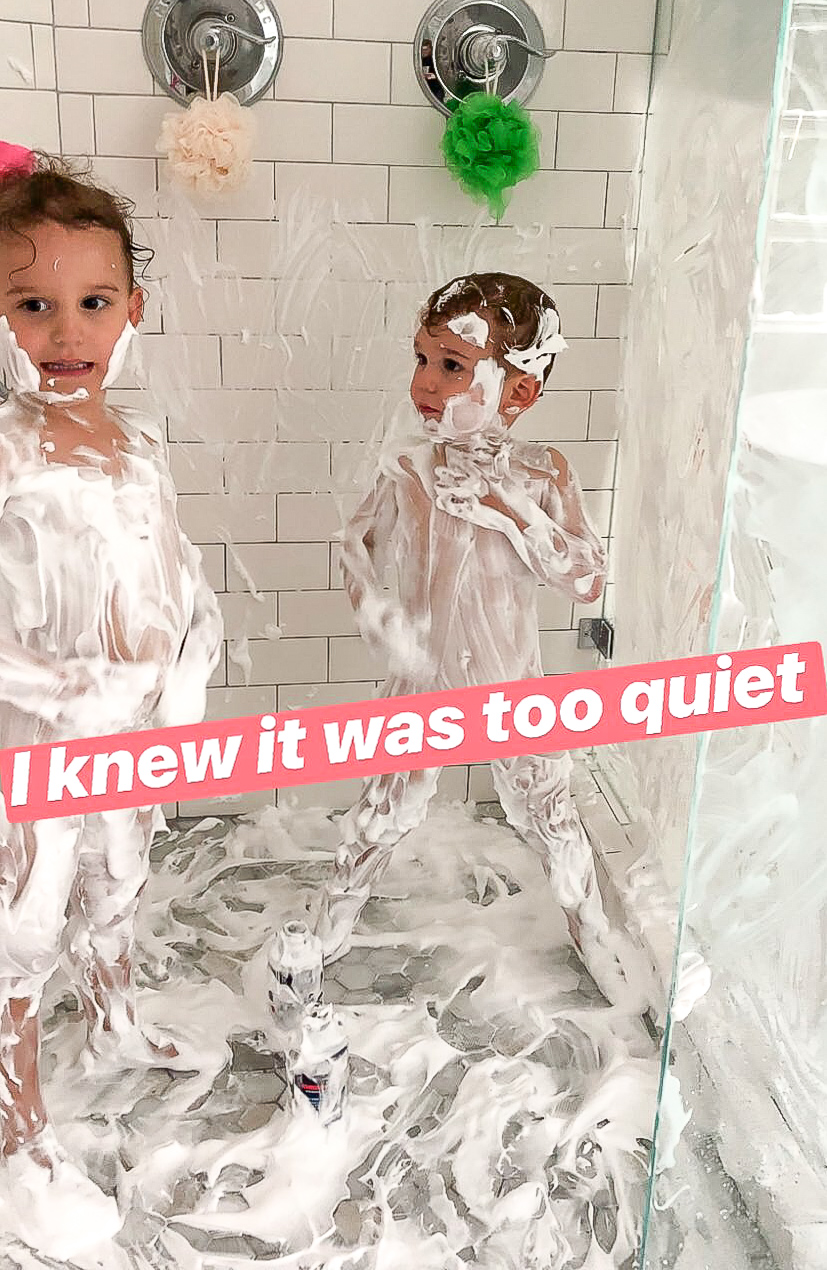 five // Speaking of baths…if you're looking for the best, best, best bath soap ever, you need to be using Dr. Teals. My friend Caroline surprised me with a bottle of this luxurious soap a few years ago and I've been using it ever since. And I just realized I've never shared it with the world! My favorite scent is the eucalyptus & spearmint! Second favorite is the Pink Himalayan (Pssst — you can add a Dr. Teal's 2 pack on to an existing $25+ amazon order for only $10)!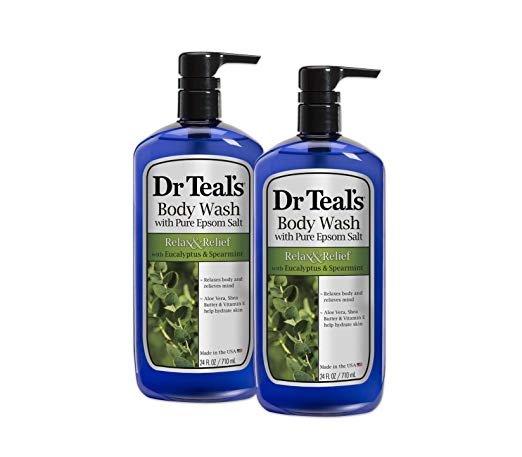 SHOP THE POST

**no link up