Today is an exceptionally awesome Friday because I'll be turning on my OOO when I leave work and in a few days Matt and I will be heading to paradise for some much needed time away together. I'm going to be totally honest for a second — grieving the loss of my dad (especially over a period of 5 years) and for Matt, losing a father-in-law and being the spouse of someone who has lost a parent has been extremely difficult for both of us…and for our marriage. Adding in two adorable high energy kiddos and demanding jobs…well, we're a bit gassed at this point. Maybe I'll write a post one day on what grief looks like for us behind the scenes, but it's still too ugly to share right now.
Anyway, you know who else is excited today? Caroline and Thomas…because my mom is coming to Charlotte to watch the kids while we're away! Words cannot express how grateful and excited I am for my mom to come stay with us. Over the past 5 years our family has been through some of the toughest times, but one of the most painful parts was the inability for my parents to be able to visit us and spend time with their grandbabies in Charlotte. For obvious reasons, my mom spent most of her time taking care of and spending time with my dad. It's been hard on her as a grandma to be so far away from her grandbabies and not see them as often as she wanted. I cannot wait for mom to finally see our house, meet the kids' teachers, play with the kids in the yard, take her to our favorite restaurants, and more.
And I can't wait to sit on the white sandy beach in Turks & Caicos with Matt…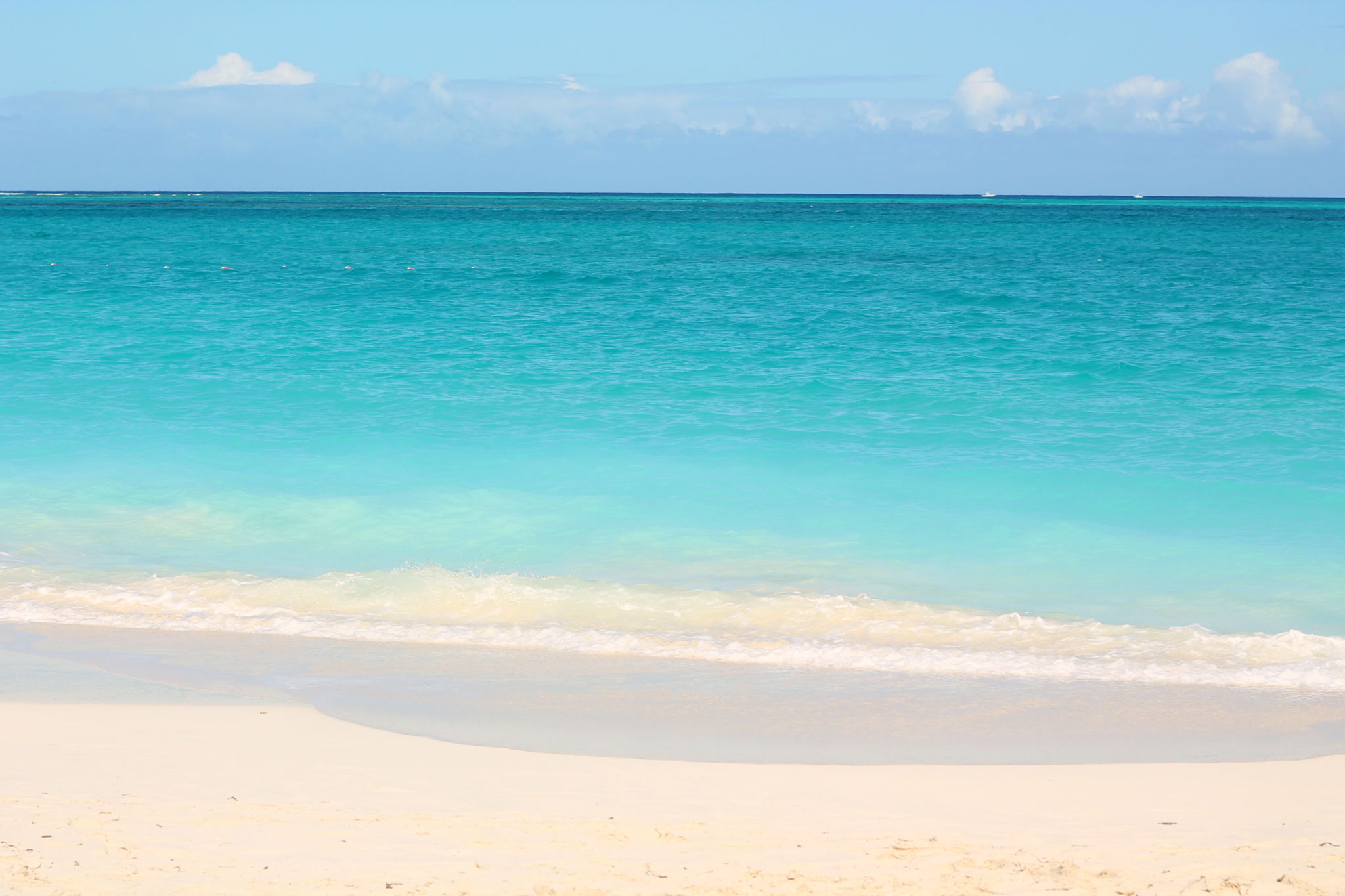 1. Grace Ann Designs
I recently received a few pairs of earrings from my friend Anna Grace of Grace Ann Designs and am obsessed! I am loving the puka shell come-back and these earrings are absolutely gorgeous and unlike anything I've ever seen before. I also received and love this pair!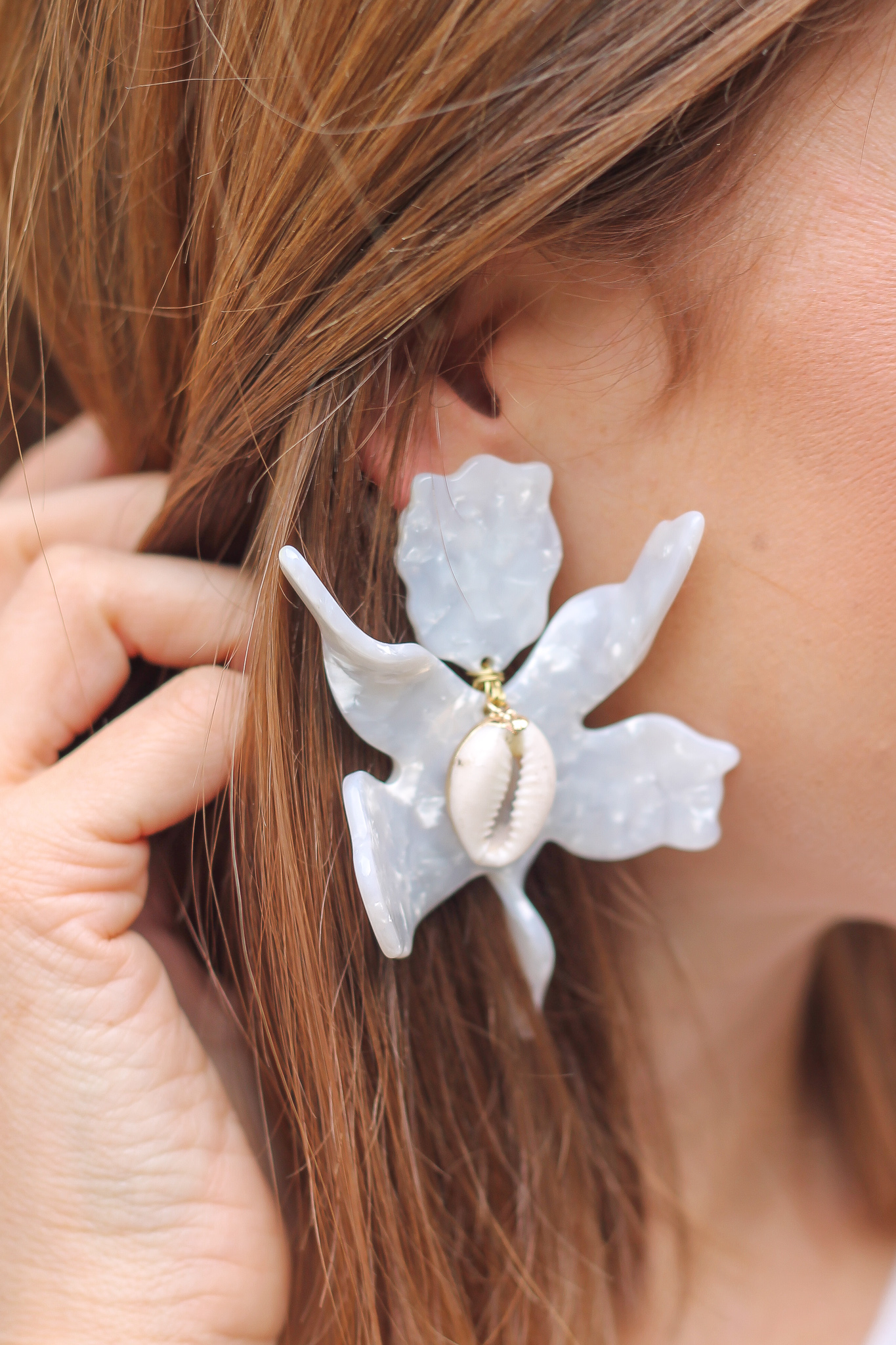 2. 9Round
Last weekend I was away for work so Monday I worked from home because I was flat out exhausted. And because Matt wanted to hang out with me he worked from home too which allowed us to grab a quick workout together at 9Round before picking up the kids. We both go to 9Round almost every morning but we've never gone together so it was super fun to be there at the same time. I got a lot of messages when I posted this picture to Instagram and the two most popular questions were about how we squeeze workouts in to our daily routine and my shorts! Over the past few months Matt and I have been very serious about our 9Round workouts. He goes right at 6 am when they open while I get the kids ready for school. The gym is 2 minutes from our house and the workouts are 30 minutes which helps tremendously for our scheduling needs. When Matt arrives home I head to the gym next while he showers and gets ready for the day. When I get home I help him get out the door with the kids for daycare drop-off and jump in the shower and am out the door and headed to the office by 8:30. Oh, and my shorts are the lululemon Running Shorts Dupe I keep telling y'all to buy!!!!! I am not kidding, these are the best shorts I've ever owned!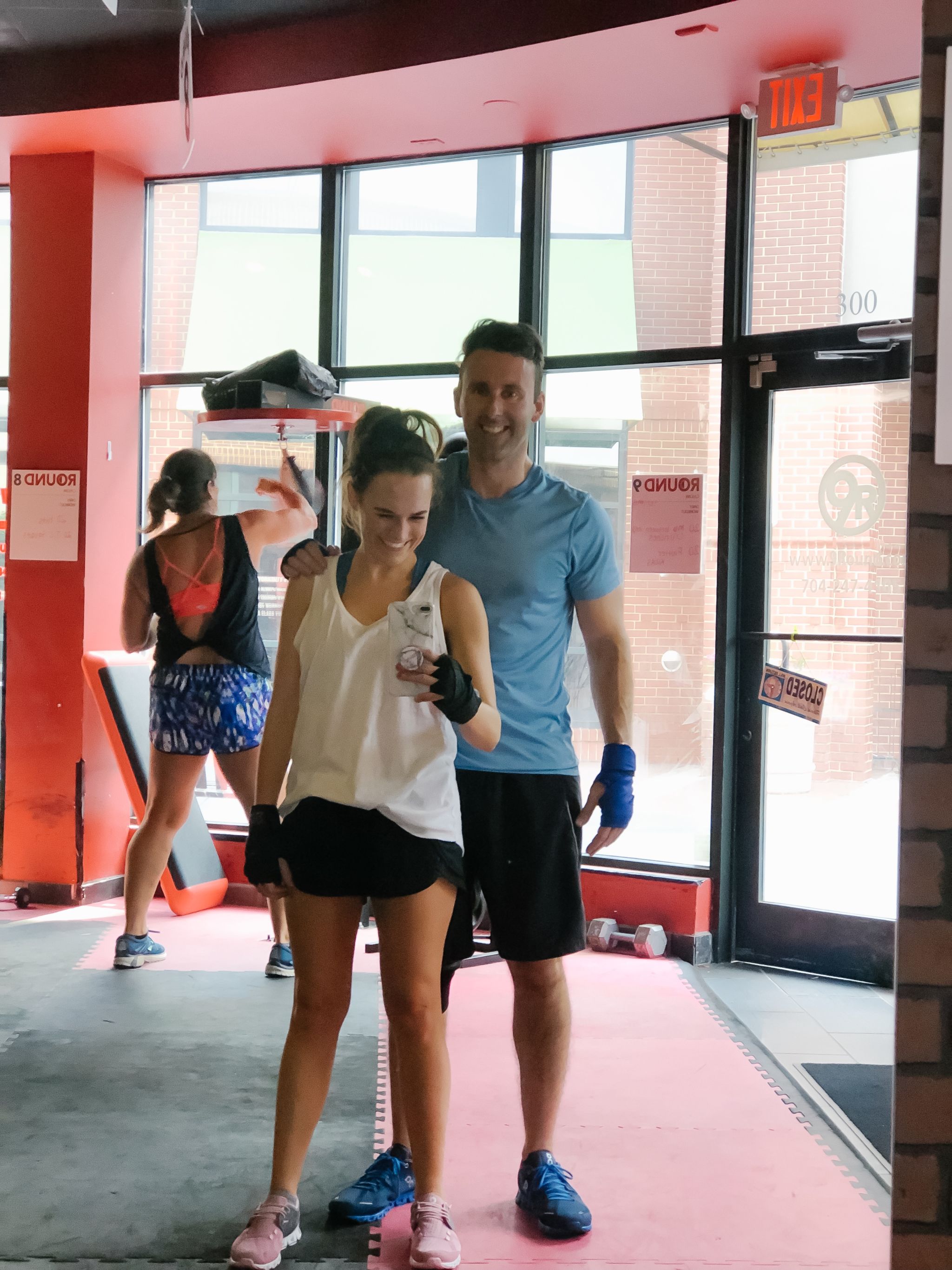 3. Barrettes
I am loving the barrette trend even if I feel like a 5 year old when I wear them. I ordered this 10 piece set of barrettes and when they came…well, my 5 year old thought they were for her. So we split the set and we've been twinning each day which Caroline thinks it's the coolest thing ever. Note: the package arrived with all of the barrettes shown in the listing plus several additional pairs including the ones we're wearing.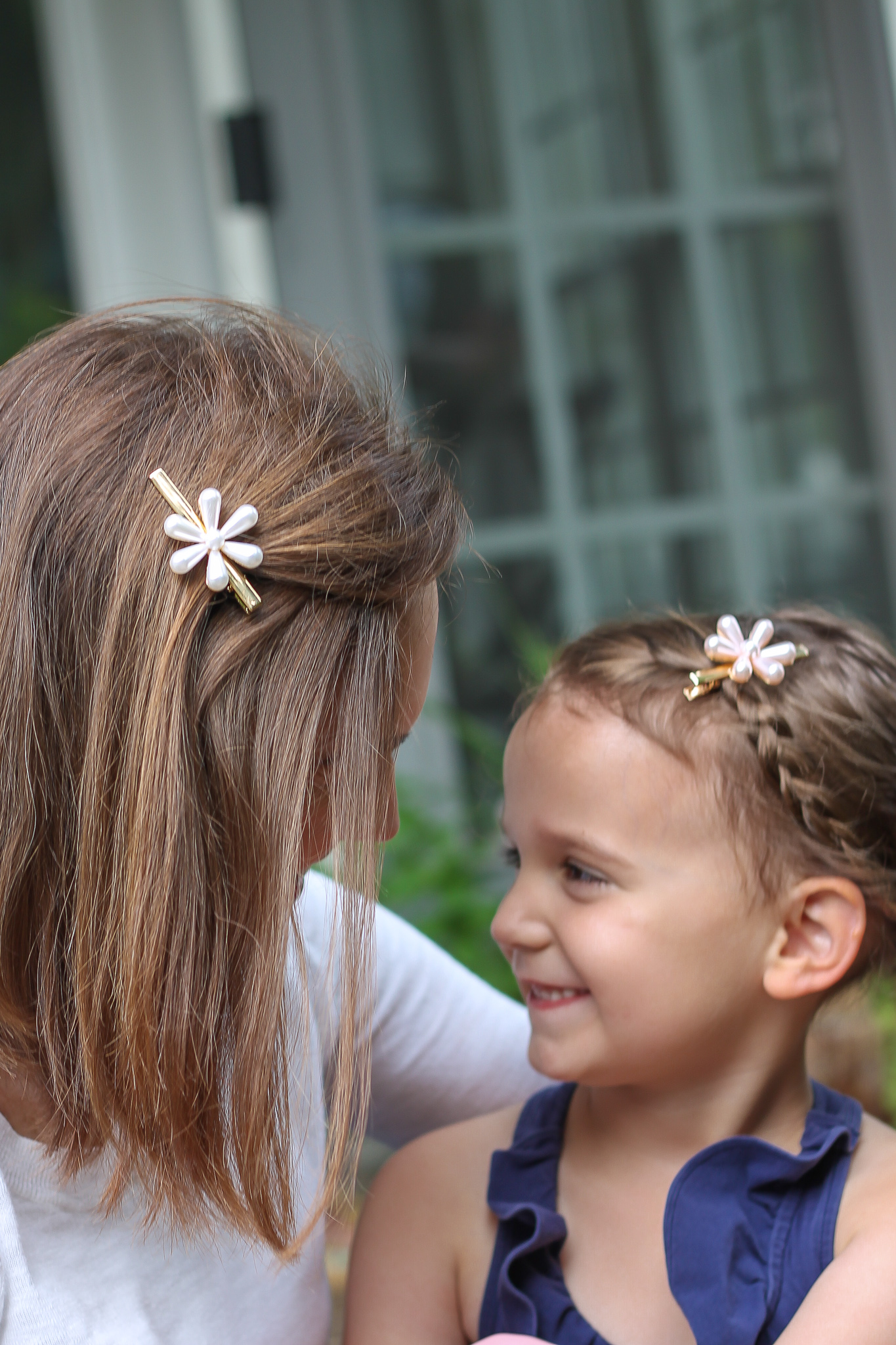 4. Caroline Cooks
Caroline's love for cooking continues to grow and I am having so much fun with her in the kitchen! Cooking is one of my favorite things ever and it makes me so happy that Caroline loves it too. Over the weekend she made Sea Salt Brown Butter Chocolate Chip Cookies from scratch — and she did everything on her own with the exception of putting the cookie sheet into the oven. They were SO delicious that we demolished the entire sheet when they came out of the oven.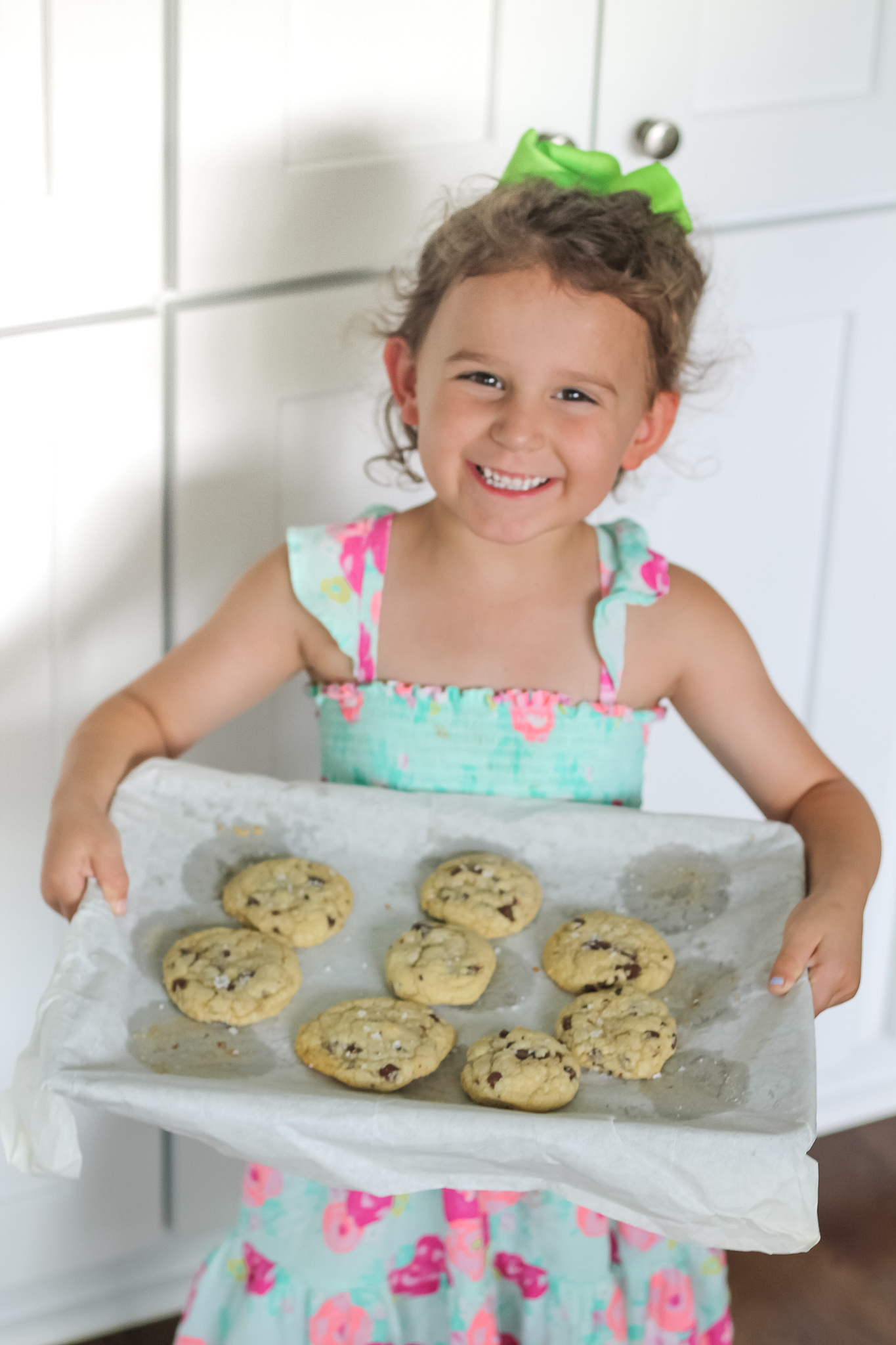 5. In My Suitcase
Sharing a few things coming on vacation with me…
Alright, I am signing off and won't be blogging while we're away or responding to emails or messages, but will be posting over on Instagram!