A few weekends ago our family was invited to experience luxury camping at Yogi Bear's Jellystone Park Camp-Resort in Golden Valley, North Carolina. I can honestly say this was one of our favorite family adventures ever and we had such a fun time that we've already booked another trip back!
Friday after work we hit the road and 1.5 hours later we arrived to Camp, checked in, swapped our truck for a golf cart and took the gravel road up the mountain to our cozy Mountain View Treetop Cabin…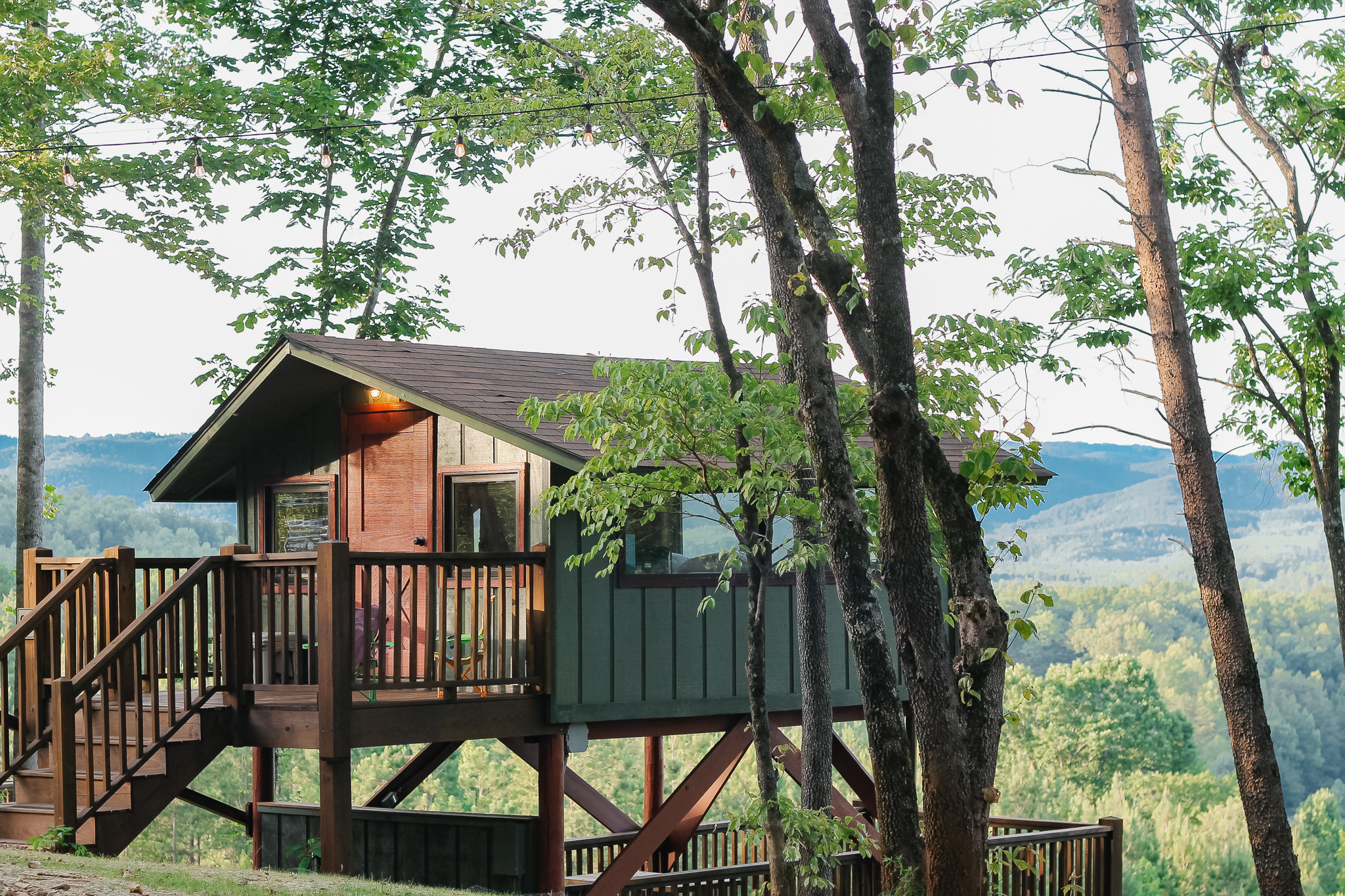 In addition to the incredible view that we enjoyed waking up to and watching the sun set, the cabin included AC/heating, a comfy full size bed, a twin trundle bed, a sleeper love seat (sleeps 1), TV with Netflix and a coffee maker. The Camp does not provide linens (pillows, blankets, sheets, kitchen towels, bathroom towels, pool towels, etc.) so you need to bring your own or rent them through the website during the check-out process. On the lower level of the cabin is a spacious deck with an outdoor kitchenette (mini fridge, 2 stove top burners and a sink) and picnic table. We ate our dinners here each night! Additionally, each camp site includes a charcoal grill, a fire ring and a detached private bathroom (a few steps away) with sink, toilet and shower. The bathroom was super clean, air conditioned and offered lots of storage for your toiletries, towels, etc.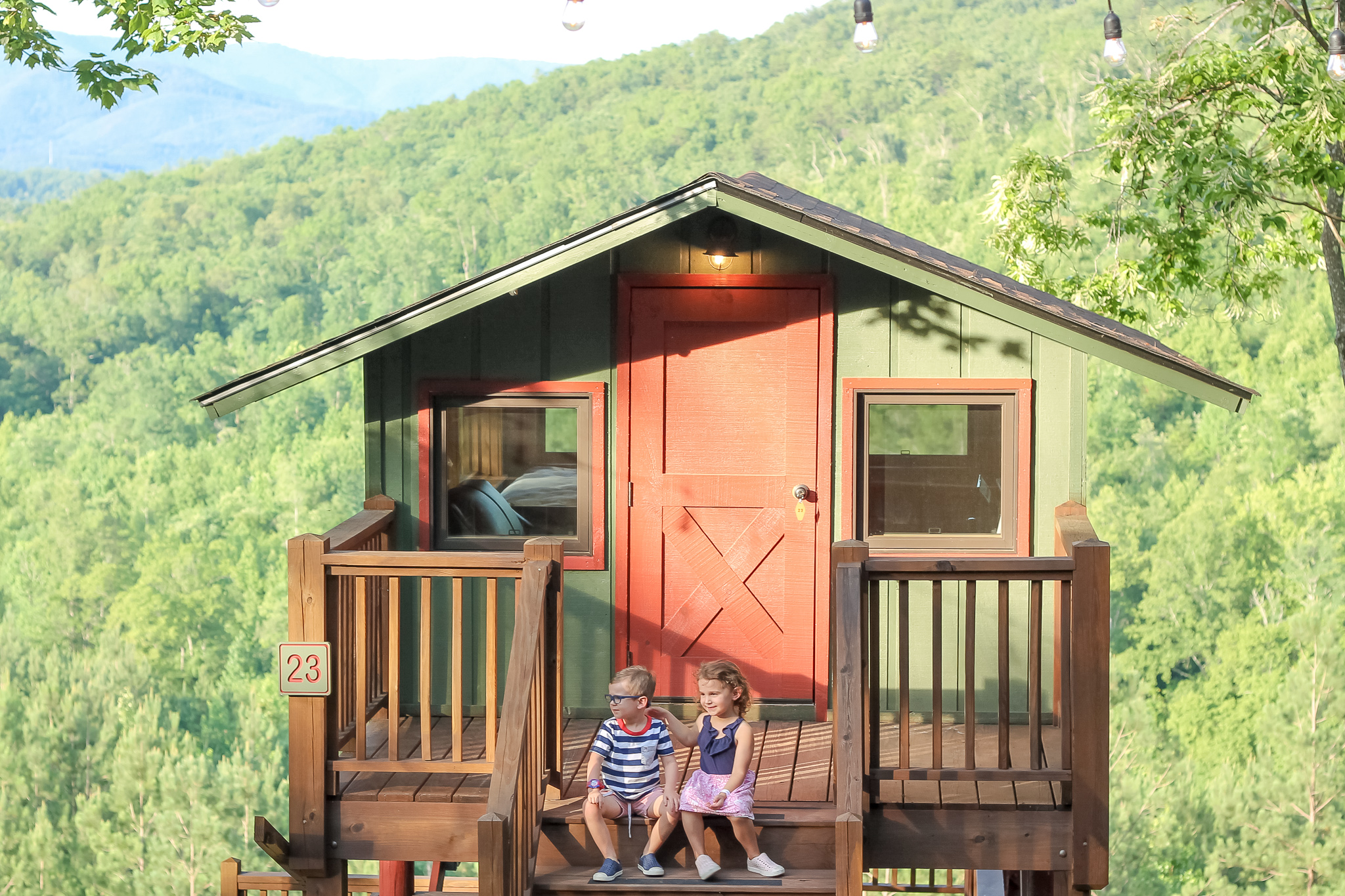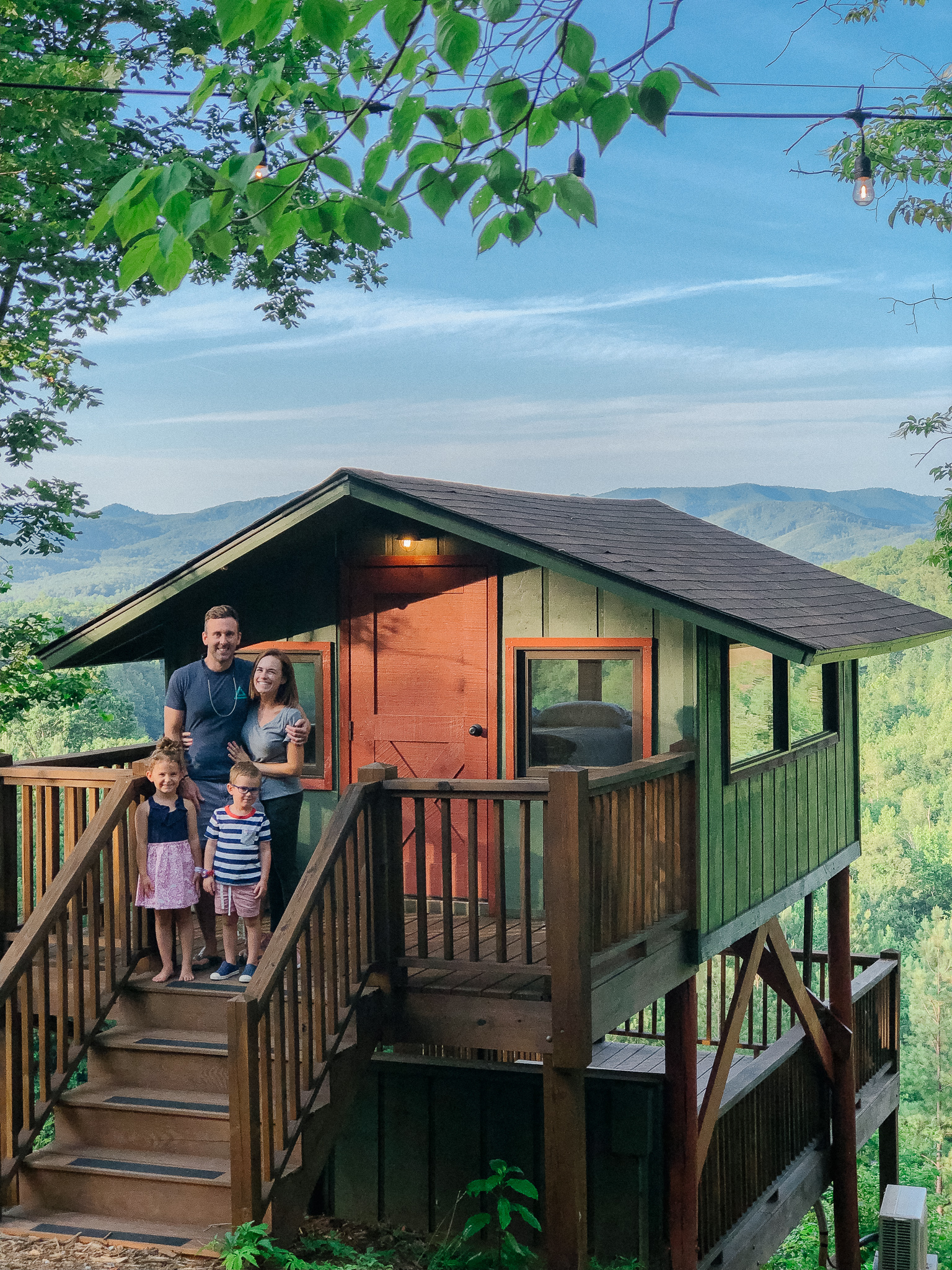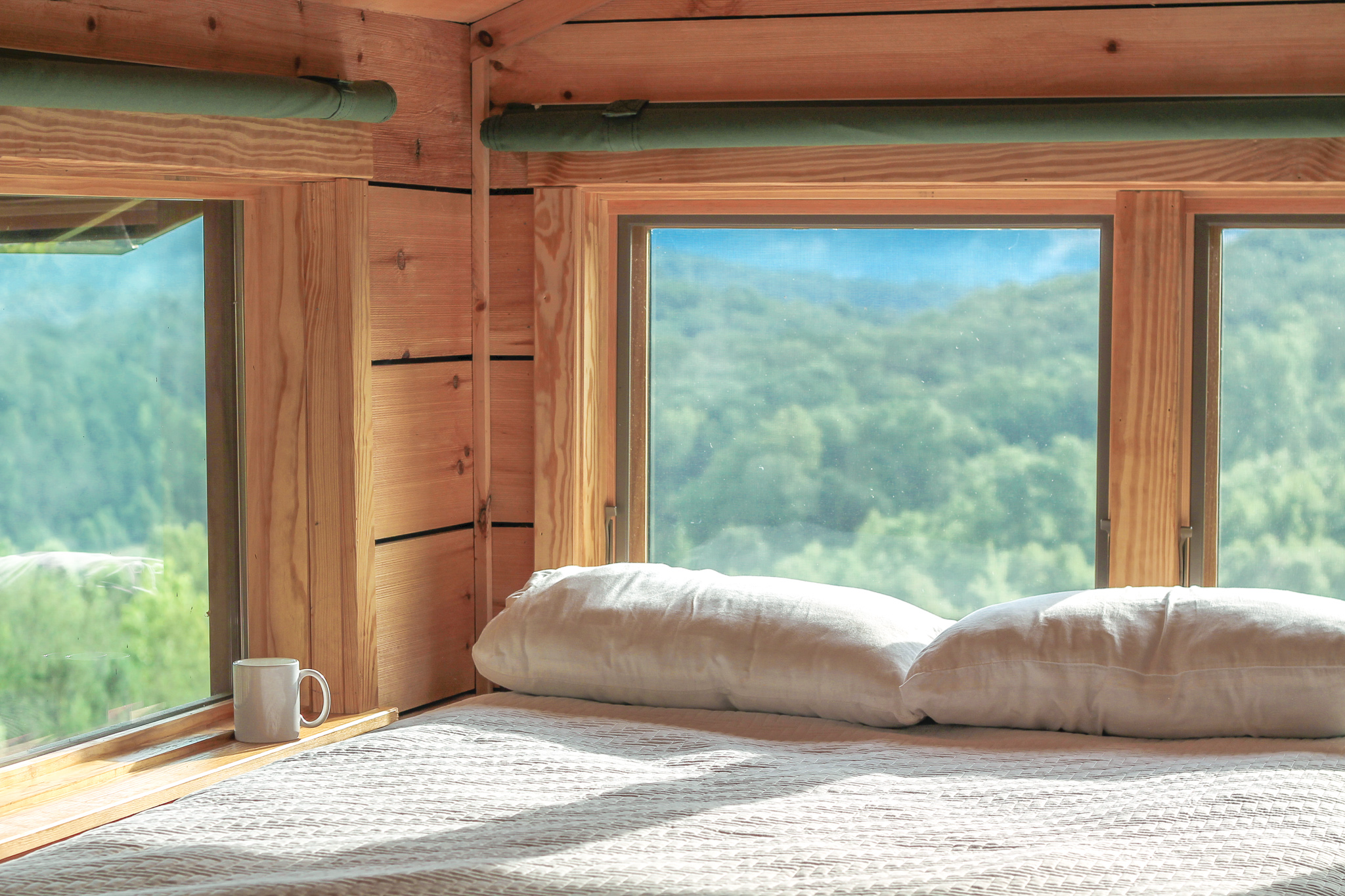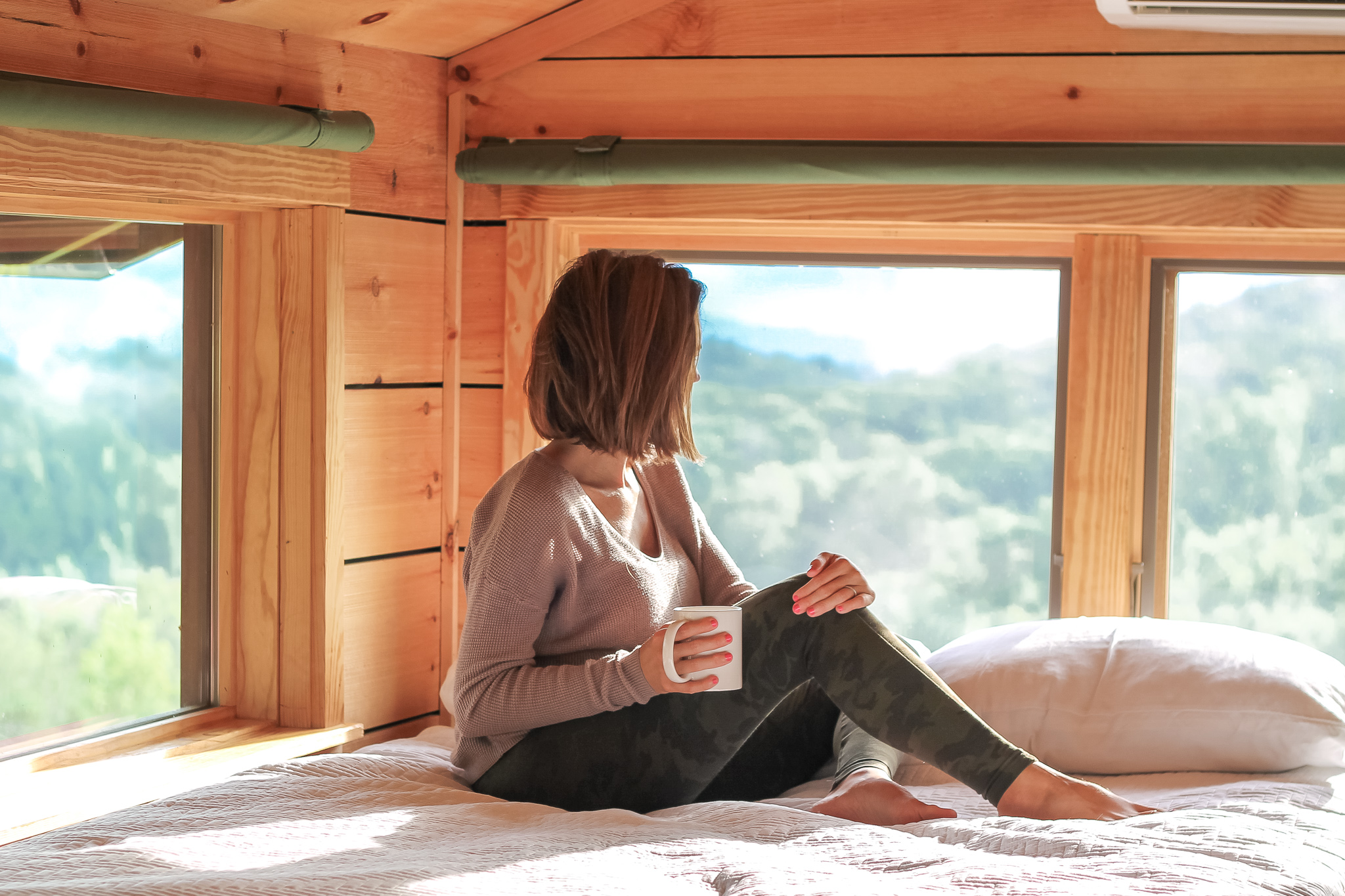 After getting settled in to our cabin we took our golf cart for a spin around Camp to explore all of the amenities and pick up some delicious wood oven pizzas from Creekside Cafe to eat back at our cabin. I highly recommend adding a golf cart to your reservation when booking your trip so you can get around the Camp a lot faster — plus it's super fun to drive.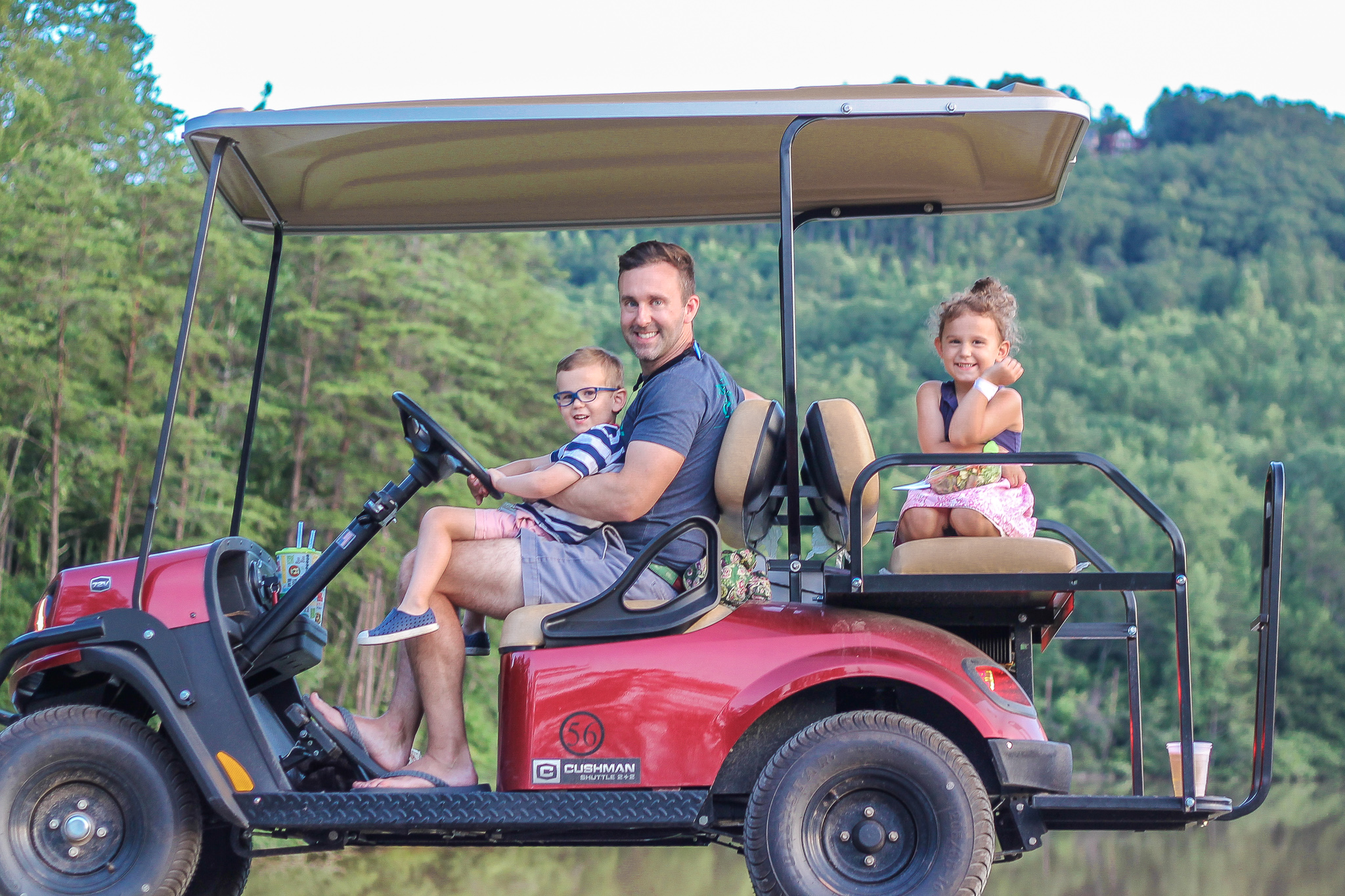 All of the food we ate throughout the weekend was delicious, but we highly recommend the pizzas!!! We tried all of the flavors on the menu and they were ALL SO GOOD. In fact, we ended up ordering pizza both nights because we loved it so much.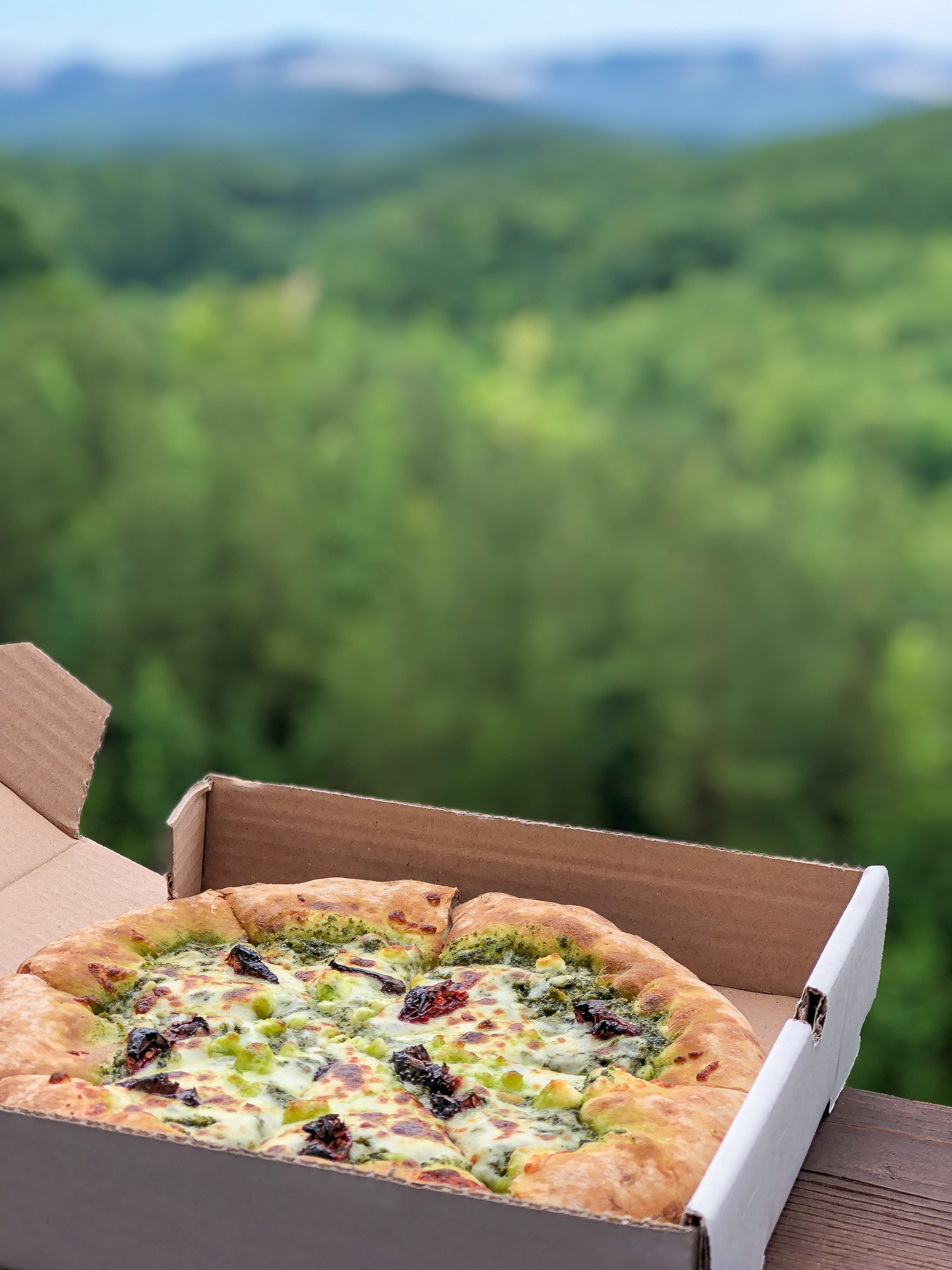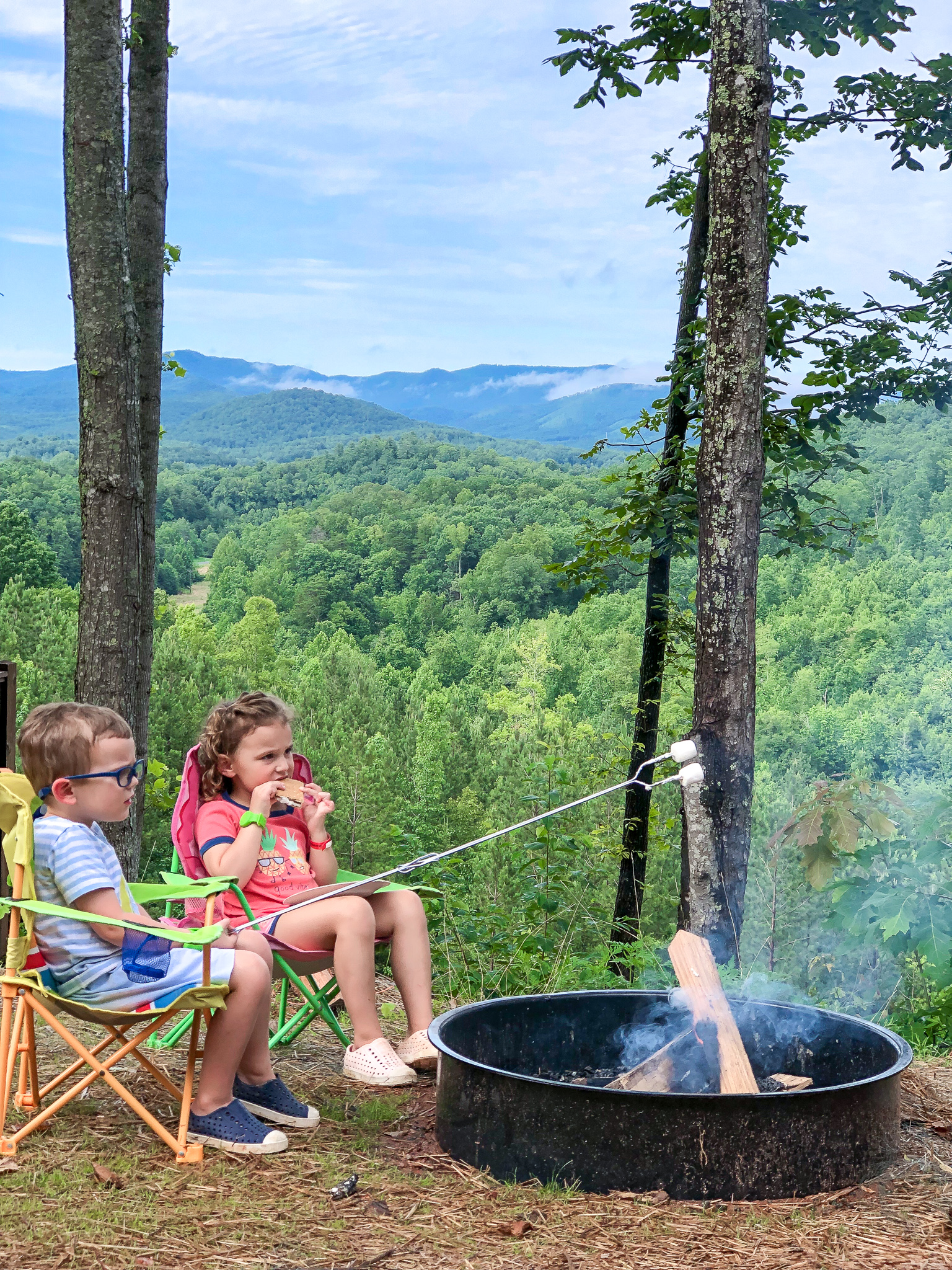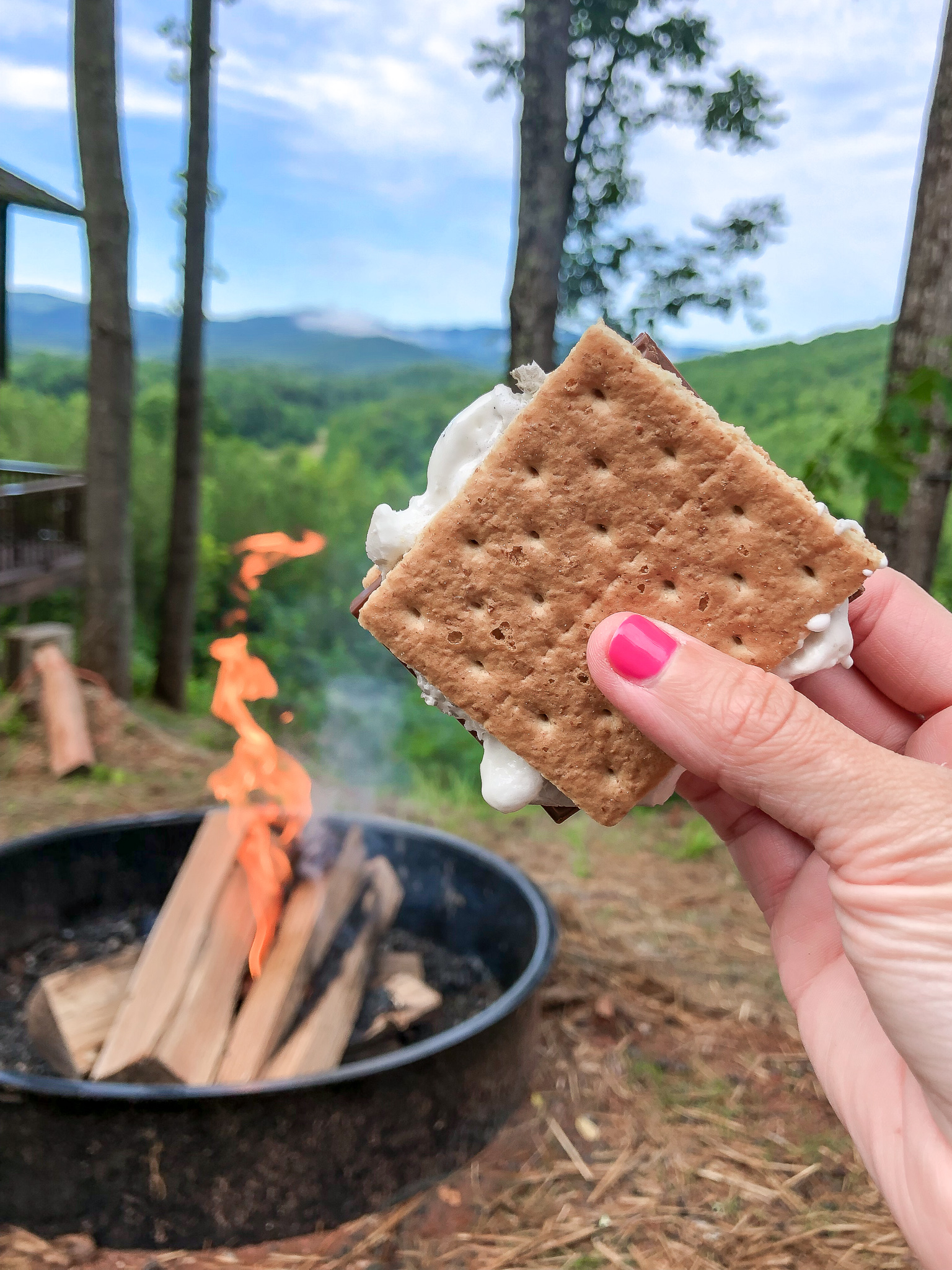 Activities
Saturday the kids were up with the sun so we grabbed a pancake breakfast at The Lodge before tackling the activities around Camp! There are seriously so many activities offered that you really have to prioritize how you want to spend your time. We started our morning at The Jump Pad, a ginormous inflatable pillow where Matt showed off his flipping skills, and then played on the playground for a bit. We arrived to the pool as soon as it opened and spent the rest of the day in the Water Zone. This massive splash pad includes two ginormous water slides, tons of water blasters and cannons and a 750 gallon hydro storm bucket that periodically dumps 750 gallons of water. We also did the gem mining later in the evening which the kids loved!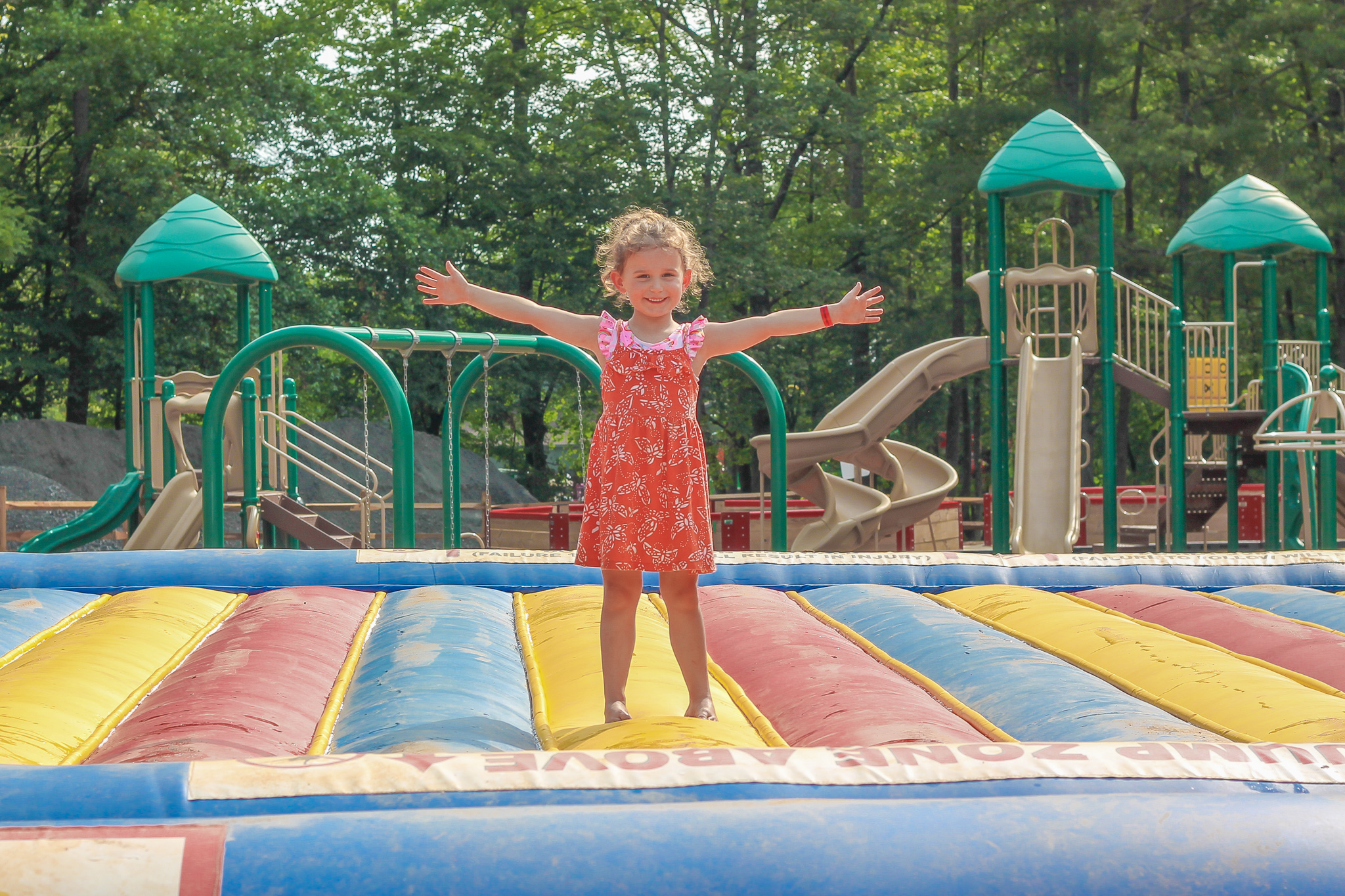 Construction: A note about the construction that many of you asked me about! YES, there is a lot of construction going on in the camp (see gravel piles in the pictures above and below). There are tons of new cabins and amenities (restaurants, activities, etc.) on the way which is going to make this place even more incredible. Our family was unaffected and not bothered by any construction. In fact, there were zero construction vehicles being operated (that we saw) and no active construction being done the entire time we were there. I can't speak for other cabins, but the Treetop cabins were completely finished — so no construction at all in our campsite location.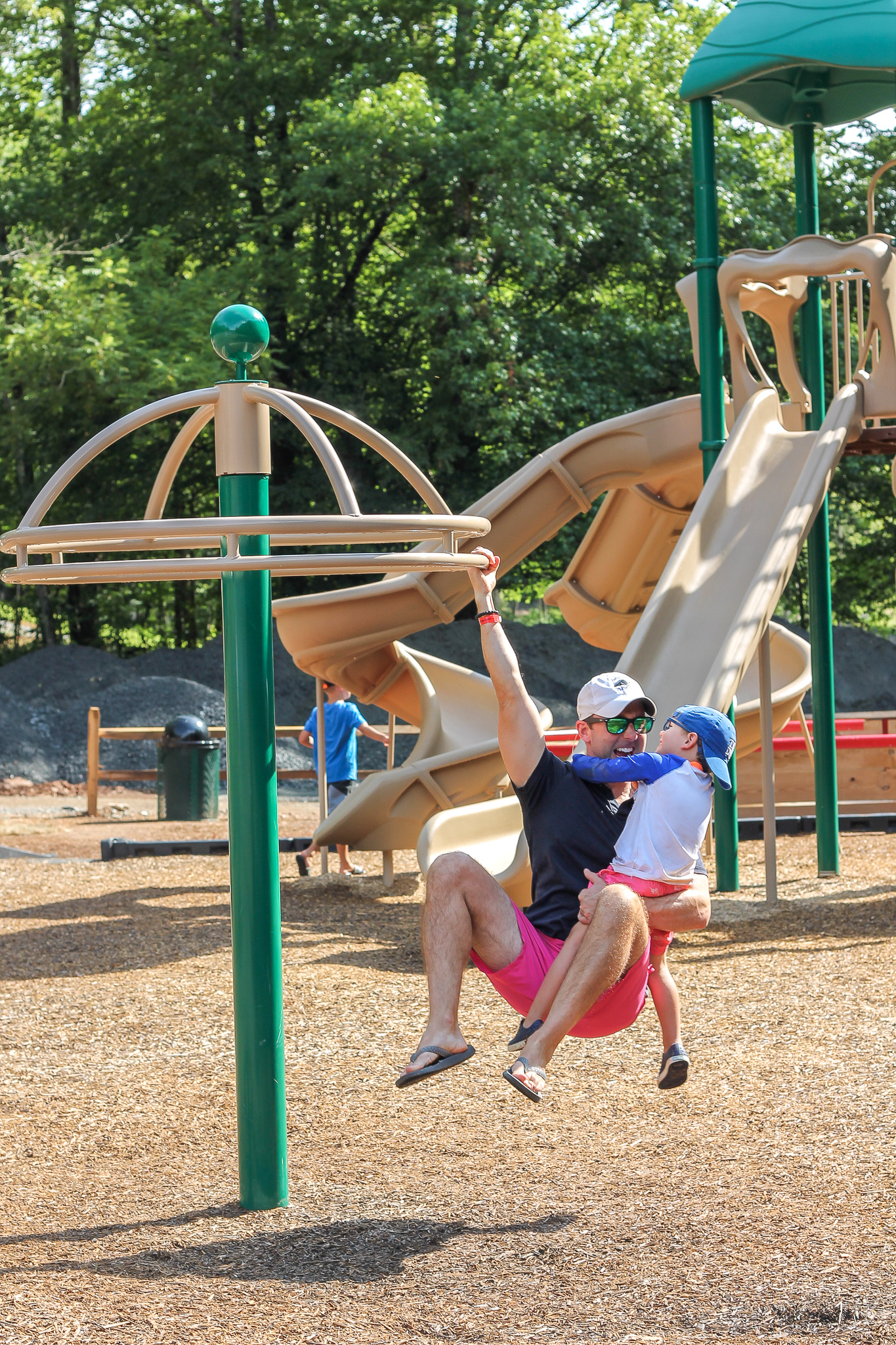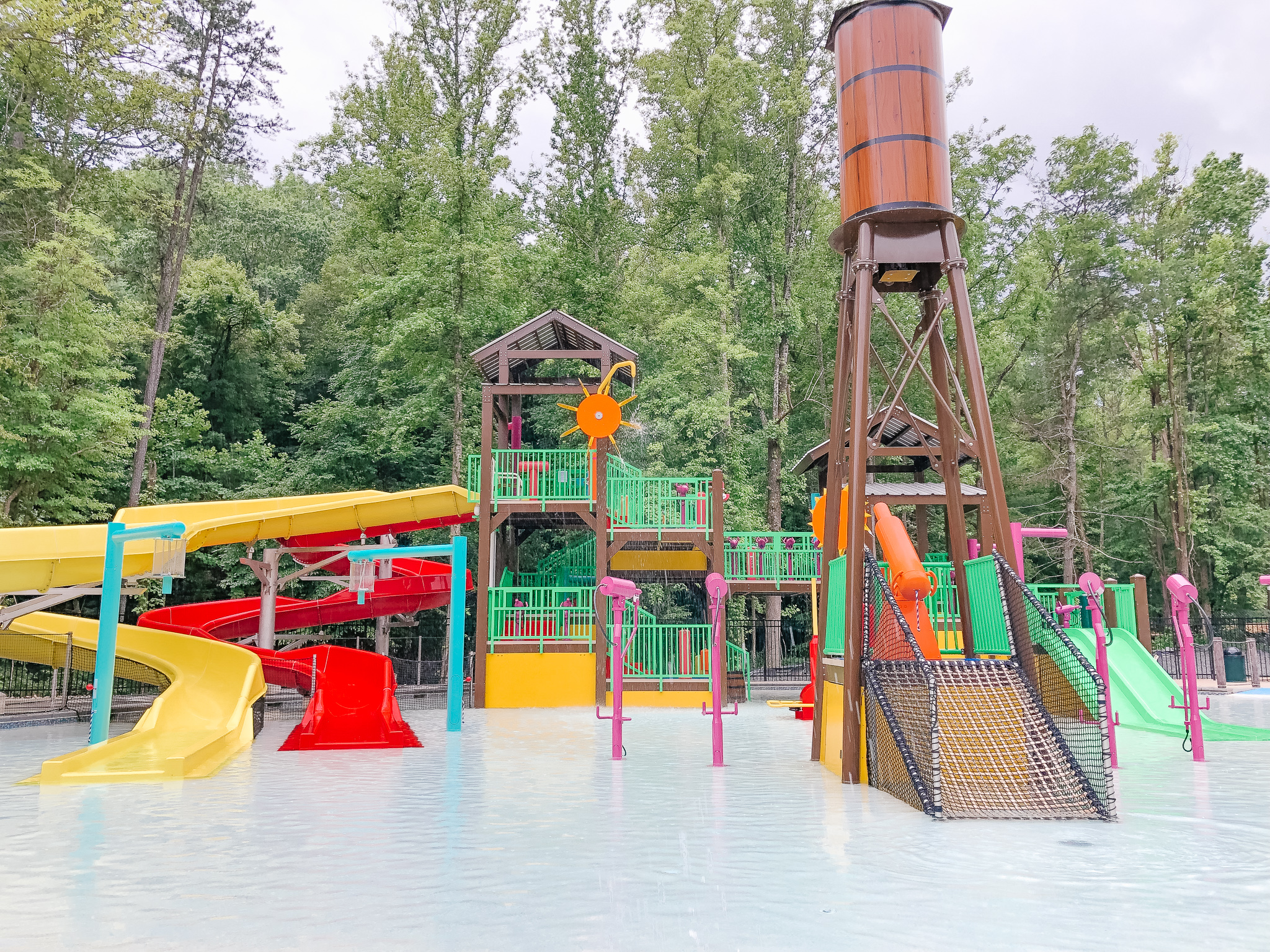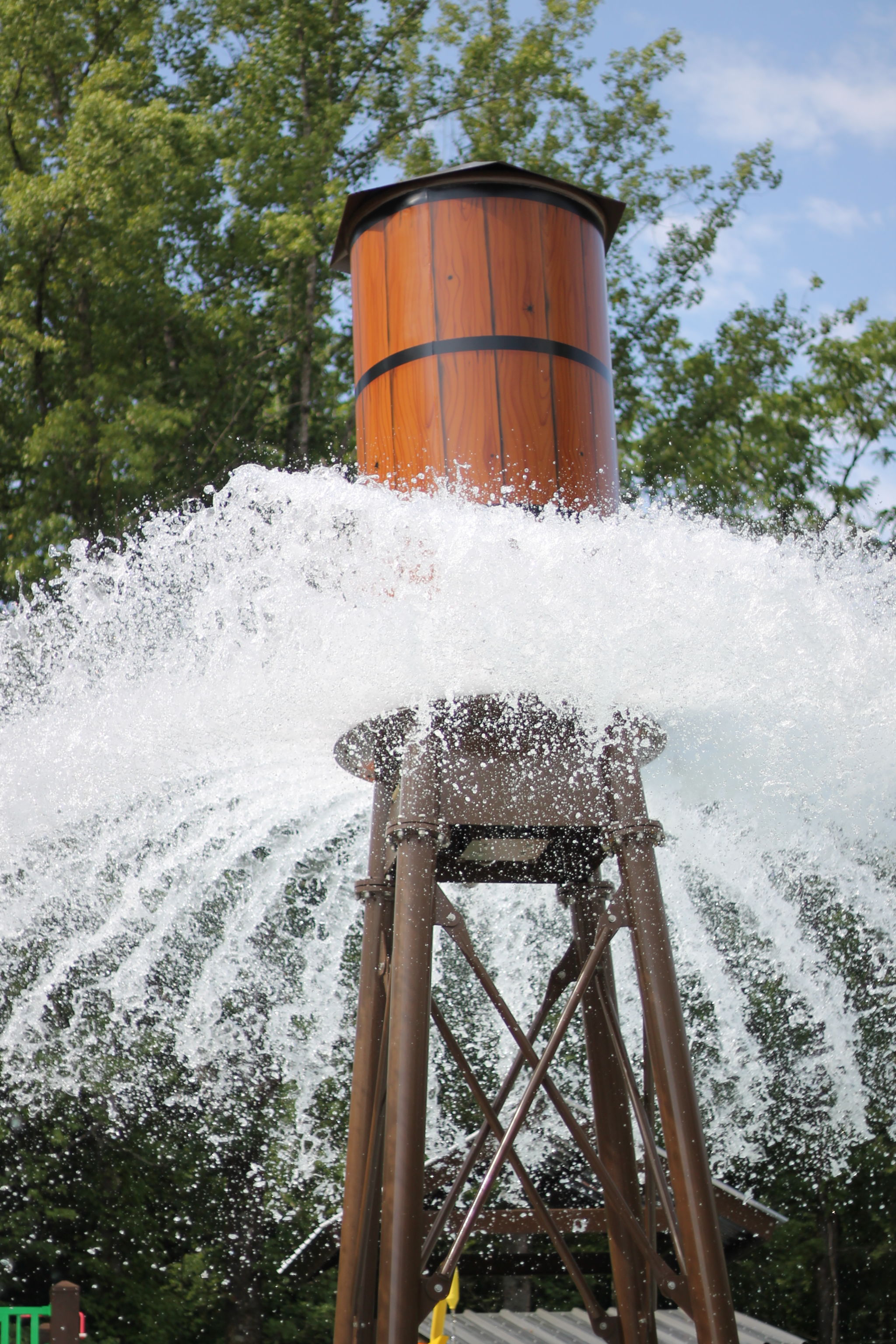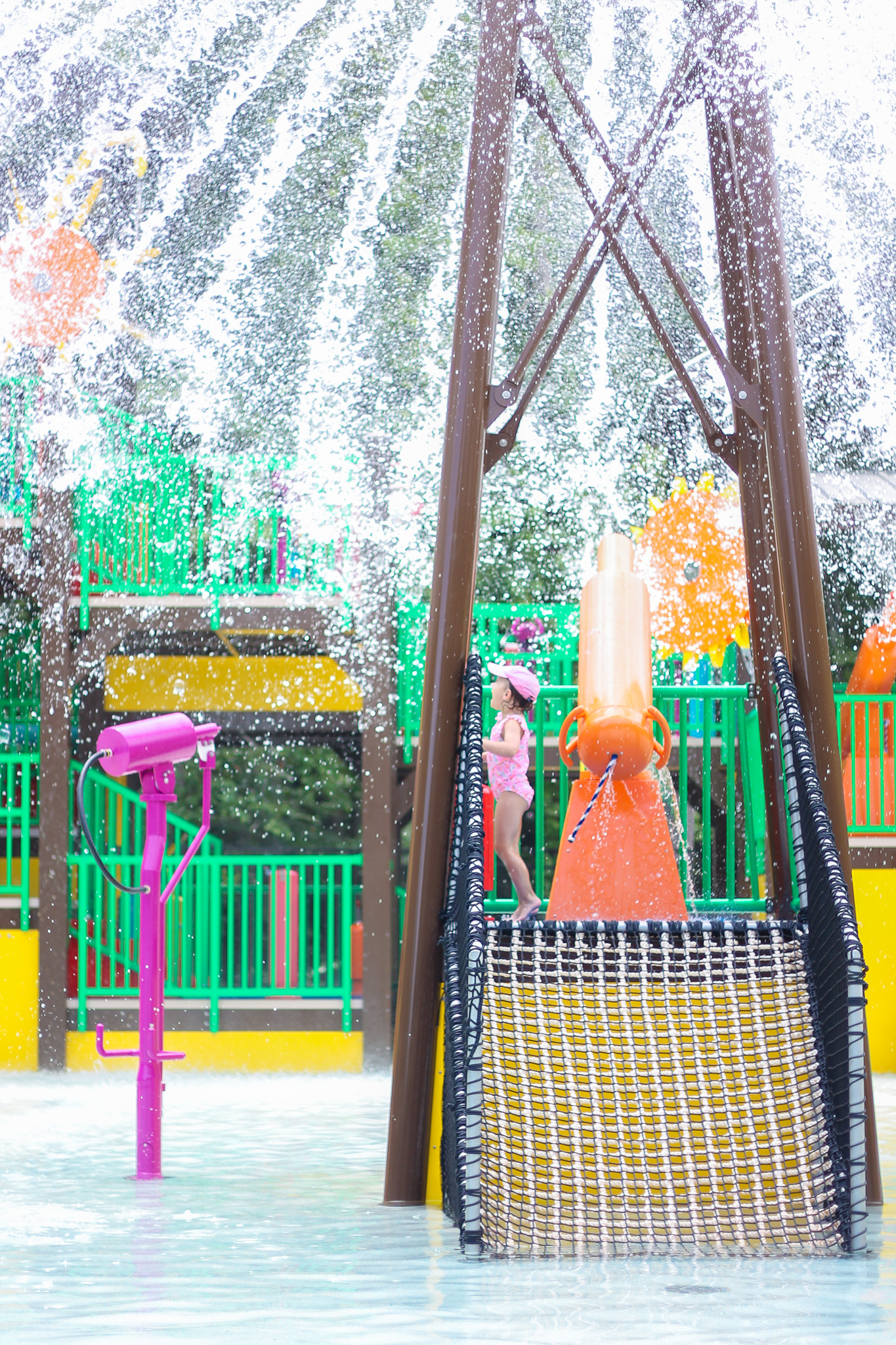 We had such a fun weekend and can't wait to return to celebrate Thomas's birthday!
Thank you to Yogi Bear's Jellystone Park Camp-Resort for partnering with our family on this memorable experience. All opinions are my own!
Right now, Camp Jellystone is offering Carolina Charm readers 15% OFF CABINS & CAMPSITES with promo code CHARM. Must redeem between July 8th, 2019 – Dec 31, 2019.
Terms: New bookings only. No canceling and rebooking allowed. Must mention promo code at time of booking. May not be combined with any other offer or promotion. Not valid during Labor Day Weekend. Offer excludes the following cabins: Cherry Mountain Cabin, Laurel Cove Bungalow, Laurel Cove Lodge, Luckadoo Lodge, Richland Mountain Retreat, Rippling Waters Lodge, River Birch Retreat, and Sassafras Ridge Lodge.