Happy Friday from Philadelphia! I flew in yesterday for some meetings and two work events last night am so ready to get home!
1. Garden Roses
Earlier this week I scooped up a few bouquets of pink garden roses from Harris Teeter for my wine tasting girls night. I could not get over how gorgeous these blooms were and used them for my tablerunner! Also, I had a lot of requests to post a tutorial on my tablescape and am planning to post next week on it!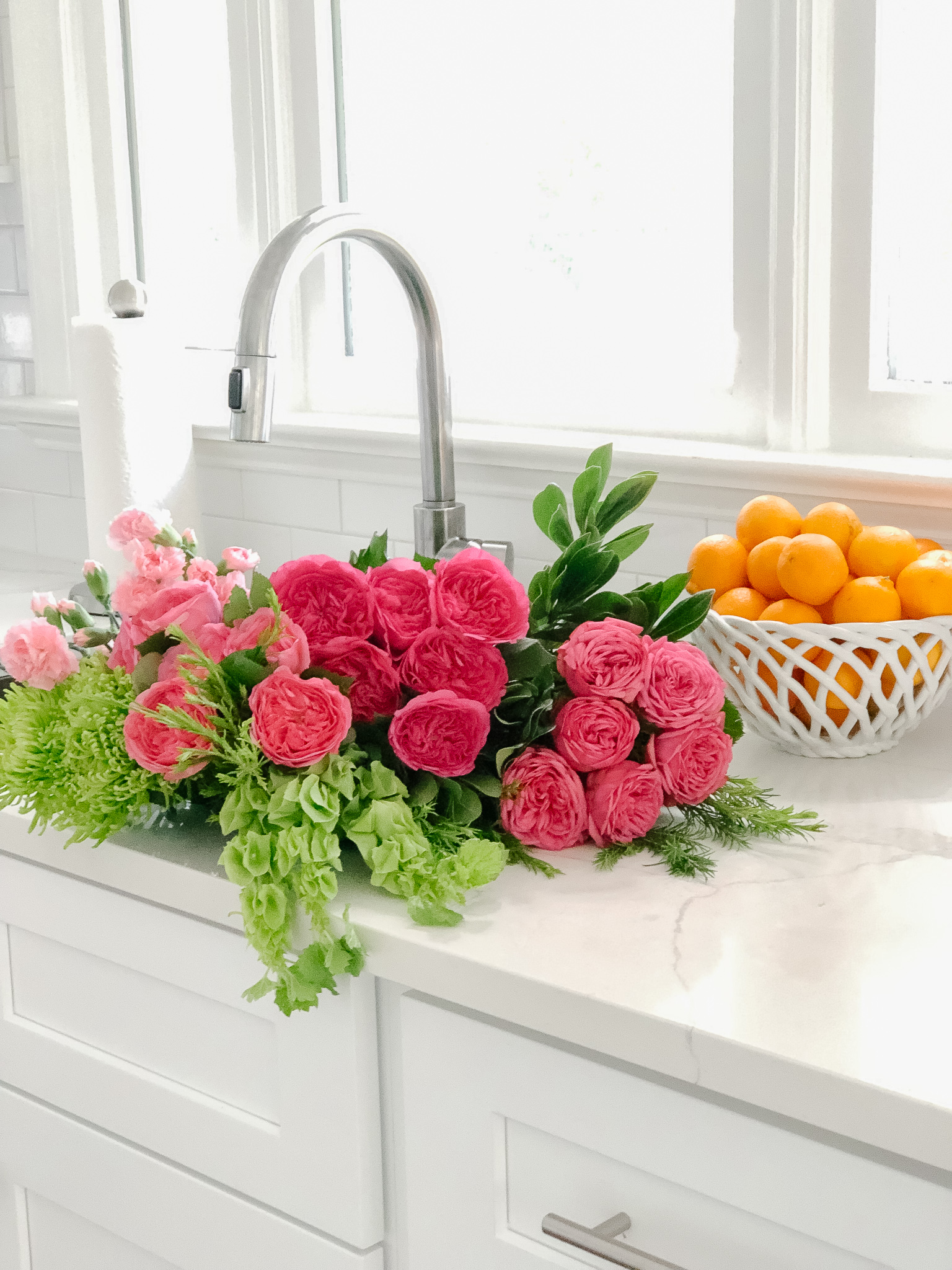 It has been SO fun watching the kids put their swim practice into action this summer. Thomas still requires a puddle jumper at all times, but Caroline is SO close to not needing one!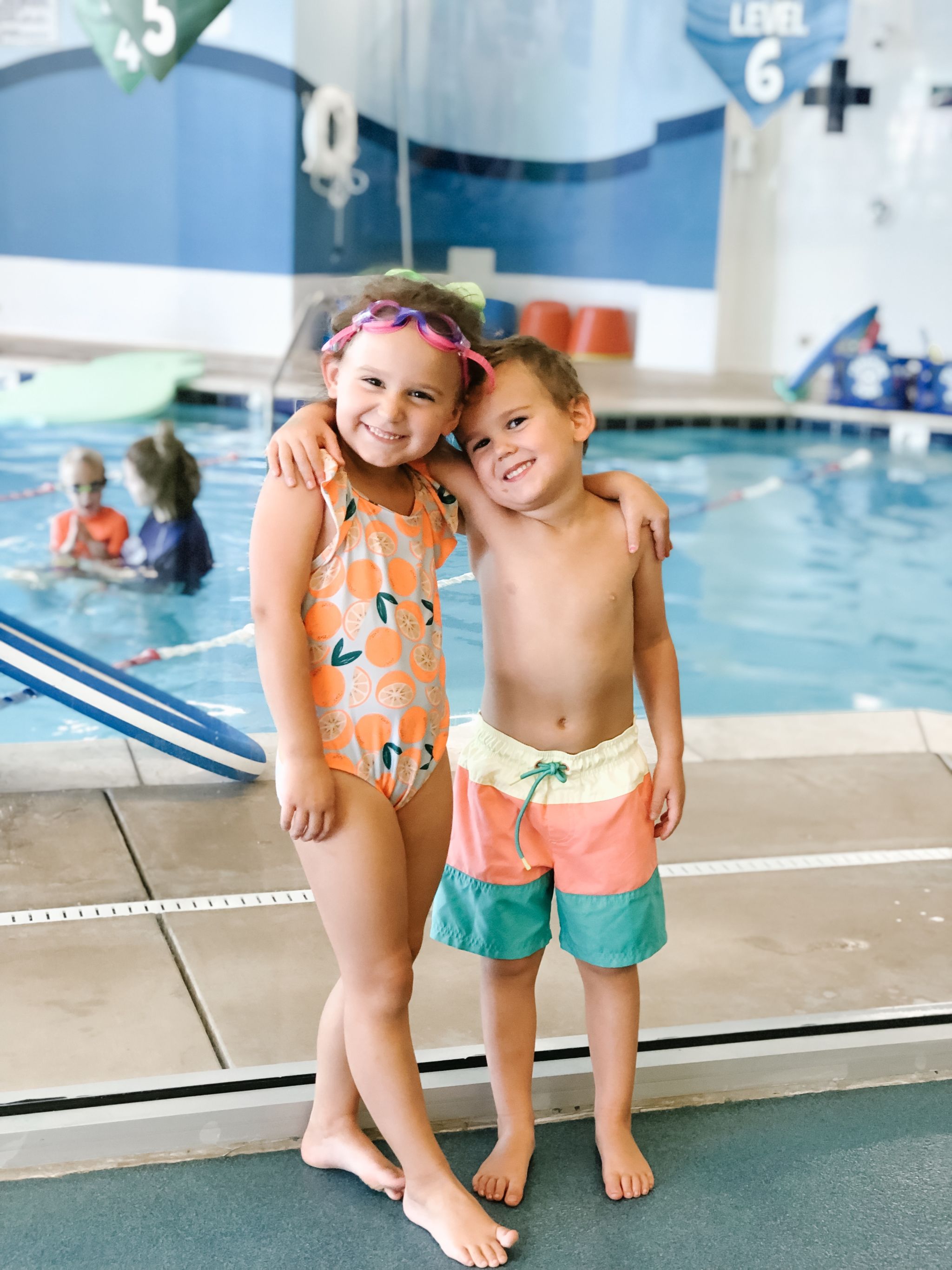 3. Camera Help!
I am in the market for a new camera! My Canon Rebel gave me 10 amazing years and is officially on it's last leg — sometimes it turns on, sometimes it doesn't! So I am hoping some of you may have some feedback on my camera finalists. I've narrowed down my contenders to four cameras and two brands. If you own any of these PLEASE share your feedback!
I have read SO many amazing reviews about the quality of both of these mirrorless options but am nervous to relearn a new camera after finally getting comfortable with my Canon. The difference between both mirrorless options is $100. I don't use my camera for video, so I'm thinking I can get away with the less expensive option (A5100), but the shutter speed in the A6000 keeps me going back and forth. I also love how compact the mirrorless cameras are. I carry my DSLR with me all the time so this would be so much more convenient to keep in my purse.
The T6i is basically a much newer version of the camera I already own and know how to operate, so this option feels safe! But then I read about the SL2 is basically the same camera but a little smaller.
4. Fiddle Leaf Fig Tree
Reporting back on the QVC 5′ FLF tree! I was skeptical when it arrived in the skinniest box ever but am pleasantly surprised by the quality of this tree! For less than $60, this is an excellent faux tree option! Our coffee table and faux pencil succulent also arrived for the circle room! The table we originally wanted has been backordered forever so we decided to go another route and are really happy with our choice! Now I'm on the hunt for some pretty coffee table books!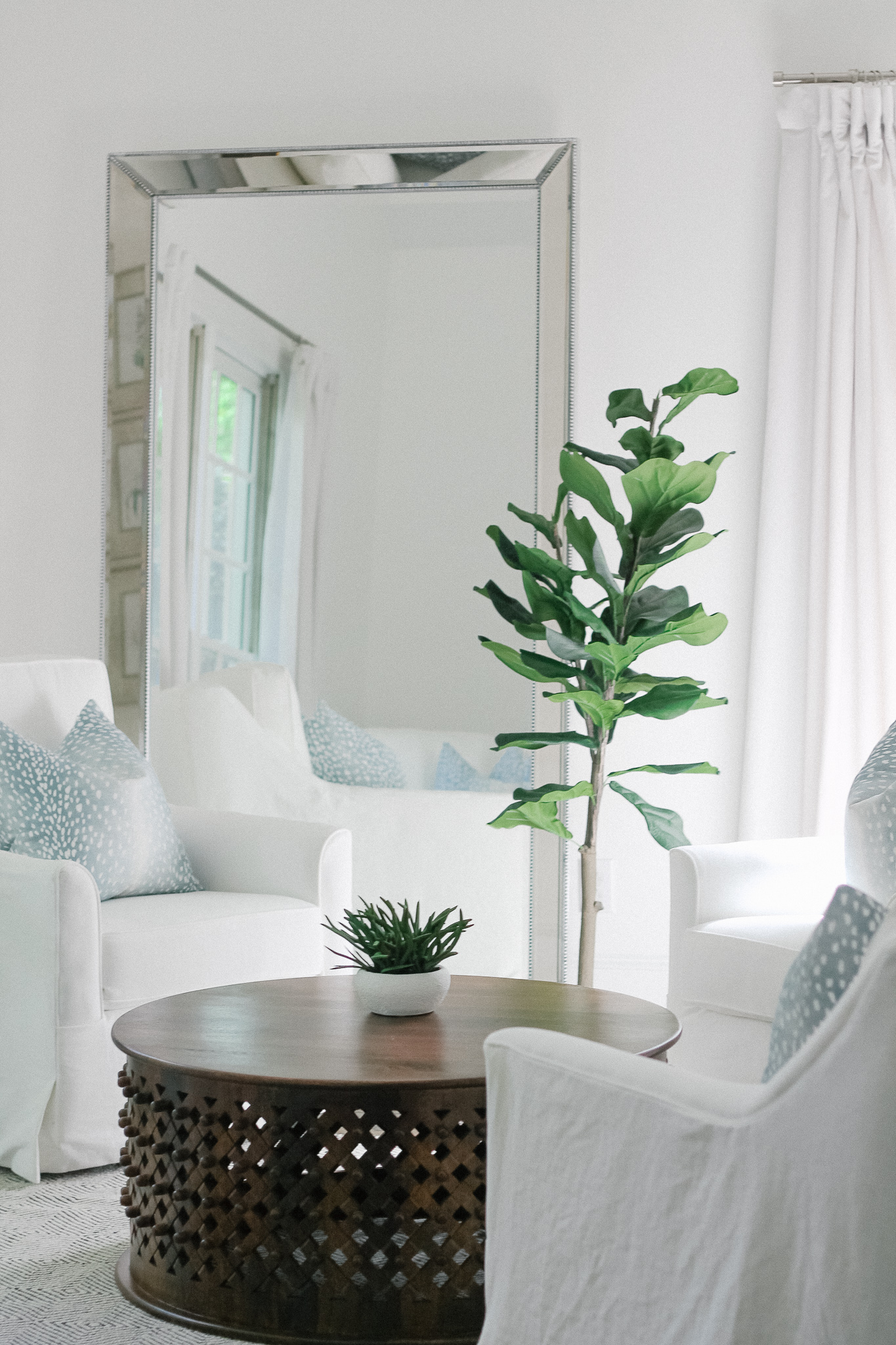 You can find all of our circle room sources HERE.
5. Nordstrom Sale Picks!
I couldn't let this sale go by without sharing my top 5 items.


In Case You Missed It This Week