Happy Friday! North Carolina has been successful so far at flattening the curve and is officially moving into phase two of the three-phase re-opening plan today at 5 pm. The stay at home order will officially lift and restaurants, hair/nail salons and other businesses will reopen at 50% capacity. Pools are also reopening at 50% capacity — halelujah!!! Gatherings of up to 10 people are allowed indoors and up to 25 people outside!
Despite restrictions starting to loosen and day camps, night camps and childcare facilities beginning to re-open, almost all of our June summer camps for Caroline were already canceled so I've been scrambling to find new camps and childcare for her, especially because my office is planning to roll out a return-to-work program in a few weeks.
Anyway, that's the update on things here in North Carolina. I know it's different for every state right now.
OK, before we dive into today's 5, I thought it would be fun to start off with a few things I'm loving this week:
1. Sprinkles
I've received some questions about how Sprinkles is doing and wanted to share an update on our new family member! So, it's definitely taken her some time to get warmed up to our family after being re-homed and I think she's liking it around here. The kids are afraid to pick her up as she's still a little skittish in response to their excitement, but they love holding her in their laps and she's very cuddly once she's comfortable. And since we're home all day, we let her roam and "popcorn" around the family room quite a bit which is super cute to watch. She has a favorite little spot in our family room where she loves to sit and nap. When she needs to potty (which is a LOT, a lot, a LOT), she pops back into her cage (pretty amazing how these animals can be litter box trained). I will say, I was unprepared for how often her cage needs to be cleaned and have been getting creative with hacks for easier clean-up. I also had no clue how much hay such a tiny animal can eat. She literally eats hay ALL day long and I'm worried our house is starting to smell like PetSmart. She's also super quiet but makes cute noises when she's excited or roaming around. Anyway, we are really loving her!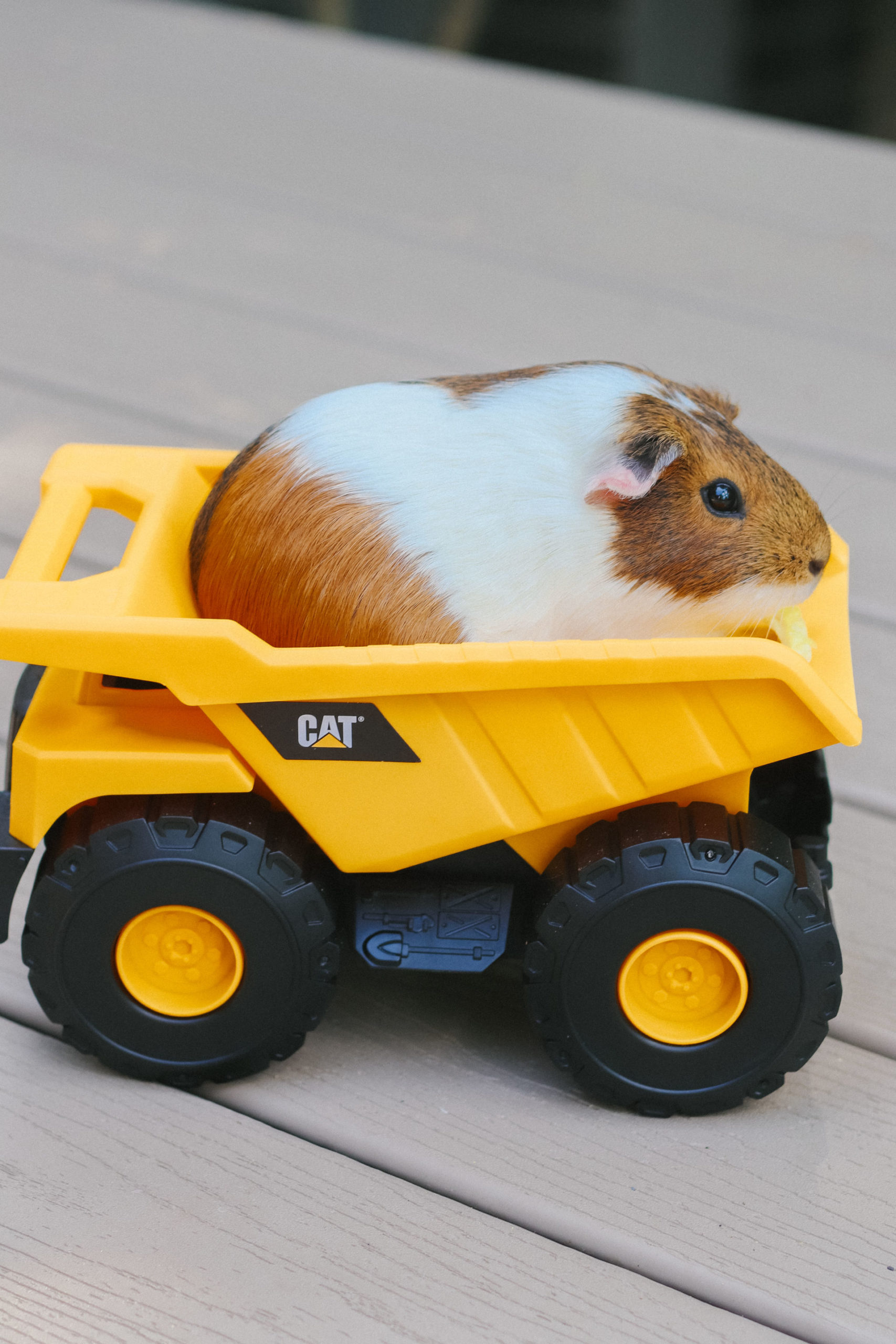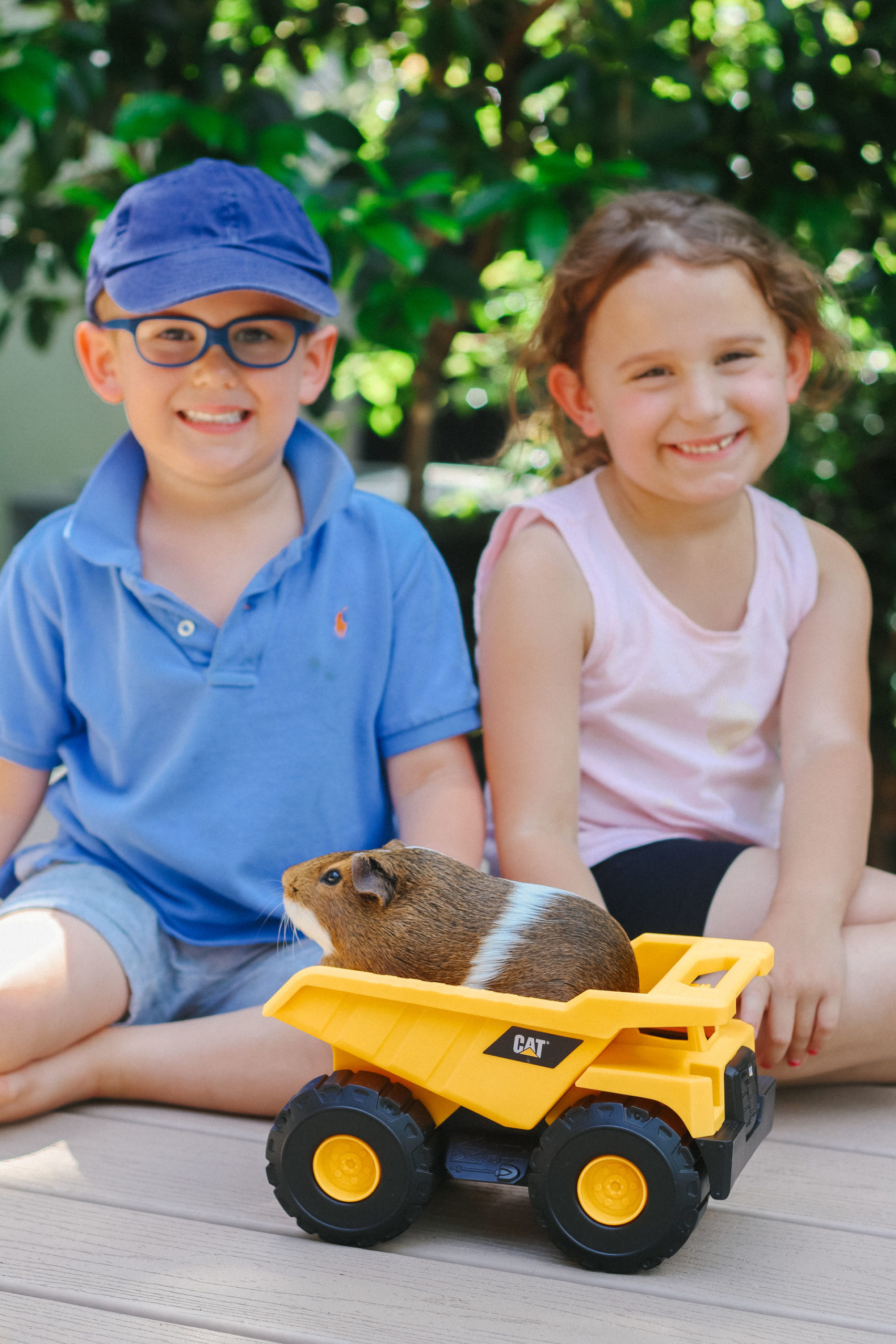 2. Cereal Saver Containers
Every single box of cereal in our pantry currently looks like this so I just ordered some Cereal Saver Containers and cannot wait to transfer all the cereal from the destroyed boxes.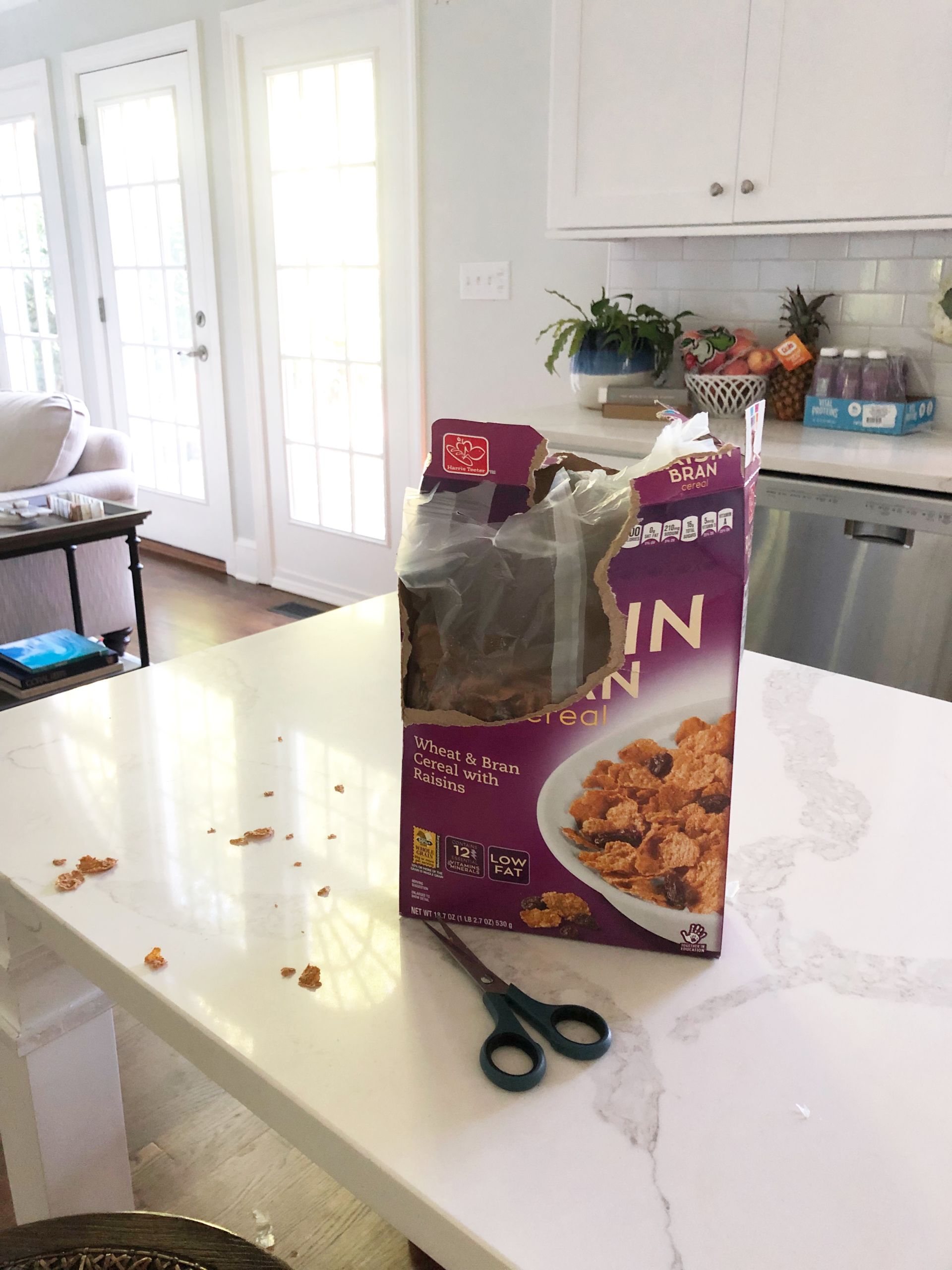 3. Surprise Flower Delivery
Last week one of my girlfriends surprised me with the most gorgeous flower arrangement from City Stems.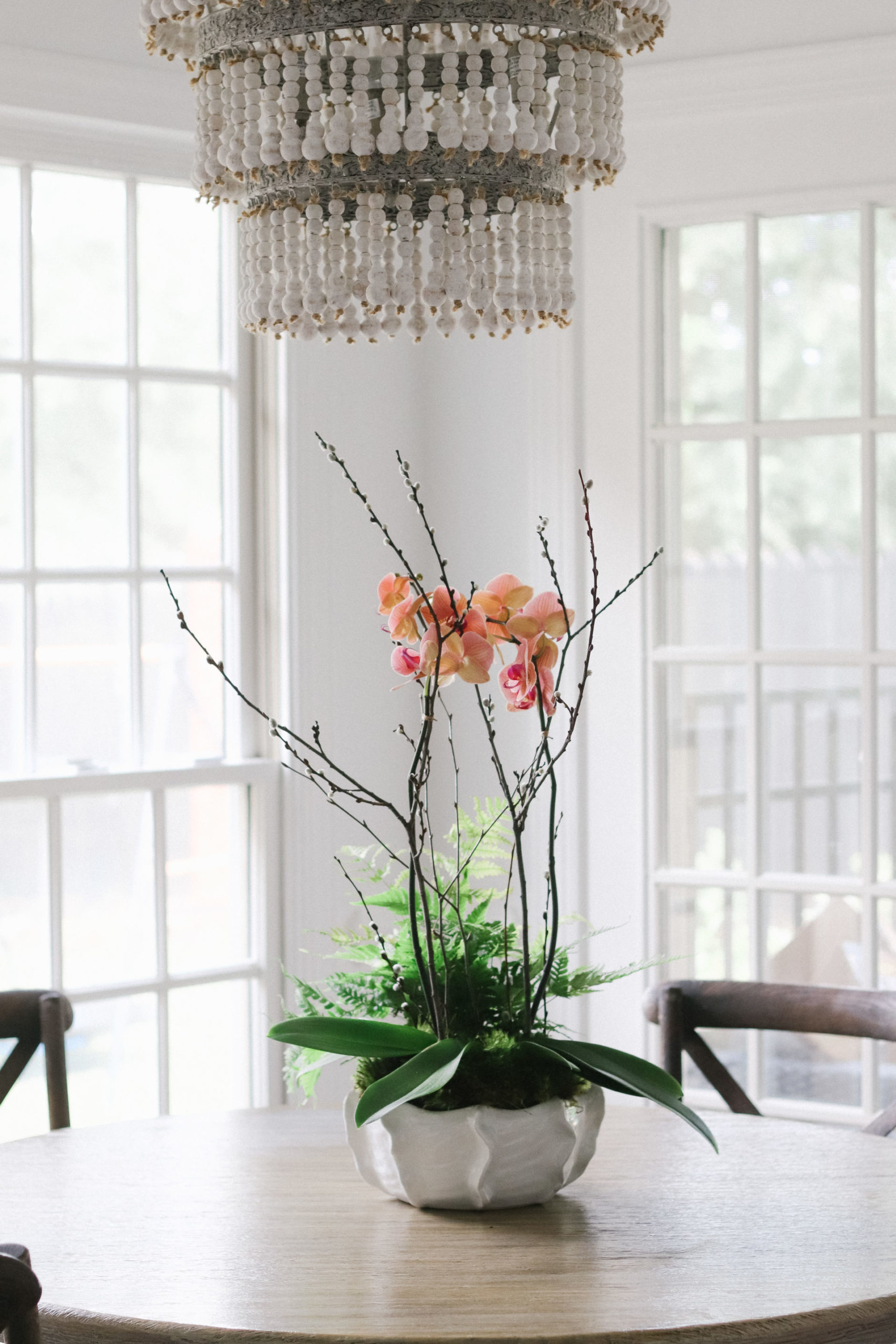 I loved reading all the responses on how often you use your bath towels before washing over on Instagram! I also shared our FAVORITE bath towels of all time. If you're in the market for new bath towels, I highly, highly, highly recommend these incredible towels from Target. They are the most luxurious towels we've ever owned and are incredibly soft. Make sure to spend a few extra pennies for the BATH SHEET size! I promise you won't regret it!
I also shared how we deep clean our towels to keep them smelling fresh. I received a few questions about the baking soda step — I sprinkle the baking soda directly into washer with the towels, and no you don't need to use detergent at all!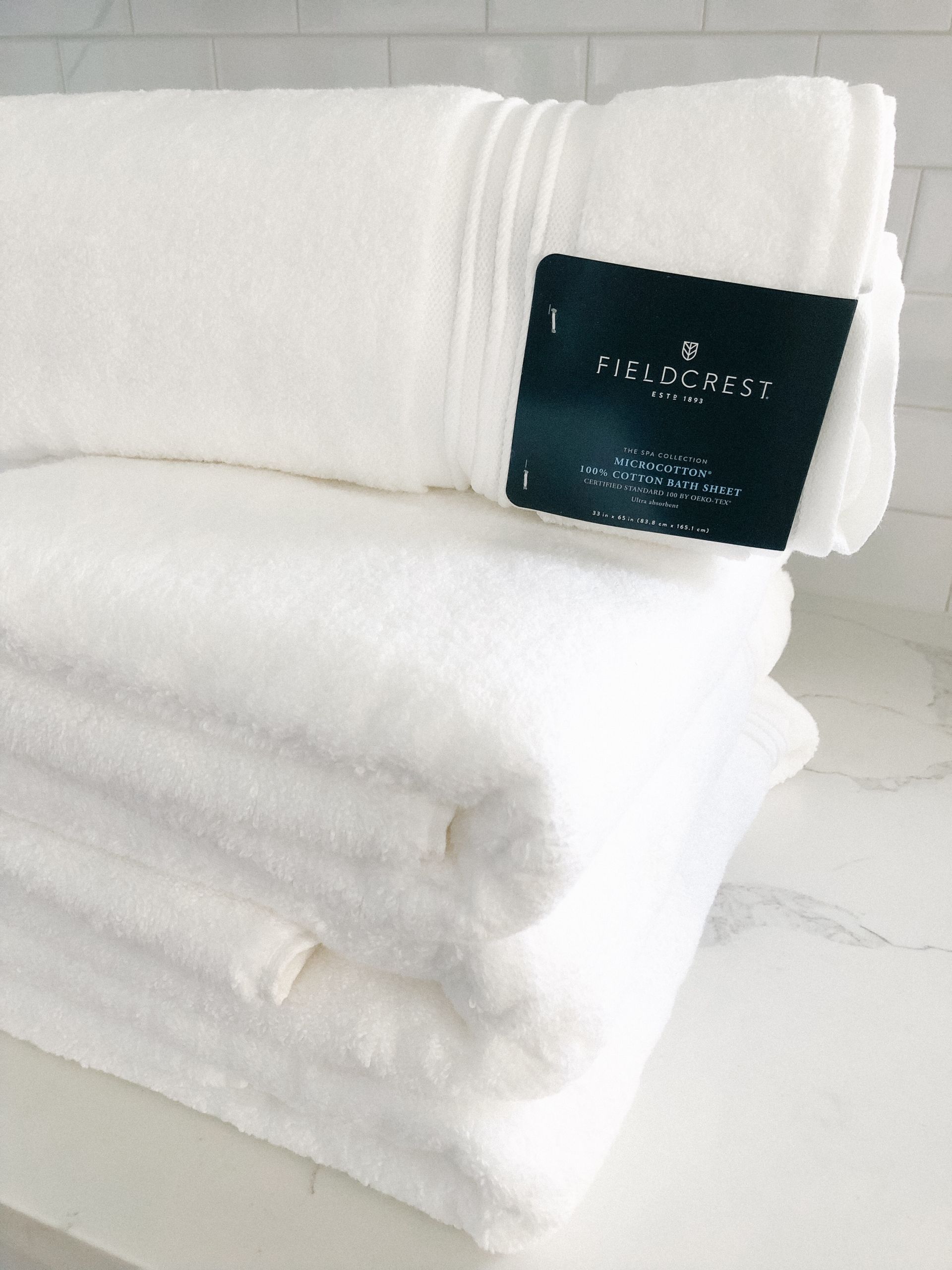 How to Deep Clean Towels - Laundry Stripping Hack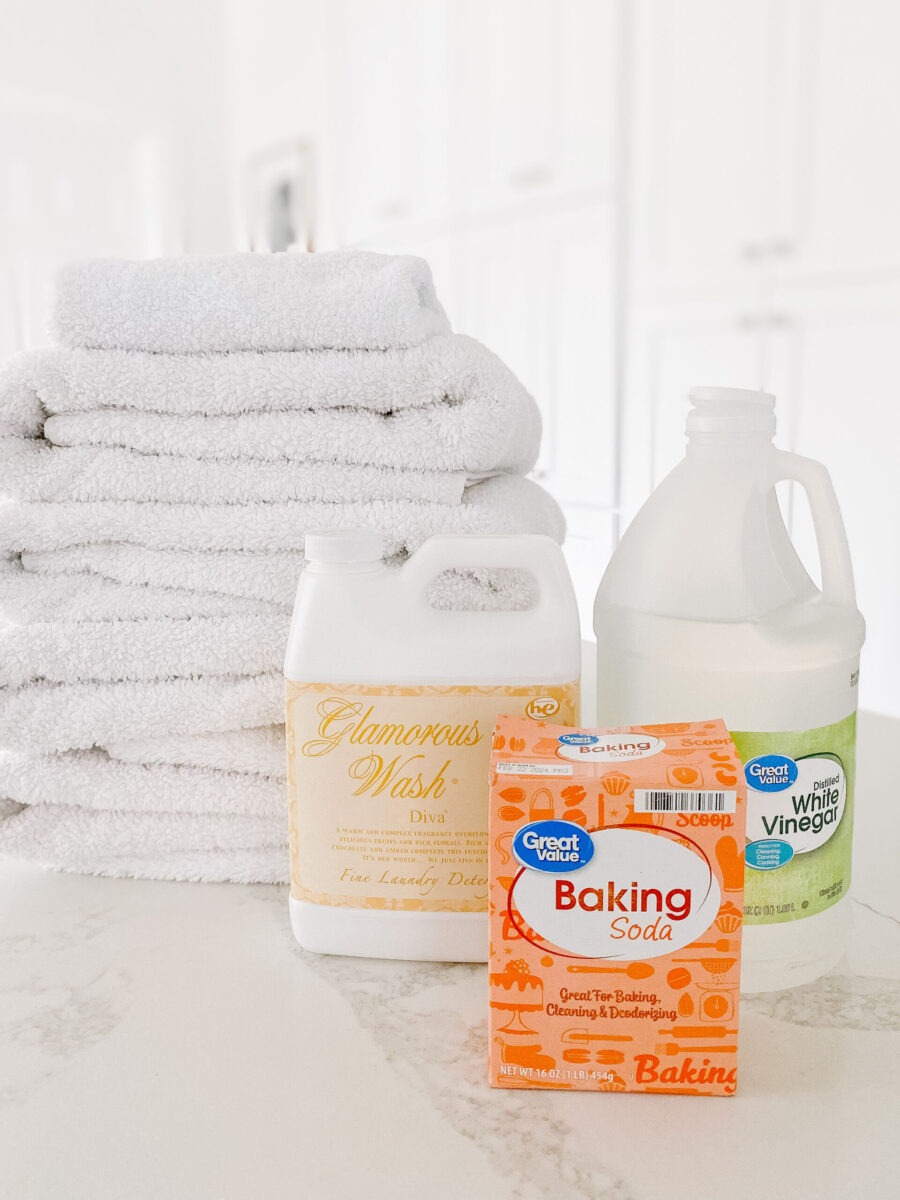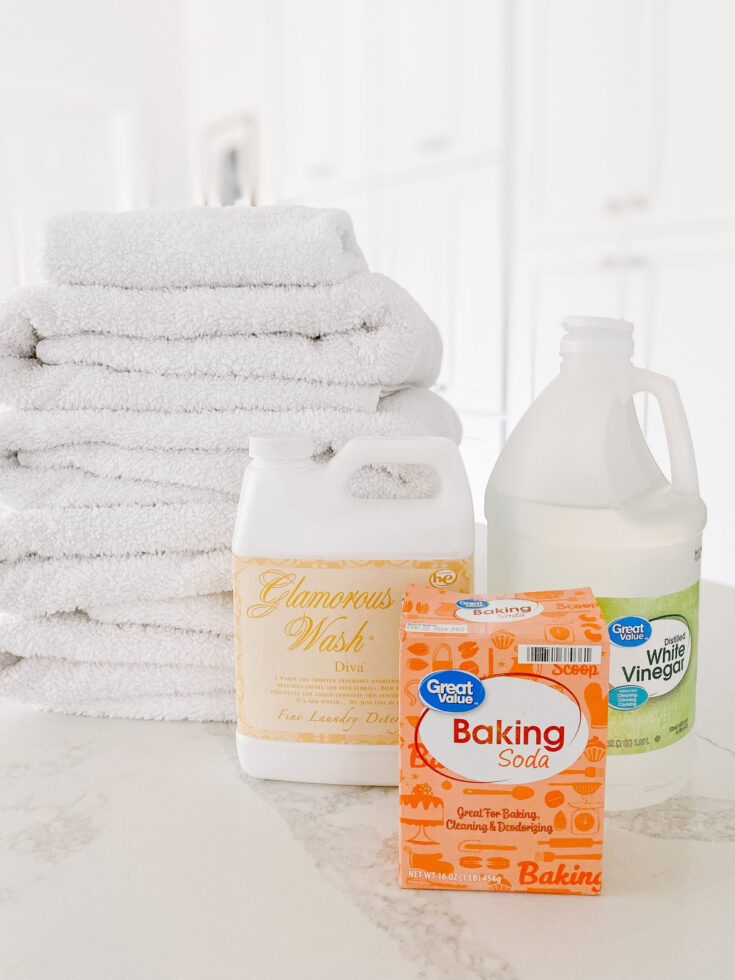 There is nothing worse than stepping out of the shower to a towel that smells like it sat a little too long in the washer machine! Every week I deep clean all my towels in one giant load. Here's how...
Materials
1 Cup White Vinegar
1/2 Cup Baking Soda
1/4 cup Glamorous Diva Wash (optional, but highly recommend)
Instructions
1. Wash your towels in hot water with one cup of vinegar (only).

2. Wash towels in hot water again with 1/2 cup of baking soda (sprinkle the powder directly into the wash with the towels) and 1/4 cup Diva Wash.

3. Throw towels in the dryer. Fold and enjoy!
5. Kid Day Dates
Last weekend we split up our family time by each taking a kid to do something special. Caroline and I went for a fun rollerblading/bike ride along Little Sugar Creek Greenway all the way to Freedom Park and back, then grabbed slurpees. Meanwhile, Thomas and Matt headed to their favorite place — the golf course to putt around. It was a gorgeous day, we all had the best time and it was a good reminder that we should split the kids up more often for solo time.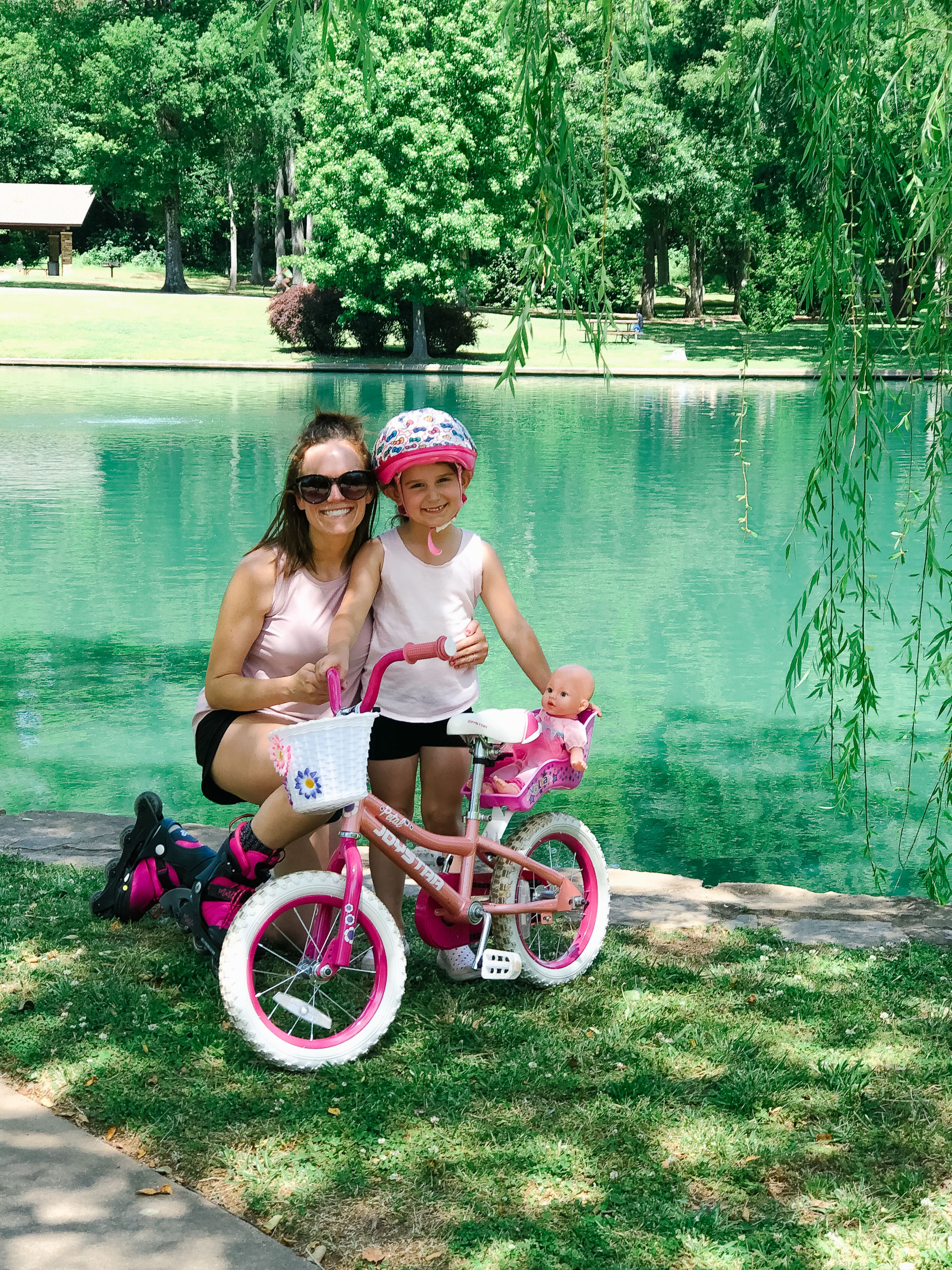 ROLLERBLADES // BIKE // BABY DOLL BIKE SEAT // SUNGLASSES // LULU RUNNING SHORTS DUPE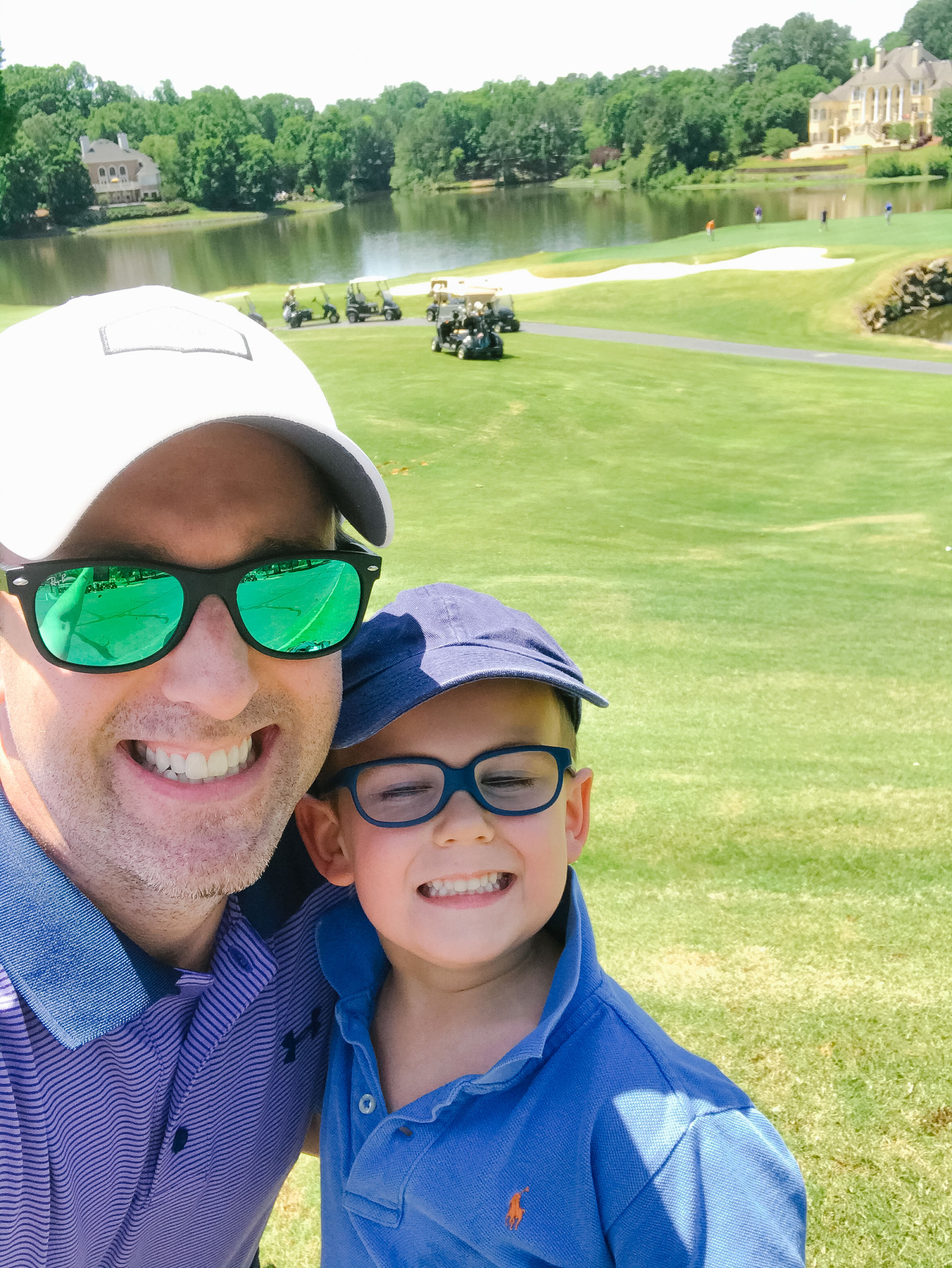 In Case You Missed It This Week
Memorial Day Sales