Assembling a salad that everyone in the family will eat for Monday Salad Night is always a little tricky. I have learned that tossing everything together before serving drastically reduces the chances for rave reviews, so I've been plating the salad ingredients in little piles so each person can decide what they want on theirs. Anyway, enter the Mexican Chopped Salad- you guys – this salad was a winner!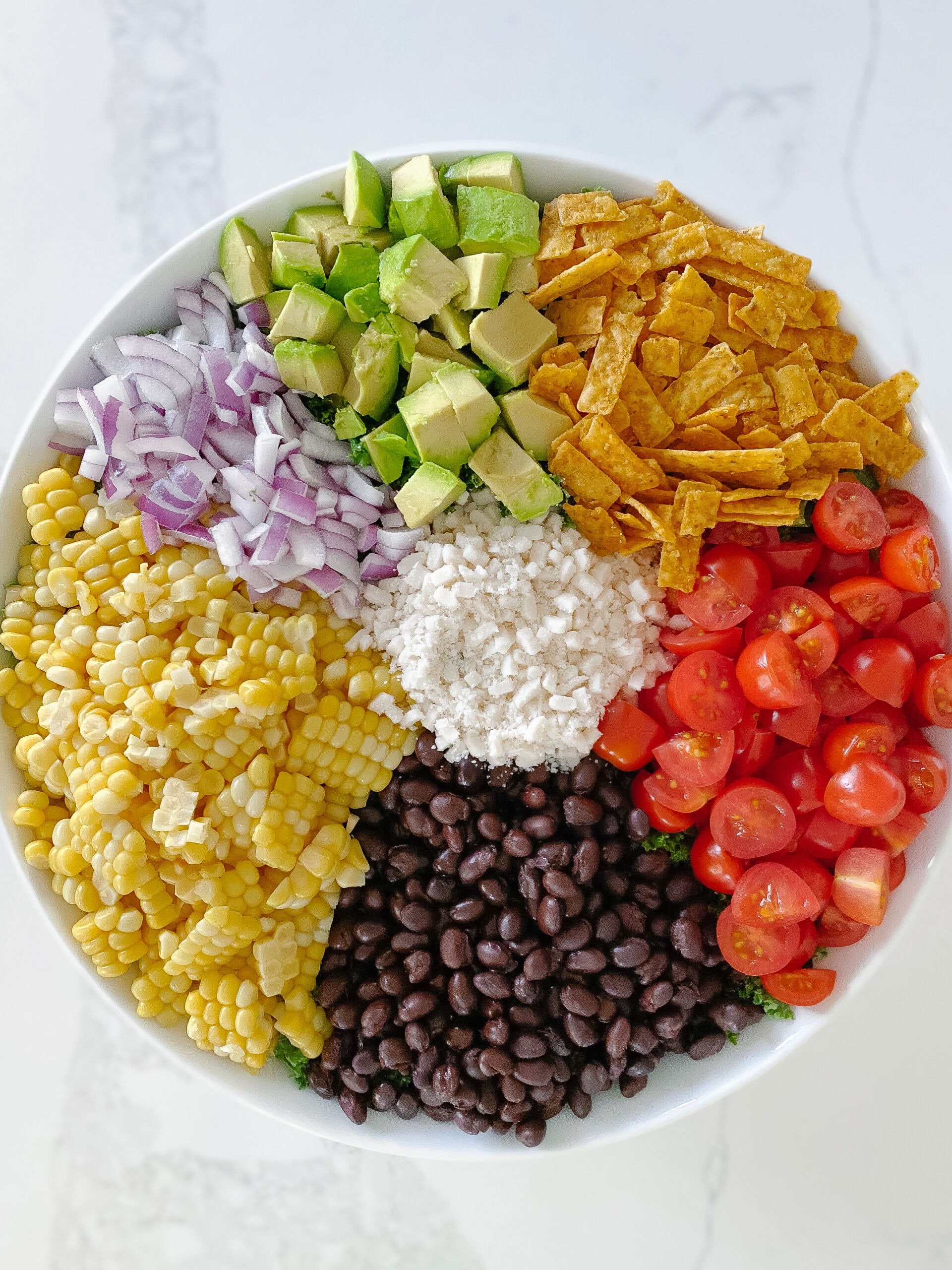 The fresh corn really steals the show on this Mexican Chopped Salad and adds the most delicious crisp. If you have the time, definitely use fresh corn and not frozen — it does taste different!
And I cannot tell you how excited I was to find vegan cotija cheese — that tastes SO good too. The kids didn't even ask "is this vegan?!"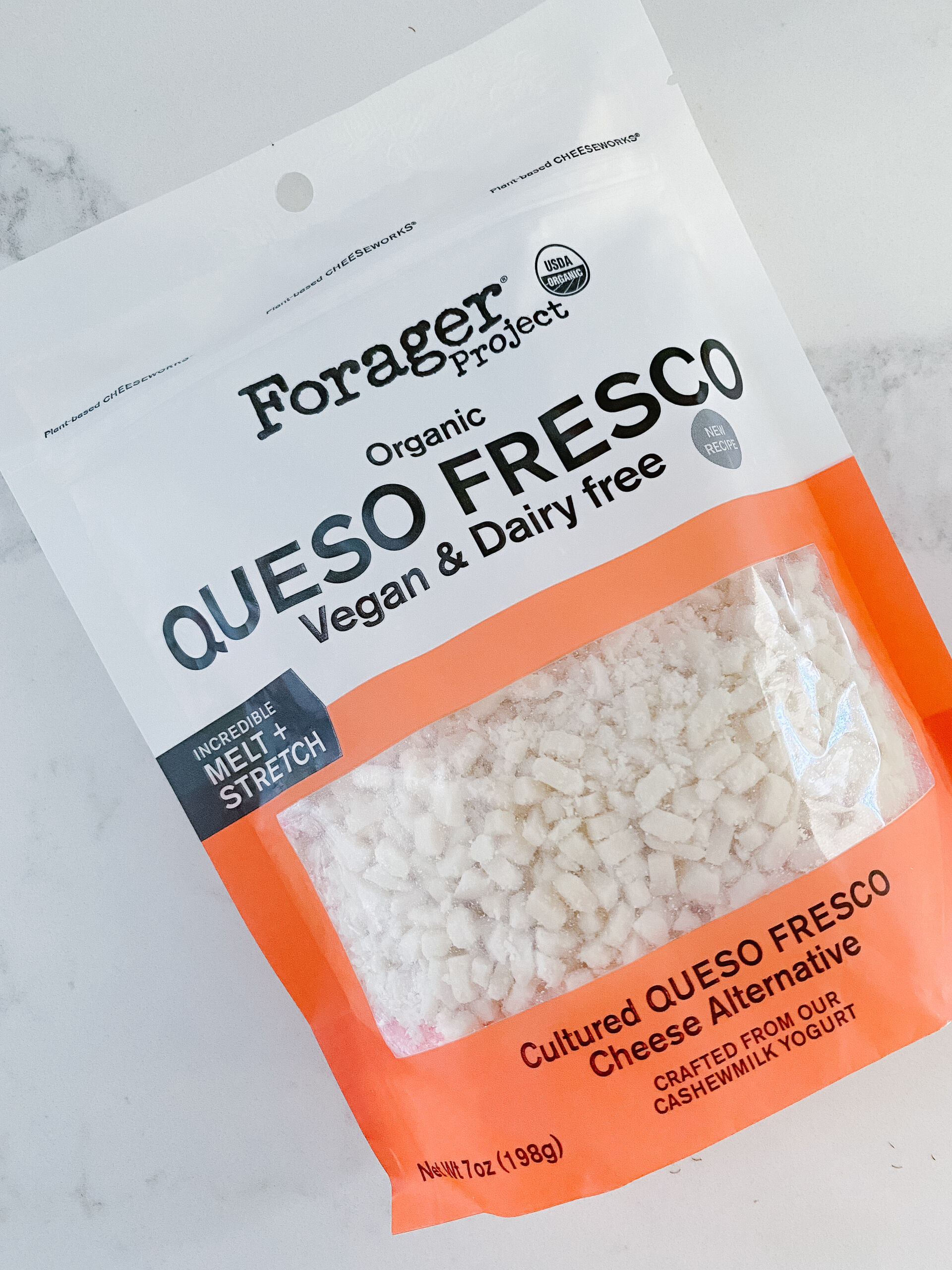 There are lots of recipes out there for cilantro lime dressing and it's not too hard to make. However, I absolutely love saving the homemade dressing steps and instead use Primal Kitchen's Cilantro Lime Dressing. It is SO good.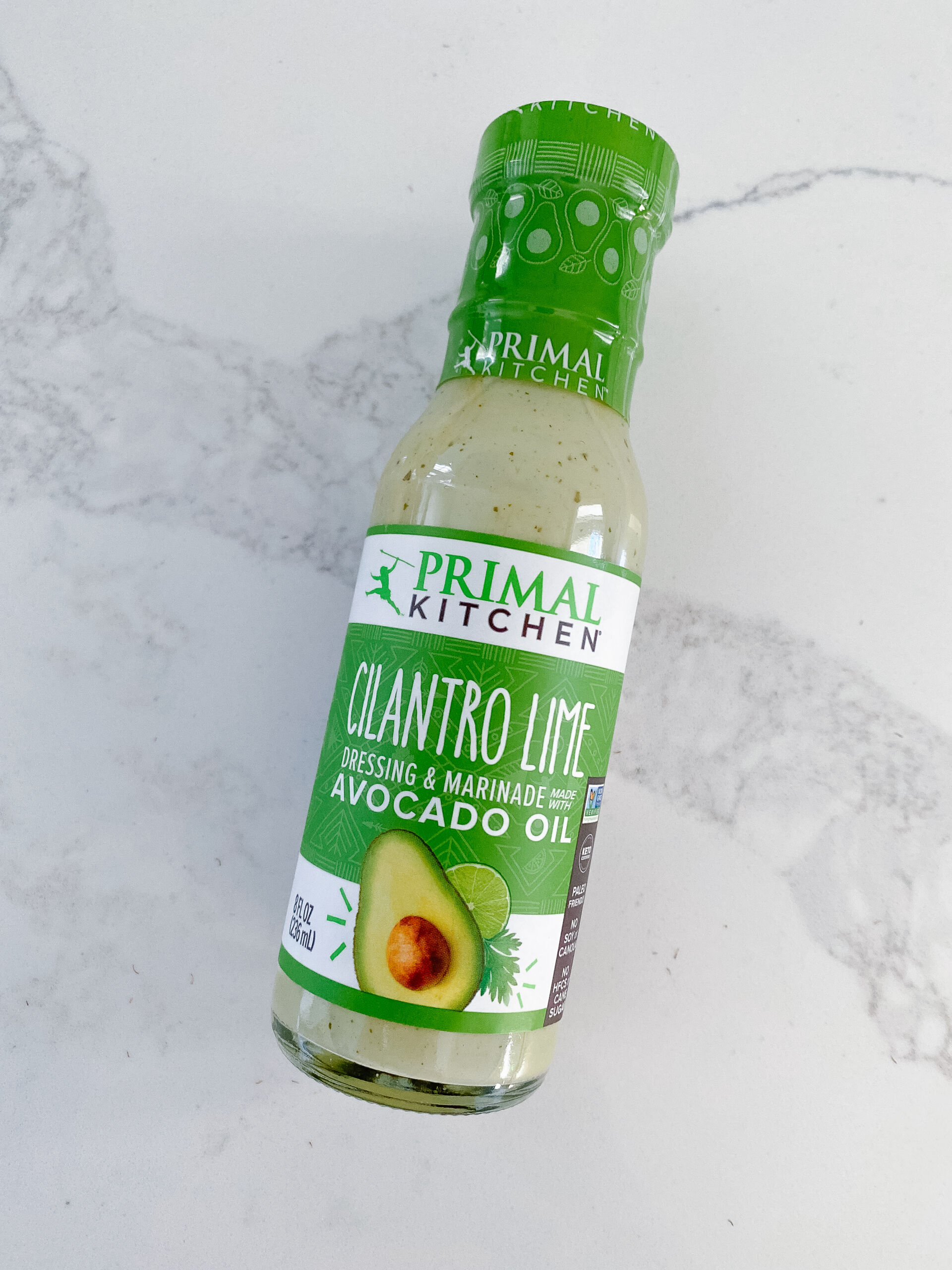 Mexican Chopped Salad (Dairy-Free)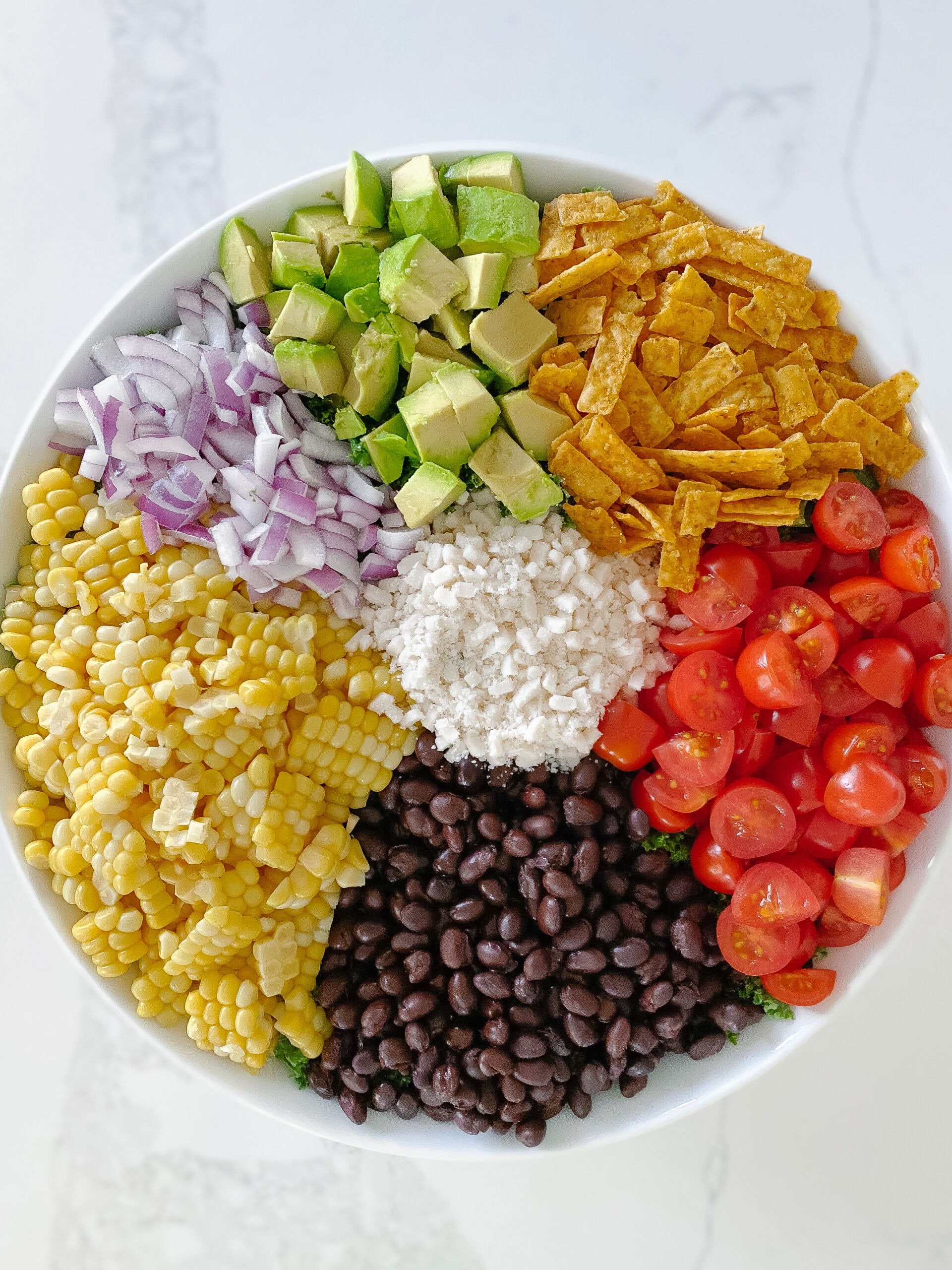 Ingredients
4 cups romaine, chopped
2 cups kale, stems removed & chopped
½ red onion, diced
1 16 oz can black beans, drained and rinsed
1 cup fresh corn, boiled for 5 minutes
12 oz. cherry tomatoes, quartered
1 avocado, diced
1/2 cup tortilla strips
1/2 cup cotija cheese
Primal Kitchen Cilantro Lime Dressing