Before we dive into the 5, I just wanted to say THANK YOU for all of the kind and supportive comments, messages, and emails y'all have sent to me in response to my Corporate Exit Q&A post. It's always extremely nerve-wracking to publish such a vulnerable post and several of the comments truly brought tears to my eyes. Y'all are seriously the best and I am so grateful for this community.
Alright, let's do it…
1. Stacked Dairy-Free Veggie Sandwich
I am back on the veggie sandwich train. All week long I've been making this delicious sandwich for lunch — and I highly recommend it! Here's what's on it: Dave's Everything Bun + Dairy-Free Boursin Cheese + Dairy Free Cheddar Cheese + Tomato + Red Bell Pepper + Cucumber + Sprouts + Red Onion + Pickles + Lettuce + Avocado.
I have no clue if our kids are going to be diligent about using their bug spray at camp so I'm grateful for the recommendation we received from camp for this clothing safe insect repellent. I am spraying this on both of the kids' clothes, shoes, and outdoor gear! A few moms I met at mother-daughter weekend also shared this recommendation and it has almost 20k reviews on Amazon so I'm hopeful it works great for the kids!
3. Book Review: Playing Nice by JP Delaney
Rating 4/5: This was such a fun thriller to listen to — lots of good drama, suspense, good narration and solid ending. There's a nice trickle of events throughout the story that kept me invested and on the edge of my seat to see how it would all unfold.
Book Summary: What if you found out that your family isn't yours at all? How far would you go to protect them? A gripping new psychological thriller from the bestselling author of The Girl Before. . . .
Pete Riley answers the door one morning and lets in a parent's worst nightmare. On his doorstep is Miles Lambert, a stranger who breaks the devastating news that Pete's son, Theo, isn't actually his son–he is the Lamberts', switched at birth by an understaffed hospital while their real son was sent home with Miles and his wife, Lucy. For Pete, his partner Maddie, and the little boy they've been raising for the past two years, life will never be the same again.
The two families, reeling from the shock, take comfort in shared good intentions, eagerly entwining their very different lives in the hope of becoming one unconventional modern family. But a plan to sue the hospital triggers an official investigation that unearths some disturbing questions about the night their children were switched. How much can they trust the other parents–or even each other? What secrets are hidden behind the Lamberts' glossy front door? Stretched to the breaking point, Pete and Maddie discover they will each stop at nothing to keep their family safe.
They are done playing nice.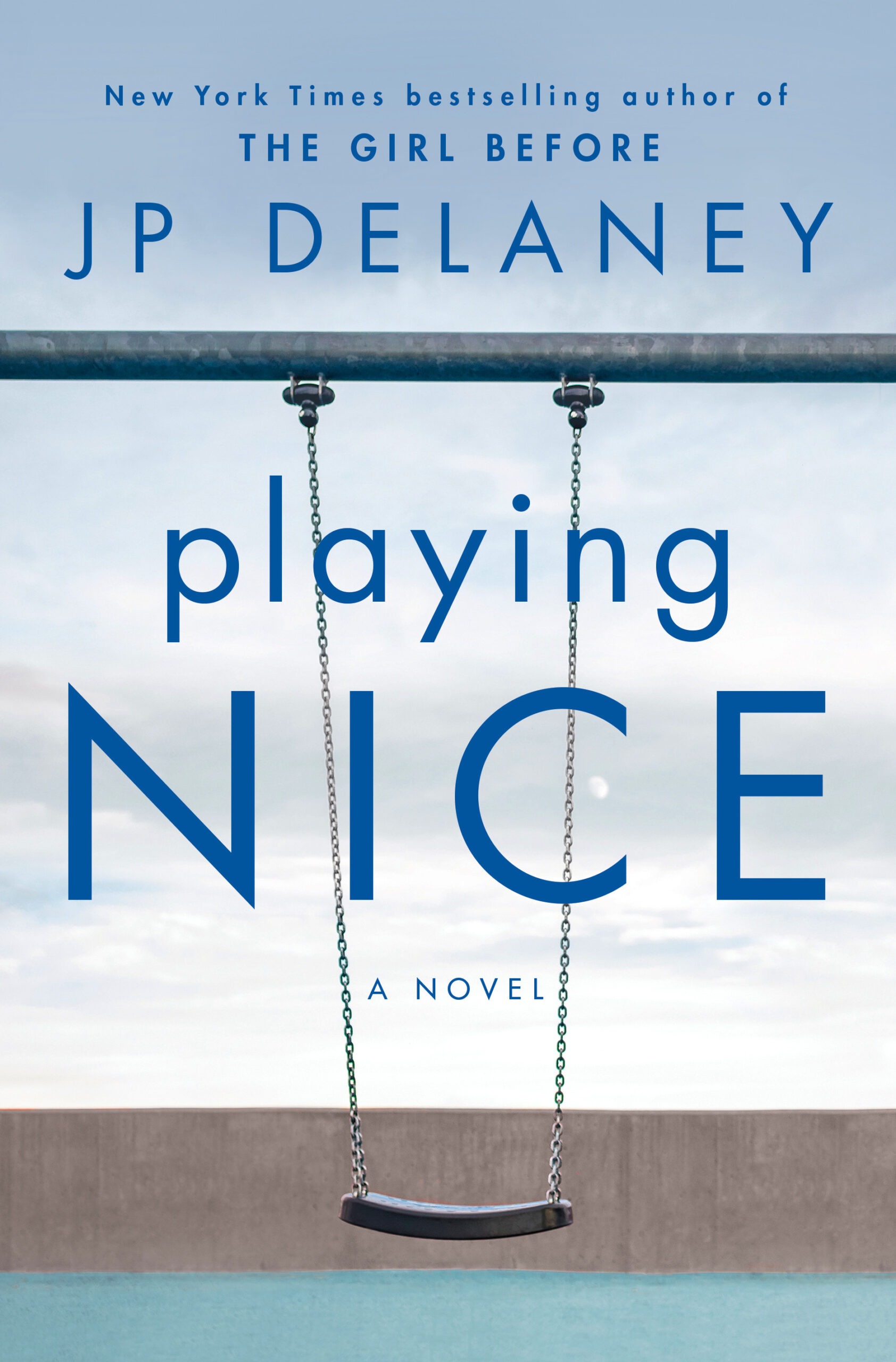 4. Father's Day Gift Idea
It's a little late to order for this Father's Day but I wanted to put this idea in your back pocket if you find yourself shopping for a bourbon lover in the future. MakersMark is now offering personalized labels to make your gift extra special! You purchase the label from MM, they ship it to you, and then you attach the label to your bottle — easy!
5. Trader Joe's Almond Butter Filled Pretzel Nuggets
My absolute favorite snack right now. I am addicted to these little pretzel nuggets filled with almond butter!!! And YES — those peonies are REAL! They are left over from our Last Day of School Party!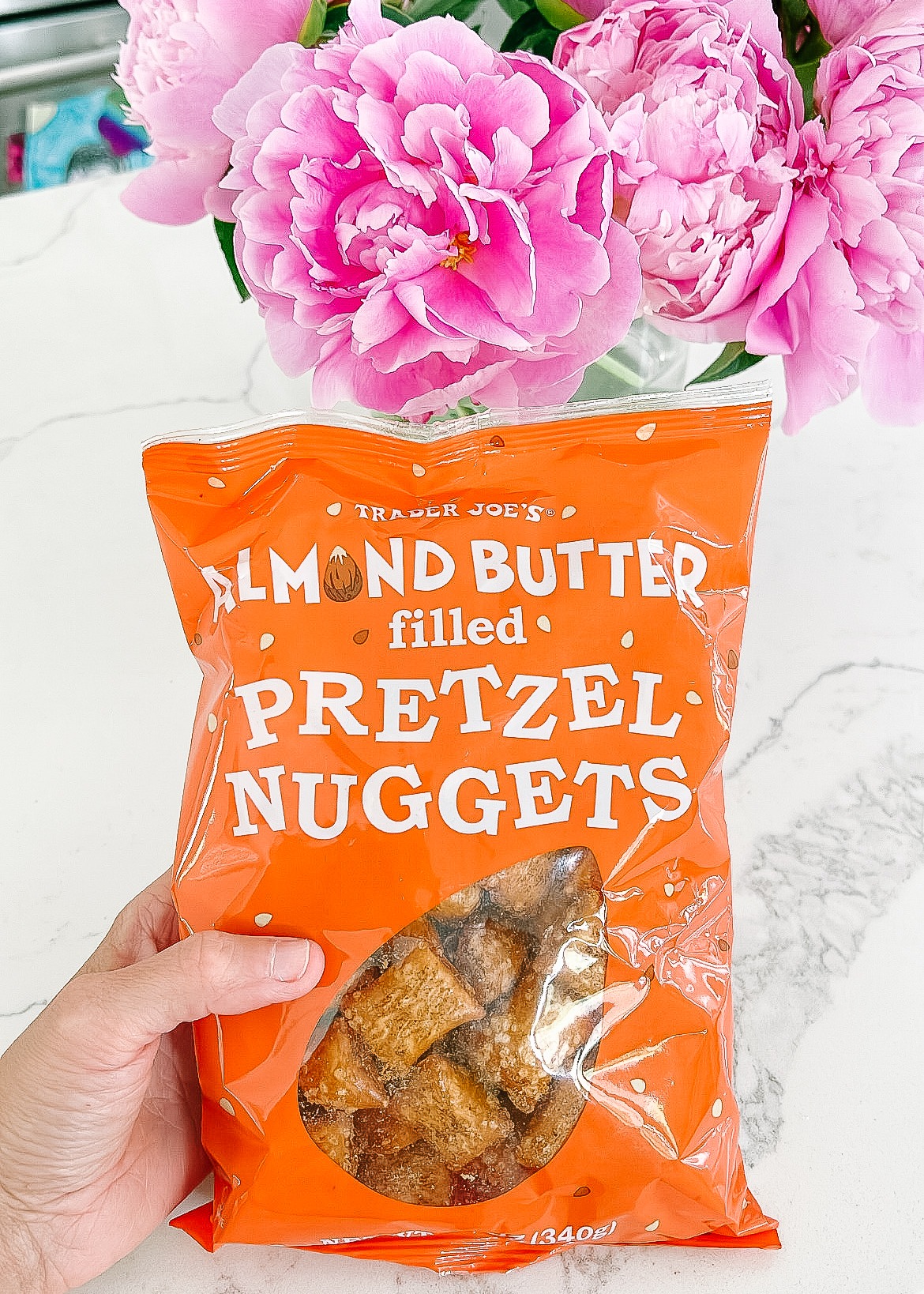 In Case You Missed It